The following content may contain affiliate links. When you click and shop the links, we receive a commission.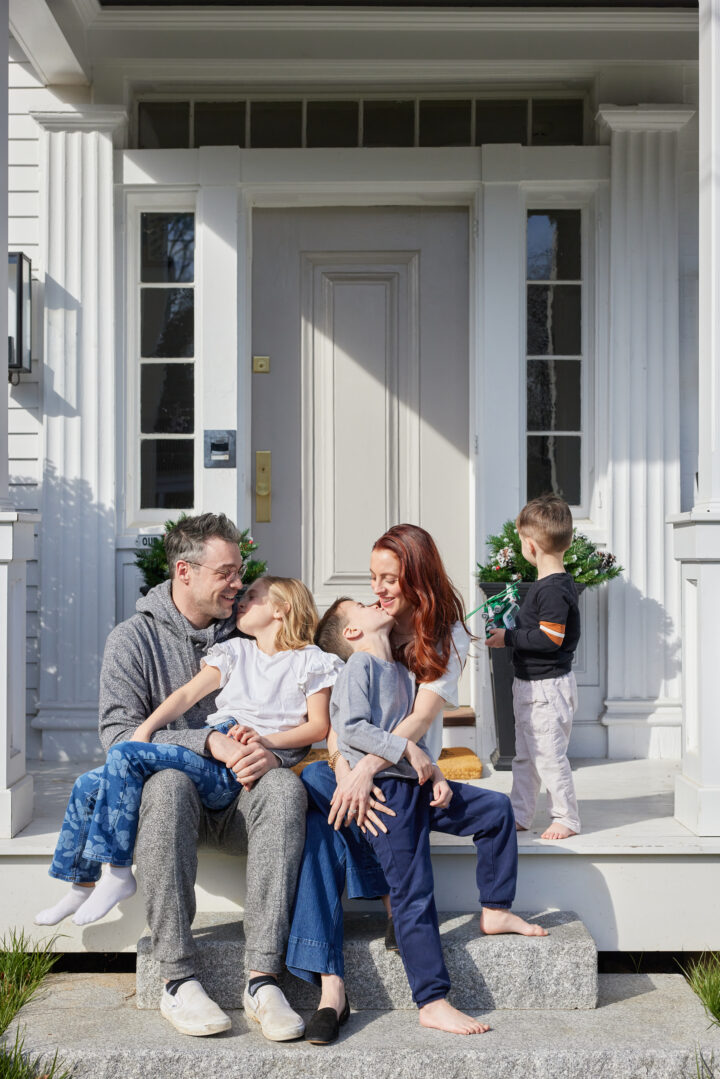 We're leaving our home in a little over a month. I truly can't believe it! When we bought this historic home in 2018, there was already something so special about it. I loved the neighborhood, I loved the property, I loved the history of the home and its grounds. The home itself was really beautiful and had so much character, but renovating it was a labor of love. We made a very large addition (a 3 car garage with living space above for offices/gym), we opened up the living room and kitchen to make it more family-friendly, we completely skim-coated the walls (which were popcorn texture) in the entire home and redid 100% of the flooring. We painted, wall-papered, and completely renovated the kitchen. I even completely renovated the studio space from a messy painter's studio to a 2 bedroom pied-a-terre and office. Then, we went on to renovate the entire yard. We did a landscape reno and a hardscape reno. I was so lucky throughout the process to meet and work with incredible brands who I have stayed friendly with! I also developed a great bond with The O'Dell Group, who are some of my favorite people to this day. It is NOT always easy to find great contractors who are great people AND do great work, and when you continuously renovate a home for two years, you end up seeing a lot of each other!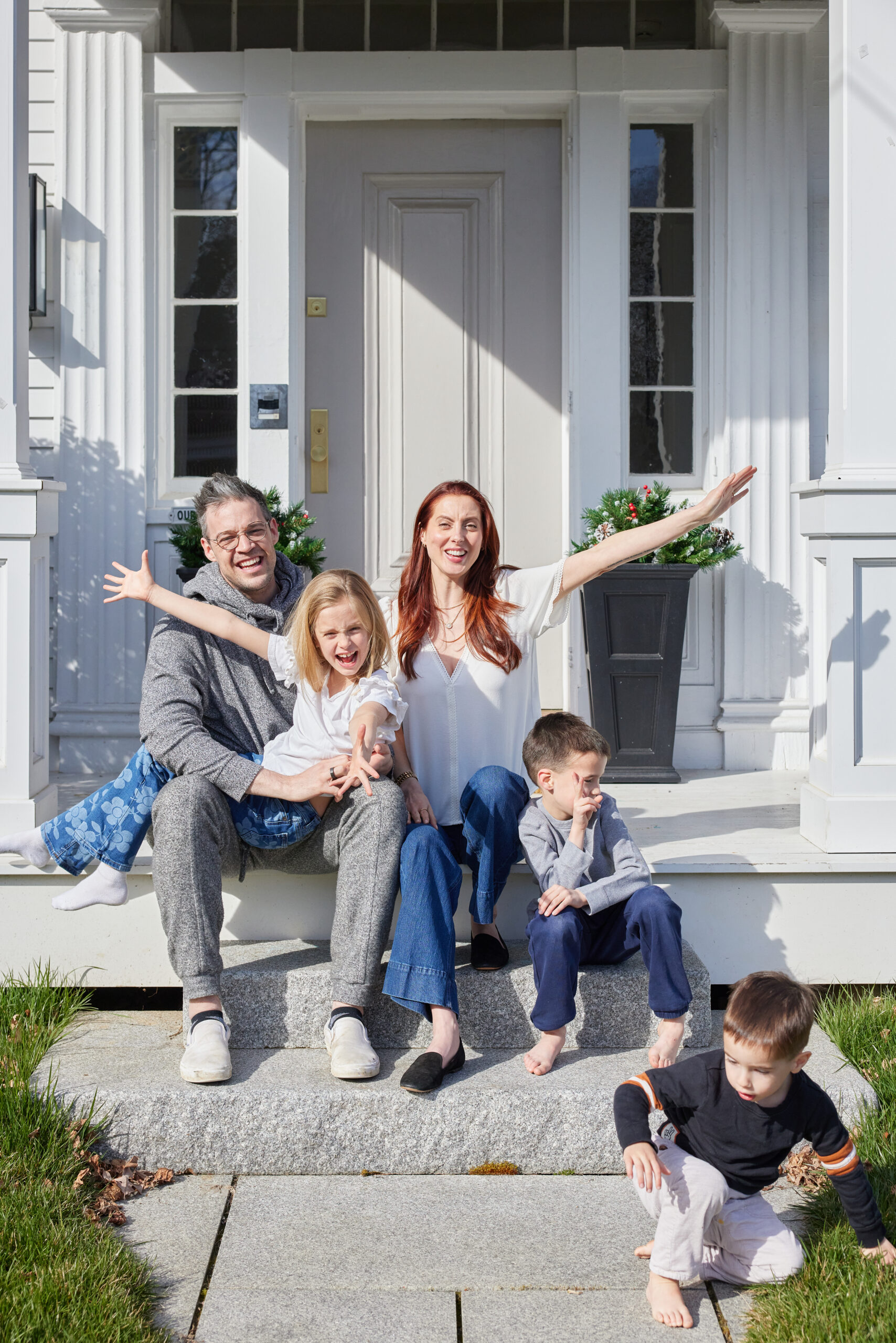 We made so many amazing memories in this home. It's where Mateo was born, where I took my business to the next level, where we put our roots down in Westport. It's where I first started spending time with the man who will soon be my HUSBAND! It's also where we hosted countless parties and grew those deep friendships with the people who are now like family to us. So many incredible memories will live in these walls forever. But, there are really sad memories, too. It's the house where Kyle and I had some of the worst moments in our marriage, and where we ultimately decided to part ways as a couple. It was within these walls that I had moments of such deep loneliness and fear for the future. Where our kids have cried and processed emotions about our divorce, and where we all lived through a global pandemic. This house has been so many things for us, and it's with so much gratitude and love that we now leave it.
I'd be lying if I said that there weren't things about this beautiful historic home that I'll miss. I took so much care deciding on everything that has gone into it…and a LARGE financial investment in all of it as well! So much of the decor in our home was custom-made, from the rugs, to the window treatments, to the lighting and furniture. There are certainly things about the environment that I'll miss! But, overall, I'm relieved. I'm ready for the next chapter. I'm ready for a new design, new spaces, and new memories. So…where are our new memories being made, you ask?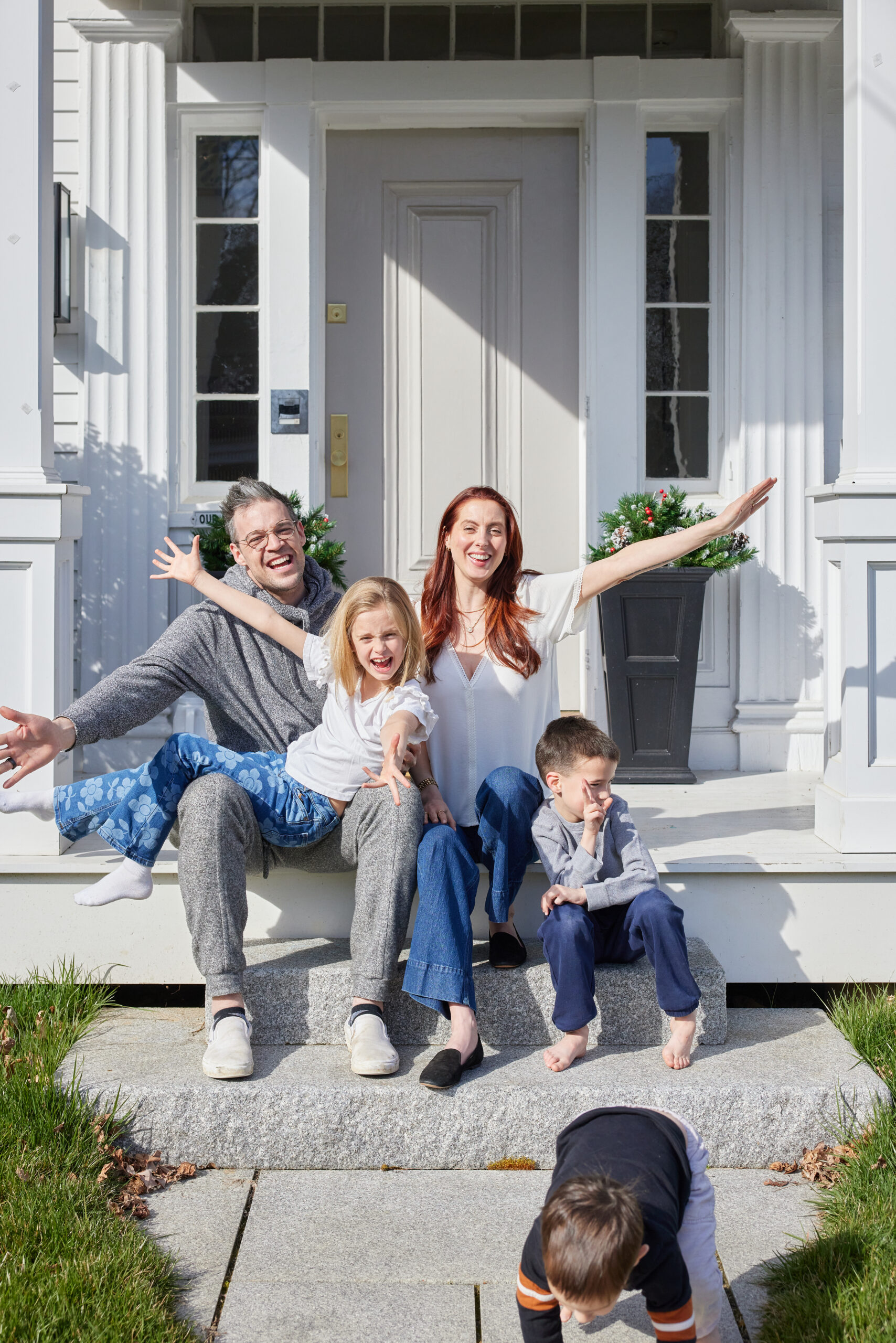 As my newsletter subscribers already know, WE FOUND A HOUSE!!!! It's in a different neighborhood, but still in Westport, and it's a dream home! The entire process of house hunting has been yet another lesson in keeping the faith and trusting life's journey. While a month ago, I was sure we weren't going to find something great, we found literally the BEST thing I could have ever hoped for. I cannot wait to take you all along for the ride and show you our new home! The best part of all? We don't have to do one single thing to it. It's perfect exactly as it is. I will, of course, be decorating it to within an inch of its life. LOL. I am me, after all!
As we wrap up our time in our home, I thought I would share a list of the things here that I will always love, and that are my favorite parts of this historic home. I'd love to hear what you've loved most as well! Let me know in the comments!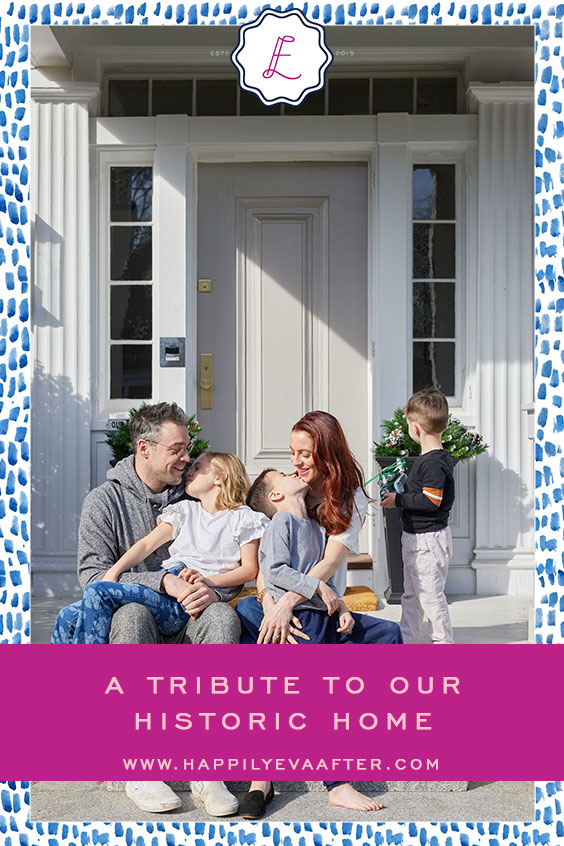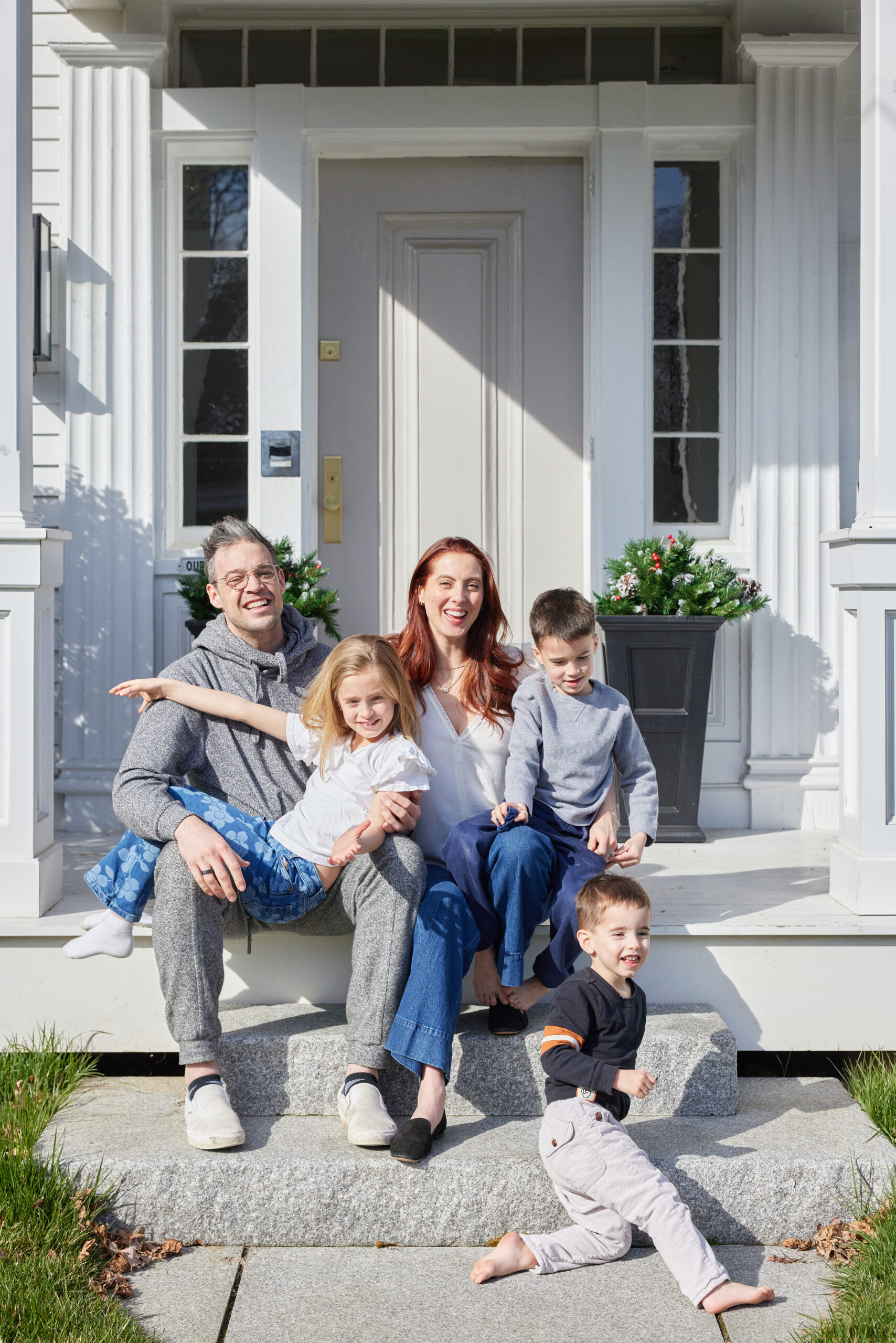 ---
Photographs by 

Julia Dags

 | Copyright © 2023 Happily Eva After, Inc. All Rights Reserved.