The following content may contain affiliate links. When you click and shop the links, we receive a commission.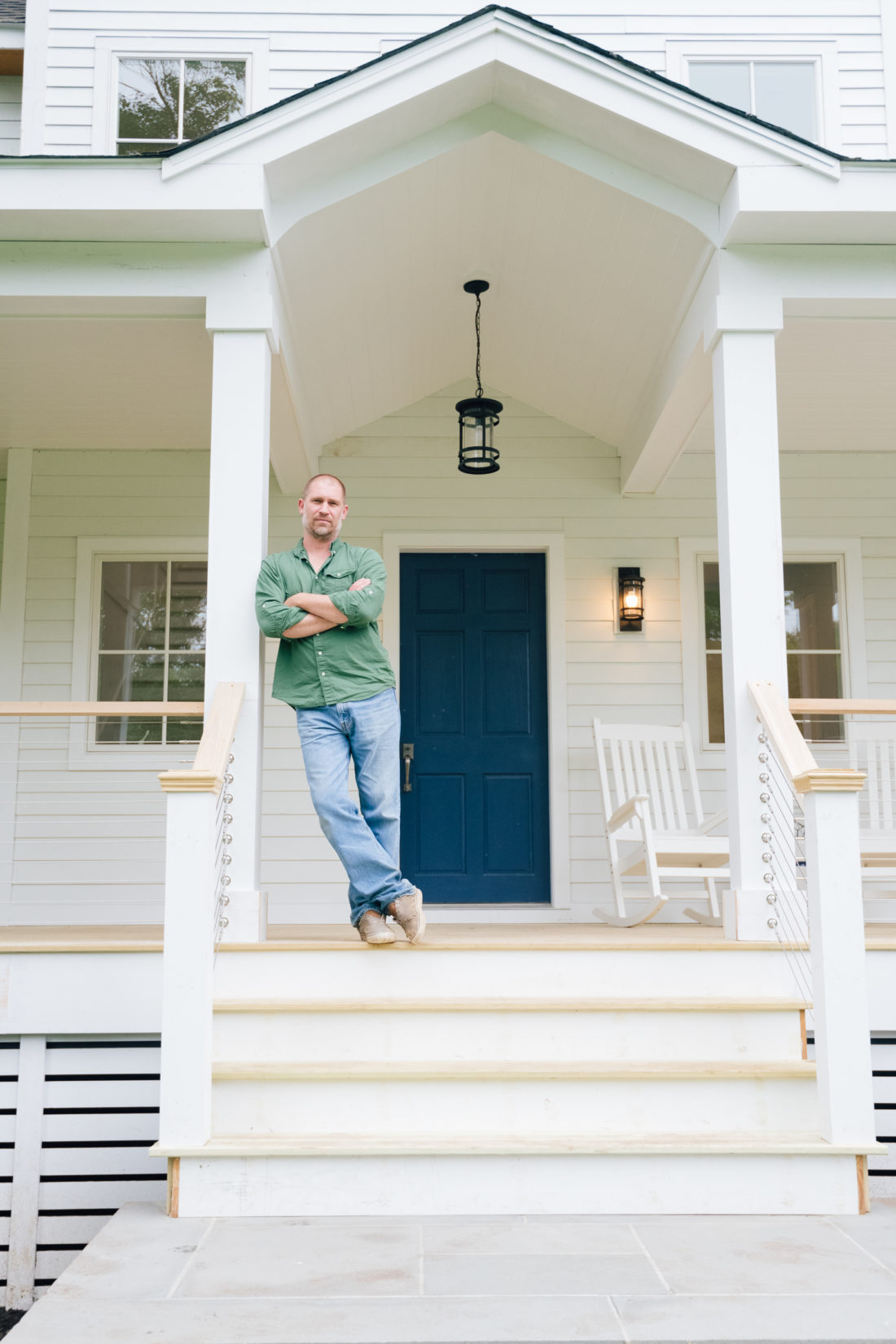 I would say that the contractor-client relationship is one that can go south pretty fast– and so many people have horror stories! Kyle and myself included.  When we were living in Los Angeles, we once had a contractor disappear mid-job when we were having a window replaced, literally leaving us with a hole in the side of our house that we had to tarp off.  It's only now, two homes later, getting to the point where I can laugh THAT one off.  Yikes.  Since renovating our historic, Westport home with The O'Dell Group has been such a great experience I thought it would be a nice opportunity to give them a shoutout…but also to put Chris O'Dell to work answering some of your questions. LOL.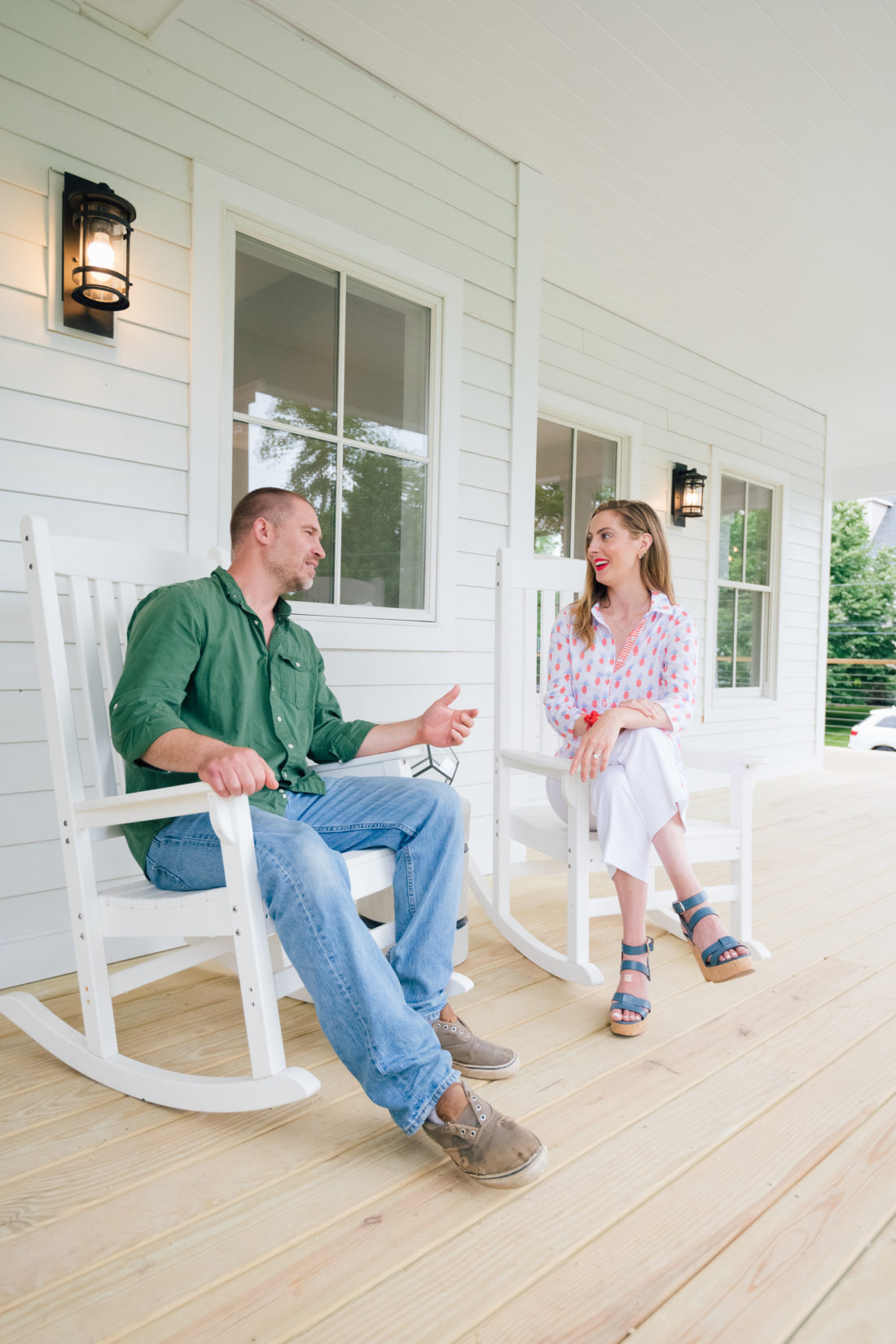 Chris grew up in Westport and started his company in 2013, and it's made a name for itself pretty quickly. He really knows the area, and the best engineers and craftsman around here, and his clients definitely reap the benefits. We've been renovating with them since December 2018, and I've found the transparency in their process to be very refreshing, and the work to be extremely high quality. I also just have to toot my own horn for a second and tell you (if you know him personally, then you already know) that to get Chris O'Dell to pose for a photo of any kind is no small feat. I somehow managed that for the purposes of this blog post, so clearly he doesn't hate me either. Ha!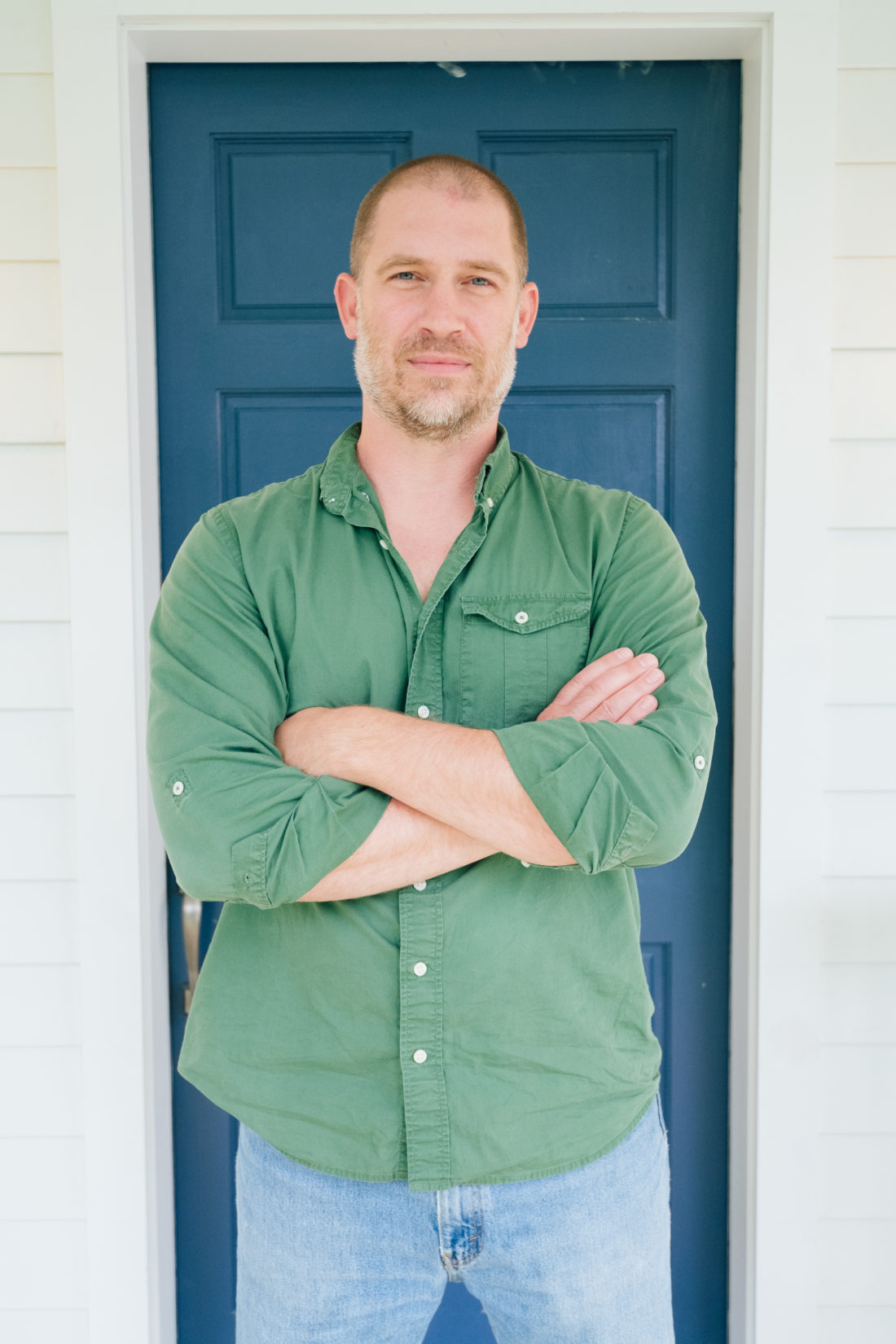 I polled the HEA audience recently and had you send me your most pressing questions for Chris about the home renovation process…and about our project of course. Check out his answers below!
What is the best way to find a trustworthy contractor outside of referral?
It's my opinion that referral is the only way to find a trustworthy contractor. Renovating and Building is a messy process filled with plenty of unknowns, multiple moving parts, and it's a tremendously organic process which does not subject itself to efficiency or automation well. That can make it frustrating for many people and certainly opens the door for people to take advantage of others. It is important that you feel comfortable with whom you are working with because at some point during the process you will need to just go on faith that this person is working in your best interest and that can be hard to do if you don't find a level of trust. Even if a personal referral is not an option, there is always social media which provides an avenue for you to reach out to the local community and get referrals that way. Unfortunately, I view every other option as marketing and I find that most builders are either good marketers or good builders, but rarely both.
Do I engage a contractor, architect, or designer first?
The process should always start with an architect or designer, but similar to above, sometimes the best options for an architect or designer can be found by engaging a contractor you would like to work with and asking for recommendations. This previous statement can also work in reverse. The relationship between the design team and the build team is an important one. As mentioned above, renovations involve a lot of problem solving and you want people who work together well. I personally have worked with architects and designers who have made projects better, such as your design team, and I have worked with some who made the projects worse. I think it is less important who you start with as long as you make sure that the design team and the build team will work well together. As a quick side note to that, I will say that too often I see people try to skip the design part, which is a terrible mistake. Too many people don't understand that it is not just aesthetic value designers add, but also the ability to properly plan and therefore make the process as efficient as possible, which can significantly reduce project cost.
Where is the best place in Fairfield County to source hardwood flooring with wide planks?
In terms of sourcing the material itself, I love Alex Brandfon and his company, The Hudson Company. They find the best material and they stand by it. If I can afford it for a project (which is not always the case), I always go to Alex.
Paint baseboards or refinish floors first?
As long as you are putting a shoe mould on, I would paint the baseboards up to the final coat before sanding and finishing the floors. Then, we like to pre prime and put one coat of paint on the shoe moulding before installing and then putting a final coat of paint over the base and shoe together. I will admit that many times a rushed closing has affected how we have been able to approach that process.
For somebody thinking about renovating their kitchen, where would they start?
For a kitchen renovation, I would say you definitely start with an interior designer or a design build team if you want to include a contractor's opinion. So often, people call me in and tell me that they want to do a kitchen renovation and then express a few ideas. The conversation can't really progress any further because nothing more can be discussed until they have a true understanding of the desired finished product. I typically point these people towards one of my preferred interior designers. Kitchen remodels usually fall between 60-150K and that's a big range to start with.
On average, how much should somebody budget to spend on new stairs? (For context: two floors)
If we are talking about a location where the rough framing and structure is already in place to receive the stairs, then you are usually spending 8-15K per set of stairs and railings depending upon railing design. Obviously, glass rails tend to increase that price. If this is a renovation and the framing and structure are not in place, you will spend another 20-30K reworking the space to make it available to accept stairs.
In your experience, what helps resale value the most: a finished basement or a finished landscape?
I love this question because I think not enough people appreciate the value of finished landscaping. Most people can walk into a basement and envision it finished. Not as many can look at a property and see what a truly great landscape design can do to transform the environment. I think more people should be engaging landscape architects and putting their money towards beautiful outdoor environments.
What are some good questions to ask to weed out bad or inexperienced contractors?
There are a few things I would always check out. Most importantly, how long have they been in the industry and how long have they been in business for themselves. For whatever reason, there seems to a lot of people out there who assume they can give contracting a try and it is not for the weak of heart. If the answers to above do not represent enough experience, then it doesn't mean they are a bad or untrustworthy, but it probably means that they are not totally prepared for all of the different variables and unknowns which can come up. Because of the significant dollars at stake, that can be a bit risky. I would also make sure that any contractor can you give references for a) recent projects and b) projects similar in scope to yours. References from 5 years ago and for a bathroom remodel don't offer much insight into how they'll perform on your 2000 SF addition. I would also suggest going to see some of their previous work and asking how much that previous work cost so you can relate it to your own budgets.
How do you keep your projects on track?
For time management, we set up macro schedules at the beginning of each project which help us to understand where we are in the project timeline vs. where we need to be in order to hit our final date. Our entire team meets every Friday to set up the micro schedule for the following week. As to budget tracking, we have a full time bookkeeper enters invoices daily. I use this information to update budgets. We are constantly keeping a client informed of where we are in the budget and the schedule. It is not always the answer they want to hear, but it is accurate and up to date and I find that most clients appreciate that. And this is all great in practice until you remove a window one day and find that the entire side of a house has rotted or the client decides that they want to redo the entire 2nd floor as well as the first, and then we're scrambling to modify our micro and macro schedules and still fit them in with our other projects as well. This is actually where I feel we really excel as a team. We are very flexible and have the ability change courses quickly and efficiently. I take a lot of pride in our ability to transform to a project's changing scope. In fact, many times we can do it and still stay on schedule, of course, there are also many times we can't.
For the Martino project, what were the biggest construction challenges that presented themselves?
Without question, the most difficult part was opening up the kitchen wall to the family room. Their home was built in 1845 and it had a lot of old post and beam construction. Opening up the wall required us to install steel columns and a large I Beam which weighed over 800 lbs. This had to be supported all the way down to the basement. Just getting this beam into the house was an engineering feet, much less getting it in place and dropping it on the columns. But, the result was worth it. Bringing those two spaces together dramatically improved the way the Martino's would interact with the first floor of their home. Despite all the energy spent on it, I think we would all agree that it was well worth it.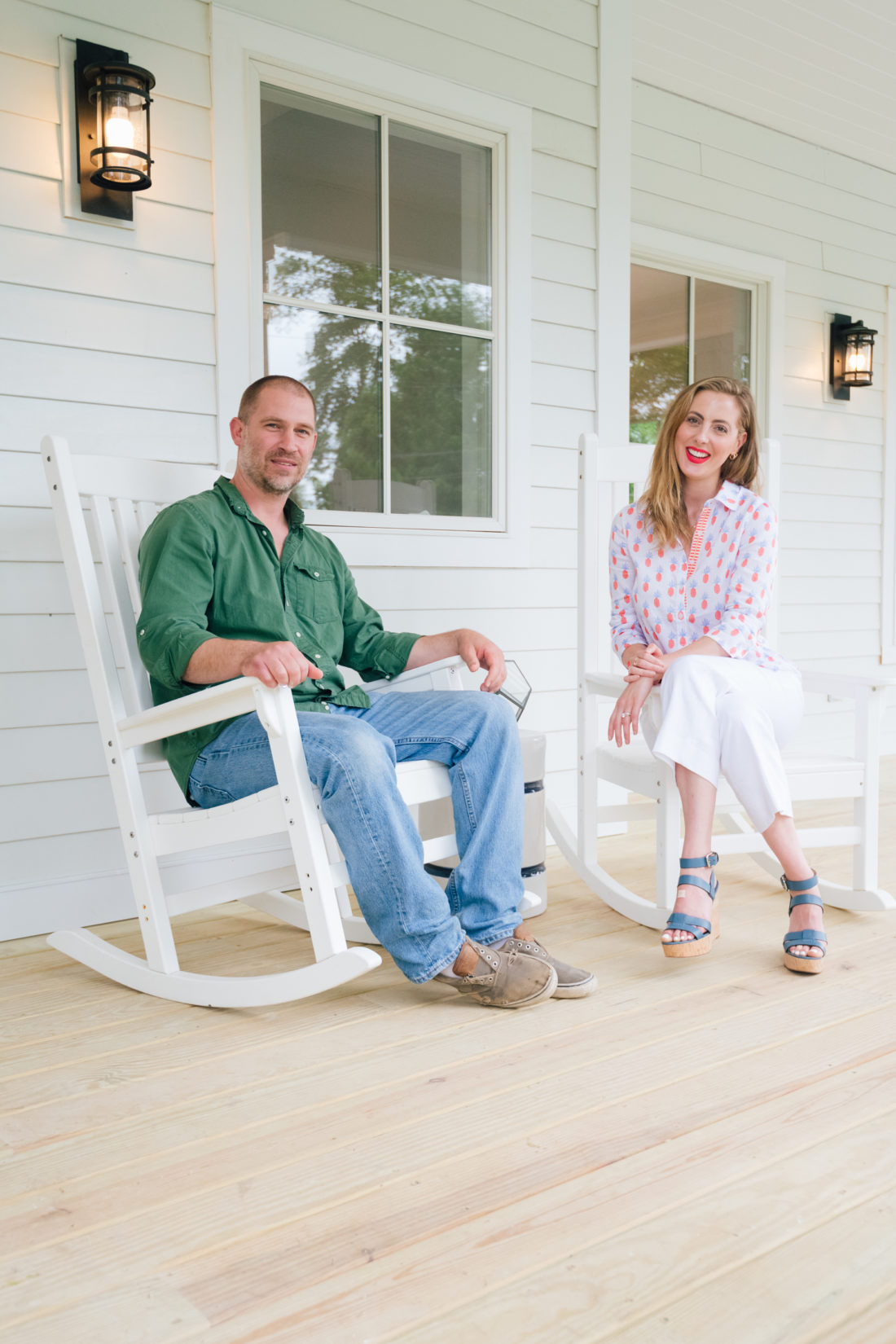 Photographs by Lauren Anzevino