The following content may contain affiliate links. When you click and shop the links, we receive a commission.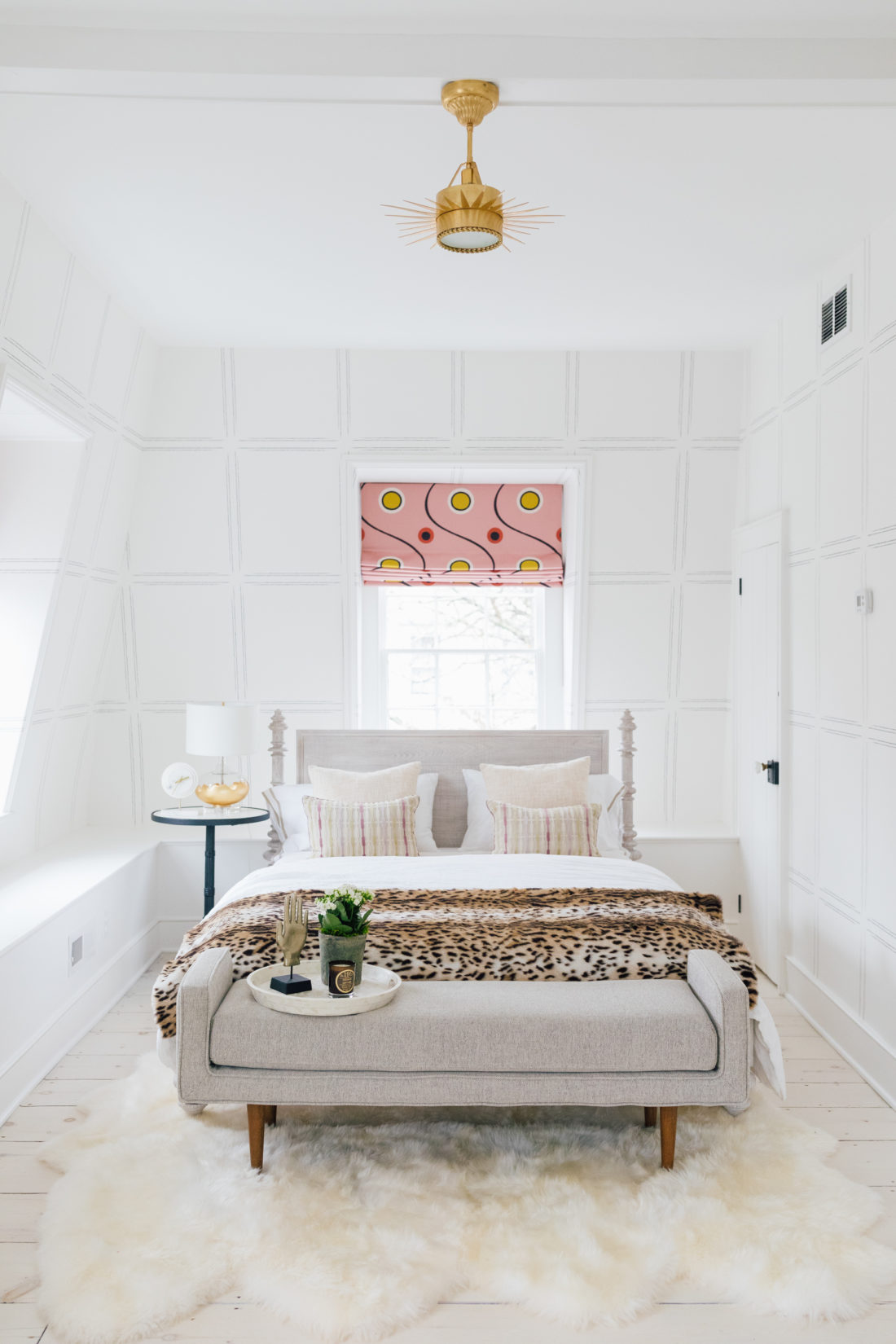 An area of my house that excited me from the moment I first saw it was the beautiful third floor. With gorgeous, original Victorian windows (the warped glass is just so romantic to me…I love thinking about what they have "seen" over the years!) and the most beautiful wide plank floors that are hundreds of years old– the rooms at the tippety top of the house are so special to me. The rooms are the old "servants quarters" of the home, and had been divided up in to smaller rooms. They are up a very steep staircase, and didn't make sense to use as part of the everyday living quarters– but we knew they would make a beautiful guest suite! We just had to add a bathroom. Today I'm so excited to share the space with you!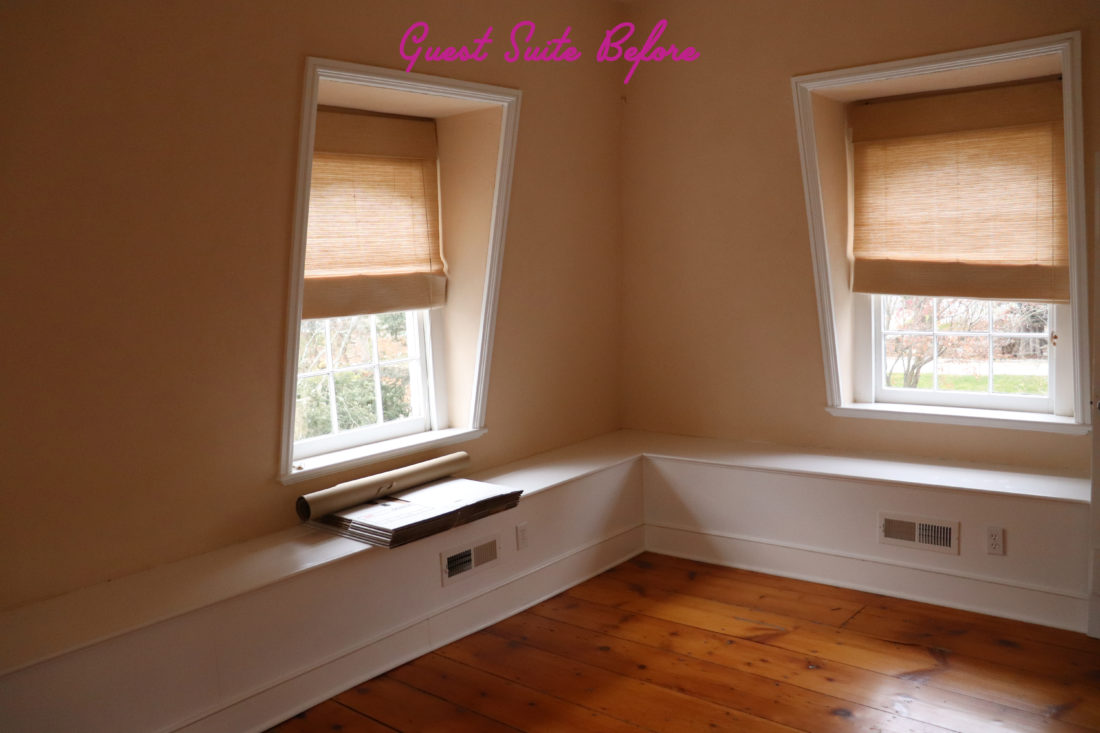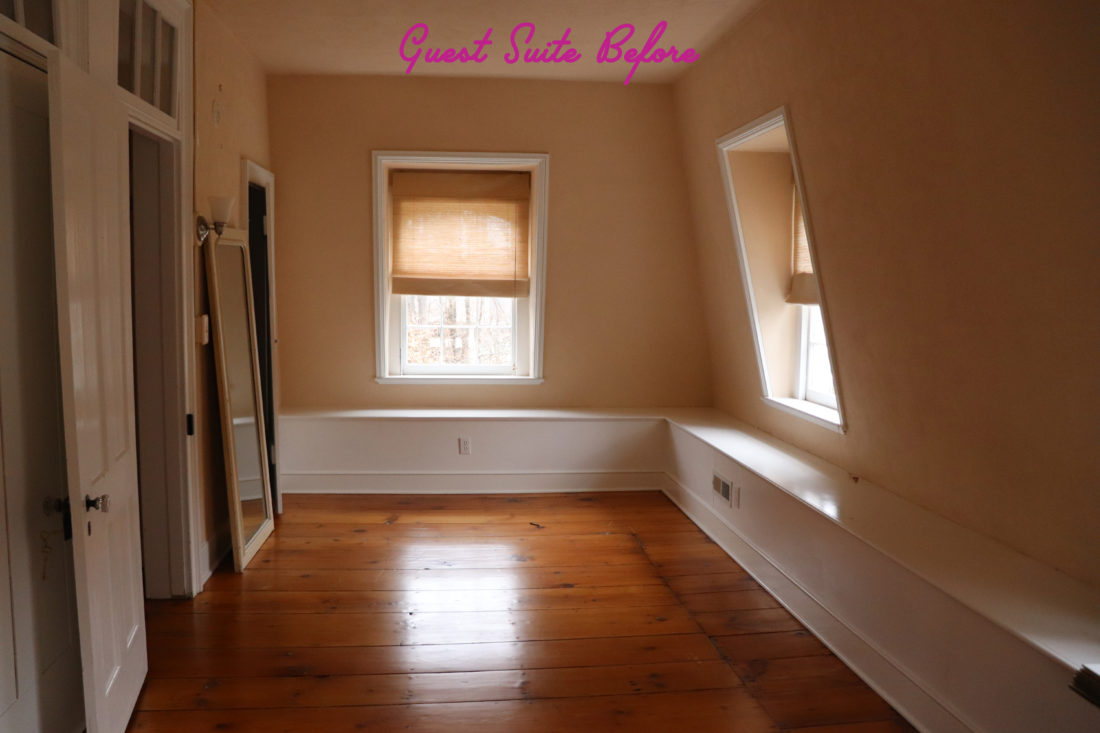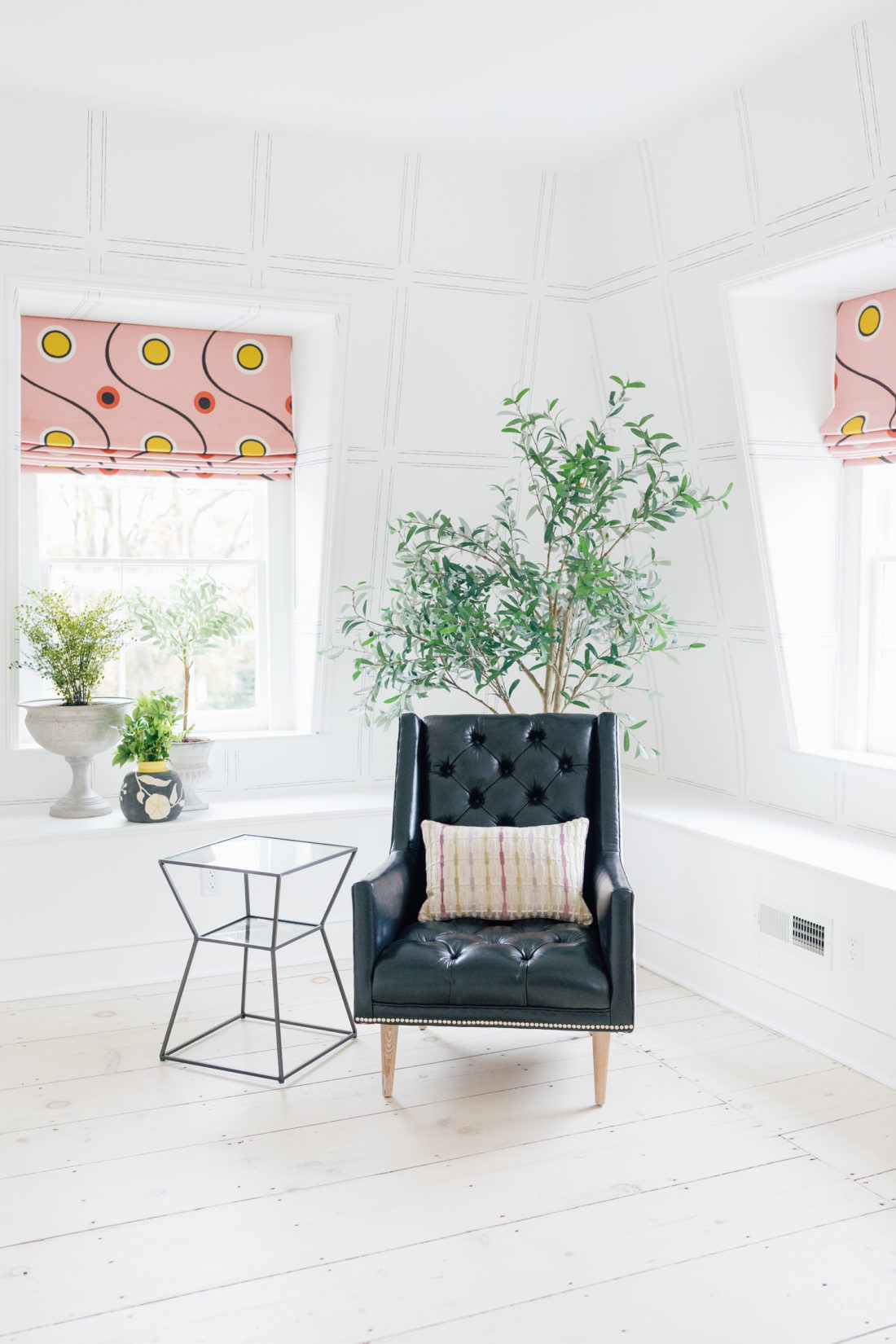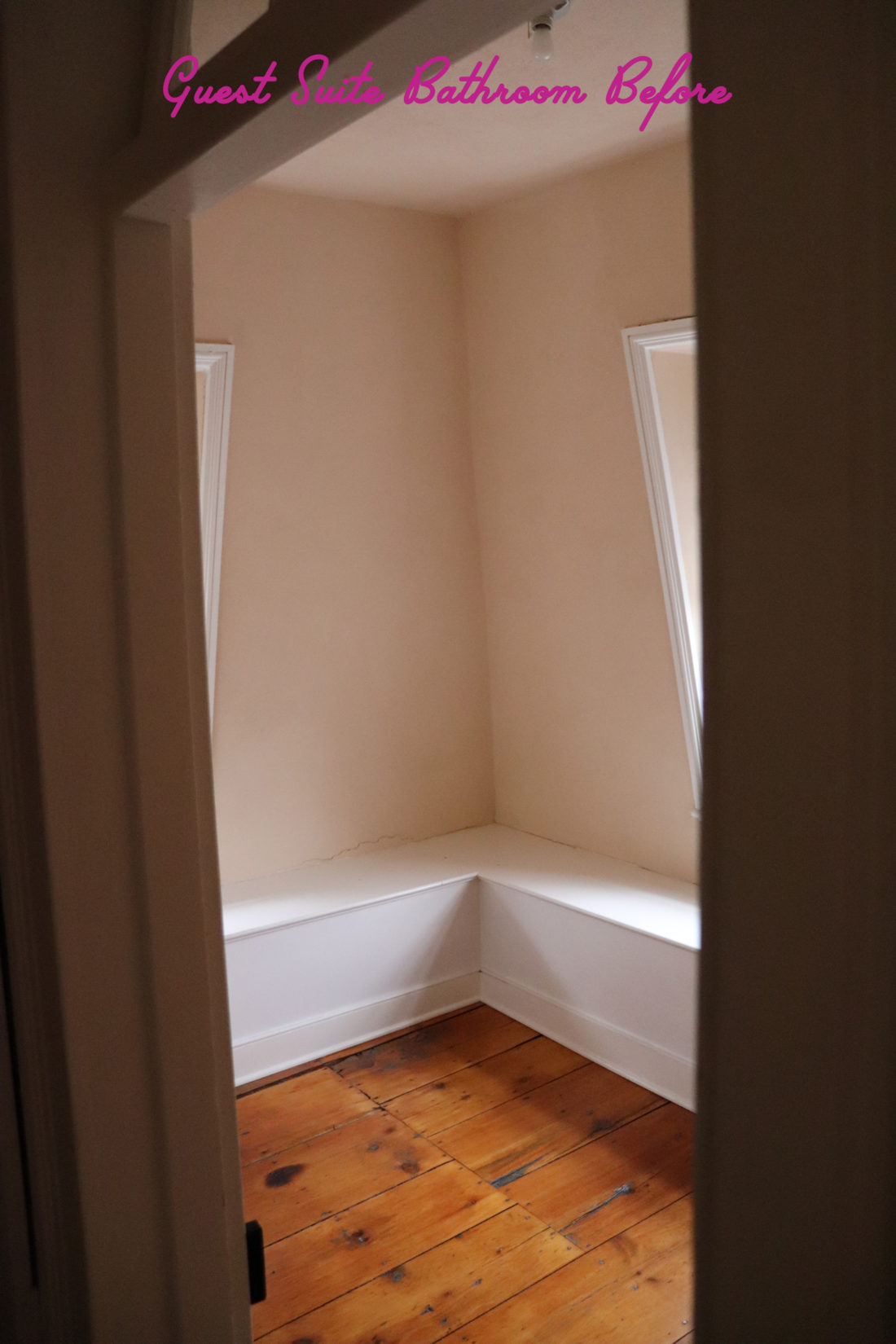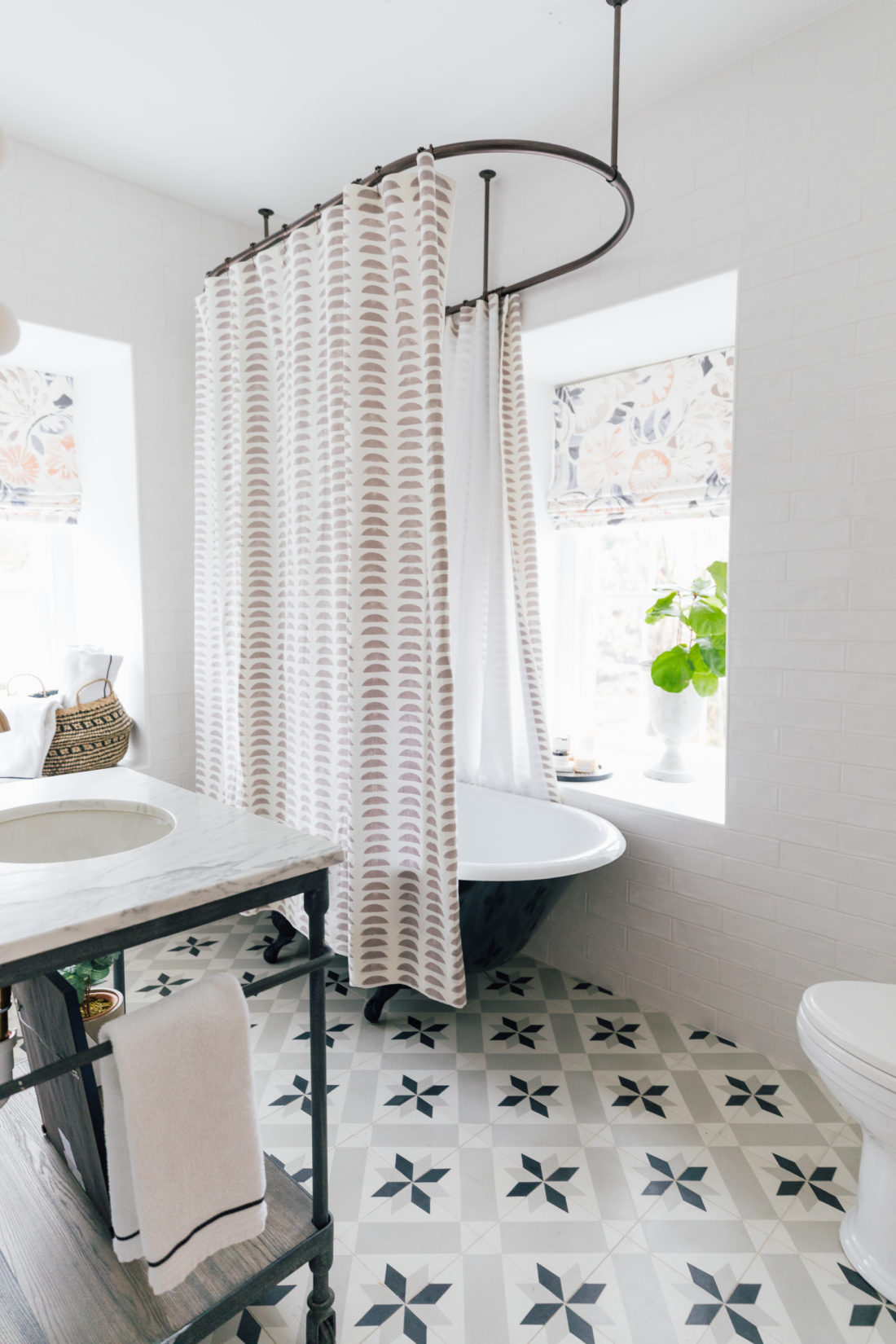 We had to knock down walls and consolidate space to create the guest bedroom, and the result is the most serene space in the whole house, in my opinion. The light that this room gets is so peaceful and calming to me. I sometimes come up here when I need a bit of time to myself or if I'm feeling emotional and overwhelmed, and I find that it has such a great energy and calming effect. I wanted to play off of the beautiful light that the space already got, and create a really simple but chic room. I love how the trompe l'oeil wallpaper and the more fun shade fabric create just enough intrigue while also keeping it simple and pared down.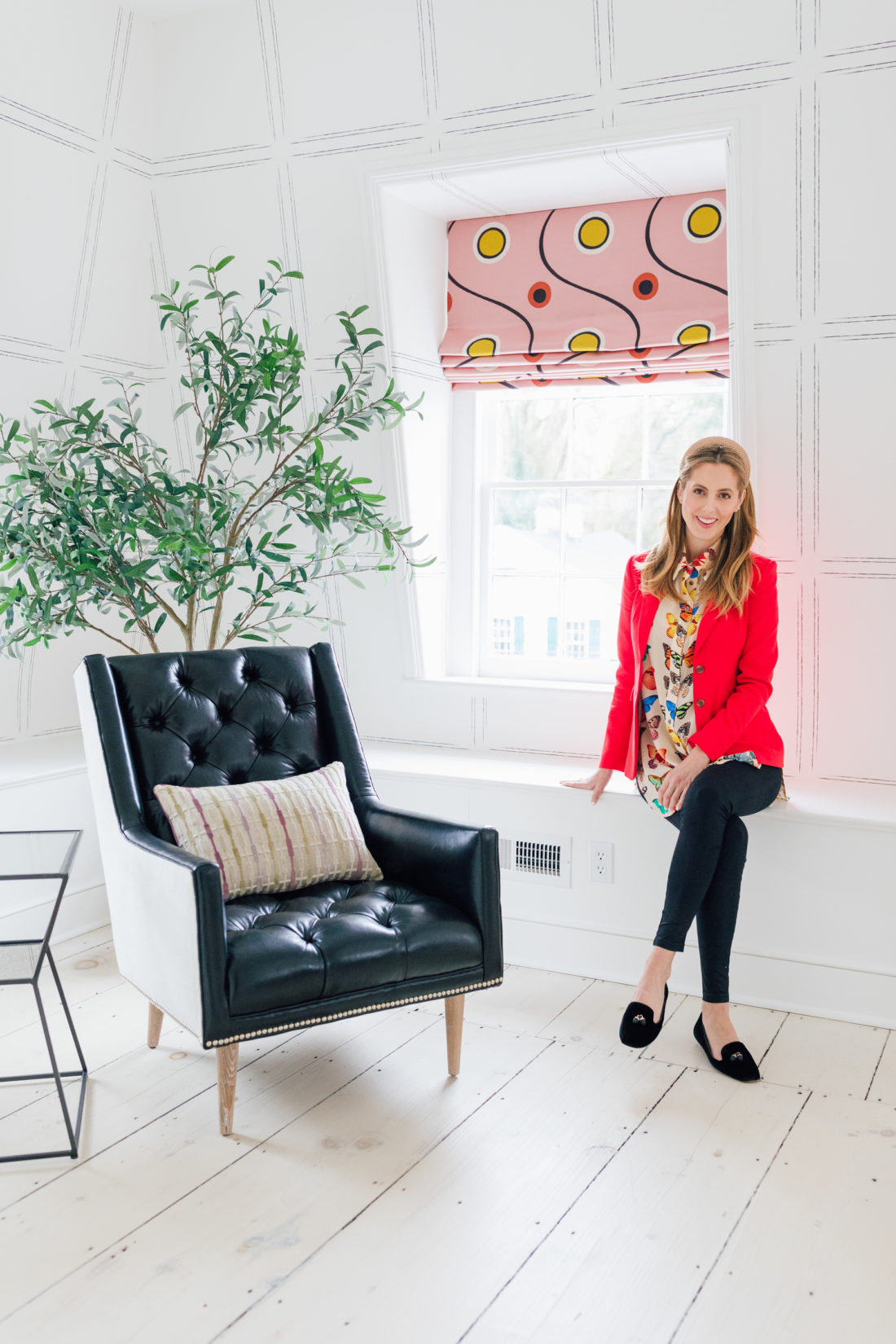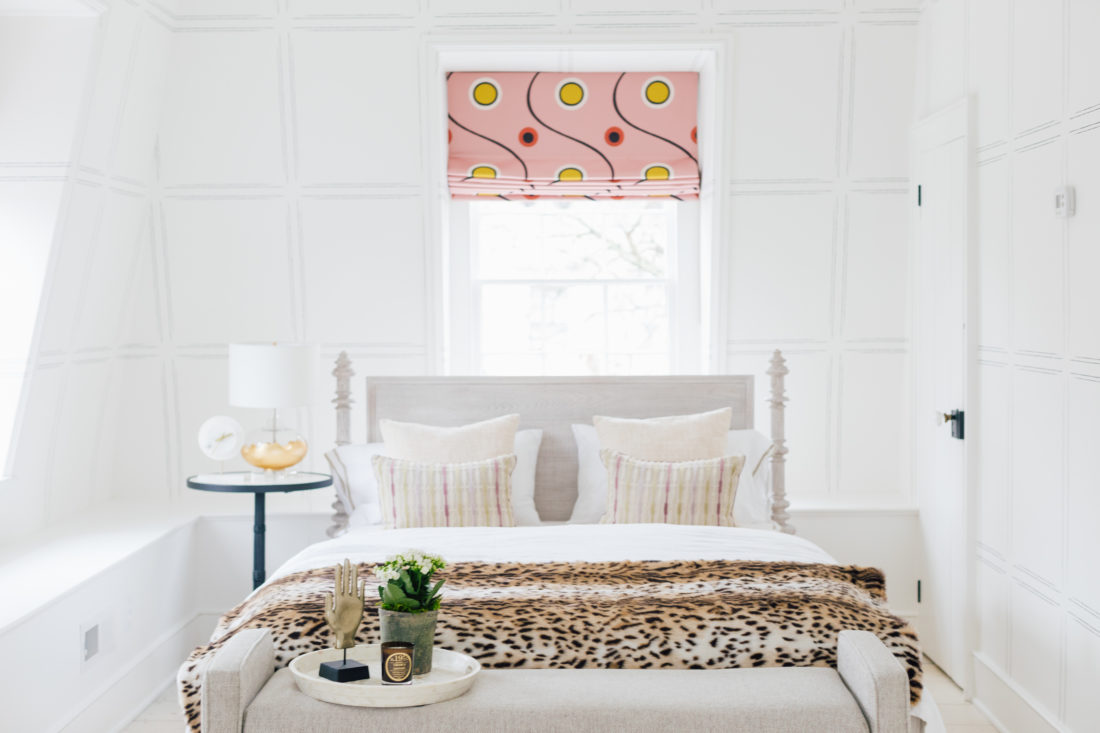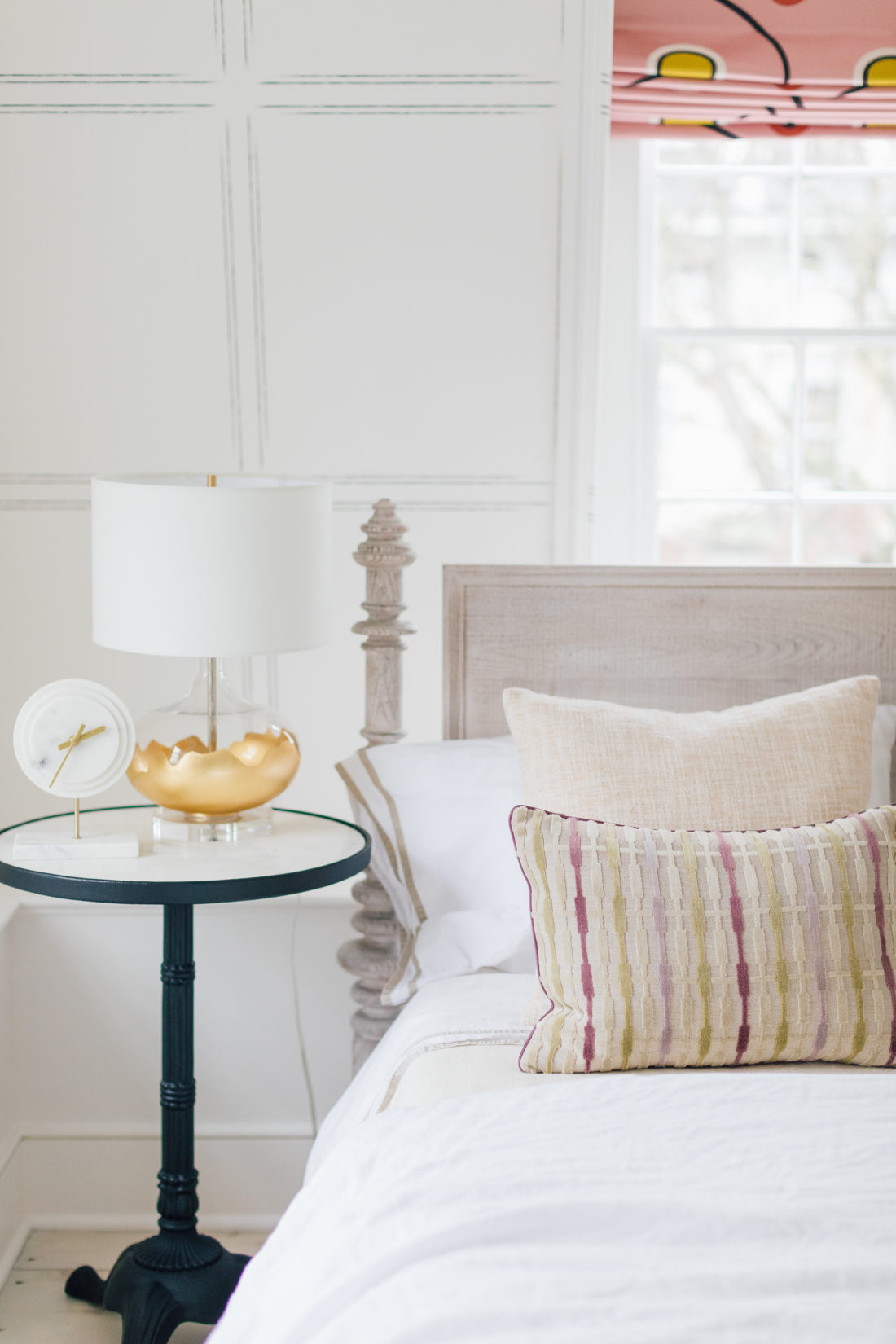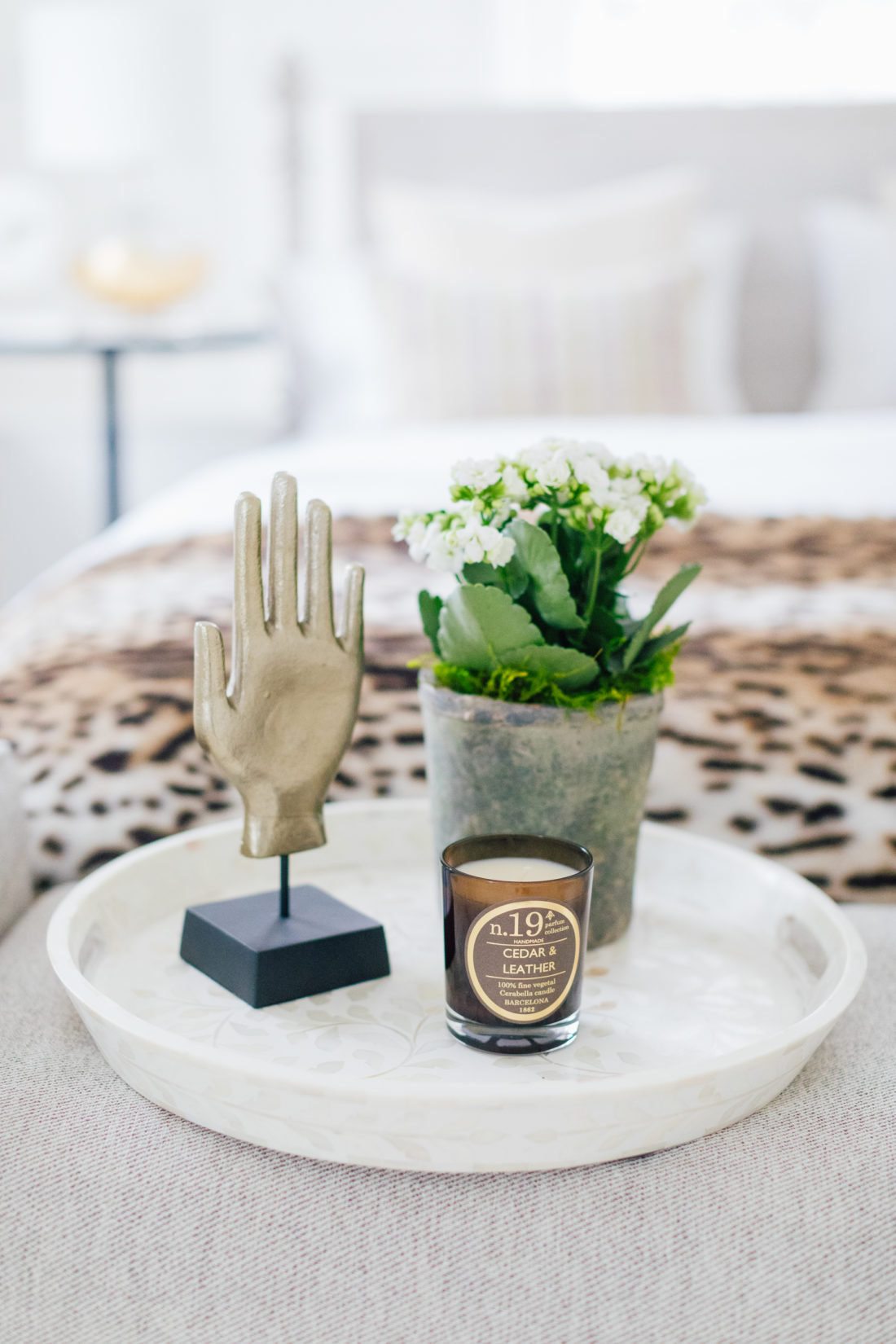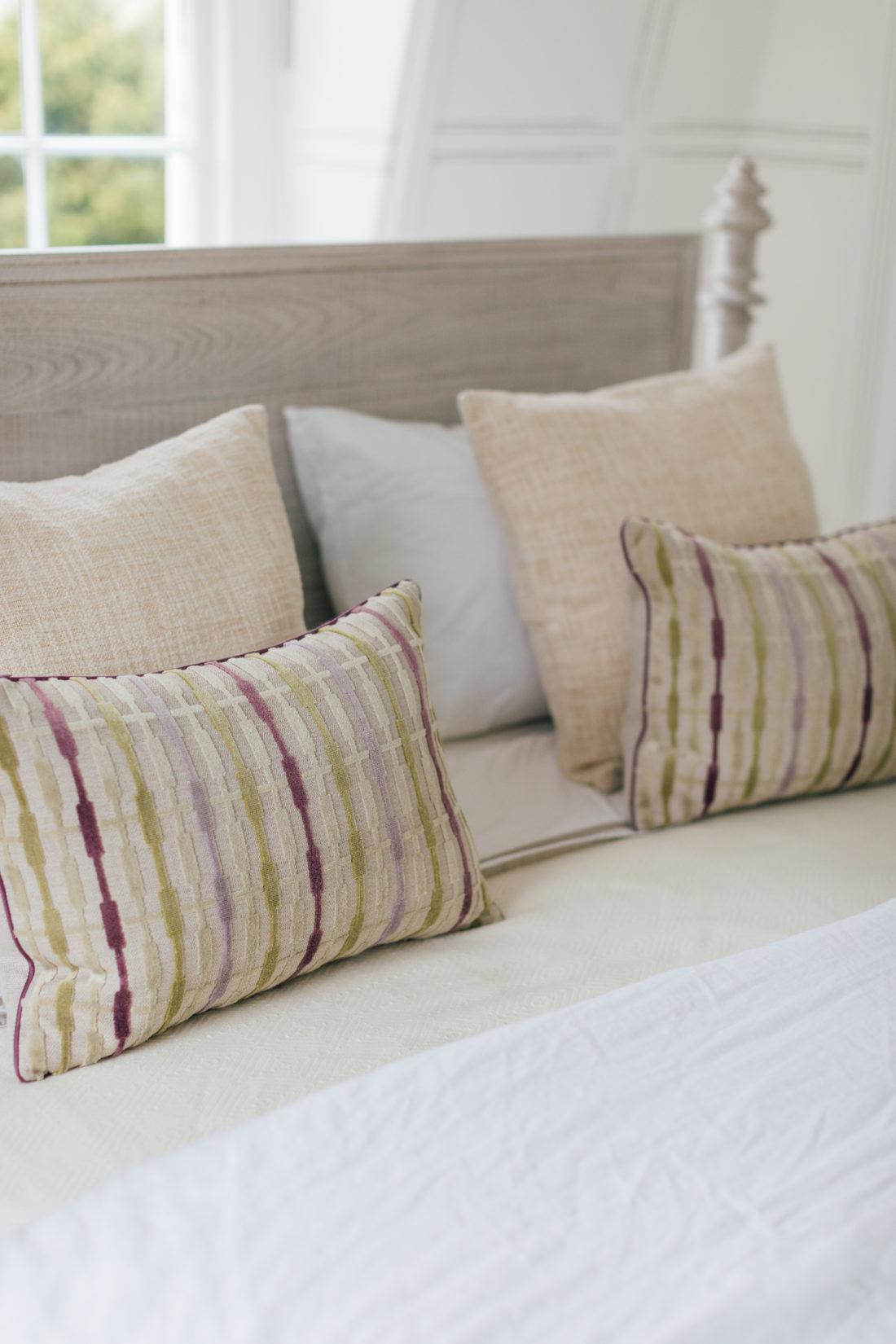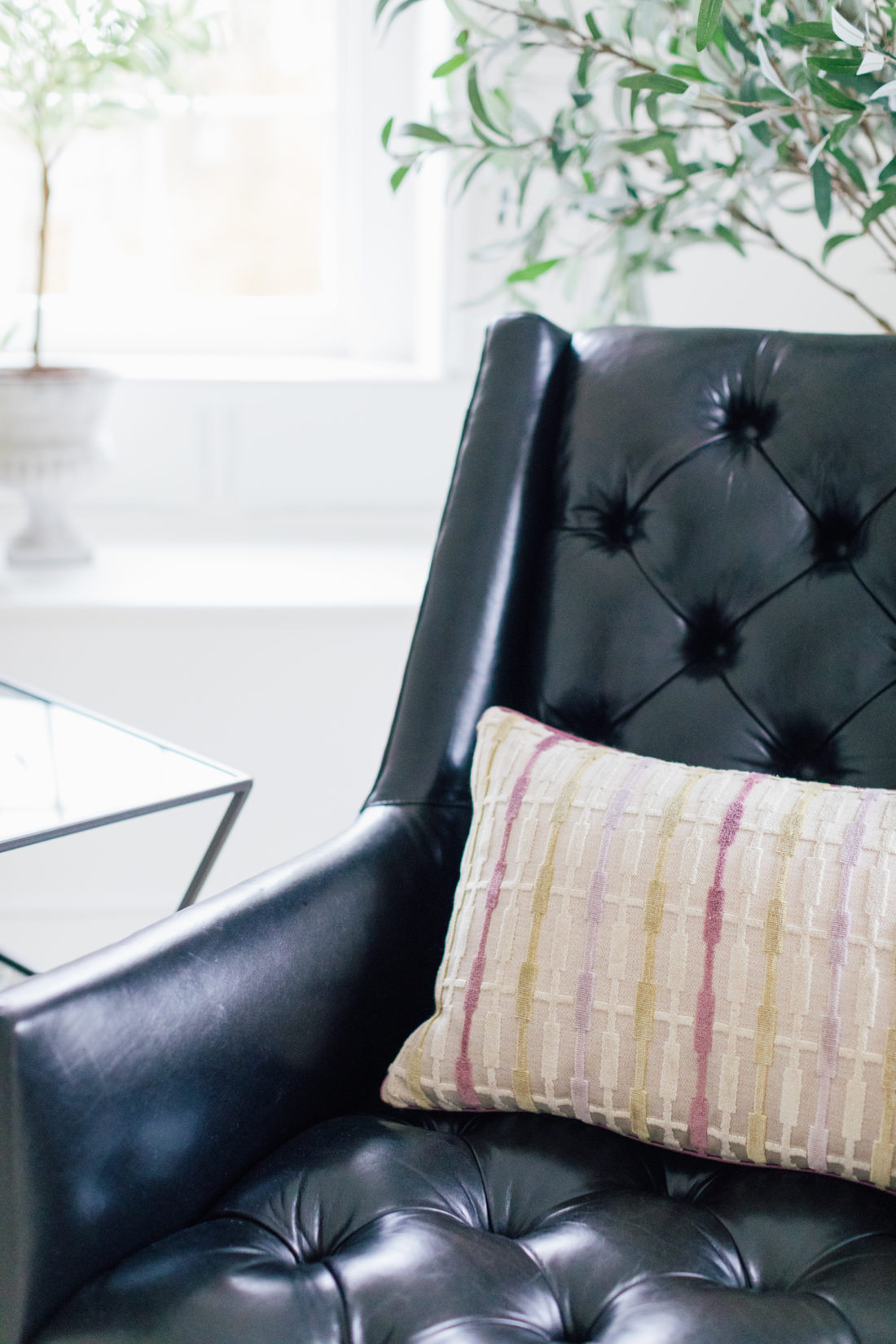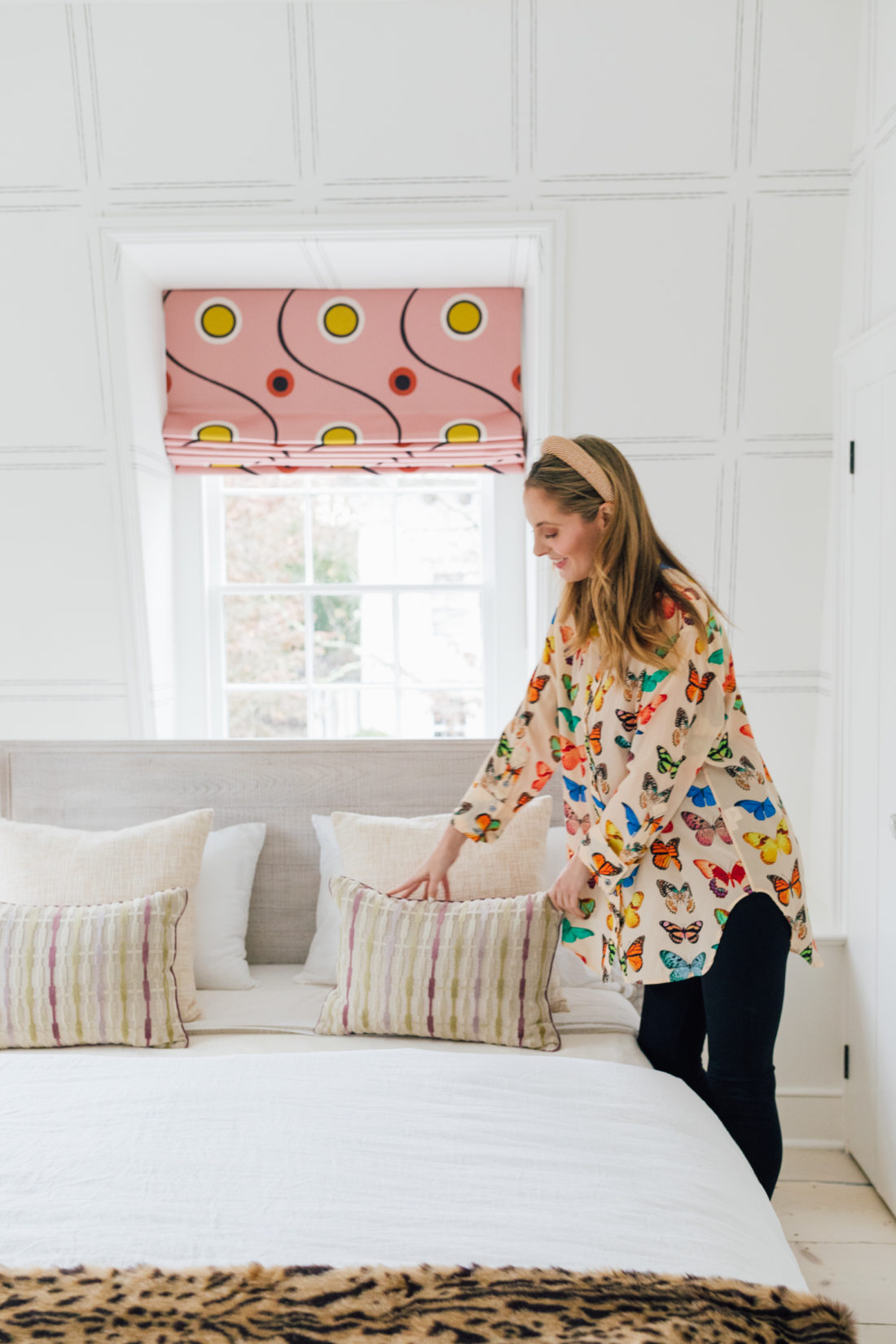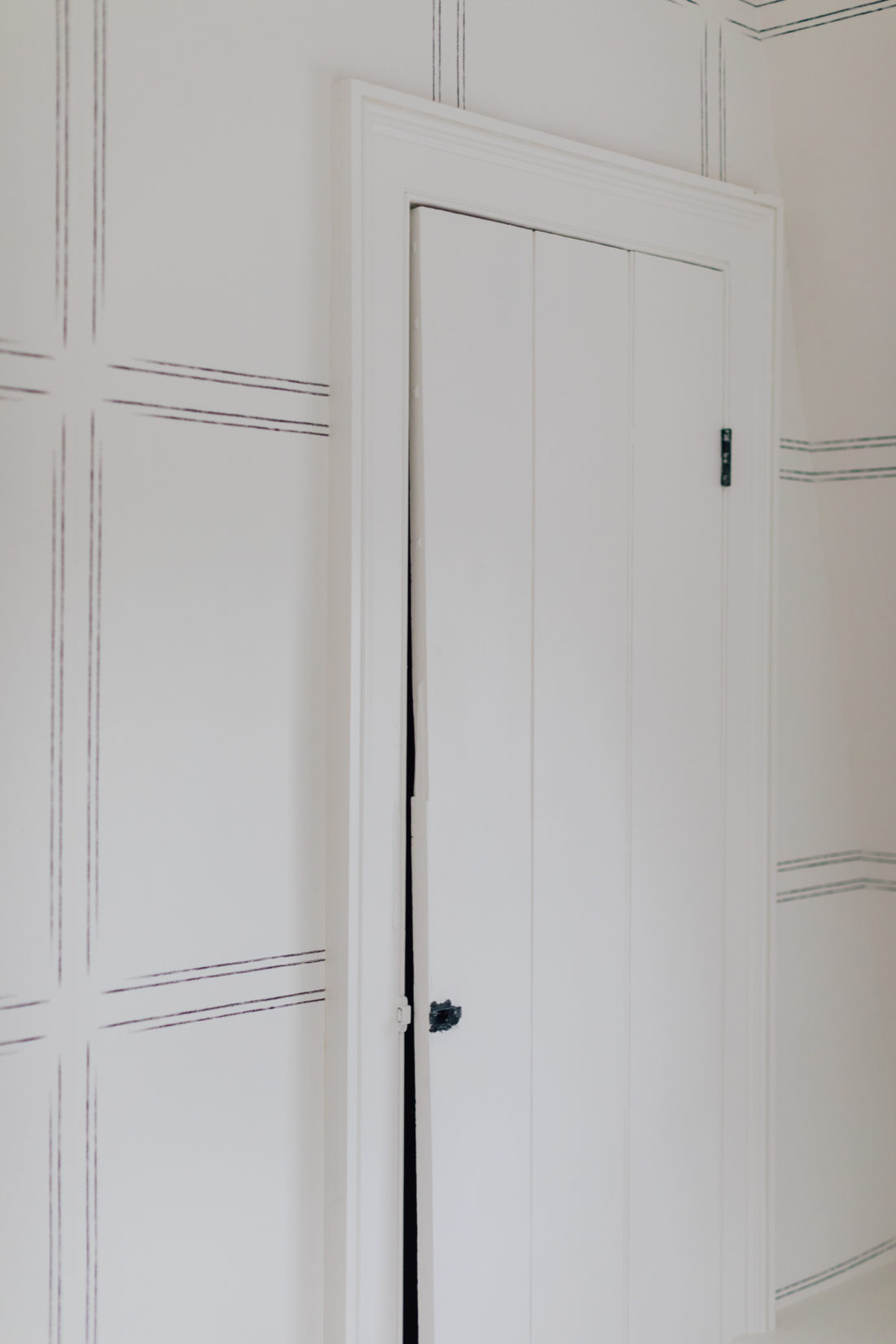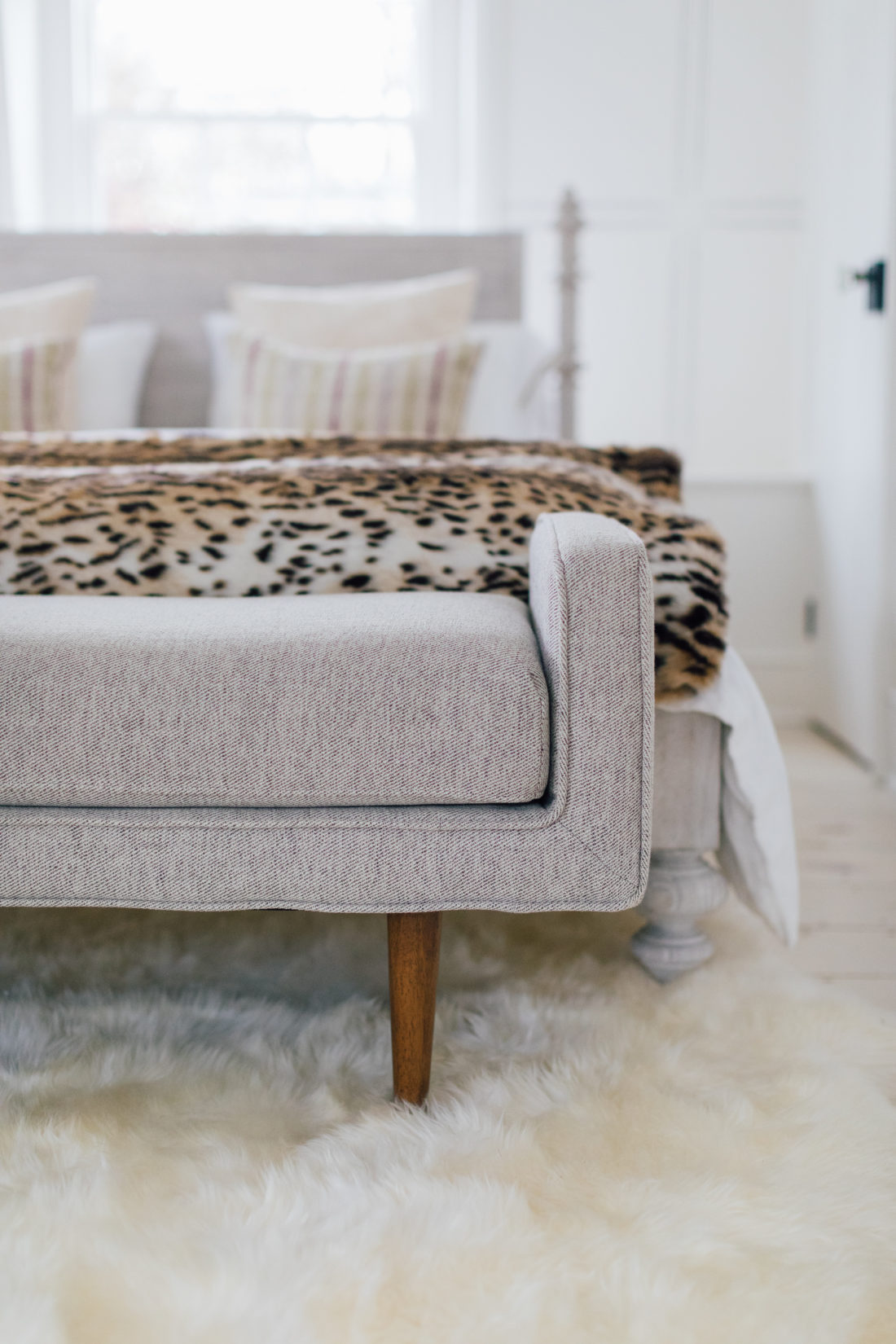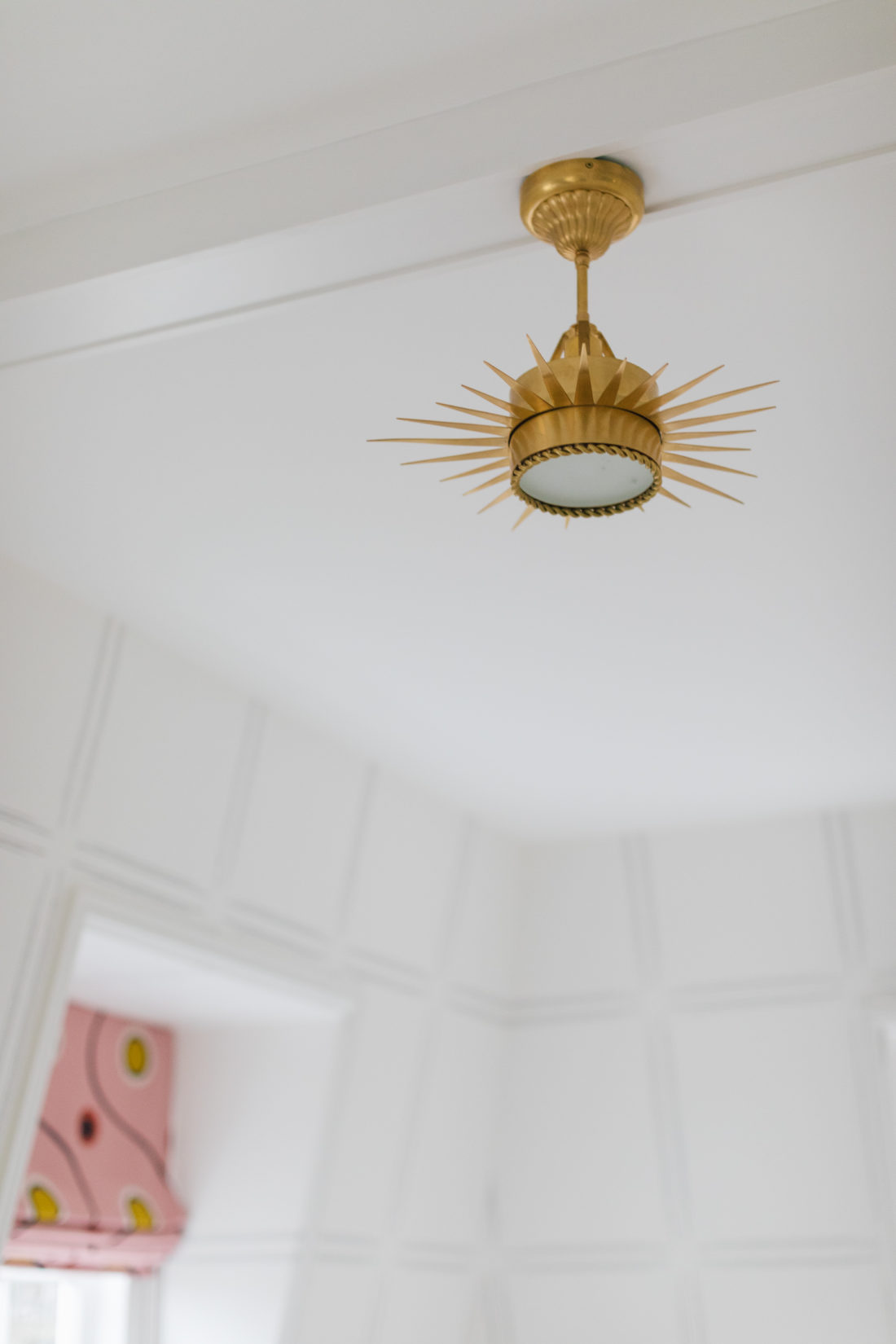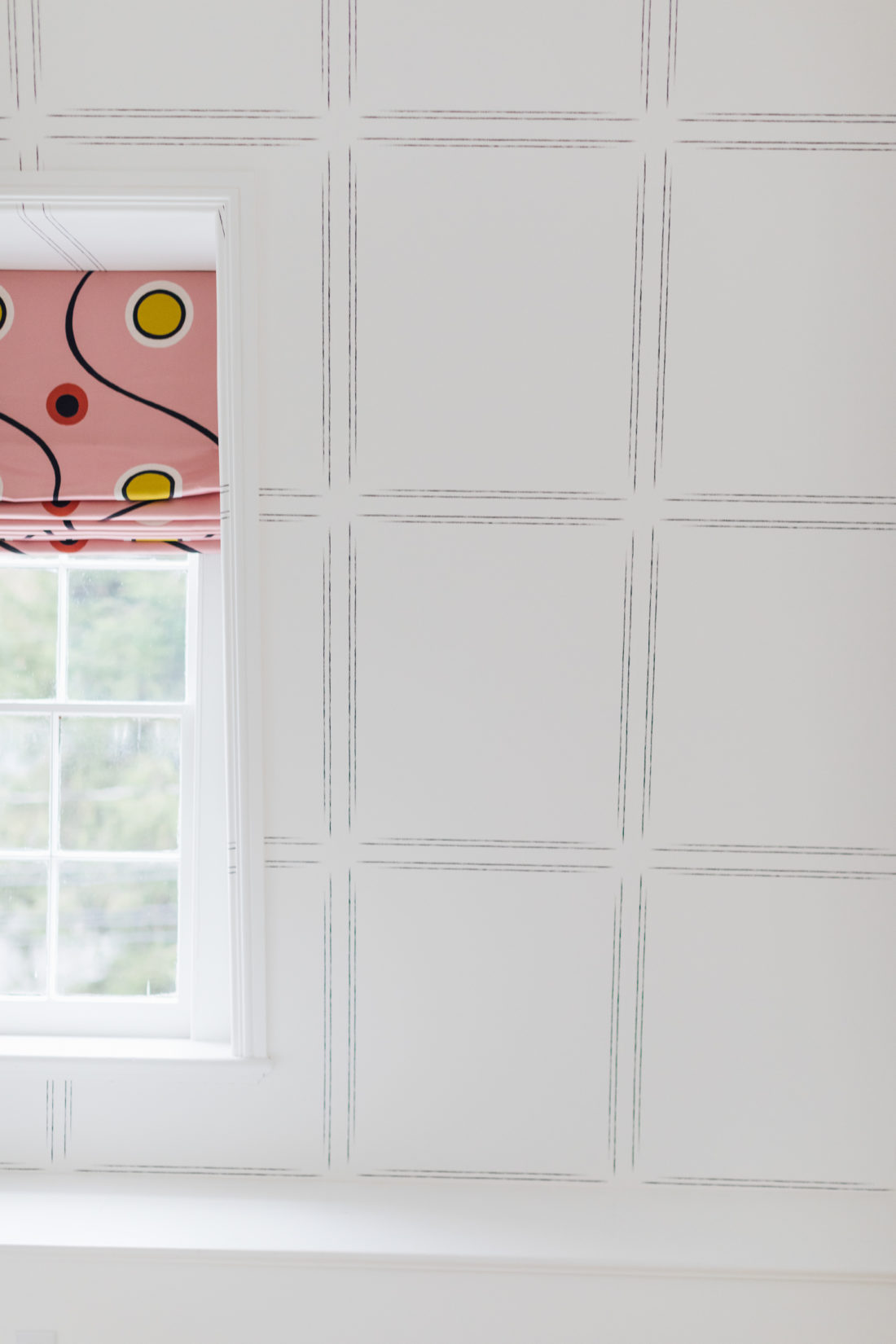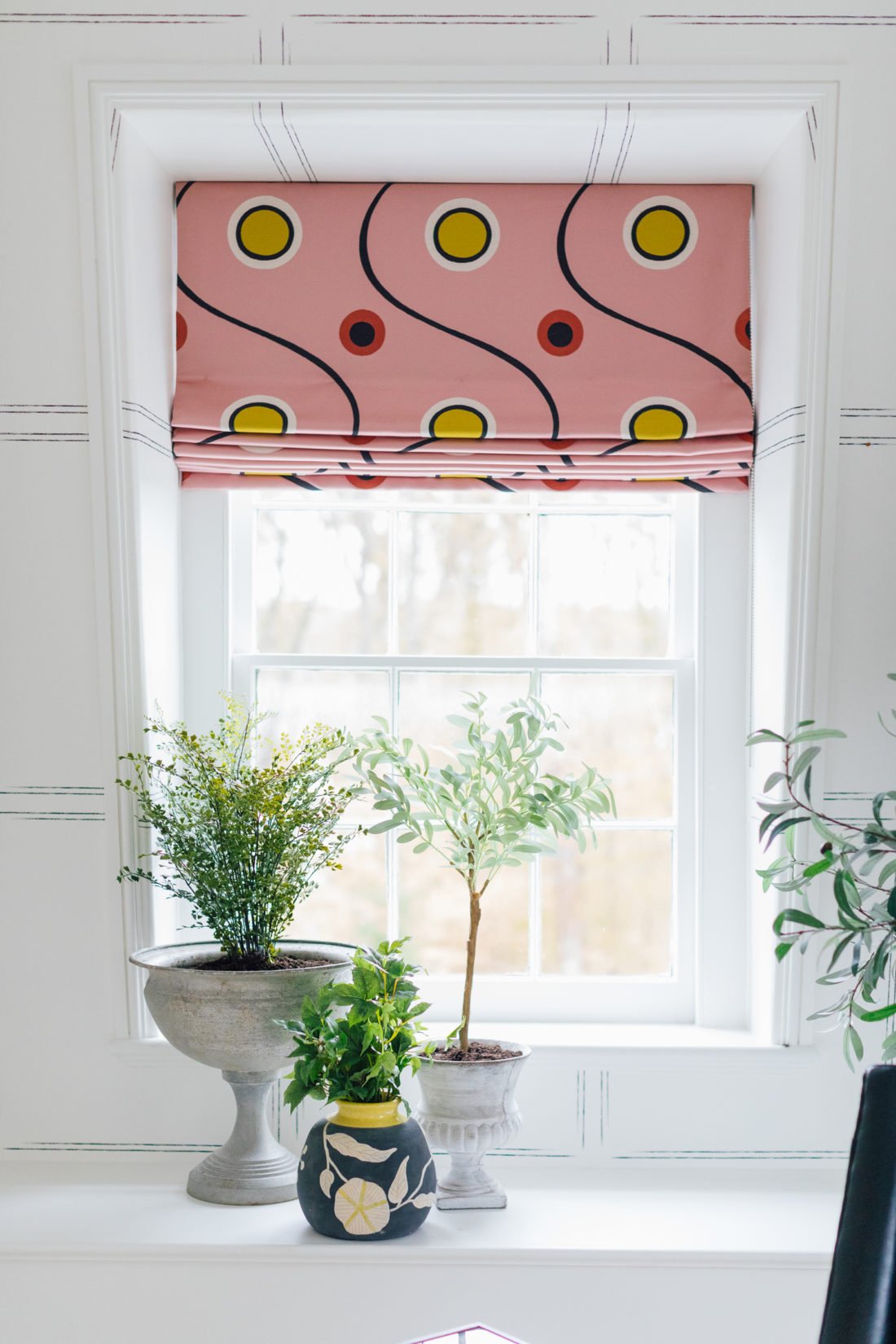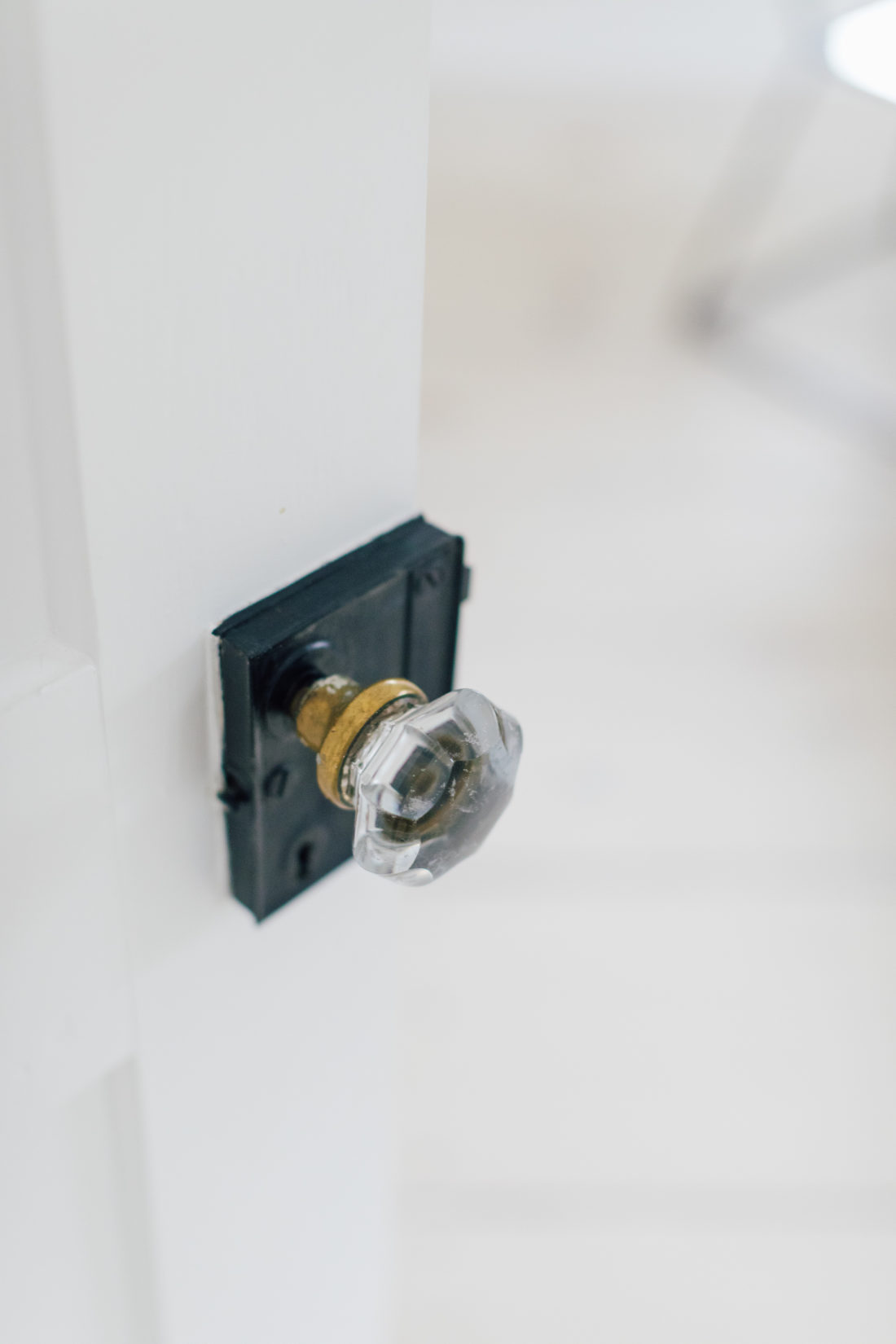 Guest Bedroom Design Credits:
For the bathroom, I wanted an industrial feel with a play on pattern. I love how the prints of the tile (do you recognize it from my mudroom in our last house?!) and the shower curtain and shades come together to be soothing but also dynamic. I think this space is such a beautiful oasis for our guests, and who knows– maybe it will be Marlowe's little Princess space when she's a preteen and we need to banish her to the attic! LOL.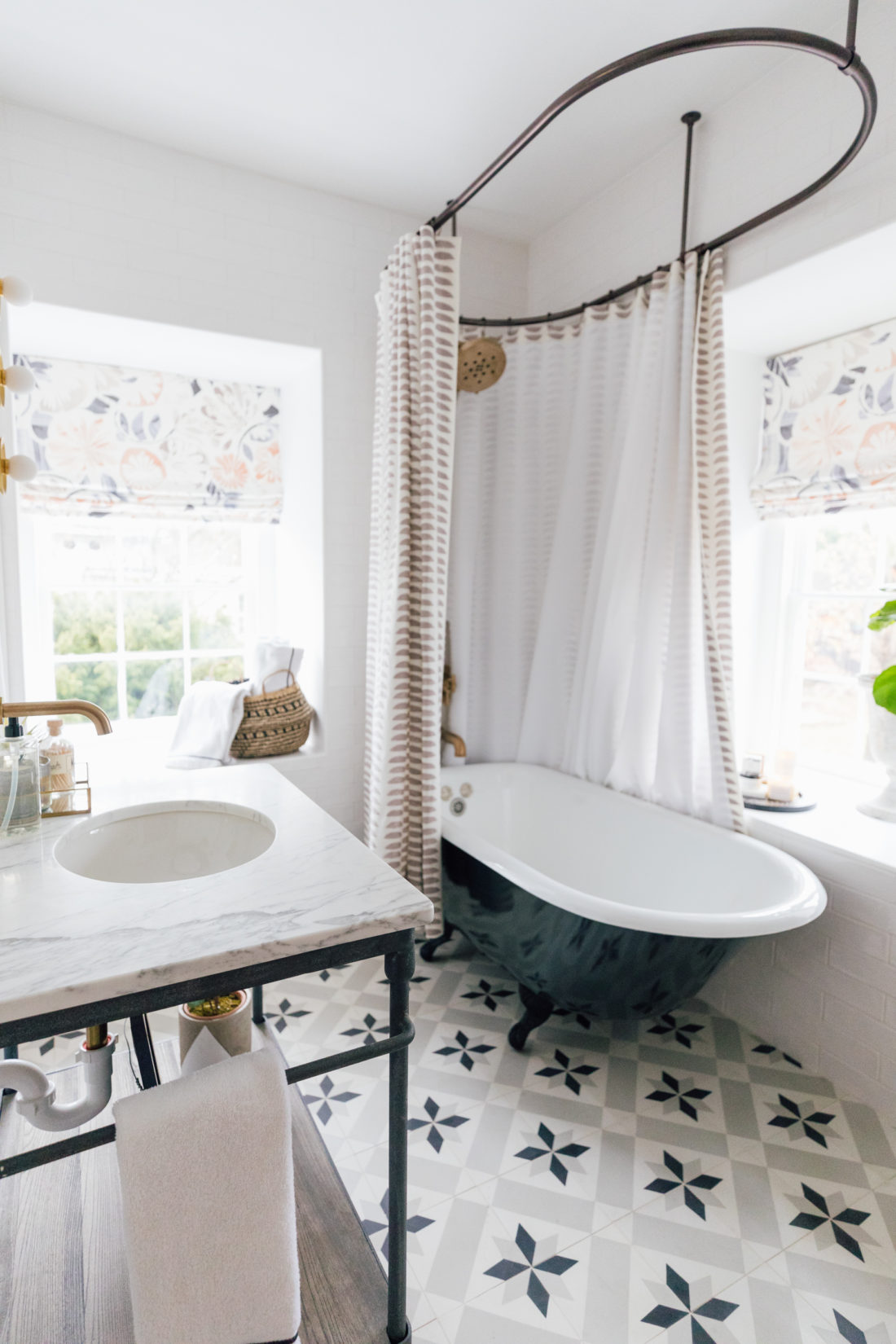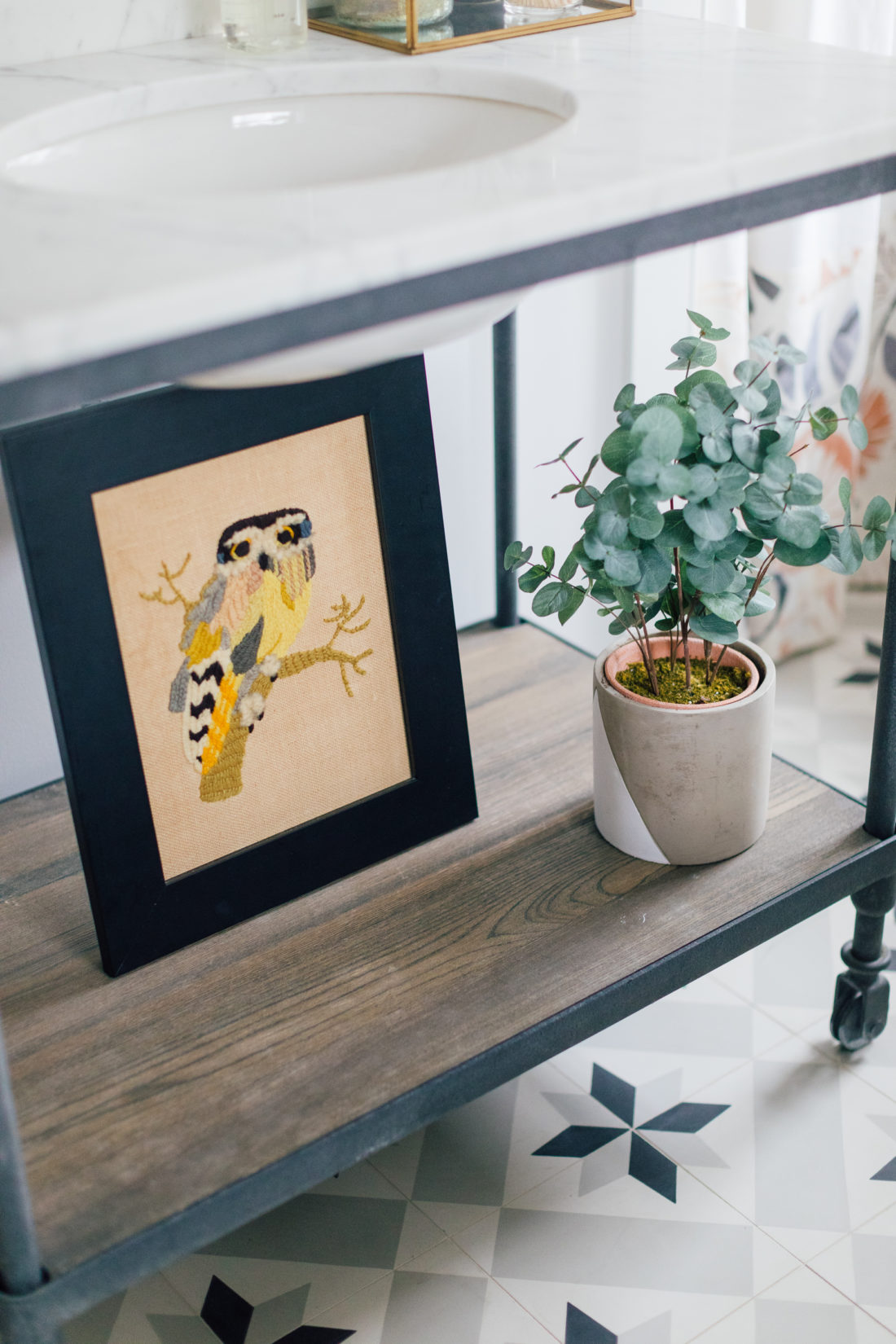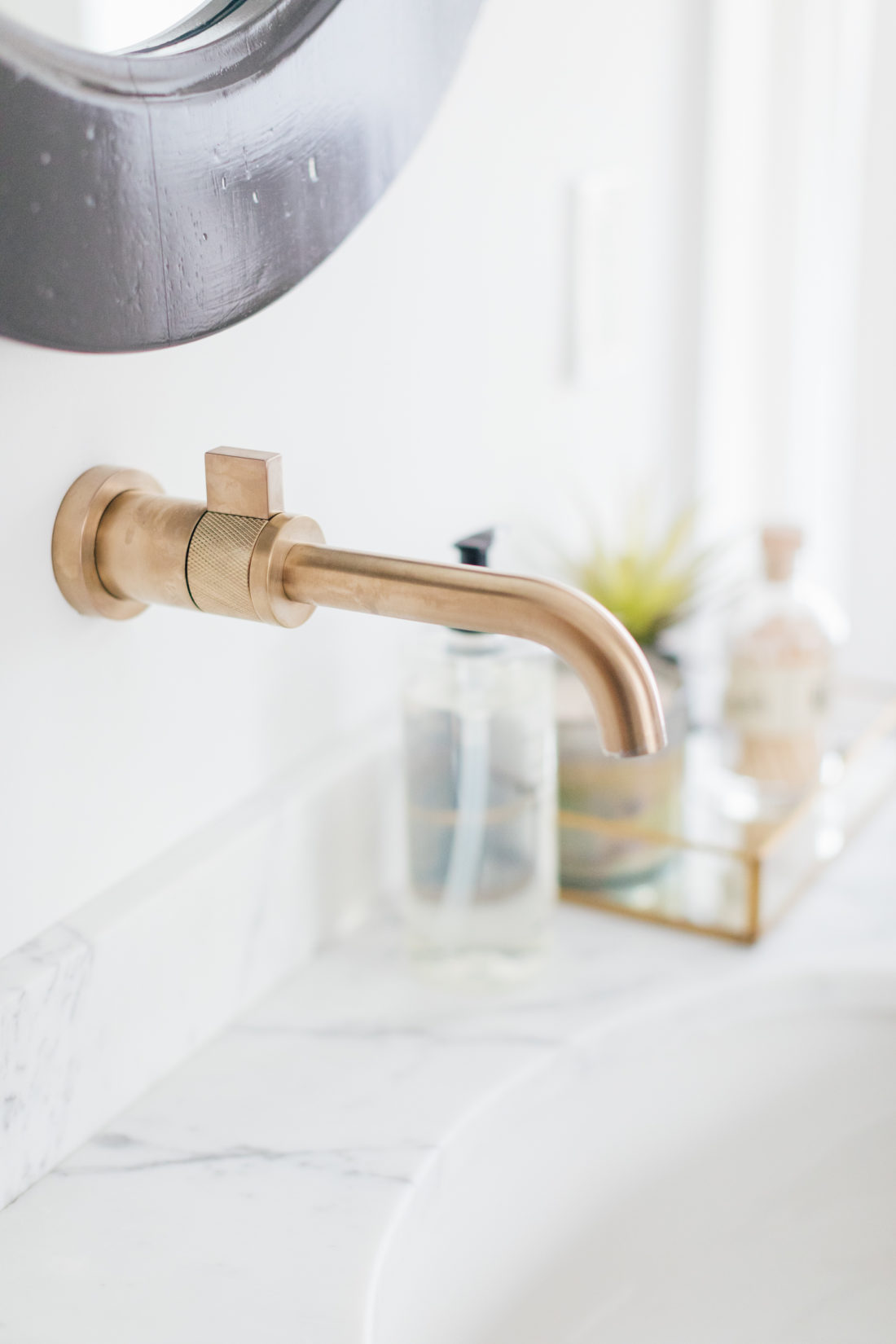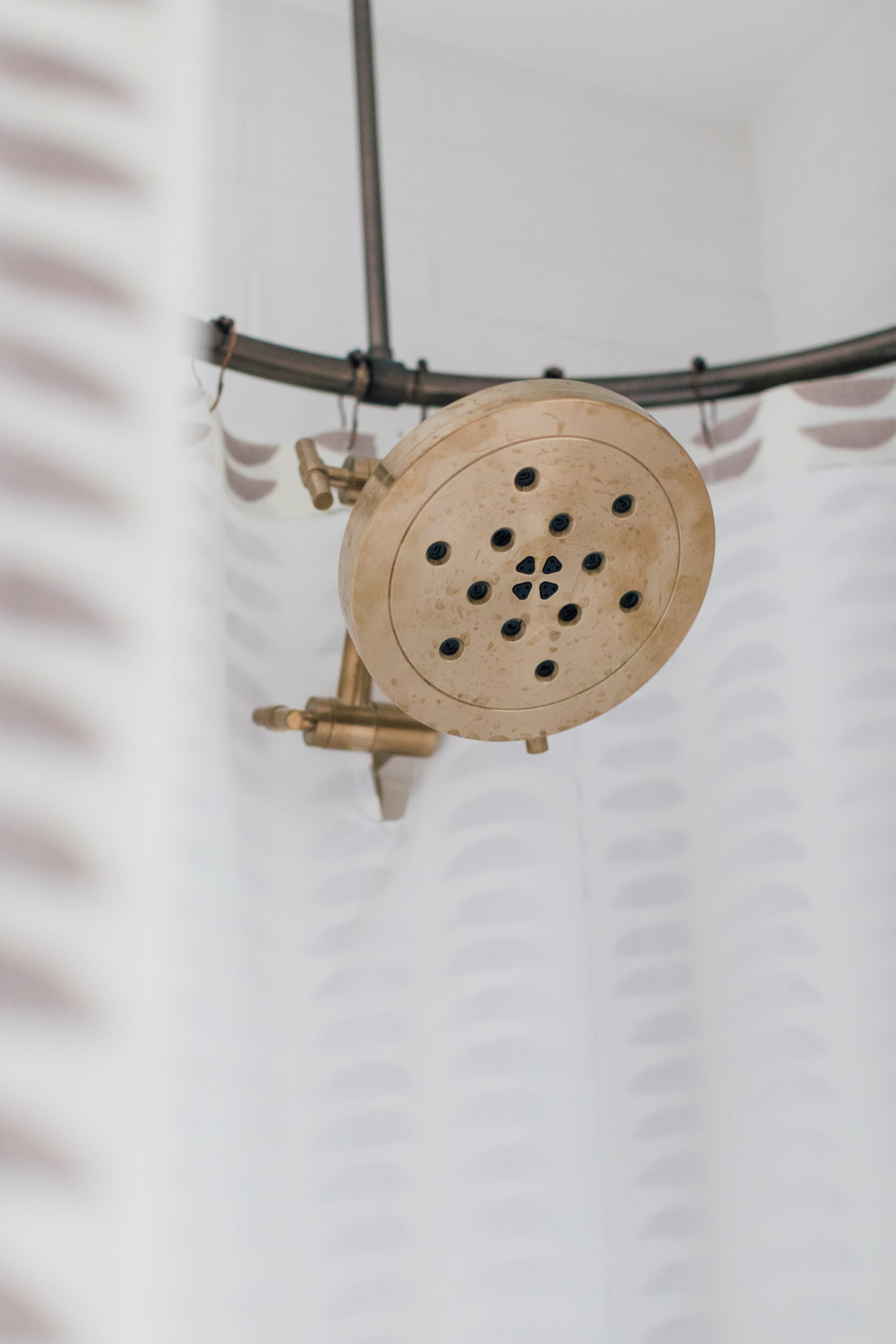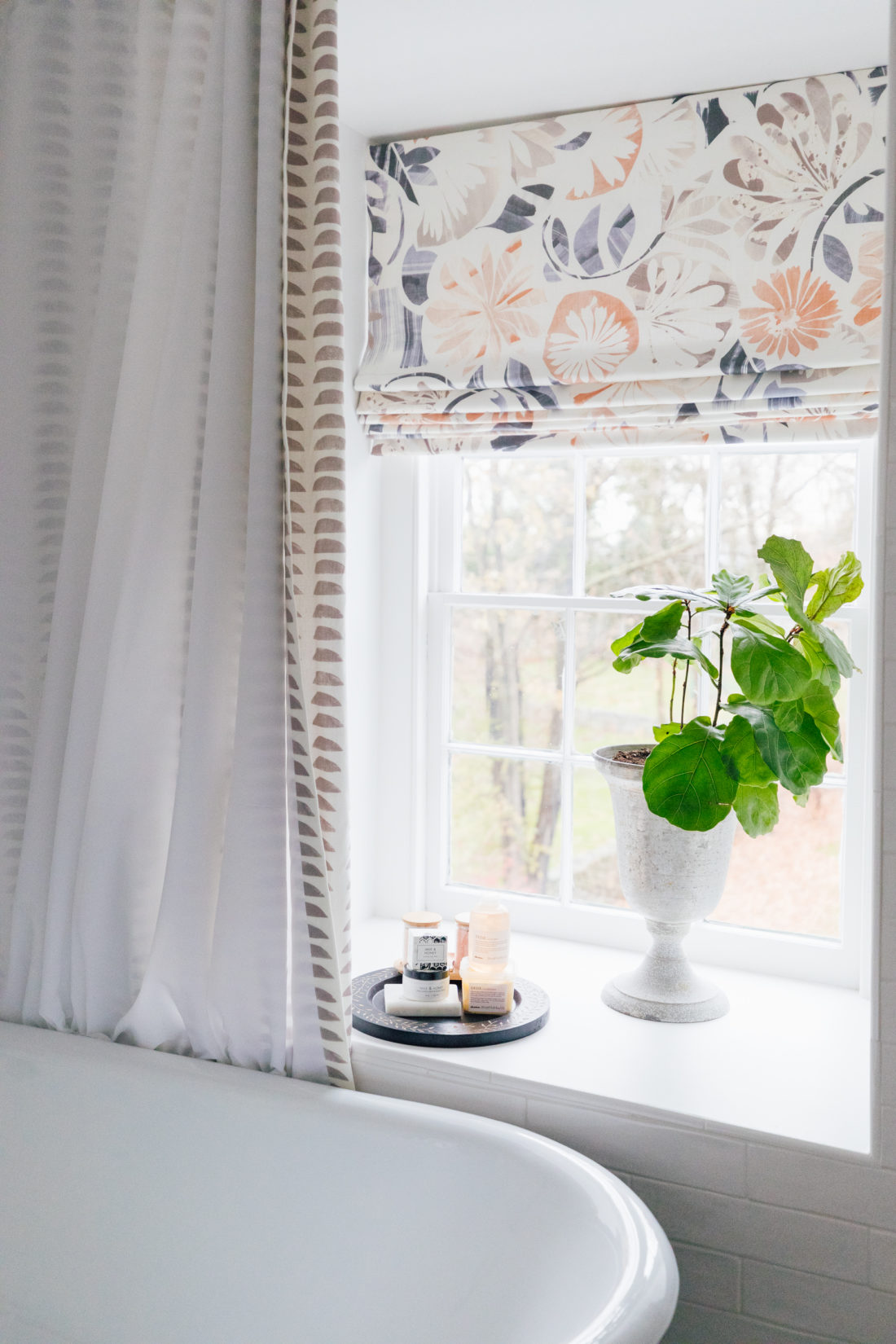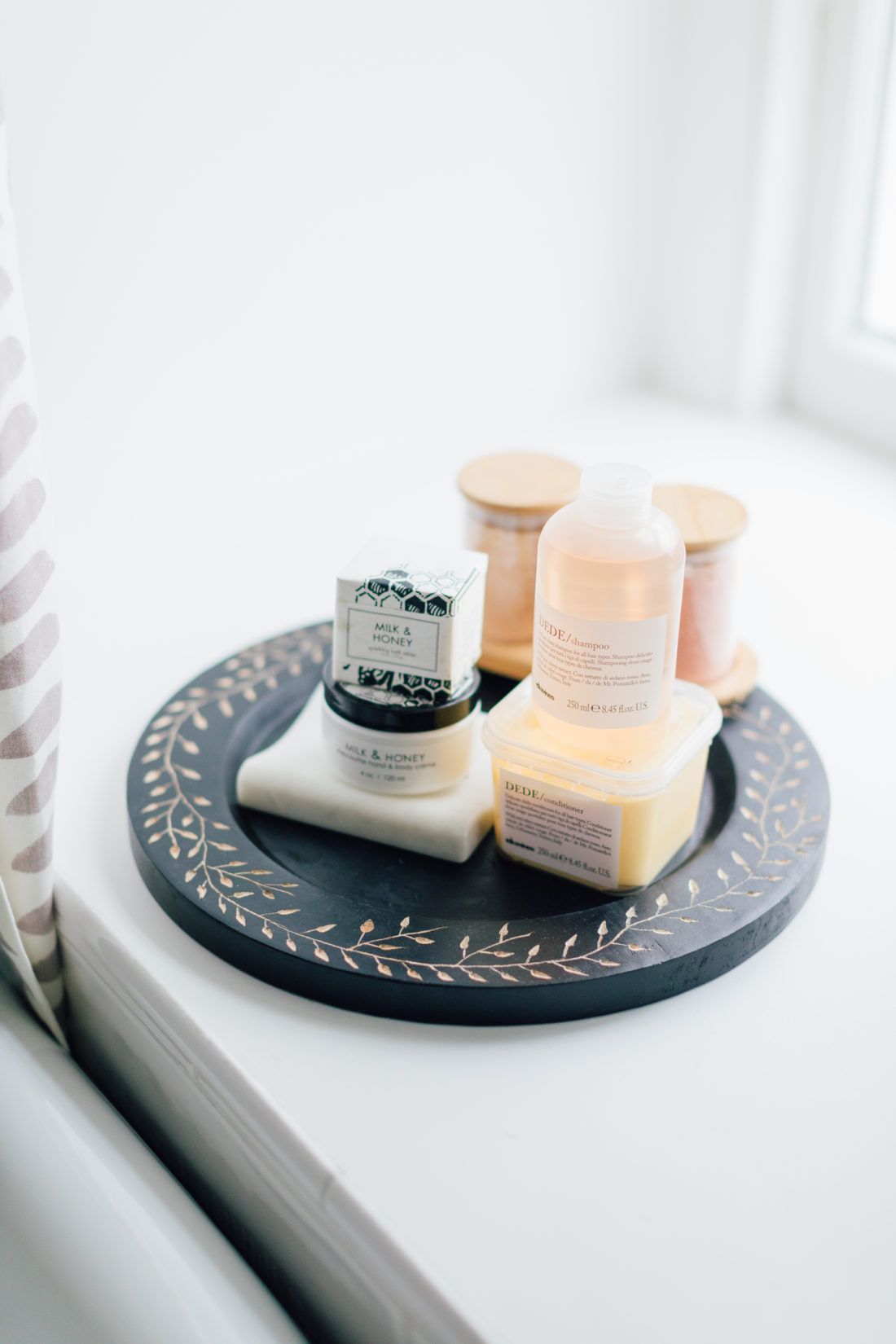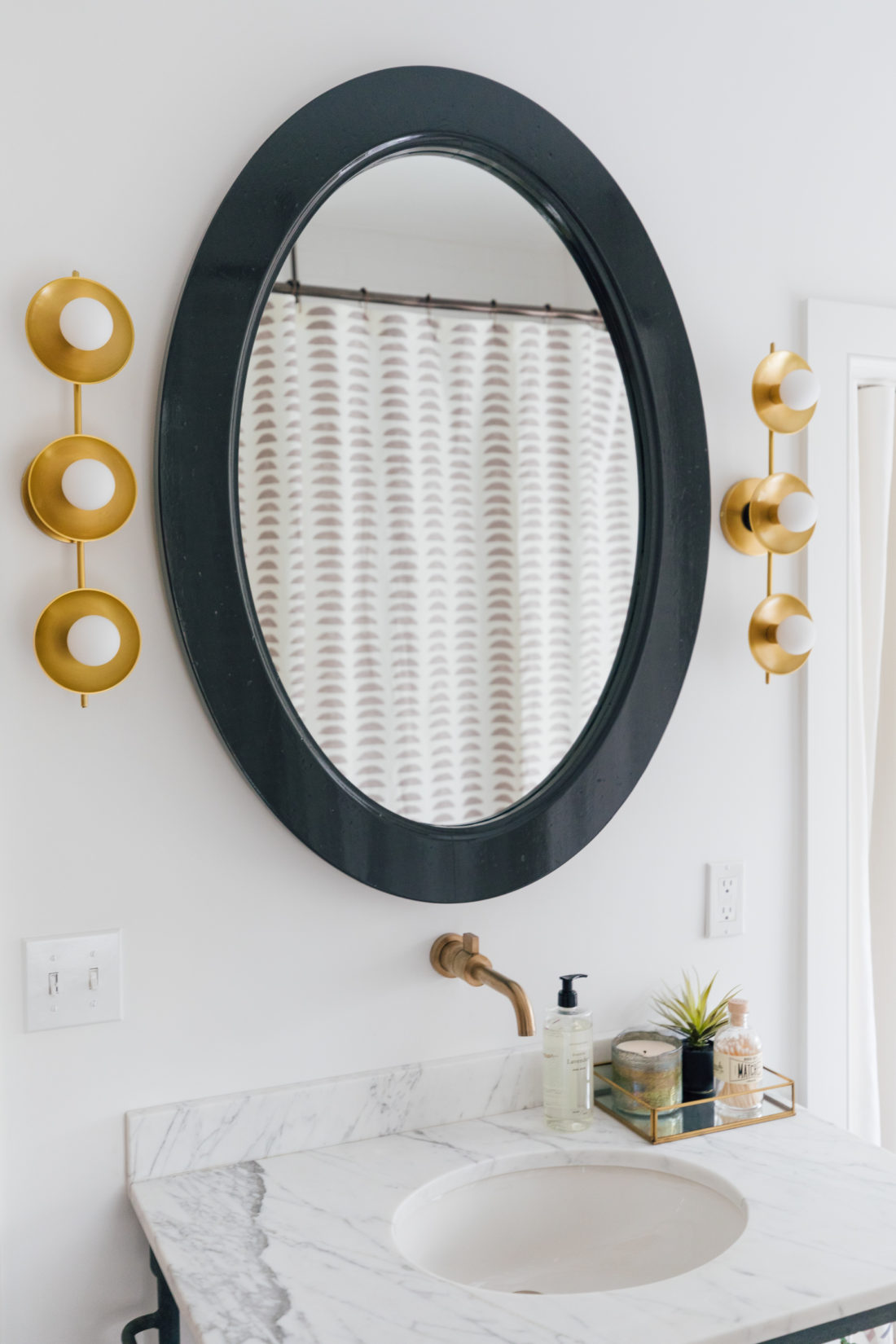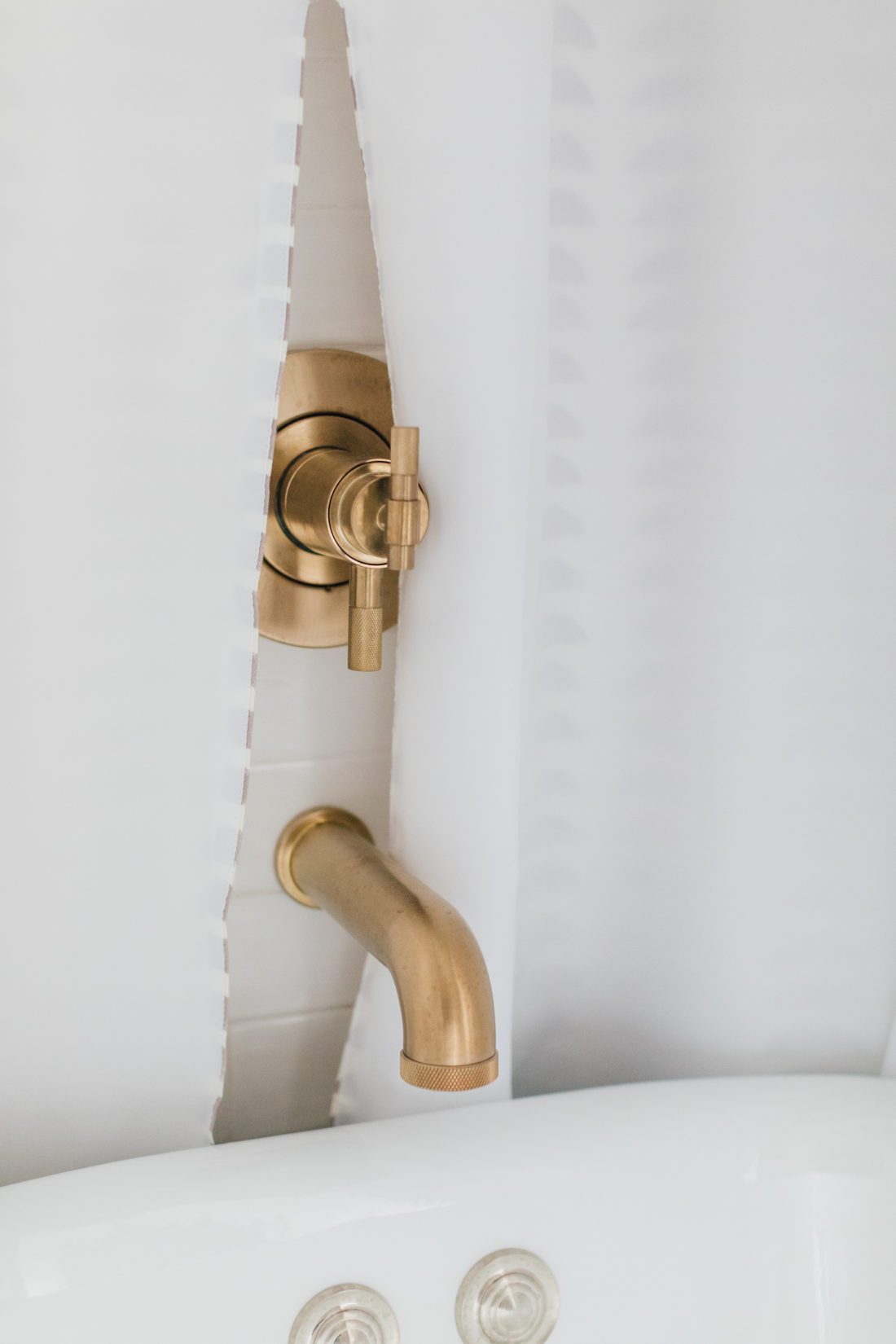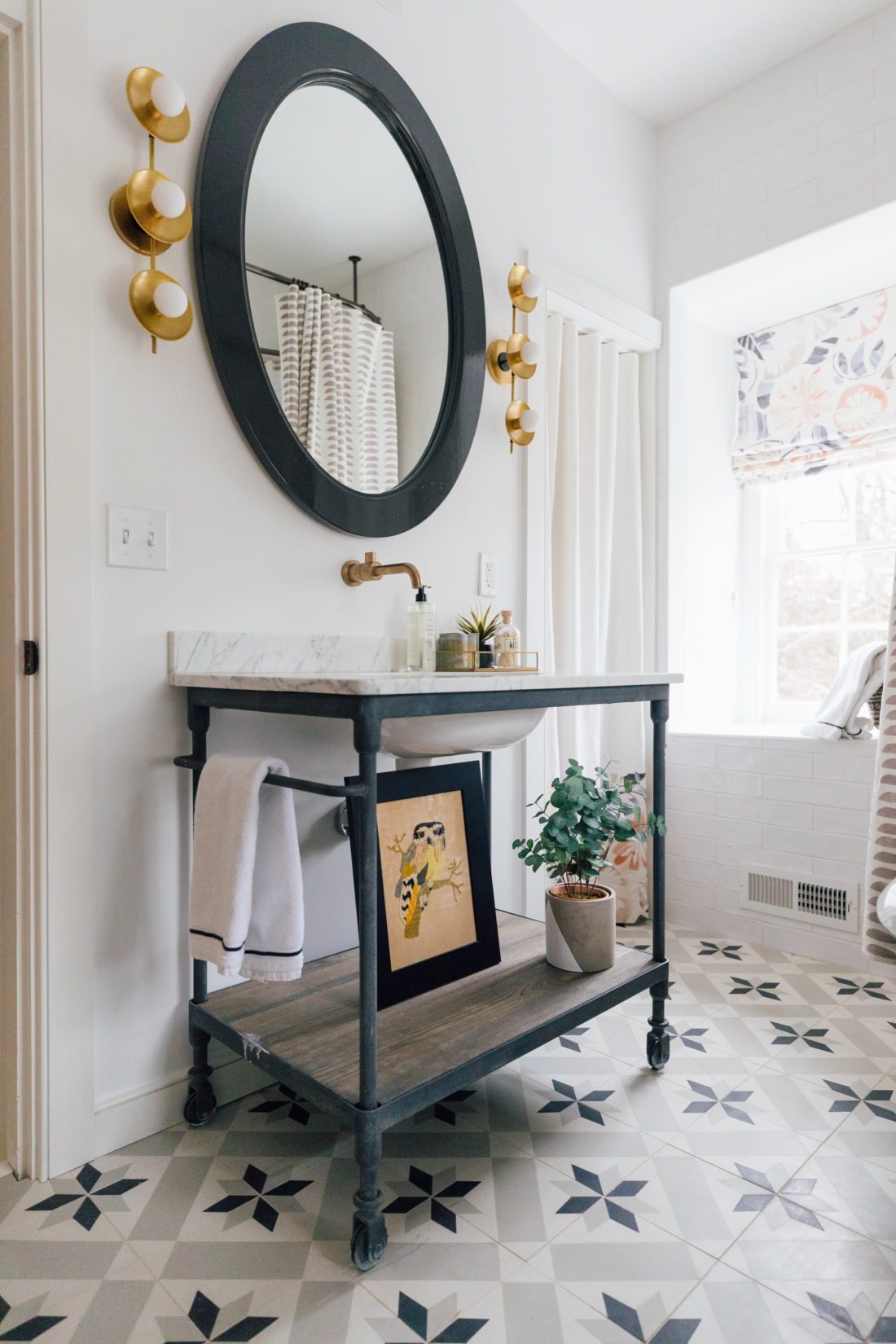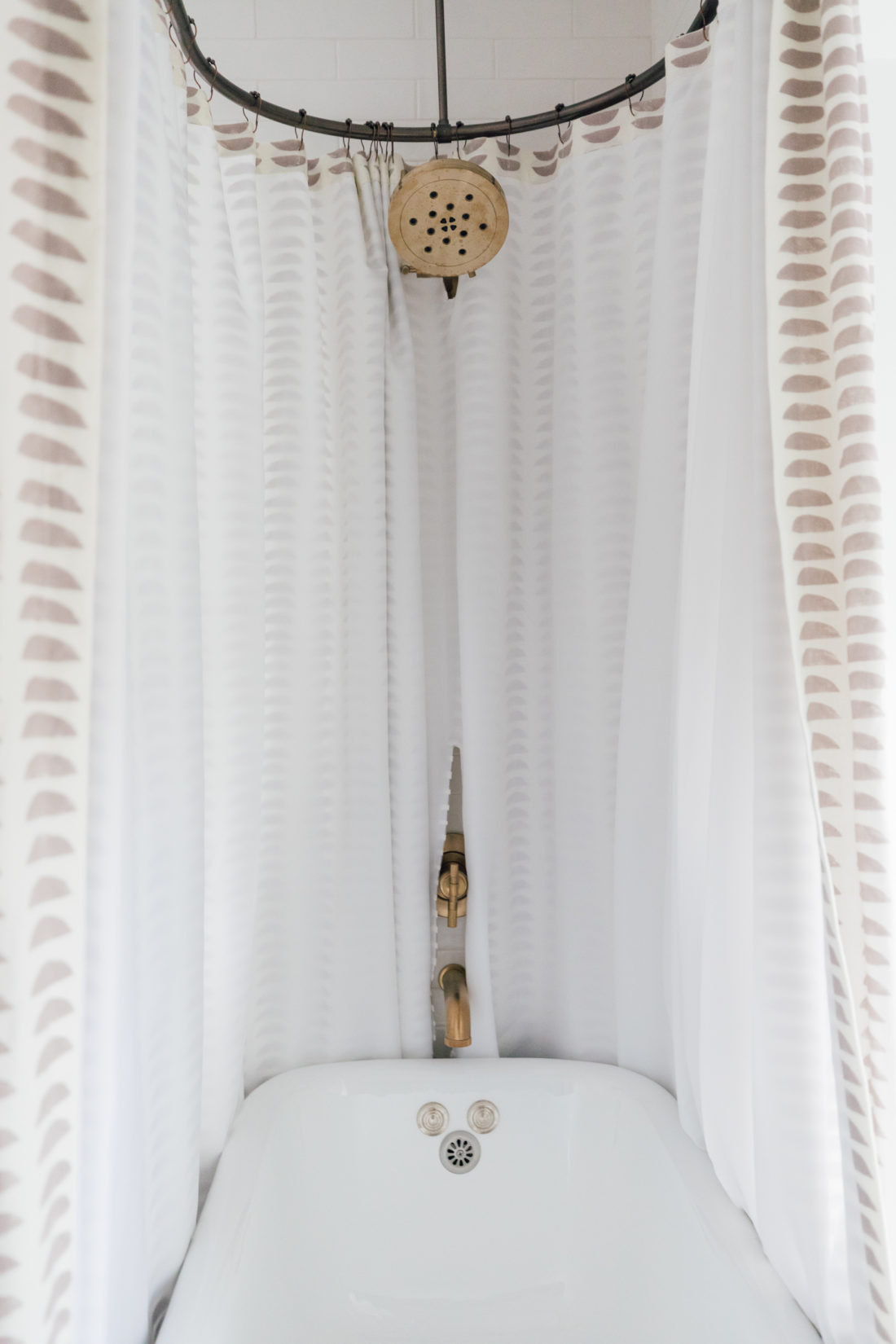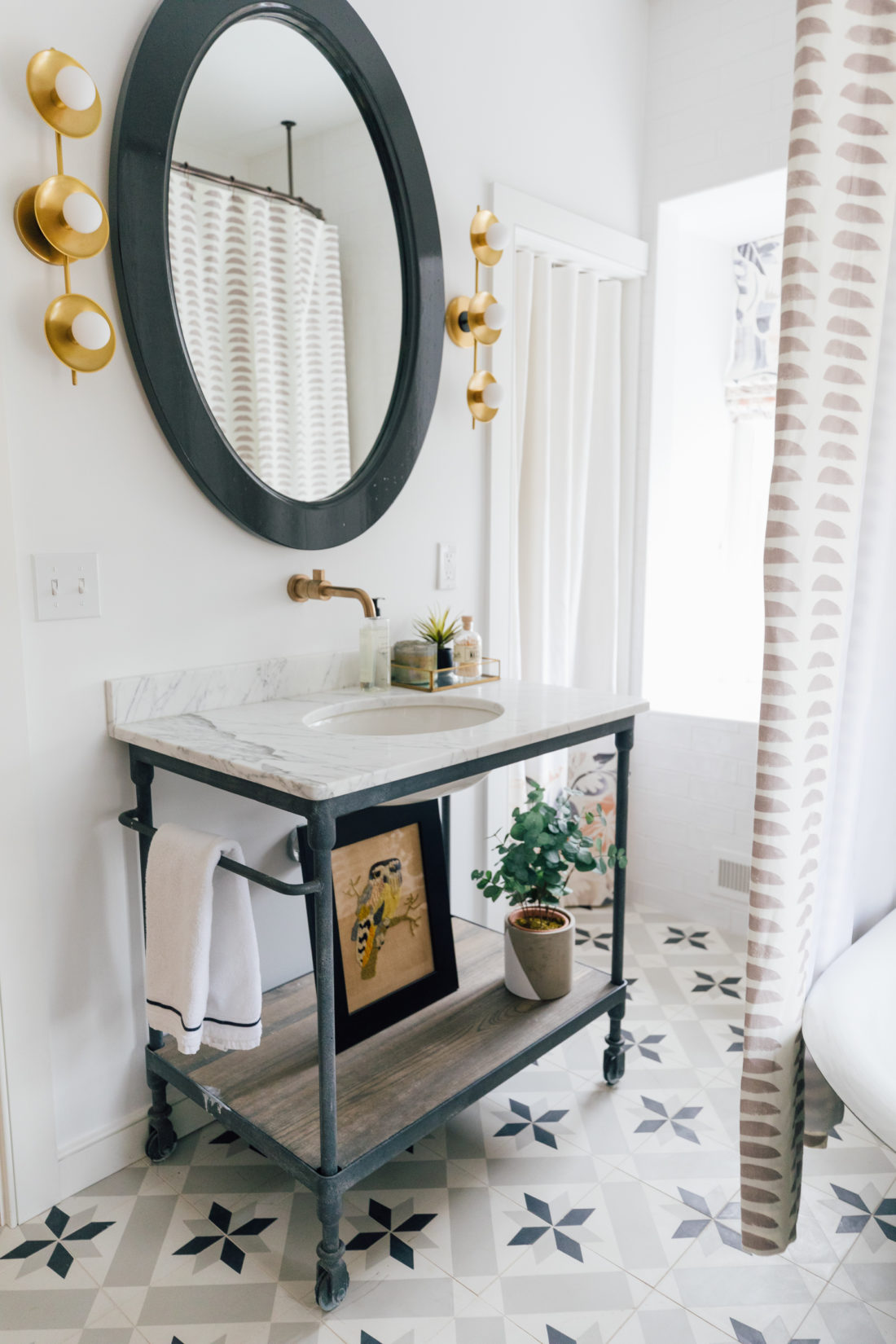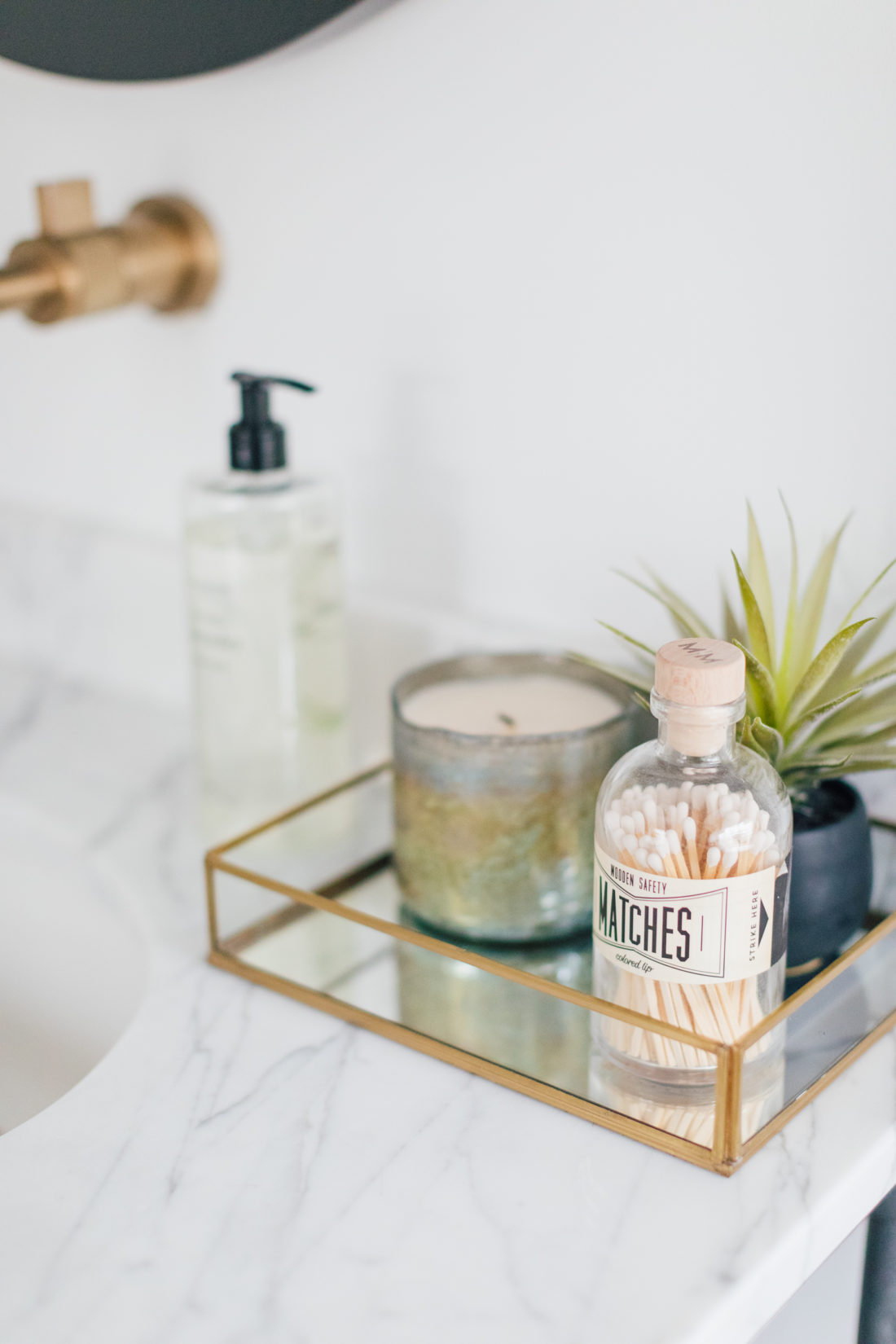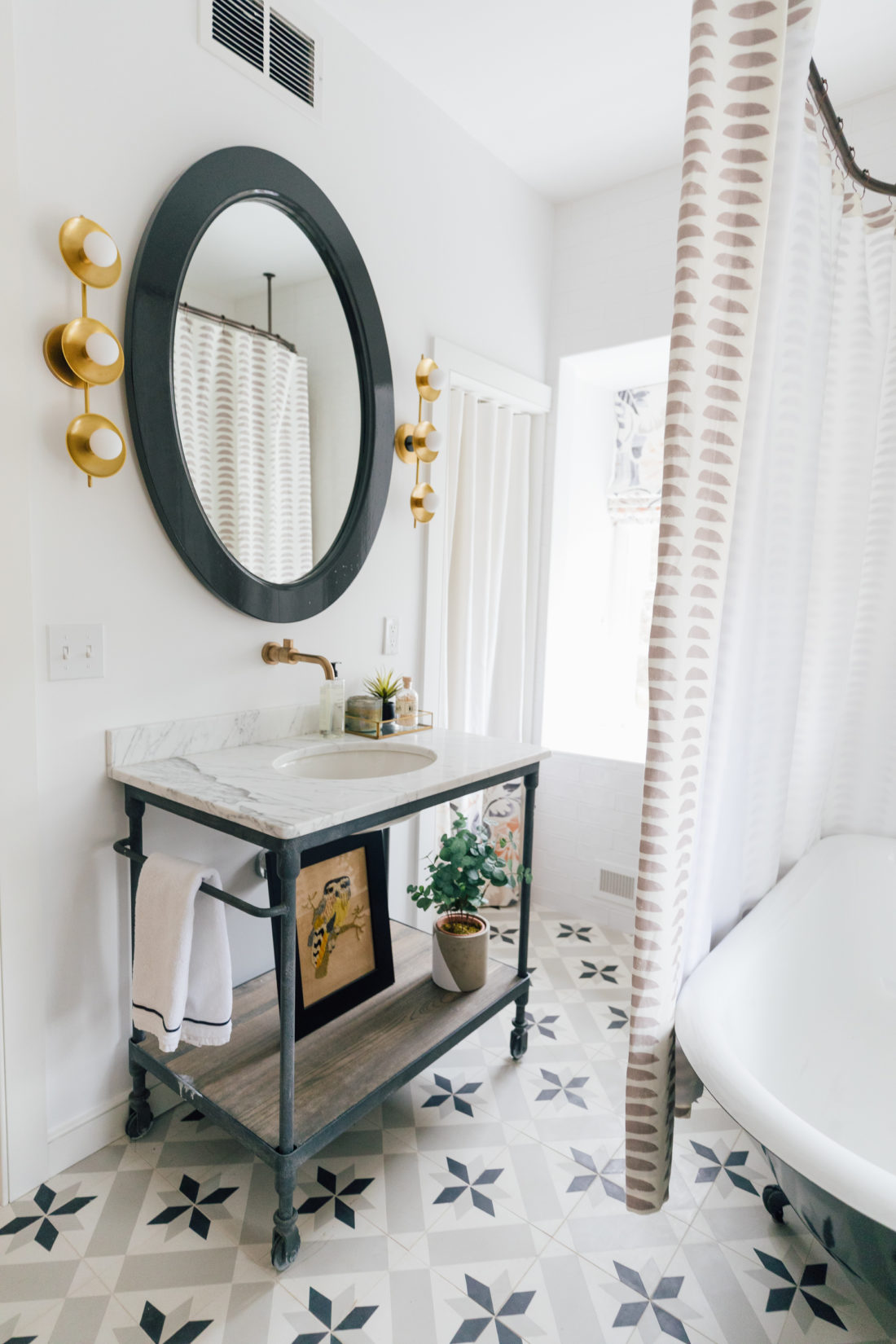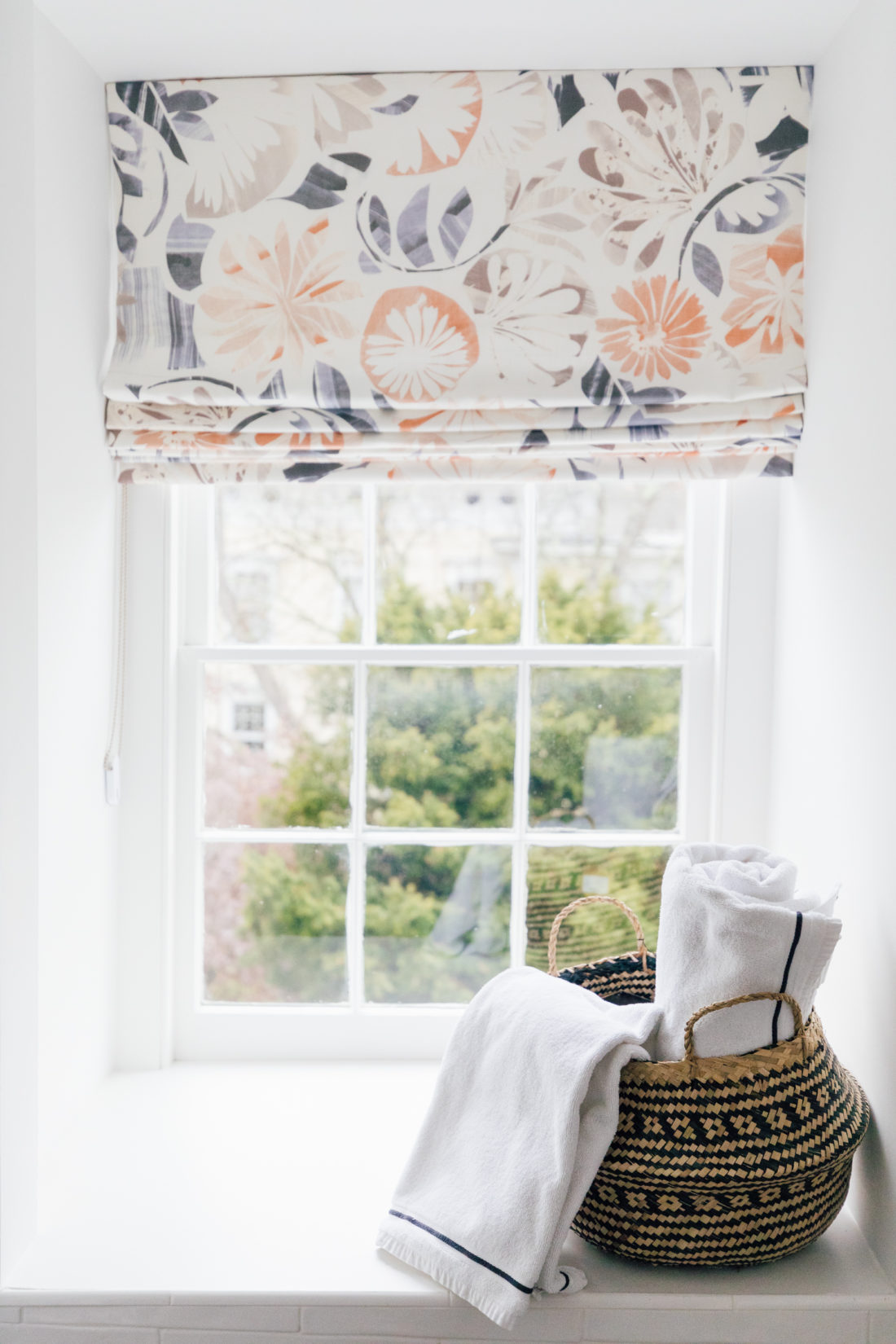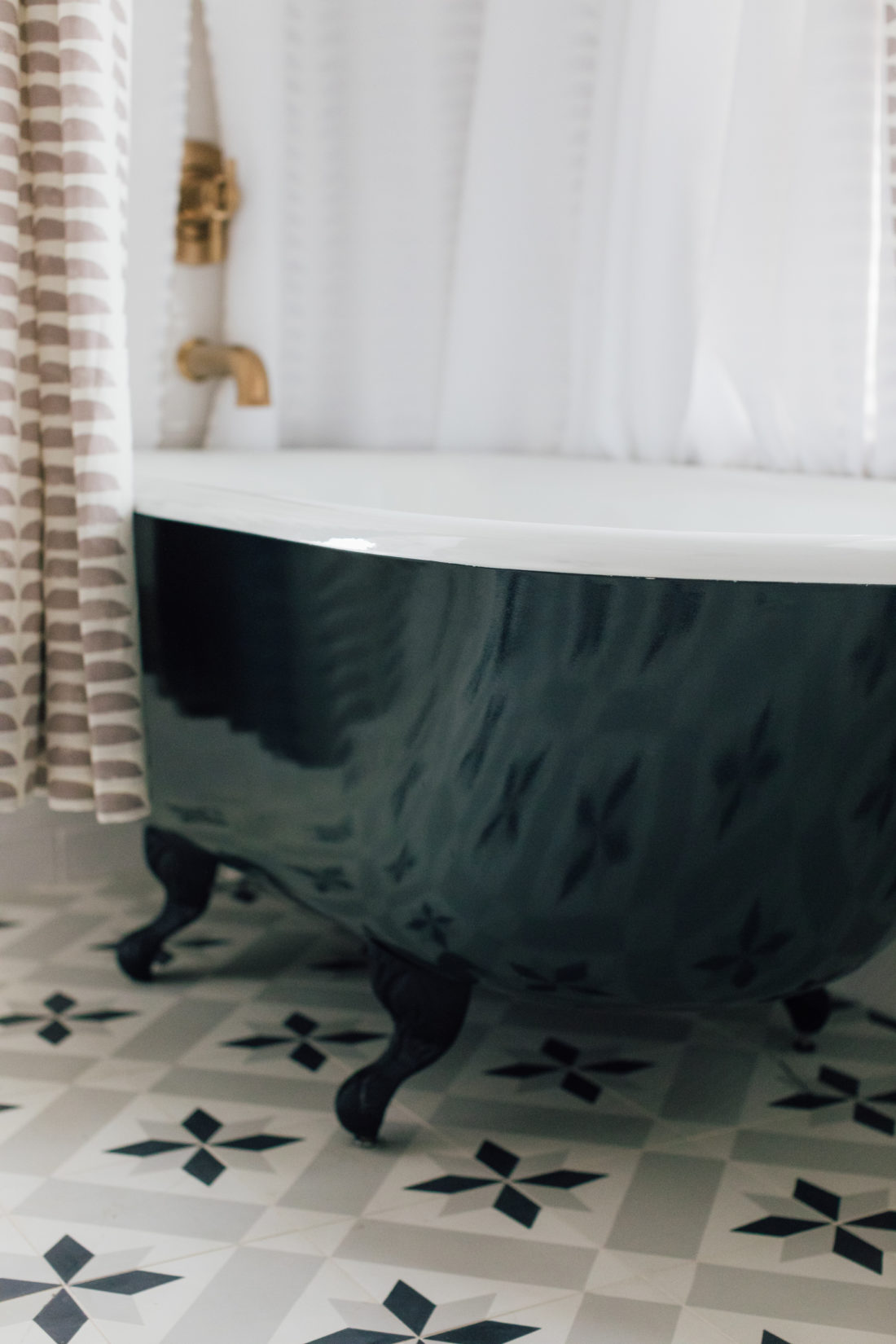 Guest Bathroom Design Credits:
Shop the bedroom…

Shop the bathroom…

Photographs by Julia Dags