The following content may contain affiliate links. When you click and shop the links, we receive a commission.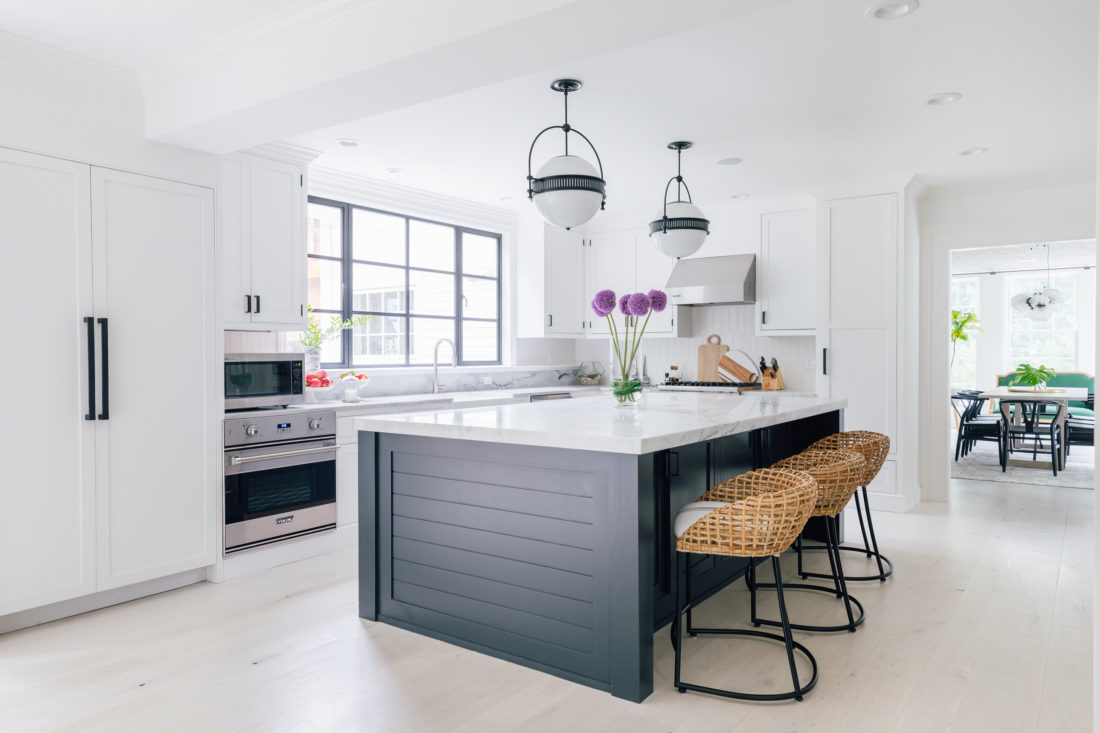 *Many thanks to Polycor for gifting us this gorgeous White Cherokee marble for our kitchen, and to Rings End for providing the paint and hardware. As always, the thoughts and opinions expressed below are entirely my own.
I know you guys have been waiting for the kitchen reveal, and thank you for waiting so patiently! Our dining room has taken the longest to complete, and since you can see into our dining room from the kitchen, we had to wait to shoot it.  Boring logistics aside, I'm so excited to share this room with you today! We did a full kitchen renovation, which I know is a hotly searched topic these days.  Opening up the older kitchen of this historic home, but keeping the charm and character, was a huge design challenge– and one that I'm very happy to show you our solution to today!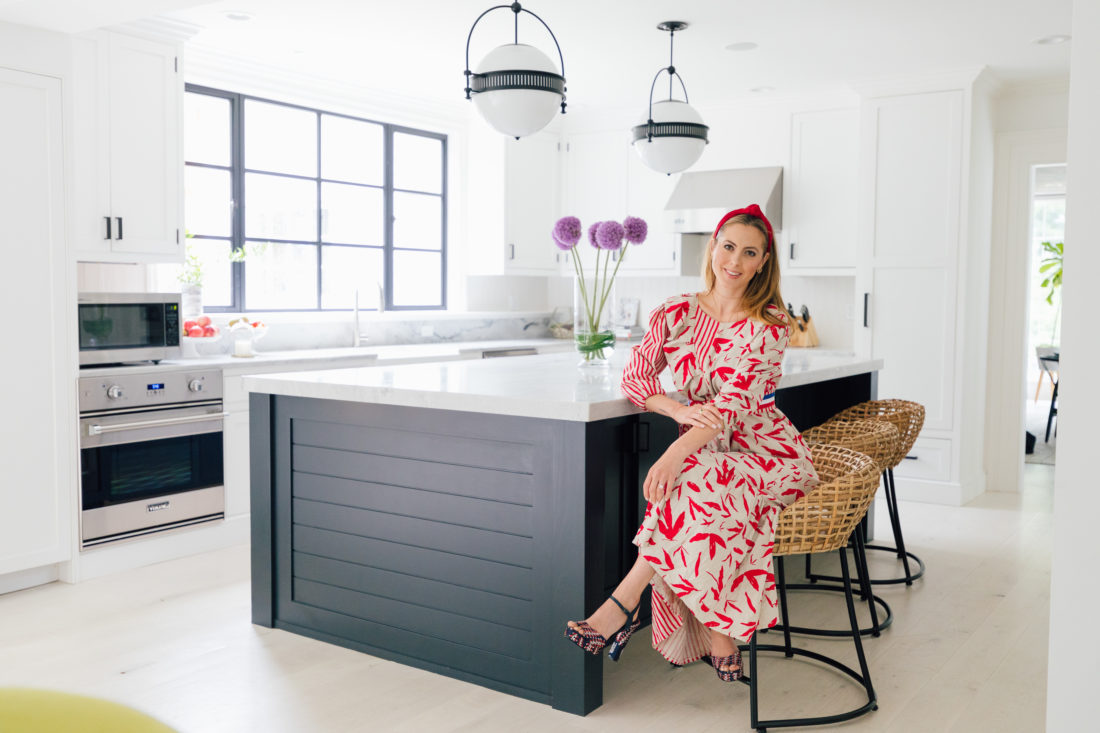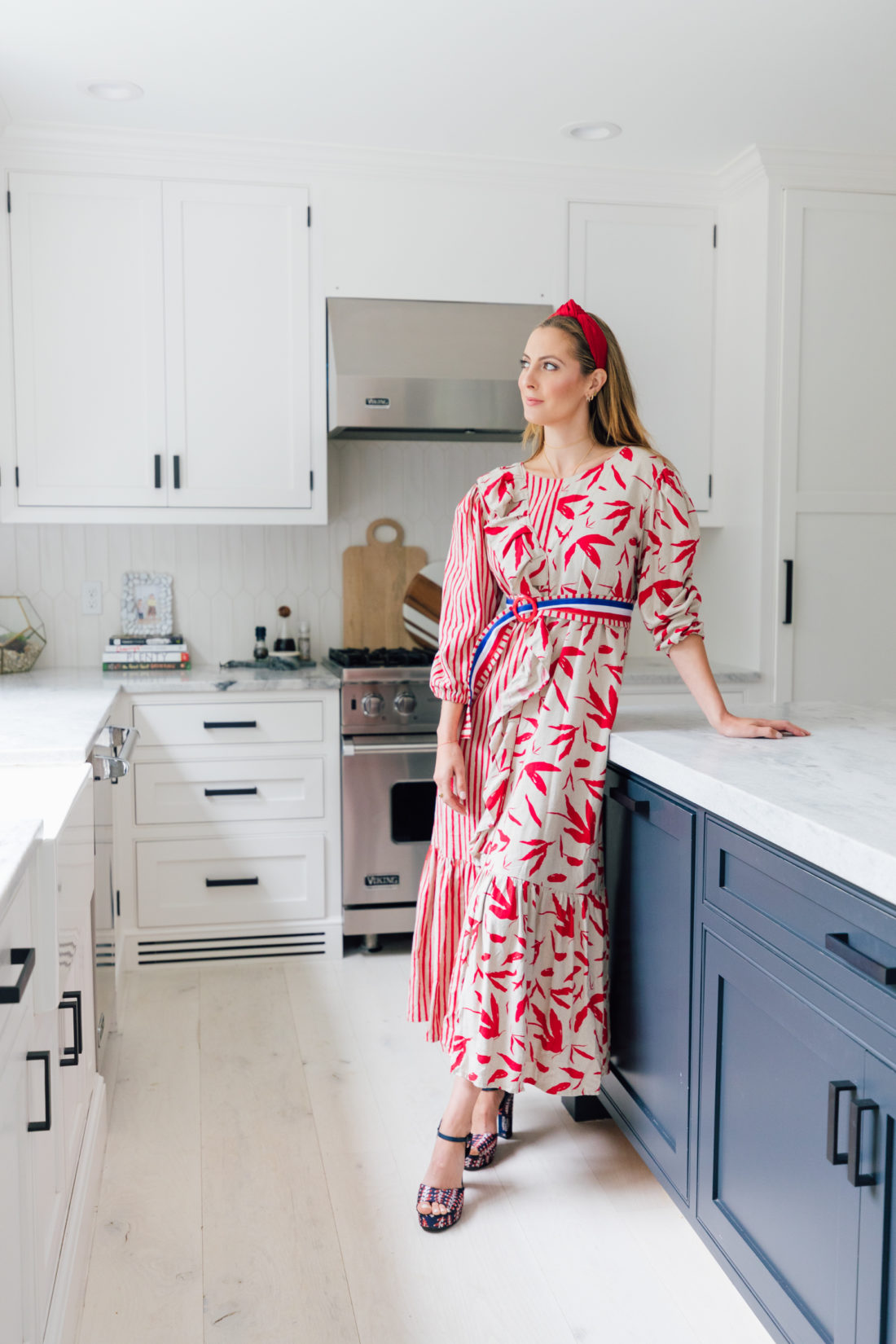 First of all, apologies for not having a "Before" photo of this room.  We had to knock down a bunch of walls because this entire space was pretty closed off, and I haven't been able to track down a pic of what it looked like before the renovation. If I find one I will share it for sure, though! Knocking down the wall and other room between the kitchen and our living room was the first huge renovation snafu we ran into.  You never quite know what you're going to get when you knock down the walls of a nearly 200-year-old home, and this time the surprises were not good.  We had both plumbing AND electrical running through the wall, and the wall also turned out to be weight-bearing.  A couple of weeks of delay on our Reno, and significant costs later, we were able to get an engineer to take a look at the space and a team to come in to install a huge steel beam across the open space of the room.  I think it blends so well into the room that I would never notice it, but our open-plan kitchen was almost a no-go right at the start!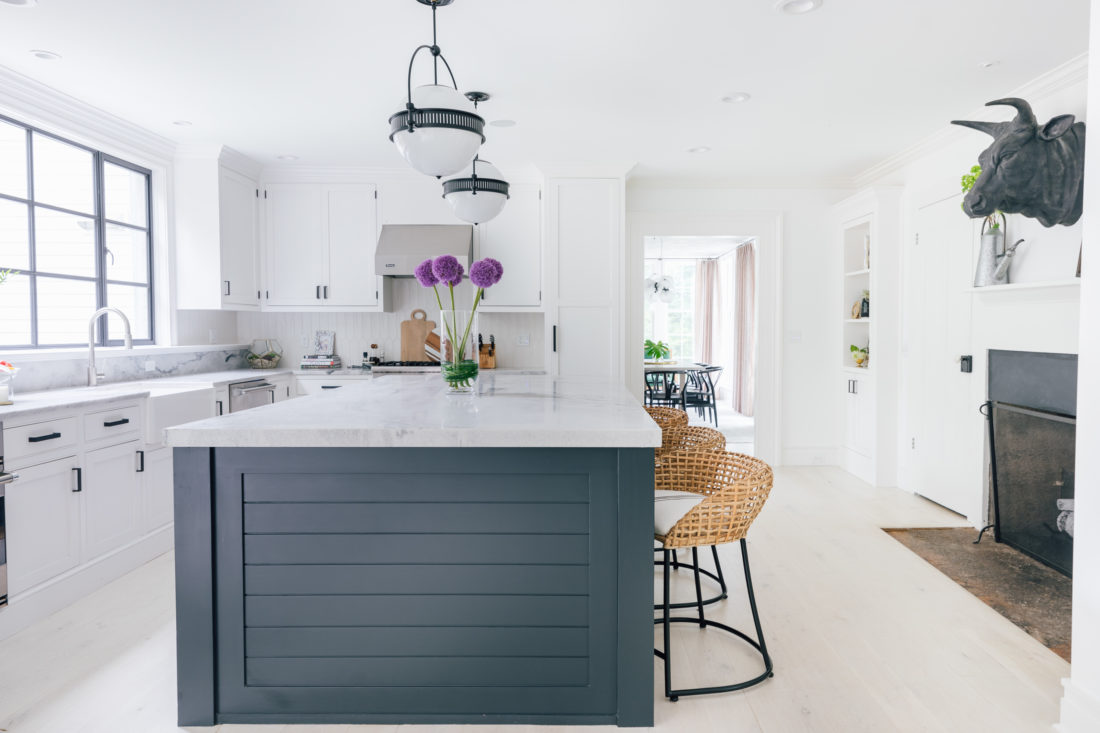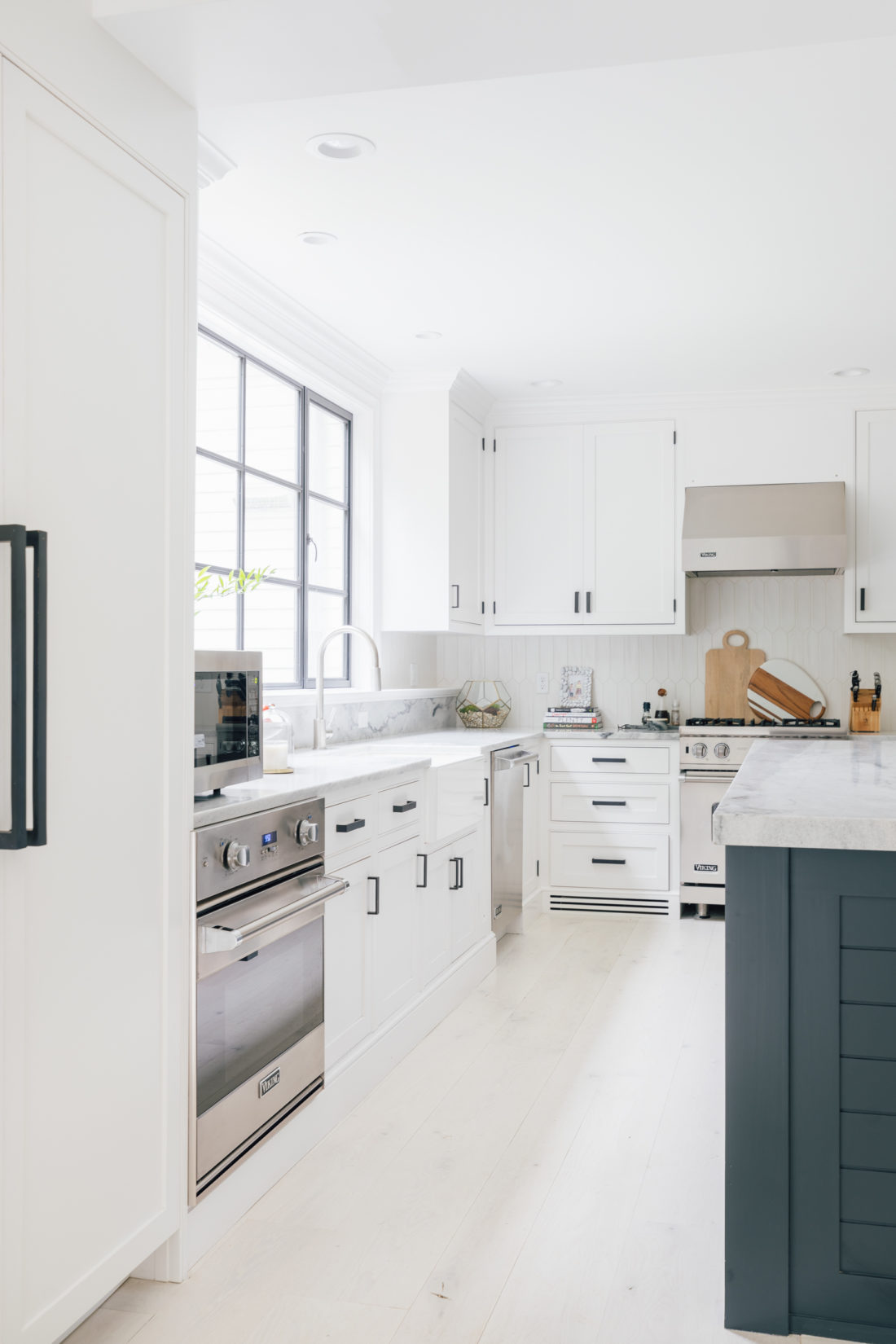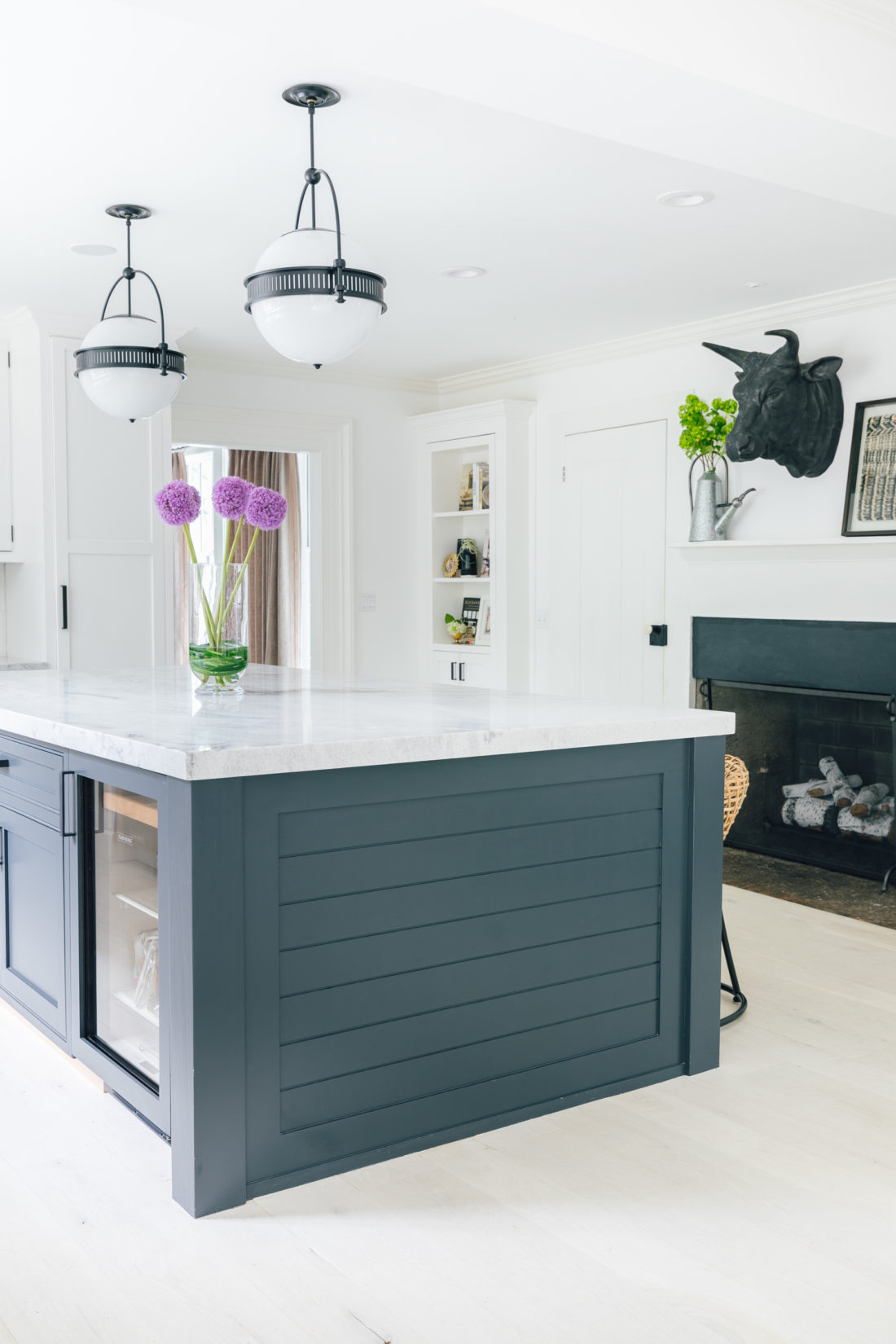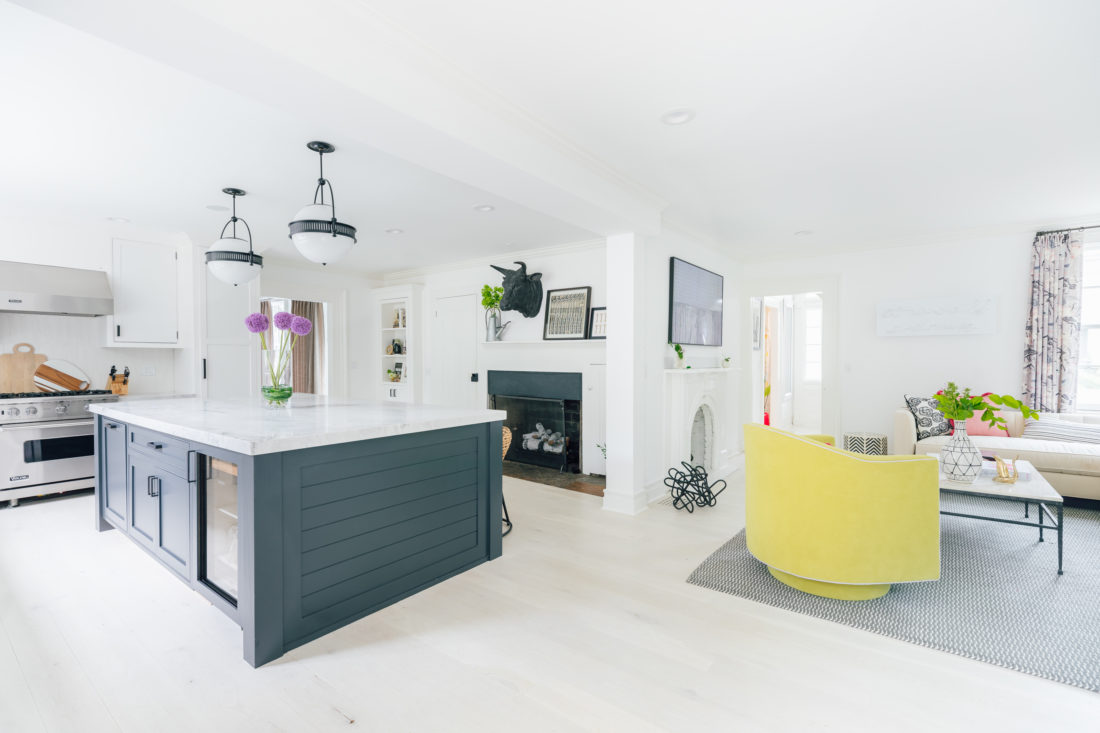 For the rest of the room, we were going for a huge island kind of vibe, with marble countertops, and a modern-yet-warm feeling for the rest of the space.  Because of the blog, and the many shoots that happen right here in this kitchen, I needed a space that was adaptable to any decor, holiday, or shoot theme…but that also had a strong style point of view on any given day.  I absolutely LOVE how simple yet chic this kitchen turned out.  It is truly the kitchen of my dreams, and I feel that the dark island and the white cabinets really reflect my personality. And by far my favorite part of this kitchen is the insanely gorgeous White Cherokee Polycor marble!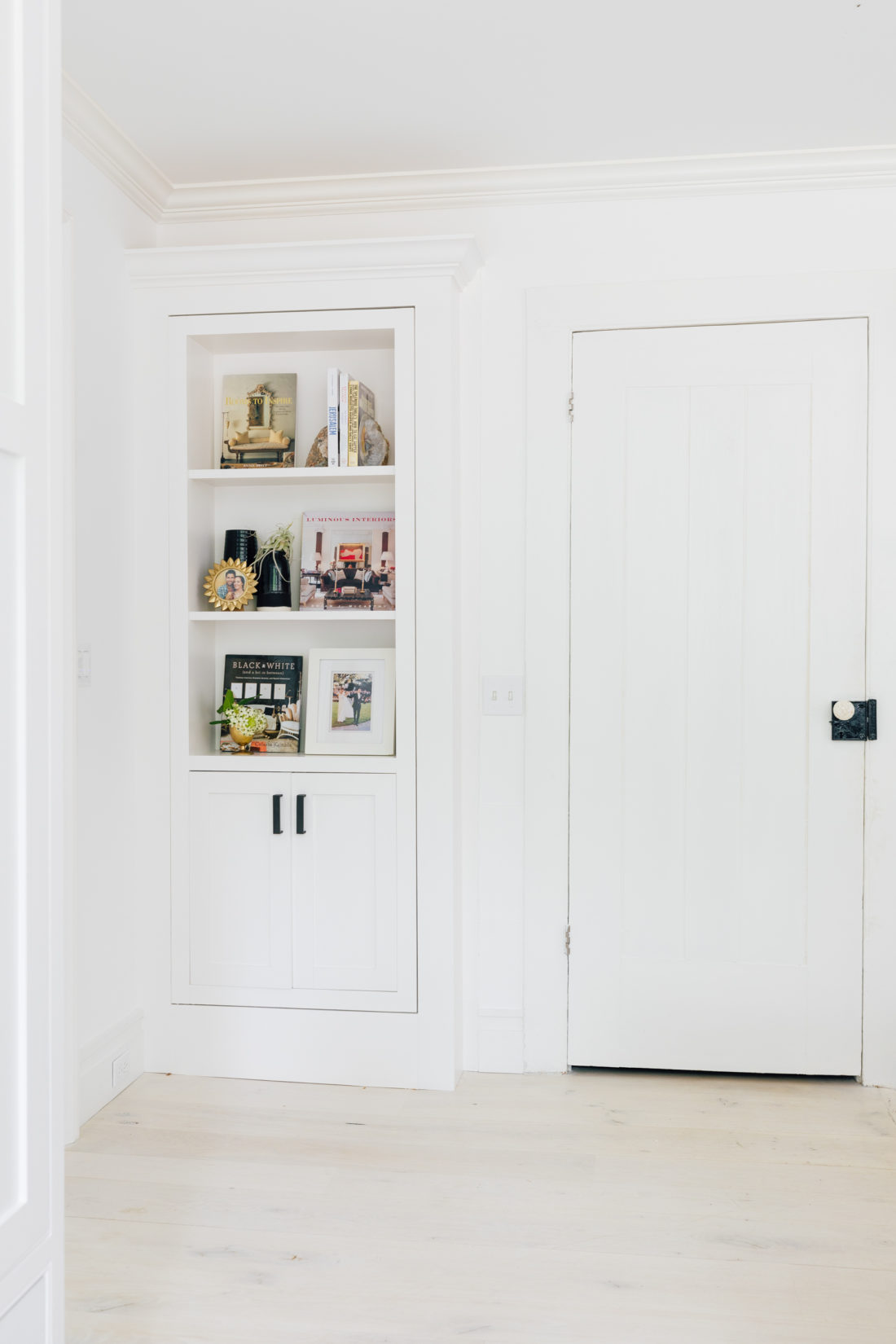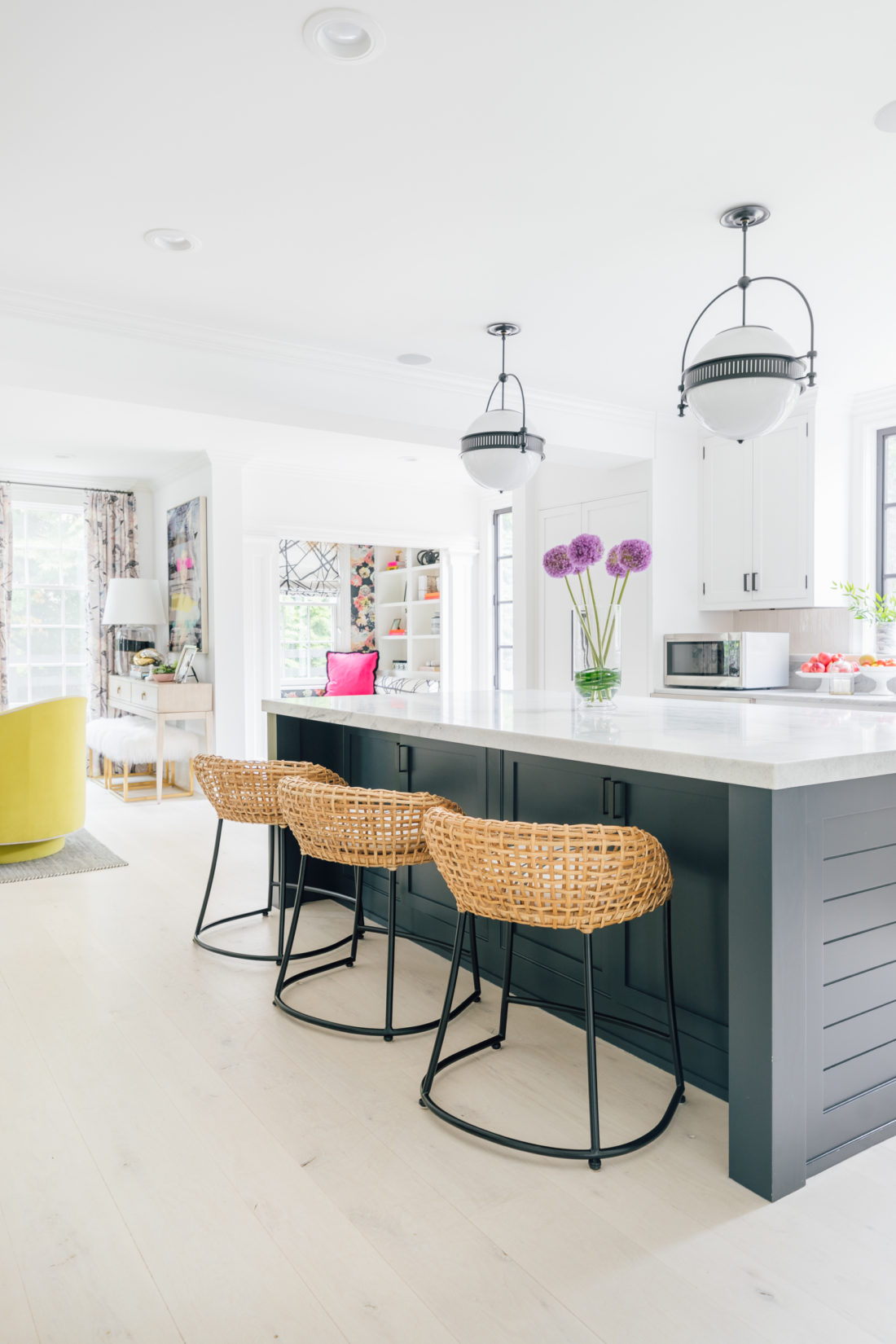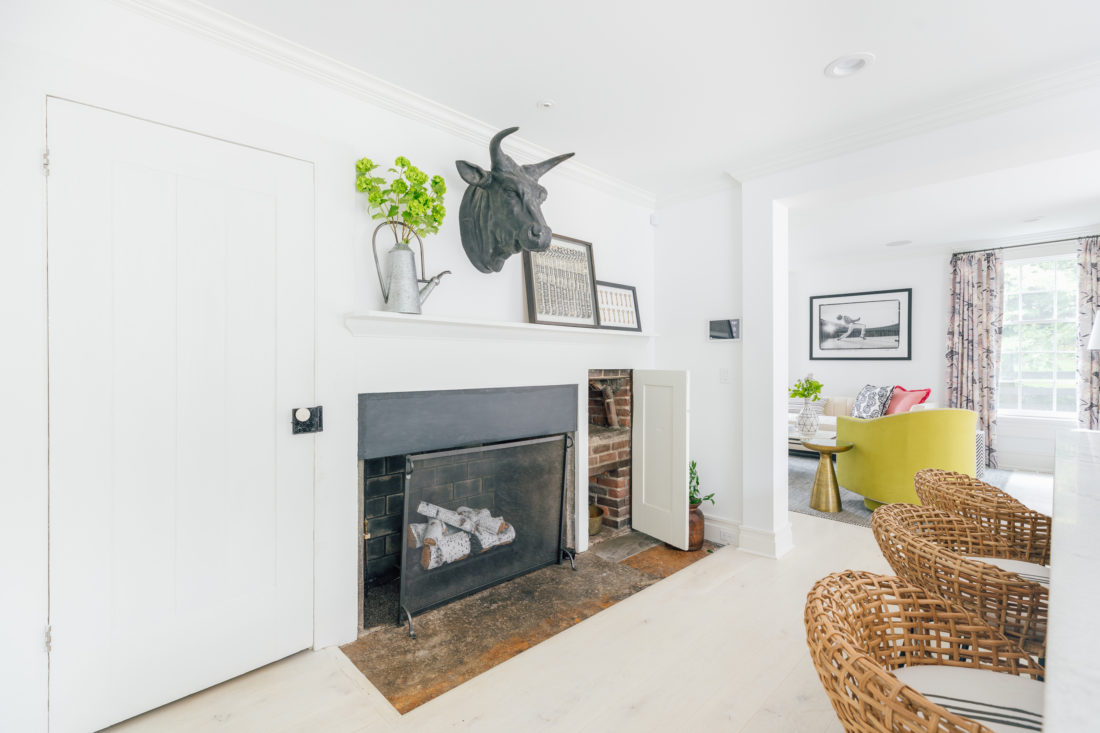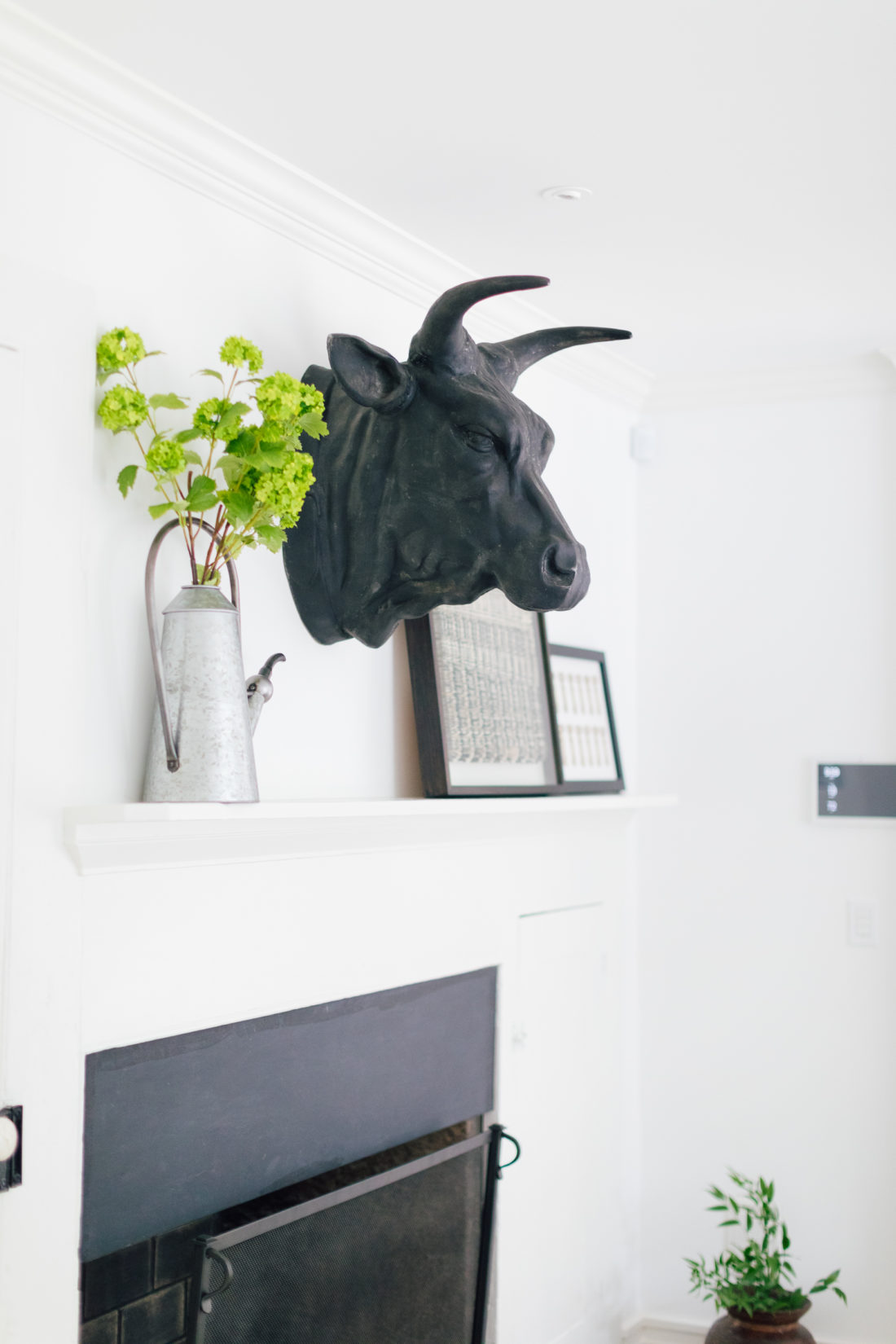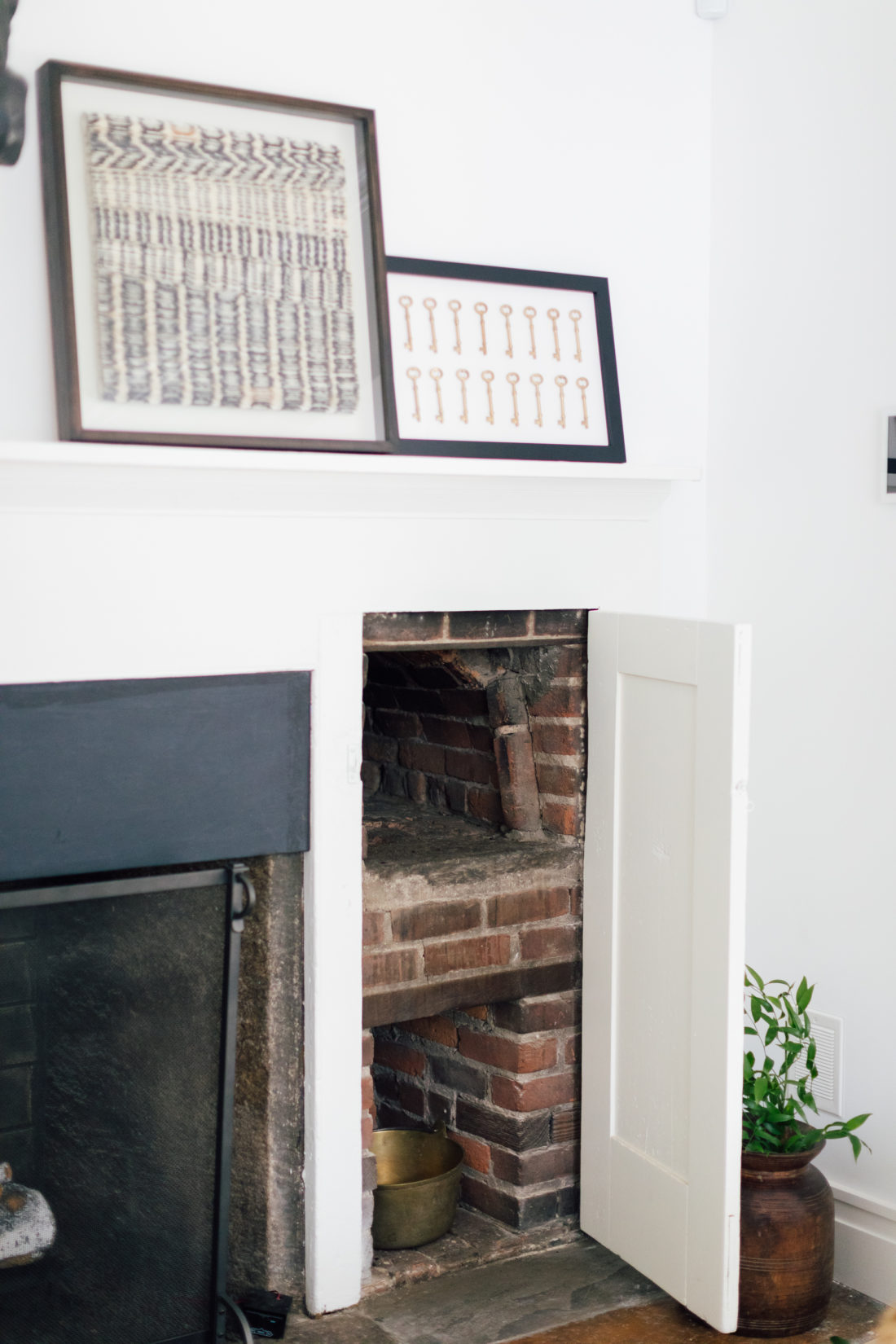 I was lucky enough to visit the actual Polycor quarry where this marble was sourced, and learning all about the history of this marble in our country– as well as the process the stone goes through before it gets delivered to the buyer– was such a cool experience. In my opinion, the thick White Cherokee countertops really make this entire kitchen come together– and they're the perfect backdrop for whatever I'm shooting against it. Another little detail I love in here are the cabinet fronts on our fridge and freezer! I love how it makes those appliances blend in to the rest of the room and transition so beautifully in to the living spaces.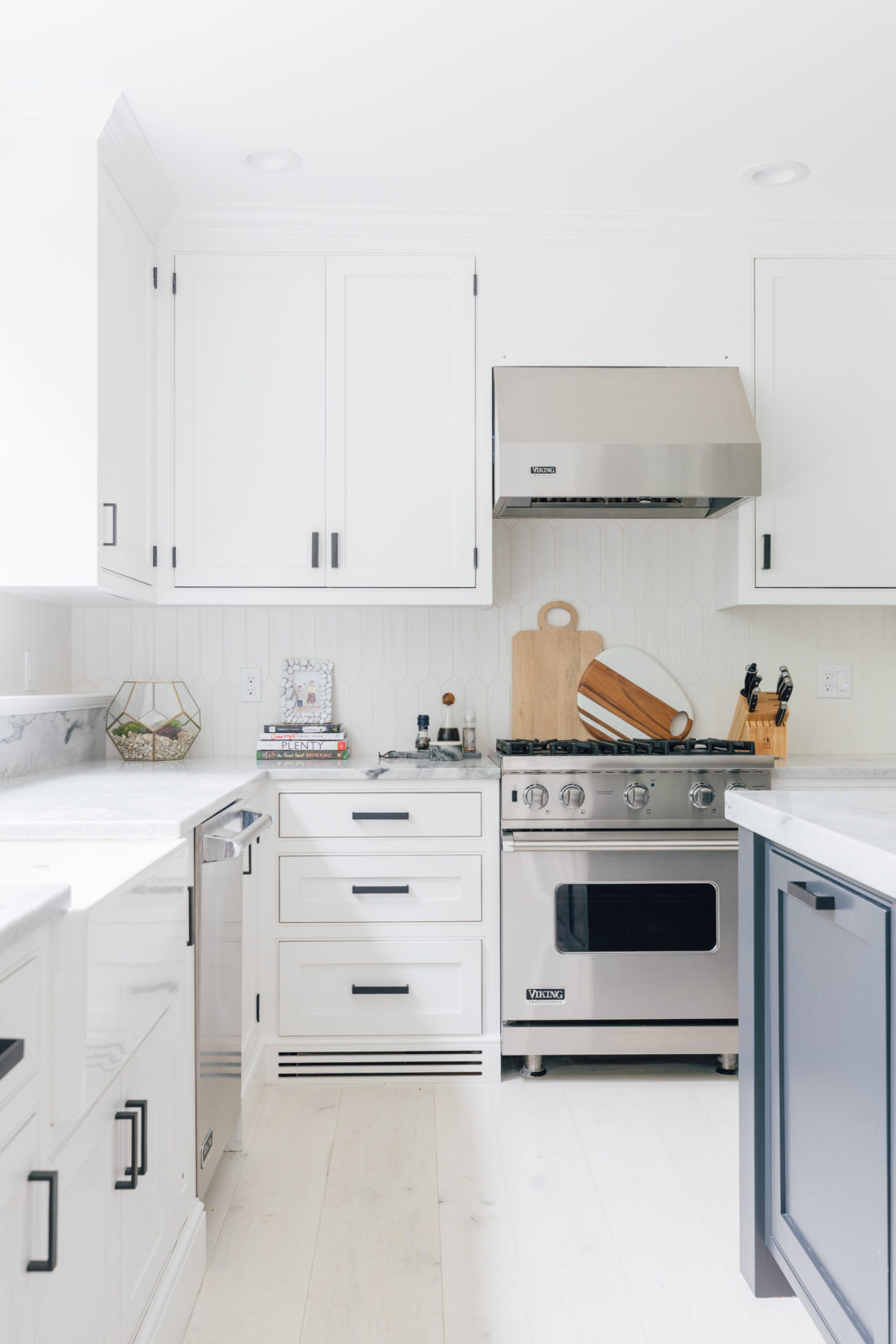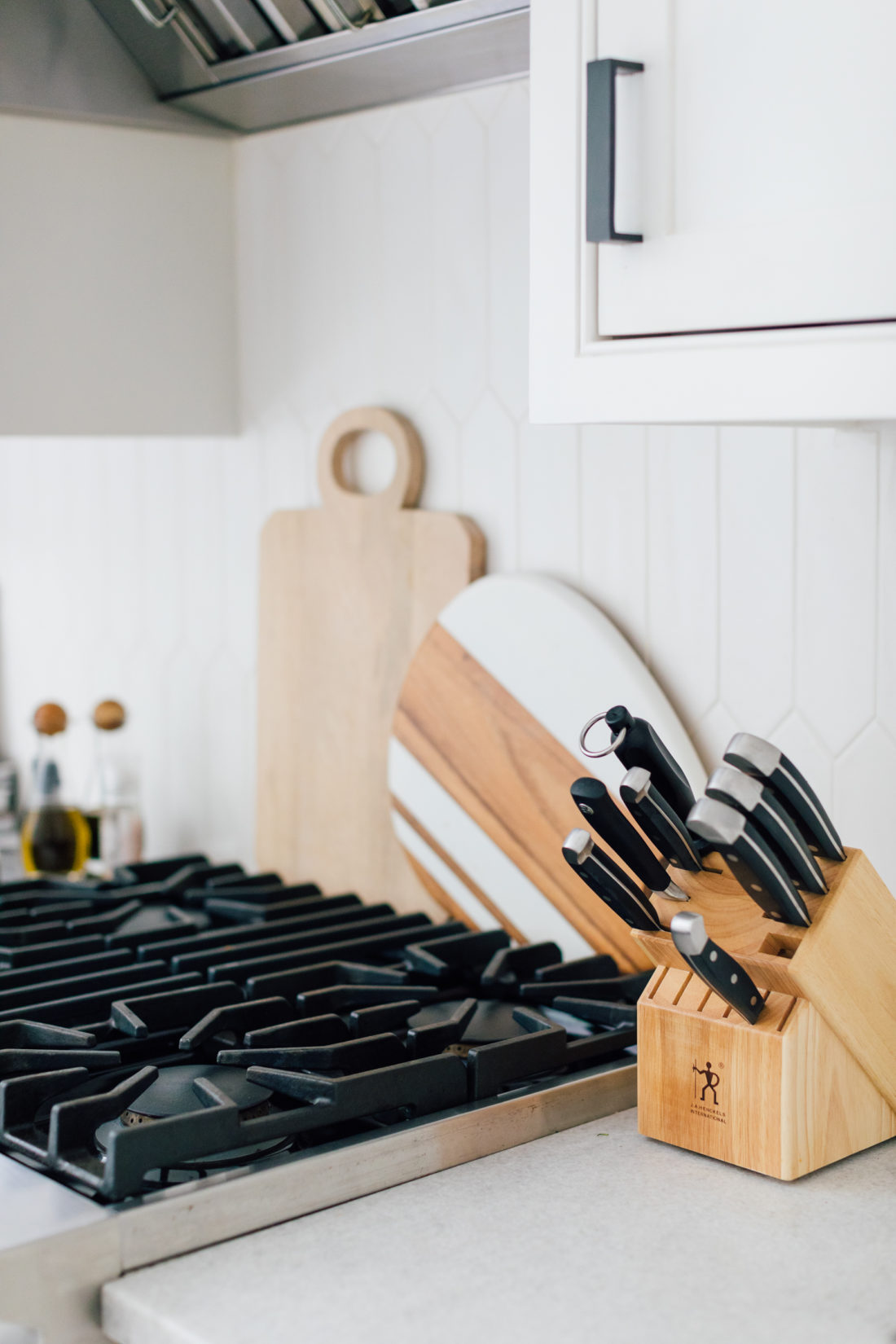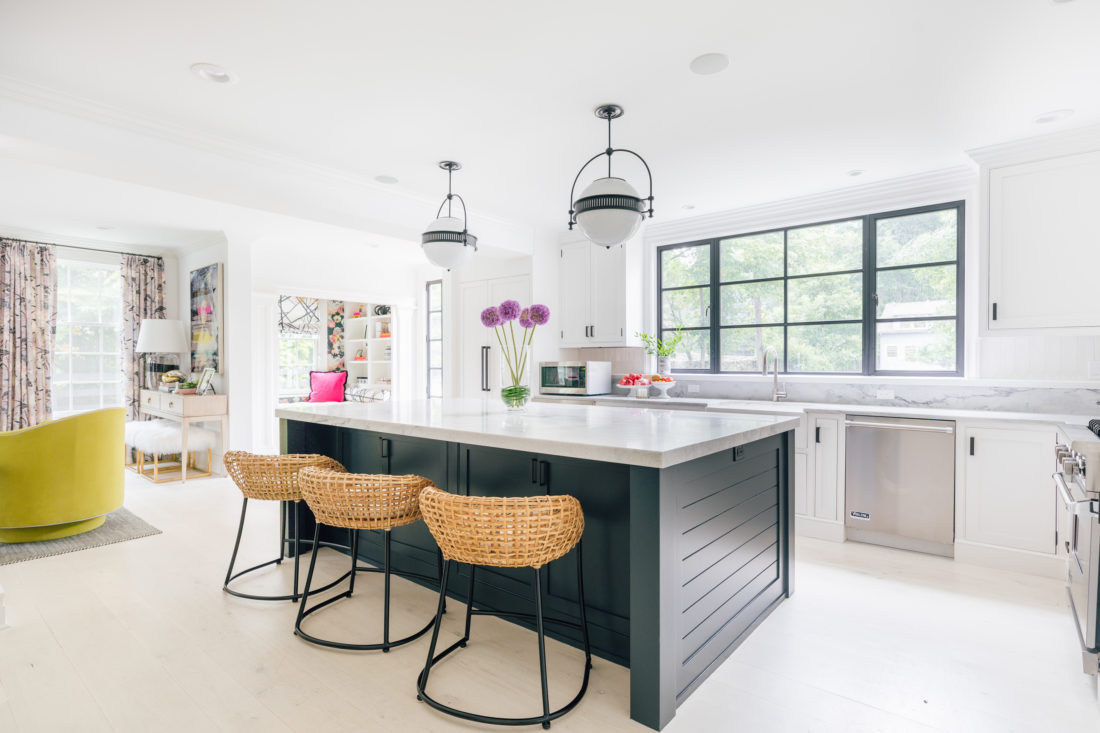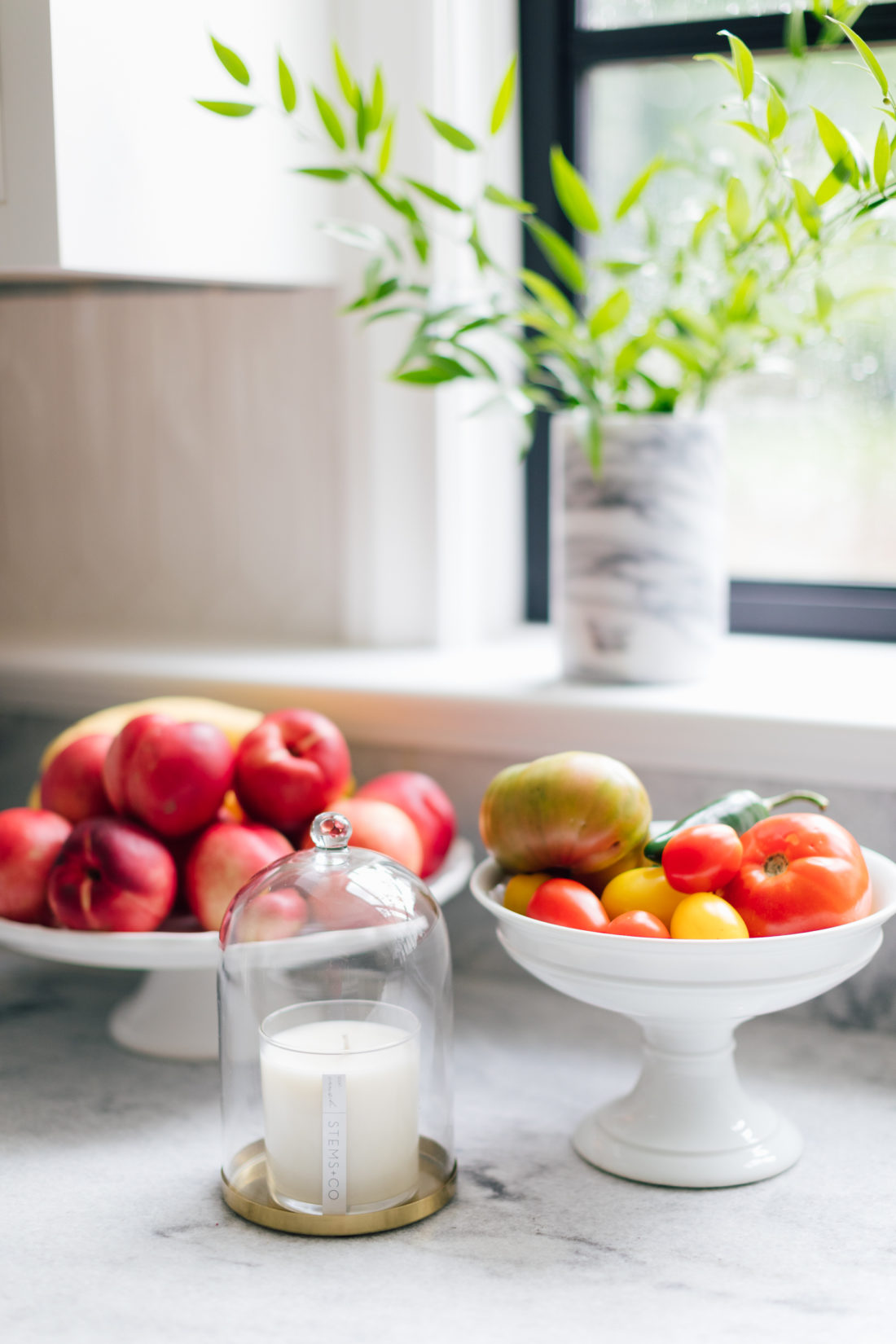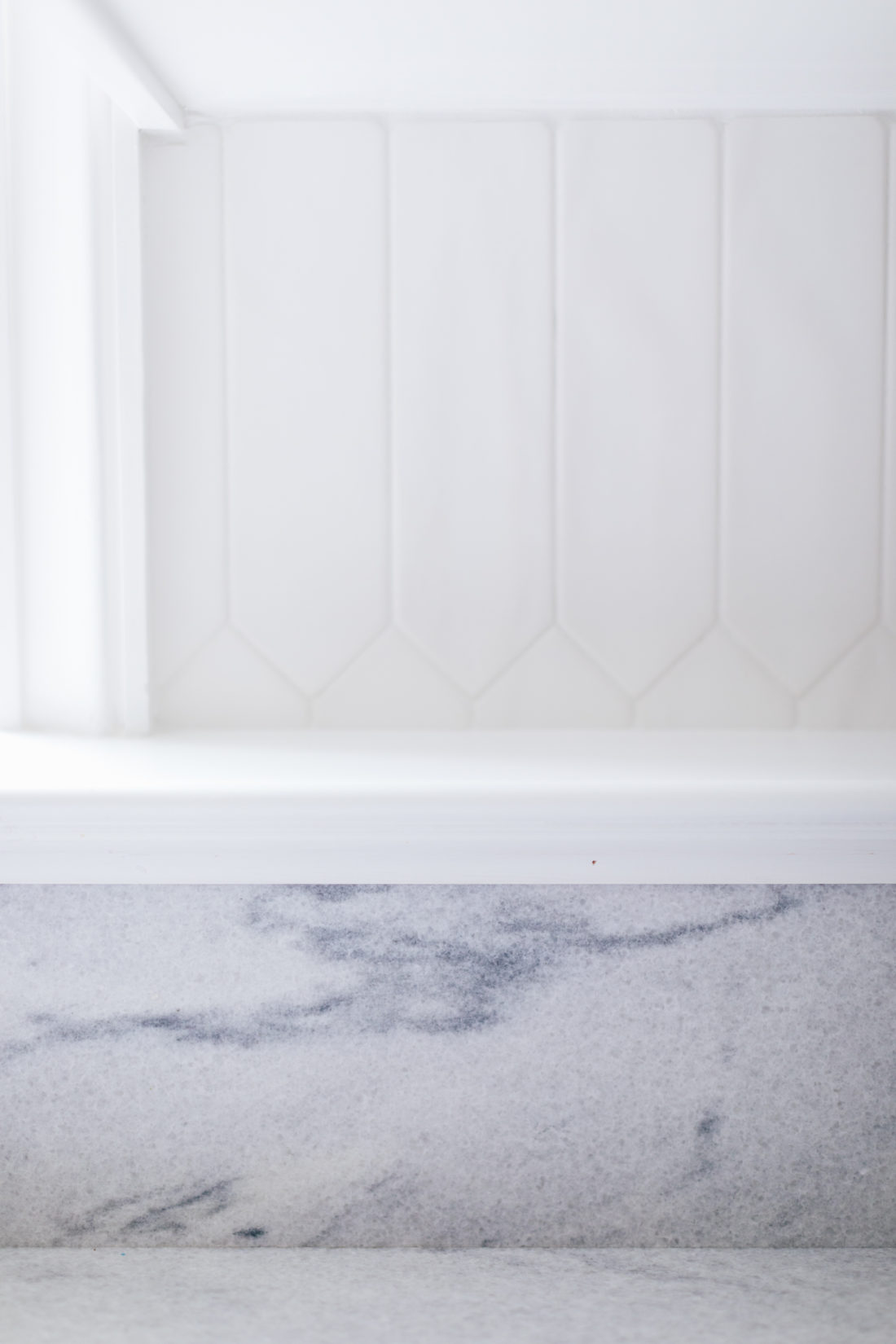 In terms of preserving the history of the space, I just love how charming the original oven is in our kitchen! It's right next to the fireplace, which we converted to gas so that we could turn it on easily with the click of a button. I can't help but think and wonder about the many conversations that have been had gathered in this space over the many, many years.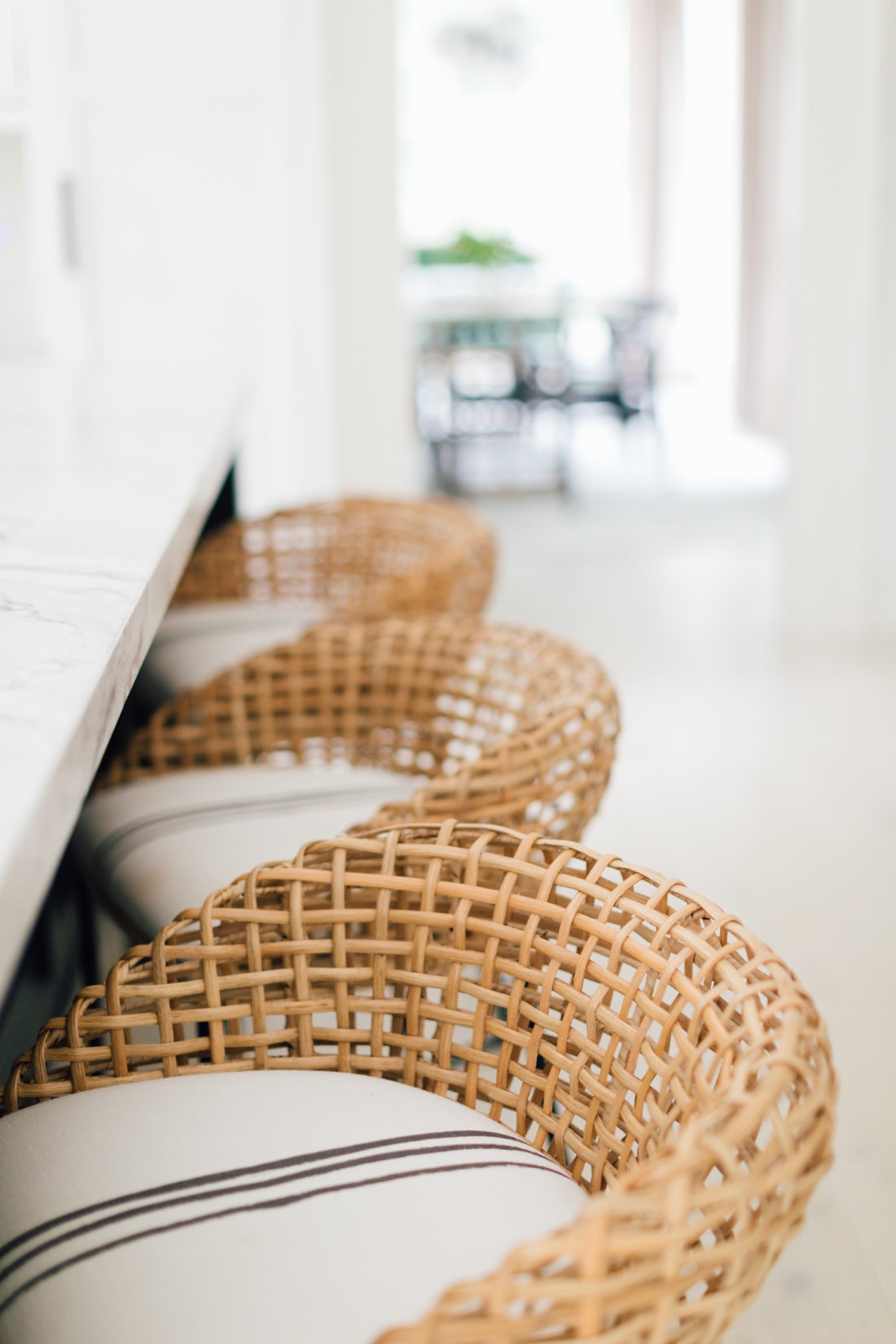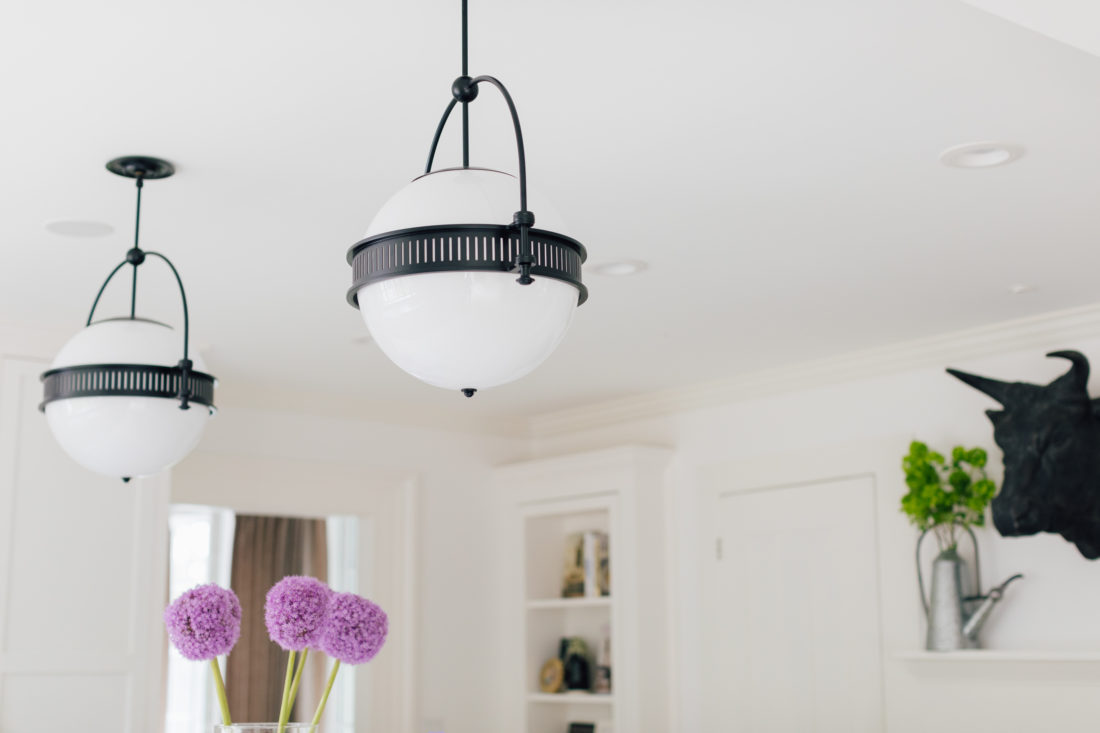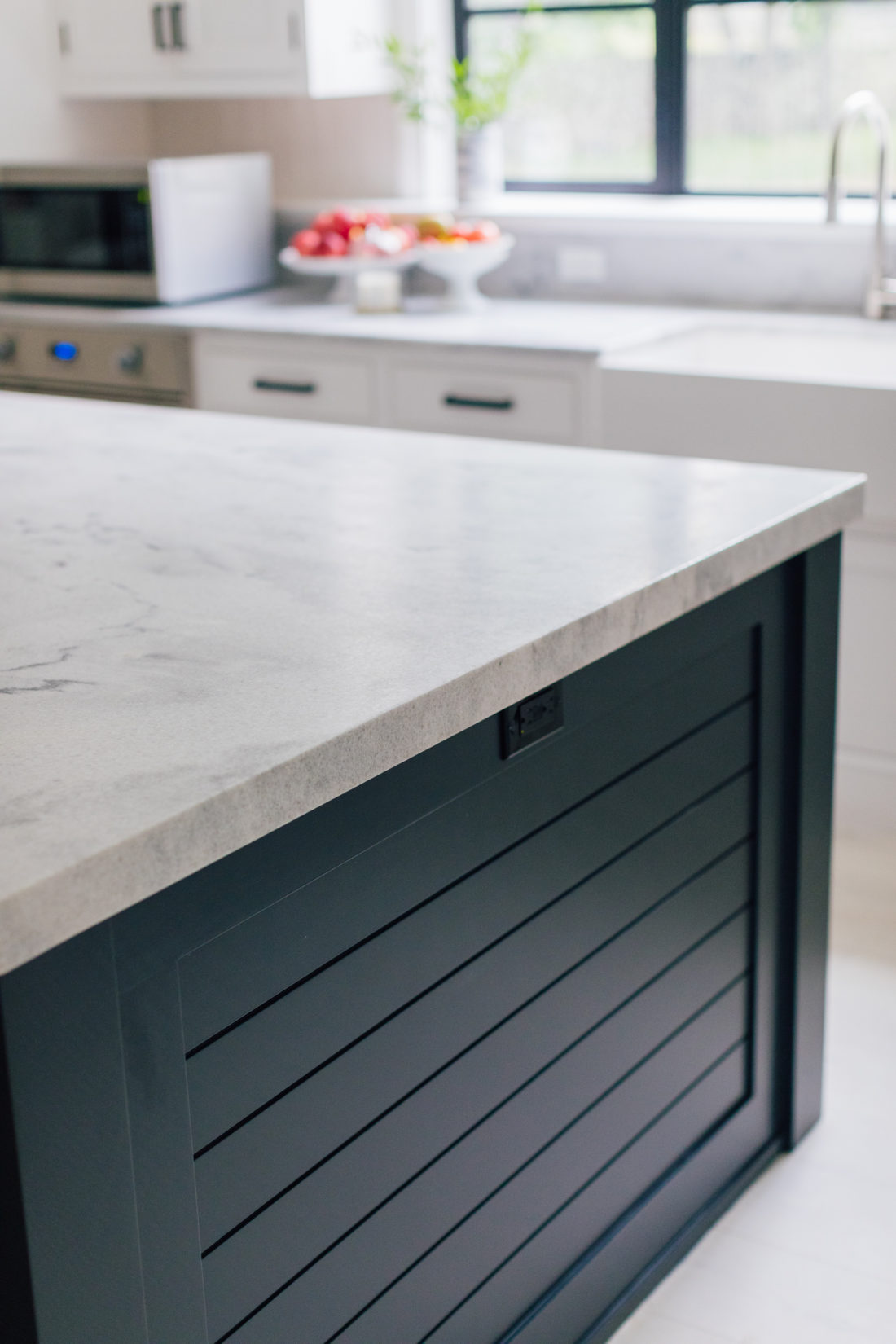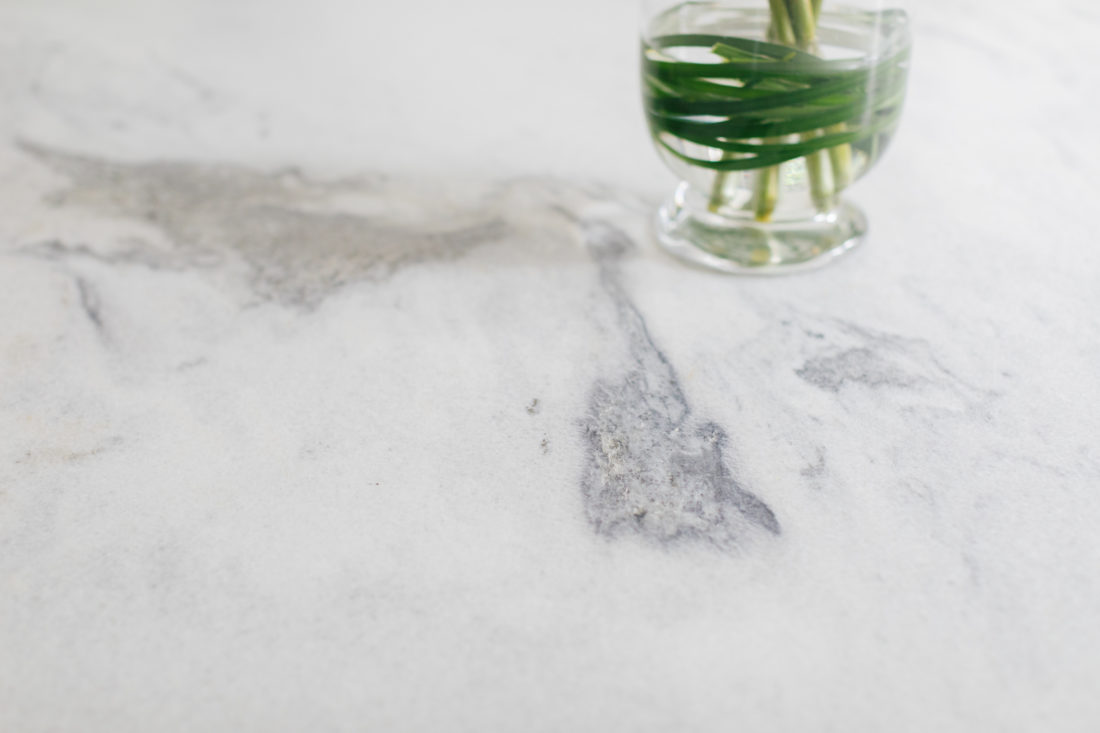 Check out the video I made with Prudence below to learn more about the design process!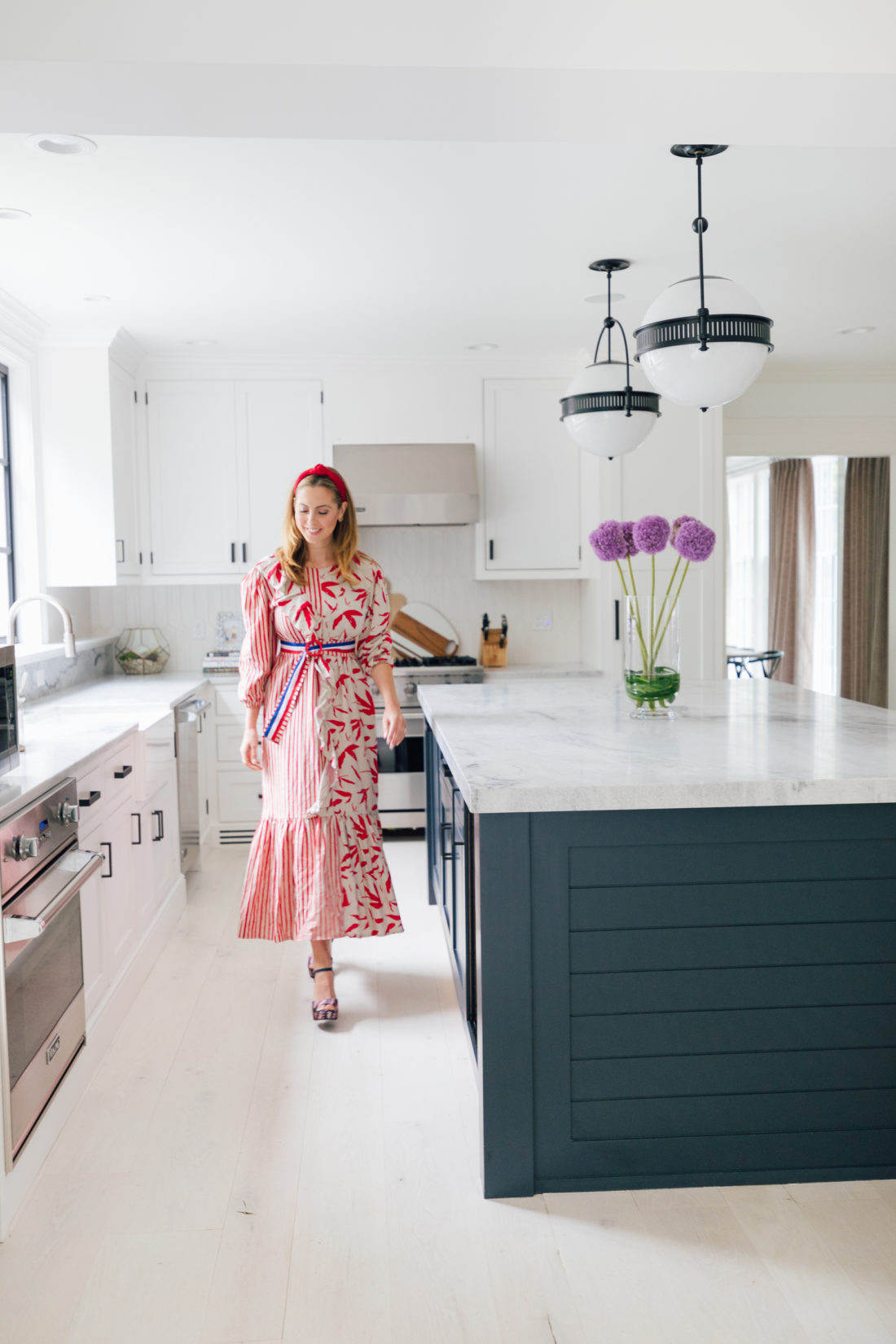 Design Credits:
---