The following content may contain affiliate links. When you click and shop the links, we receive a commission.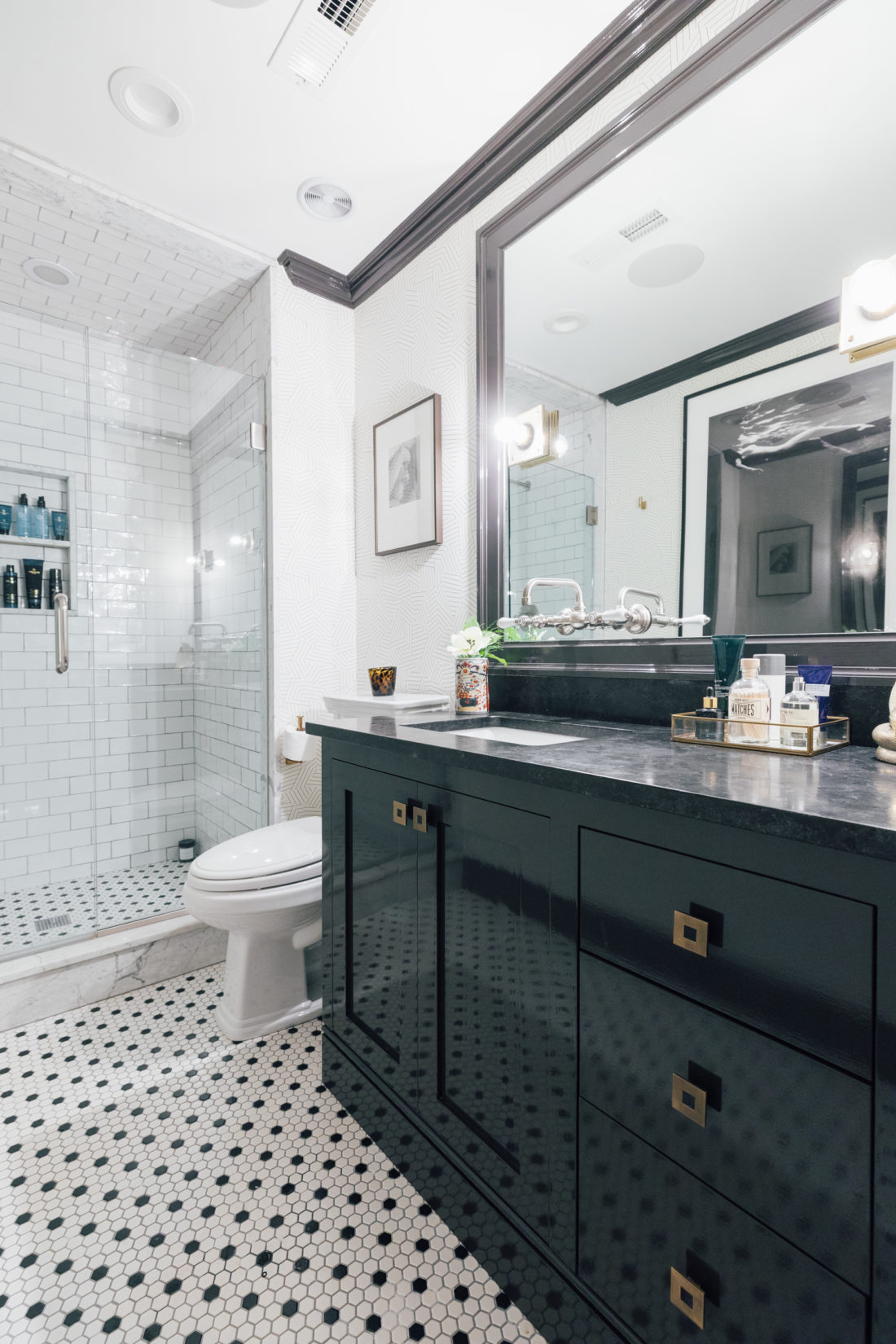 *Many thanks to Polycor for providing this gorgeous Saint Henry black granite countertop and to Rings End for providing the beautiful vanity hardware and paint. As always, the opinions expressed below are entirely my own.
When I revealed my Master Bath a few week ago, I shared that a huge surprise of this historic home when we bought it was the fact that there were two separate Master Bathrooms– one with a bath (mine) and one with a shower (Kyle's). Both are en suite to the bedroom. While we went with an ultra feminine design for my bath, I am equally in love with the really playful, masculine design story of Kyle's bathroom. I'm excited to share it with you today!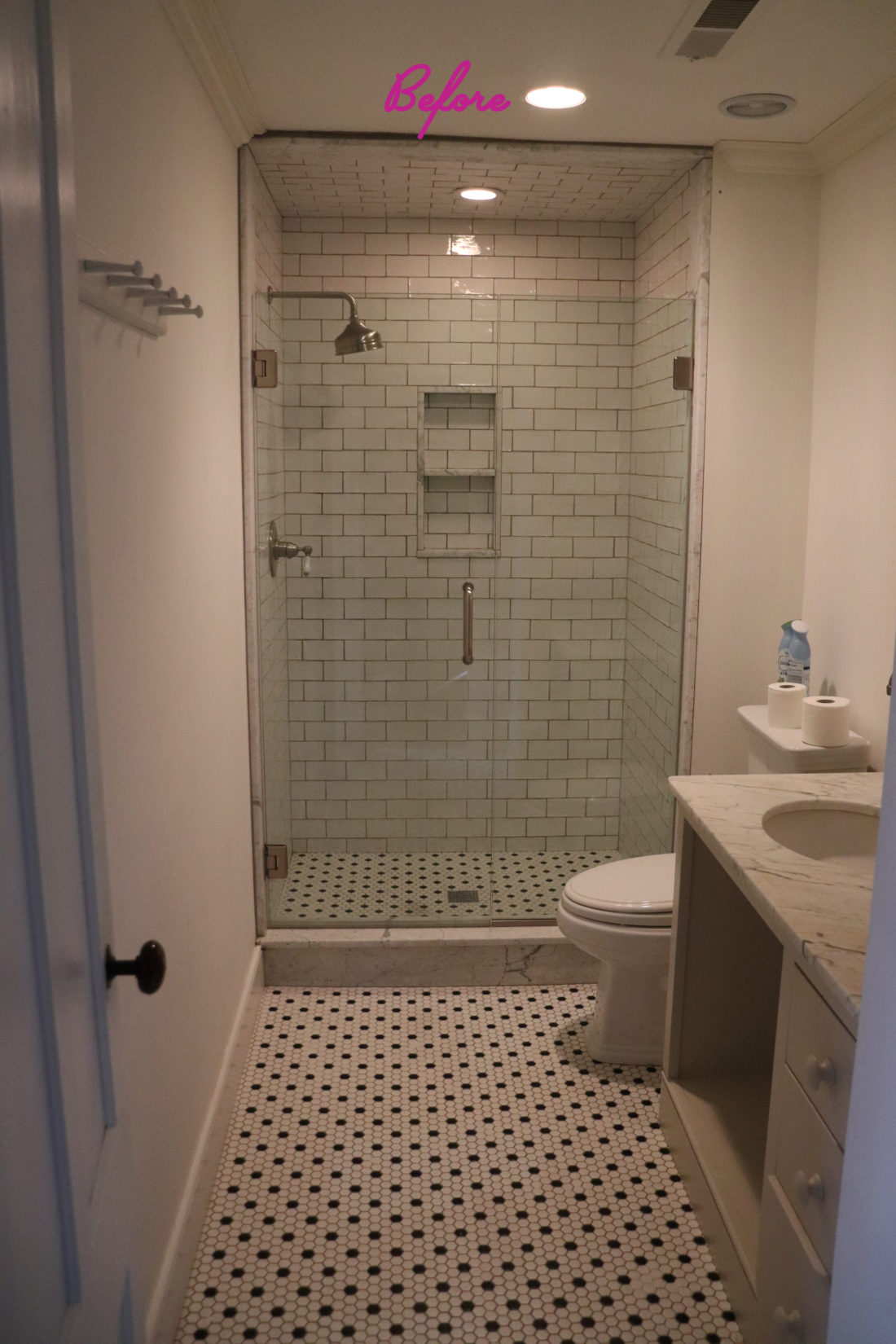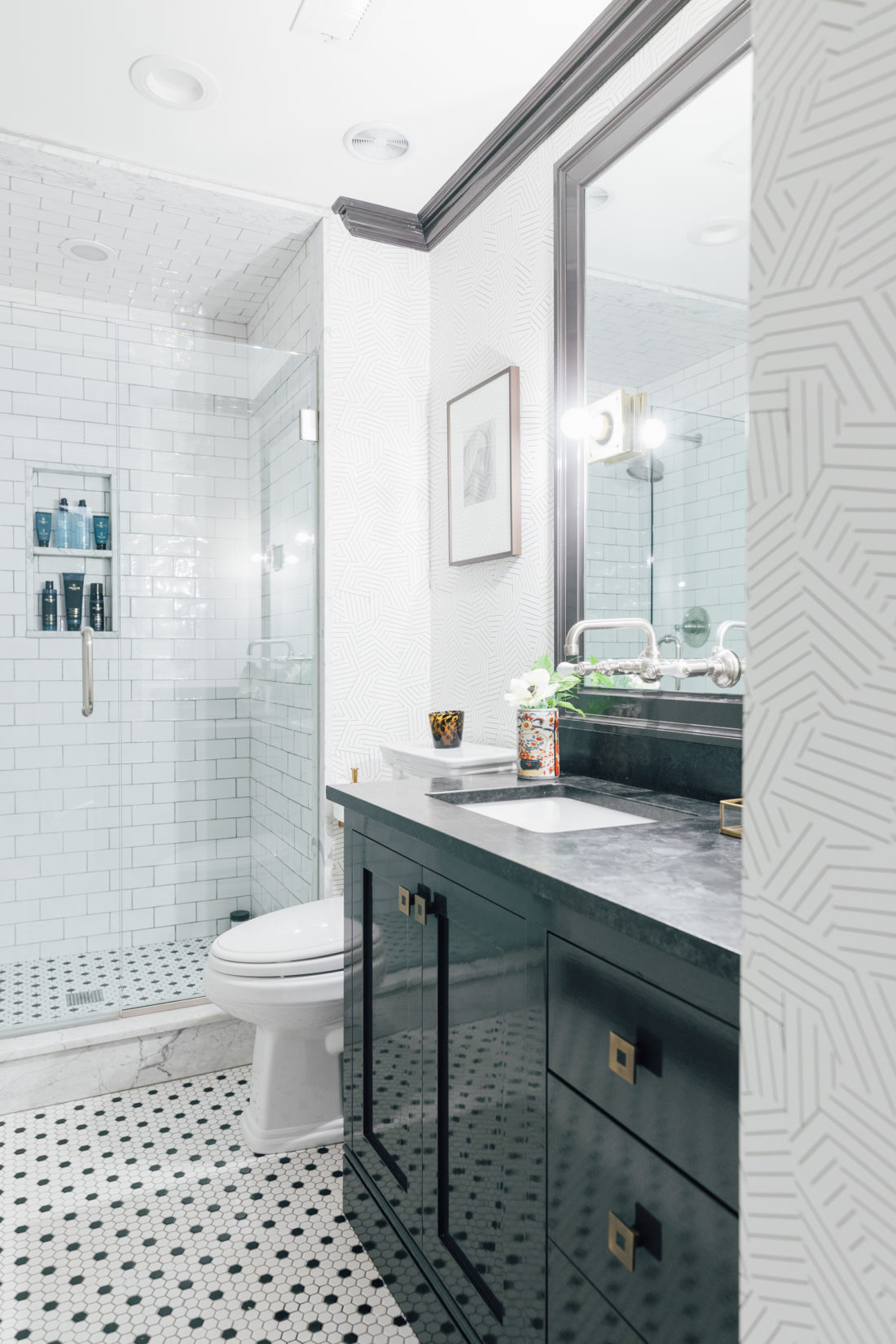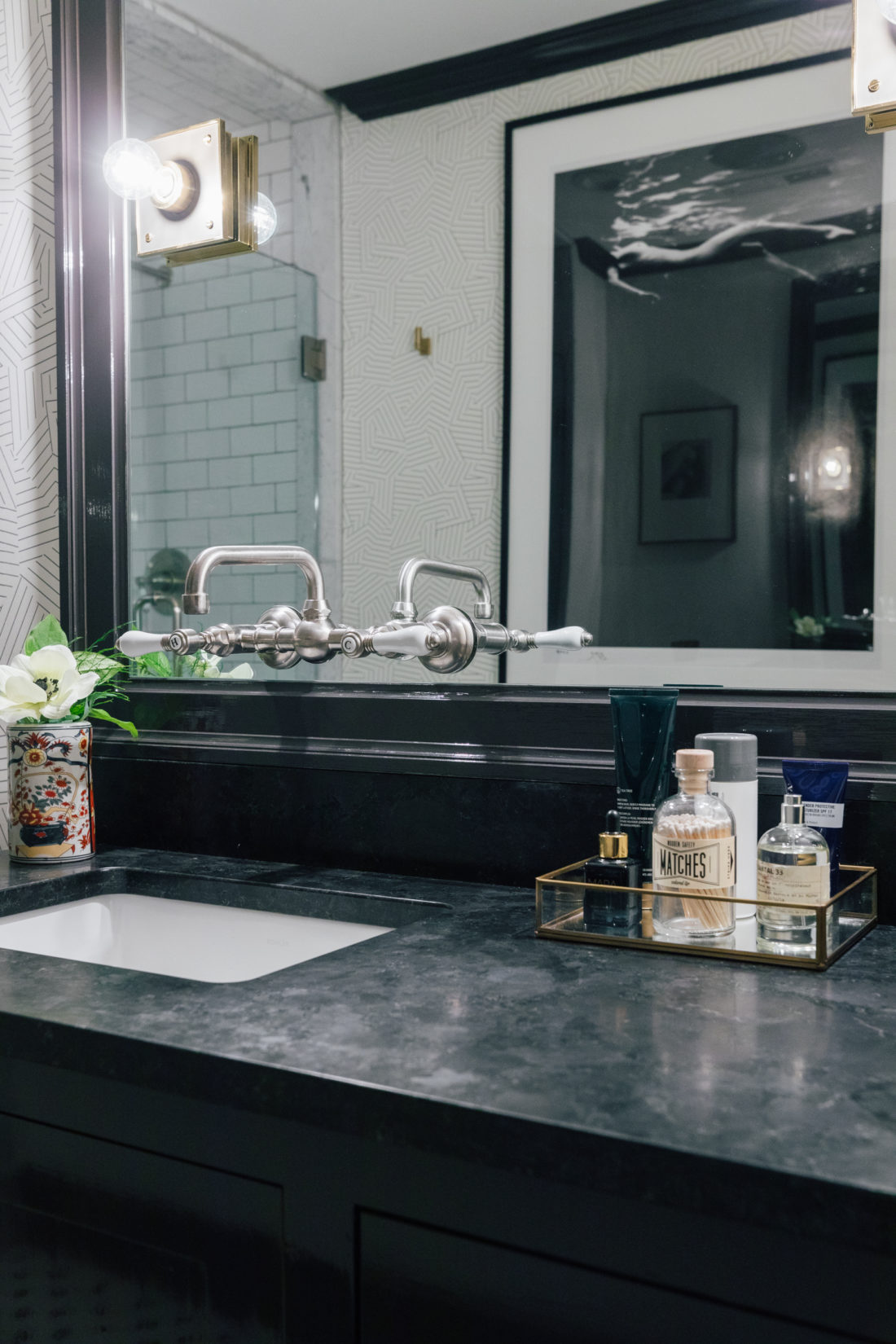 I will say that a HUGE upside to this bathroom Reno was the fact that the previous owners had recently put in this gorgeous shower. We didn't want to change a thing about it, and so we were able to focus our attention and money on revamping the rest of the space. Redoing the vanity and adding some wallpaper, paint, and new lighting, were all it took to bring this bathroom to a new level.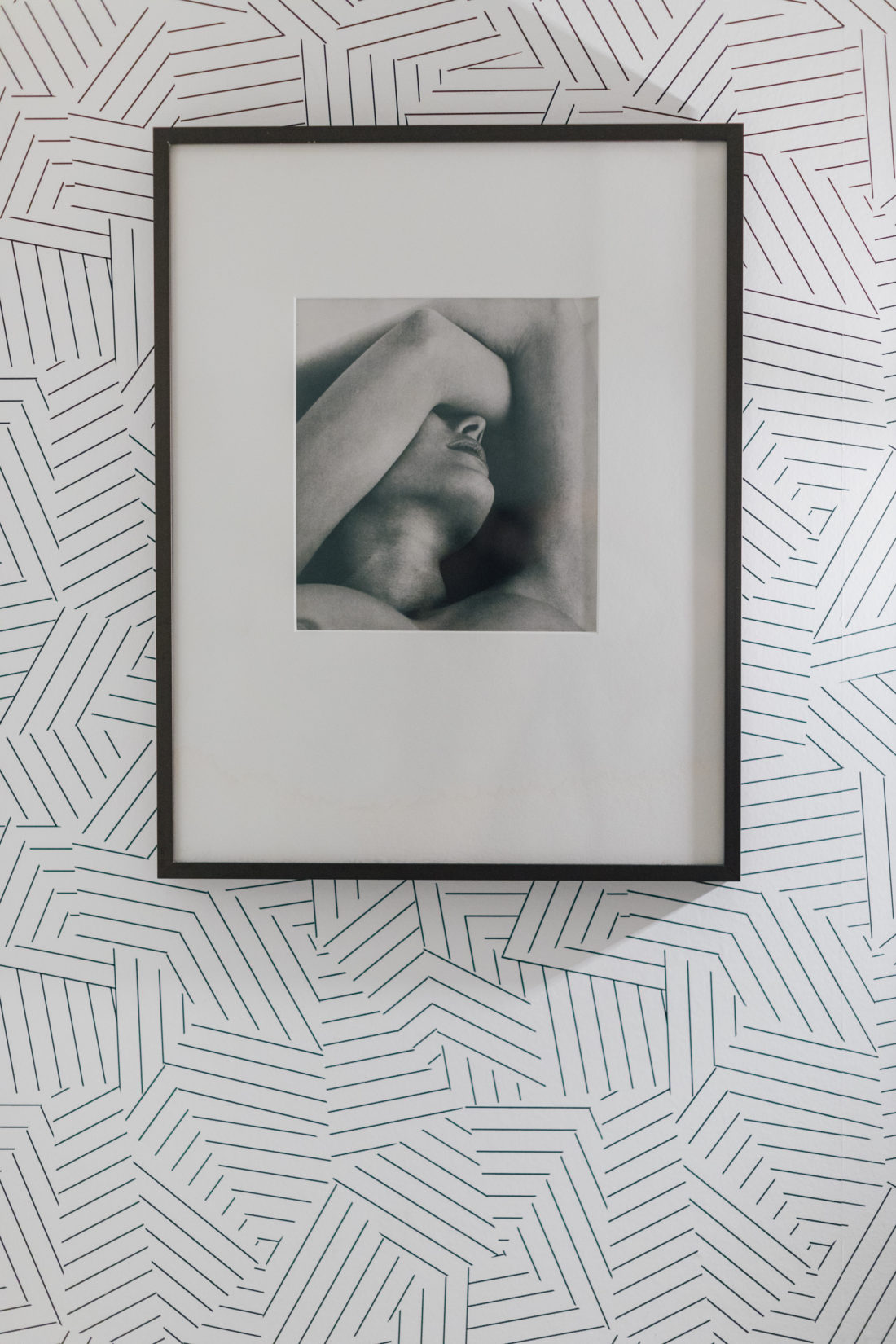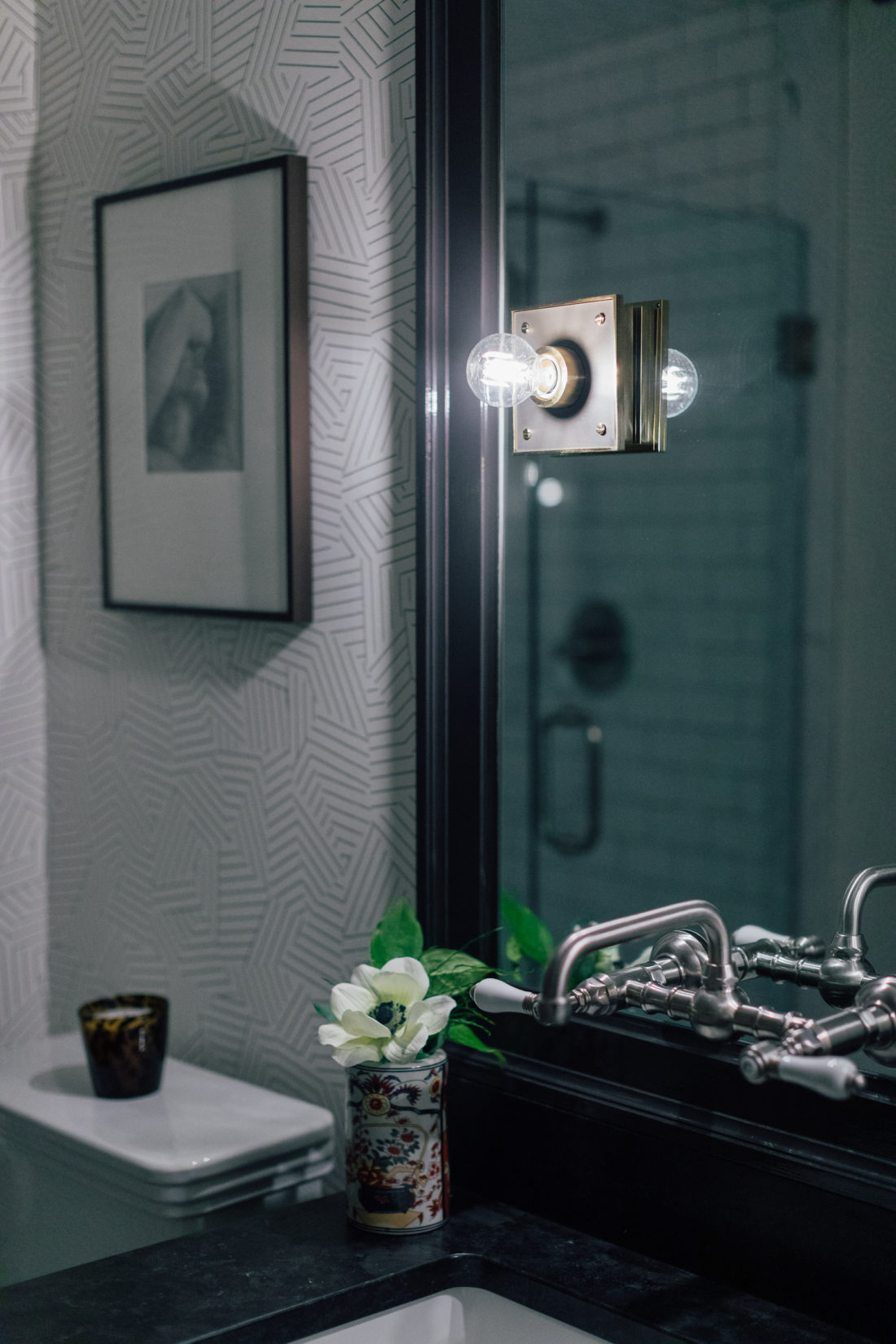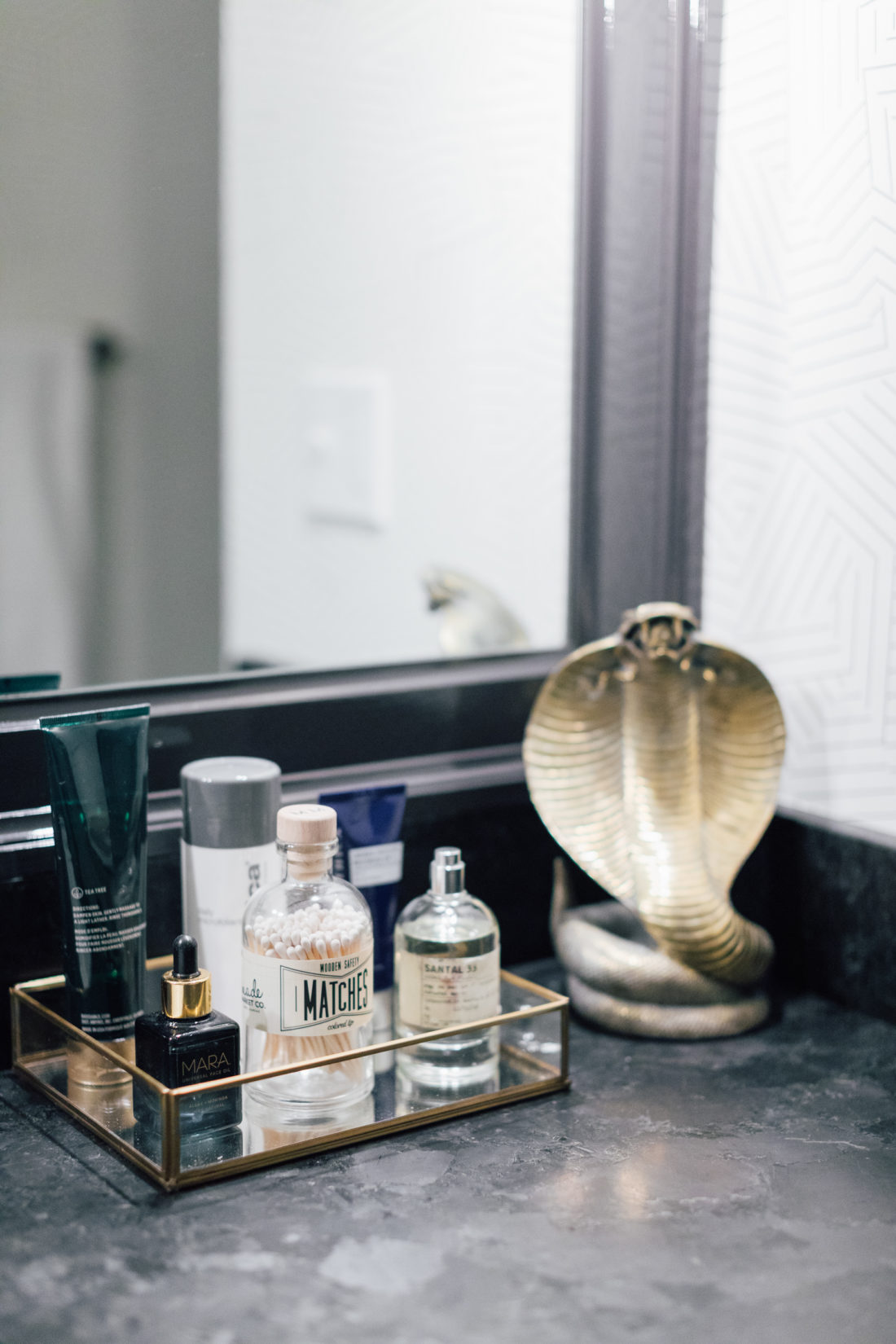 My absolutely favorite part of the entire bathroom is the absolutely gorgeous stone on the vanity. We worked with Polycor on this bathroom as well, and selected the Saint Henry Black Granite, with an antiqued finish. I have never seen anything quite like it, and even though the space it occupies is so small, it really packs a punch because it's so unusual. This is one of the things I love about renovating: you don't have to redo huge surfaces to make such a big change.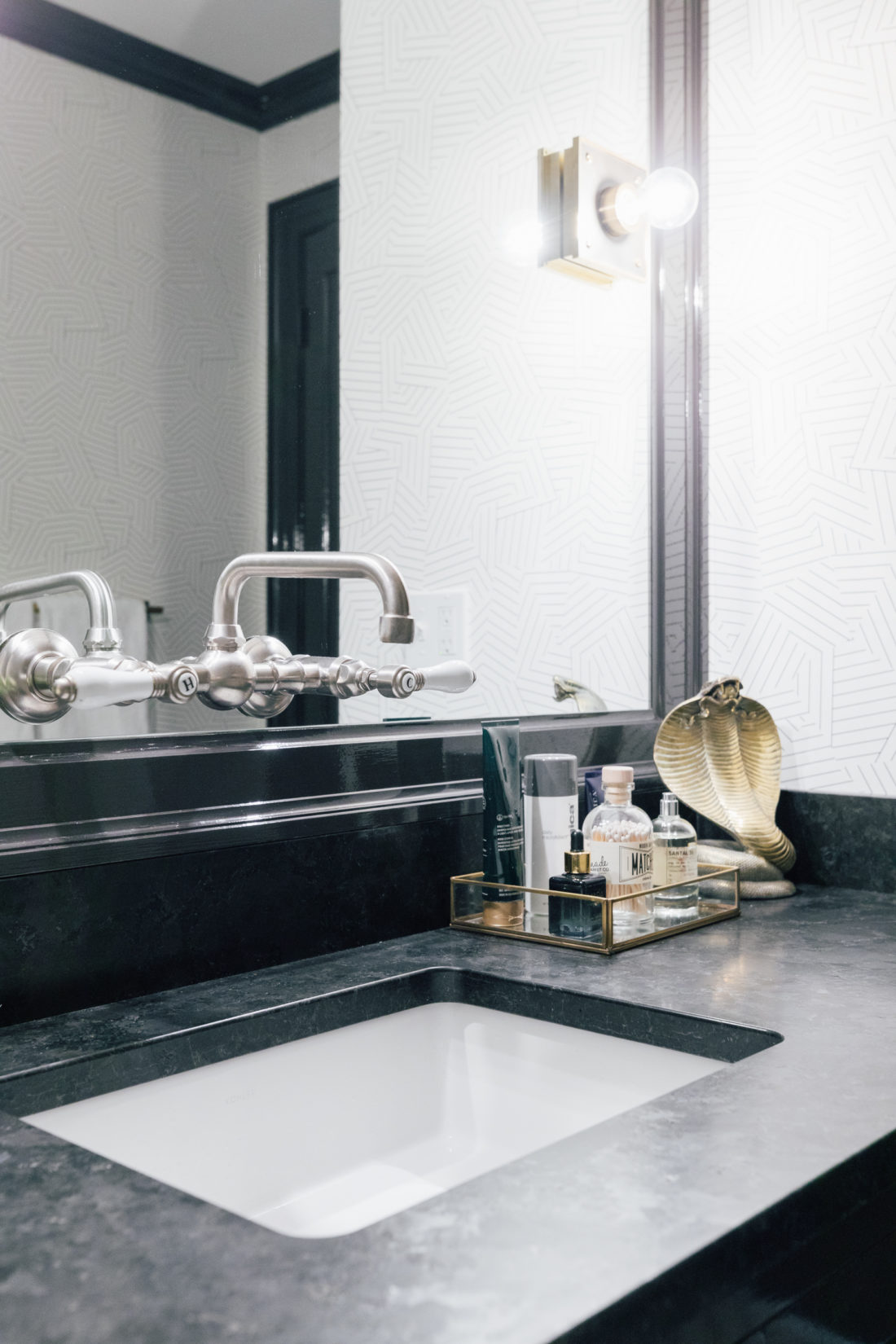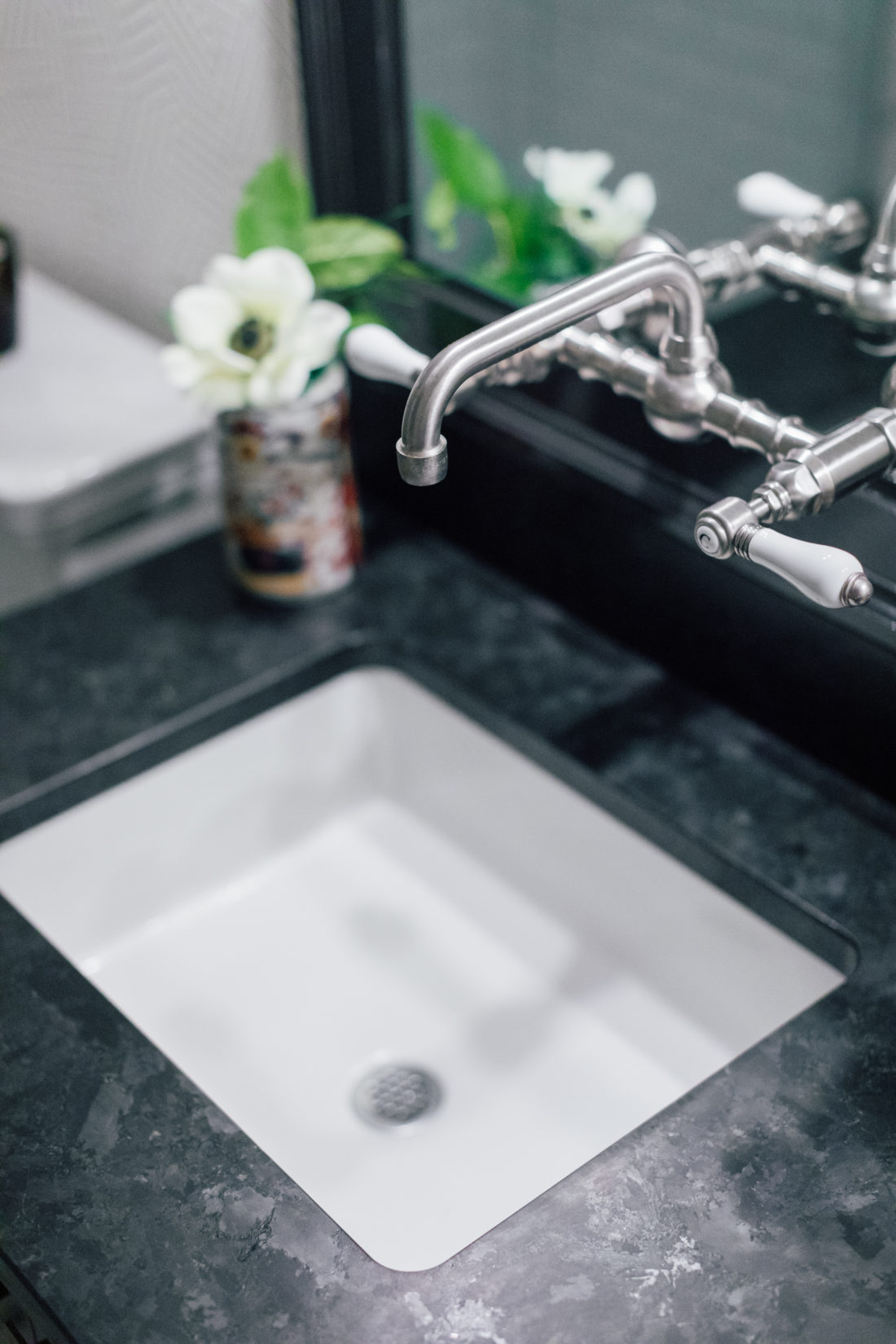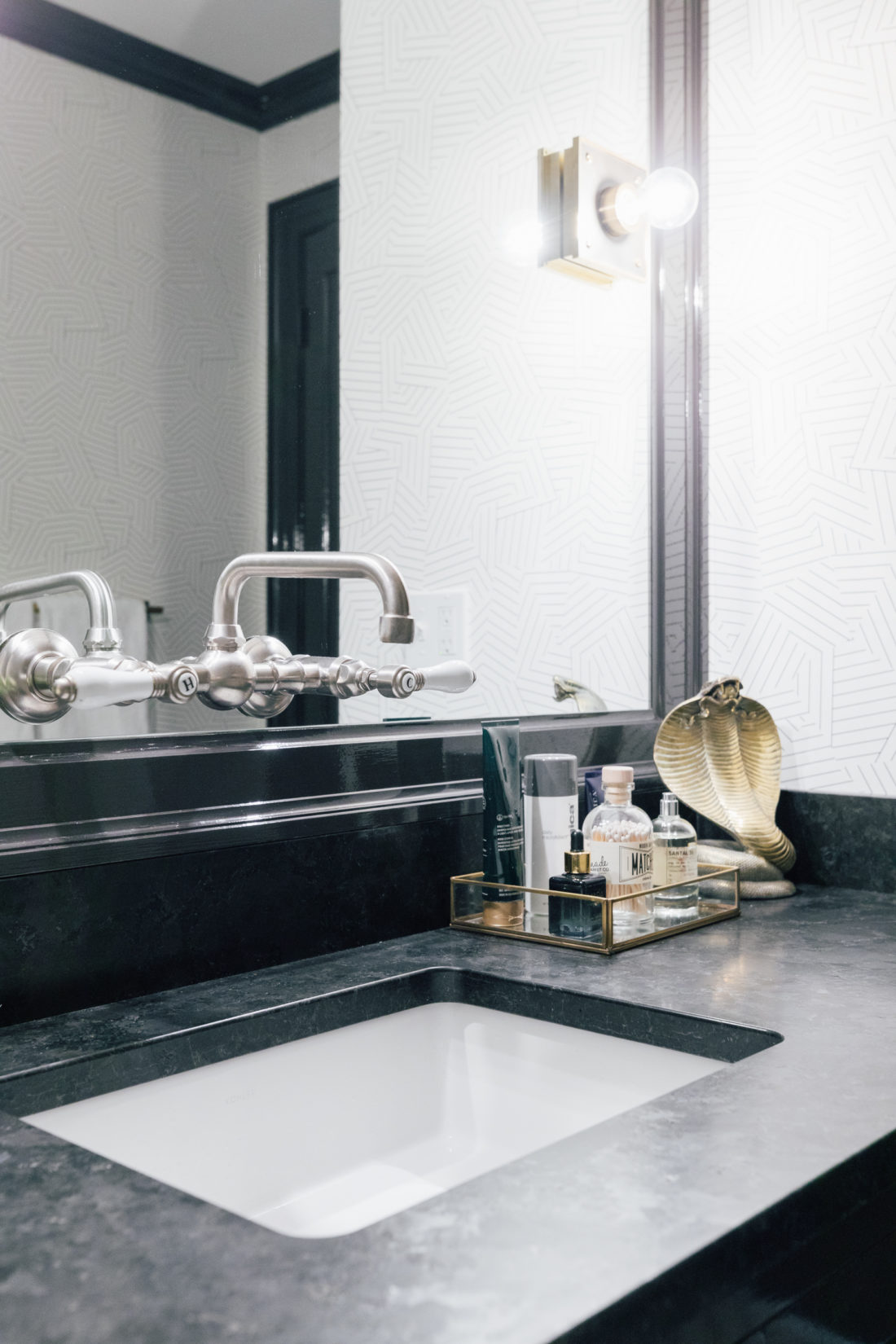 Check out the video I shot with Prudence below to hear more about the design process!
Design Credits: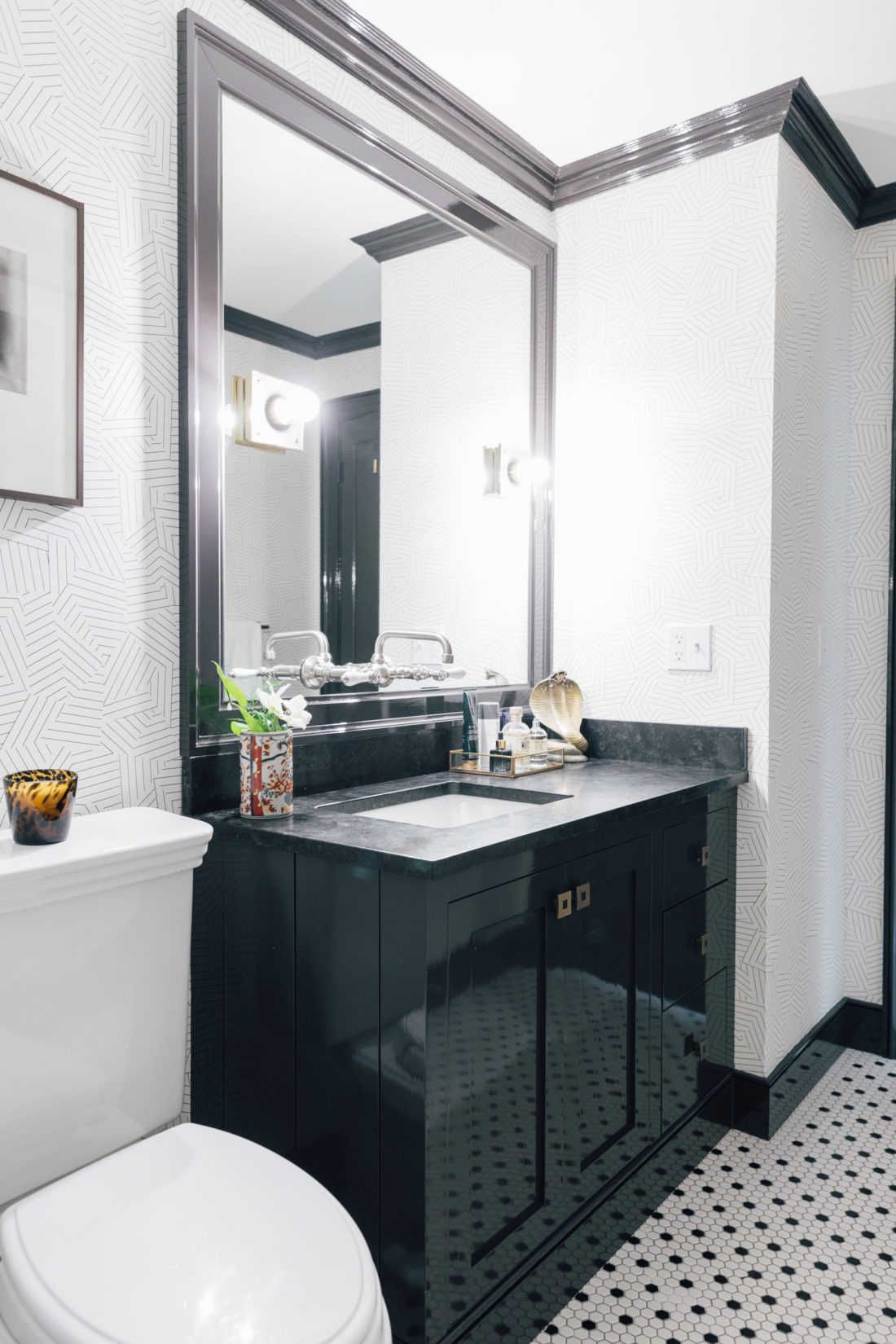 Photograps by Julia Dags