The following content may contain affiliate links. When you click and shop the links, we receive a commission.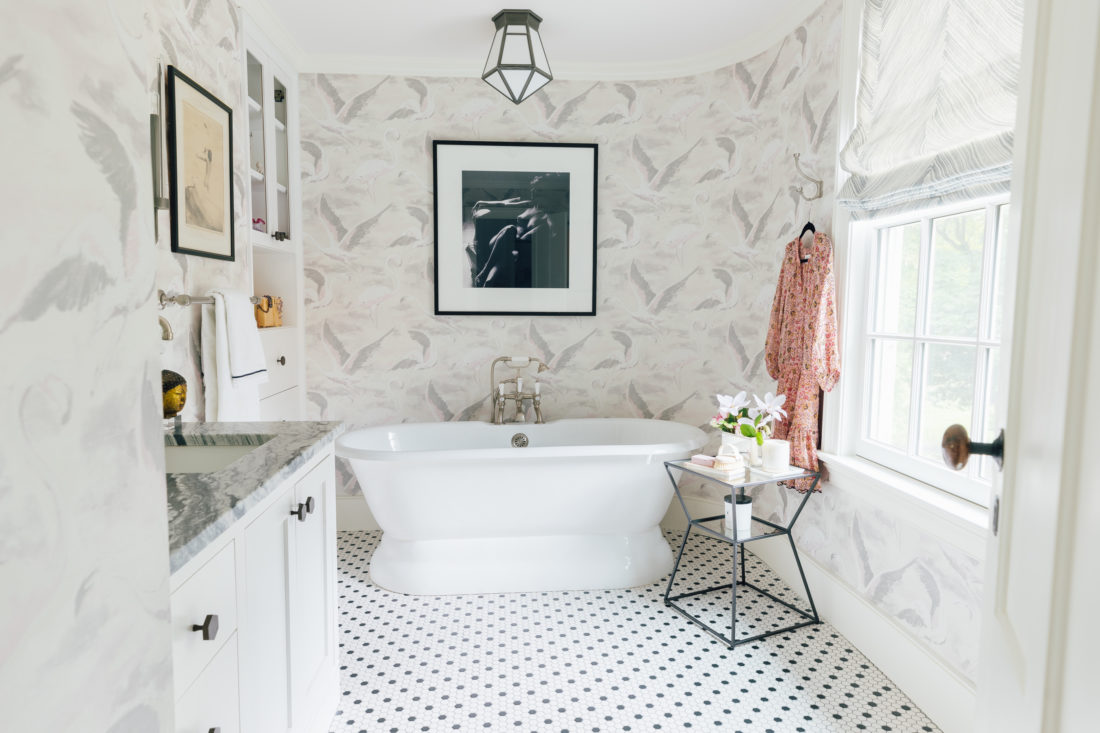 The biggest surprise of this entire move in to our new historic home has been the fact that Kyle and I get separate bathrooms in this house! It was a selling feature that we never expected to come across, but one that definitely sweetened the deal for us. My bathroom has a tub, while Kyle's has a shower (don't worry, Kyle's bathroom will be revealed soon)– and the separation has been a dream! As any married person could attest to. LOL. We turned my bathroom in to the feminine retreat of my dreams, and I'm so excited to share it with you today!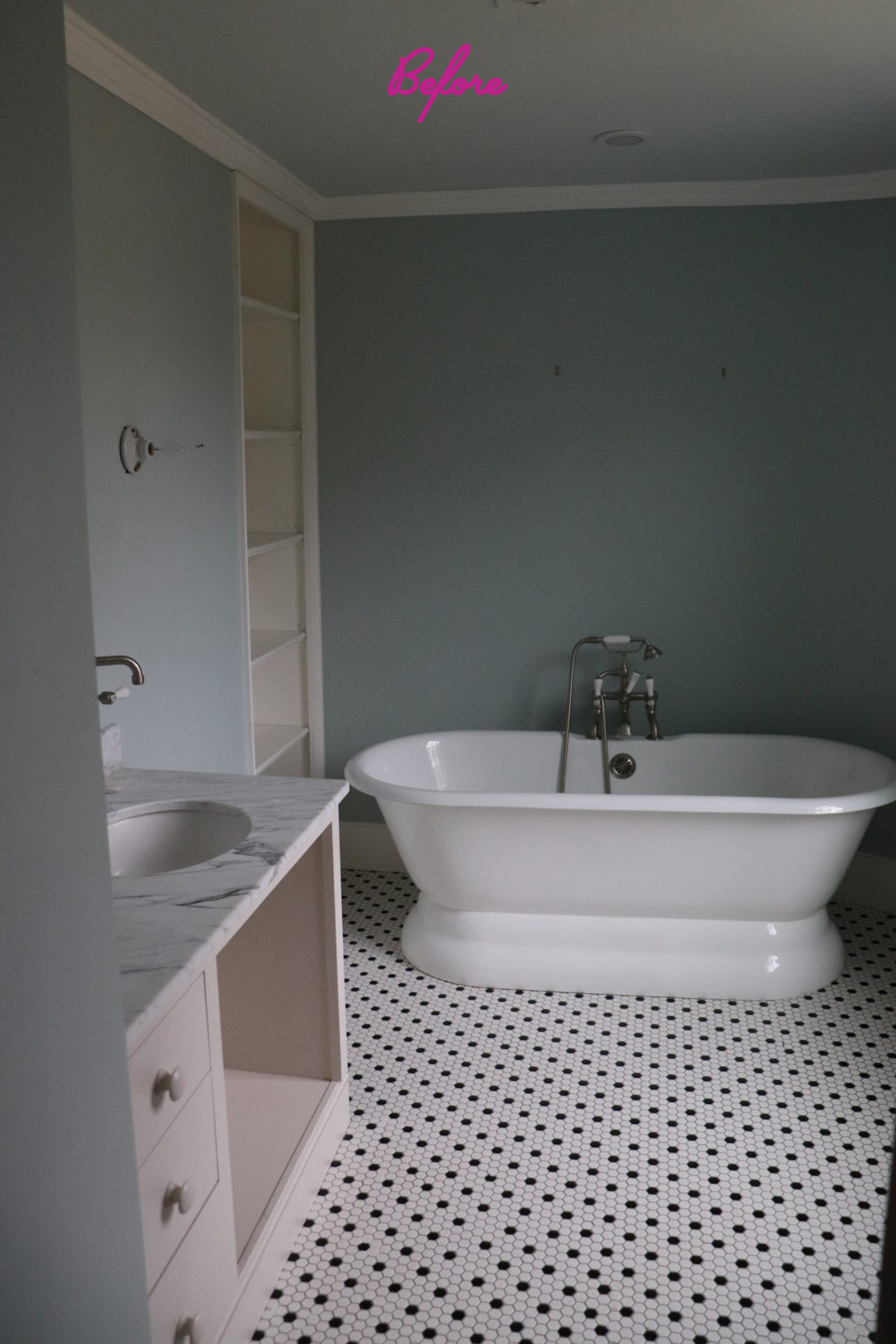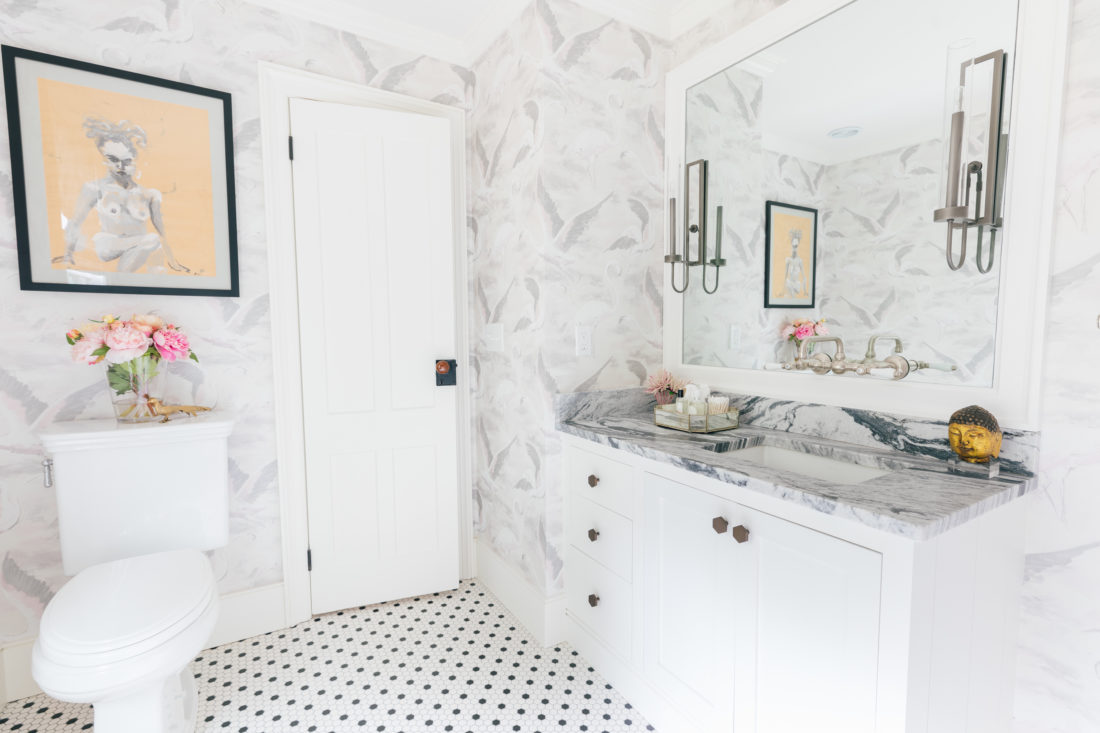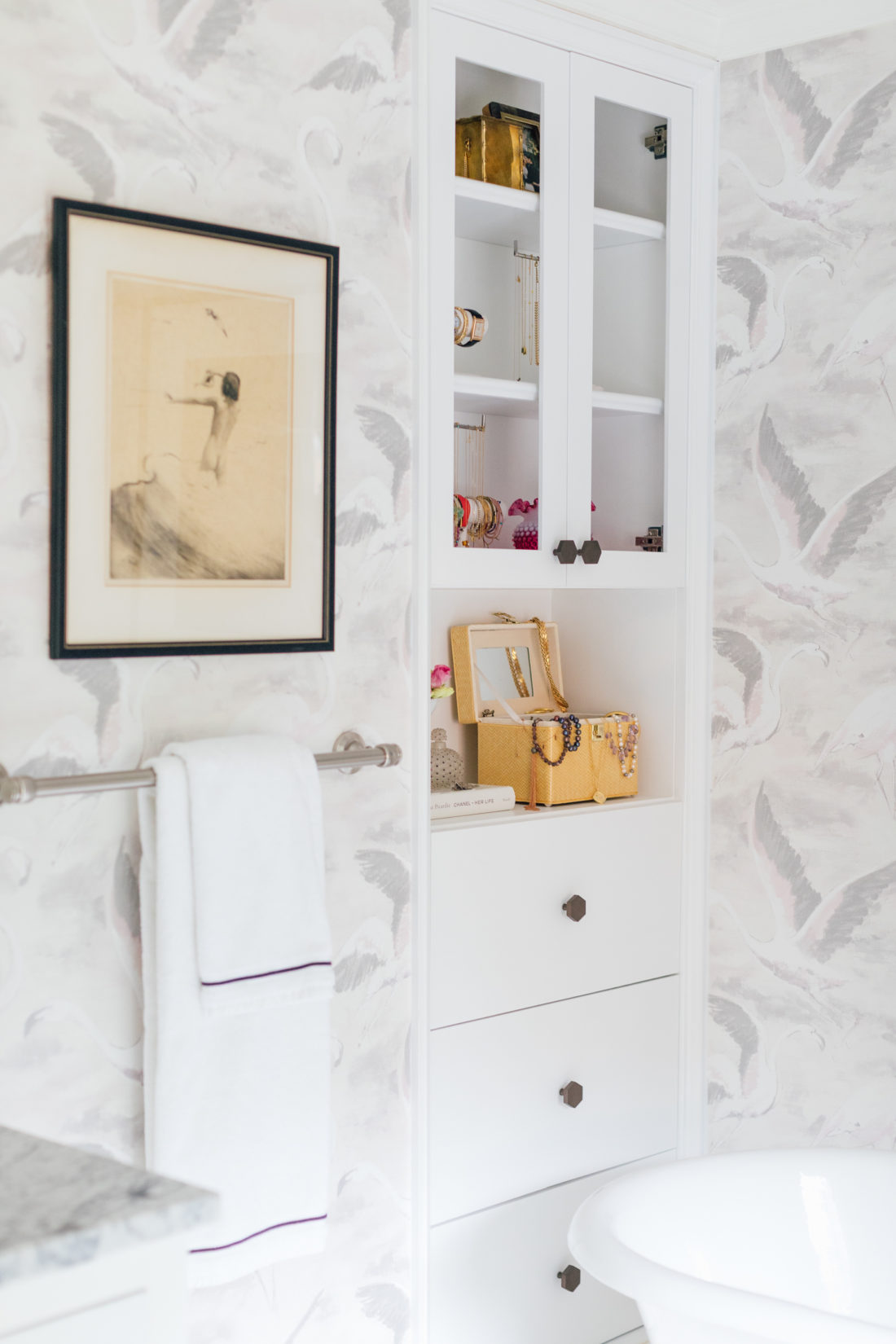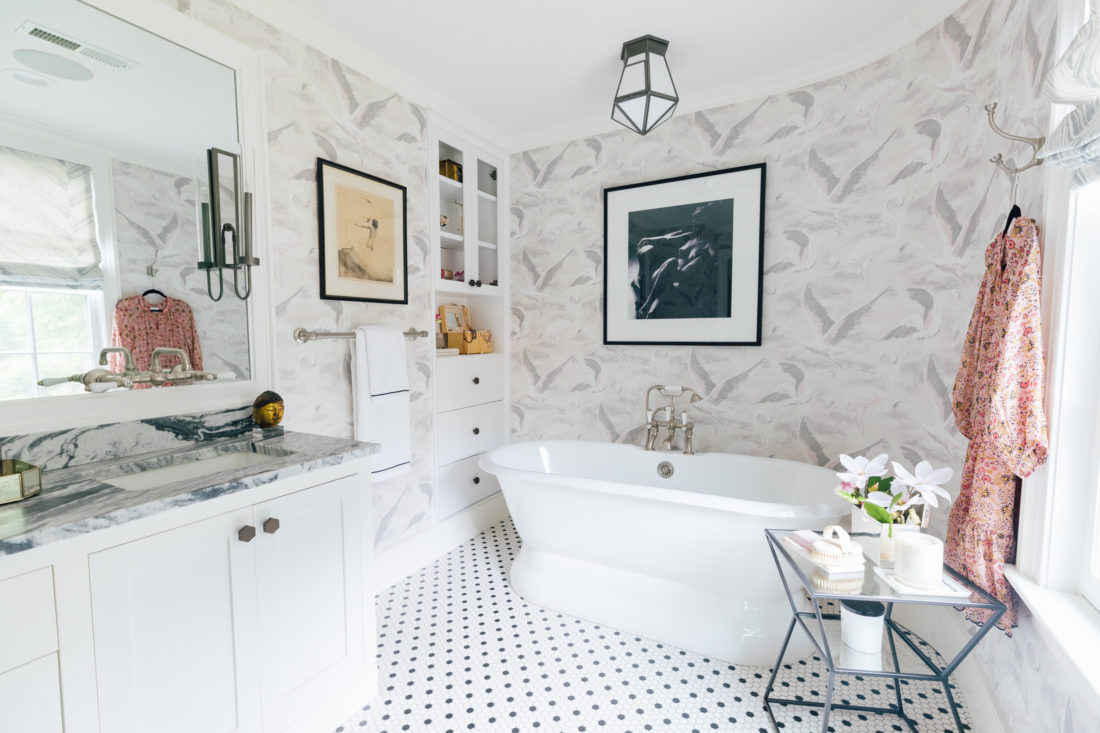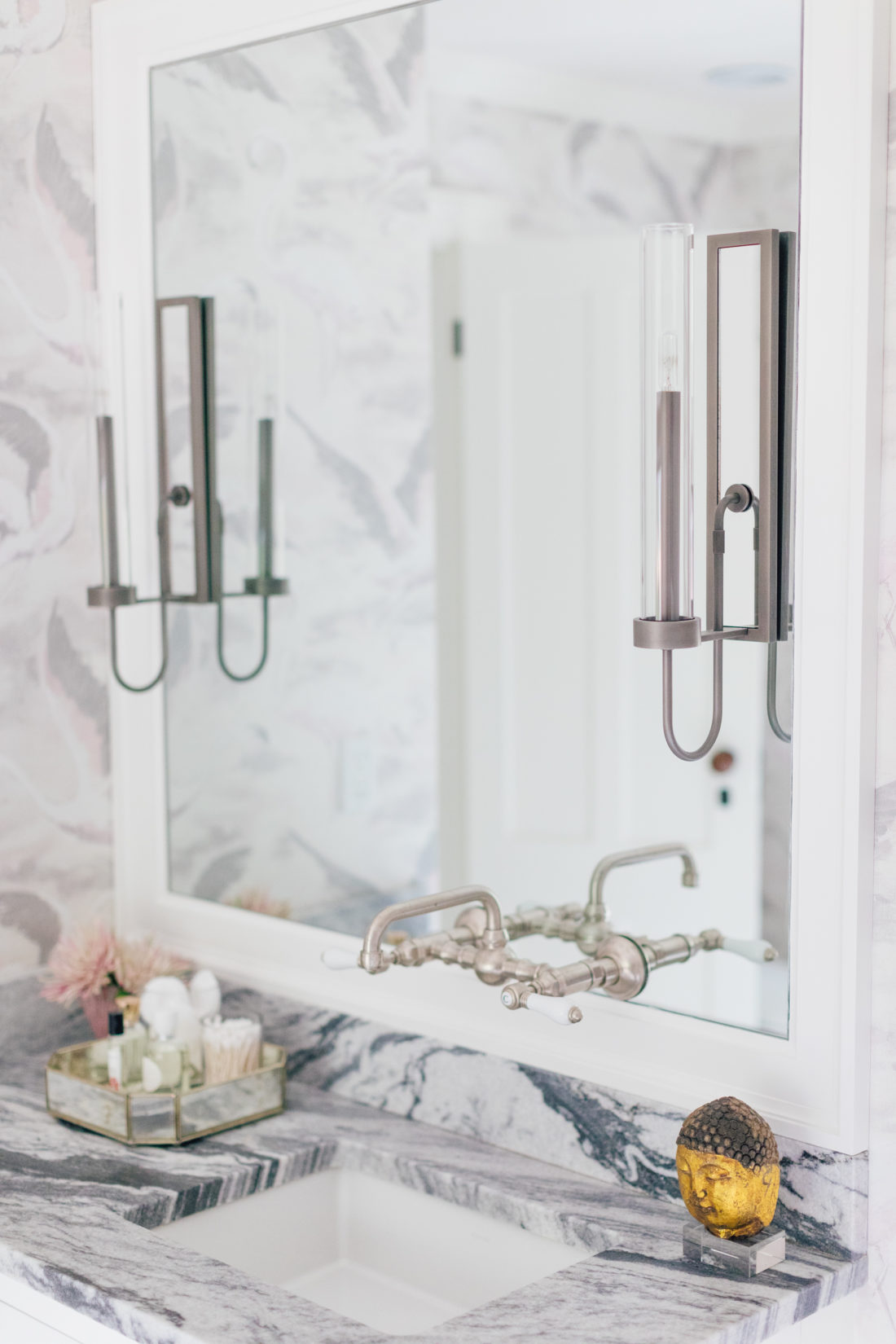 I'll start by saying that the incredible black and white floors were original to the home, and the previous owners had put in the beautiful tub in this room. Both were design elements that I loved so much, and that we wanted to make sure we played up in designing the rest of the space. My favorite element in the whole renovation of this space was the gorgeous Polycor marble vanity. I just adore this super rich, interesting black and white natural stone that adds so much luxury to the vanity. It set the tone for the elegant yet modern feel we wanted in the space. The wallpaper was the perfect pairing– and brings in that softness I wanted in a space that is geared toward my personal relaxation. I really love how the mix of metals in this space balances out that softness and creates a bit of the edgy feeling I love in my day-to-day style.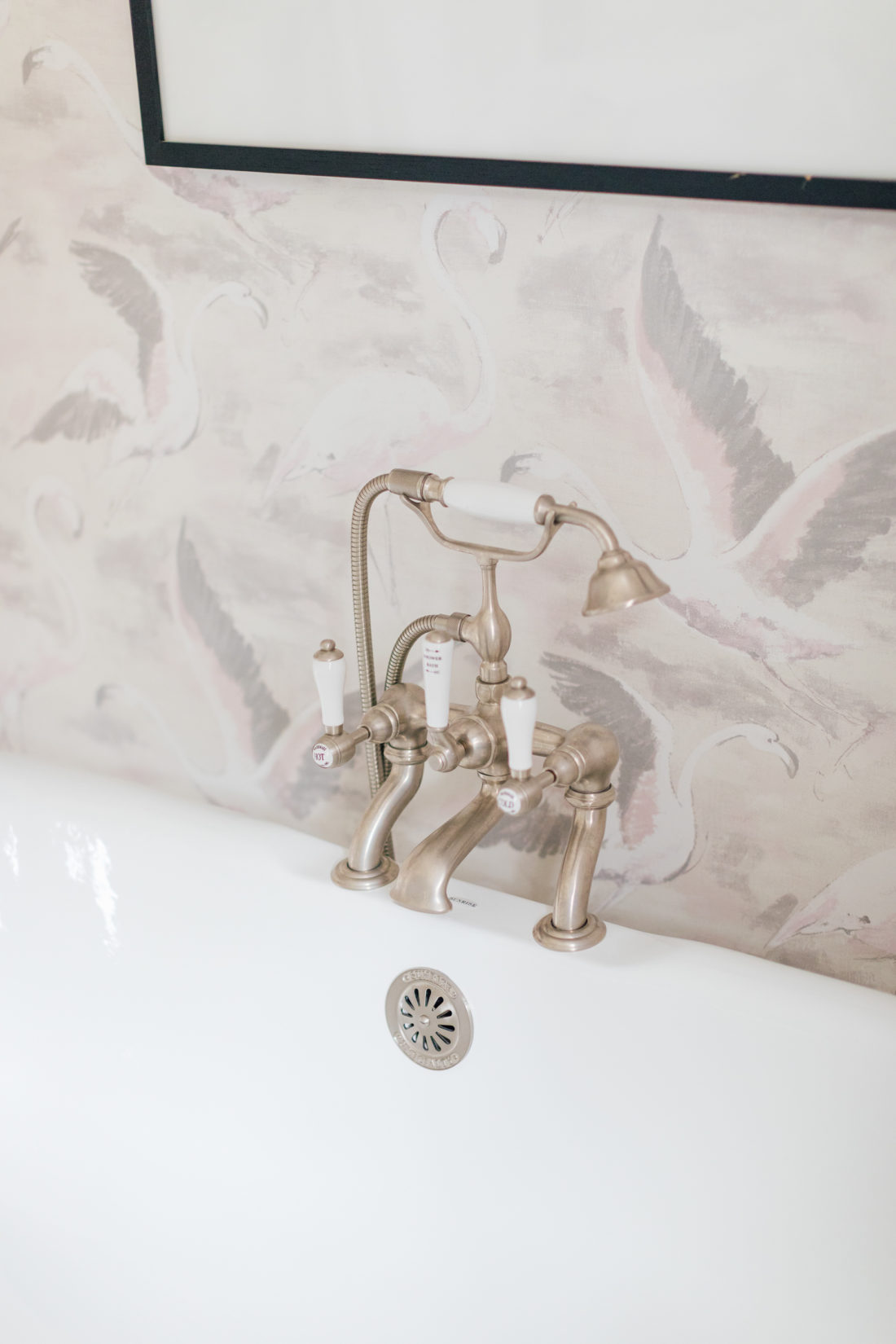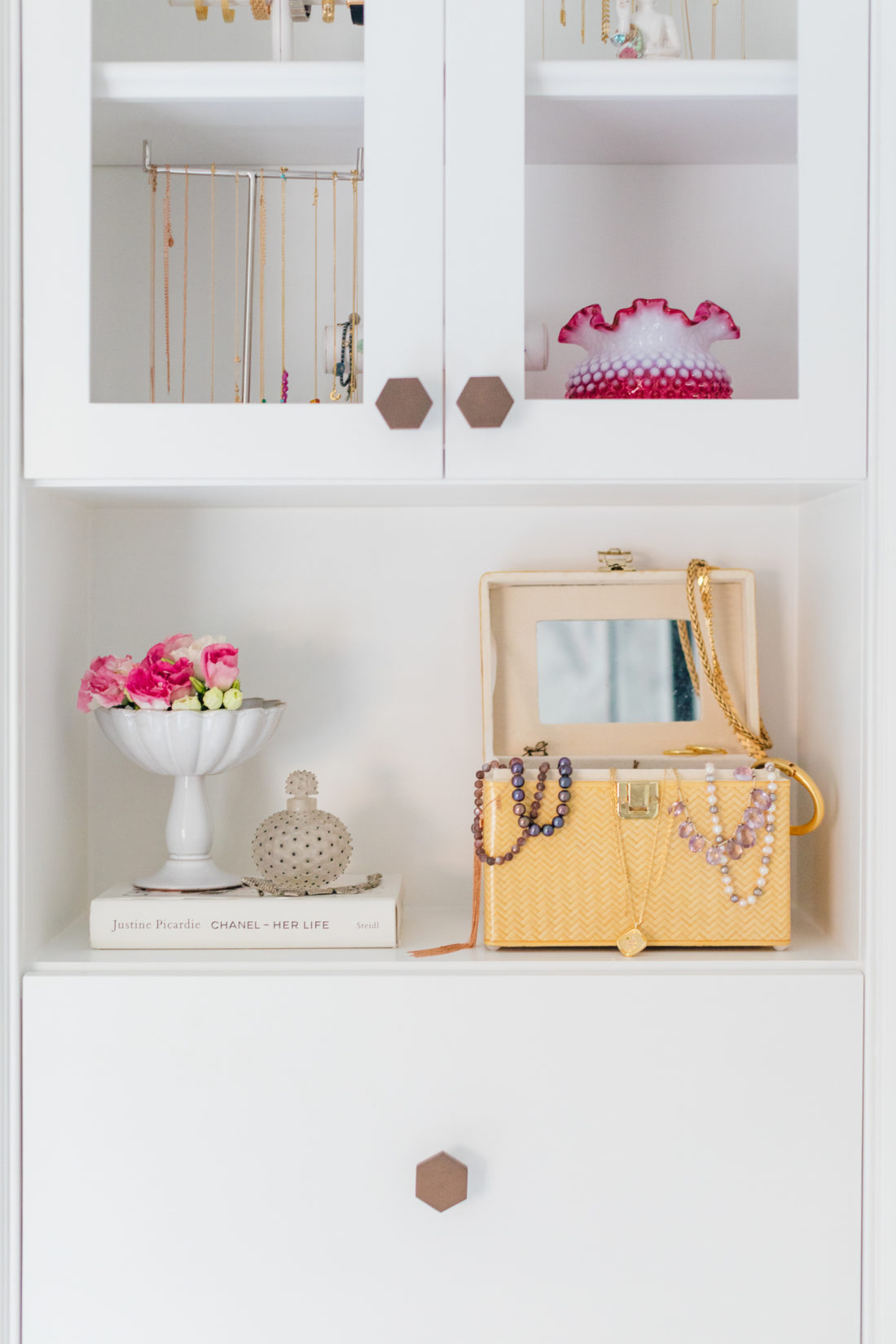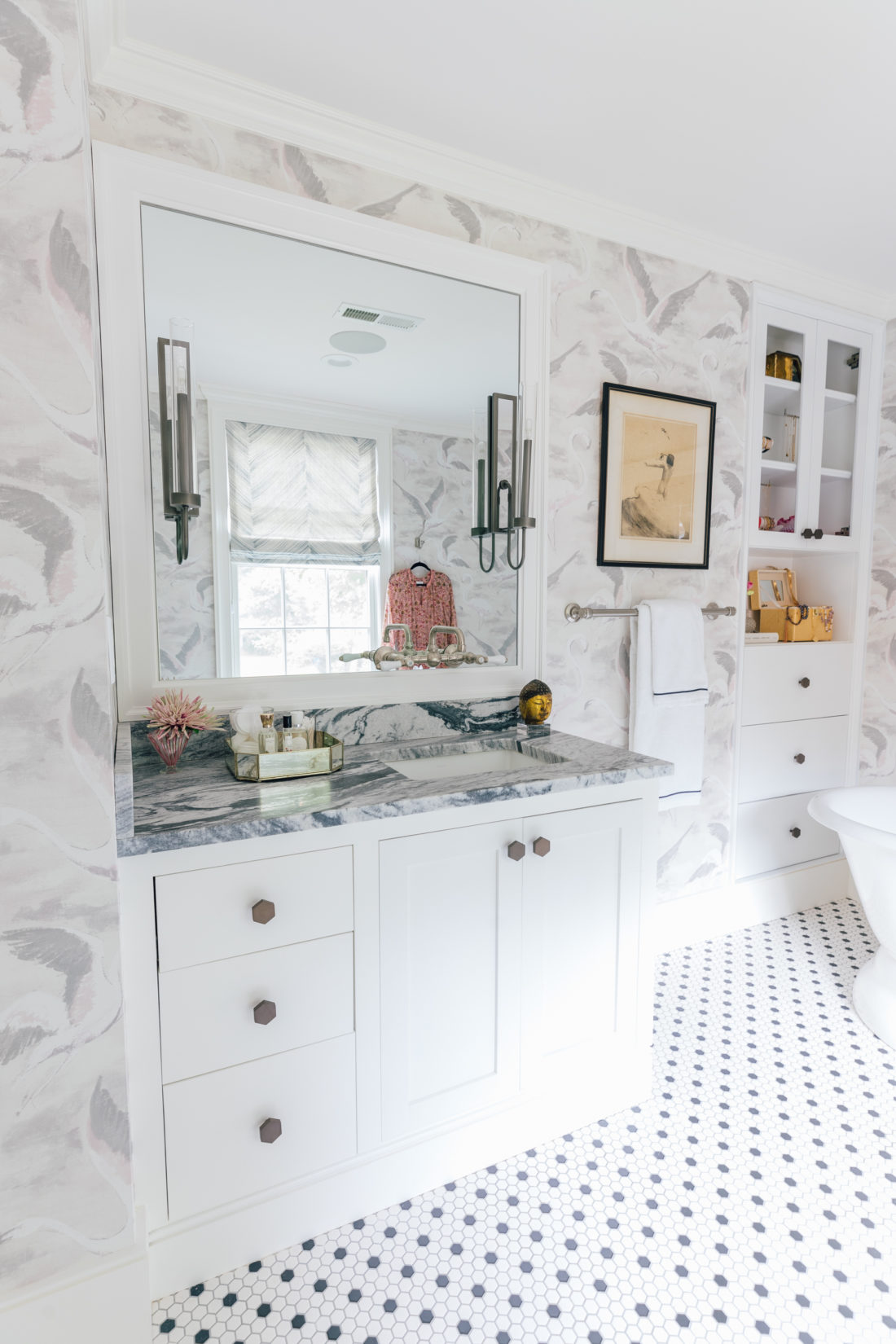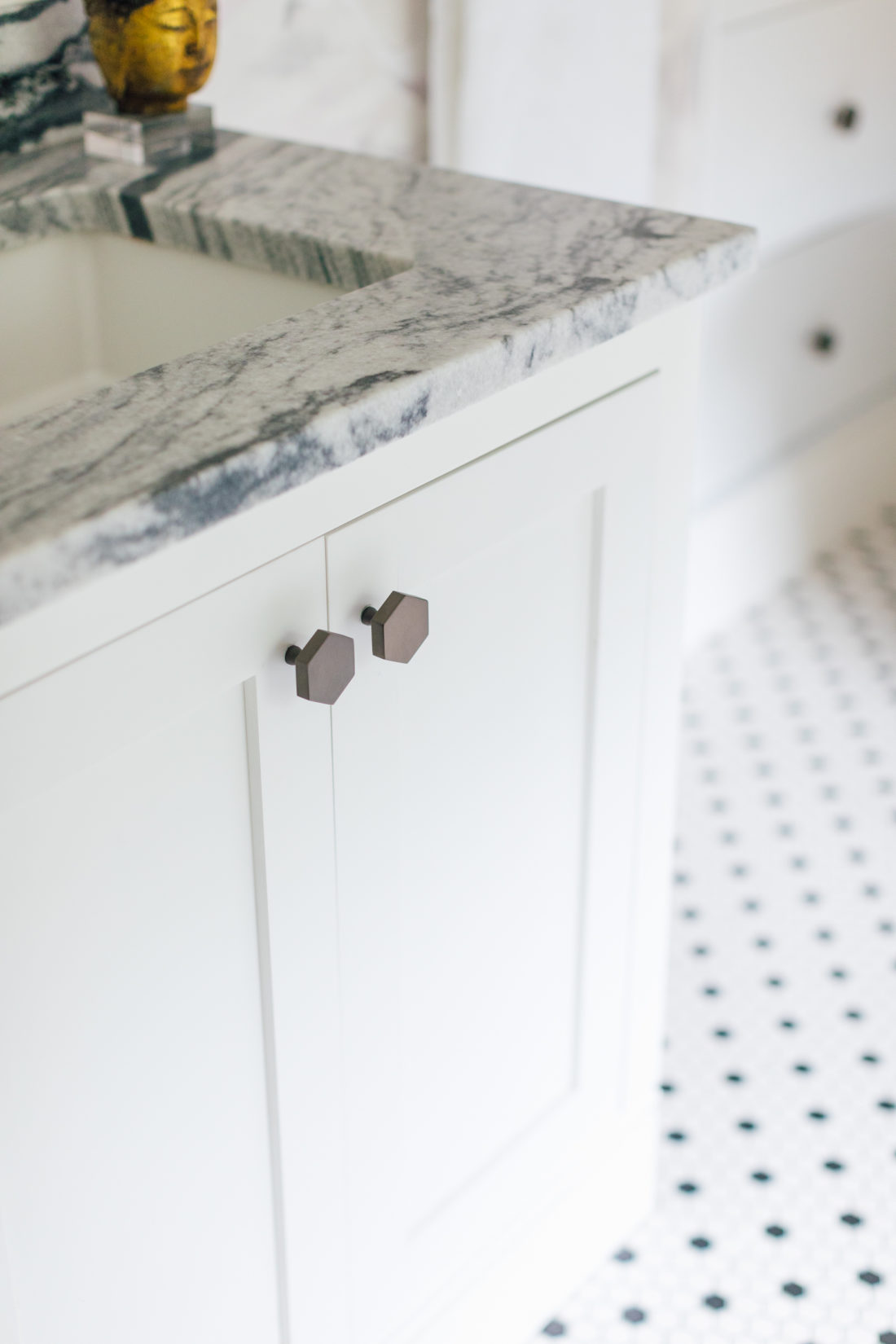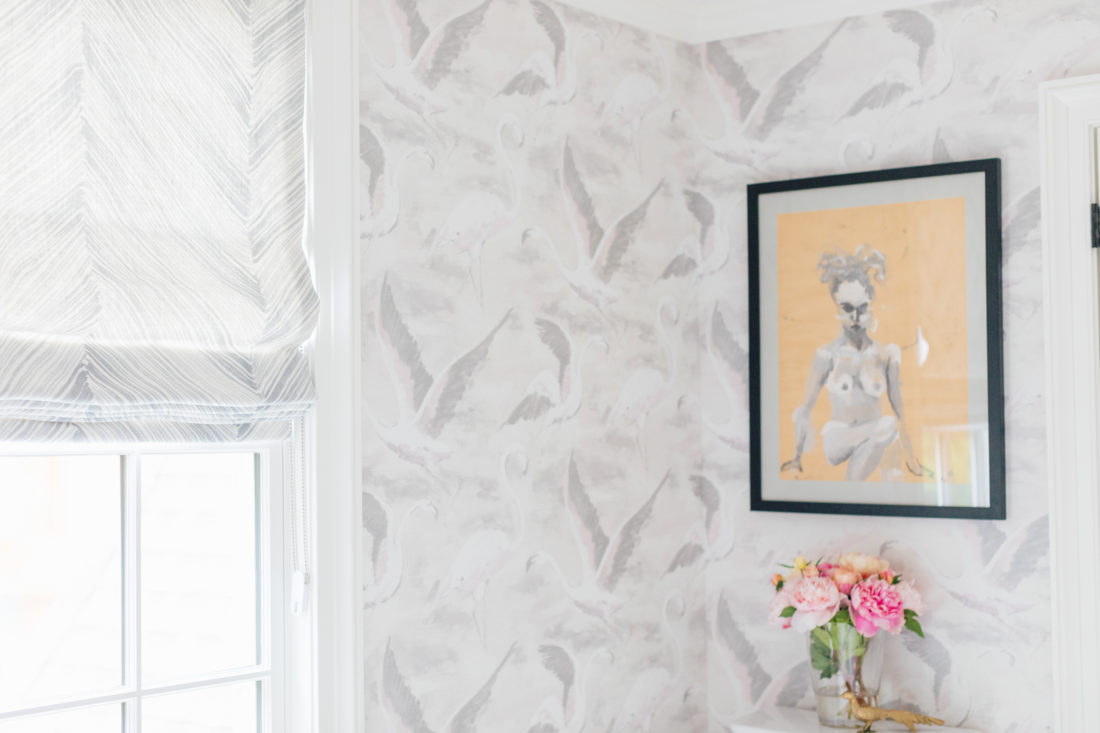 Check out this video to see other design conversations Prudence and I had about this space during the process!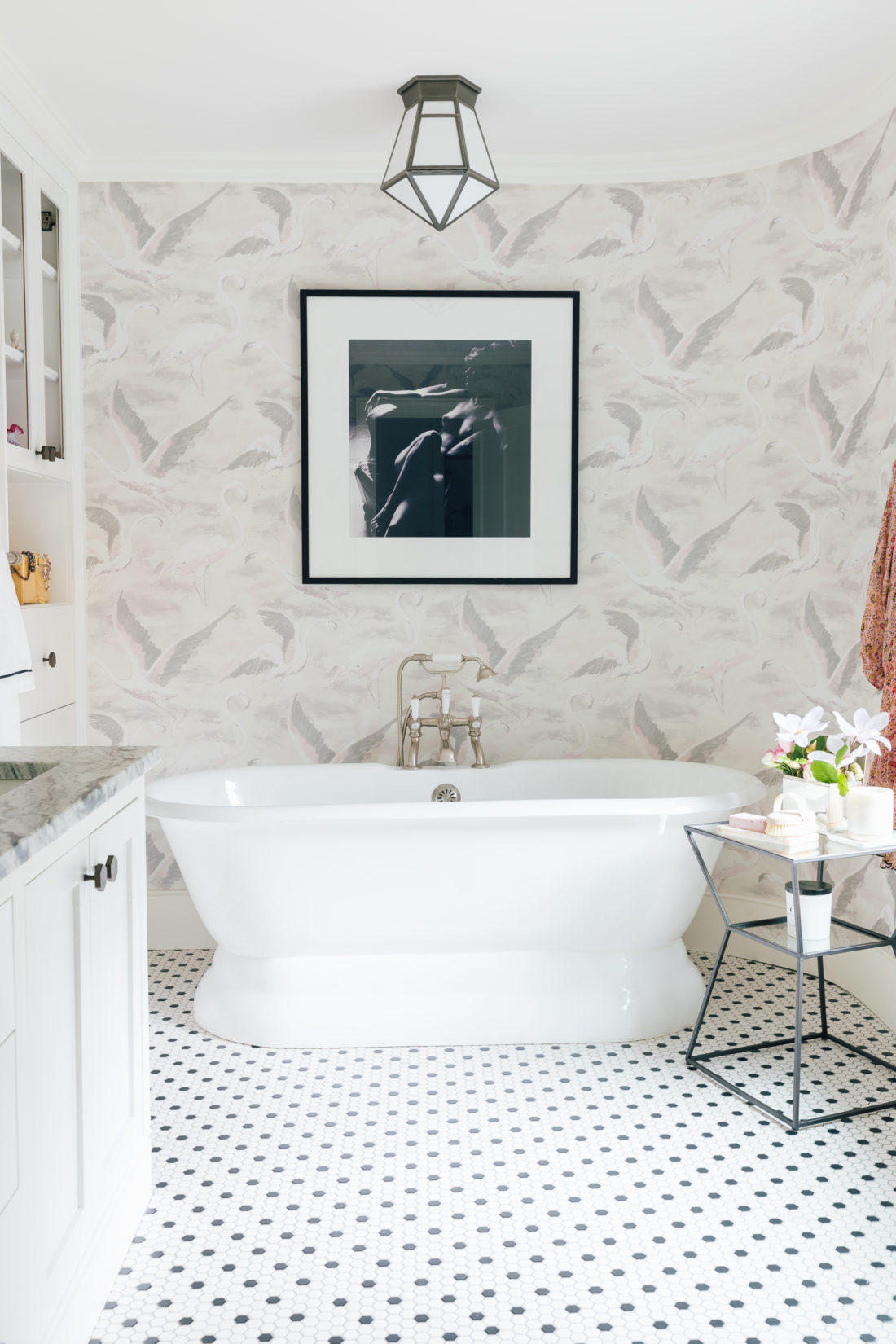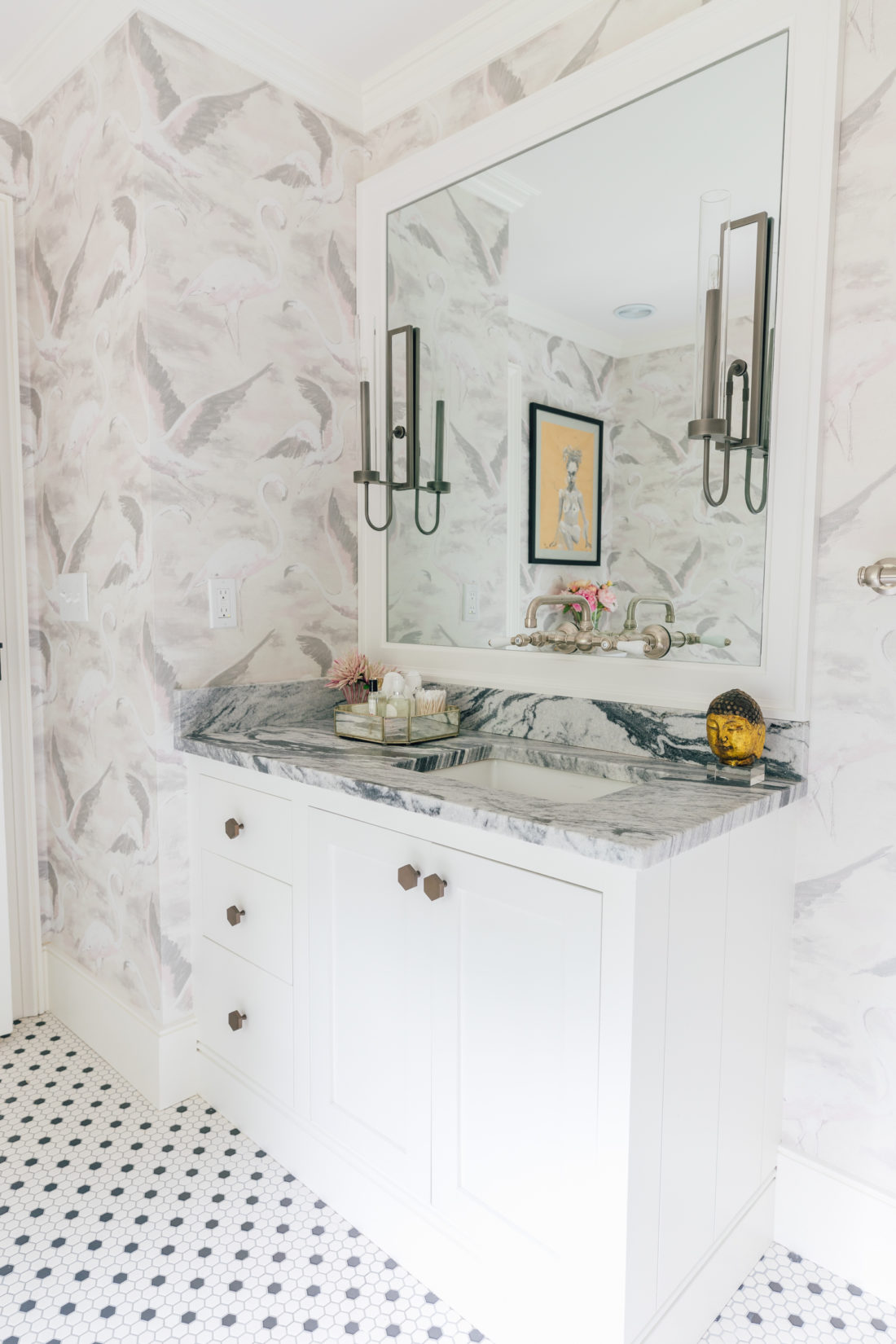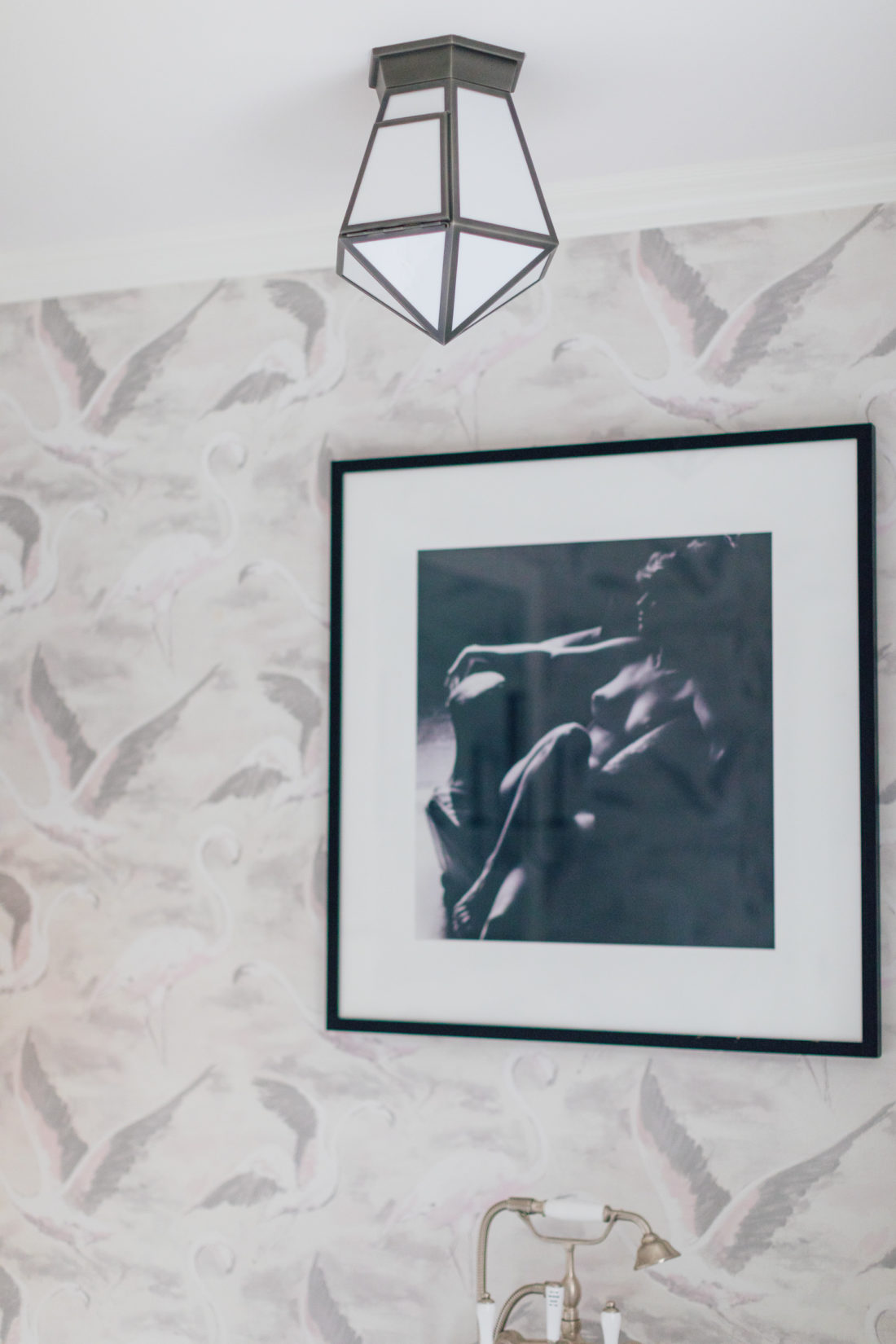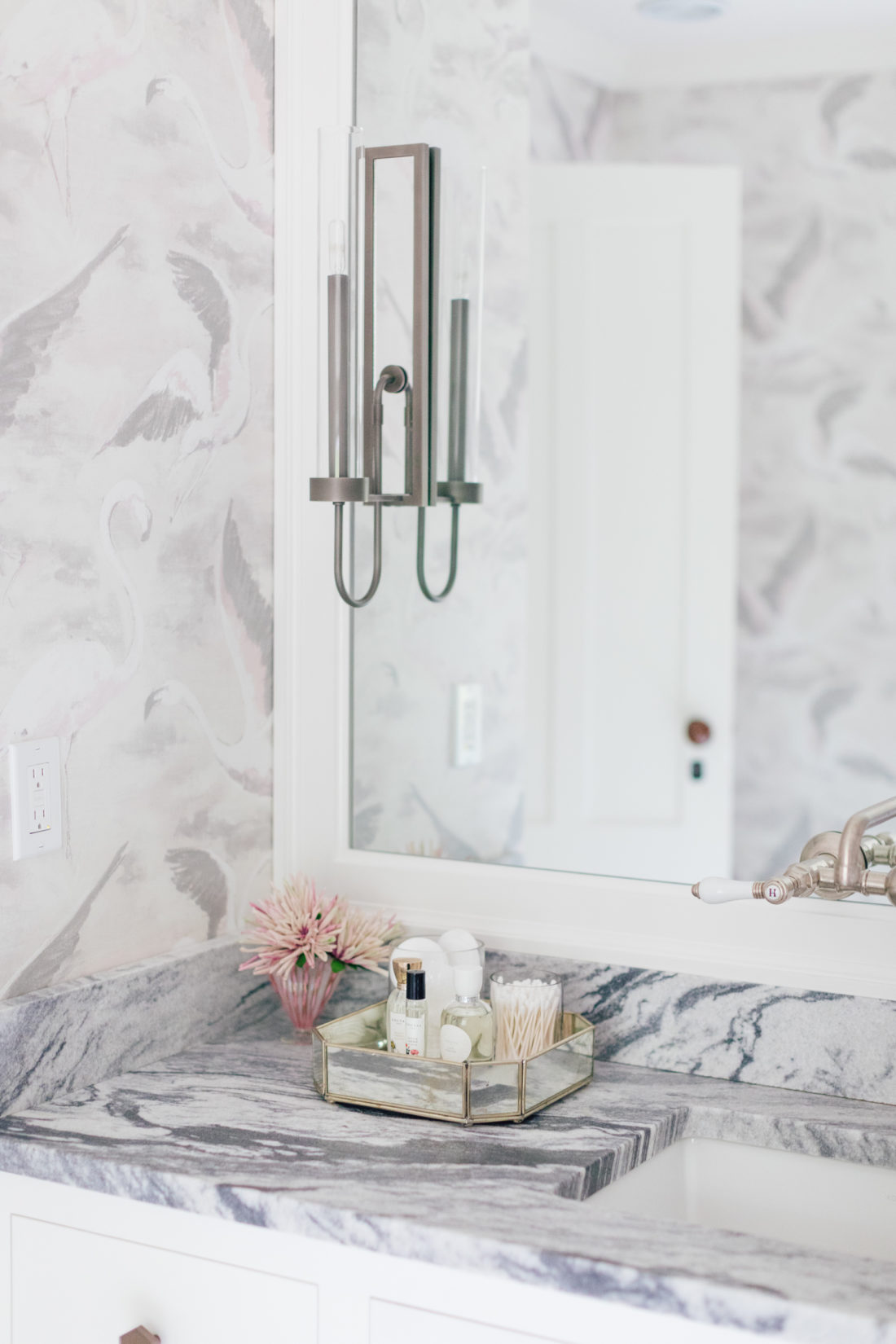 Design Credits: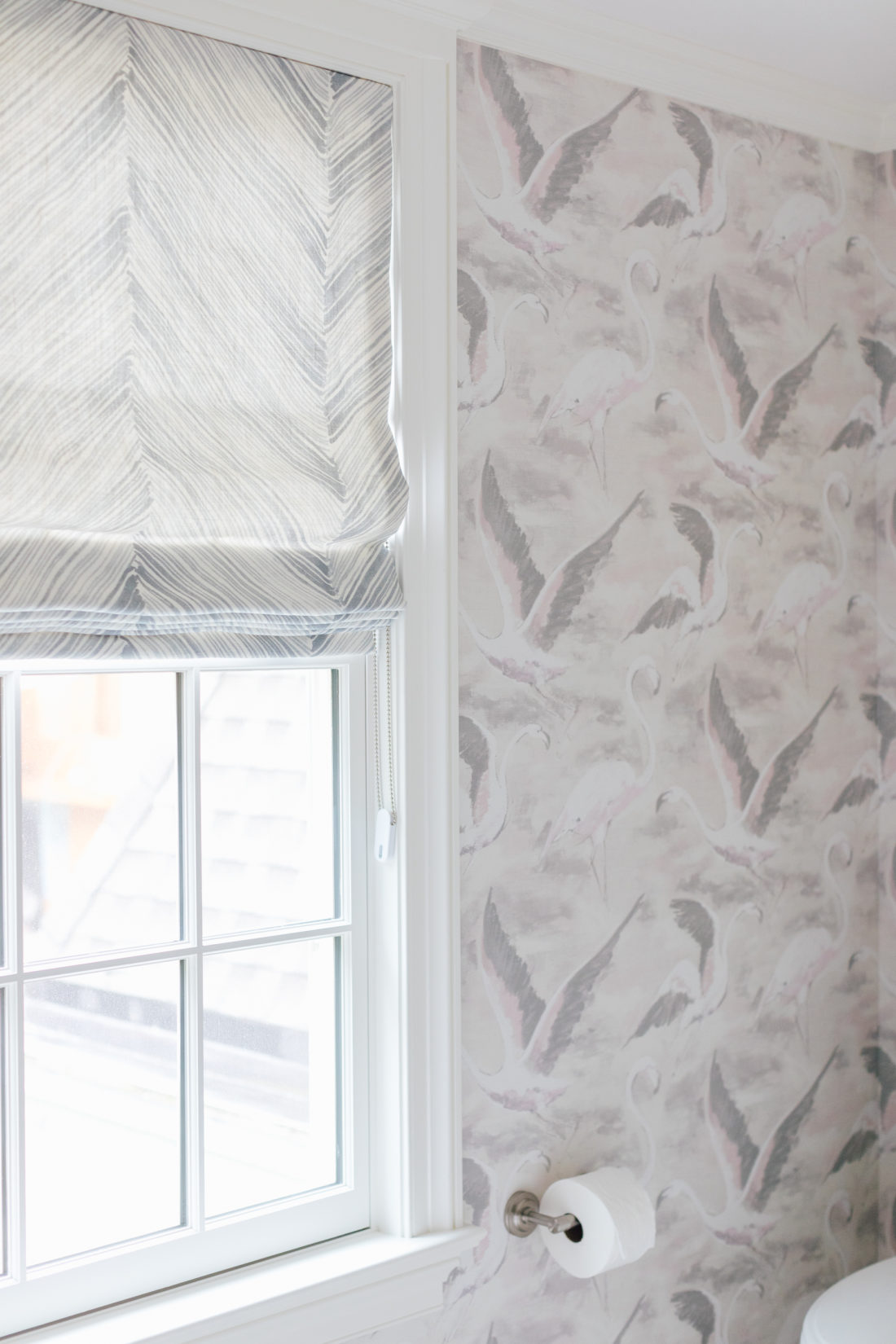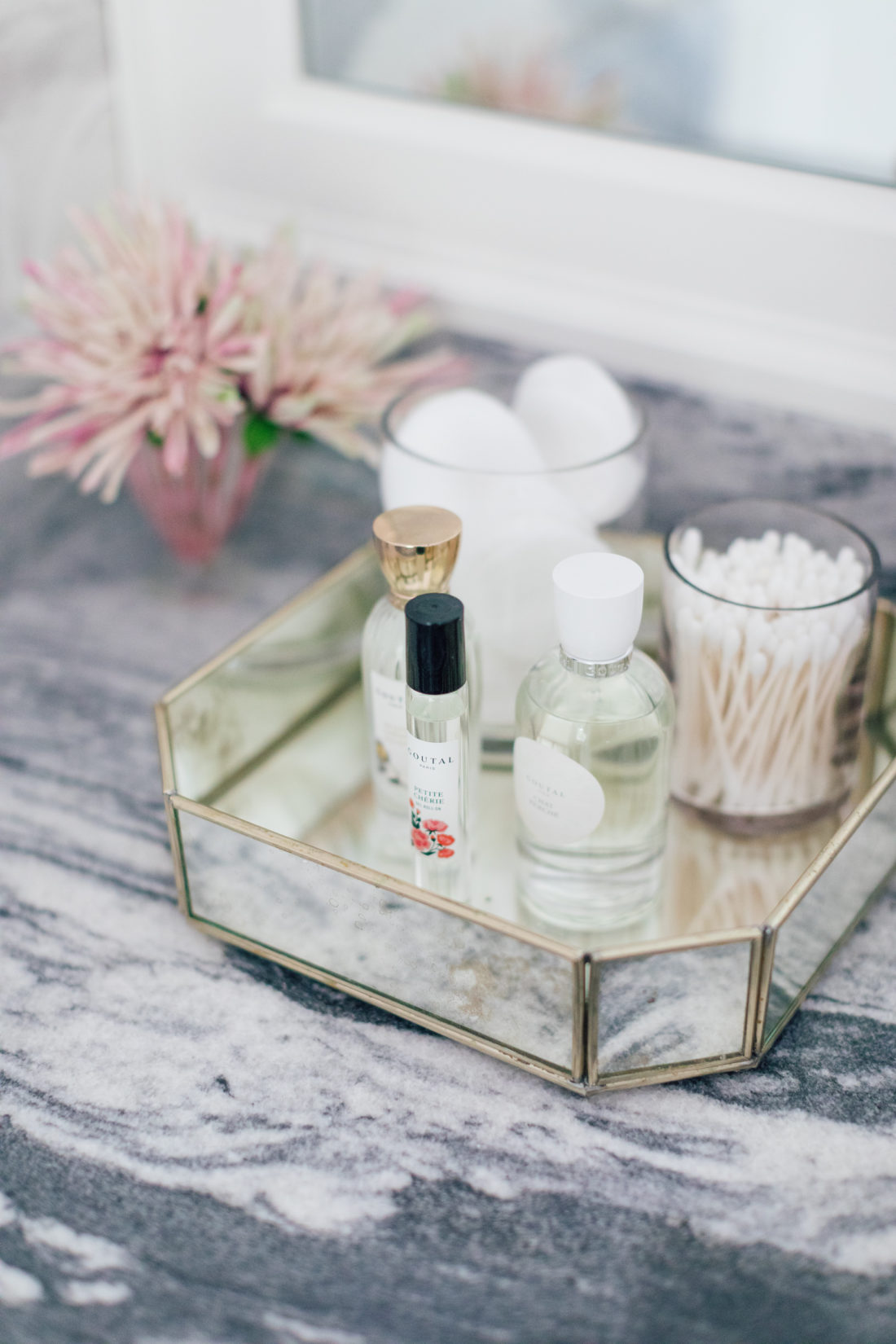 Photographs by Julia Dags