The following content may contain affiliate links. When you click and shop the links, we receive a commission.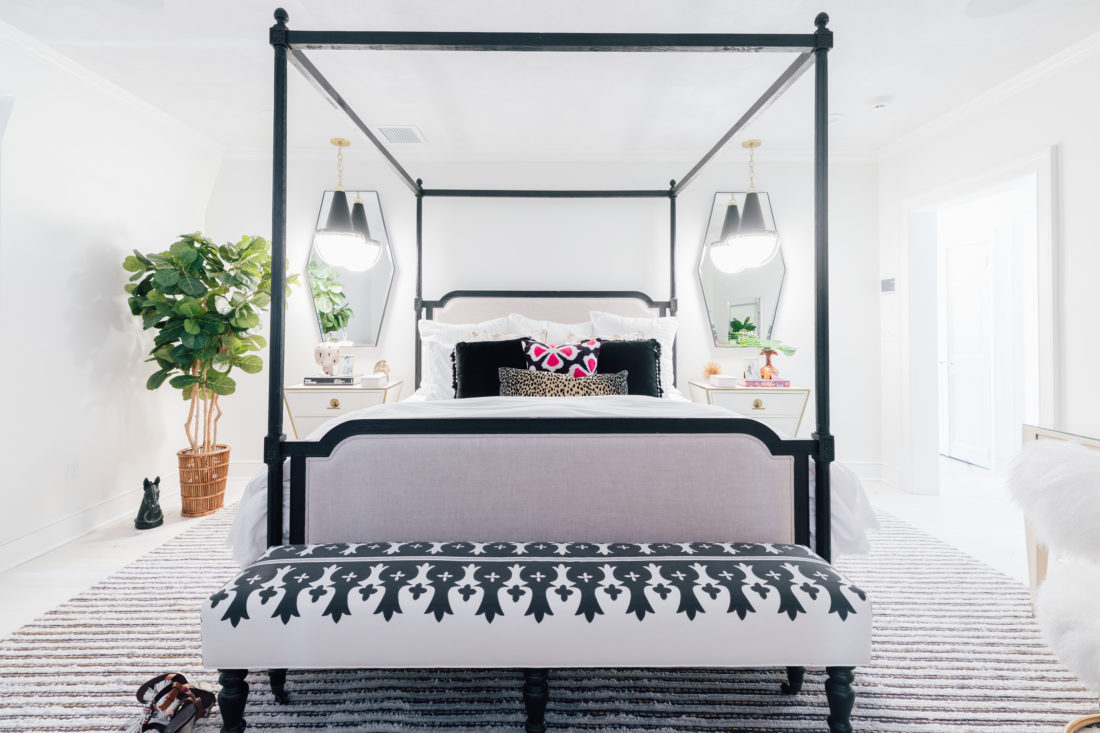 *Many thanks to Bungalow 5 for sending me their Hunter Desk for our Master Bedroom. As always, the opinions expressed are entirely my own.
I'm so in love with our Master Bedroom, and I'm excited to bring you inside for a tour today! I loved the really textured and neutral vibe of our Master in our last home, and for this one, I wanted to continue the vibe but give it an upgrade. Kyle and I told Prudence when we first met that we wanted our Master to be a calming and sexy little oasis just for us– and that we wanted some luxury in there! I feel like this room turned out just as we'd hoped.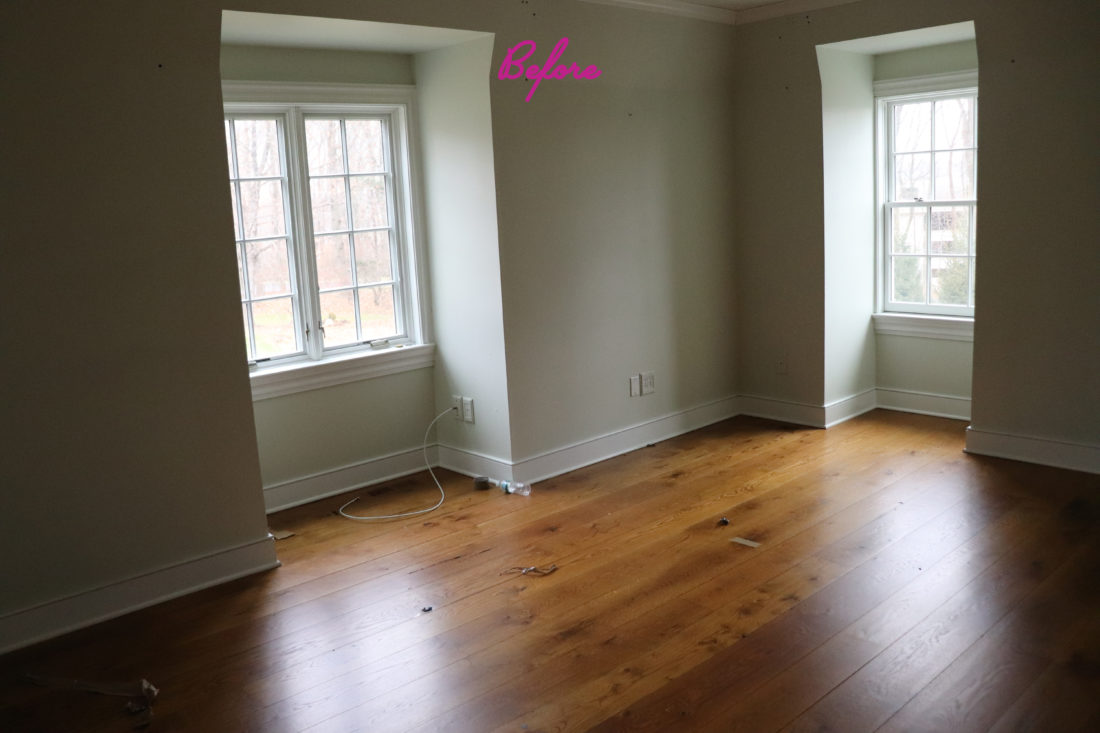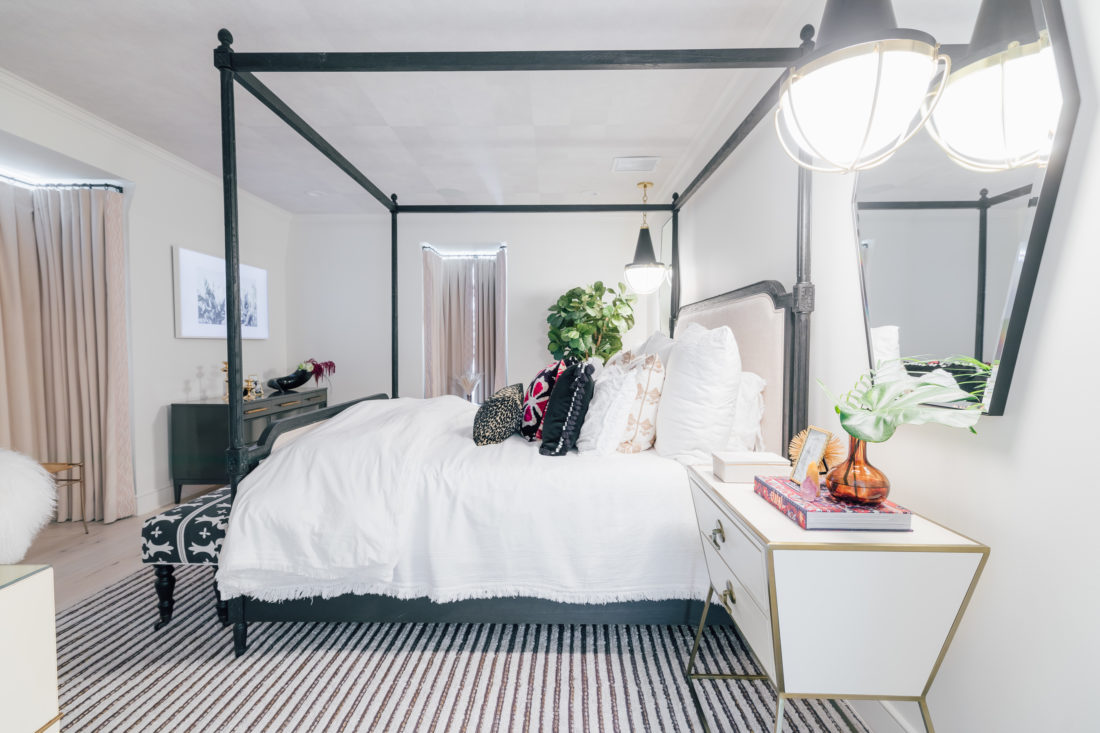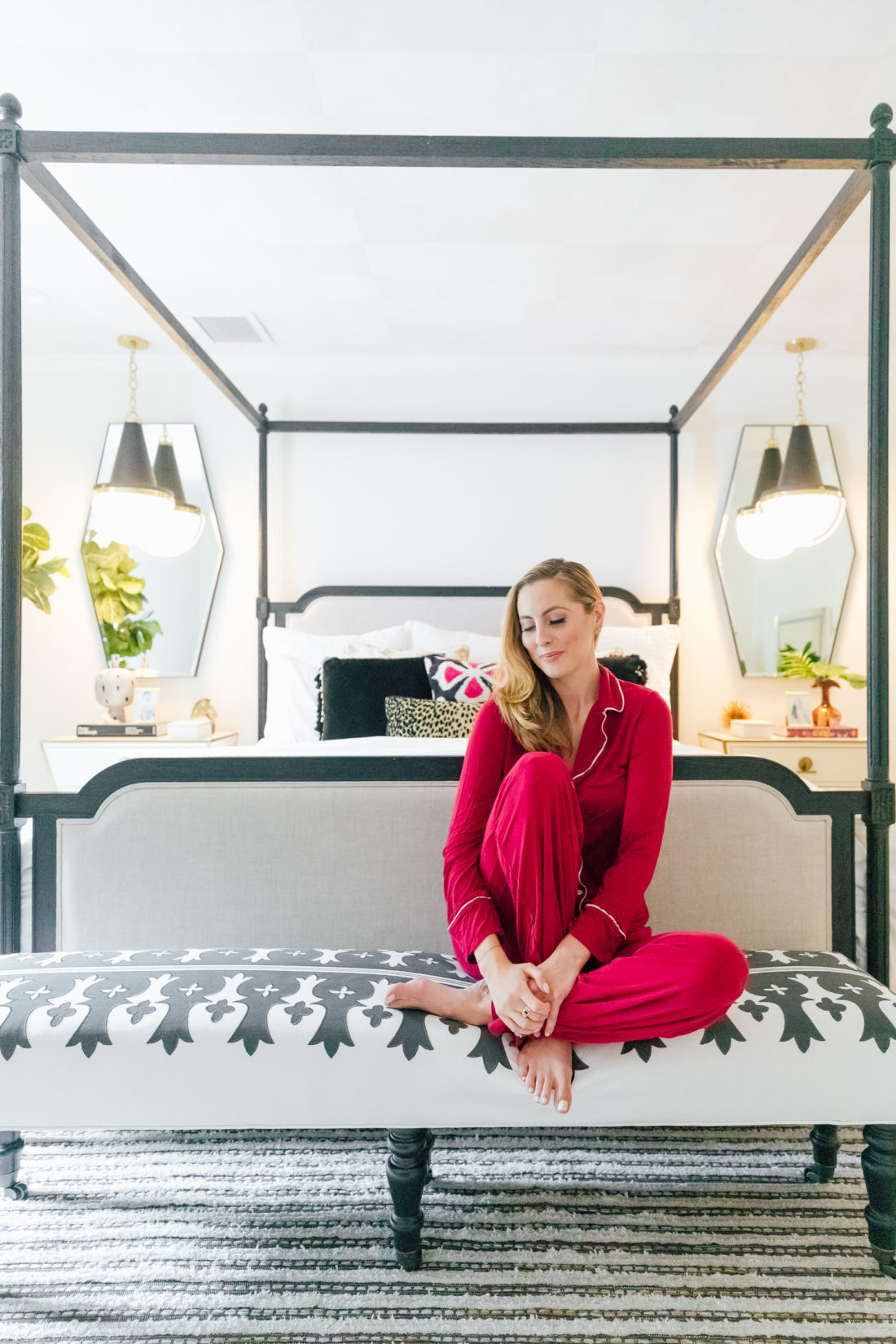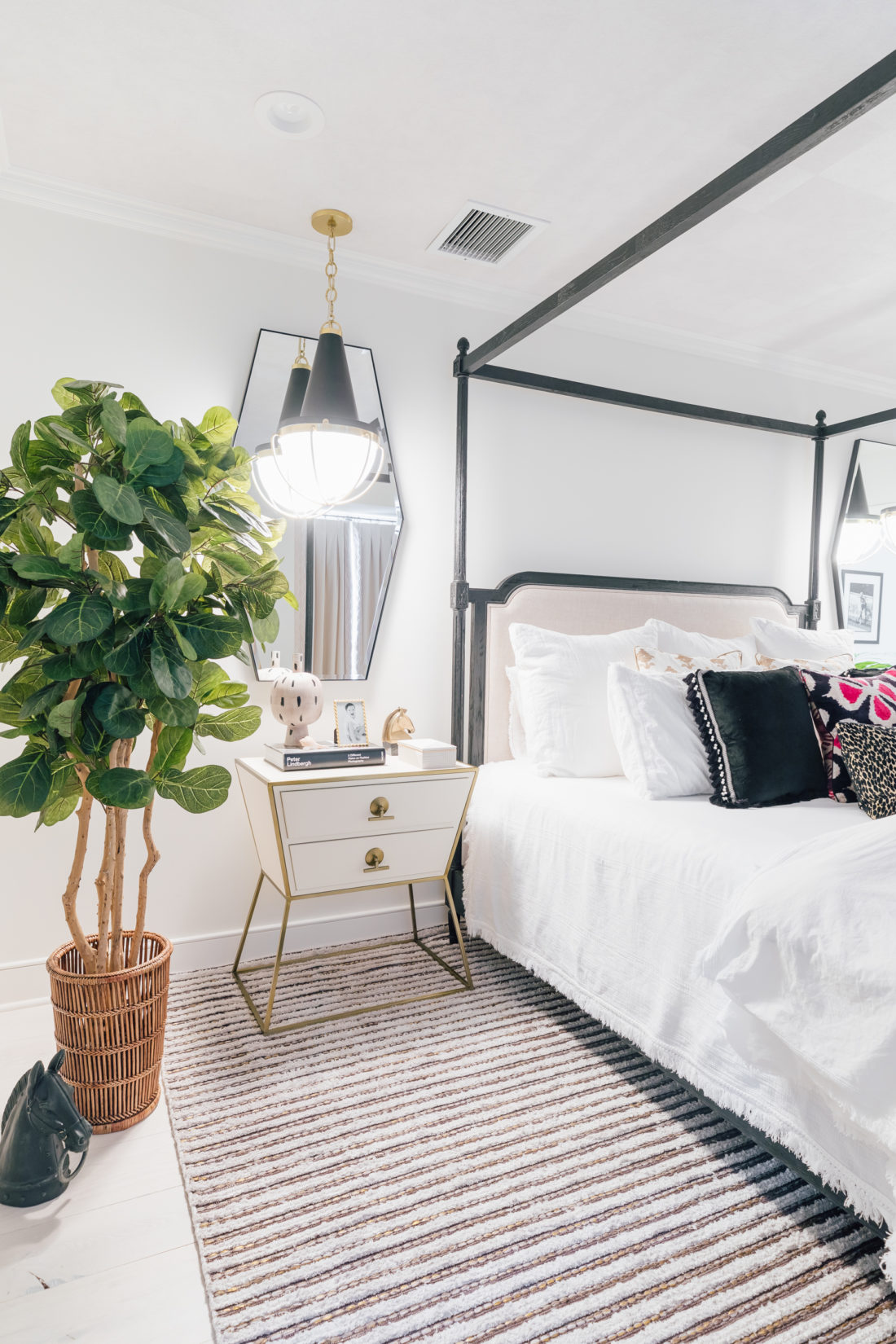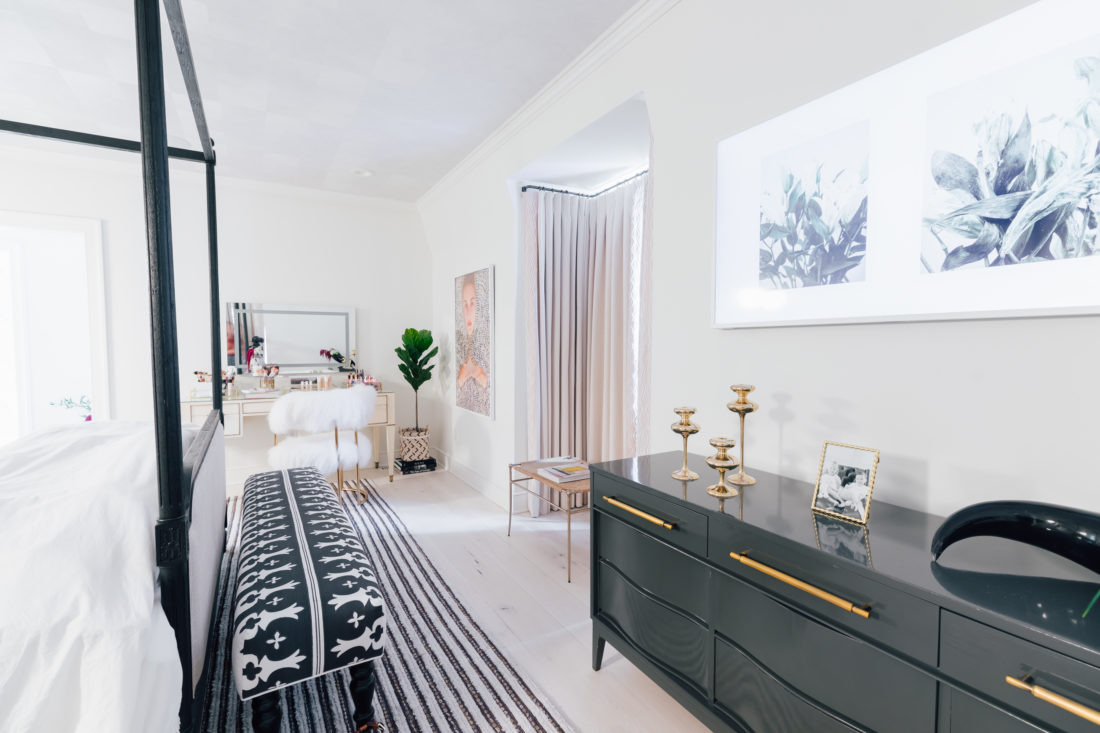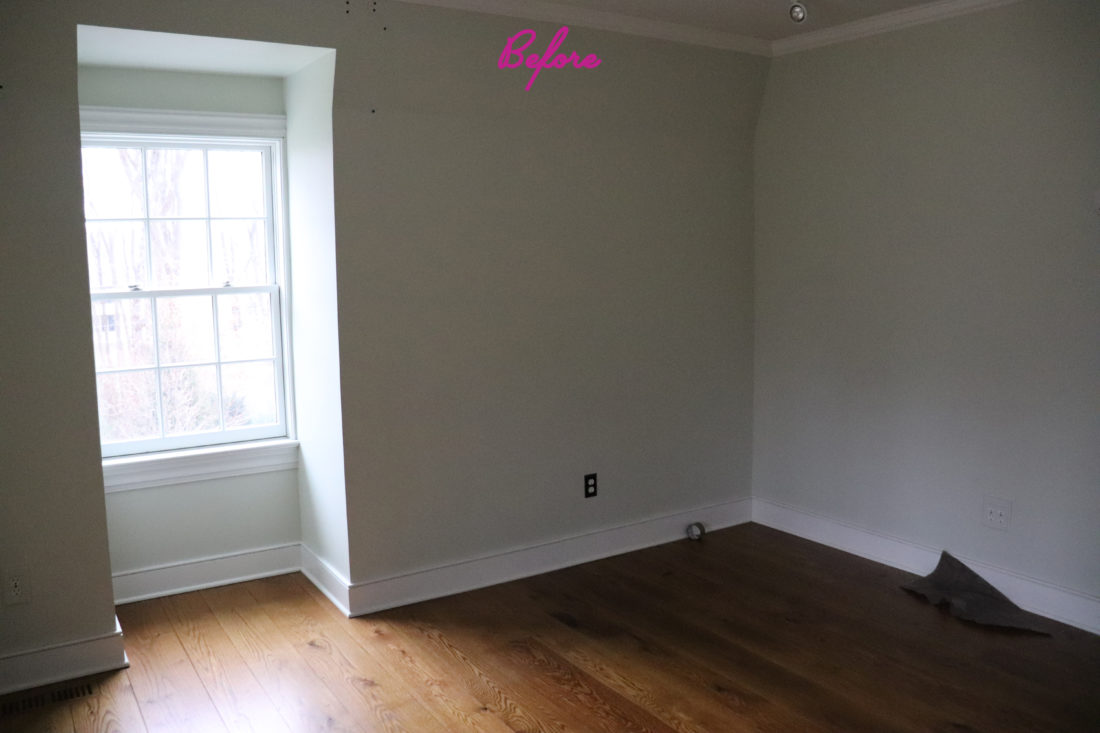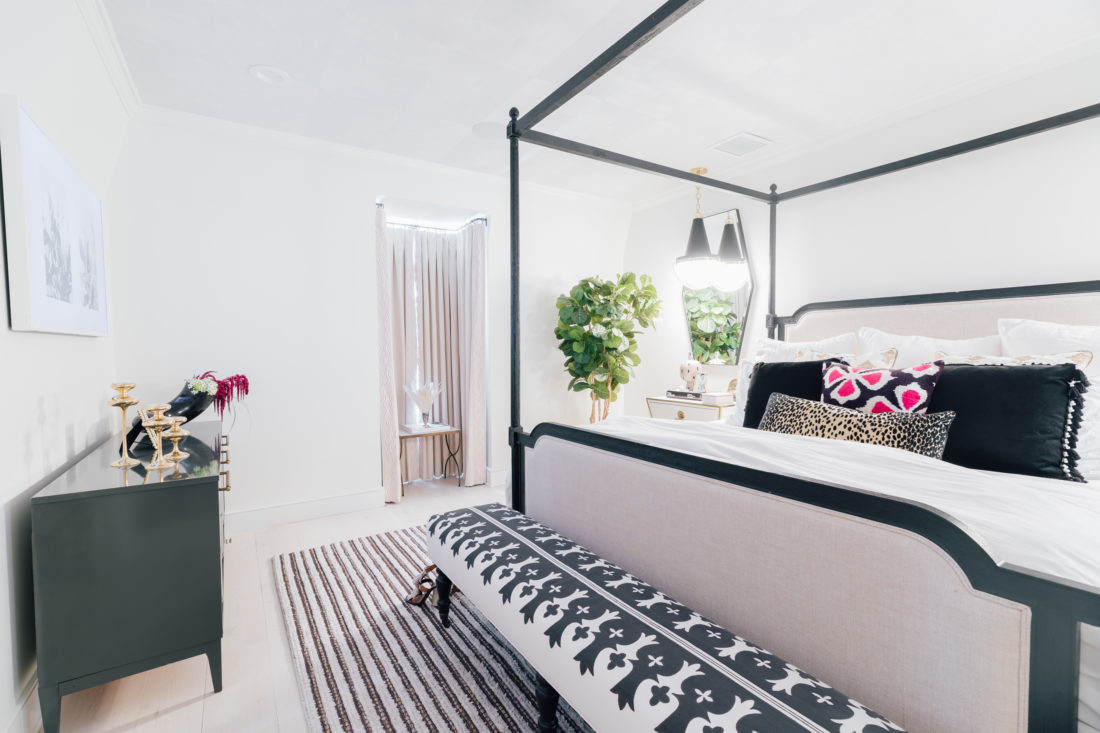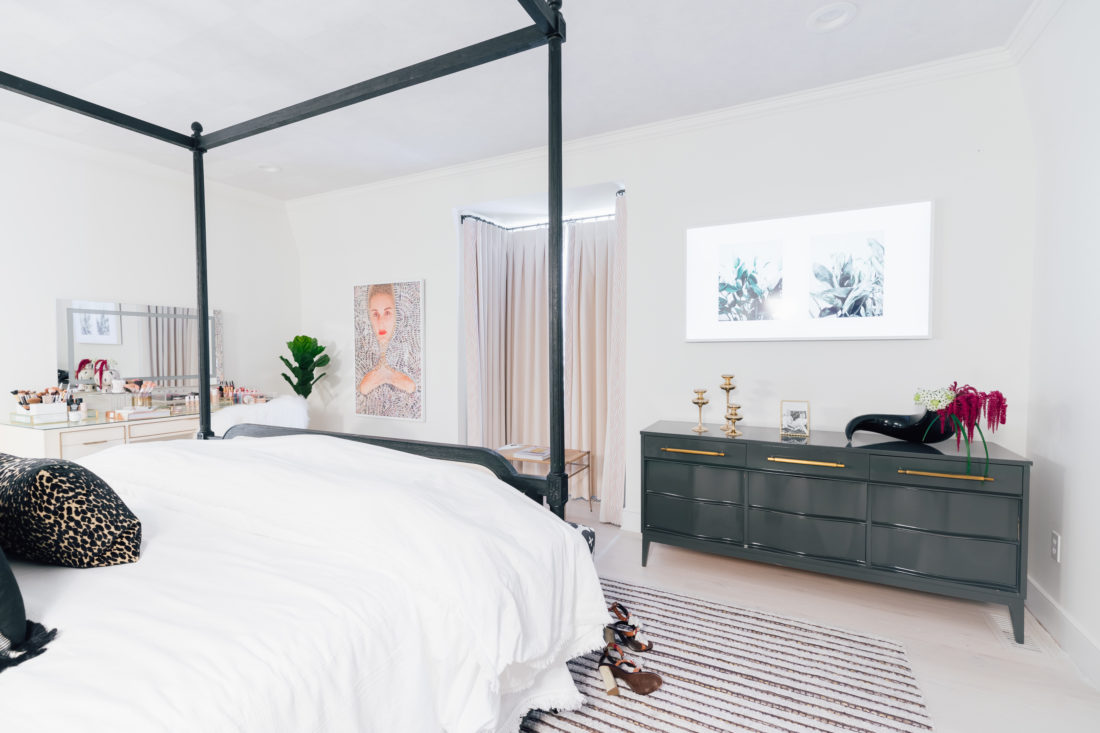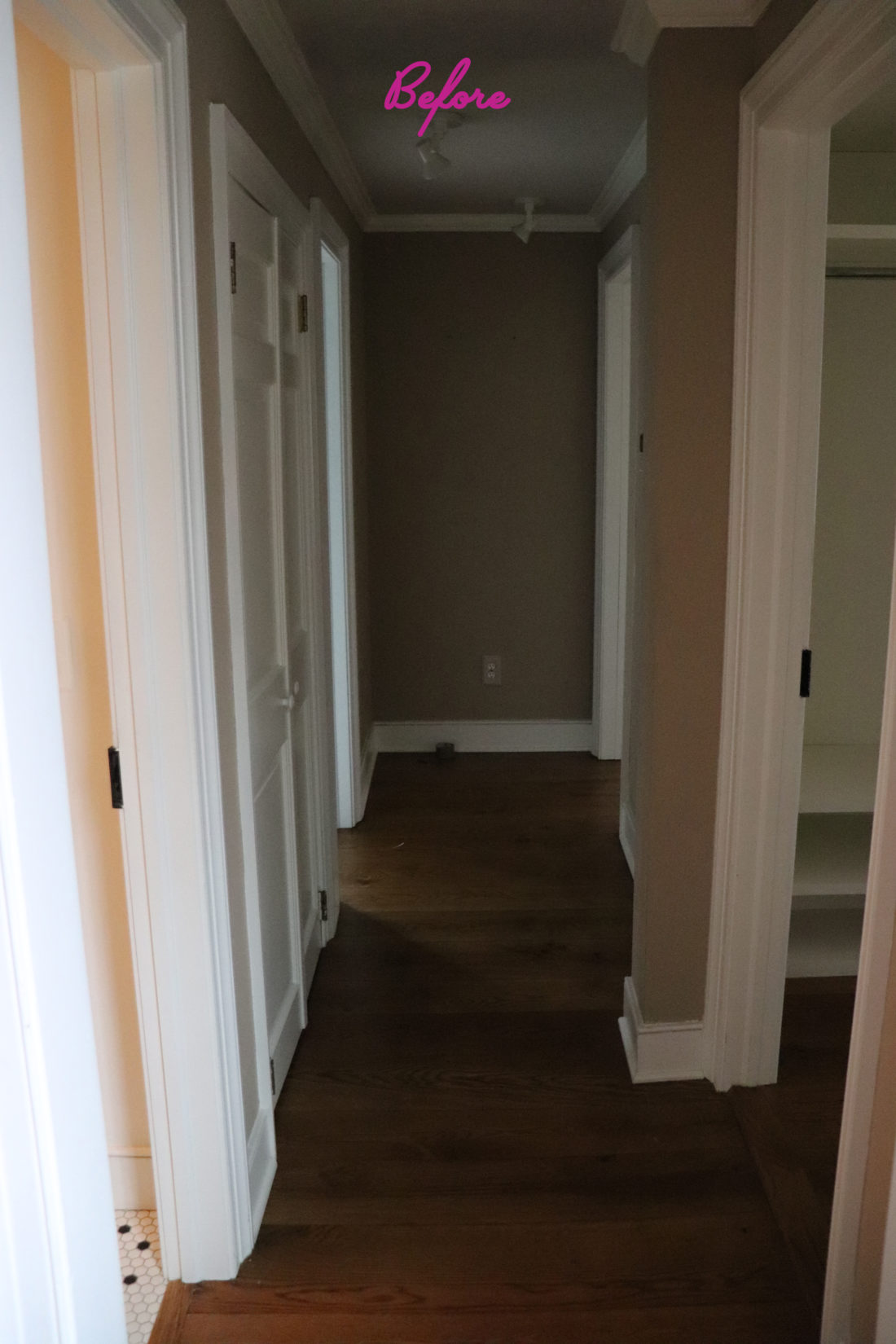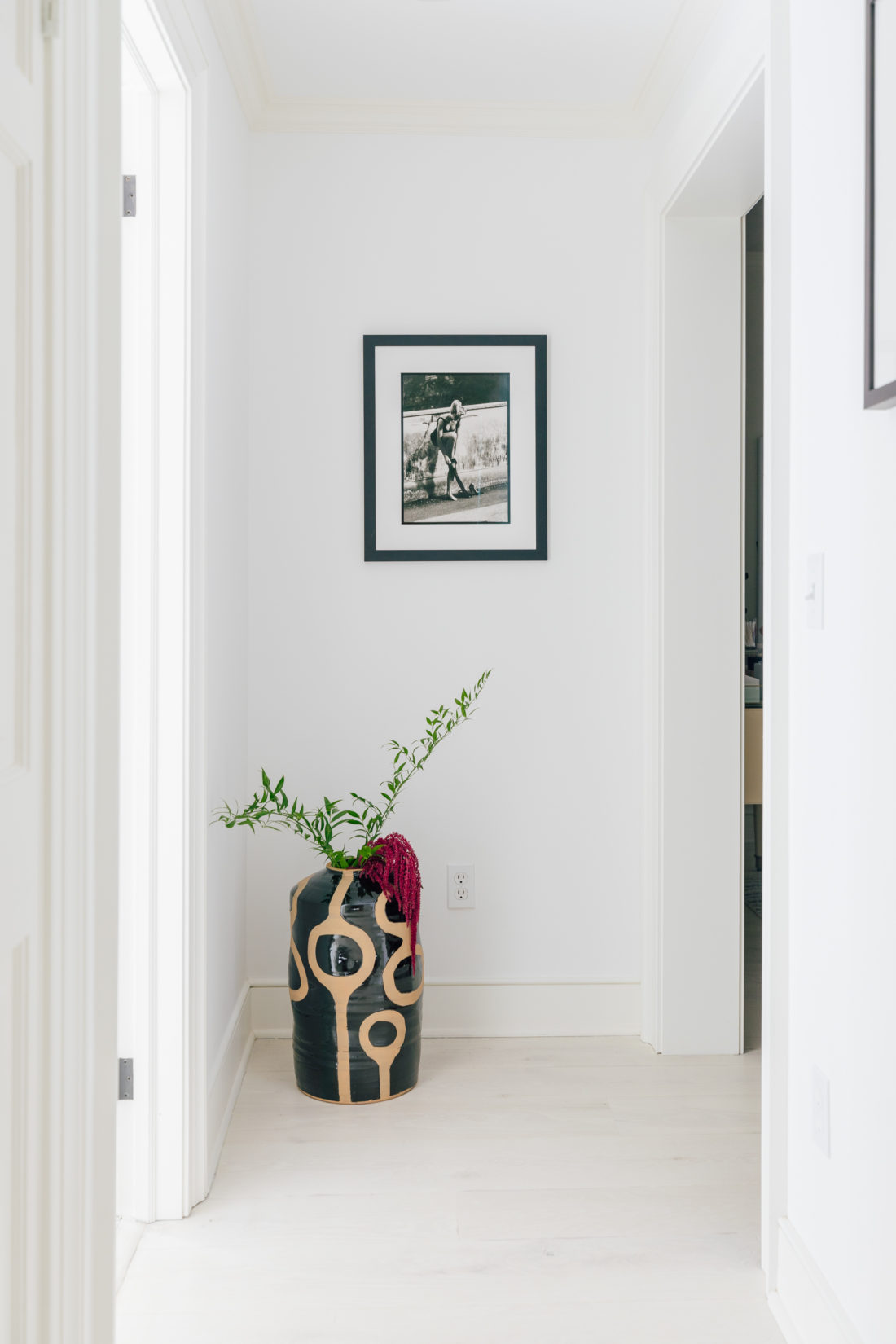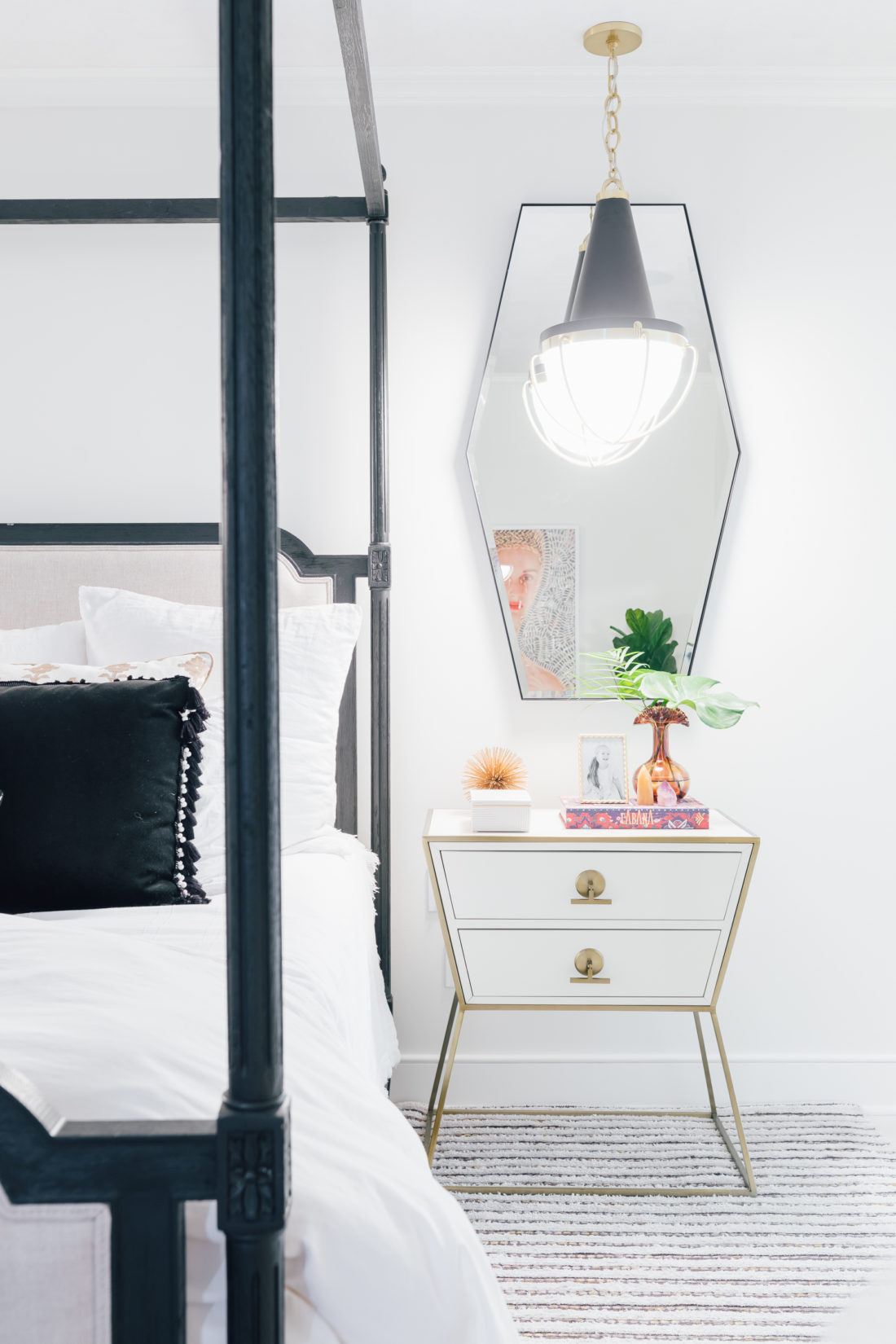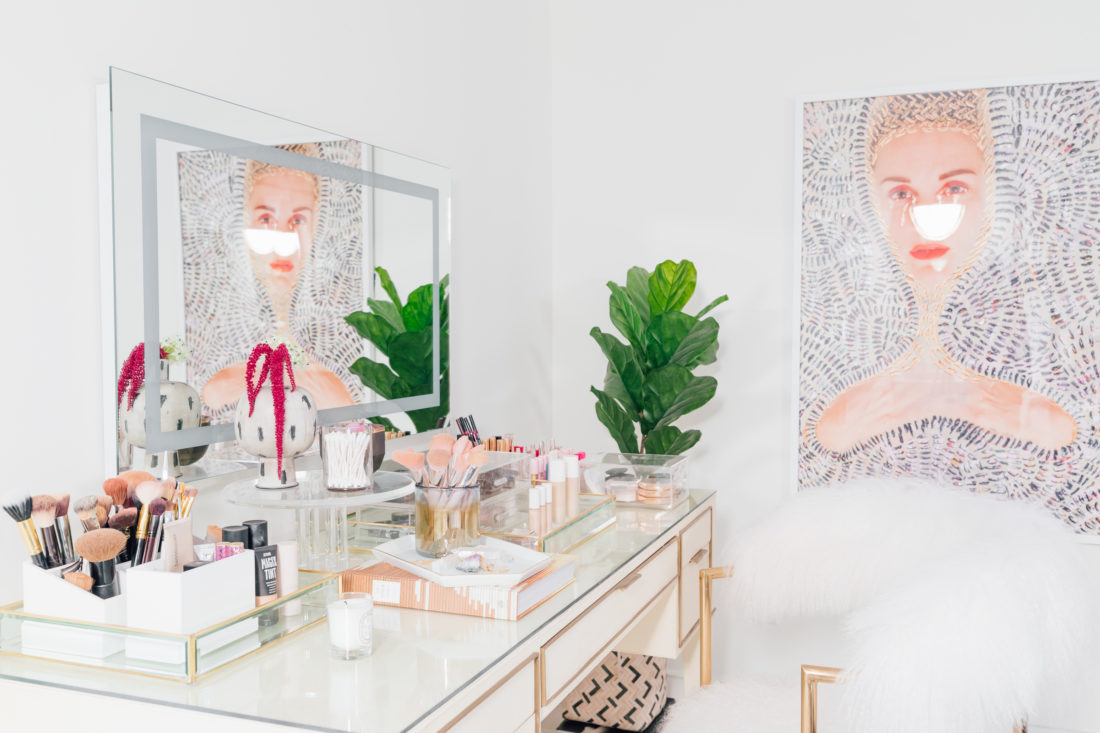 The room has so much texture, but a really refined color palette, and we were able to keep some of our furniture (bed and bench) from our last home, but alter slightly. One of my favorite touches was how Prudence envisioned the super glam mirrors hung behind the pendant lights next to the bed. It creates such a luxe environment and makes me feel like I'm in a special and chic hotel every single day! A design challenge in this space was figuring out how to integrate my "glam area" in to our bedroom, since it couldn't be a separate room as it could in our last home. I think the solution worked out perfectly, and it's lovely feminine. The Hunter Desk by Bungalow 5 was the perfect mix of femme and edgy to fit the bill. I also really love how the heavy velvet window treatments create a cozy and chic space that is so unexpected!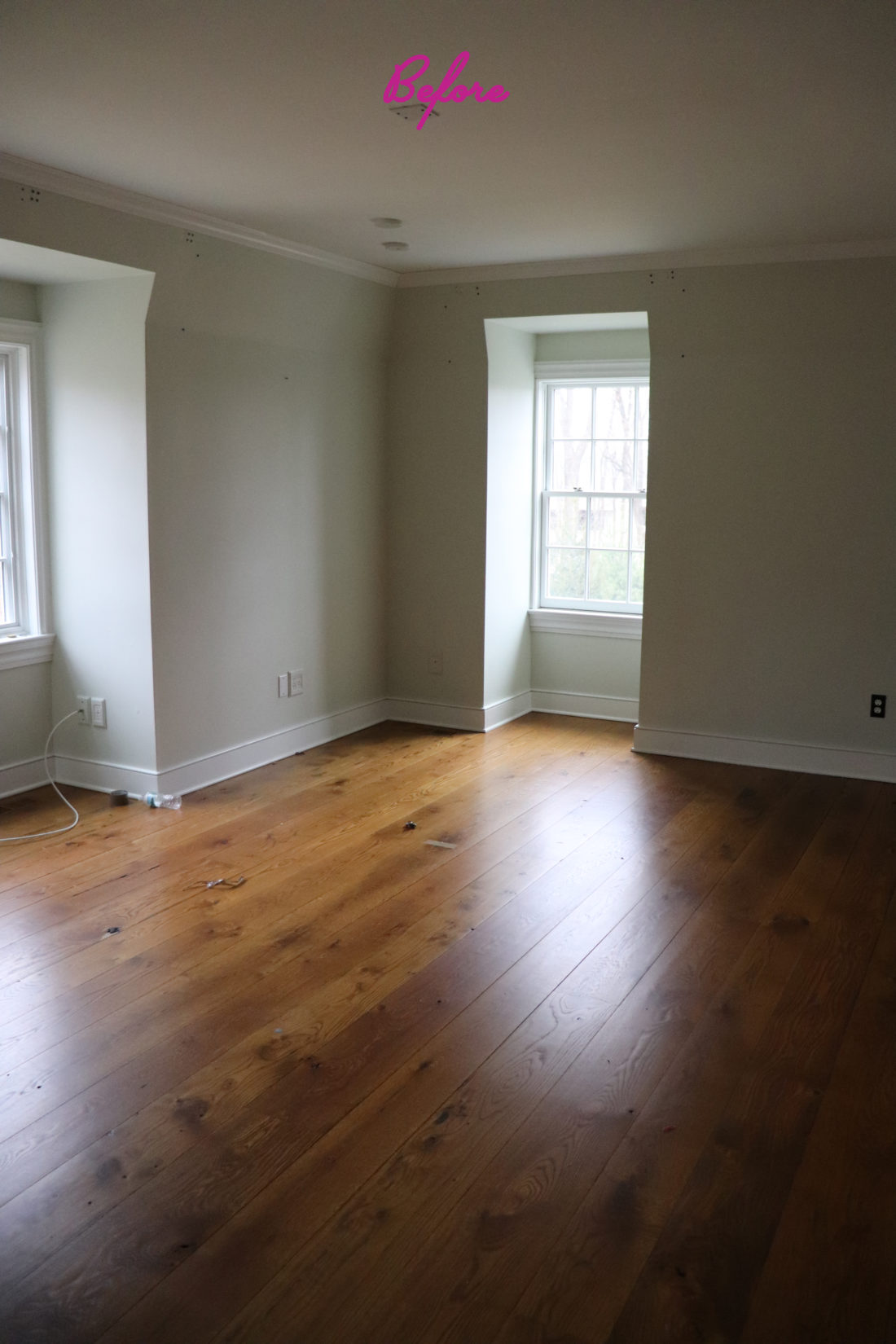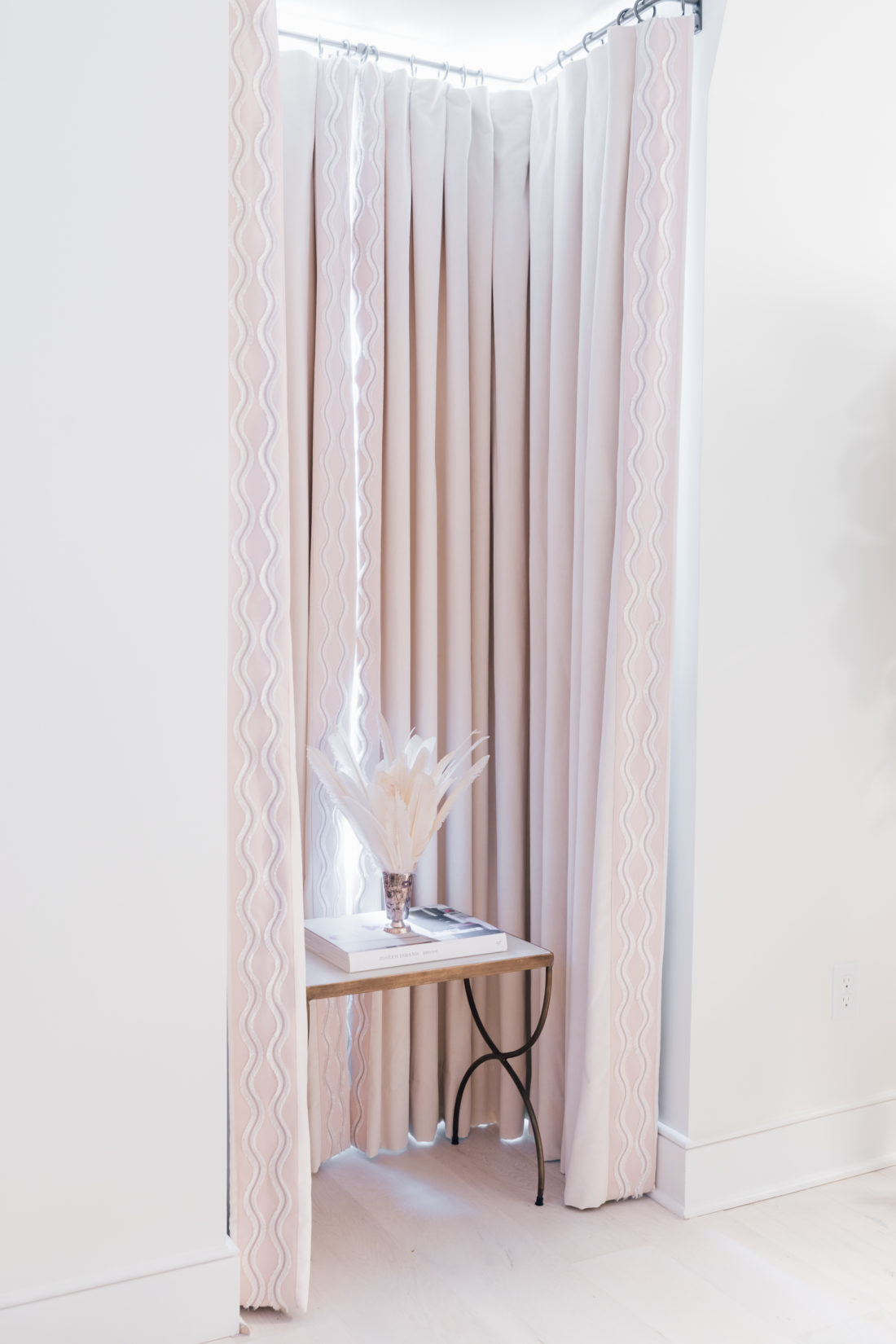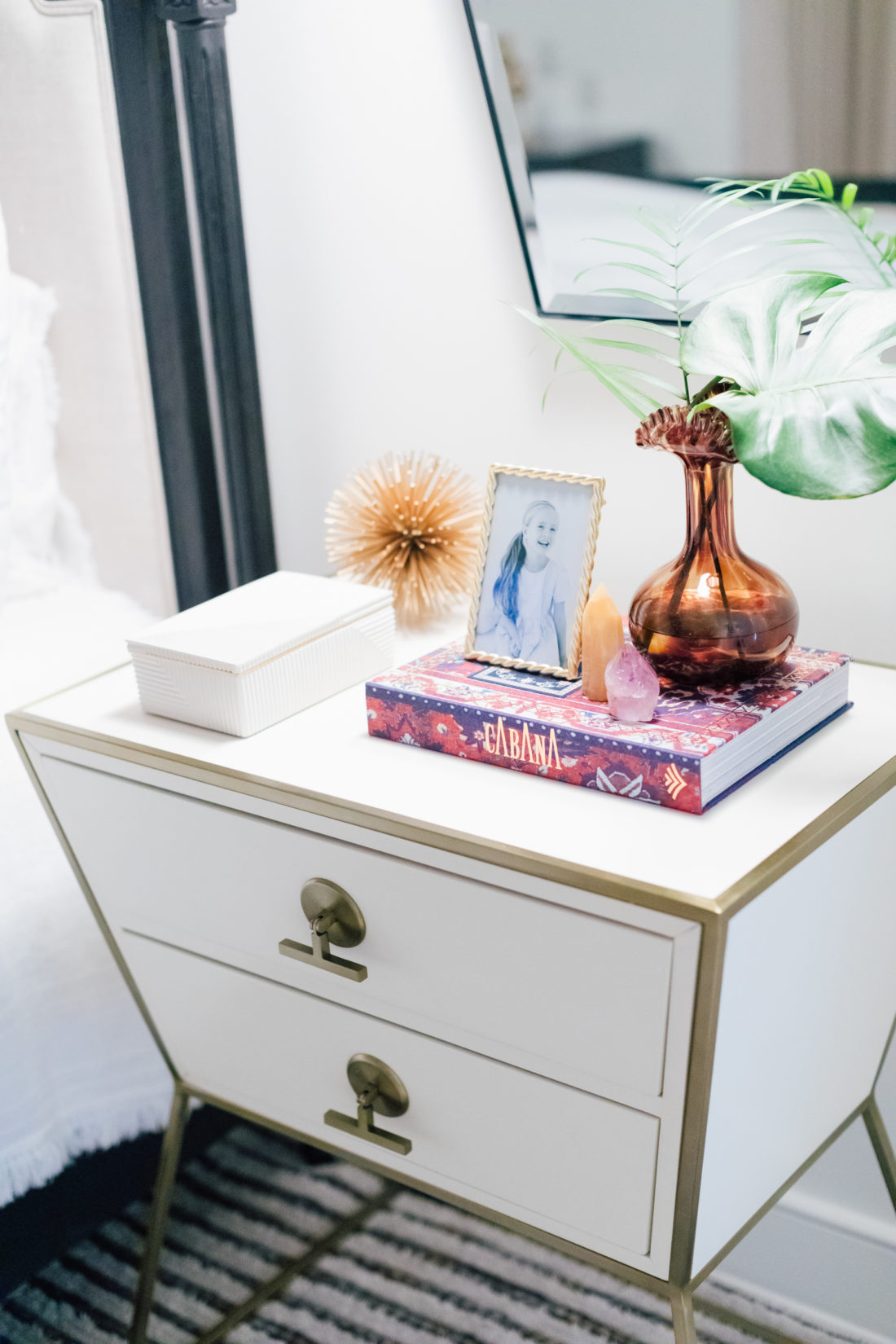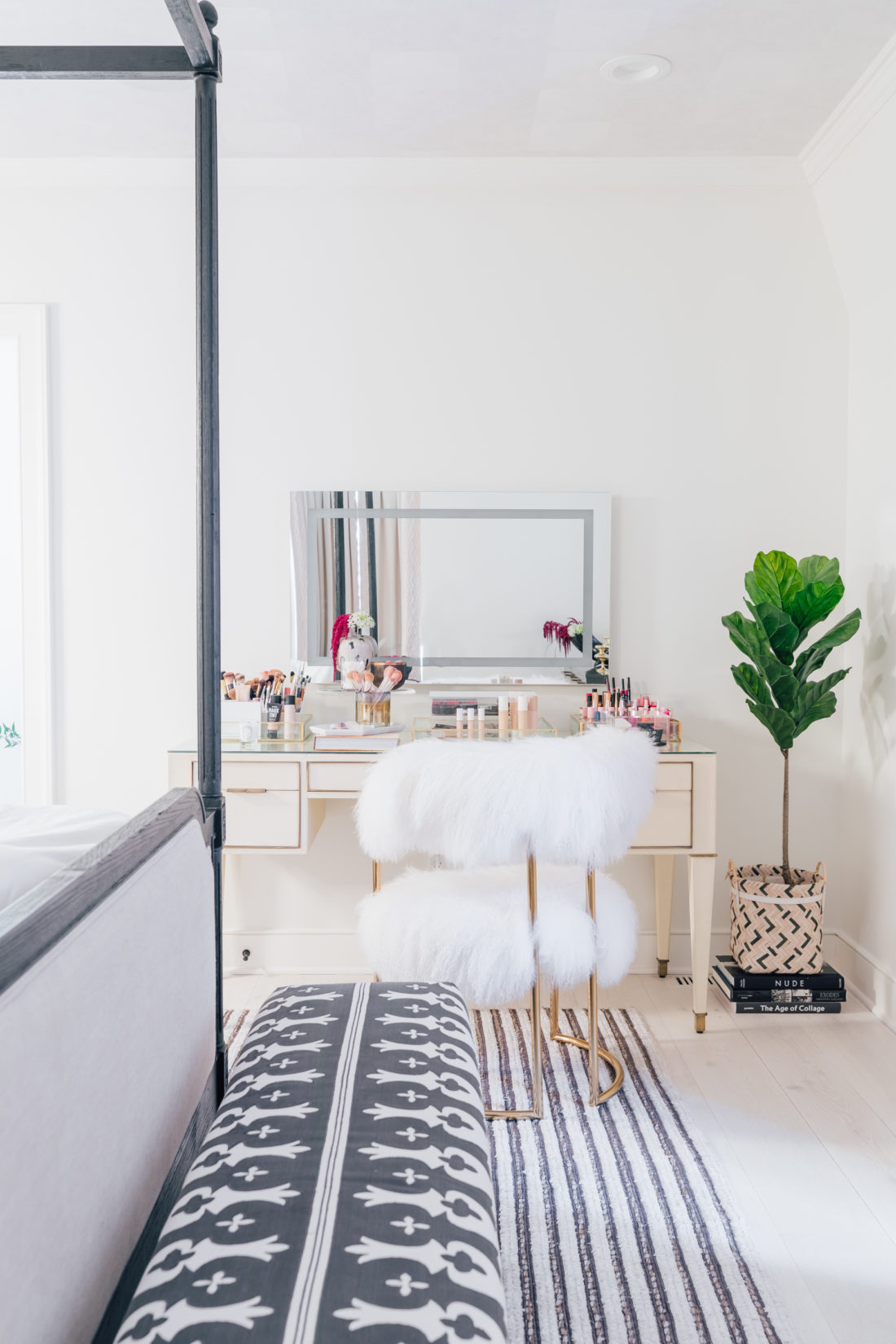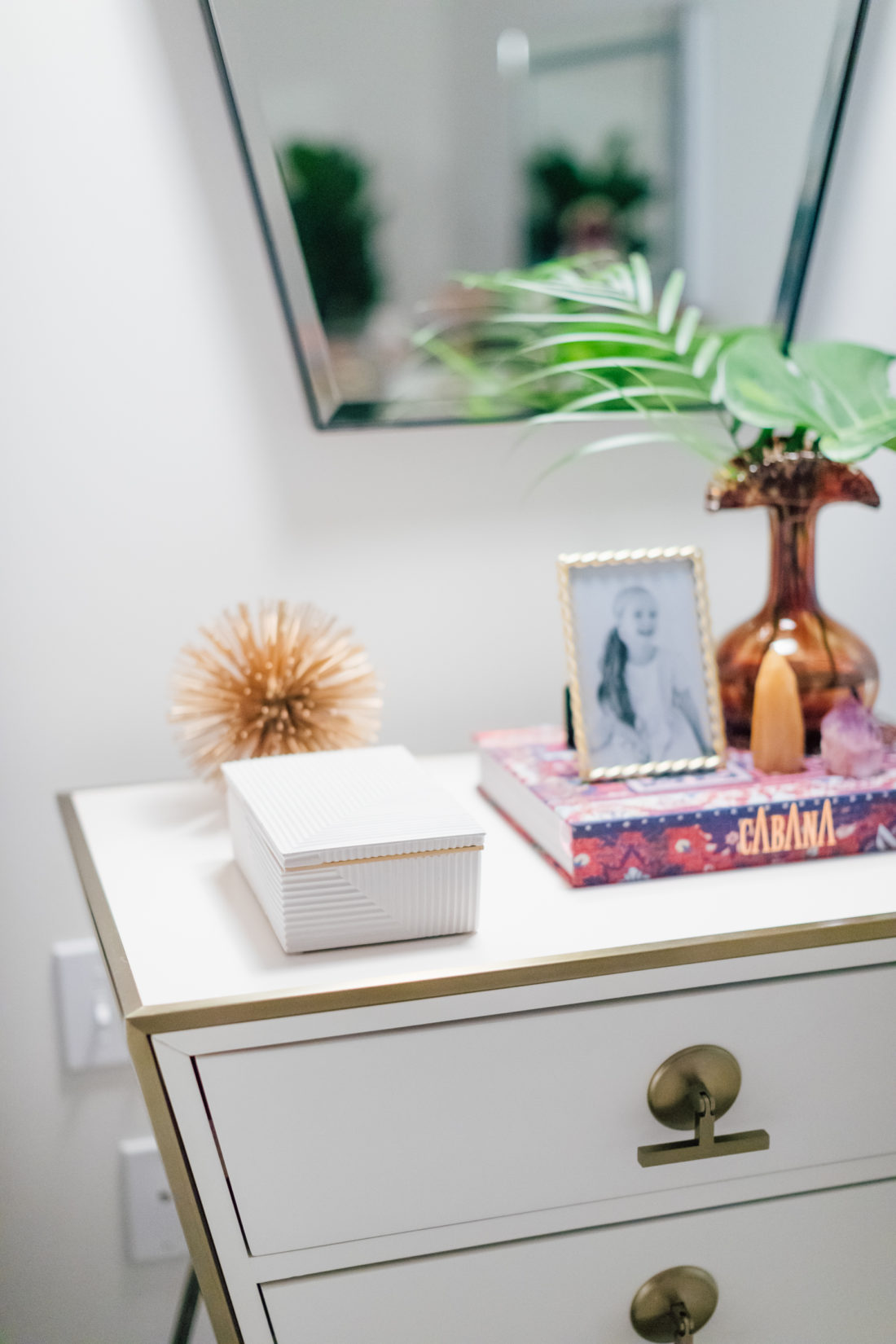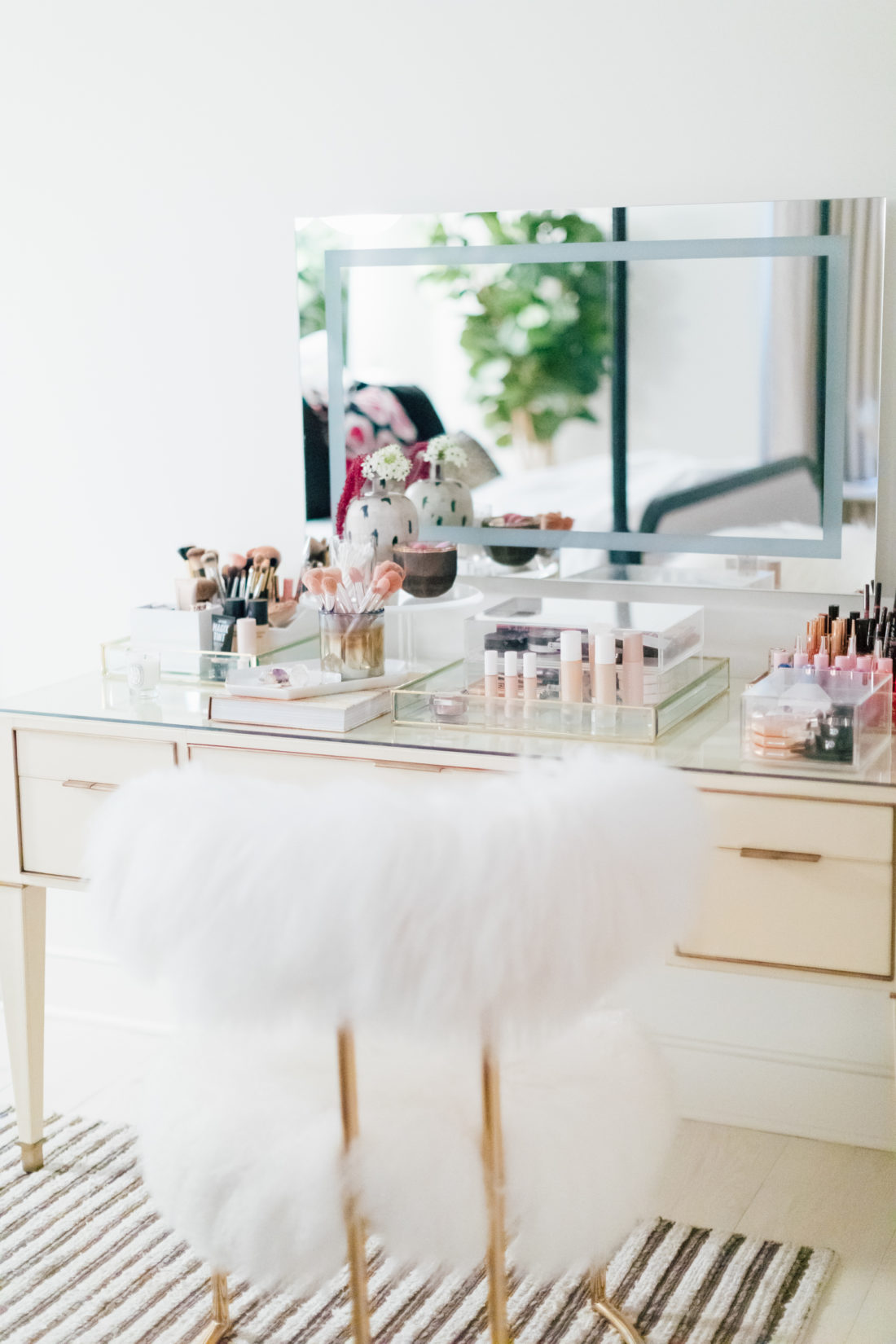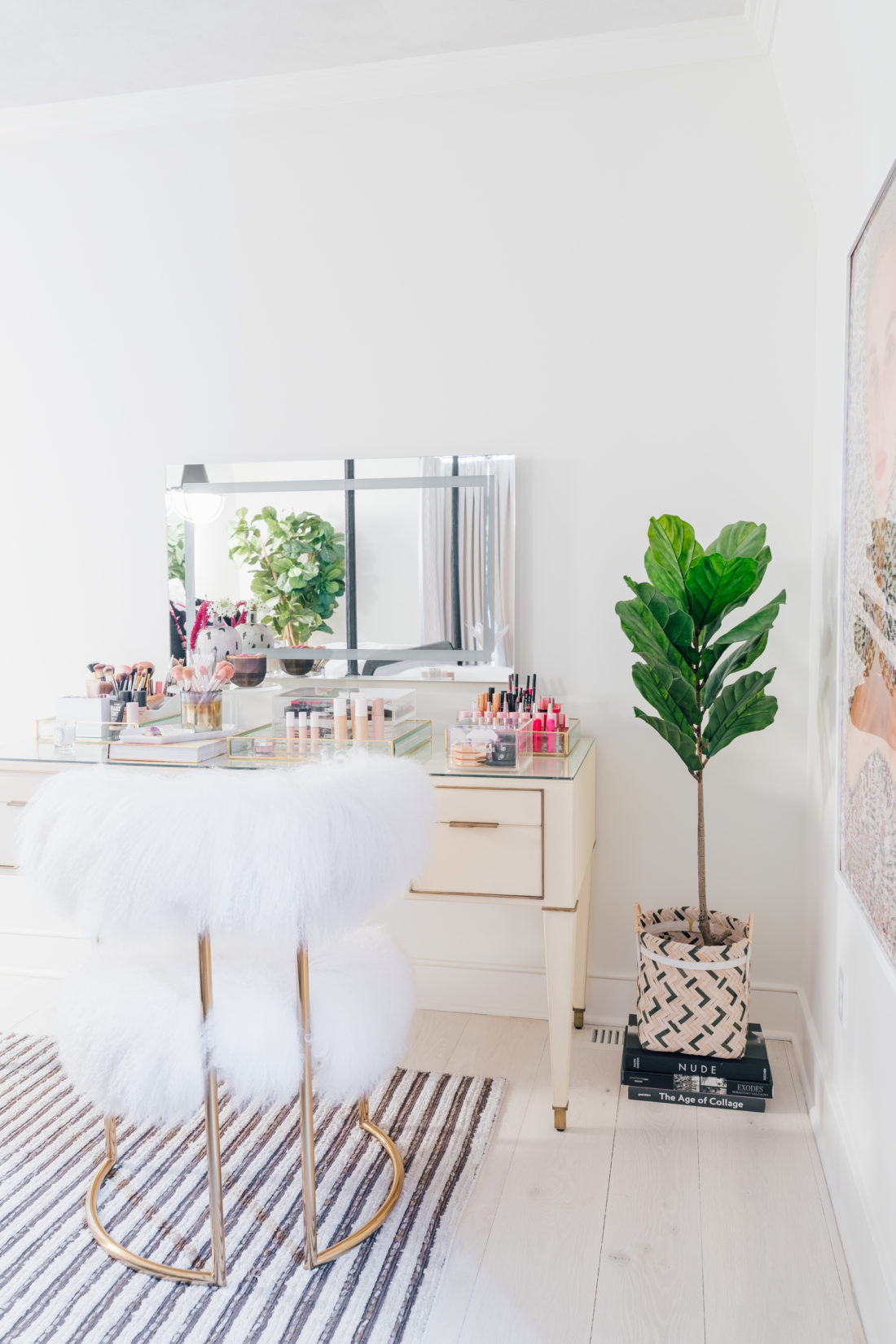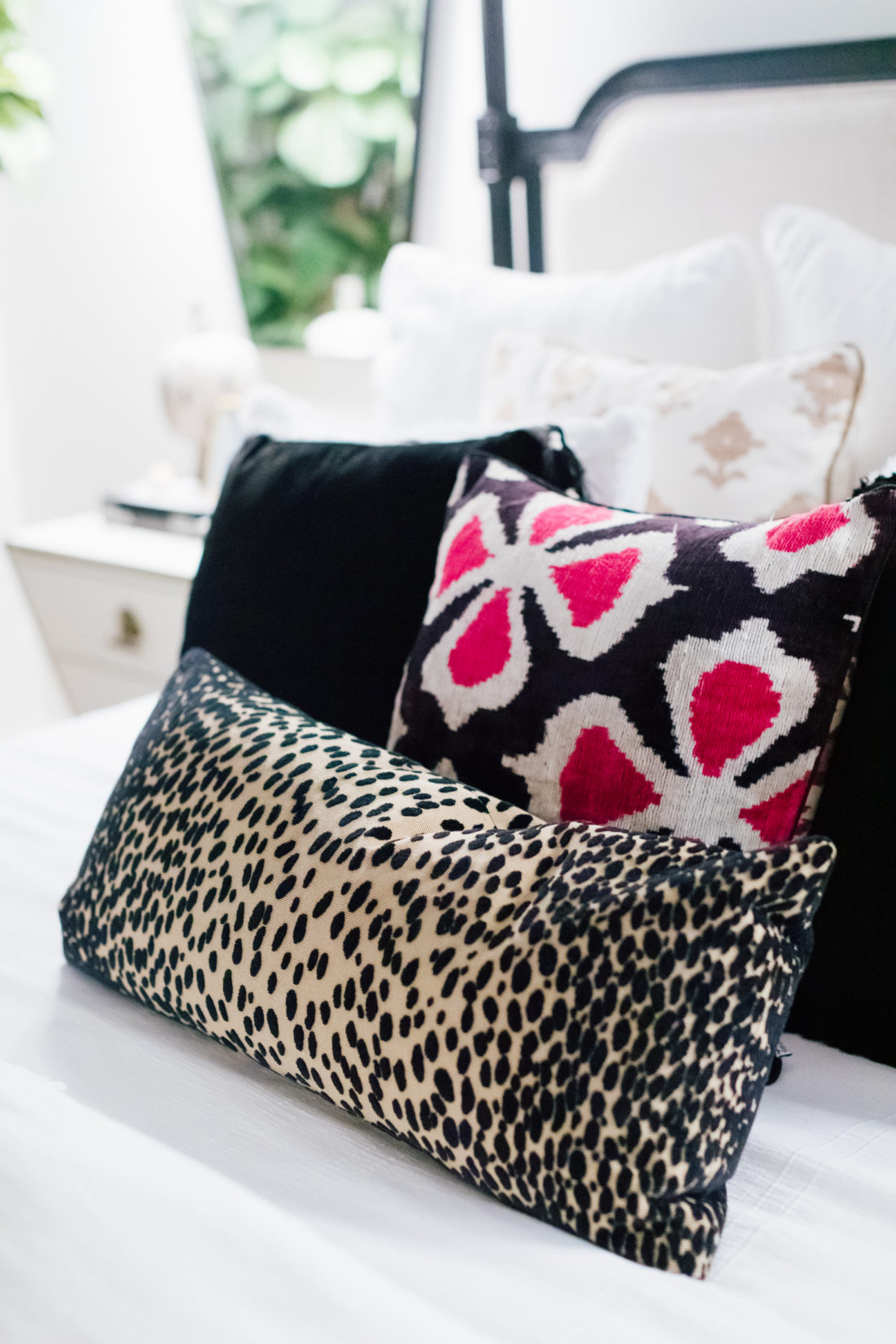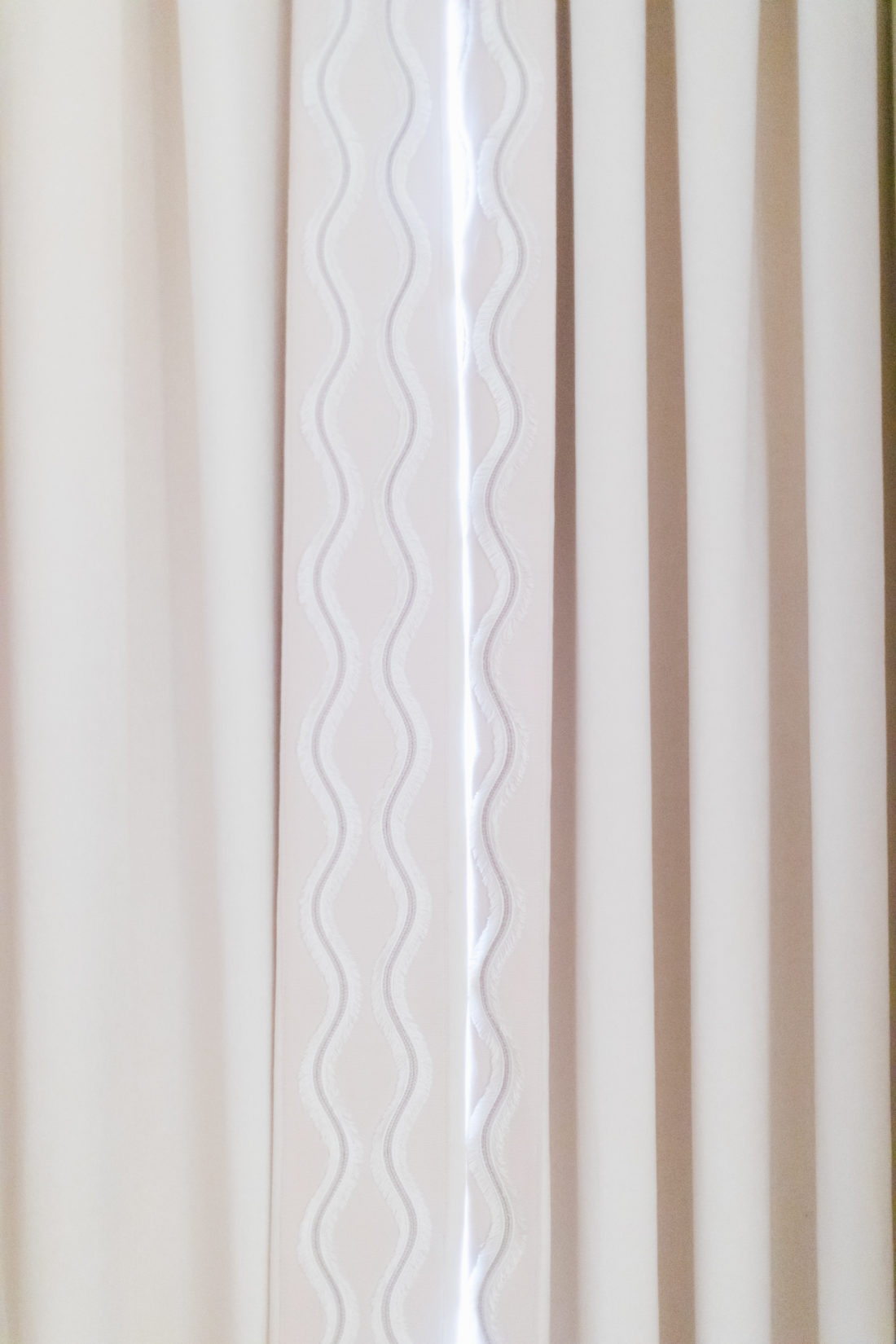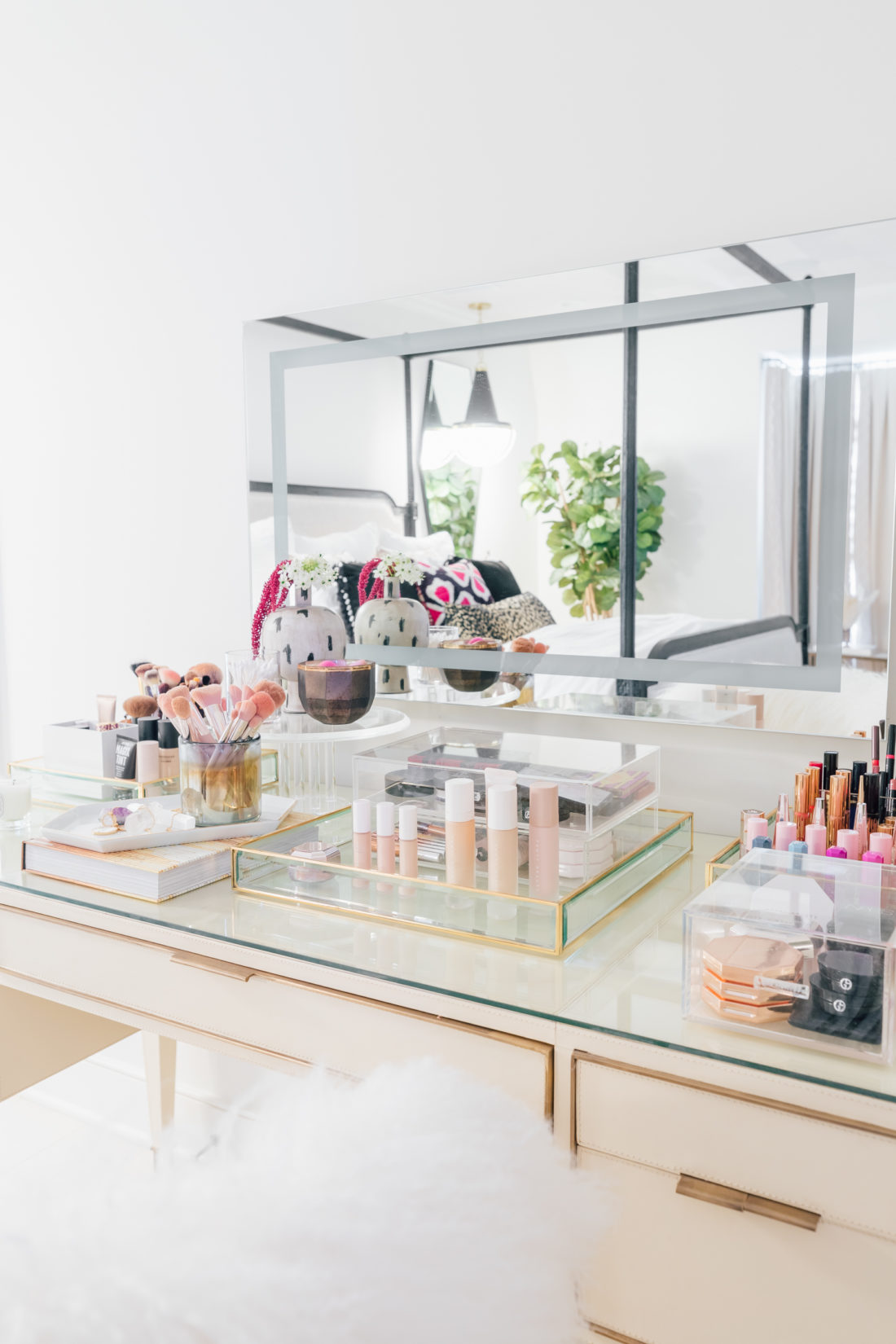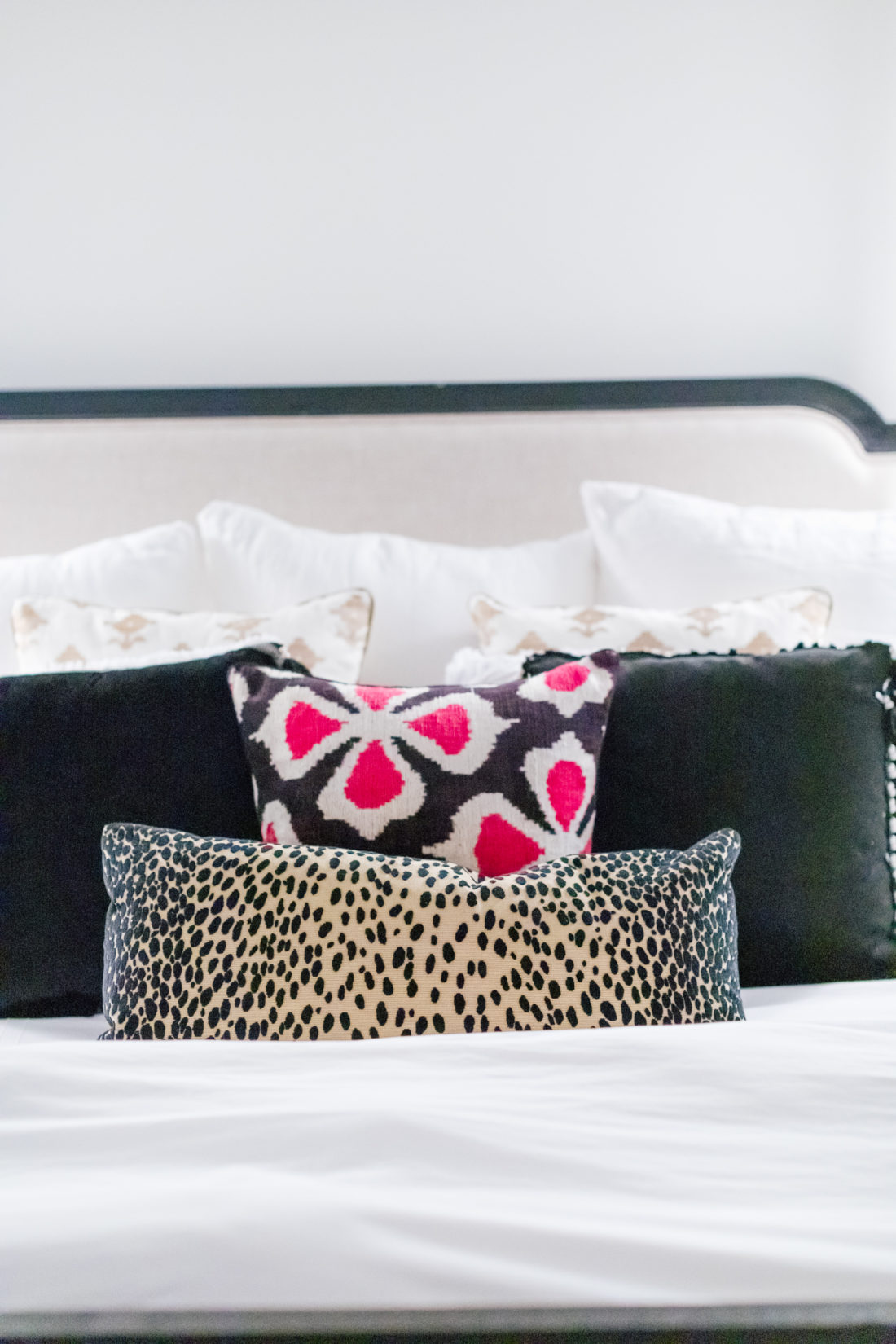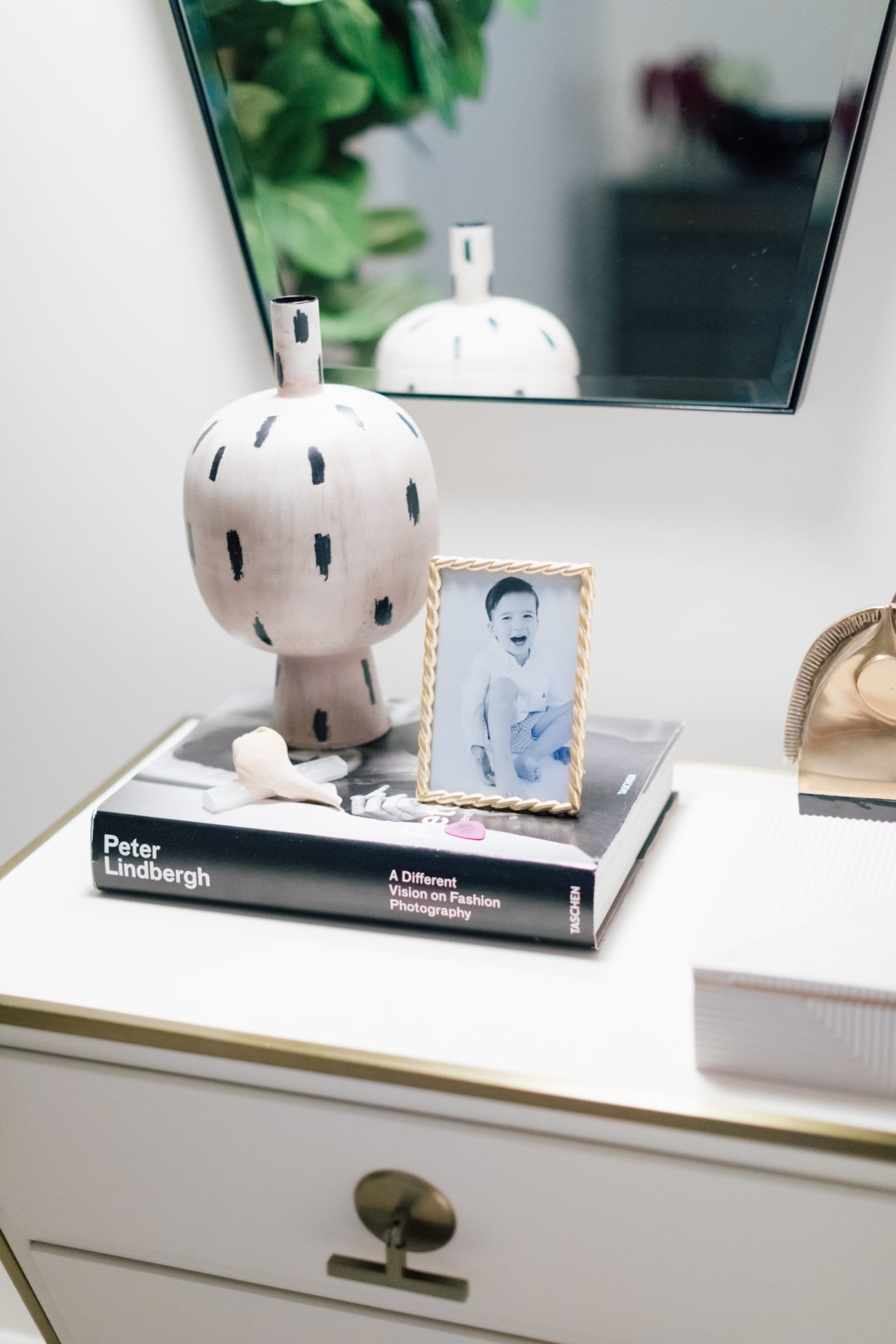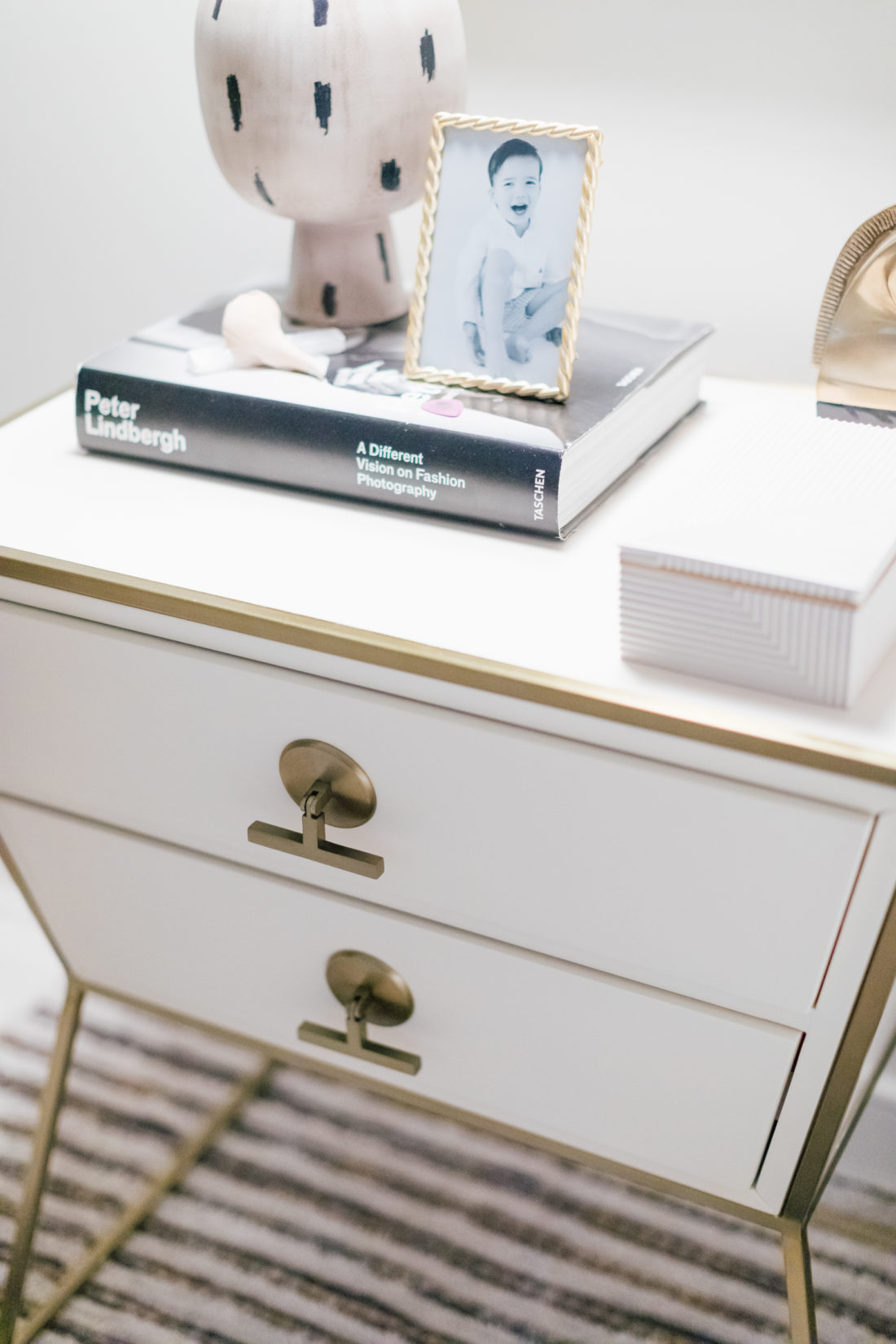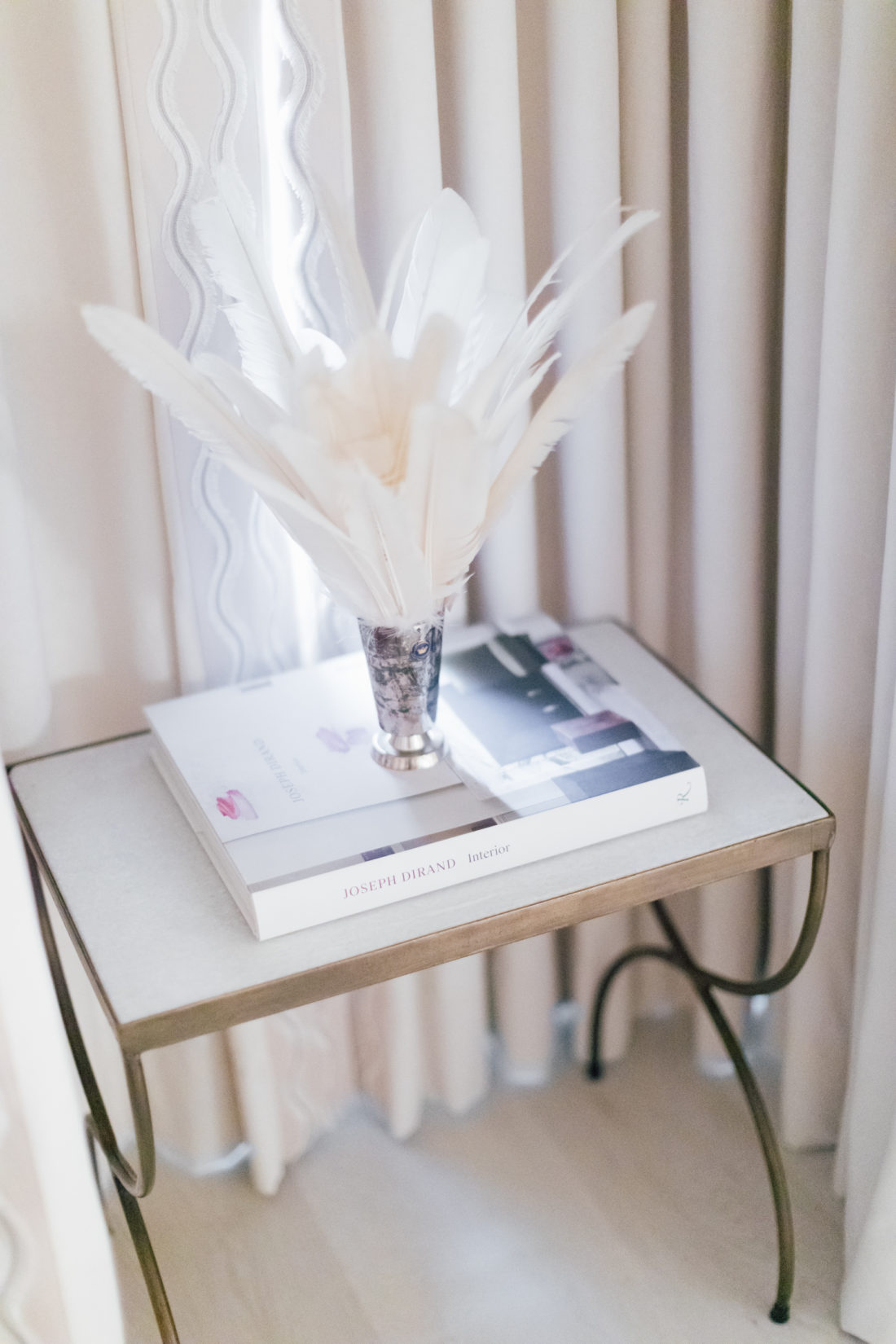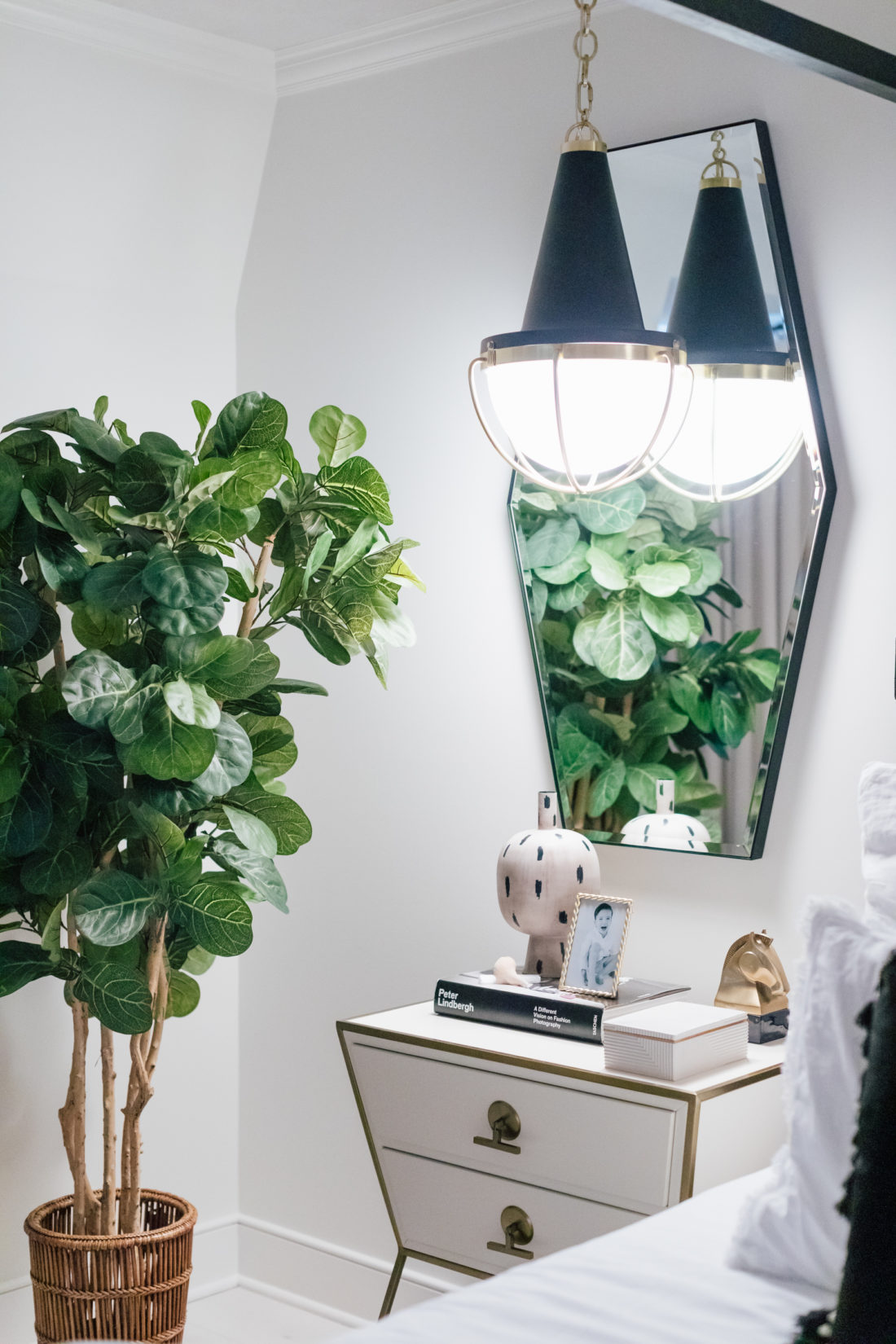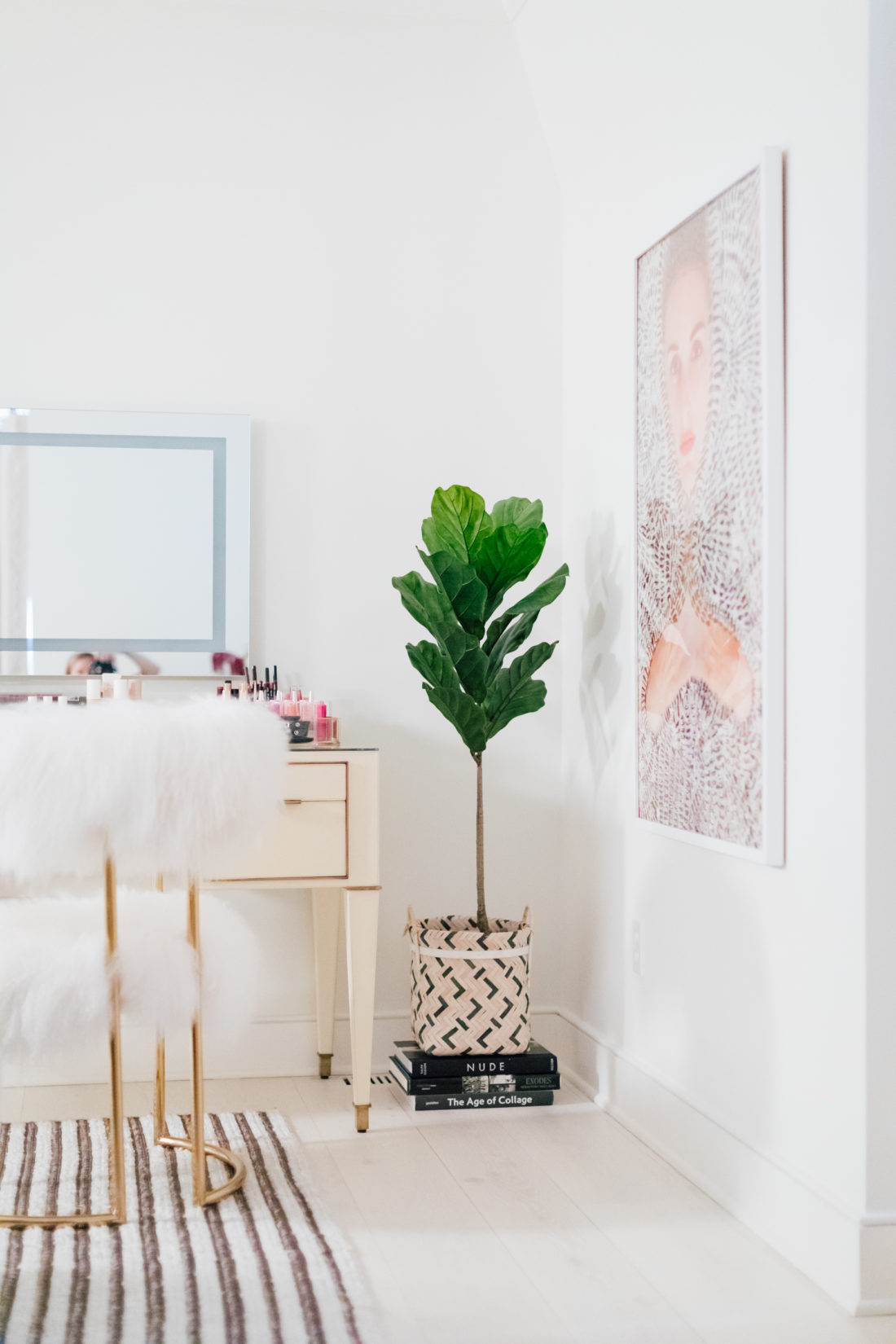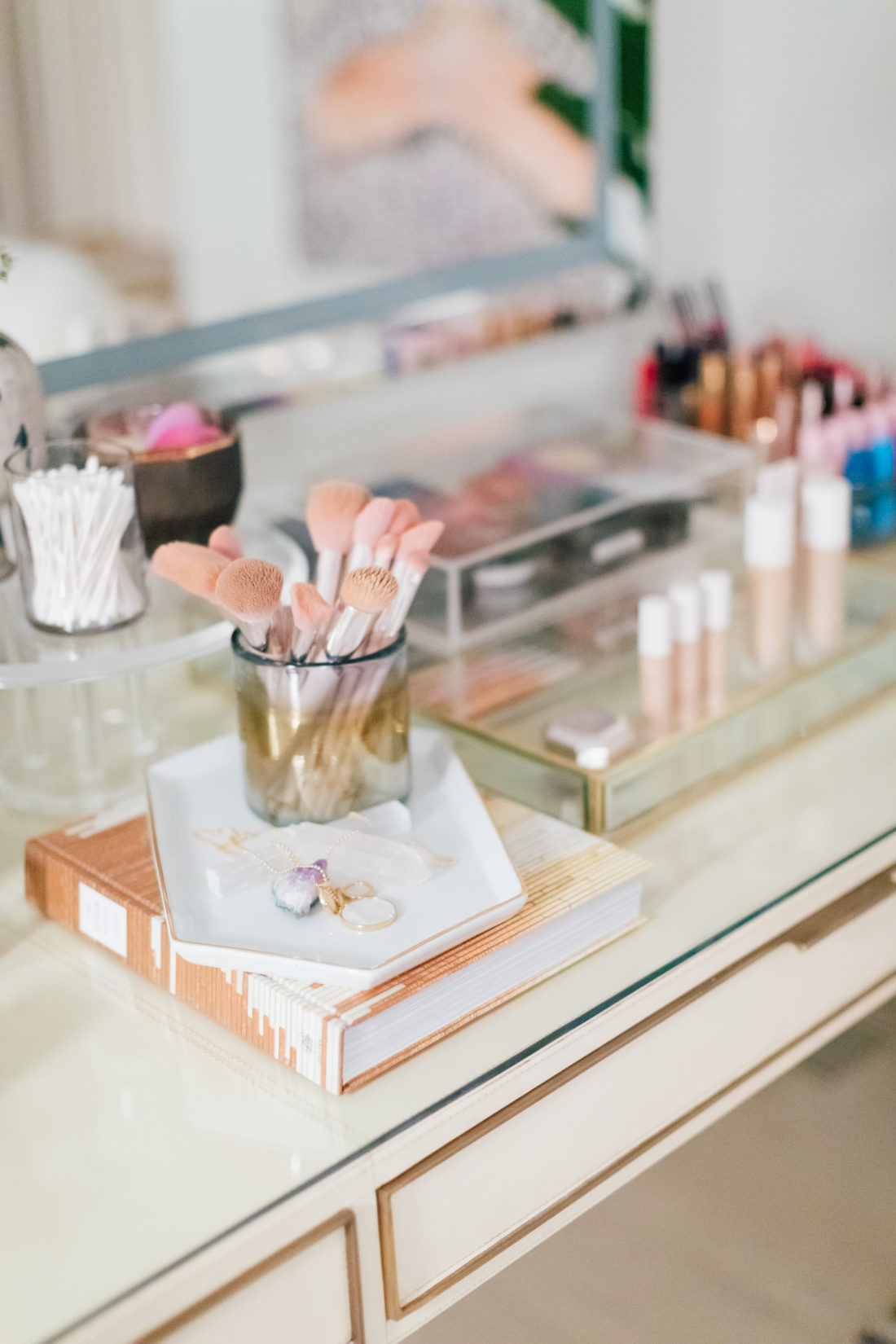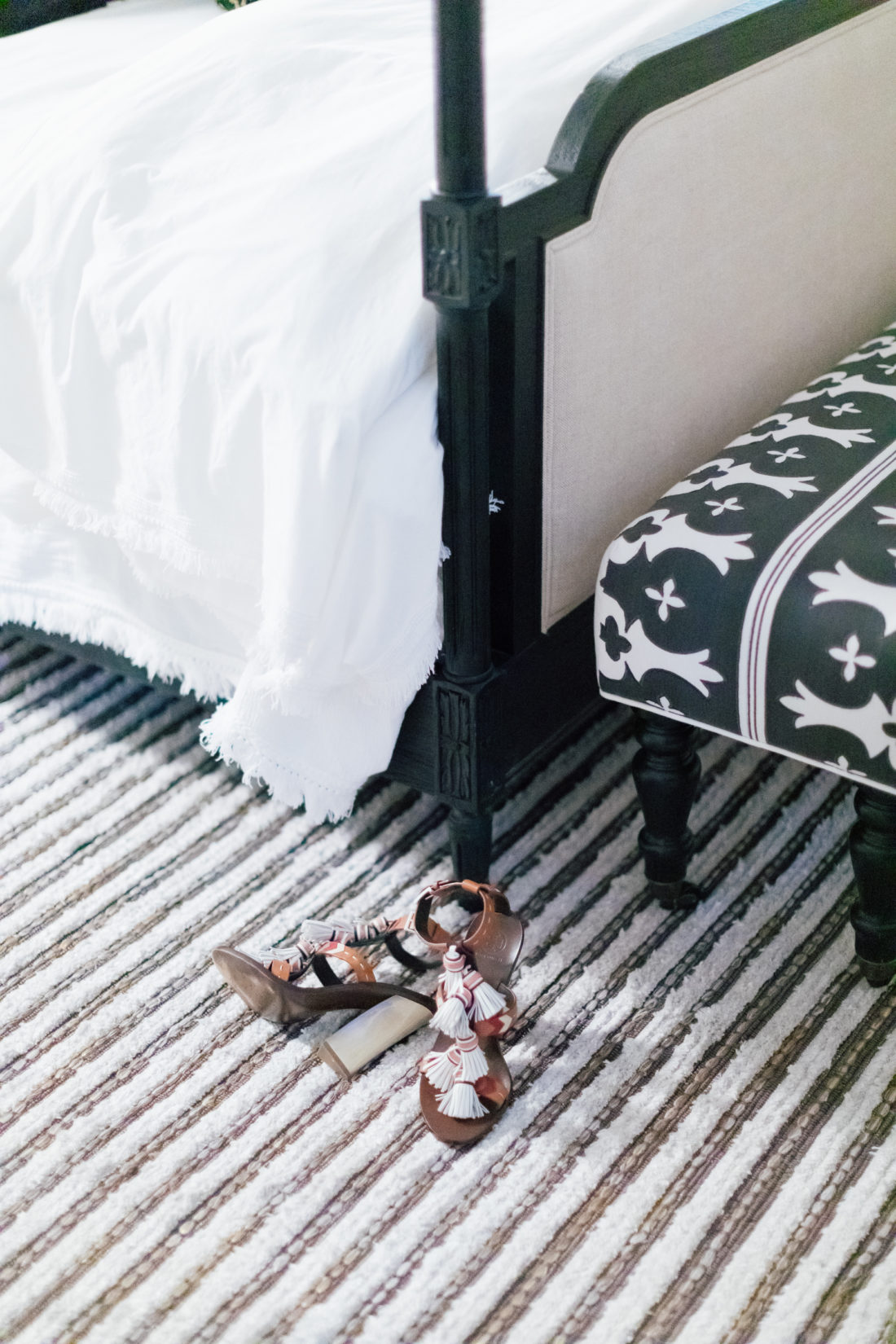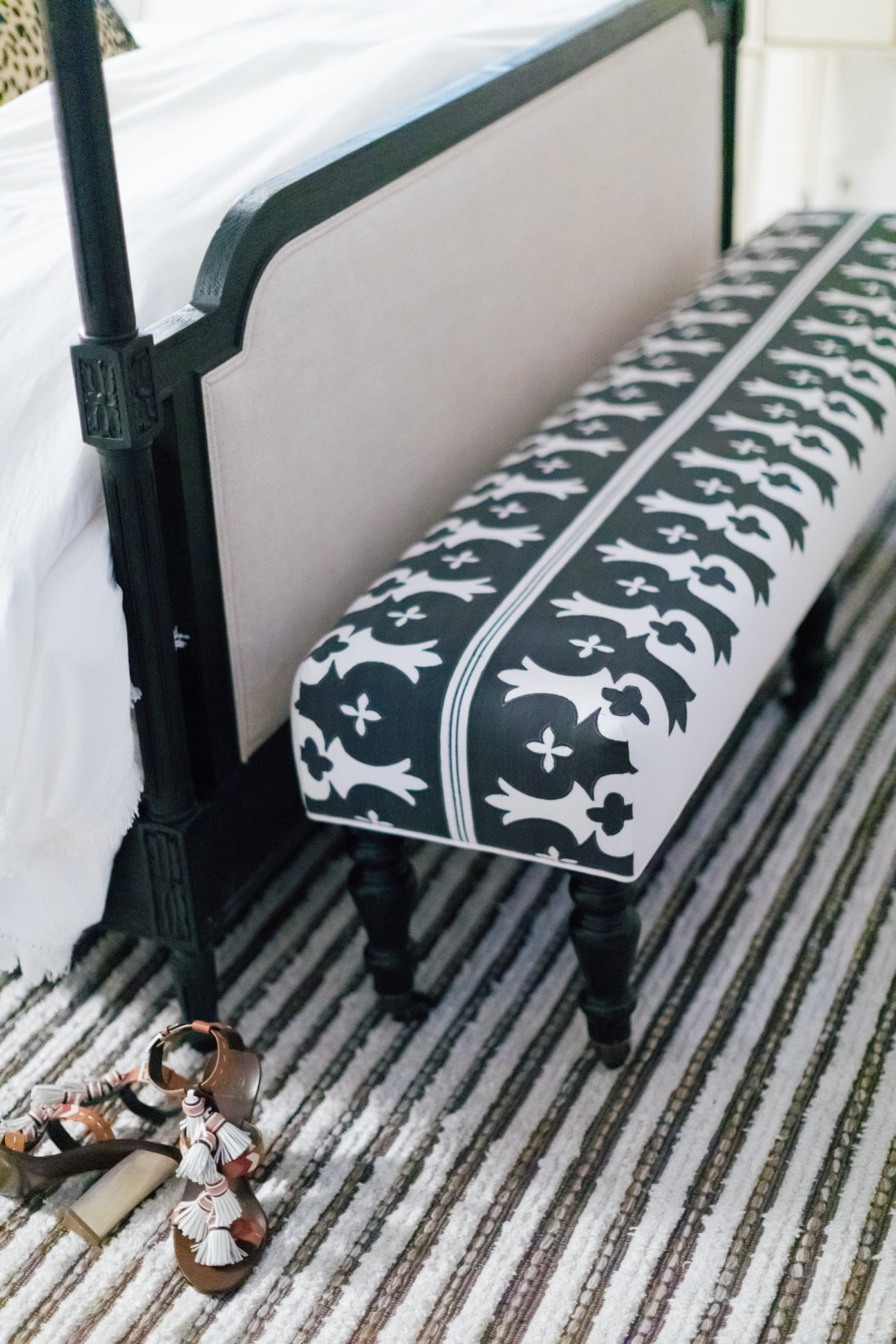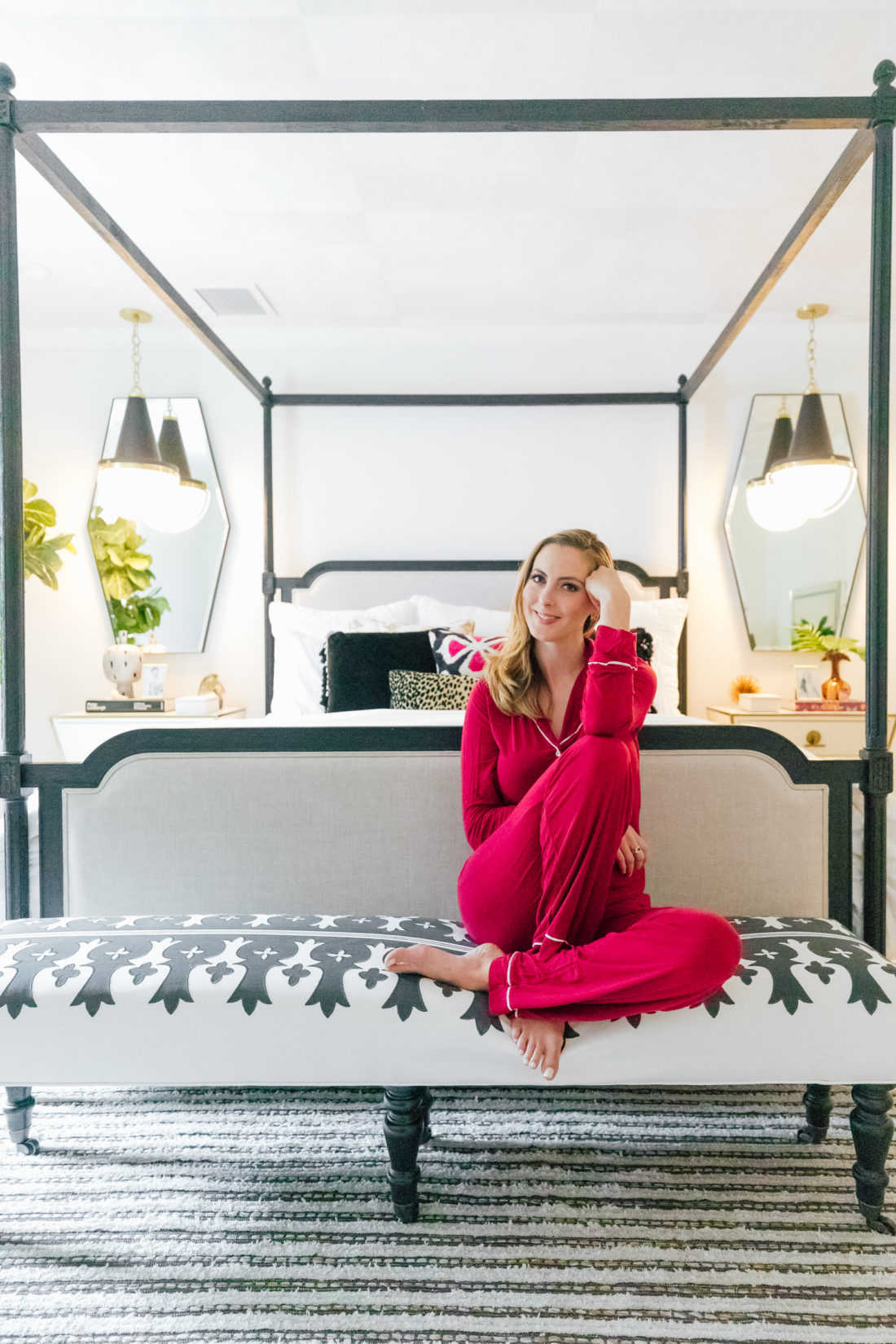 Check out the video Prudence and I made below for more info on the room and the design choices!
Design Credits
Shop the look…

Photographs by Julia Dags