The following content may contain affiliate links. When you click and shop the links, we receive a commission.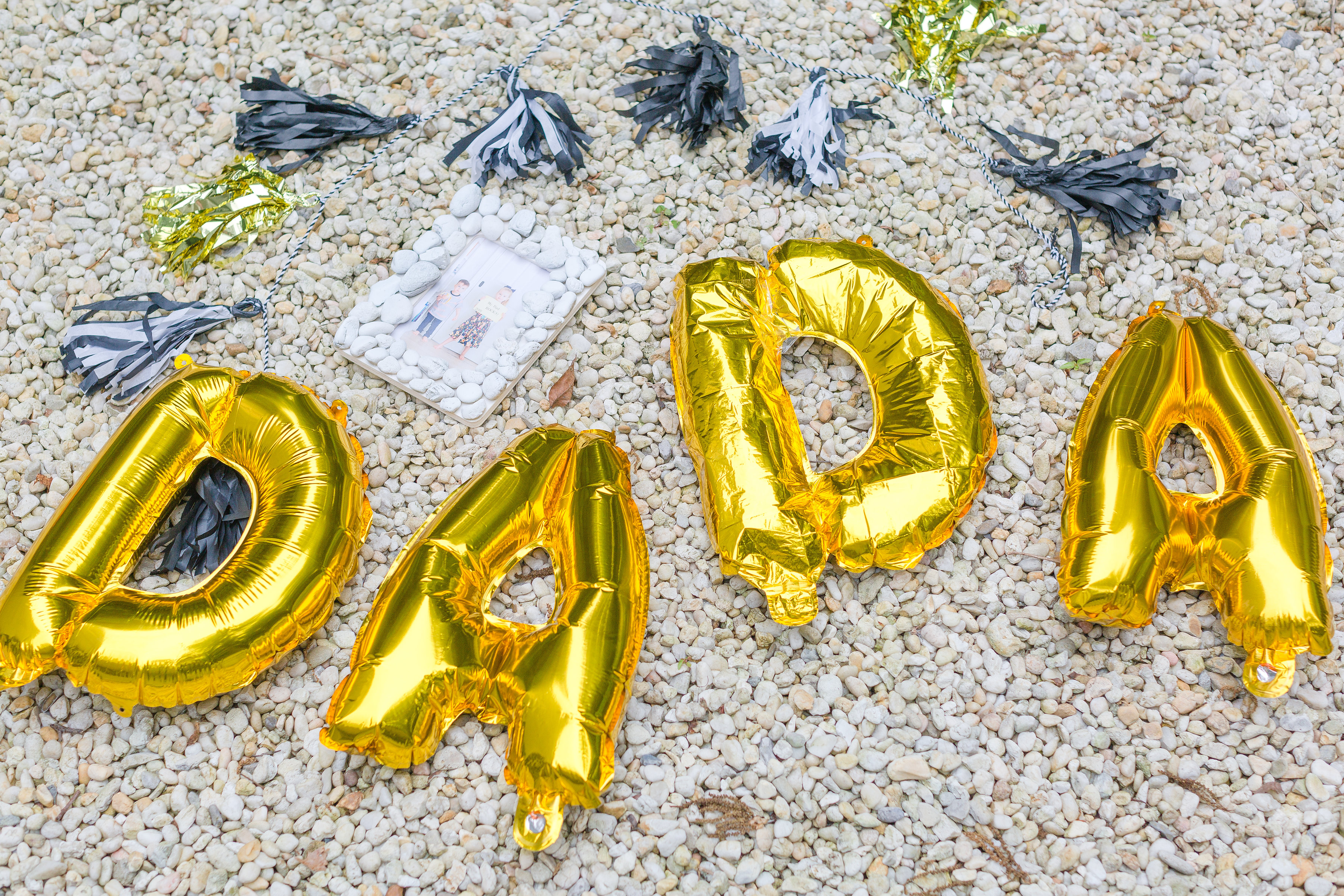 *This blog post was originally published on June 13th, 2018.
I can't say I know many dads who love a crafted gift.  I'm just being 100% honest.  Unless the craft is a coupon for Date Night or something…you feel me, husbands? Ha! But I have noticed that guys are obsessed with photos of their kids—almost as much as Moms are.  I always think it's so cute when I have a business meeting and I see a guy's desk filled with picture frames of their families.  #DadLife.  This year for Father's Day, I thought it would be fun to figure out a way for the kids to help me craft a special frame for Kyle's desk.
They've been obsessed with rock collecting recently, and they love to play in the little courtyard off of our kitchen.  I love it when they play out there, too, since it's a great way for them to be outside but still safely confined so they don't run all over the property.  They like to collect rocks while I make dinner and then show me after—it's amazing how many gorgeous gemstones and special ones they end up finding (*wink wink*).  To make the frame, I had them collect the rocks they wanted to use, and then I glued them to the frame and finished it with spray paint.  We took a sweet picture with a sign that says "My Dad Rocks!" To put inside.  I just love how it turned out, and I know that Kyle is going to absolutely love it when he opens it on Father's Day!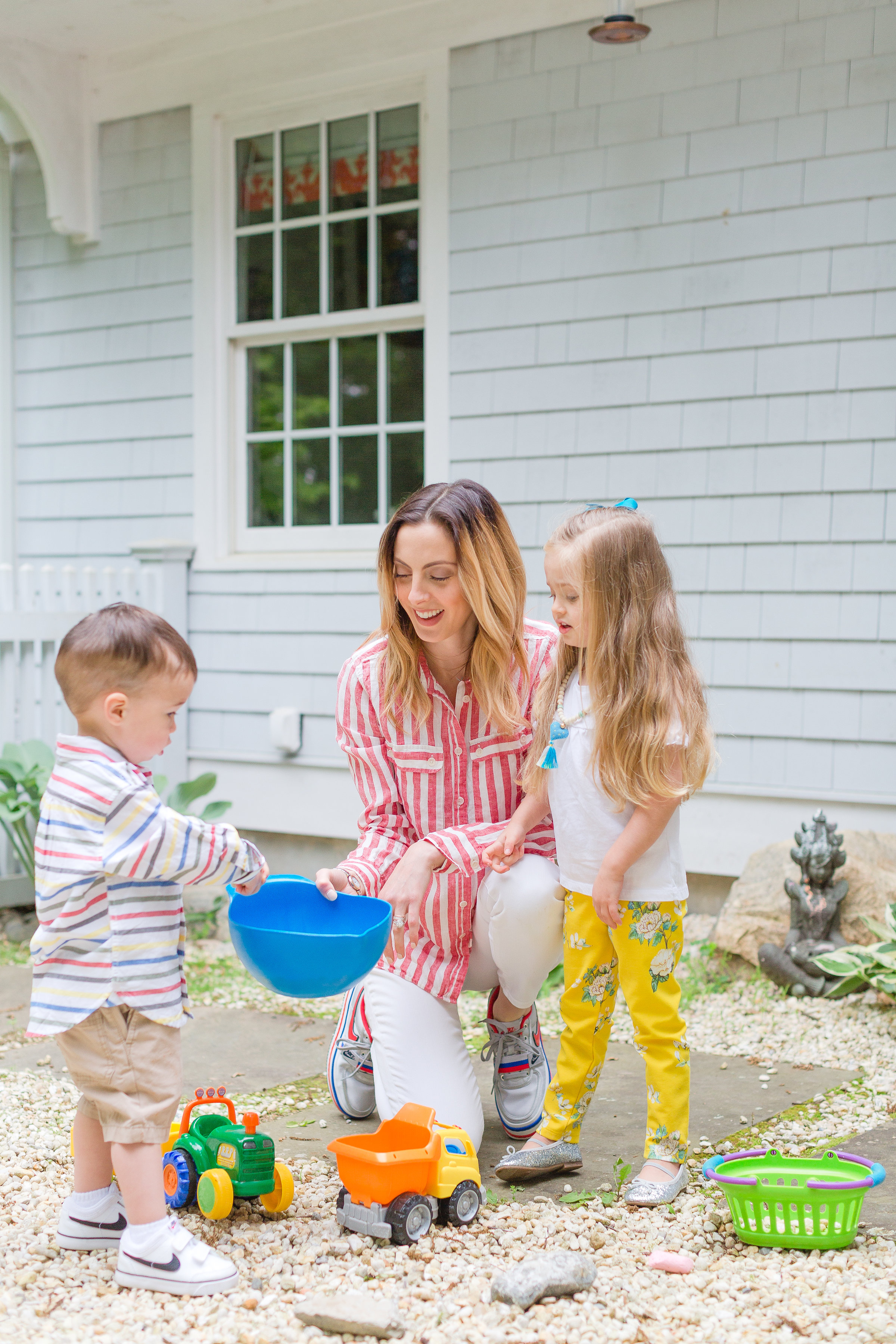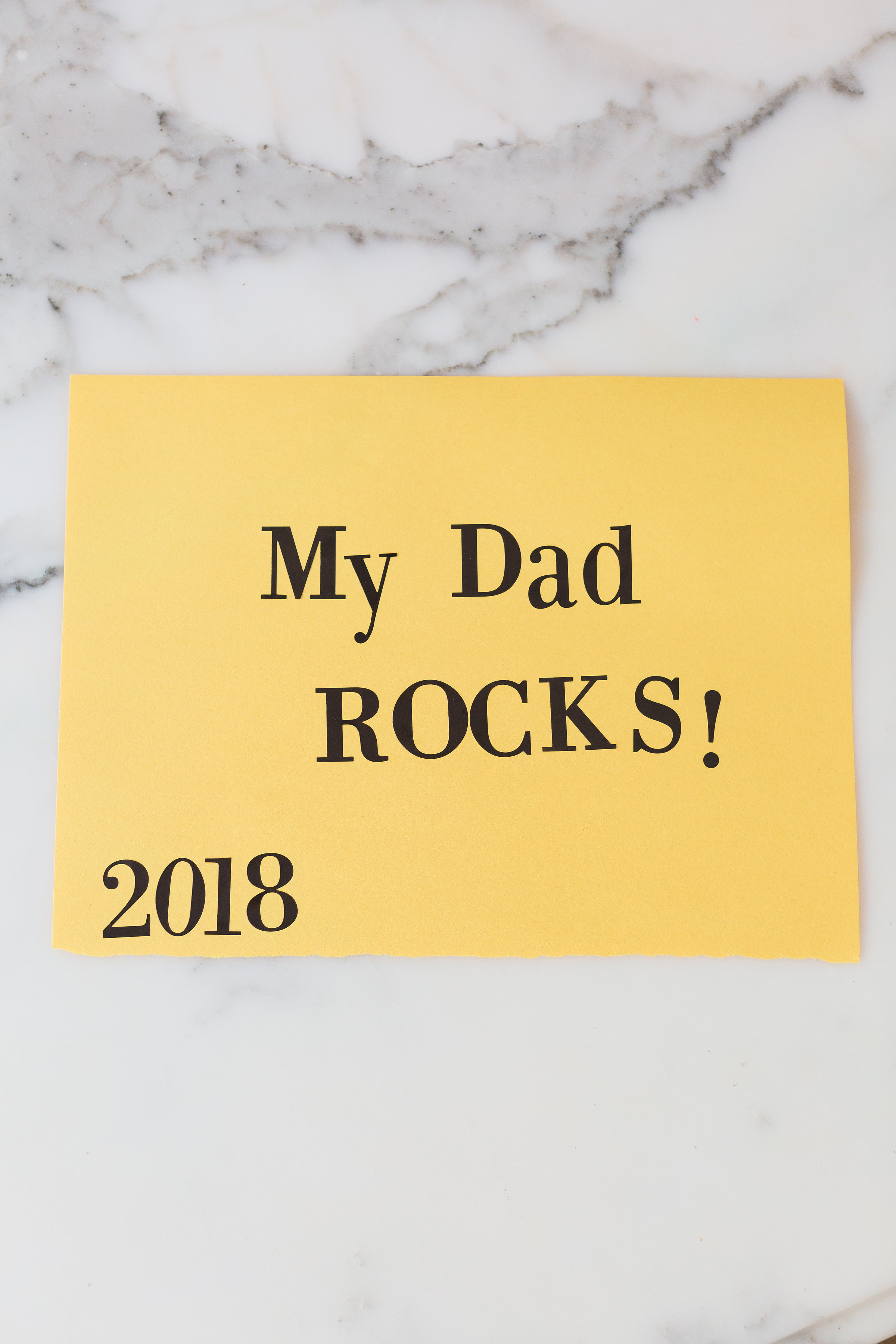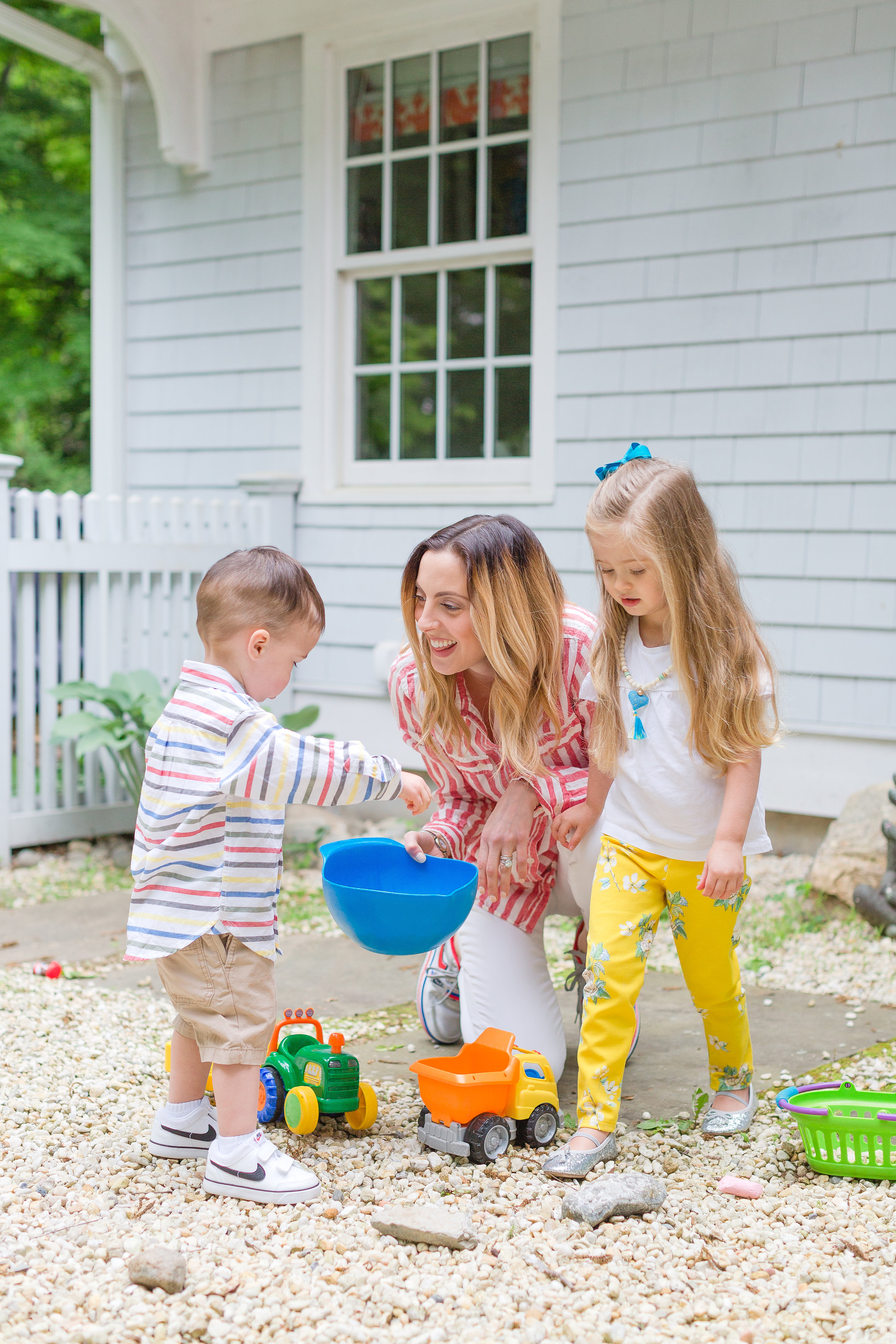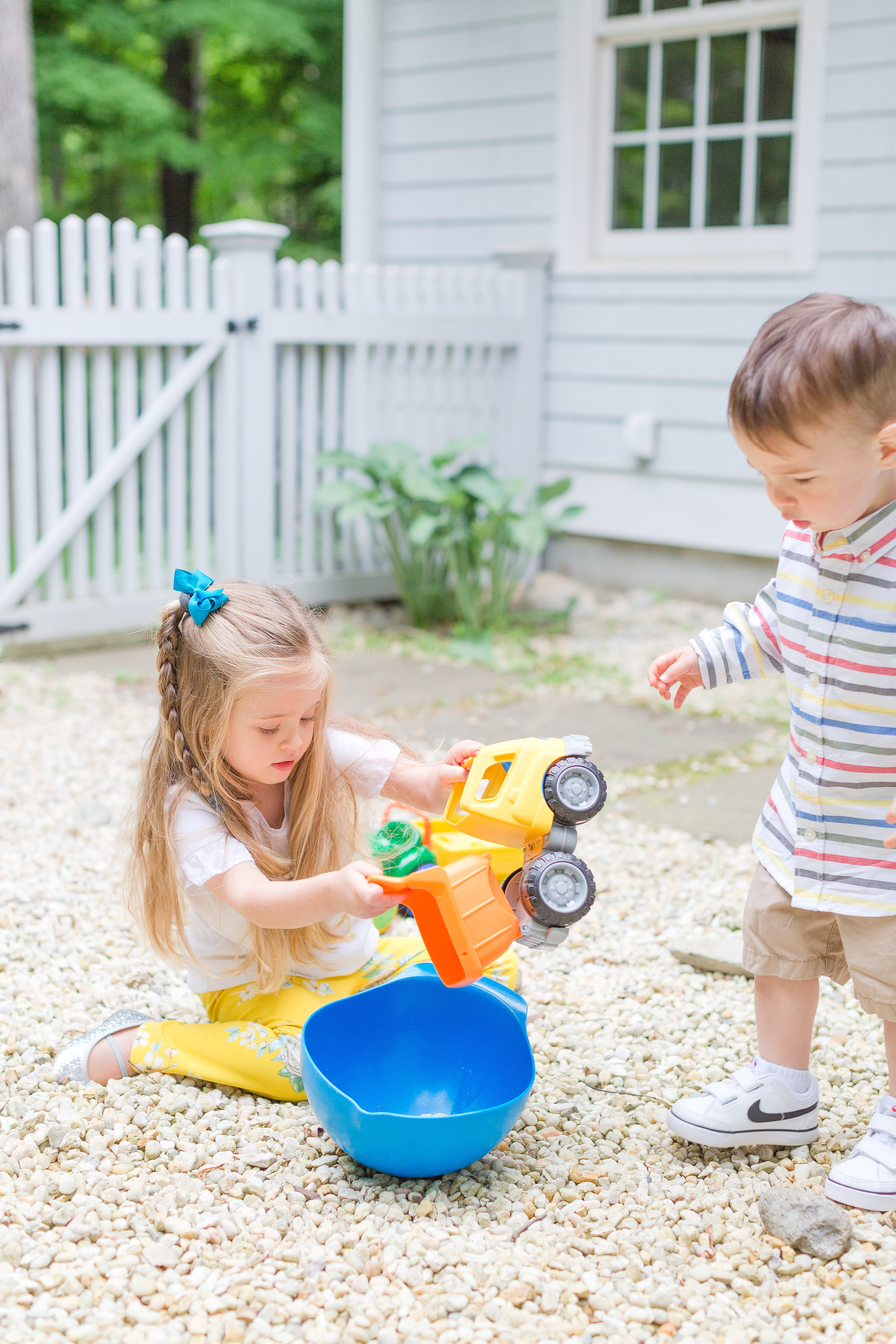 Step 1
Collect Rocks
Have your kids collect the rocks for the frame (or you can buy them if you live in an urban area.)
Step 2
Glue
Use a hairdryer, blow any extra dirt or debris off the rocks, and then, working slowly and following the directions on the package, use the E600 adhesive to cover the surface of the frame with rocks.  Allow the adhesive to cure for 12-24 hours.  
Step 3
Paint
Then spray the frame with white spray paint. (I sprayed three coats and allowed the frame to dry for 10 minutes in between coats.) Allow your frame to dry for 24 hours completely before wrapping!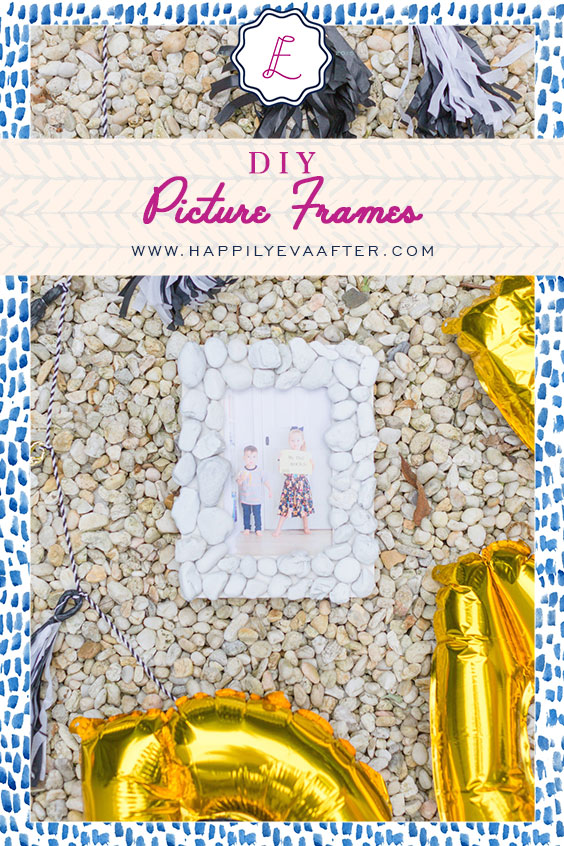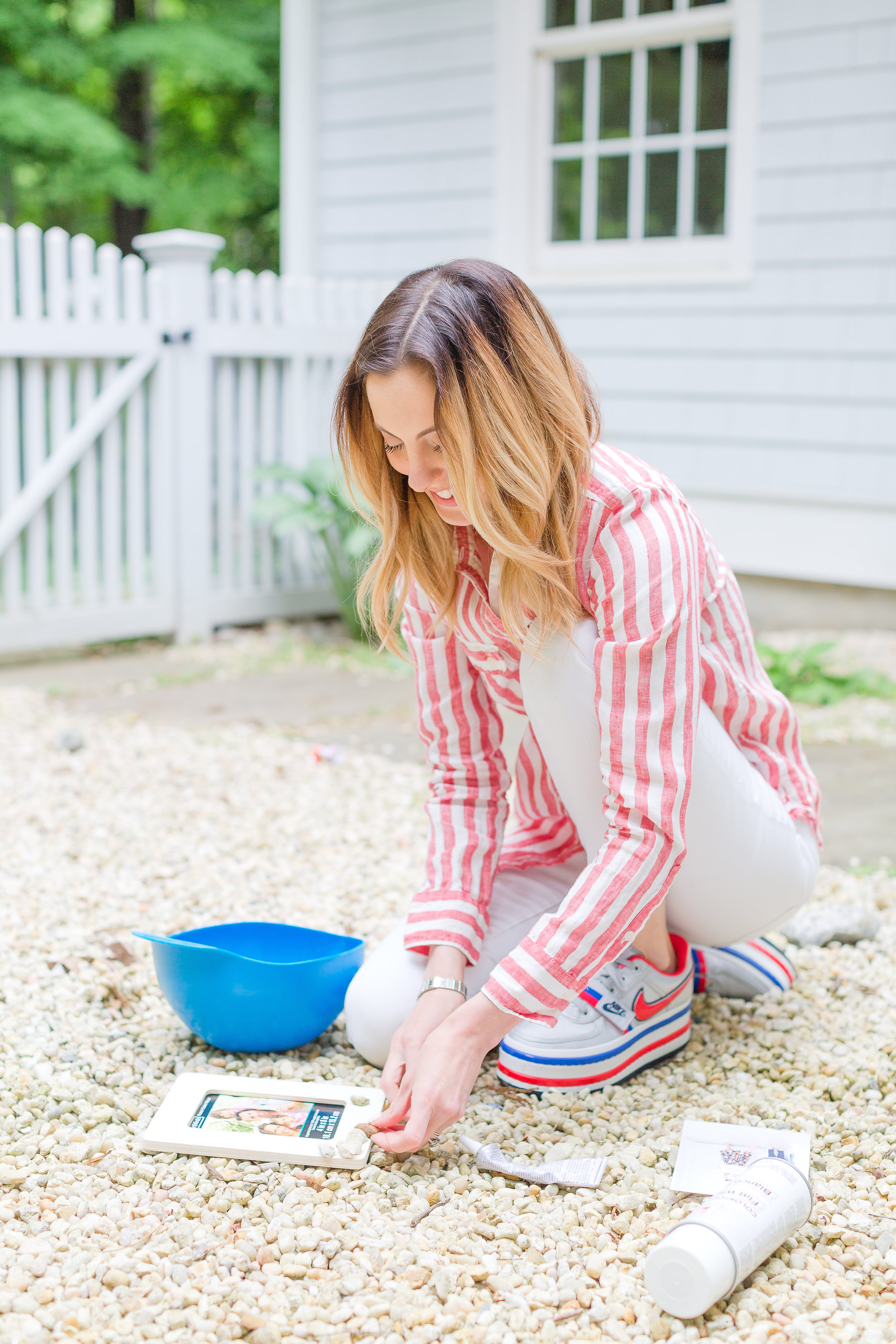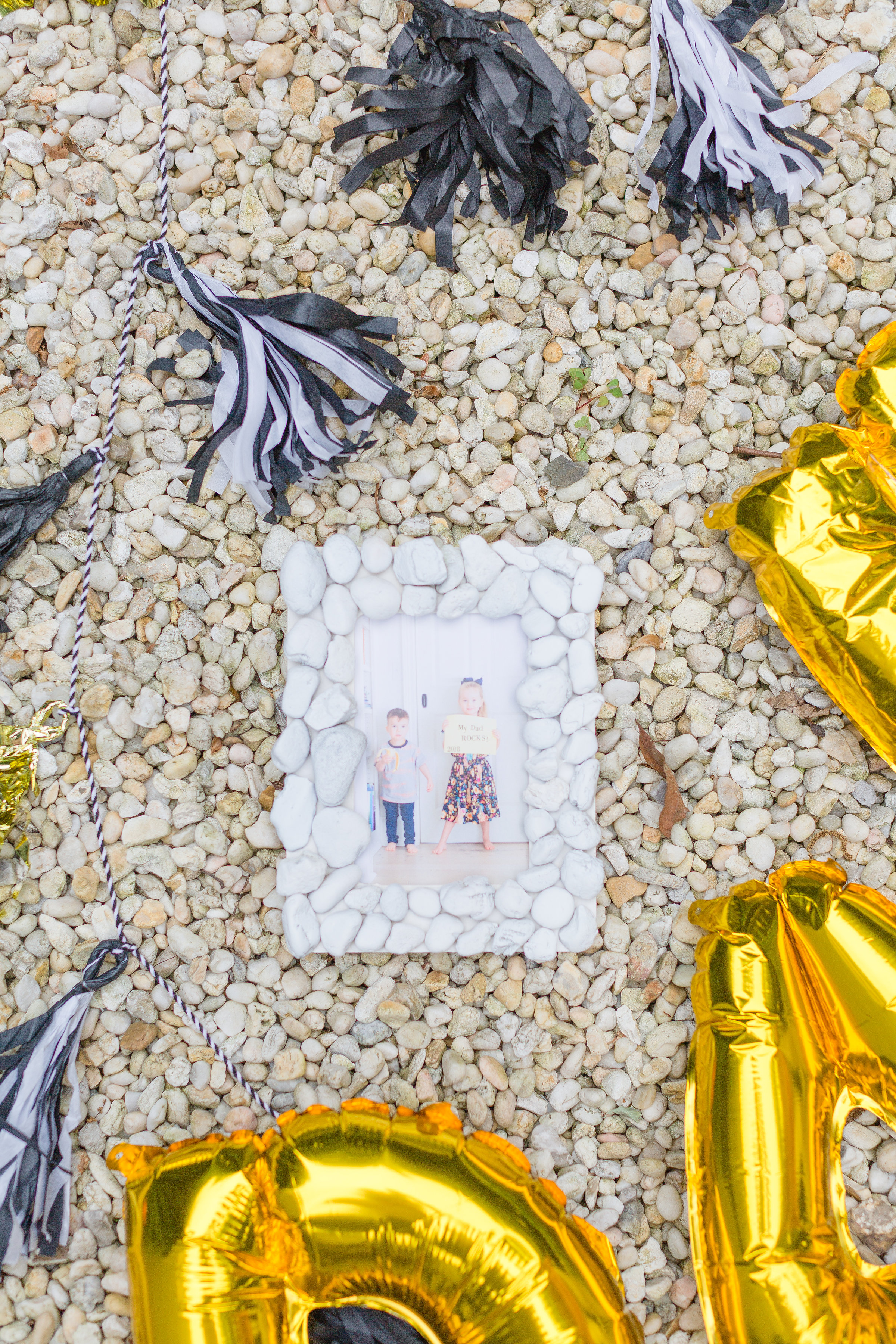 ---
Check out some other Father's Day posts…
Photographs by Julia Dags | Copyright © 2018 Happily Eva After, Inc. All Rights Reserved.