The following content may contain affiliate links. When you click and shop the links, we receive a commission.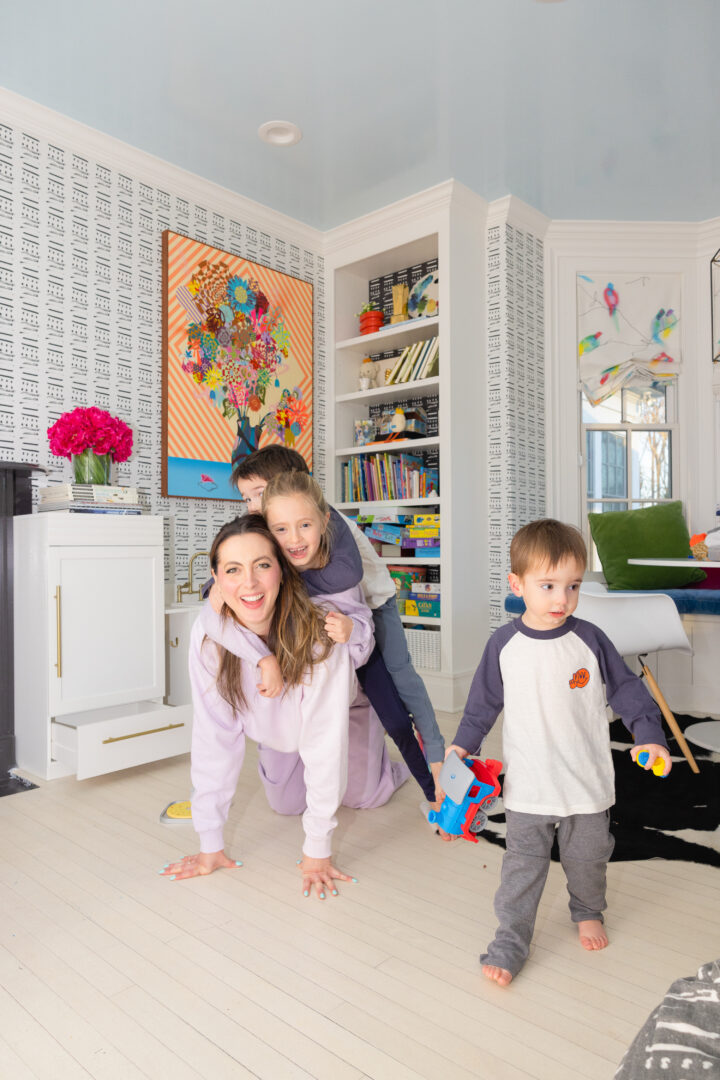 Time for our first Coparenting Update of 2022! And this one comes with some big, fantastic, fabulous, heart exploding news! At least that's how I feel about it! As you know, if you've been reading my previous updates, it's been a tricky thing to navigate our cross-state coparenting. The transit time from Westport to New York City isn't the fastest on a Friday afternoon…and Summer Fridays were a particular nightmare. Besides sitting in the car for sometimes upwards of two hours, it would come at a time of day when the kids were cranky, hungry, and itching to just "get there".  Not to mention the fact that the commute would cut significantly into the 48 hours that Kyle had with the kids every other weekend.
Besides this, there was the obvious weekend activities conflict. The kids were missing out on events or activities they wanted to do because it was just too hard to transport them back and forth in the middle of the weekend. Kyle and I were in an ongoing conversation about ideas for improving this experience for them and for him, but it was no secret that the past two years I've been really hoping that Kyle would eventually move closer to us so that this all could be a bit smoother and simpler.
Well, folks, it happened! Kyle moved back to Connecticut!! He lives closer to the city than we do, but he is now officially only a 15-20 minute drive from us and I literally could not be happier. I cried when he told me. I'm just so relieved that the kids can now do everything they want to do with their friends and have a simpler transition from home to home– but I'm even happier that Kyle is closer and able to take part in special activities and moments that come up for the kids.  For example, this week Major had a parent observation day at his dance class in the afternoon…and Kyle wouldn't have been able to drive 3 hours round trip on a workday for that in years past. But this time he was able to come, and even stopped by my house to visit with the other kiddos afterward. It was awesome!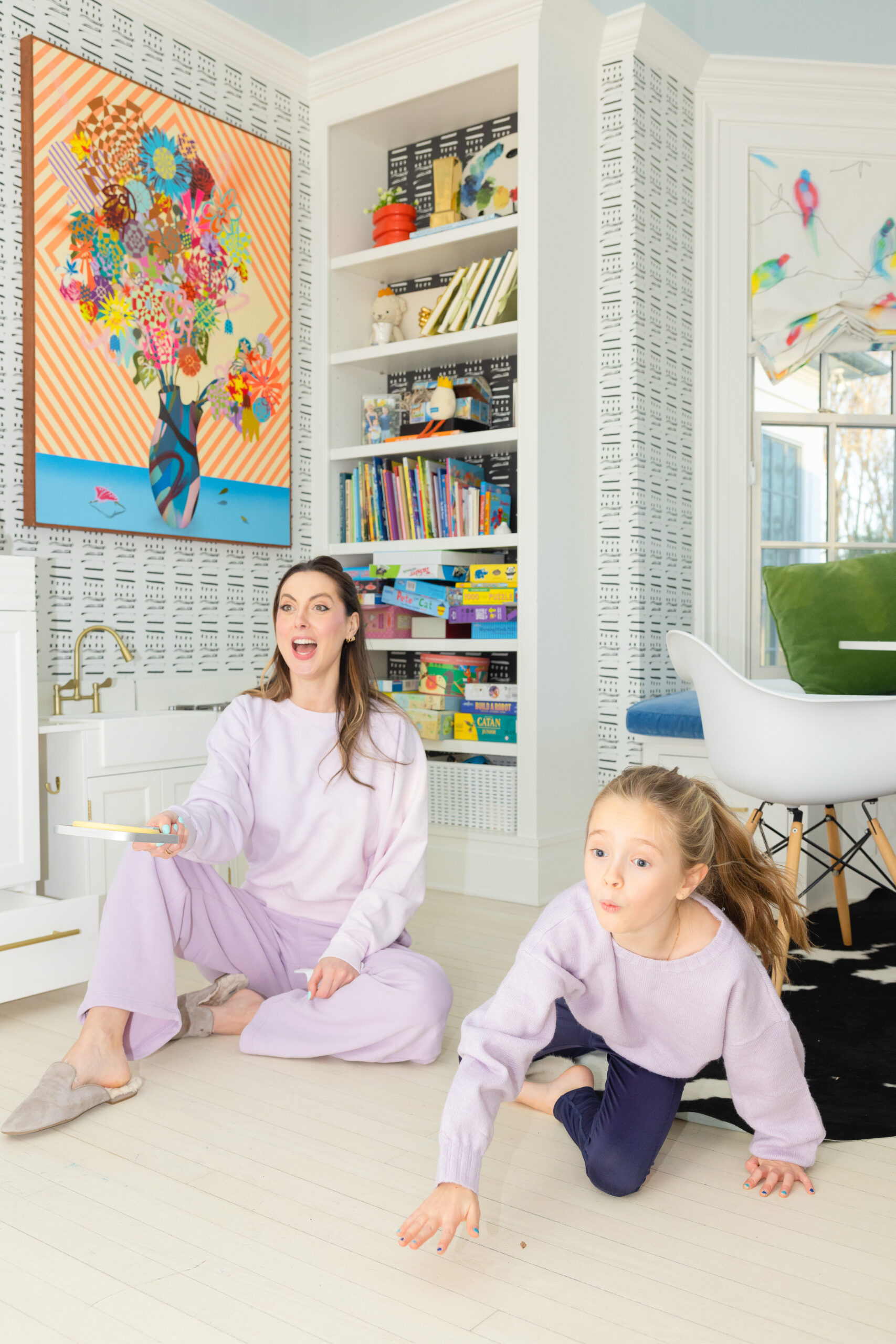 I've noticed such a shift for everyone since this change, in the most positive way. Marlowe is a little disappointed she doesn't get to visit NYC as often now (I mean, can you ever win with a tween girl? LOL), but even she agrees that having more quality time with her dad is such a great change.  The fact that the kids now know that their dad is just a short drive away, just in case they need him, has already been a big psychological improvement.
Kyle's decision has also been great for our relationship and friendship. I really respect the values that he thought through in making his decision to move, and I am just in awe of his evolution as a dad and a parent.  I'm so proud of him and the life he's building, and it makes me really happy to watch his relationship with the kids getting stronger and stronger every month and year.  It's a truly beautiful thing!
In other co-parenting news, I've been wanting to give a little update on Ian and I cohabitating.  He officially moved in, in December, and while it was mostly as smooth as we had anticipated, there were definitely some bumps worth mentioning and being transparent about– mostly because I think it's a really valuable topic of conversation surrounding modern blended families.
Previous to moving in, Ian was spending 4-5 nights with us at my house and then spending 2-3 nights at home.  While we both assumed that the transition to full-time family time would feel nearly identical to our previous system, since he had already been spending the bulk of his week with us, we were wrong. LOL.
It took a chunk of adjustment time to get used to the relentlessness of being full-time with the kids, in a way that neither of us were anticipating. I don't think either of us realized how much having those 2-3 days to himself really worked as a regenerative buffer.  Now, all this to say that he never regretted our decision to move in, but he did become so depleted and overwhelmed by it at first. And I will admit that I wasn't the most generous about it initially.  As somebody who has been with the kids nearly every day of their lives, day in and day out, until about a year and a half ago, I have just normalized that exhaustion level.  And I'll admit that I had judgment at first about him not just bucking up and dealing with it. I was frustrated that I had acclimated to the pace of the household and that he was still adjusting.
After sitting with that feeling for a while, I realized that the real feeling wasn't frustration, but FEAR. I was feeling so vulnerable, and afraid that this man who I love so deeply and see a bright future with would be too overwhelmed by the demands of my 24/7 life and go away. Or give up. And then, I realized what an old abandonment wound that is for me.  It took me some introspective sessions of sending love to that old, wounded space– and it took hearing from him that he loves our life together, but was just depleted because he's getting seasoned in it, to really let go of those insecure and frustrated feelings. Now, looking back, I'm so grateful that he was open with me about feeling overwhelmed.  Instead of just forging through, his sharing of that feeling did such powerful things for our evolution as a couple– and enabled me to explore some insecurities I have in my own journey.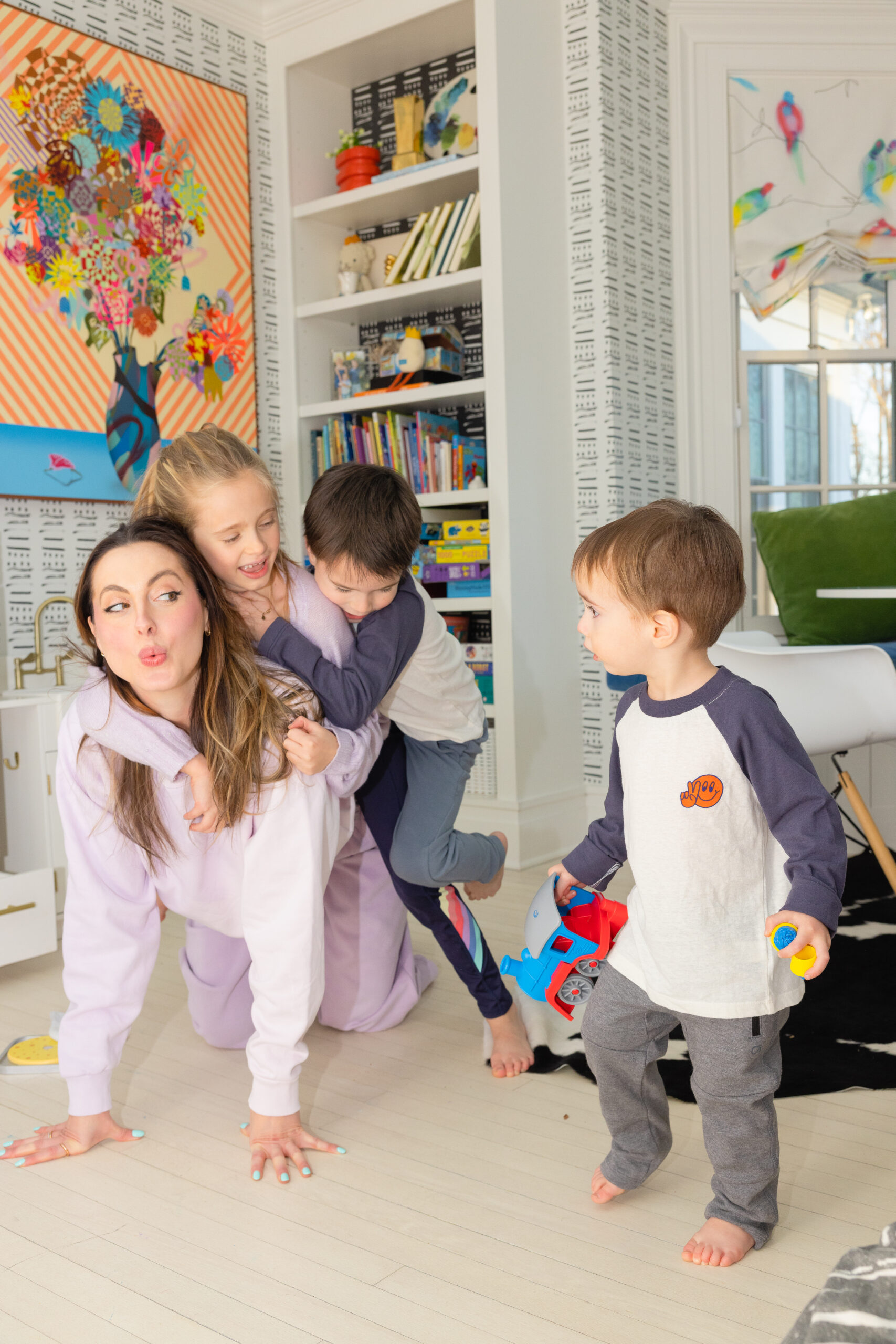 Now, I feel us getting into such a groove. We are really finding a system for divvying up household responsibilities, as well as weekly responsibilities with the kids. It makes me so happy to see him take on a lot in his relationship with them, and I can tell that it brings the kids so much joy to really feel what an immutable figure he is in their lives.  Mostly, it just feels wonderful to get to fall asleep every single day next to my best friend.  At least we're totally exhausted TOGETHER. Ha! Until next time…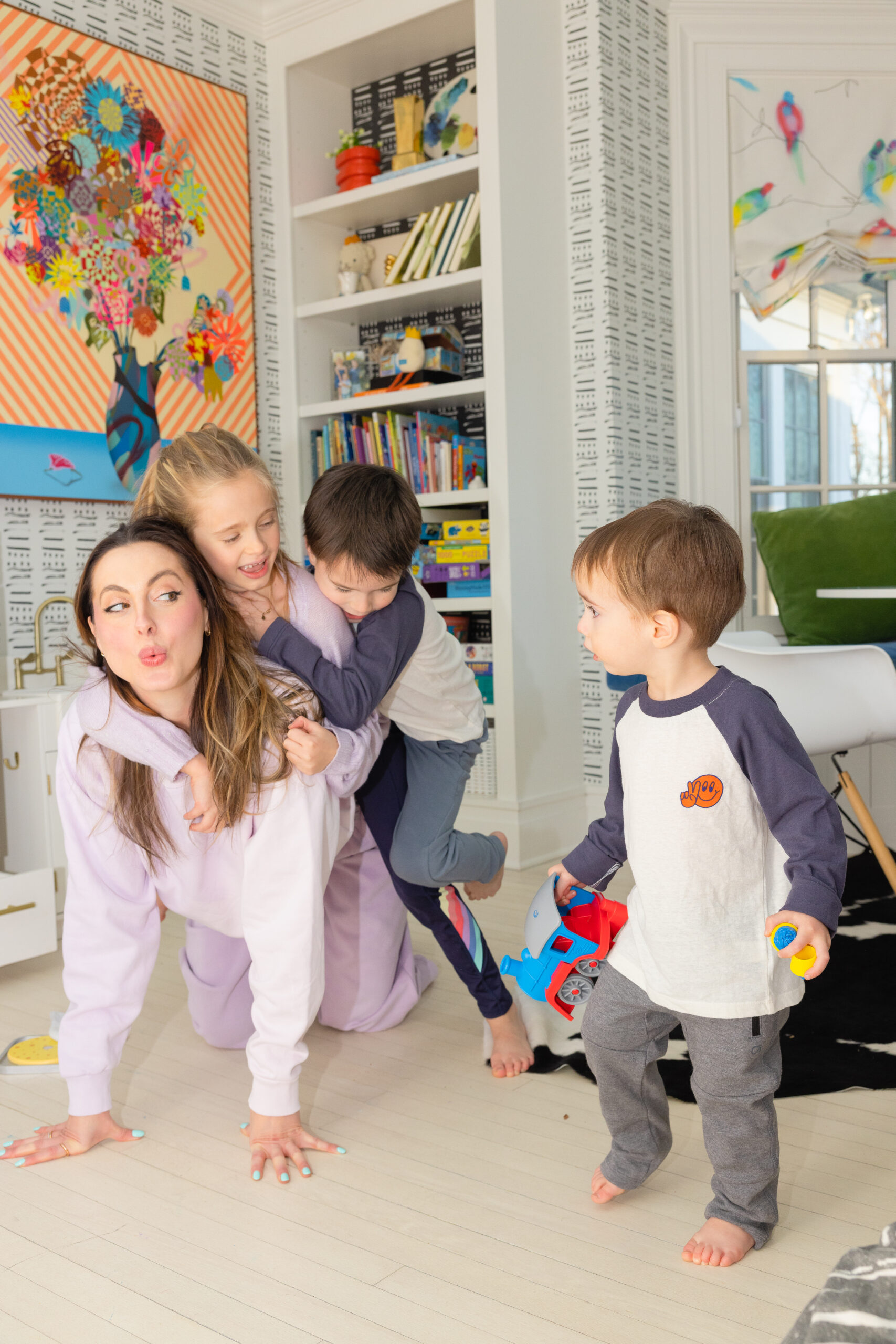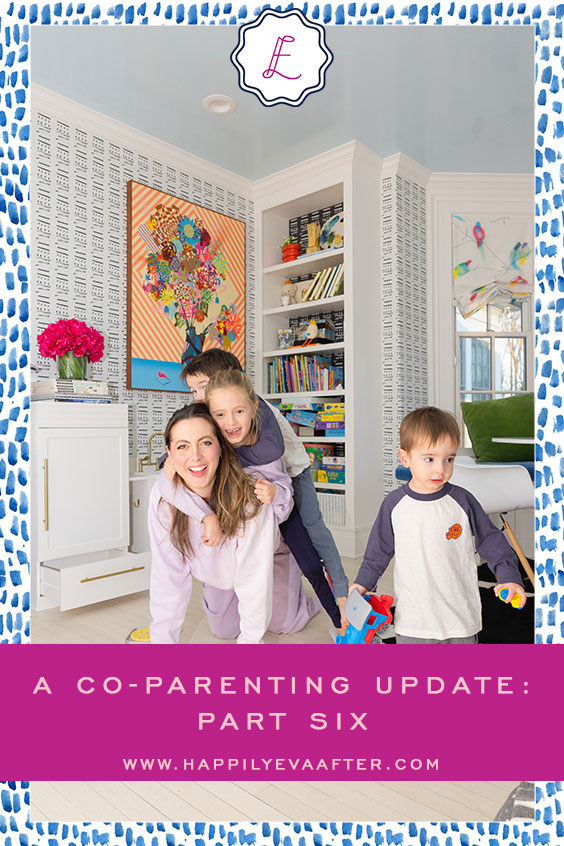 ---
Read more from this series…
Shop the post…

Photographs by 

Julia Dags

 | Copyright © 2022 Happily Eva After, Inc. All Rights Reserved.