The following content may contain affiliate links. When you click and shop the links, we receive a commission.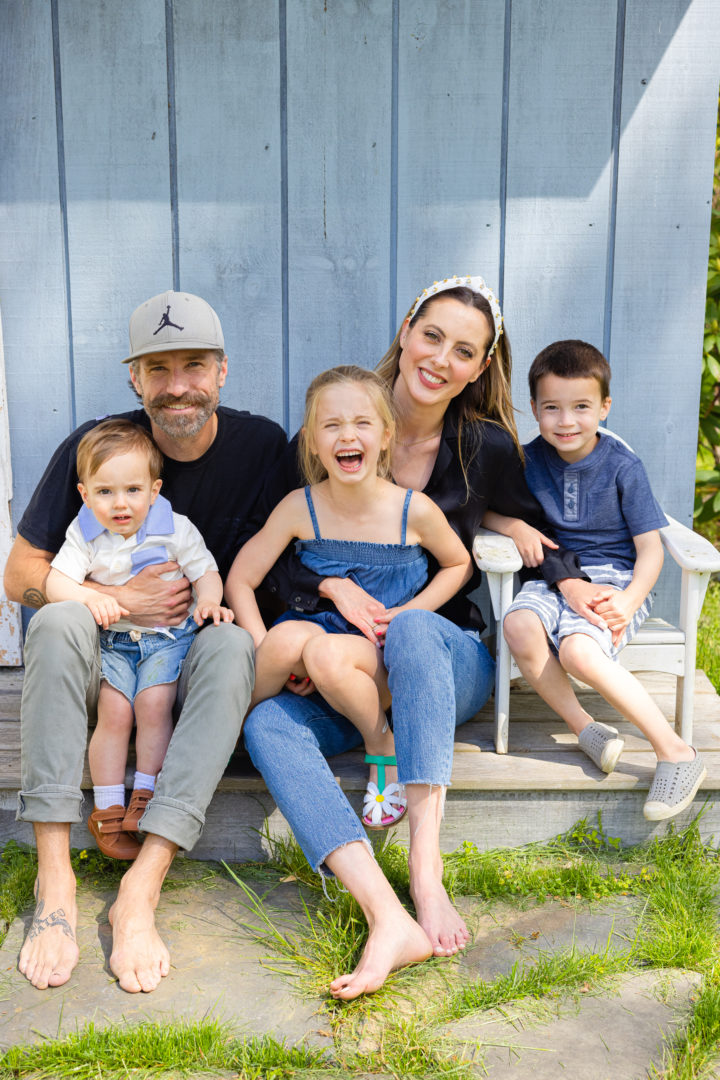 Now that the school year is nearly over, I think it's the perfect time to check in with another Coparenting update! Kyle and I have now been officially co-parenting for over a year and a half, and so we have progressed to a really great rhythm with it all.  I talked about it in-depth in my latest Instagram Live discussion, (embedding below!) but it's important to work towards your own method of co-parenting that works for you.  It's ok to loosen the reigns a bit on the "agreement" that's written in stone if both parents agree that's what's best for the kids. Kids grow and change, and so do their needs! It's more important to agree together on what works for everyone involved than to suffer through it.
Since my last co-parenting update, the kids have gotten into a great routine going back and forth to Kyle's every other weekend.  They have their routines and systems in place there as well as at my house, and they look forward to their time in the city.  When the kids are with Kyle, I usually try to check in with them a couple of times a day.  Once in the late morning to see how everyone is doing, and then before the kids go to sleep to say goodnight. We're pretty flexible though, so if the kids are busy or if I'm not able to make one of those times, we just skip it and connect the next time. And speaking of flexibility, that's gotten a lot easier as well.  Recently, Kyle had to miss certain days he was scheduled to have the kids. We ended up working it out where I took them, and then he had them for additional days the next time. I think it's important when co-parenting to be flexible when you can, so that you can receive that flexibility in return when you want to use it!
Since weekend activities have started up again, a bigger picture question we are contending with is how to handle local sports and social commitments for the kids on weekends with Dad.  It was something we had discussed when Kyle made the move to NYC, and we knew it would be coming up on a time when him living farther away would be complicated when it came to sports and other commitments the kids had.  Right now, Marlowe is playing town soccer, and on the weekends when she's with Kyle, he drives the kids all the way back here to play the game and then all the way back to his house.  It's tough on everyone, and logistically really annoying for him as well.  She really enjoys playing soccer, though, and so we want her to do the weekend activities she likes– especially ones that her friends are doing with her! Of course, her calendar will only get more and more full as she gets older. Not to mention, the two boys as well. It's so complicated, and I'm curious how other families with across-state custody sharing deal with this issue in your families?
We've also started leaving three sets of Pajamas, some loveys, and two swimsuits for each kid at Kyle's to making packing a lot easier each weekend. I'm sure they'll start leaving more and more things there as time goes on to make packing more minimal!
I hope it goes without saying, but co-parenting is a long journey, with lots of ups and downs. If your co-parenting situation isn't the smoothest at this moment, don't let it get you down.  It's possible to grow with a co-parent to a better place in the future, and it's so important to look at the relationship as a lifelong one.  Always coming to the table with an open heart, patience, and forgiveness is so important! Let me know if there are any other logistical questions I can help answer!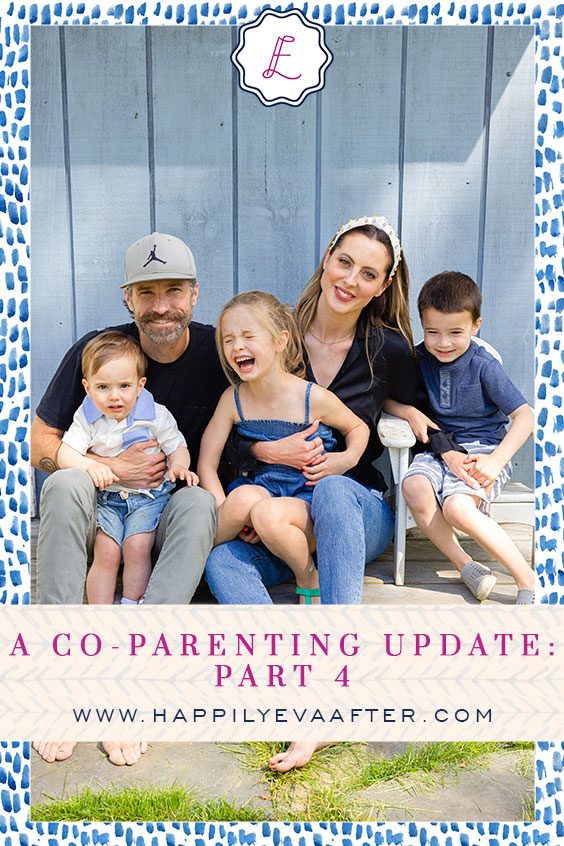 ---
Read more from this series…
Photographs by Julia Dags | Copyright © 2021 Happily Eva After, Inc. All Rights Reserved.