The following content may contain affiliate links. When you click and shop the links, we receive a commission.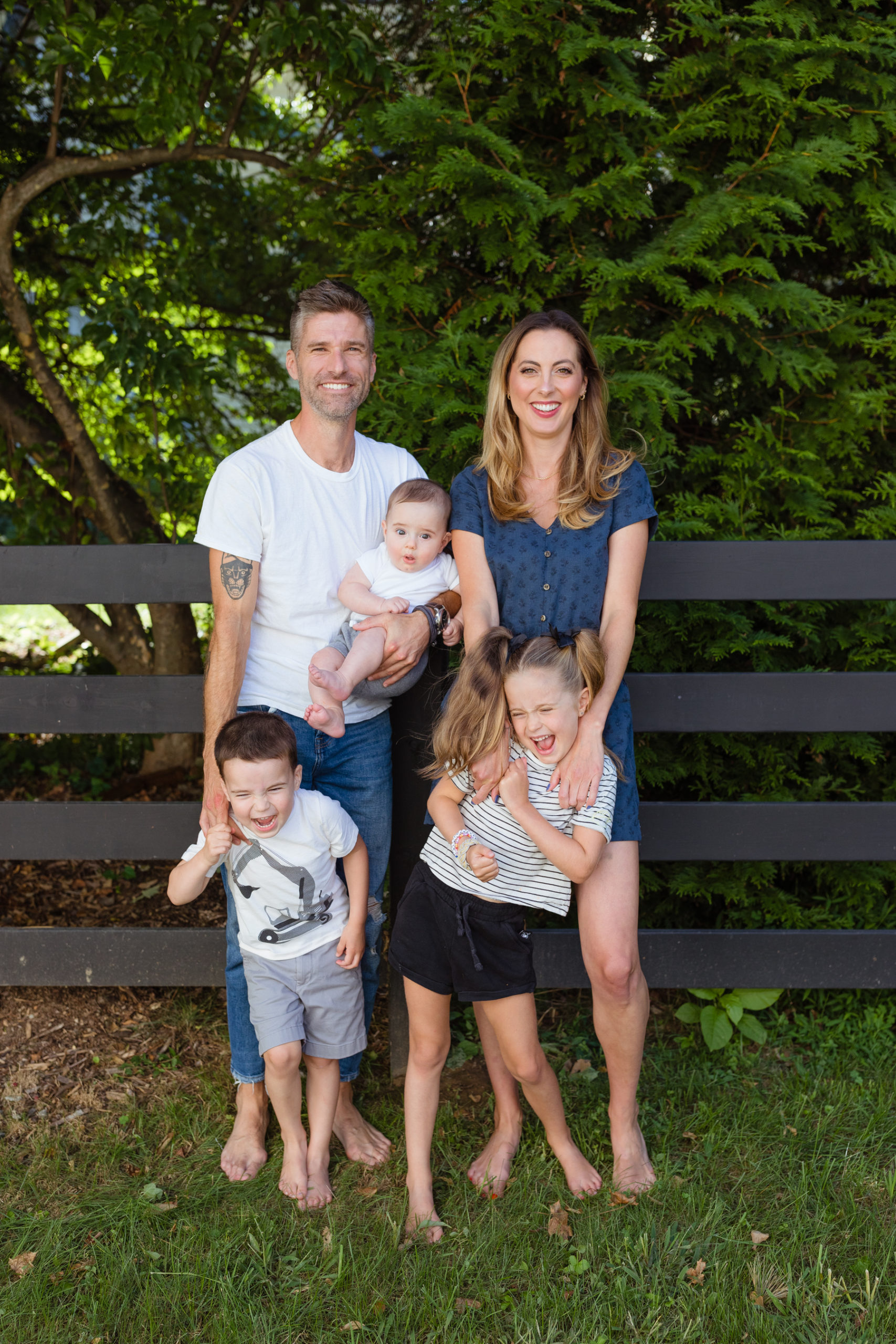 Ever since announcing my divorce last year, I've gotten endless questions about co-parenting.
Parenting with another human is challenging enough when you're married — so what's there to expect from the situation when you're divorced and trying to stay on the same page when it comes to your child together? Not to mention three kids, including a newborn!
I understand the interest, and I think a lot of it is genuine — there are more women than you'd think reaching out to me personally via DM or email, sharing that they are in a similar life shift to mine and looking for advice when it comes to managing being divorced with children.
I will take this opportunity to say that every family's situation is so different, as are the needs of individual children. It is nobody's right ever to judge another family for their choices or their system when it comes to raising children, and this applies to co-parenting as well! As I always remind people — tend to your own garden!
That said, I've made the choice to share little updates here and there when it comes to things I'm learning along the way with parenting post-divorce. I think it's important for people to see relatable resources in this area, as I really had none when I was going through it myself. I'm going to share what I feel comfortable with sharing, and I'm sorry if that's not "enough" for some people. At the end of the day, I have my reasons, and that is that!
Before Mateo was born, I shared a co-parenting update, and I figured it was time for another installment.
In some ways, much has changed (an extra person. LOL) and in some ways, not much has changed. I'll reiterate here that Kyle and I have our ups and downs in our post-divorce relationship as you would imagine! But we are on great terms, we remain friends, and our focus is always on what is best for our three kids.
I honestly think that is what keeps us on track and moving forward in the same direction. Of course, nothing is simple in the times of COVID-19, and with us in two different states, this has been probably our biggest hurdle. I think we have found a good rhythm with safety and making sure we are balancing our kids' mental health and their physical health during these very unsure and challenging times.
Right now, Kyle has the two older kids every other weekend at his house. I've seen such a shift in the kids' happiness since having more consistency and time spent with their dad at his home. I think they love having their space set up there, and getting used to real routines and touchstones with Kyle individually.
My wish is always for my kids to have as strong a bond and relationship with their Dad as possible, so this makes me really happy! The only downside that's tough to manage (but possible!) with this inter-state co-parenting commute is how it effects weekend activities.
We don't really make many weekend commitments for the kids since they're in transit a couple of times a month. It will be interesting to see how this plays out in future years, but Kyle and I are committed to working together to make sure the kids don't miss out on things they are really wanting to be a part of.
All three kids also see their dad a day a week at my home in Connecticut, from after-school through bedtime. This day also serves as a great way for Kyle and I to catch up in person about things that are better to discuss in that way than via text or email. The kids, of course, talk with Kyle daily outside of these times as well.
I also feel that it's really important with divorced families to make sure that the parent not-in-the-home is represented warmly. In both houses!
I have a family photo with Kyle in it in the kids' room, for example, and we bring him up often or talk about what he's up to. I always want my kids to know that there is an open and warm line of communication when it comes to their dad, no matter what Kyle and I may be going through interpersonally at any given time.
I think it is so disrespectful to one's children to bash their other parent or to make them feel like they have to choose, even if it's in subtle ways.
So, what's the plan for Mateo? I wish I had a dollar for every time somebody asked me this…I could move to a chateau in the south of France. LOL.
The plan is that he will be going soon for the weekends with Dad, but isn't going yet. Kyle and I have decided to keep checking in with one another to see when we both feel ready for that — and we are gearing up to start in the next month or so. We both want to make sure that Kyle's house is totally set up for baby and that he has all the gear he needs to balance the three kids on his own.
I will say that I'm very much looking forward to getting the break once it starts! Kyle is a wonderful father, and I have no doubt that he will adjust beautifully to having all three there for the weekend. And if any snafus happen…he will figure it out! Ha!
To anybody going through co-parenting their kids after divorce, and the ups and downs it brings — I'm right there with you.
There will be moments of anxiety, there will be moments of frustration and loneliness. But ultimately, teaching our kids to trust our choices and to trust themselves makes them very resilient and ready for their lives beyond our homes.
Sending love to any divorced parent out there who needs it today!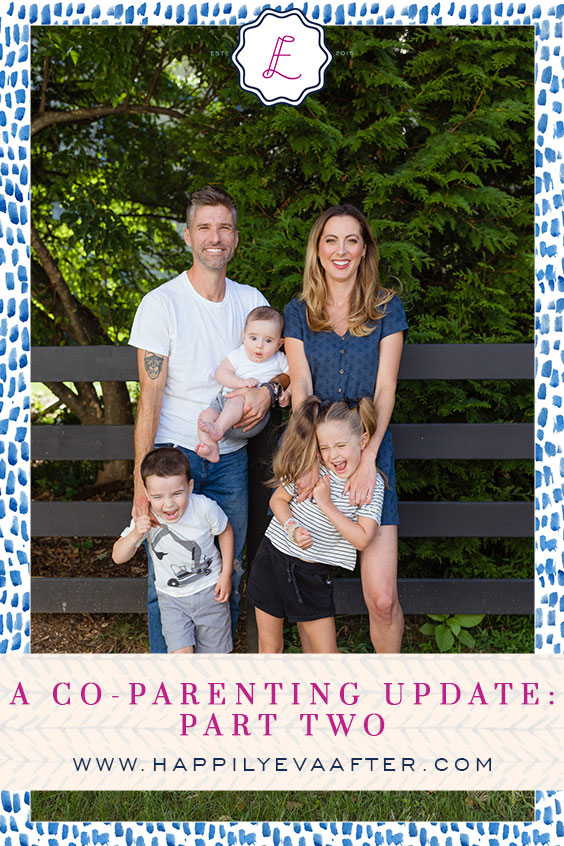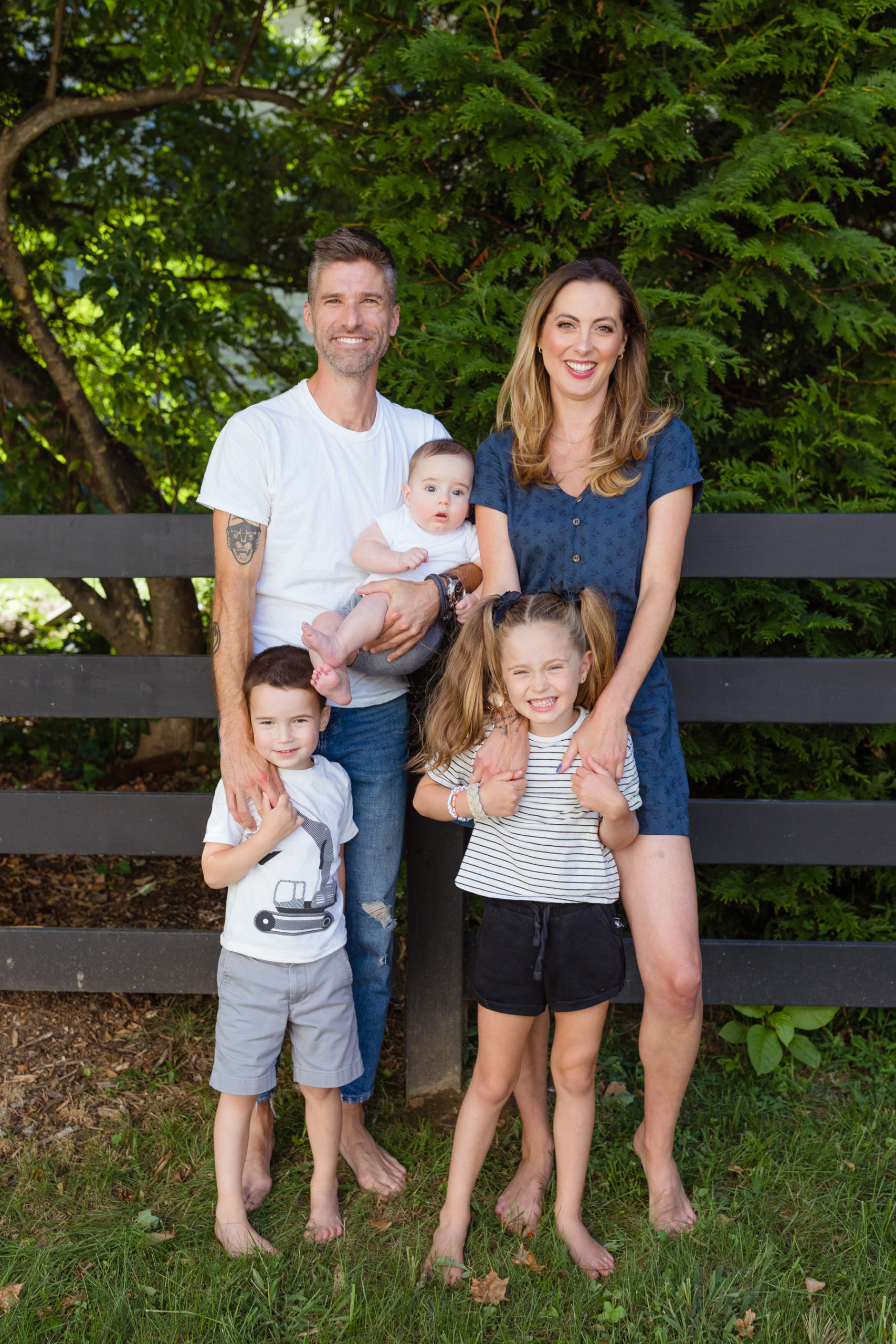 ---
Read more from this series…
Photographs by Julia Dags | Copyright © 2020 Happily Eva After, Inc. All Rights Reserved.