The following content may contain affiliate links. When you click and shop the links, we receive a commission.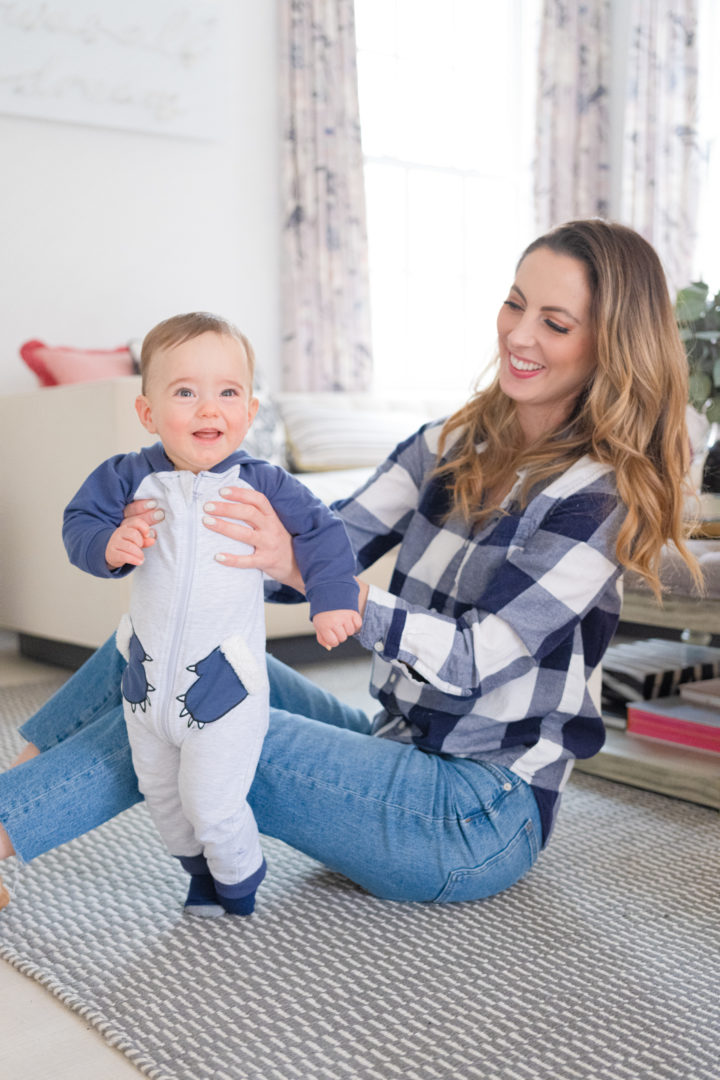 It's time for another Co-Parenting update!
I said in my last update that Mateo would be going soon to Kyle's with his older siblings, and now that we are all in the full swing of that routine I figured I'd write a bit about how we're all handling that transition. I've gotten asked a lot about our co-parenting plans for the holidays, so I will touch on that here as well.
I'm inspired to share a bit about our co-parenting system because (and I've said this here before) there just isn't a lot of info out there about how divorced families manage co-parenting with kids. And I think that's a shame! I think it adds to the feelings of isolation and loneliness that single parents go through when they're trying to navigate their co-parenting relationship.
I've said it before and I'll say it again: what works for every family is DIFFERENT, and needs to look different, and nothing is "right" per se. But I hope that by sharing a bit about how we do it, it can give an example to use as a jumping-off point to start a conversation.
Unfortunately, divorce does happen, with small children involved, and that doesn't mean that the general emotional health of the family members has to suffer. In fact, as it did with our family, it can mean that everyone can get to a much happier and healthier place as a whole, which ultimately is great for the children.
But it takes work.
Both Kyle and I will tell you that we have both had to compromise, be generous with the other, and to put our own feelings to the side at times for the overall happiness of the kids. We've both had to put pettiness on the back-burner and forgive, and we've both had to "pick our battles".
I'm extremely grateful that I have a co-parent who is willing to come to the table in this with me. It takes a lot of maturity and a lot of love for our children to be able to do this when you've realized a marriage doesn't work anymore, and to go through a new family system with grace.
But there's no "luck" in it.
You don't magically happen to have a healthy co-parenting relationship. That is a myth and that concept is a disservice to the many families who are healthfully co-parenting. It takes intention, forgiveness, empathy, and A LOT of work. Any co-parents can do it if they really want to.
If you are going through a tumultuous co-parenting relationship with your ex, you should know that there are resources to help! There is such a thing as a co-parenting counselor! There are resources in every state to help with these relationships, and most couples counselors can tailor therapy sessions specifically to co-parenting. These types of emotional work are WORTH IT.
I know my co-parenting relationship with Kyle will go through many phases, and ups and downs—just like any relationship. But I do have faith that we will be able to keep it on a good track for the sake of our kids.
And back to the kids…
All three are doing so well in our new normal. They are now spending every other weekend with Kyle at his home, and everyone is adjusting well. It was important to me for transition purposes that the kids stay on their normal bedtime and eating schedule (especially Mateo!) and Kyle has been good at this!
Before the first weekend that Mateo spent at Kyle's, I put together an Amazon list of all of the items that he would need. He has the same bottles and formula at Kyle's house, the same diapers, sound machine, and similar toys. The big kids also have the same night lights and sound machine at Dad's house as they do at Mom's. I think this has really helped with transitioning them overall.
Kyle, of course, will do things his own way (this has been an adjustment for Type-A me, I'm not gonna lie) and that is ok! The important thing is that the kids are safe, happy, healthy, rested, and well-fed. And there isn't one way to do that.
I'll admit that the first weekend that Mateo spent at Kyle's I was a WRECK dropping him off.
Even though Kyle had watched all three of them at my house alone before that weekend, there was something about Mateo spending the first weekend outside of my house that was super hard for me. I didn't think anything bad would happen to him in his Father's care, or that he wouldn't be safe, but it was something about just not knowing exactly what was happening all night and the idea of that. And, obviously, just the first time and the newness of it.
I sobbed on the stoop when I finally said goodbye and tried to leave quickly so the big kids wouldn't see me being such a wreck. Kyle was really understanding and texted me updates of Mateo sleeping soundly in his crib a few times before he went to bed himself (I swear I'm not a total psycho lol), and then was so nice and made sure to let me know when everyone was up and happy in the morning.
This helped me SO much, and if there are any people co-parenting reading this: never underestimate the kindness of sending photos and videos to your co-parent when you have the kids. It goes a long way and is a very generous move.
It always helps the heart when your babies aren't with you!
Overall, I've found that communication is key.
One weekend at Kyle's, Marlowe fell off the playground equipment. Even though she was ok and didn't exhibit any signs of being very hurt, Kyle made sure to tell me that it had happened and that she was doing well. I do the same for him if anything significant comes up either physically or emotionally with the kids.
The last thing you want as a co-parent is to find something out from your kids that should have been told to you by their Mom or Dad.
I took a co-parenting course (mandatory for divorcing couples with kids in the state of Connecticut) and one of the things I learned is how harmful it is to ask your kids probing questions about their time with their other parent. It creates a responsibility and burden for the kids, and can incite feelings of needing to "choose".
Though it can be tempting to find out exactly what happened over the weekend, it's best to focus on creating lots of communication with your co-parent instead.
When the kids get home from Kyle's, I make sure to encourage them to share with me how much fun they had and to ask them their favorite parts of their weekend. If they don't feel like sharing, that's ok too. I want them to know that I always hope they have the best relationship with their dad possible.
I've gotten lots of questions about how we plan to spend Christmas! Here it goes…
When Kyle and I were ironing out our custody plan, we decided that it was best for the kids to have consistency for the Christmas holiday. Every year, Kyle gets the kids on Christmas Eve and will bring them to my house by bedtime, to wake up here on Christmas morning. That is what's set in stone, and of course, we have the freedom to adjust or spend time together all five of us if that's what feels right on any given year.
This year, Kyle will be picking the kids up on the 23rd, and bringing them to spend the night at his house. They'll wake up and do their own "Christmas Morning" in Brooklyn (Did you guys know that Santa goes to divorced Daddies' houses on Christmas Eve EVE?!) and then spend the whole day there.
Then, they'll spend the night here in Connecticut and do Christmas morning here. Marlowe and Major feel like the luckiest kids in the world, of course, that they get TWO Christmas mornings. I hope over the years (when things open up a little bit and we can actually get back to normal again), that Kyle and I can develop a "family tradition" or two with all of us. Maybe going to see the Rockettes or skate at Rockefeller Center or something, that we do every year all together.
We spent Thanksgiving all together this year, and it was truly one of the most relaxed and easy ones I've ever had—so I'm excited to develop more yearly traditions like that.
(FYI for other divorced couples, we alternate Thanksgiving's and all other holidays.)
I'm so so so excited for Christmas this year, and I know the kids are too.
And for anybody starting to go through a divorce, or navigating a challenging custody arrangement, my message for you is: This doesn't have to be the end of the story! No feeling is final. Keep your heart open to change, growth, and generosity of spirit. 
Wishing you a healthy and happy holiday!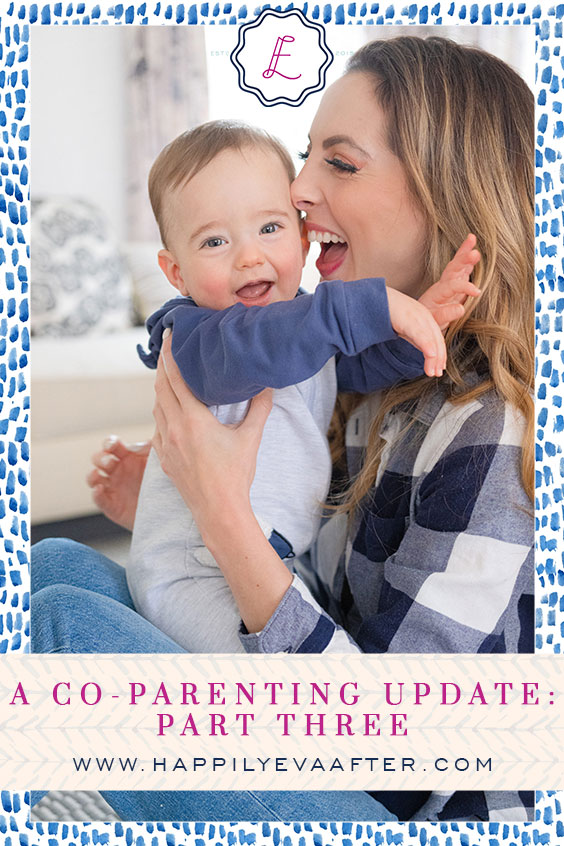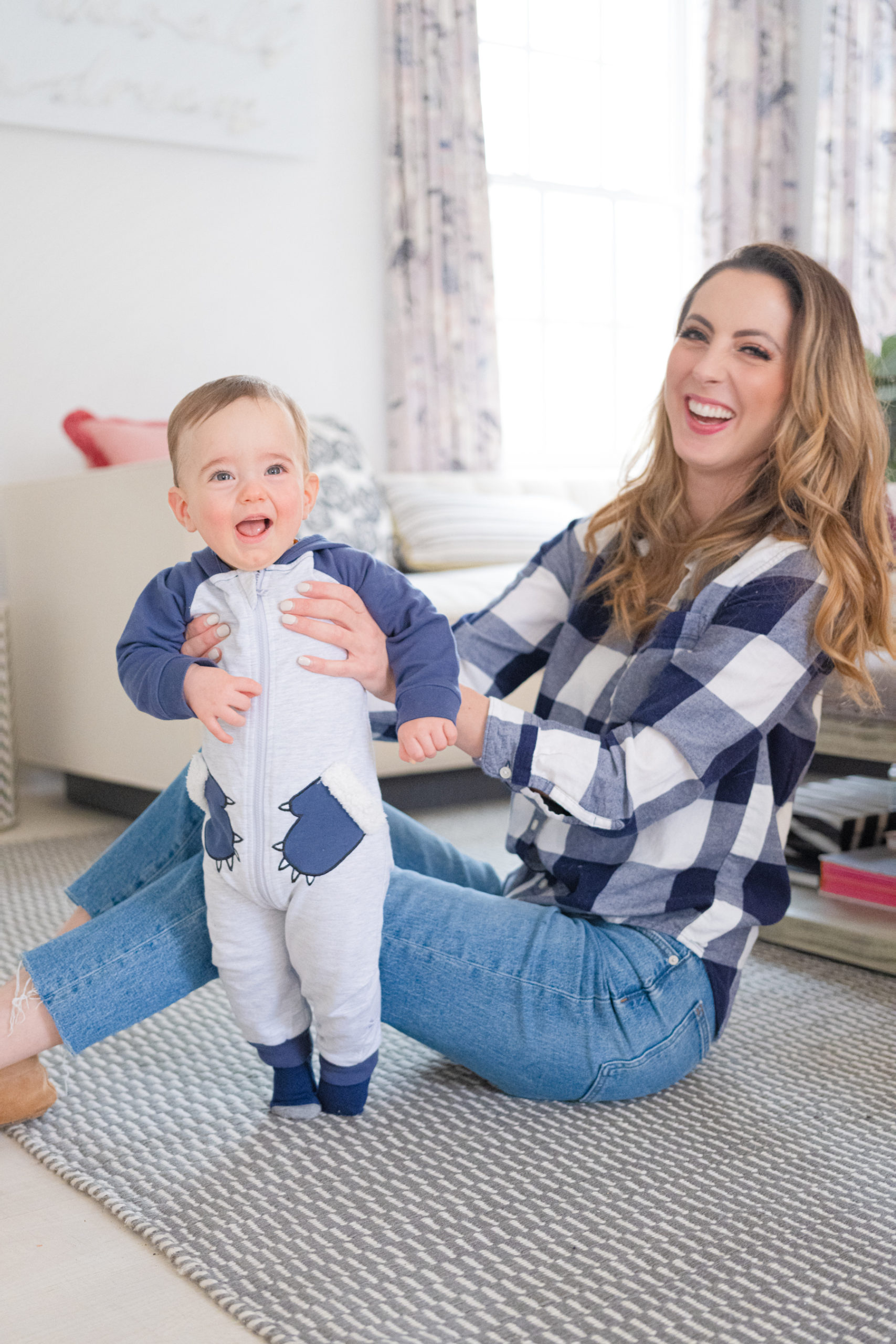 ---
Read more from this series…
Photographs by Julia Dags | Happily Eva After, Inc. © 2020 All Rights Reserved