The following content may contain affiliate links. When you click and shop the links, we receive a commission.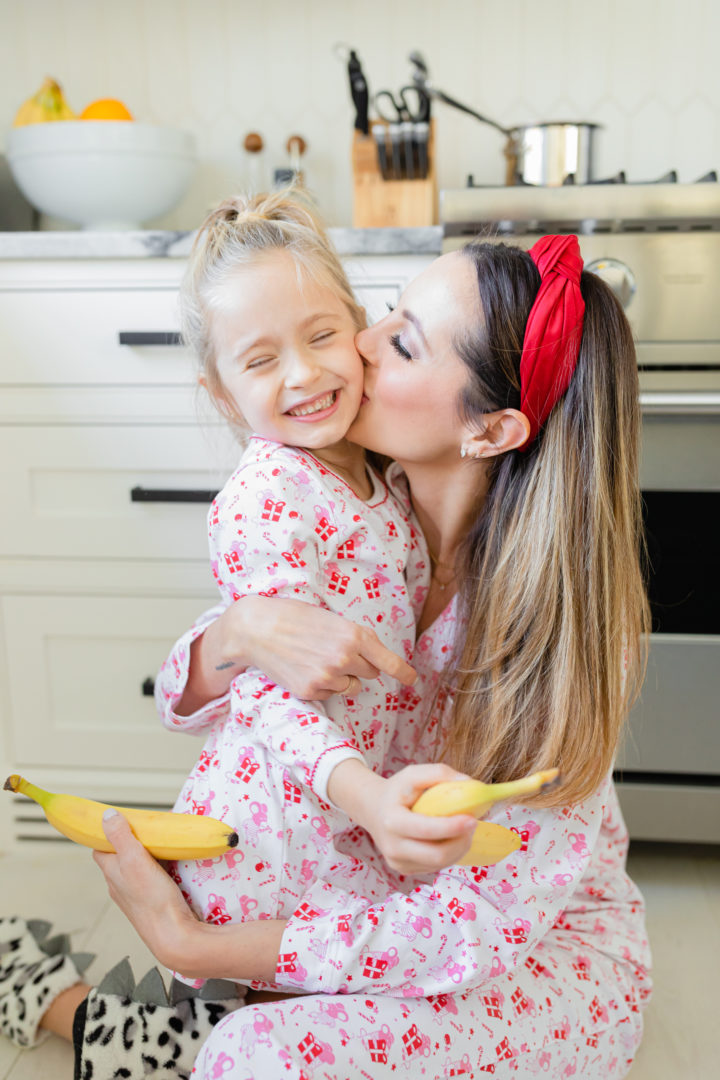 To be honest, in my six+ years of parenthood there haven't been THAT many realizations of the passing of time that knock my socks off.  I find that I'm definitely in awe of how quickly the kids are growing, but I'm mostly happy and relieved to see it happening. I do tend to have a little mini-meltdown on the eve of each of my children's First Birthday…but otherwise, I can keep my nostalgia and emotions in check.  But recently, that has all gone out the window with Marlowe starting to grow up.
If you've read this blog for a while, you know that I write letters to each of my children on their birthdays. You can find the last couple of letters to Marlowe HERE and HERE…and it doesn't take long to realize that I'm generally awed and inspired by my little girl. She is all of the best parts of both her father and myself…an extroverted Life-Of-The-Party, with a heart of gold. For me, she's always represented both the pure joy of childhood and also the deep curiosity and longing to know more. She is my little fearless creature. Her questions blow my mind sometimes, her laugh is infectious, and I'm not at all kidding when I tell you that she's my most favorite person to spend time with.
But recently, she's been really growing up. All the things I love about her haven't changed at all…but they've begun to take on the glow of a girl who is starting to turn into the person she will be far beyond the walls of her childhood home. As a Mother, I've been finding myself watching her recently as she navigates the world, or has quiet moments to herself.  There's a maturity developing, a different sense of things. She is so much more confident and self-possessed than she ever was. My heart is so conflicted. On one hand, watching her start to grow and mature makes me SO excited for the years to come—when we can truly adventure together and I can learn more and more about the intricacies going on in her mind just by talking with her. On the other hand, I feel time and memory slipping away noiselessly…how long now will I remember the feeling of her chubby, sticky baby hand wrapping itself around my fingers, or the weight of her asleep in my lap?
And then, she lost her first two teeth, and I started to panic. Or rather, she bravely kicked them out with a piece of floss duct-taped to a soccer ball.
View this post on Instagram
And in an instant, it was clear that Marlowe is no baby. I know other children have already lost teeth by six years old, but seeing my baby girl with a gap in her little mouth has been a total mind trip for me. Between that and her recent growth spurt, I am fully expecting her to pick up a briefcase on her way out the door and toss me some cash to order pizzas for dinner. The changes are unnerving. And maybe she's grown up a little too much in the wake of the world's upside-down turn this year. Or maybe I've grown more sentimental and more fearful of time passing me by. Whatever the case, my Mama Heart is more tender than ever these days.
I've started trying to create more moments for us to have together. I feel a desire to bear witness to this transition…to understand it more, to study it, to beg it to be gentle on me. Of course, there is no changing or willing it. Growing up, and bearing witness to it, is one of life's greatest gifts. But how bittersweet! Some weekends when she comes back from Kyle's house, it's so shocking how much older she looks to me that I feel tears come to my eyes. I know this is the part when time begins to move quickly.
Every time she throws her arms around me, I'm grateful. When she wants an extra snuggle at bedtime, I feel lucky. I know these things won't last.  And for my part, I try to rejoice in her growth. I want her to always feel that her preparedness to fly is my life's work. Her independence is the only feather in my cap I could ever need. But it doesn't mean that when she spreads her wings there won't be tears with my smile, or longing in my heart for the baby days. The days I used to wish would go by more quickly (Damn you, perspective!!!)
And I can't help but smile when I leave her room at night and hear her call out to me: "Enjoy your evening, Mom! Sleep well!" Because that Little, Big, silly, sincere, and sweet Girl…that's my best friend.
I would love to hear from other parents who are noticing their kids growing up recently. I can't be the only one noticing all these changes! Please share in the comments below.
Shop the post…

Photographs by Julia Dags | Happily Eva After, Inc. © 2020 All Rights Reserved