The following content may contain affiliate links. When you click and shop the links, we receive a commission.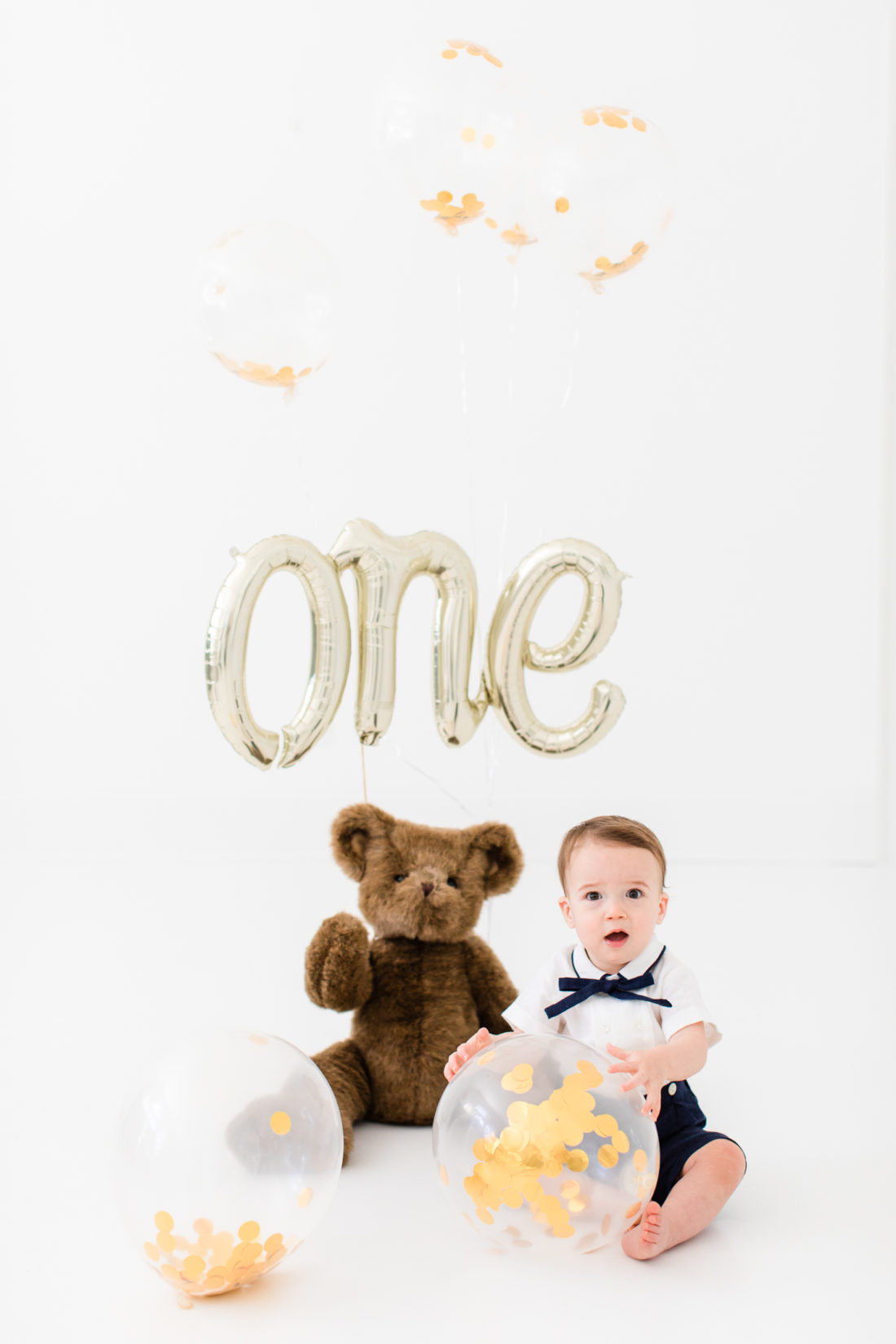 Happy First Birthday to our sweetest Major Boy! Today is so bittersweet– I feel so excited and fortunate to celebrate the happy, healthy first birthday of our not-so-little bundle of joy– BUT Major's first birthday is officially the last first birthday we will ever celebrate! And I can hardly believe it! Before you have kids, everyone with kids tells you how fast it all goes.  "Blink and they're in college!" people love to say as you're waddling down the aisle of the supermarket with your huge baby bump.  Or you'll be bleary eyed in Starbucks with your newborn and the nice lady next to you will lean over and tell you she remembers when her daughter was that tiny– and now she has a baby of her own! Whenever people tell you this before Motherhood, you always do a little close mouthed smile and nod, "I bet! That's what I hear anyway!"  Then you have your own children.  And man are the days long sometimes but HOLY COW ARE THE YEARS SHORT.  Now here we are, and the smiley, chilled out, buddha baby of mine is not a baby anymore.  Major has officially passed the one year milestone.  And I have to say that this birthday is bringing up so many emotions for me.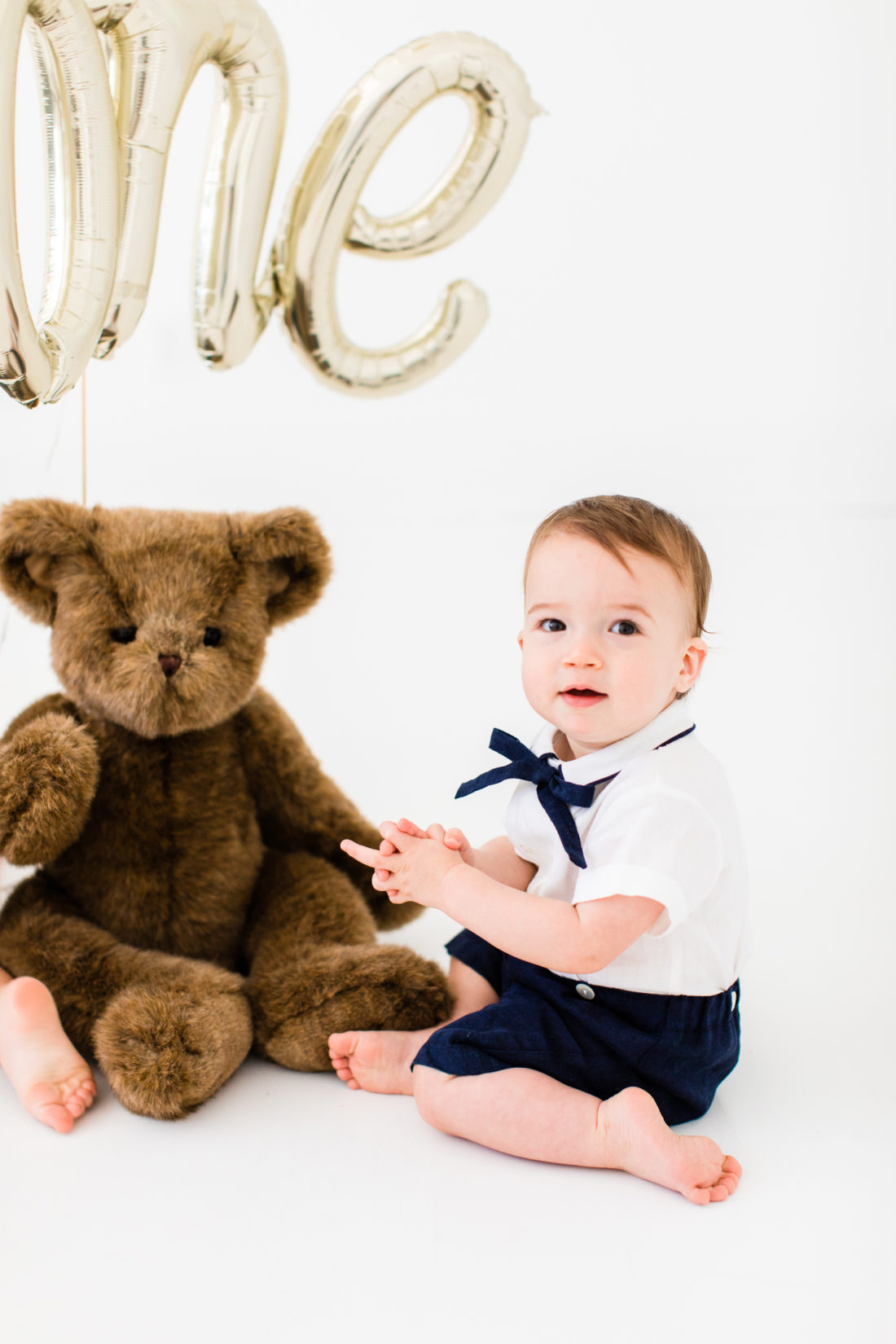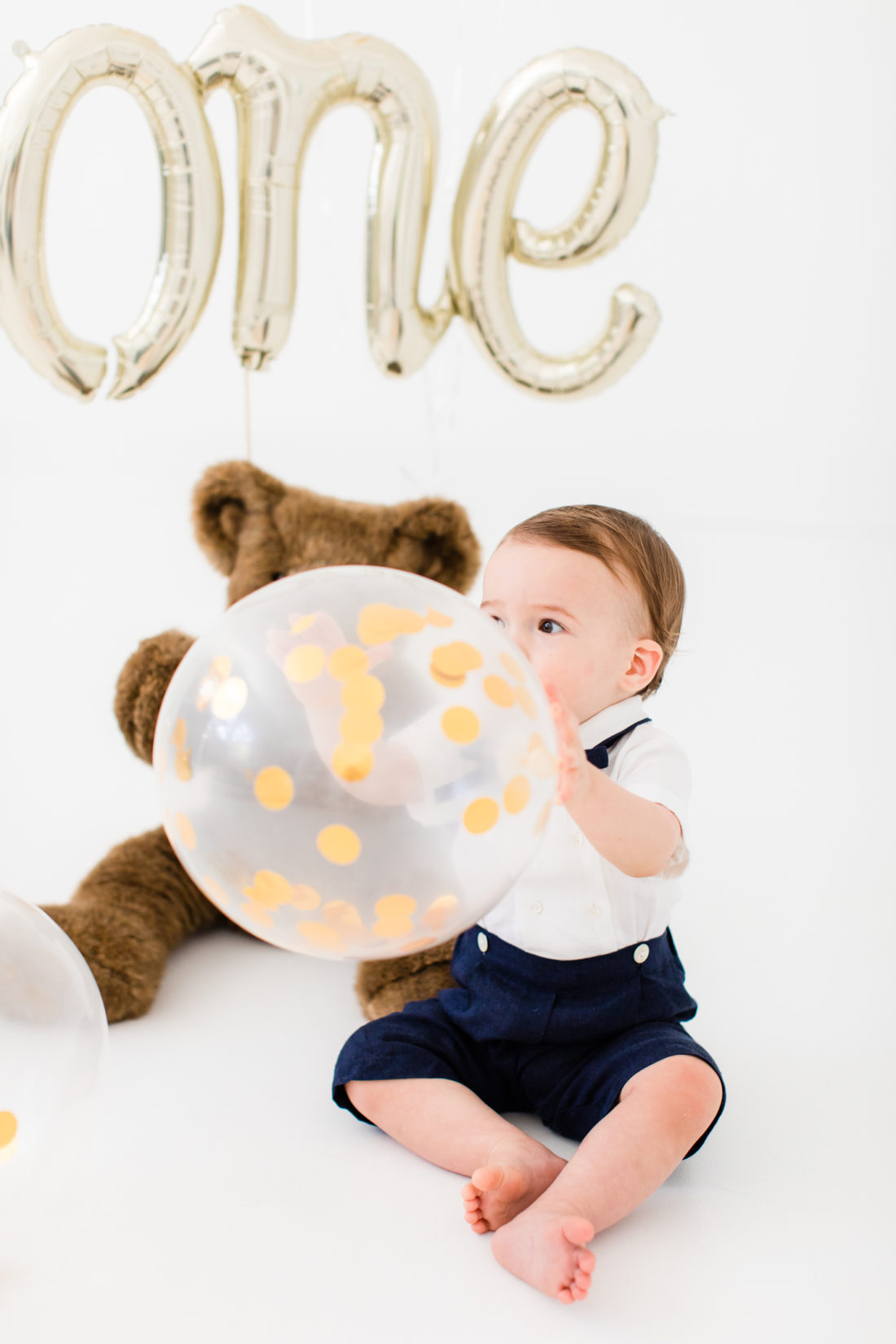 The first emotion is one of absolutely bottomless gratitude.  My beautiful son has changed my life in so many ways.  When I first found out I was pregnant with a boy, I was a little shell-shocked.  I can't say that I ever really had thought about having a son, if I'm being totally honest.  At that point I was used to having a daughter, I was SO close with my daughter, and I kind of believed that I only grew girl babies in my little EZ-Bake Oven.  I was also extremely sick at the beginning of my pregnancy with Major, so everyone was quick to tell me that it was probably another girl.  I got used to the idea, and started imagining two little sisters running around together.  When we cut in to the cake to reveal a smear of blue icing, I was extremely surprised.  For a half a second I thought they had made a mistake at the bakery. Ha! It was funny because in a certain sense, I suddenly realized that I was getting the beautiful gift of experiencing both genders of children (since we were sure we were only going to have two), but I was also a little scared.  What if I couldn't connect emotionally with a son like I had with my daughter? What if I wasn't a "good" boy Mom? What if I couldn't handle it? I think I was so overwhelmed because I was also still reeling from the heartbreak and rage of my miscarriage.  My pregnancy with Major was such an emotionally delicate one.  I was constantly going back and forth with feelings of fear, fury, unworthiness, anxiety, and confusion about what I was going to be able to offer this little being growing inside me.  I was desperate to hold him in my arms and also so terrified to allow myself to love him.  In a lot of ways, it was the period of my life where I felt the most rudderless.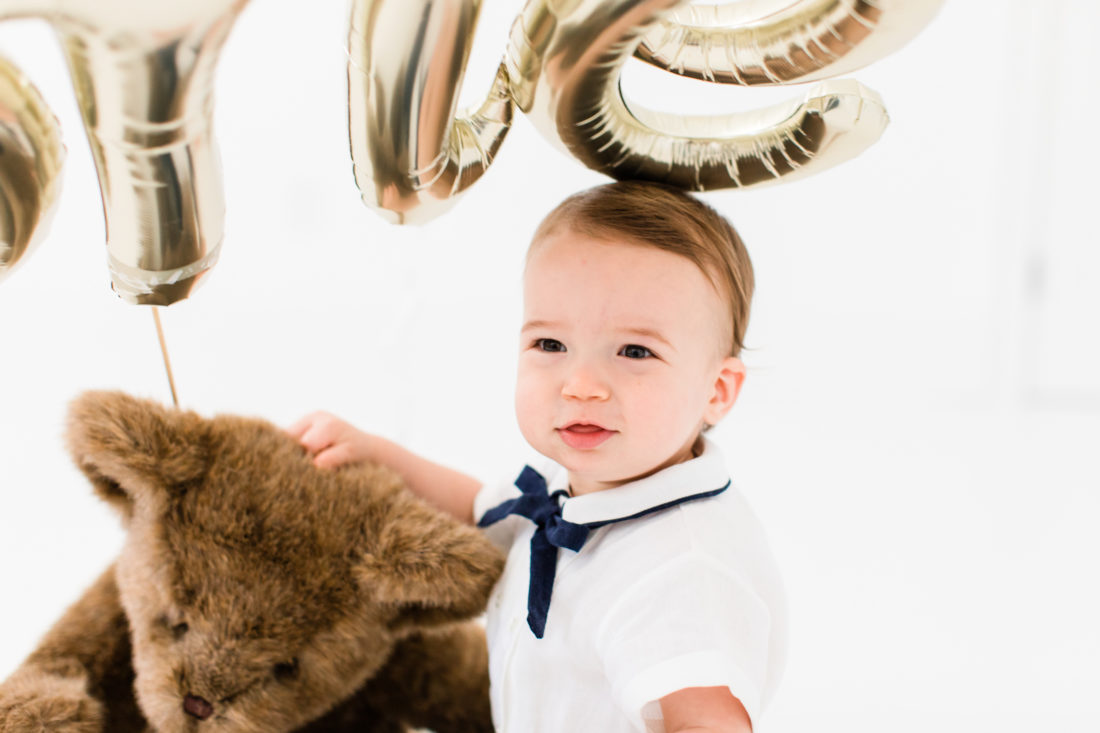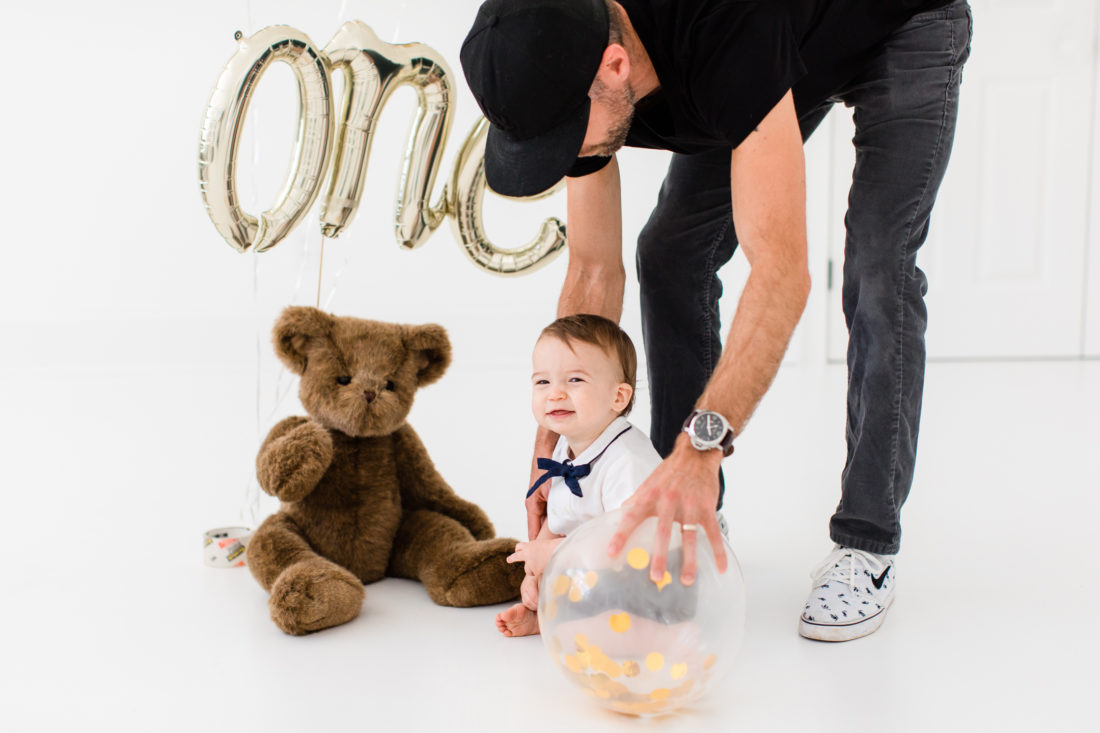 And then he was born.  From the moment I went in to labor with my son, I realized that the experience just ahead was going to be such a precious gift.  While my labor with my daughter felt fierce and challenging, my labor with my son felt blessed and intentional.  Whereas with my daughter's birth I felt like a survived and conquered an enormous life event, with my son I felt completely empowered and in control.  It was the only experience in my life where I could feel my worldview changing with every moment.  I could feel the growth it was sparking in me.  As I pushed my son in to the world and ushered him safely in to my arms, I felt more powerful, loved, and loving than I ever have in my life.  I gazed down at him and in an instant the rage, confusion, and fury that had lurked beneath the surface of my mind since my miscarriage melted away and my heart felt healed.  I felt the most startling soul connection with him.  As I held him close I whispered, "Thank you, thank you, thank you" so many times in his tiny, perfect ear.  I still find myself thanking him.  In the past year he's taught me so much about myself.  With his birth, he taught me about faith and the depths of my capacity to love my children. After his accident and subsequent skull fracture at five weeks old, he taught me about resilience and forgiveness.  And when I suffered from PTSD and postpartum depression and anxiety as I struggled to come to terms with that event in our lives, he showed me trust and unconditional love.  He brightens up the life of our family in so many ways.  I've seen Marlowe blossom as the absolute best big sister, and Kyle blossom as everything I always knew he was capable of as a father and caretaker.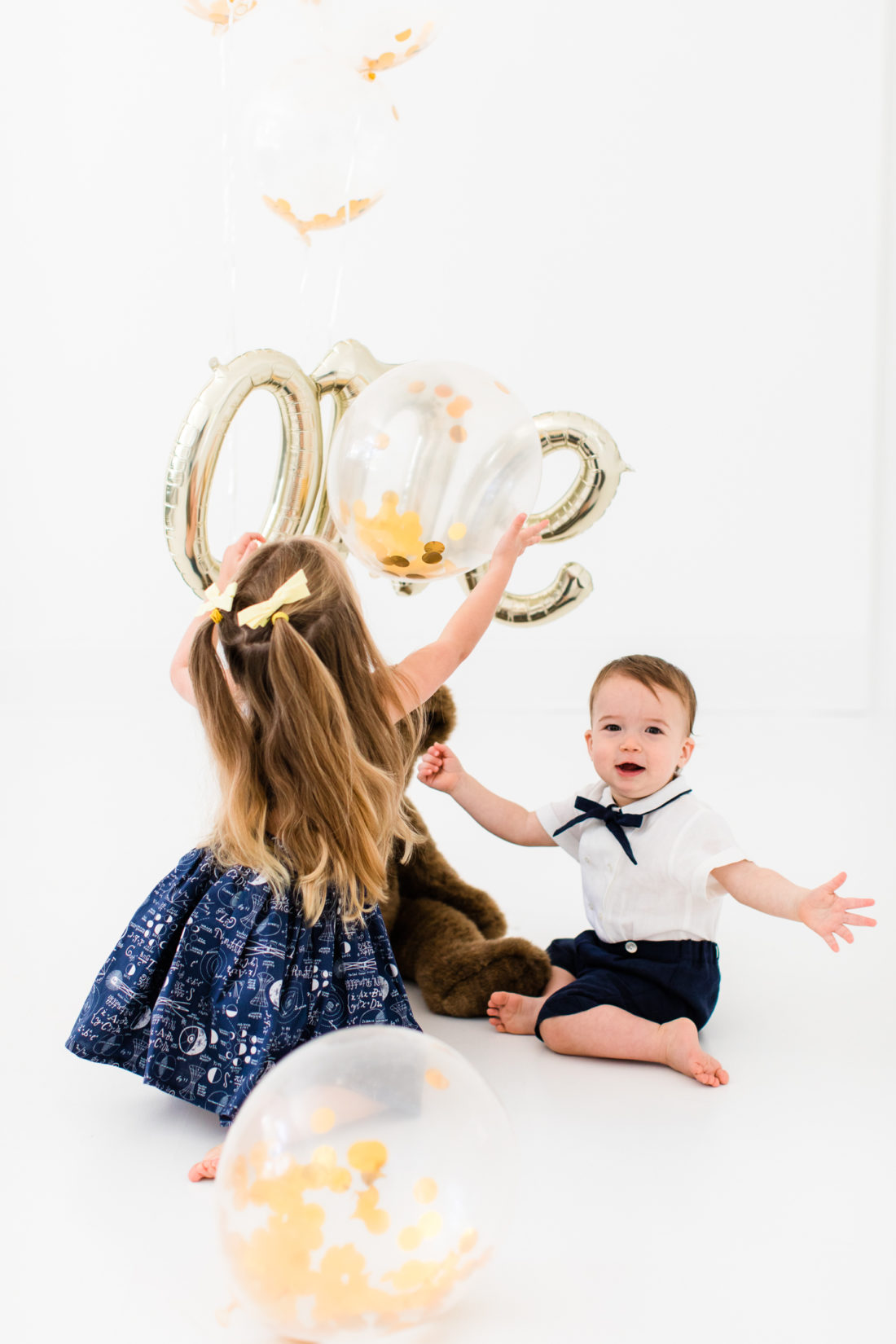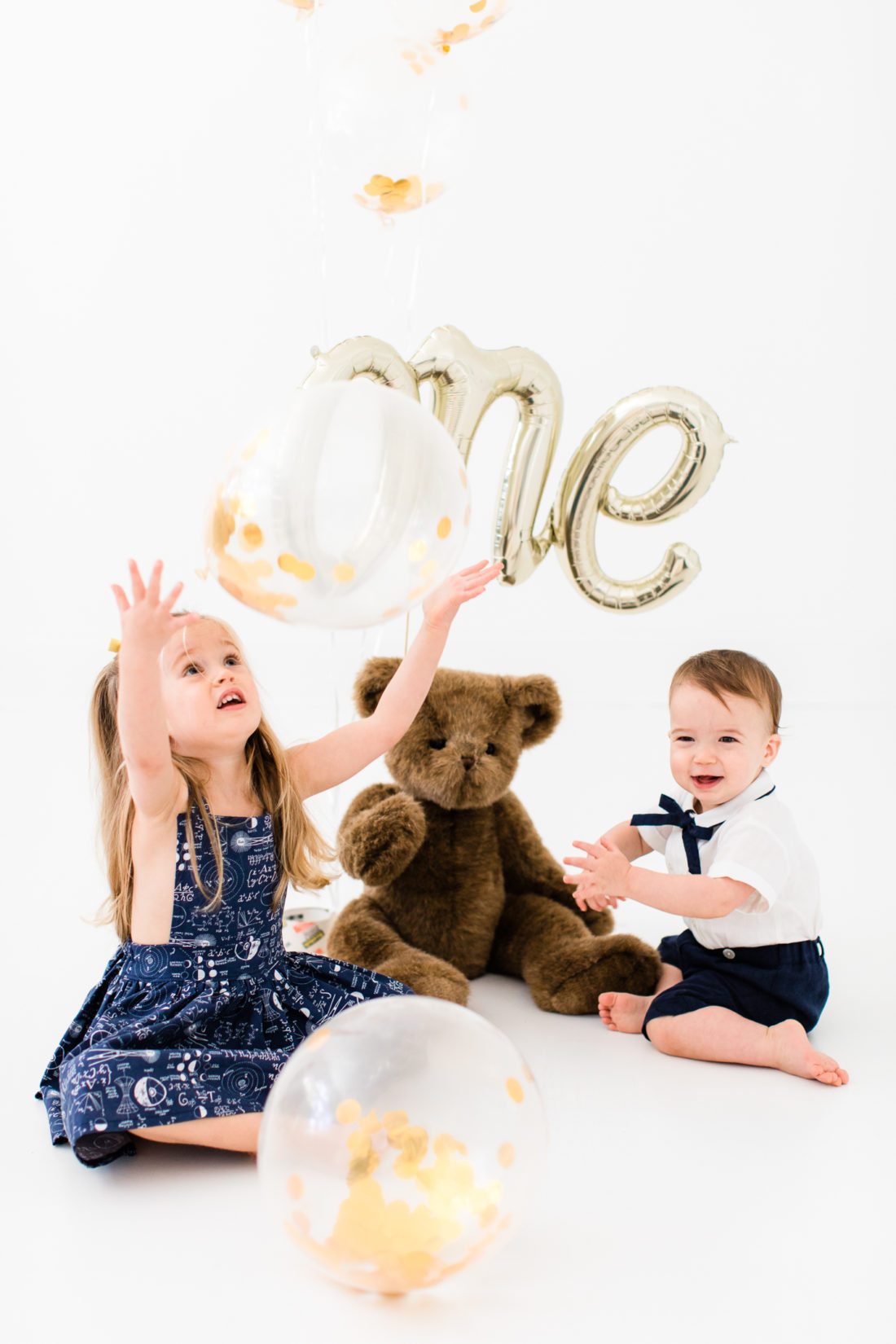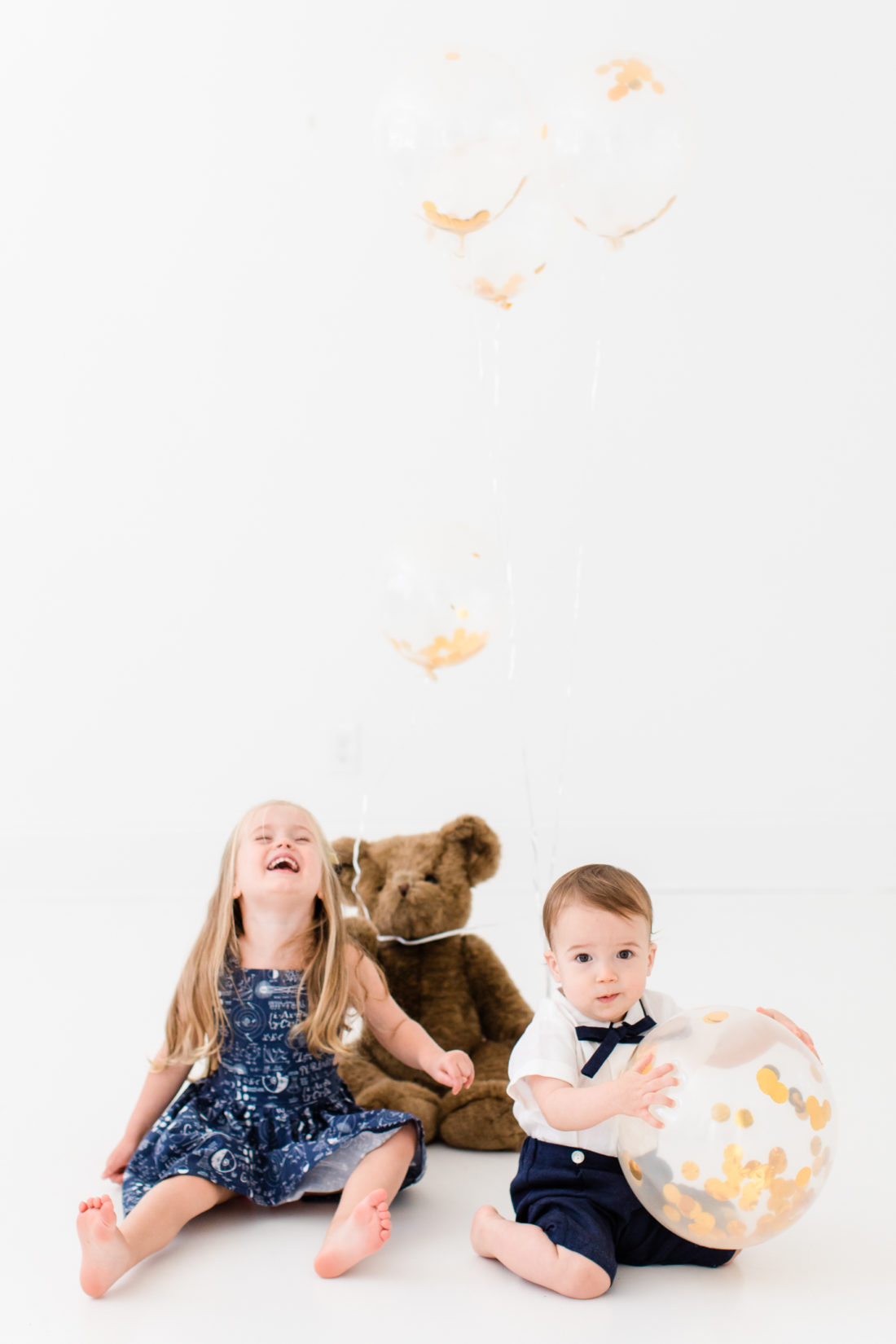 Major has been a missing puzzle piece for all three of us in so many ways, and of course we can't imagine life without him.  It was always meant to be him.  And what a little personality he has! He is so easygoing, but also SO funny.  I've said it before but Major has the best sense of humor out of anybody I've ever met.  At a year old, he understands jokes, comedic timing, and sarcasm, and is always ready to laugh.  When he smiles, his whole face smiles– which is exactly like his Dad, and one of my favorite things about both of them.  He's a snuggler, big time, which I absolutely can't get enough of– and now he's starting to lean in for kisses and hugs.  Major loves music, too! Any time a song comes on, he grooves to the beat, and throws his arms up in the air if he's really feeling it.   Sometimes on the monitor at bedtime, we'll hear him humming and singing songs to himself.  He has the appetite of a grown man, and strokes my Mama ego big time when he starts excitedly yelling and clapping every time he sees me start to cook something.  Then he cleans his plate! Major loves waving hello to passerby and new friends, and says a shy little "Hi" to go along with it. When anybody says goodbye to him he waves and blows a kiss.  When he reads books, he points his one little finger and traces the words and pictures on each page, and it just about breaks my heart. As he grows in to a man, I hope this softness, sincerity, and inherent kindness sticks with him.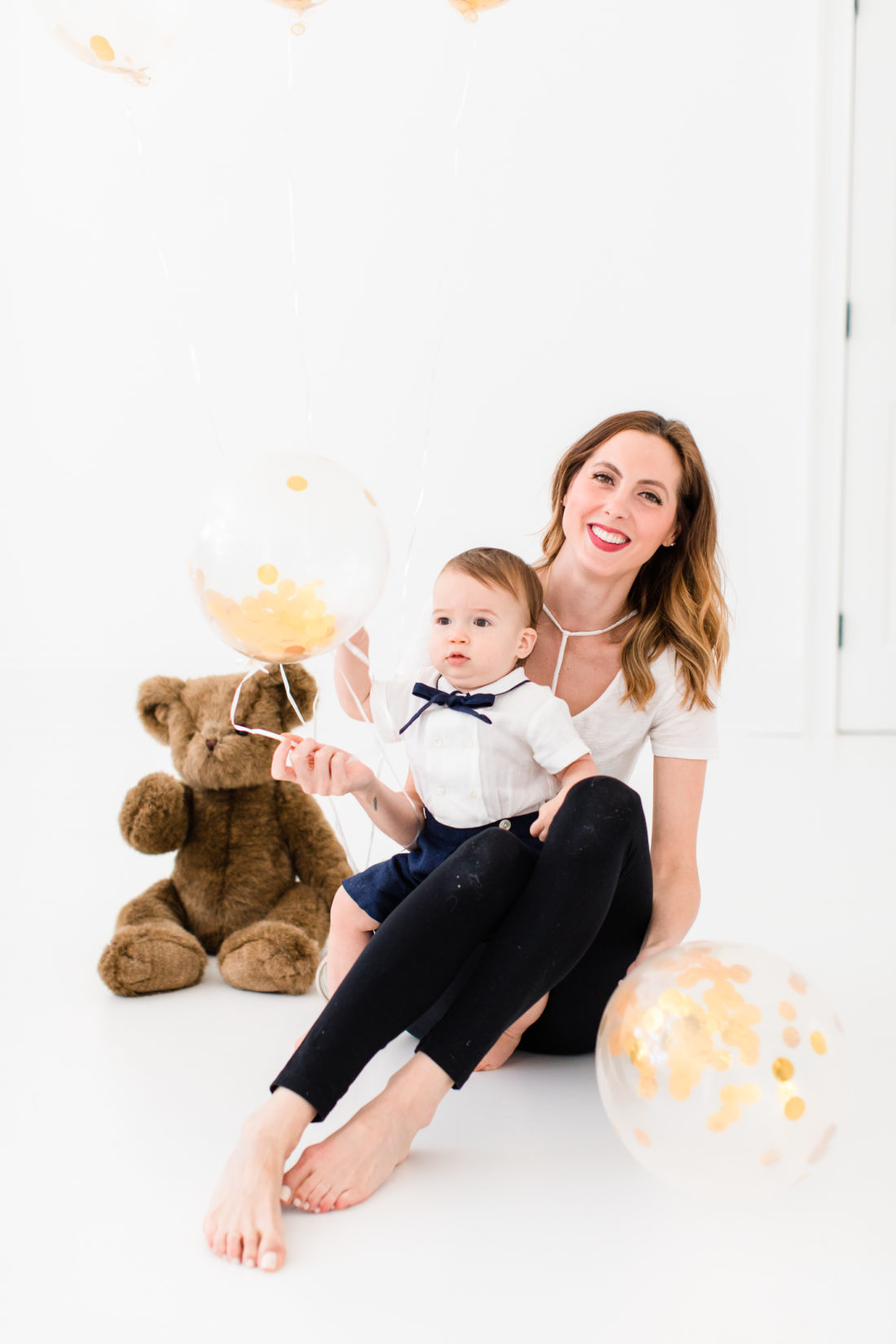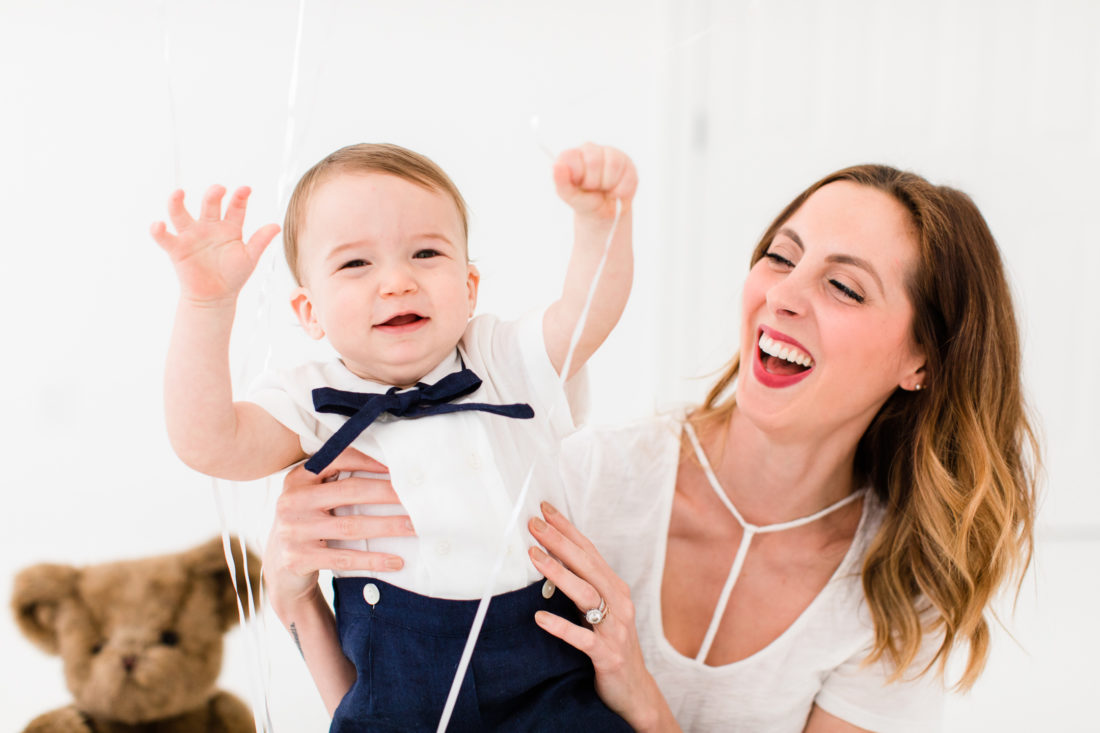 When I watch him every day, I can't believe I'm lucky enough to call him mine, that my little family is safe and complete– and that we are so fortunate to have each other.  This year has held so many personal challenges, but overall it really has been the best year yet.  As I lay my sweet boy in his crib last night on the eve of his first birthday, I was already crying silently– knowing that these little details of every moment with him will be vanished memories at some point in time.  That no matter how many things I write down there will always be details that don't make it in to the memory bank, that are fleeting, precious, and sacred.  I leaned down to kiss him one last time and whispered what I always whisper in my children's ears when they go to sleep: "You are so loved, you are so blessed, you are so safe."
I know that not every single moment in my son's life will be perfect, or safe, or exactly what he deserves– but boy I hope he knows how much he's loved.  You are our perfect blessing, Major Boy.  Let's celebrate!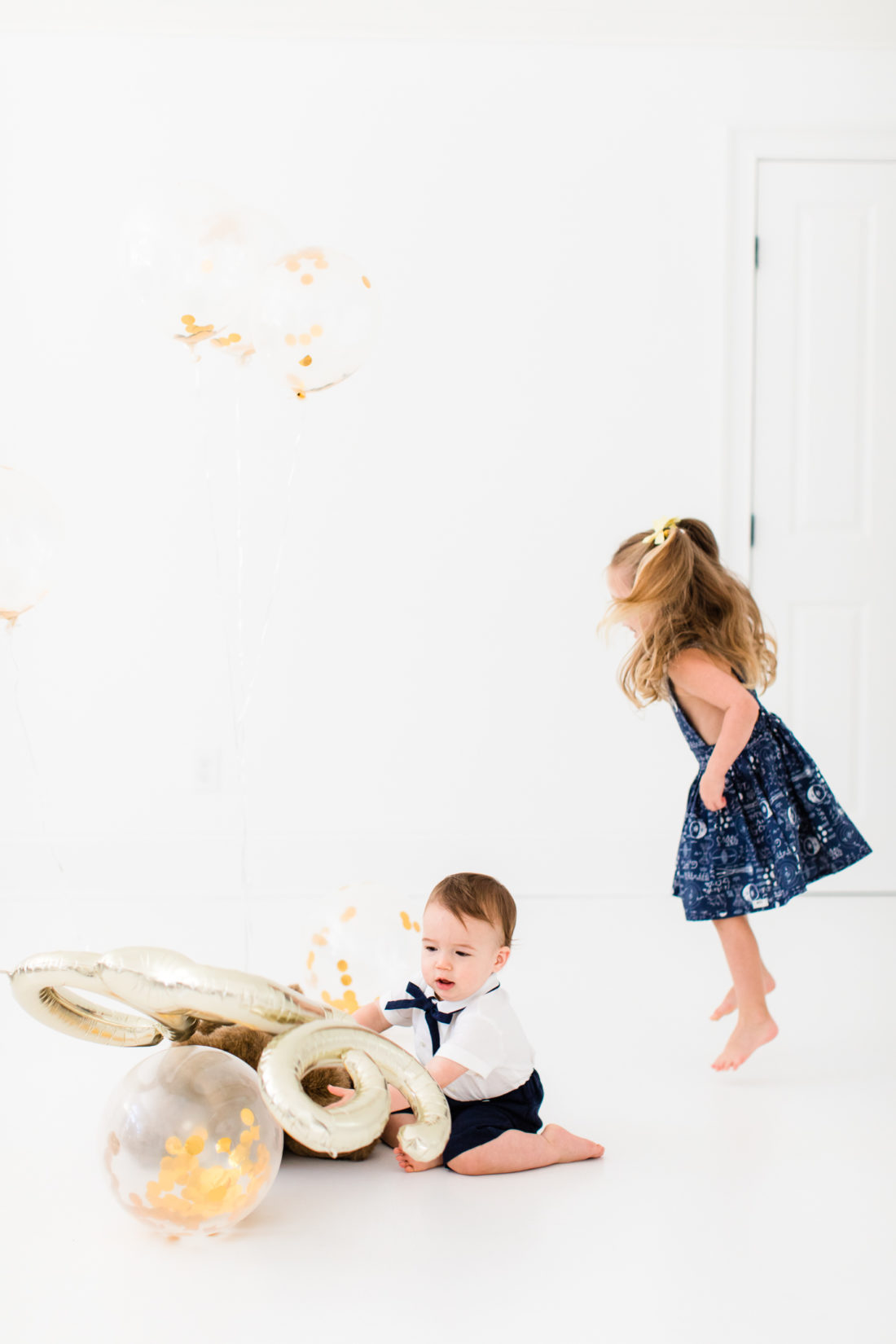 Photographs by Courtney Ann Photography
Marlowe's Dress: Worthy Threads
Major's suit: Vintage