The following content may contain affiliate links. When you click and shop the links, we receive a commission.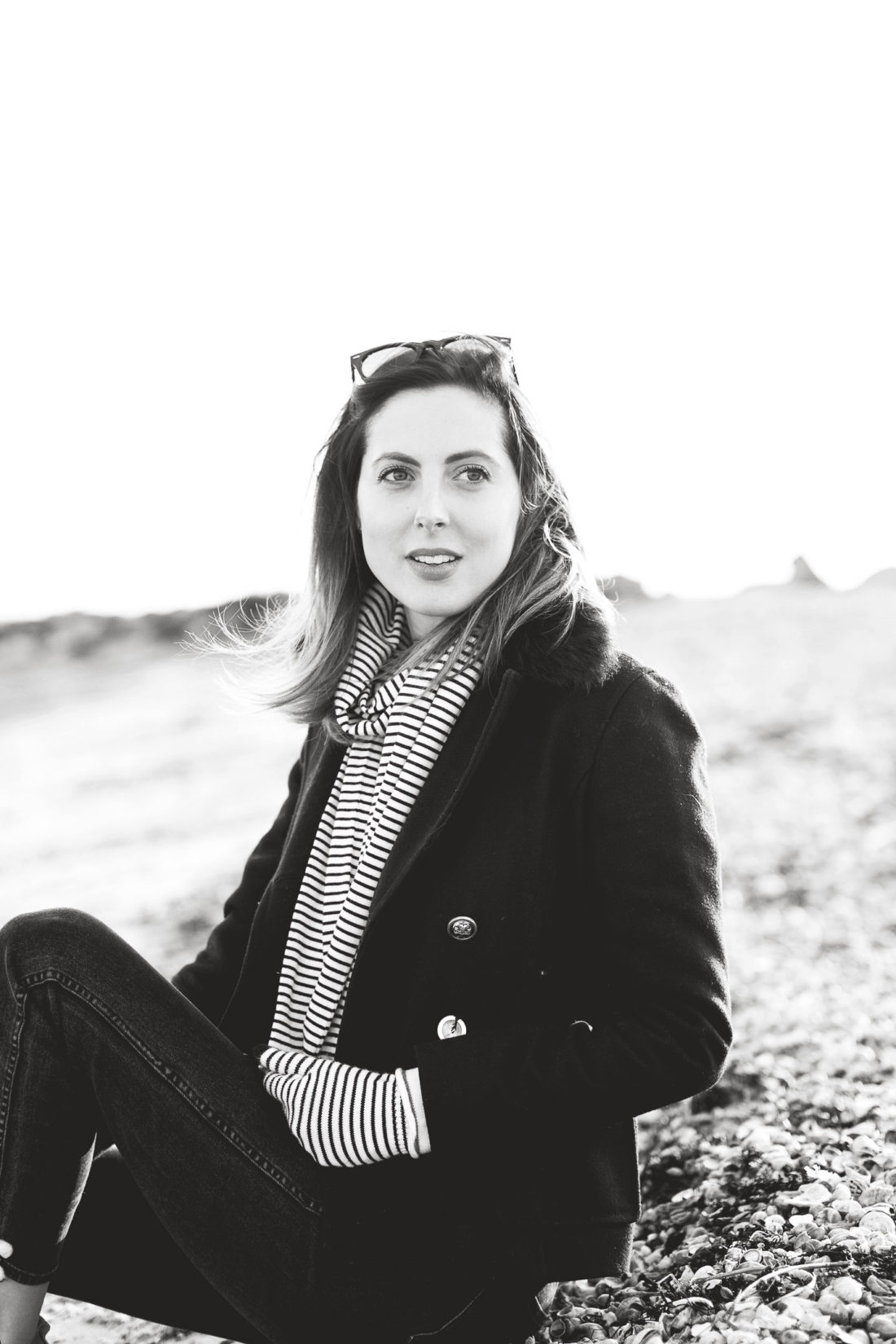 Today is a new year. A new start. Fresh beginnings. I am inspired in the name of that optimism to share something with my readership today: I'm not doing well. In fact, I'm really struggling. I've been extremely overwhelmed recently, in a lot of different ways. I think it's time to share that with all of you in the hopes that speaking my truth will allow me to move forward– and also in the hopes that anybody else who is trying to hold it all together with similarly emotional results will know it's ok to let go– to accept help, forgive themselves, and to move towards a solution.
So here it is, I'm in an emotionally bad place, for reasons I will explain. I'm depleted and anxious, and I haven't been giving my anxiety and feelings the attention they deserve for a little while now. I've been hoping that powering through would get me to the other side, but I've finally realized that feelings don't work like that. Nice try, Martino! Lol.
I'm the type of personality who tries my hardest to be optimistic and fight through, but as my husband put so well a couple of days ago, sometimes fighting emotion is like quicksand– the more you fight, the more it grabs you until eventually it pulls you under. Here is my effort to unclutch, to stop furiously pedaling, to share and to move forward. But first, I have to share with you something that happened to our family in November that has deeply affected all of us, and that I have been practically too emotional to speak of since.
A couple of days after Thanksgiving, our Night Nurse fell asleep while holding Major and dropped him, and he cracked his head on the hardwood floor. Kyle and I were sleeping at the time and were awoken by the sound of his head hitting the floor, and then hysterical piercing screams. He suffered a fractured skull and bleeding on his brain, and was transported by ambulance to Yale Medical Center where I spent two harrowing days with him to receive emergency care and further testing. To say these were the most traumatic and anxious two days of my life is an understatement. If you read my post about choosing Homebirth, you know that I have an (irrational) phobia of Hospitals. To be in one for two days under such circumstances was nearly unbearable for me, not to mention how scary and emotional those days were for the entirety of our family.
But here's the good part: by the grace of all of his many angels, and every God one cares to pray to, MAJOR IS FINE. Completely fine. Though he had the fracture, some skull displacement, and bleeding, the skull did not touch his brain and the bleeding was localized. Further MRI's showed no brain damage and we were discharged by experts in pediatrics and neurology with as excellent of a prognosis as we could have ever hoped for. We were absolutely, divinely lucky that day. He had no other broken bones, and no spinal effects whatsoever. He has been healing well, hitting milestones, cooing, smiling, and generally showing us that he is and will be ok as he grows and develops.
So why didn't I share this when it happened? A couple of reasons. First of all, the accident traumatized all of us. It was so sudden, and so scary, and the idea of sharing it almost felt like it would make it all that much more real– all of the risks and the dangers. I wanted to make sure that he was definitely OK before I shared what had happened, so that I could have some good news to celebrate. I don't know if this reaction will make sense to a lot of people, it hardly makes sense to me, but that's what I was (or wasn't) capable of at the time. The second reason I chose not to share was fear of judgement. The internet can be a peculiar place, where some people forget about humanity and go for the jugular. I know that this news might reach many, and of those many there will always be the people who say that this accident was my fault. That if it had been me in there holding him instead of a Night Nurse, that this never would have happened. That I deserve this for allowing my child to be in the care of somebody other than me. Well, let me tell you– the guilt I bore in the days and weeks after this accident was more intense and more damaging than anything I would wish upon my worst enemy. I had all those same thoughts and more. I wept in the hospital, telling anyone who would listen that it should have been me. That I was to blame. The truth is, even this woman who came so highly recommended, with a perfectly clean track record, could make a very human mistake. It "could happen to anyone", and as they told me repeatedly in the hospital, it DOES happen to anyone. More often than you'd like to hear. Obviously, the (extremely upset and remorseful) nurse is no longer working for our family, though we forgive her. And even though I finally made peace with the fact that this freak accident could not have been avoided by me, it has continued to effect me to my core and in all aspects of my daily life.
It's nearly impossible for me to trust anyone but myself to take care of Major now. We definitely don't have night time help anymore, but it has only been in the past week or so that I have felt comfortable with somebody coming during the day to help me with him so that I can complete normal tasks and work responsibilities. Hearing Major cry hard immediately triggers my memories of the moments after the accident and instigates an immediate panic attack– my heart races and tears spring to my eyes. Sometimes I get dizzy spells. I feel nauseous and overwhelmed and even small discomforts he has make me anxious. My appetite has decreased to nothing, I have a hard time getting to sleep after night time feedings, and my milk supply goes up and down depending on the stresses of the day. Any time we are near an edge or a ledge, I fear that he will fall, somehow, and be hurt again. Just last week, we were on the second floor of a Starbucks, and I sat there panicked and frozen as I imagined Major falling from my arms over the edge of the banister and on to the floor below. My brain played back the sound of his screams that night. I had to close my eyes and clench my teeth as the waves of nausea eventually subsided. To cope through all of this the past month, I had been trying to breathe, to talk myself down, to remind myself that my son is alright, that we are all alright. But while we were in Charleston on our Christmas vacation, Marlowe had a fall on the playground. She was trying to go down the slide and fell on to the ground on her back, knocking the wind out of her. Within ten minutes she was totally fine and normal– but I stood there while Kyle held me, sobbing and shaking, while my scared two year old watched. It was then that I really realized that I am not okay. And, unfortunately, trying to push through these experiences and feelings, keep up with work and with my parental responsibilities, has just pushed me deeper in the quicksand. I've been easily overwhelmed, and between follow up doctor visits for Major, and the stresses of learning our rhythm as a family of four, I have felt most of my other responsibilities slipping through the cracks. I think I need to take some things off of my plate. It's time to really face this all and find a solution.
My instinct tells me that I have some form of Post Traumatic Stress Disorder, possibly linked to some form of Postpartum Depression. I was only three weeks postpartum when my husband fell off the roof of our house while cleaning the gutters (I shared this on Instagram when it happened, in case you missed it) and could have easily been killed or paralyzed according to the ER doctors. In another miraculous stroke of luck, he walked out of the ER with minor injuries. Just two weeks later was when Major had his accident. My hormones were still not stable from the birth, and I suspect that all of this in succession probably triggered something. I'm not a doctor and I haven't been diagnosed by anyone, so I don't know for sure. Even typing those words scares me and makes me realize that there may be a longer road ahead to feel better than I would hope for. But I know that the way I'm feeling, though understandable and human, is not normal. My husband has been instrumental the past week in helping me acknowledge this. He has held me and loved me unconditionally enough to convince me that facing all of this will end in relief and not in disaster. I'm choosing to trust that. I finally feel secure enough to admit that it is possible for me to feel better than I do today. I deserve that, and my family deserves that. I'm going to focus on working with a therapist who can help me find better coping mechanisms than what I can come up with on my own, and who will hopefully help me understand a way forward. I have somehow retained a lot of optimism and humor through these challenges, and there have been many moments in the past month where I have found silver linings in the day– but the storm under the surface has been brewing to a point that I can no longer ignore.
So what does this mean for the blog? I'm going to take the next couple of weeks off to focus on myself and my family. I have a couple of posts in the pipeline that I will be releasing (one about breastfeeding and the other involves a super cute Marlowe VIDEO!) but otherwise I'm going to be tuning in to what I need to do to get back on my feet. I know that once I dedicate myself fully to understanding what I'm going through that I will begin to get better. Even writing this and speaking my truth today has parted the clouds a bit. On my blog, I have always maintained that true happiness can be found even amidst chaos and imperfection. That it is these ups and downs that make us great parents and good people. I have never believed this more than I do now. I believe that my challenges and struggles the past month have shown me the depths of my strength, and that handling my shortcomings gracefully will make me grow as a woman and as a Mom. I can only hope that this is true.
With open arms, I welcome 2017 as the year I learn to forgive a little deeper, to let go a little more easily, to accept some things I cannot change, and to love myself a lot more unconditionally. To anybody else who is suffering from similar feelings or challenges, no matter the cause– I am with you in this. Let's get better. It's time.
Thank you all for your support the past month, your kind words, and your voices– even when you didn't know that I needed help, you all helped me so much. Peace, peace, peace, my friends. See you all very soon.
Happy New Year!
Xoxo
EAM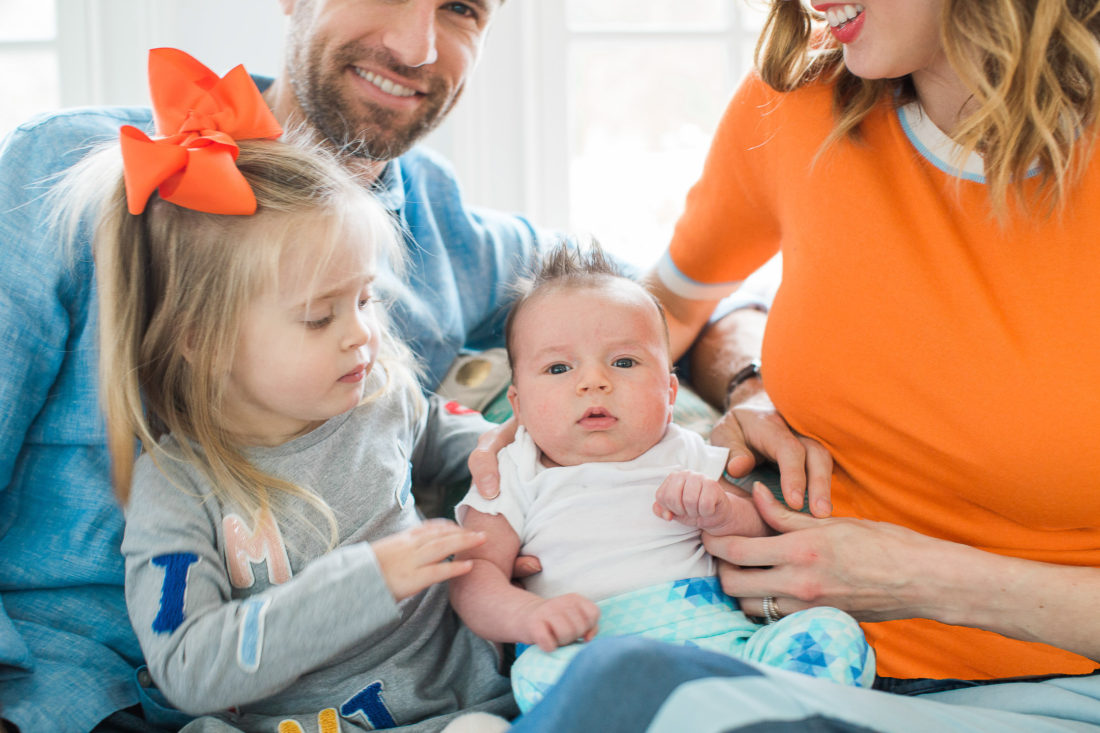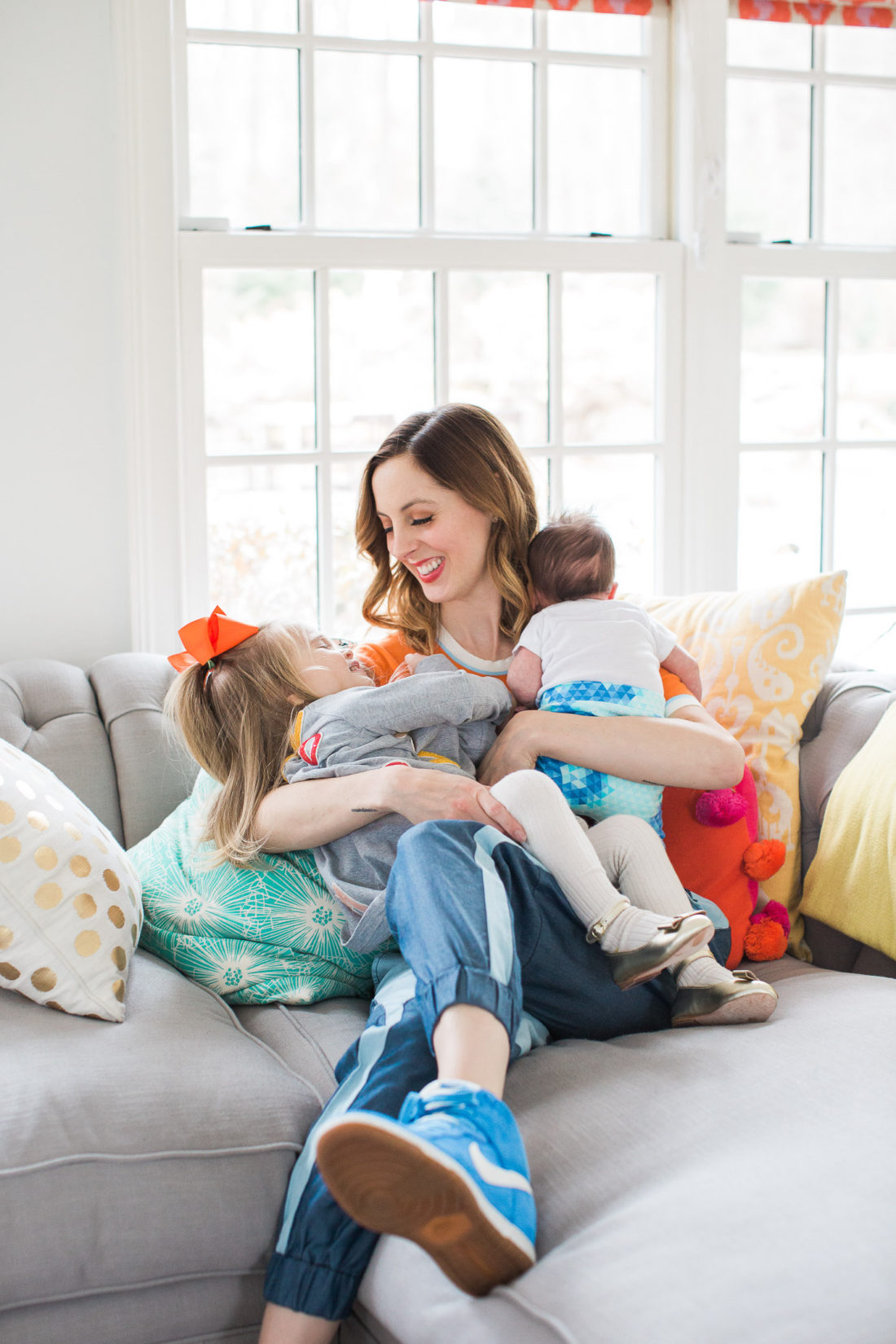 ** Our family would like to express our gratitude to the Doctors and nurses at Yale Medical PICU for the excellent care Major received during our stay as well as for their kindness towards our entire family. We won't forget it.
Photographs by Stephanie Elliott Photography
Save
Save