The following content may contain affiliate links. When you click and shop the links, we receive a commission.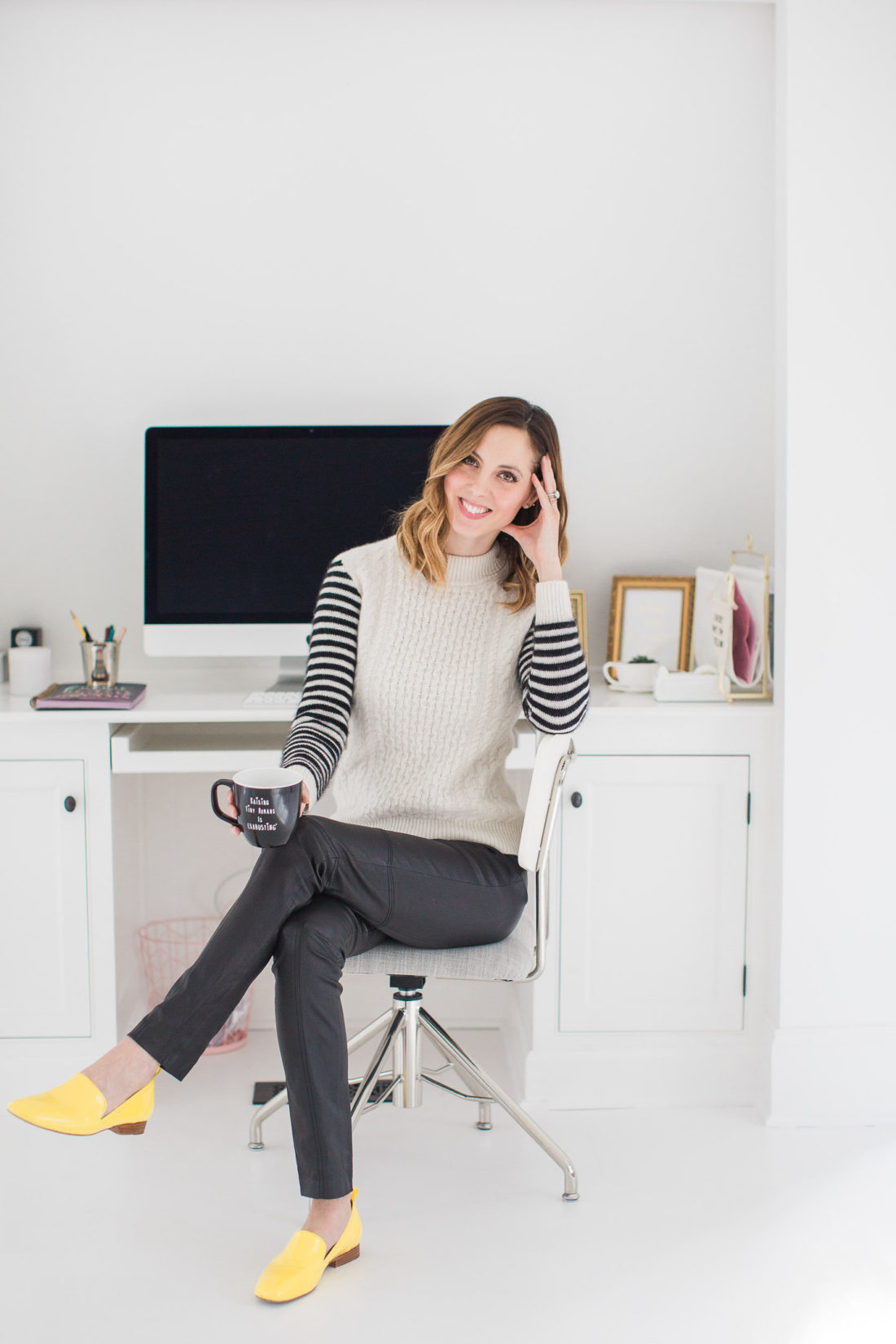 Hey Happily Eva After community!  You spoke…and I listened!  Due to popular request, I'm publishing this letter that I released about Blogger/Brand partnership as a part of my Newsletter last week.  Thanks for reading, and as always thank you so much for being a crucial part of this community.  I value each and every one of you!!
Happy Friday, Friends!
Another week has gone by in a flash– I can hardly believe that we are little over a week away from Christmas!  As I've mentioned quite a few times in the last month or so, this time of year is really busy for Bloggers.  The busy-ness I'm talking about is not only an increase in content for verticals (lots of Holiday recipes, parties, fashion, and beauty– so fun!) but also an increase in Brand Partnerships.  So, Brand Partnerships.  Let's talk about that.
Recently– and I think it's because during this busy time they are more visible– I have gotten some questions and comments about my branded content and posts.  A few of you are wondering why I have lots of partnerships going on right now, and some are expressing a "disappointment" that an increase in this content is up on my blog or on my social networks.  I thought I would take today's newsletter to try to explain why sponsored content and brand partnerships are so important to a Blogger's business, and how I view them and interact with them personally.  You might be surprised.  So here we go:
Why do I have lots of Partnerships on the blog right now?  Well, the short answer is, because I'm very lucky.  I've been really fortunate that my hard work has paid off in terms of getting my blog seen by my awesome readership more and more in the past year and that you all have been interacting with me and sharing your voices on Happily Eva After.  These things have enabled me to create the community that I always wanted to create with this blog, and it has also grown the numbers of traffic and engagement with the blog so that the online community has started to notice it.  As that has happened organically, Brands have begun to see my site as "valuable", and essentially, I have been able to quit my day job and focus on the blog and build my brand (a lifelong dream!).  I can now create content for you on a consistent basis and dedicate time, money, and energy towards keeping it up.  What do these expenses mean? This means space on the web, keeping my site on a server, site design, photography, video, creative resources, dedicated space to work, finances for beauty, food, and style posts, childcare for my kids, etc.  In short, all of the expenses one has when they are building a business and a brand from scratch.  I wish this all was so easy and so free, but it's not.  Additionally, what allows me to write the longer and more honest pieces on a free blog instead of in a book that you have to buy is the fact that there are other people paying for it. ( I.e, Brands that have money).  This is typical of any and every blog that you have heard of, whether you are aware of it or not.  Most people realize all this about Blogs/Bloggers, but some still don't.
Not that it's anybody's business, but the way that my family works, I need to have a job.  And blogging is my job.  If Happily Eva After wasn't financially useful to me, I would not be able to do it and I would be working in another job.  I absolutely love (LOVE!) blogging, sharing my Motherhood journey, my insights, a brutally honest take on my life, and building the Happily Eva After brand– so I don't want that to happen.  Thus, I am extremely lucky that these awesome Brands have partnered with me to create fun content, and that these partnerships have ramped up at the end of the year! (As you would imagine, lots of brands do a big "push" around Holiday time)  This has been such an exciting time for me!
Which brings me to my next insight:  These partnerships are exciting to me because they are genuinely products and brands that I like, use, and find valuable.  I take branded partnerships extremely seriously, and I turn down more than I accept.  If something isn't a good fit for me, if I don't actually like it, wouldn't use it, or if it has a message that I don't agree with, then I don't partner.  End of story.  Most of the partnerships I have done this year with Happily Eva After are with brands that I am already a fan of (and have reached out to, hoping to partner), or are ones that have brought something new to my attention that I am now totally obsessed with.  I'm proud to bring these products to the attention of my audience, in the hopes that you all will find these things cool/great/useful/magical/fun just like I do!  The bigger value in these partnerships for me is that they introduce me to brands that I hope to work with in a much bigger way in the future.
As I grow the Happily Eva After brand, one of my big goals for 2017 and beyond is to create branded product.  That's right, Happily Eva After STUFF!  I did a really fun partnership like this with Casetify already, but I am hoping to do more of this.  It's my dream to be able to share my design point of view and aesthetic with the world in a more concrete way.  And hopefully this is in the cards for me in the future! All of these partnerships help me achieve that, little by little.  I always write all of my own opinions on these products and write them with honesty.  I know that every single brand I partner with might not be exciting to every single reader of Happily Eva After, or of my socials.  Maybe you will discover something new, maybe you will discover that you still don't like something. Ha! But hopefully you will know that the partnership and my words about them ARE organic and real, and that I have put a lot of thought into the relationship.
So, in the name of transparency, there it is.  I love you, I appreciate you, I (truly) love creating for you, and I need you! I need your insights, your interaction, your patience, and your voices.  They not only enable me to keep doing what I love, but they help me learn and grow in all the ways I need to in order to work towards an exciting future– and for that, I am very thankful.
With Gratitude,
xoxo
EAM