The following content may contain affiliate links. When you click and shop the links, we receive a commission.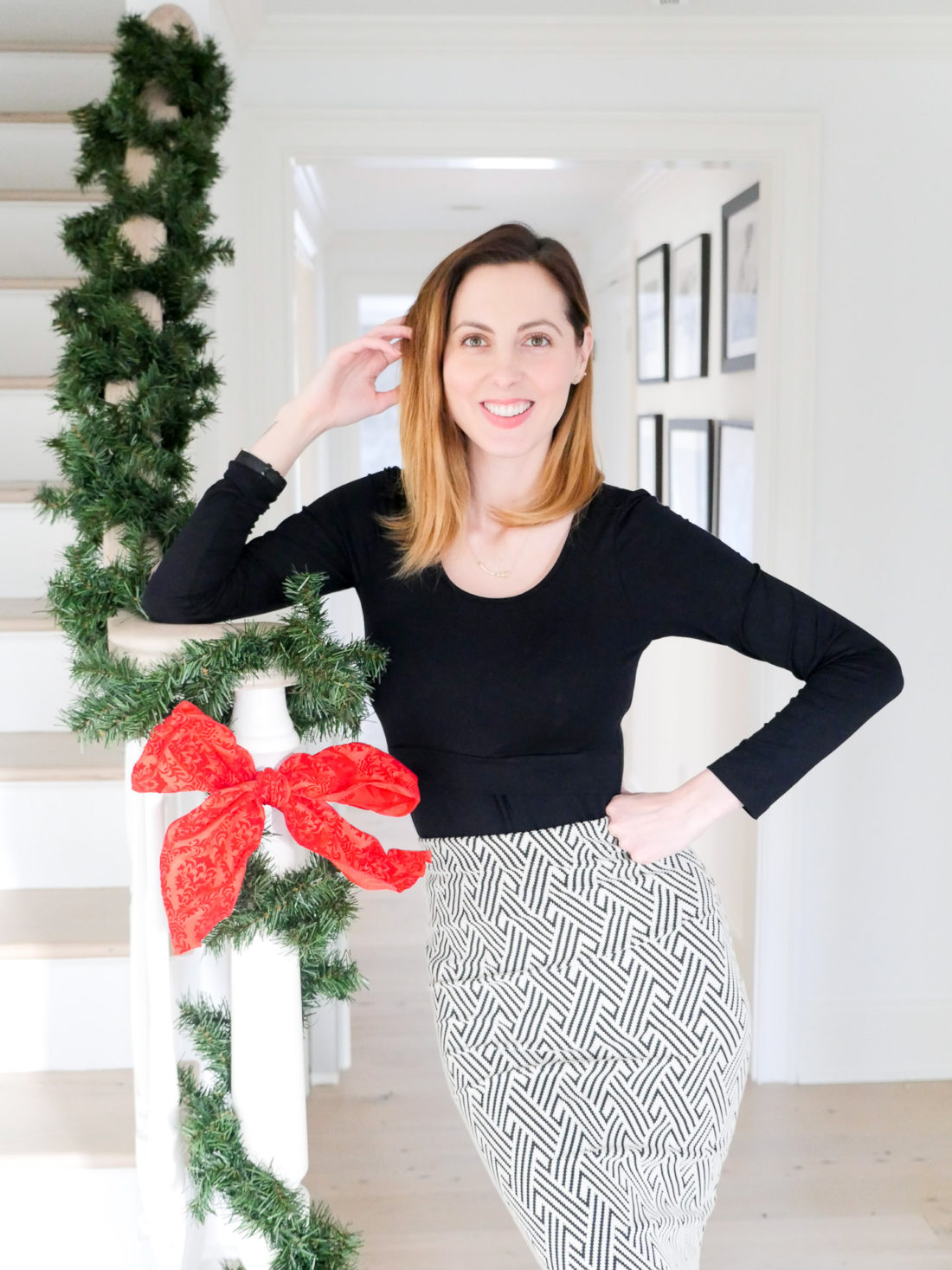 It's officially our very first Connecticut Christmas! I'm a "Holiday Person" in a major way. I get so excited, and love decorating and preparing the whole season long. There is so much emotion tied to the Holidays for me, and this year I anticipated being a little bit sad to spend our first Christmas away from our "old home" in Los Angeles and in a brand new place where we don't yet know too many people. While there have been several moments of nostalgia (decorating the tree with all our same ornaments, for example) I've been so surprised by how fresh and joyful this first Christmas in Connecticut has felt for me! I think it's due in part to the fact that Christmas is finally seasonal for the first time in a decade! Ha! Of course, growing up on the East Coast I had tons of cold-weather activities and traditions I would enjoy, but I had yet to participate in those with my own family. When we picked out our Christmas tree just after Thanksgiving, I was reminded how beautiful it can be to really experience this chilly holiday in all its glory. Even decorating the inside of our house has felt different! I didn't go as "all out" as I normally do this year, since we will be leaving town a week before Christmas to spend time with Kyle's family in South Carolina,–but Christmas-obsessed woman that I am, I had to deck the halls just a little bit!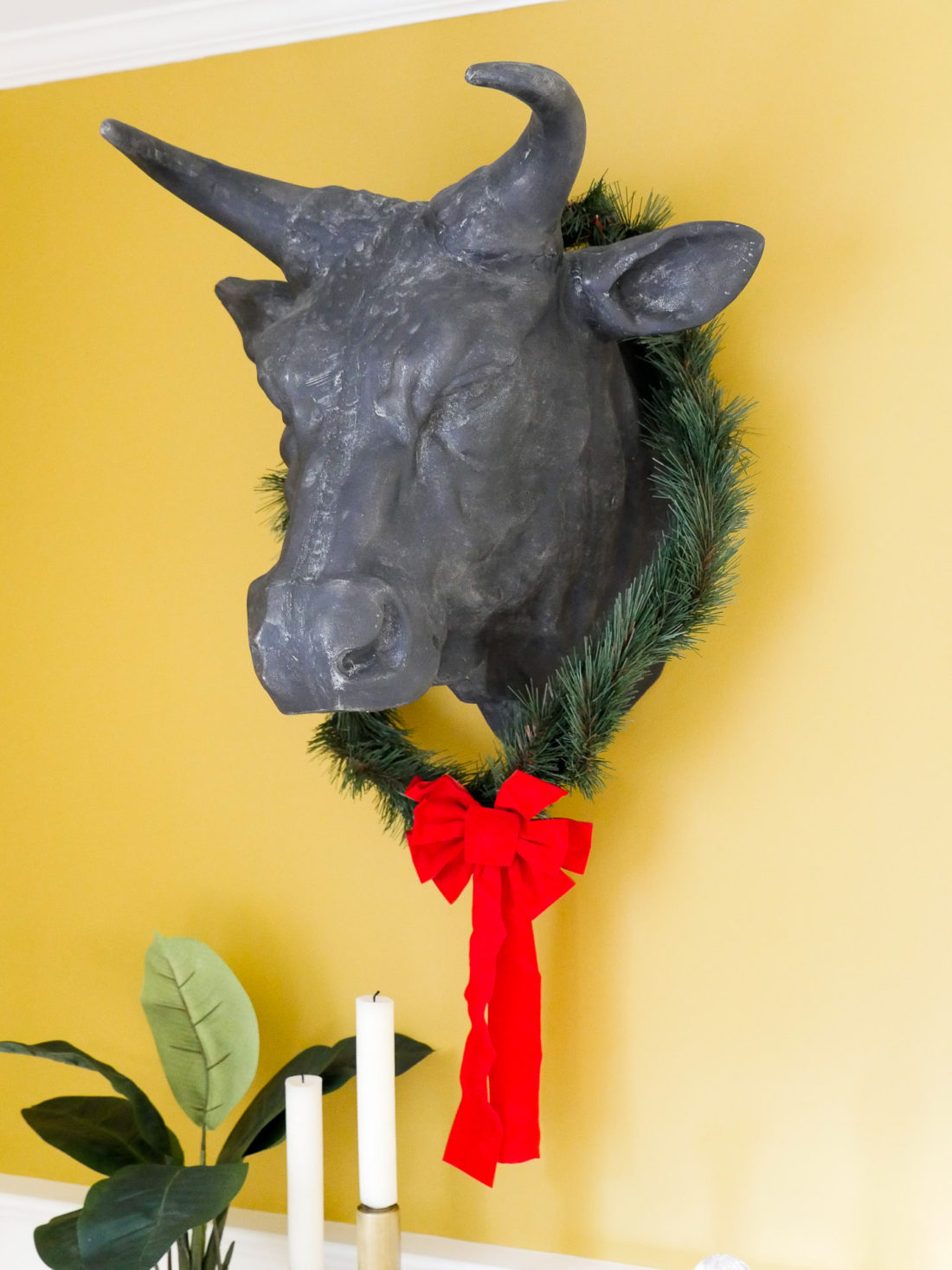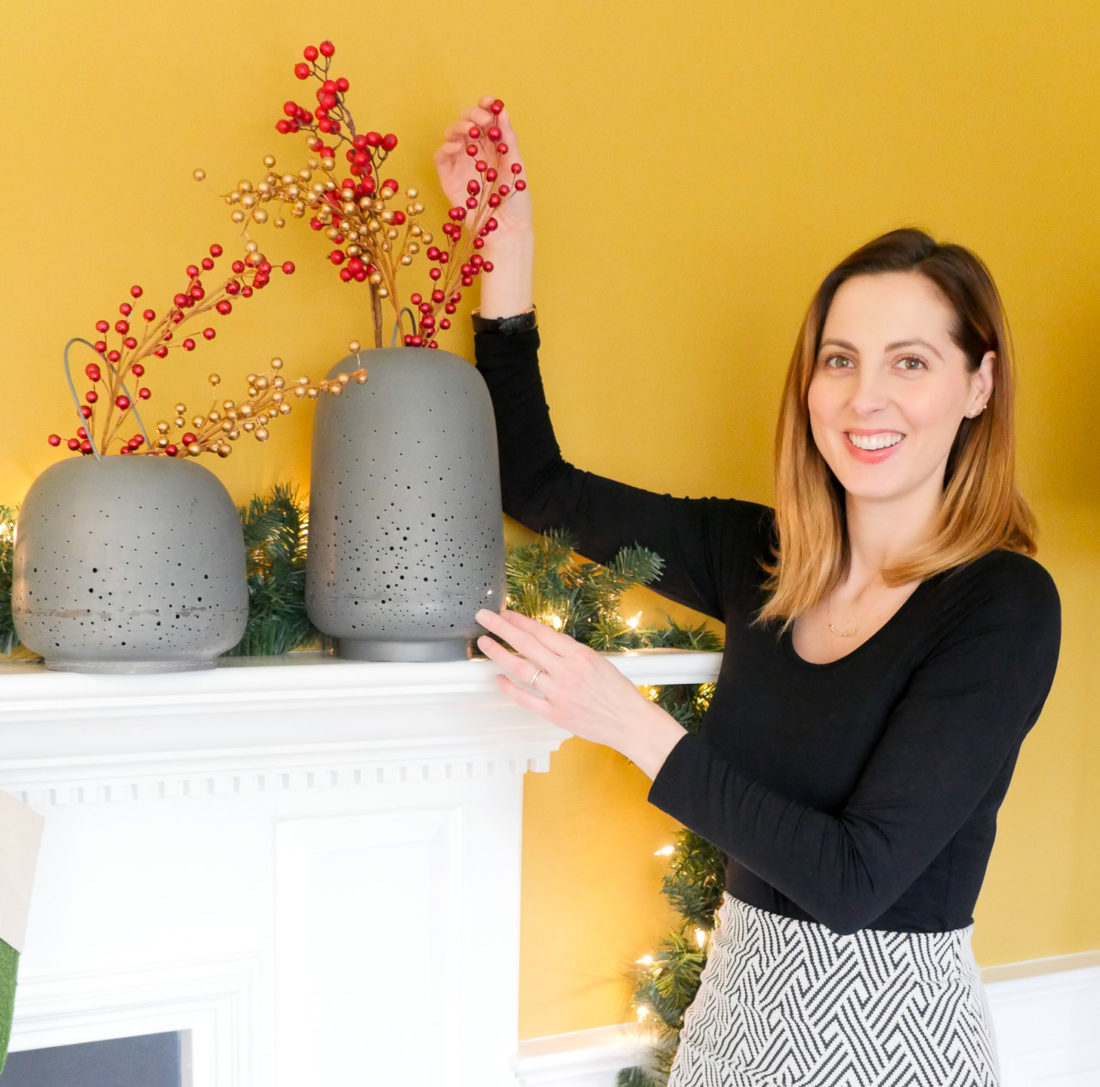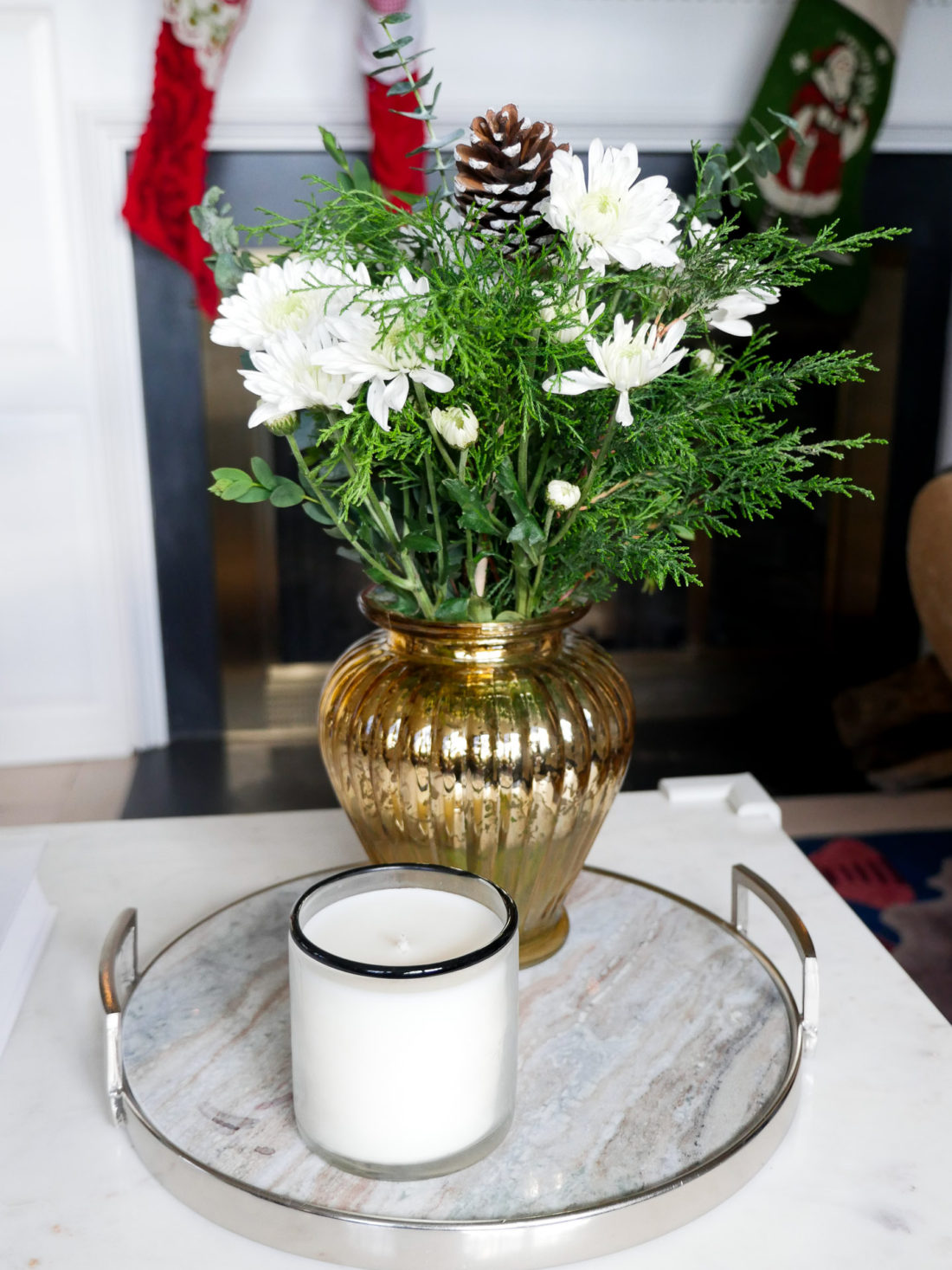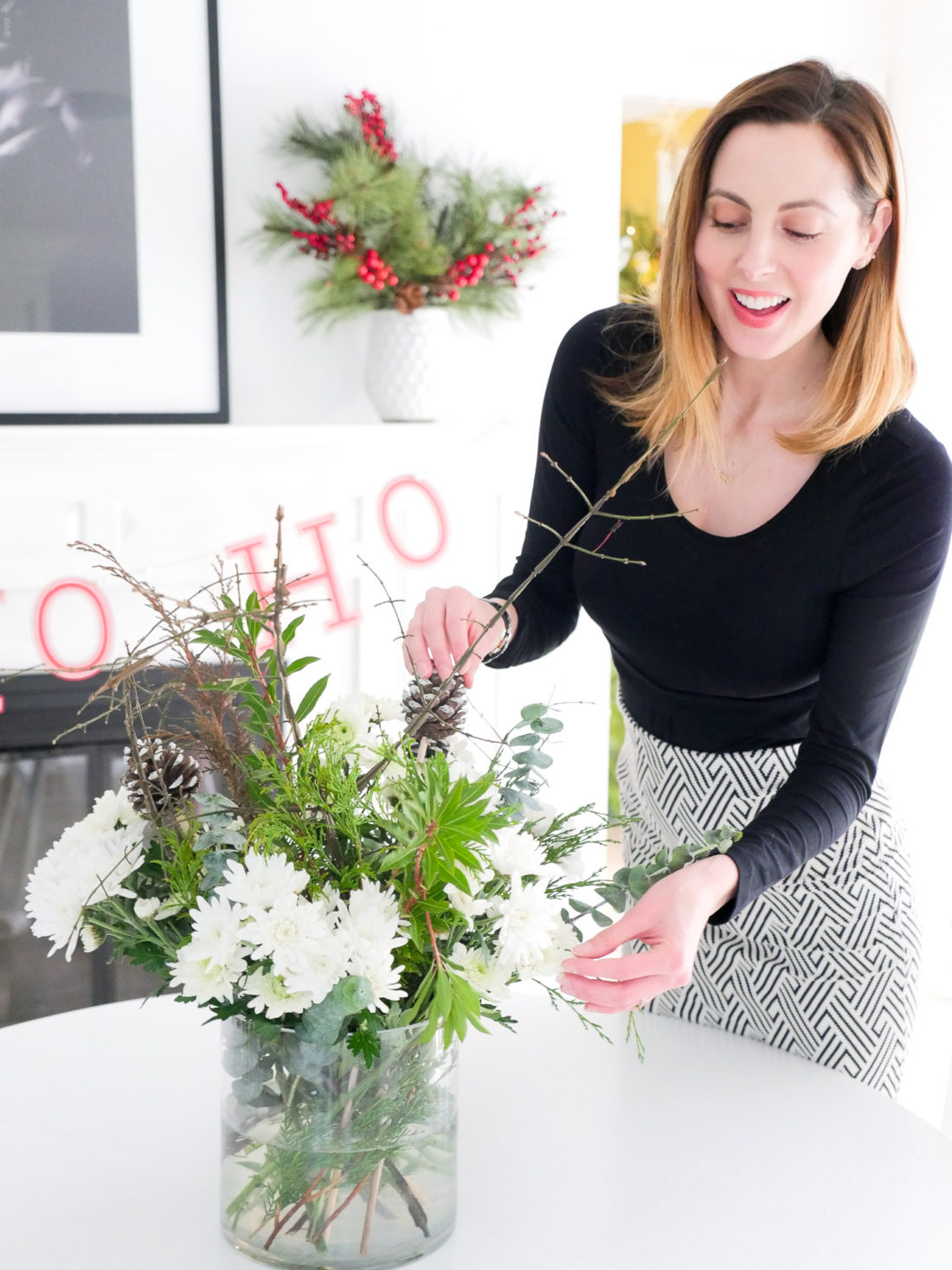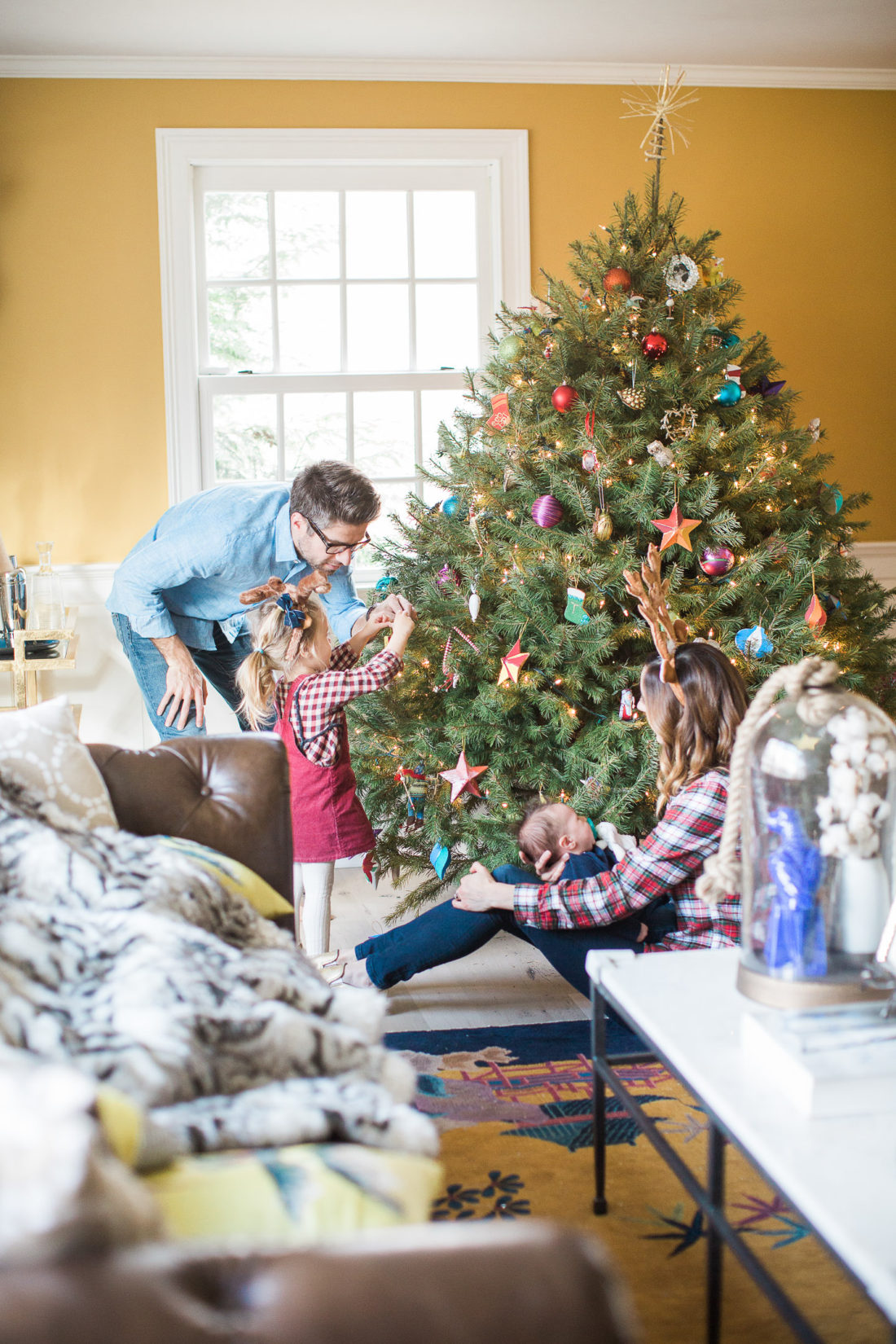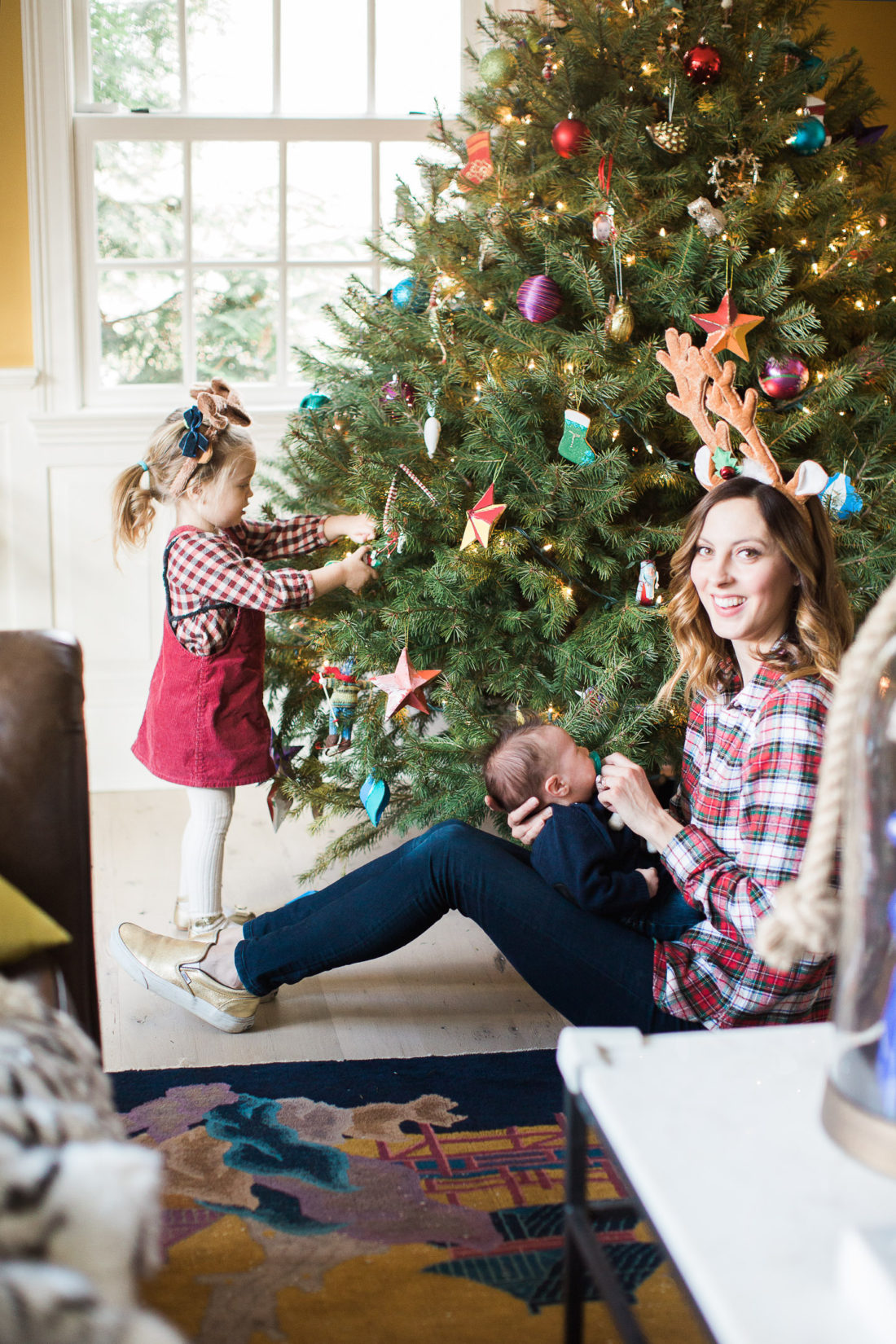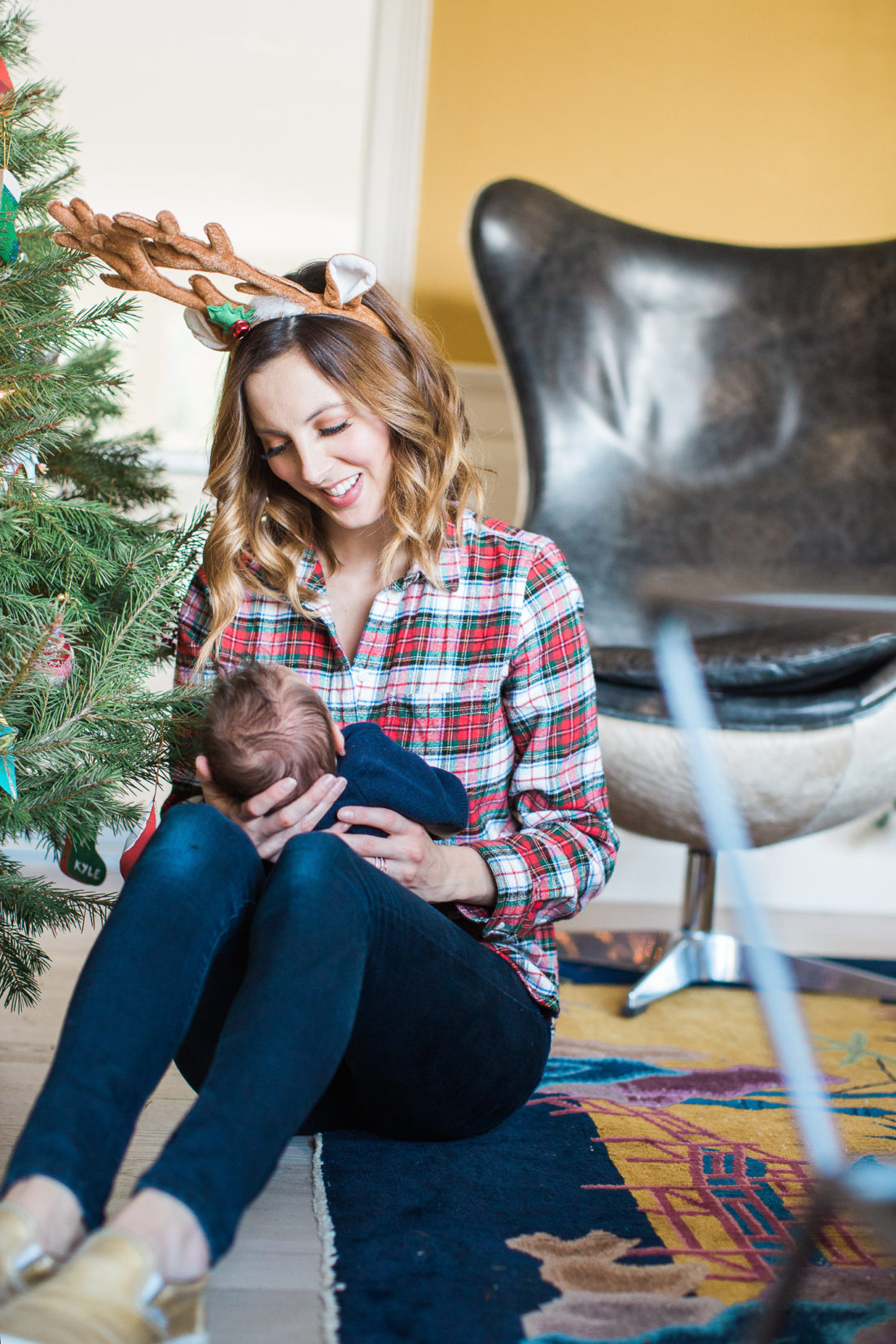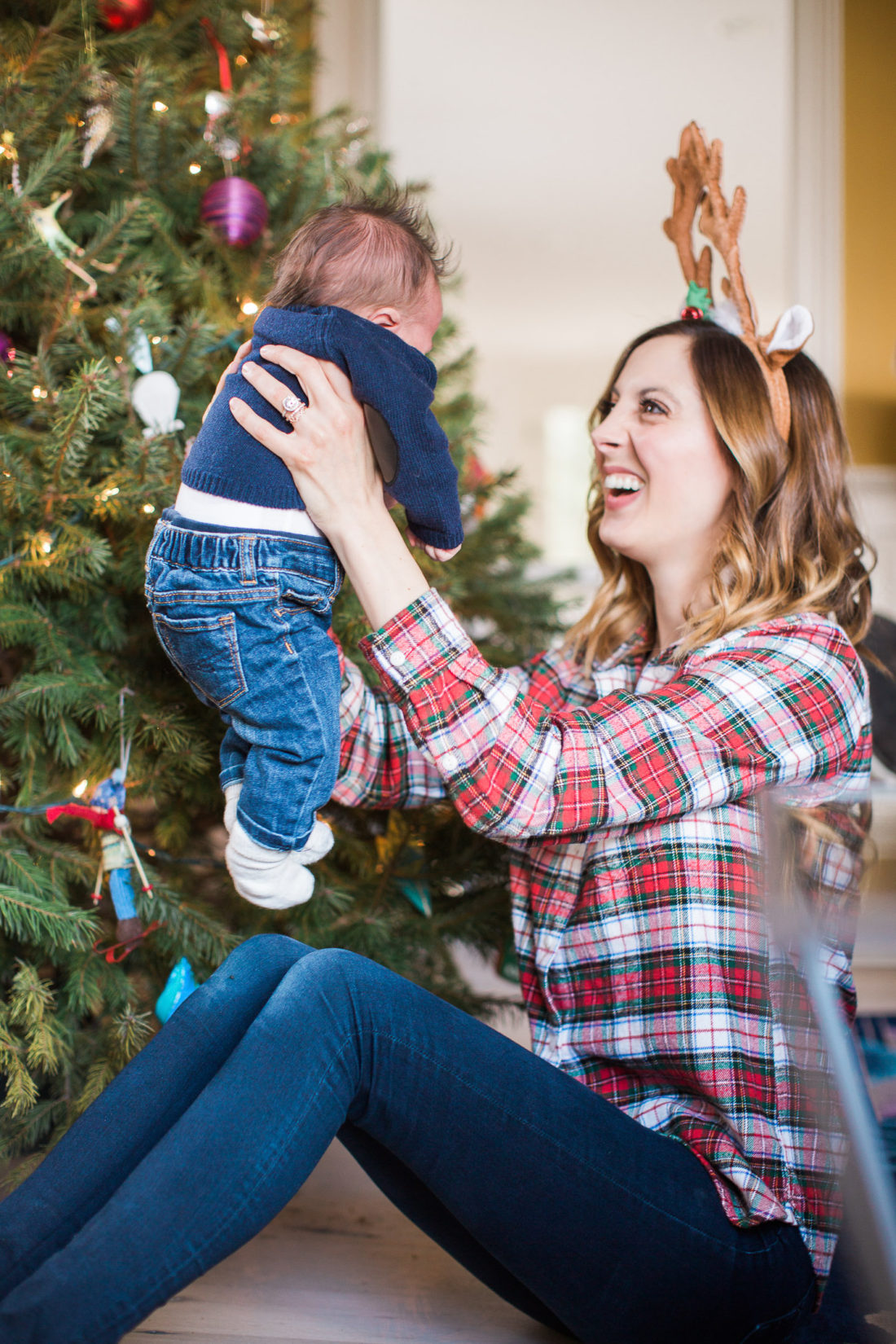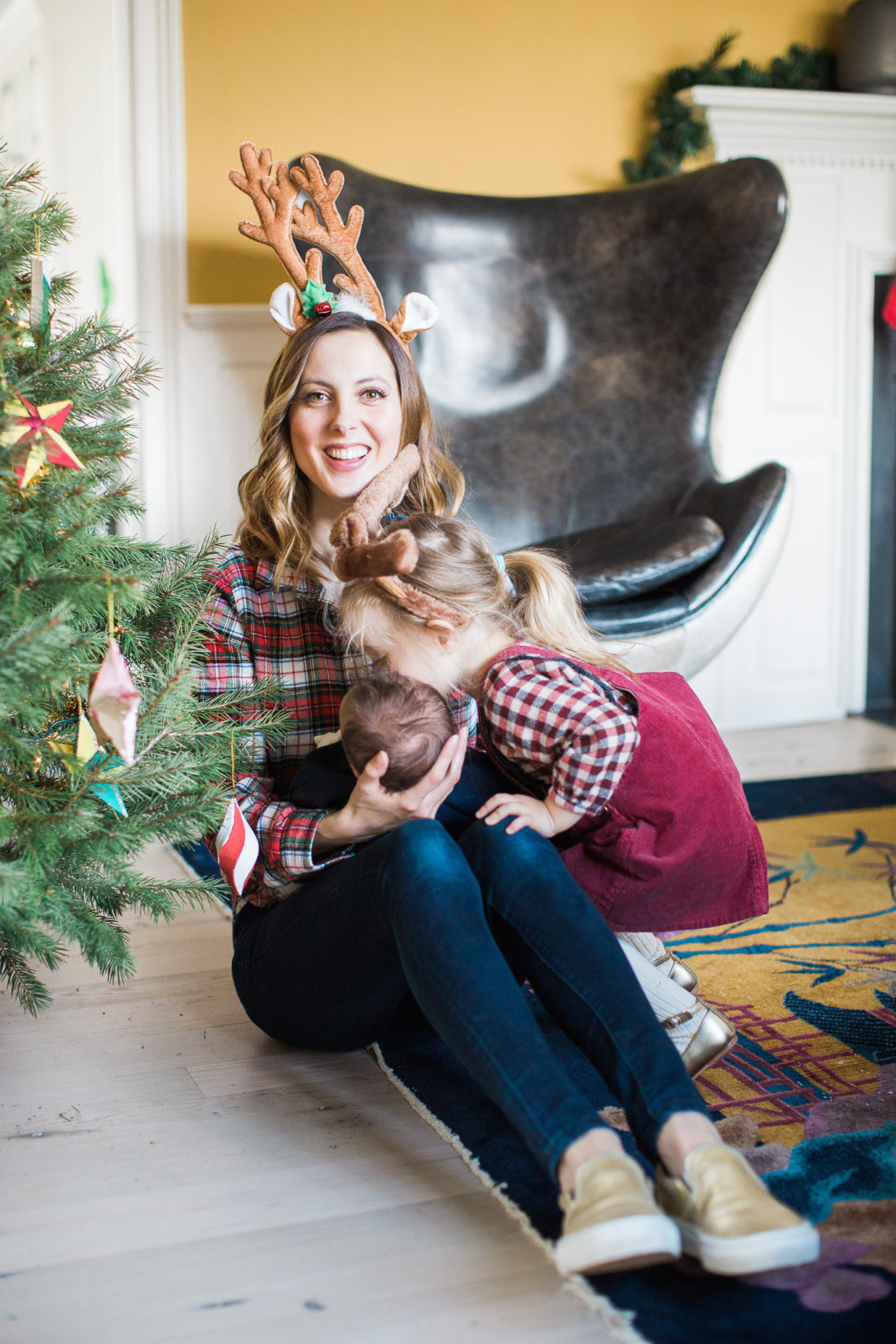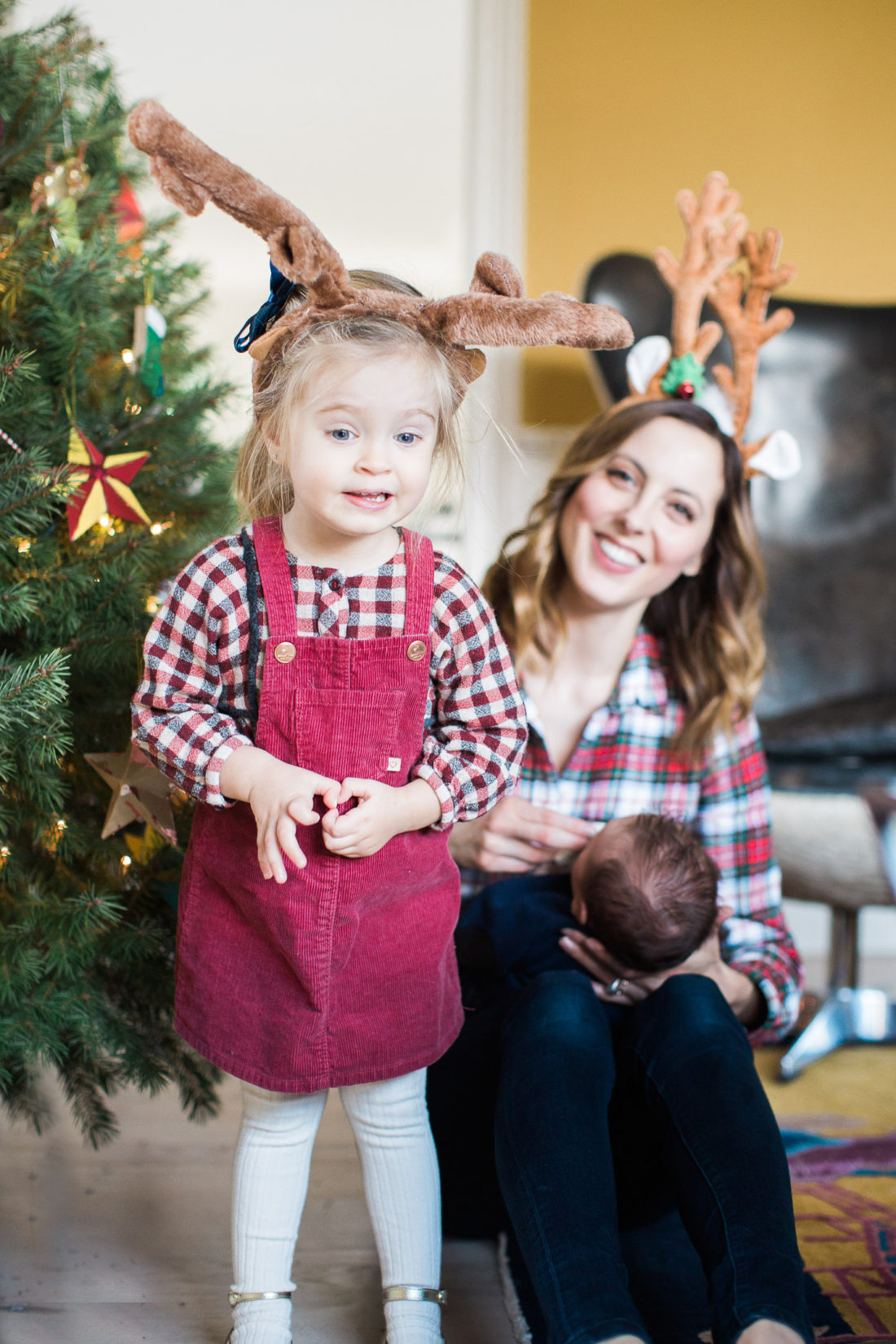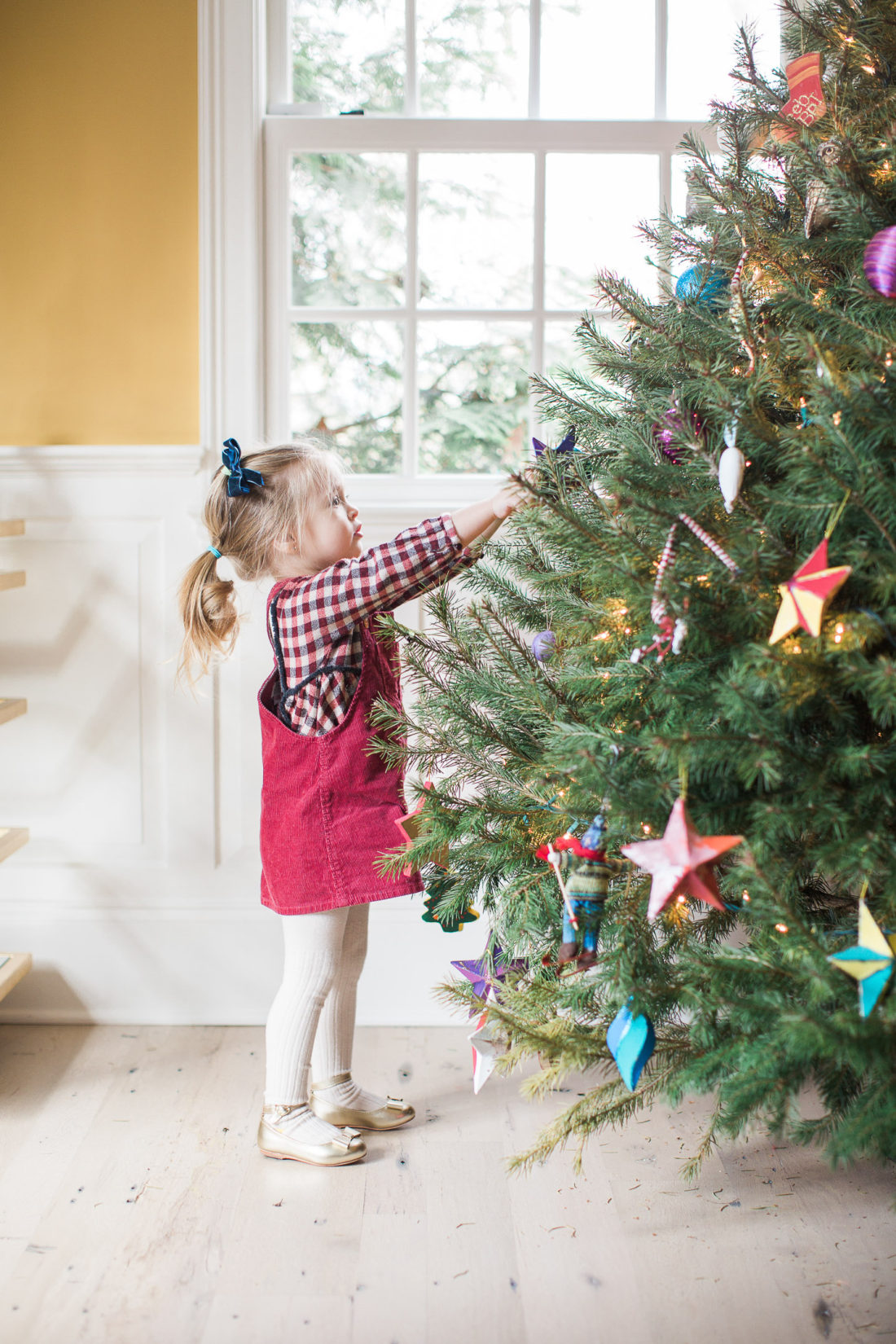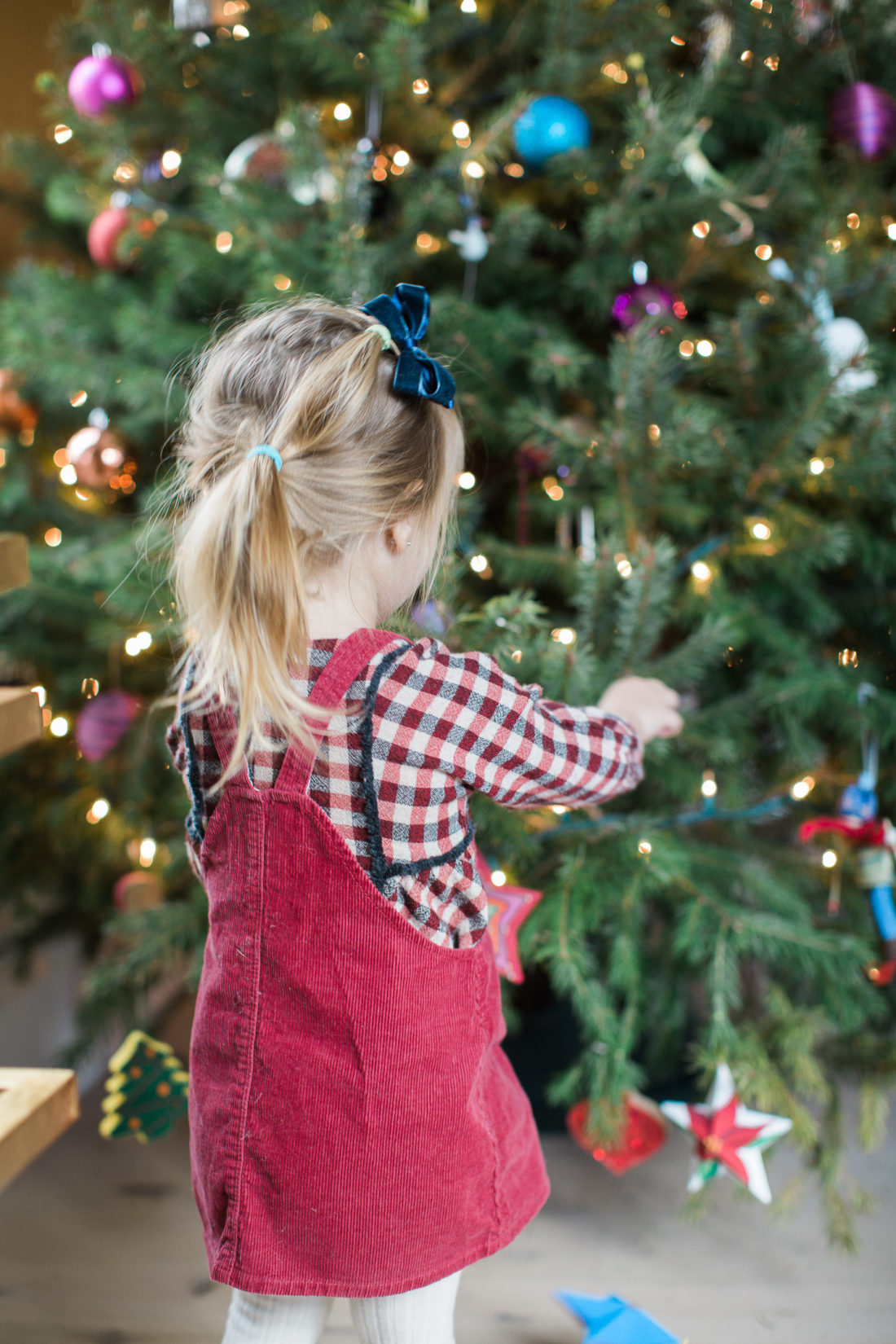 I've mentioned before on the blog, but decorating the tree is my favorite past time of the Holiday, and having Major here to experience that with us was so moving for me! It feels so right to have both of my children in my arms as I reflect on the spirit of giving, of joy, and of gratitude this year. After everything we have been through the past couple of years with our miscarriage and challenges, Major really is the perfect piece of the puzzle who completes us in every way. There is something about him and his calm, sage energy that lets me know he has been with all our angels up above before coming down and hanging out with us–and that makes me so so happy. Major's only been around for almost eight weeks, but I already can't remember our life before him! Seems kind of hilarious for a Mama who entered the "two kid" phase pretty much kicking and screaming…ha! It's taught me a big lesson that sometimes the things in life that make us the most nervous to anticipate can end up being the most life-changing and beautiful parts of all of it. It's made me resolve to live more in the moment and not to give as much weight to my fears going forward. Like anything, this new mantra is a work in progress. LOL.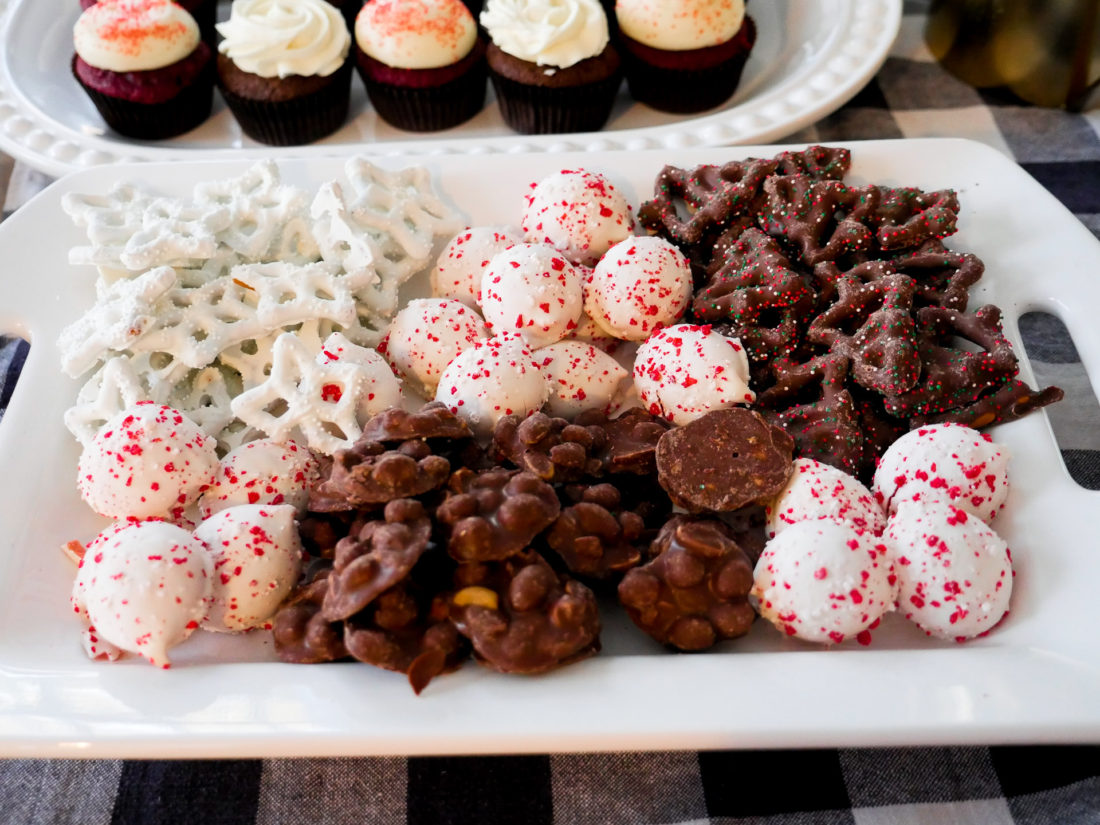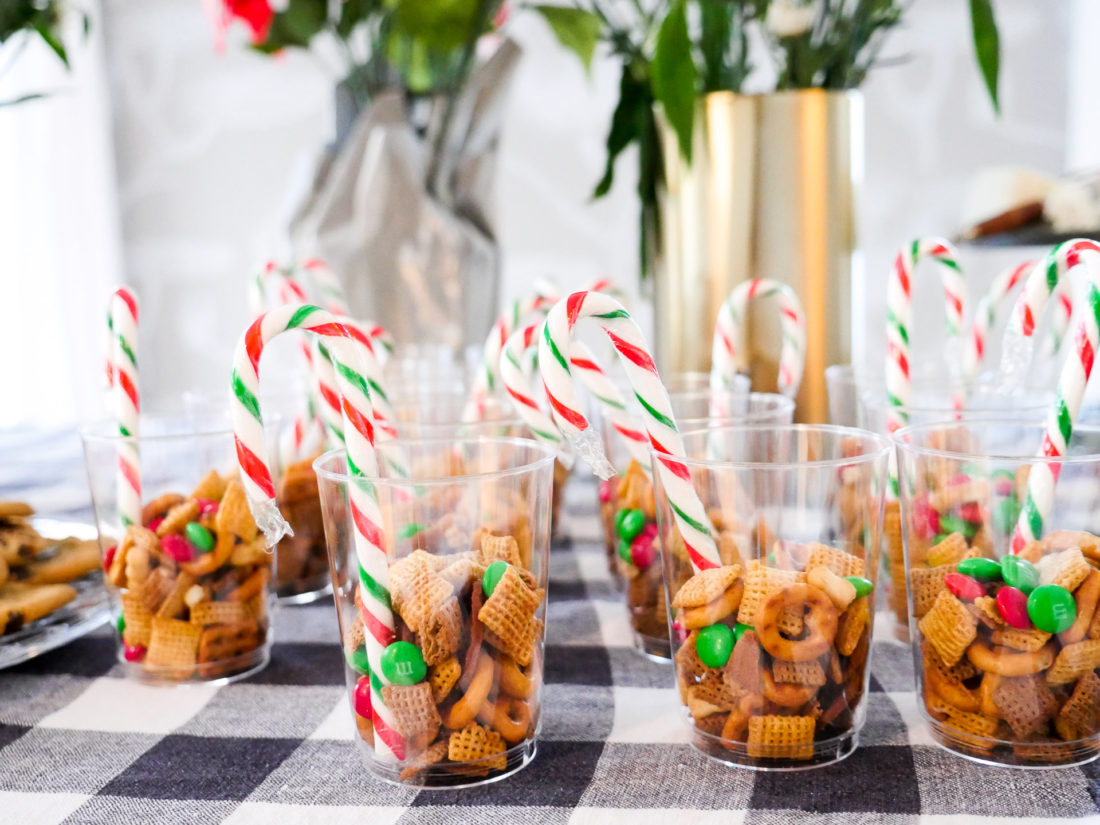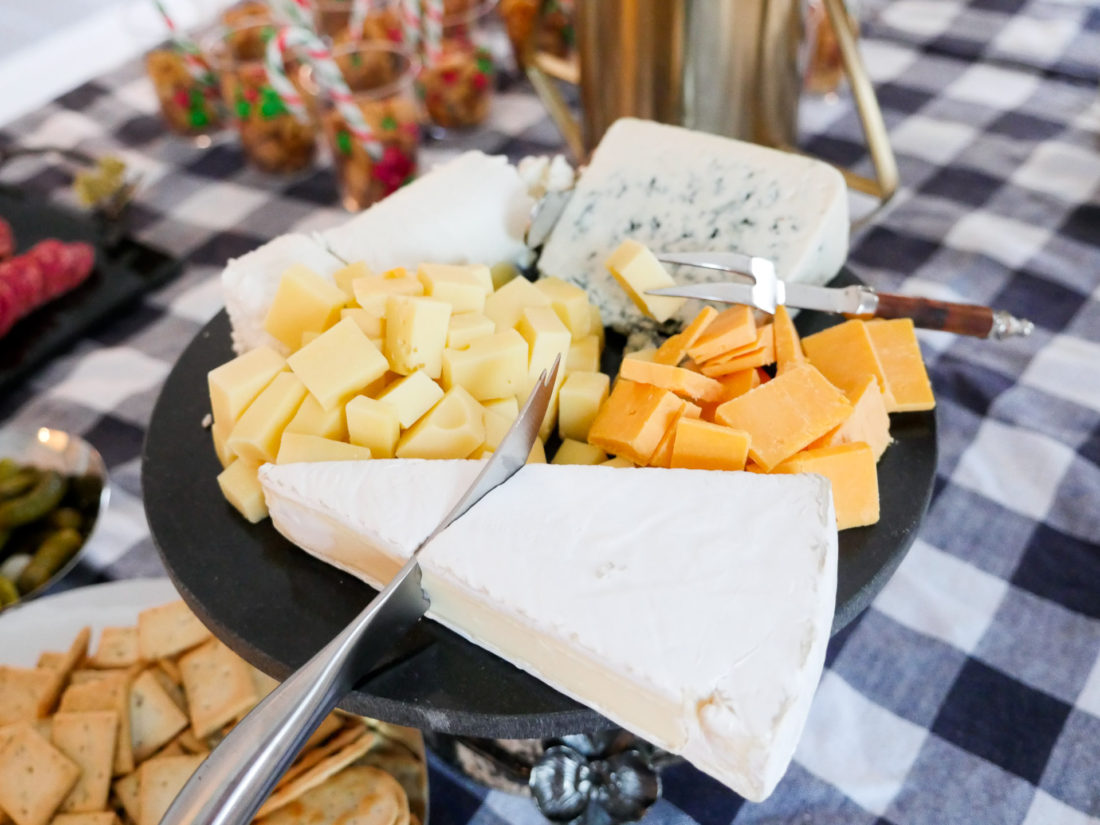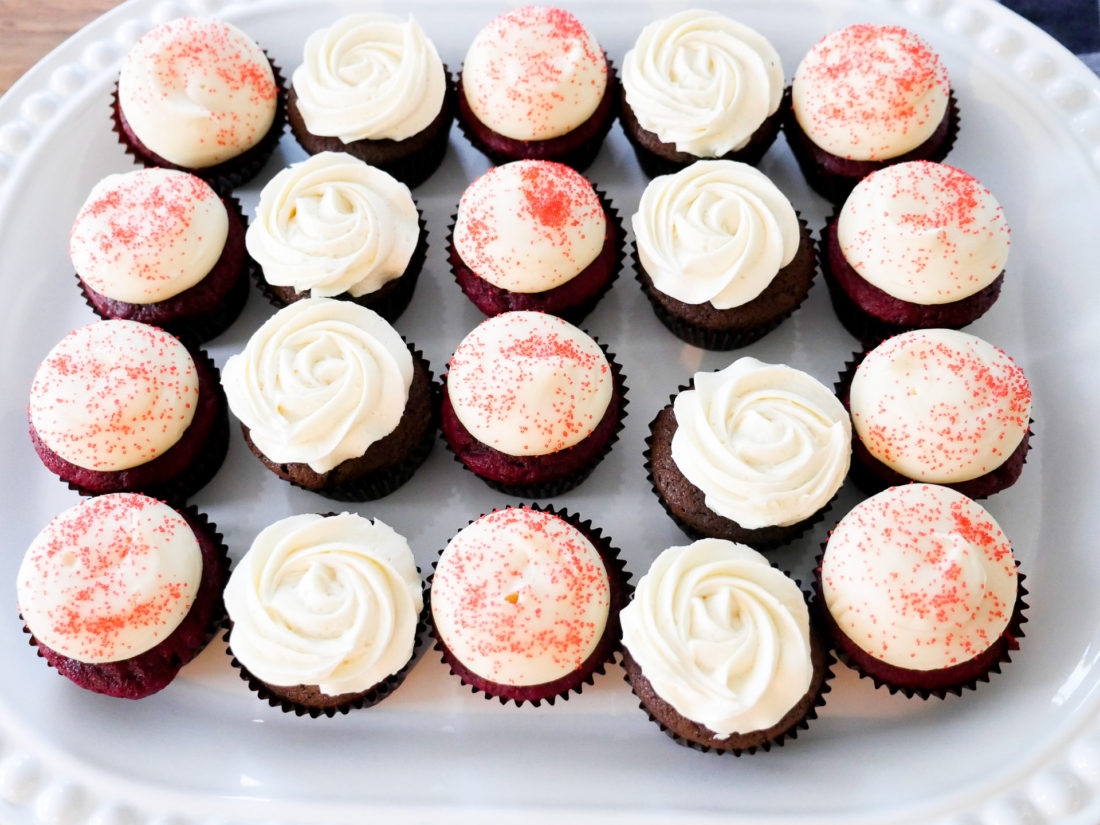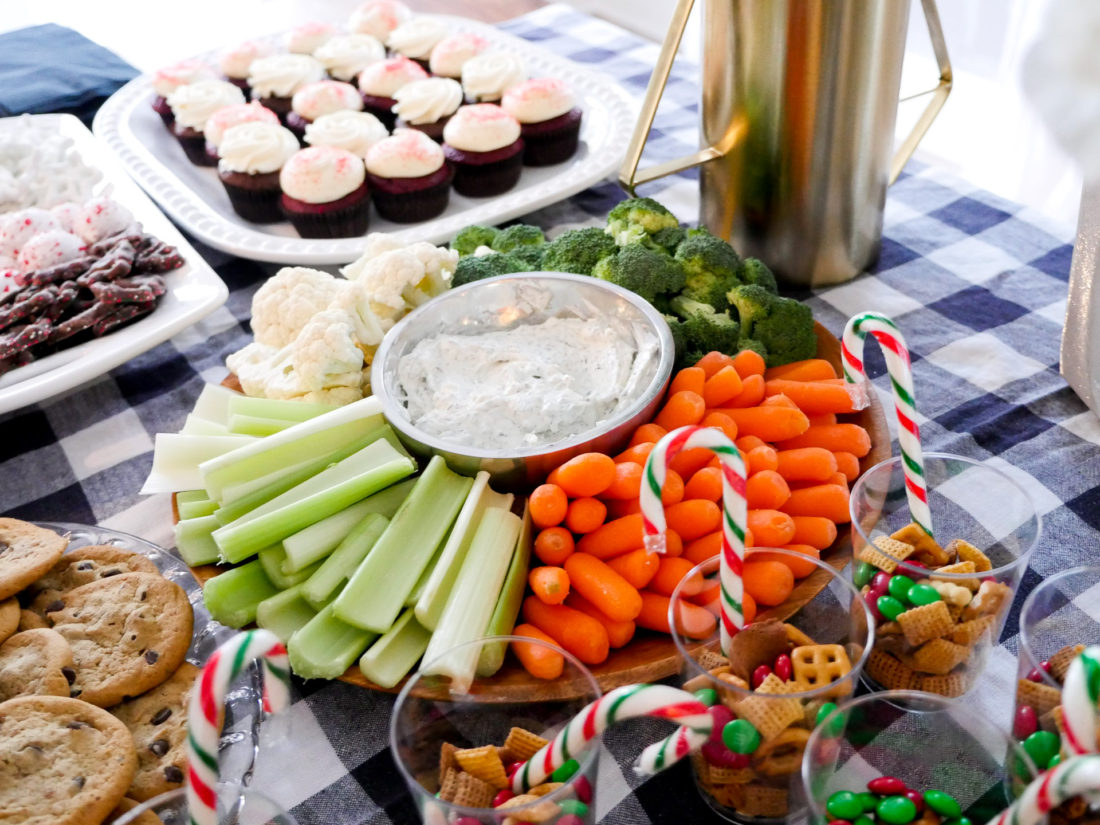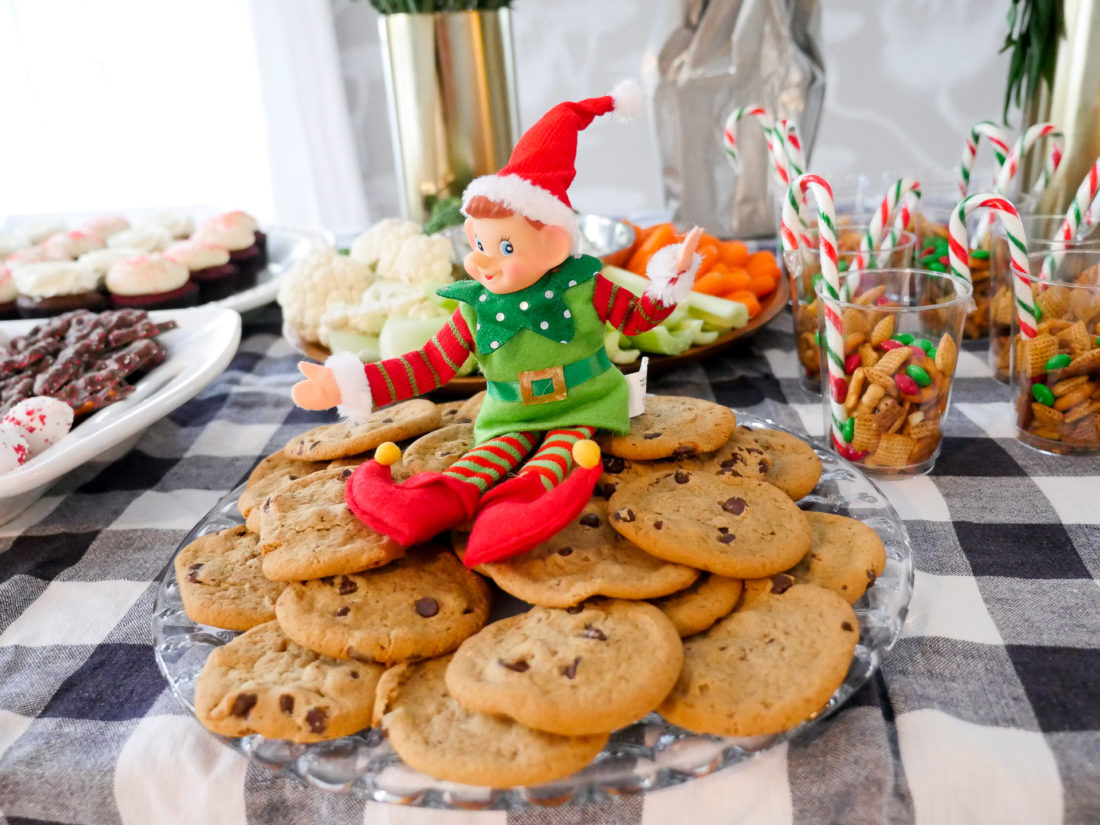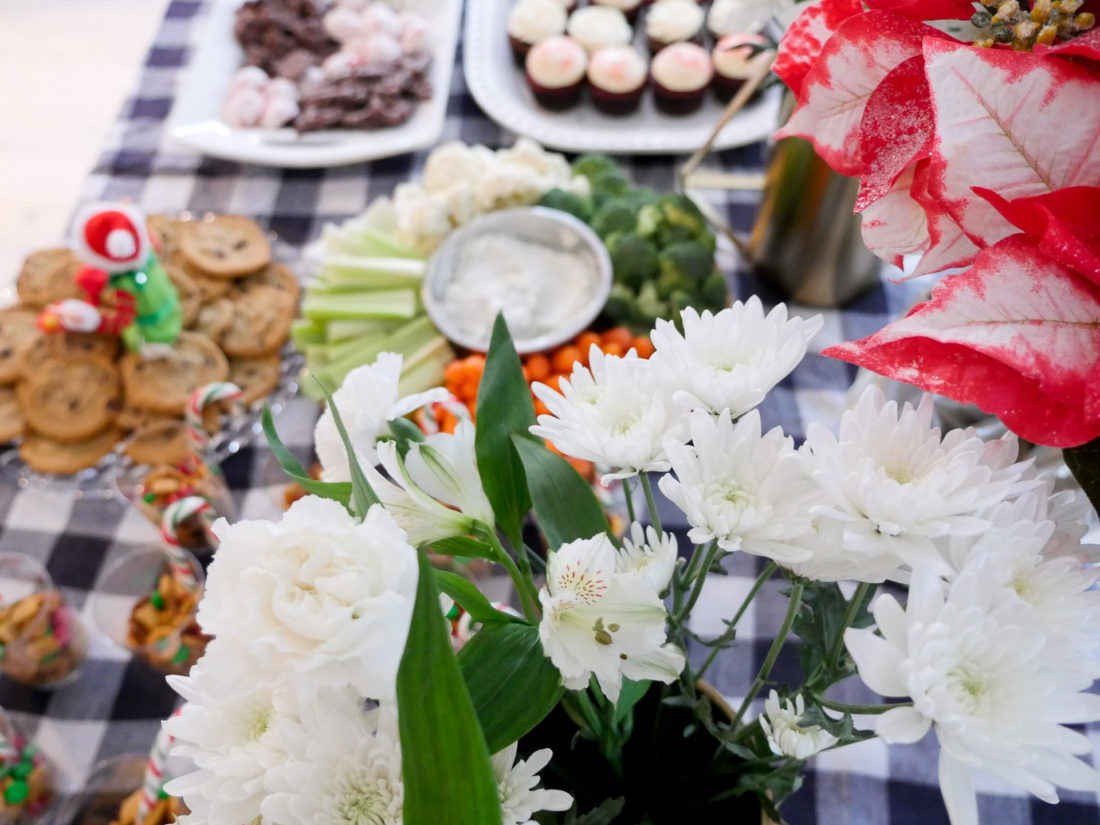 We have a Tree-Trimming Party every year (five years and counting) and even though things have been a bit nutty with Major's recent arrival, I made sure that this year wouldn't be the exception! It was so fun to lay out some sweet treats, and decorate ornaments with our nearest and dearest. I even made my signature Holiday Sangria that is positively delish, and so easy (and dangerous!). Santa himself made an appearance to take pictures with the kids and field requests. Marlowe had been telling me for weeks (suspiciously, exactly after I booked said Santa) about how she "doesn't LIKE Santa!" I kept explaining to her that she'd better change her tune, since he's the big man who is in charge of her Christmas presents! She didn't seem to care. I told her she should tell Santa that she's been a pretty good girl this year and an excellent Big Sister. Her response: "I don't tell Santa NUFFIN." Well, Okaaaay. So imagine my surprise when the door swung open, Santa walked in to our house, and my Santa-hating two year old ran right up to him and screamed "Hi Santa!! You want to eat cupcakes with me?!" She then went on to be the very first one to saddle up to him and put in her gift request– a purple cat. Great. If any Christmas elves would like to let me know where a Mrs. Claus can procure a purple cat I would seriously appreciate it!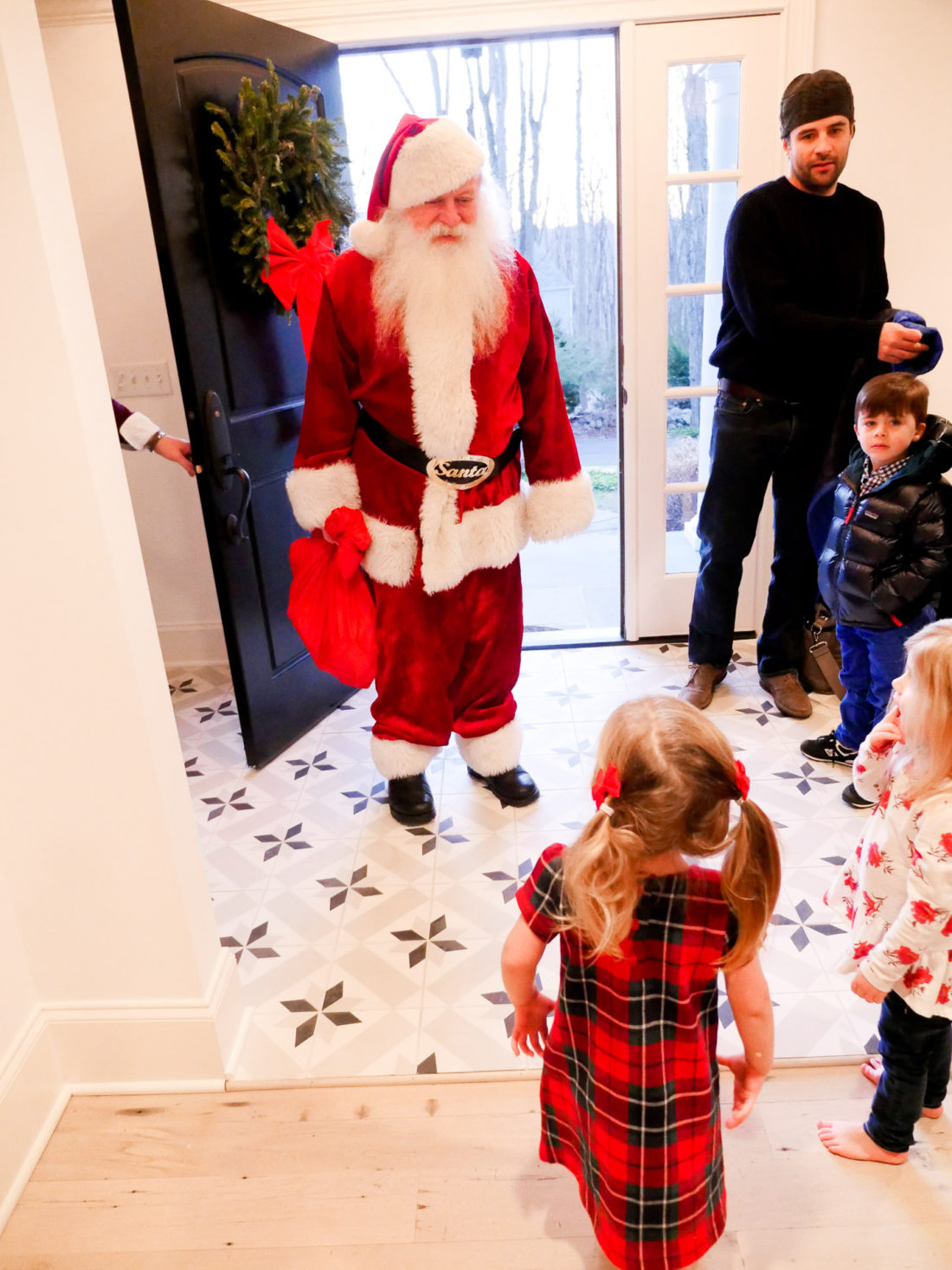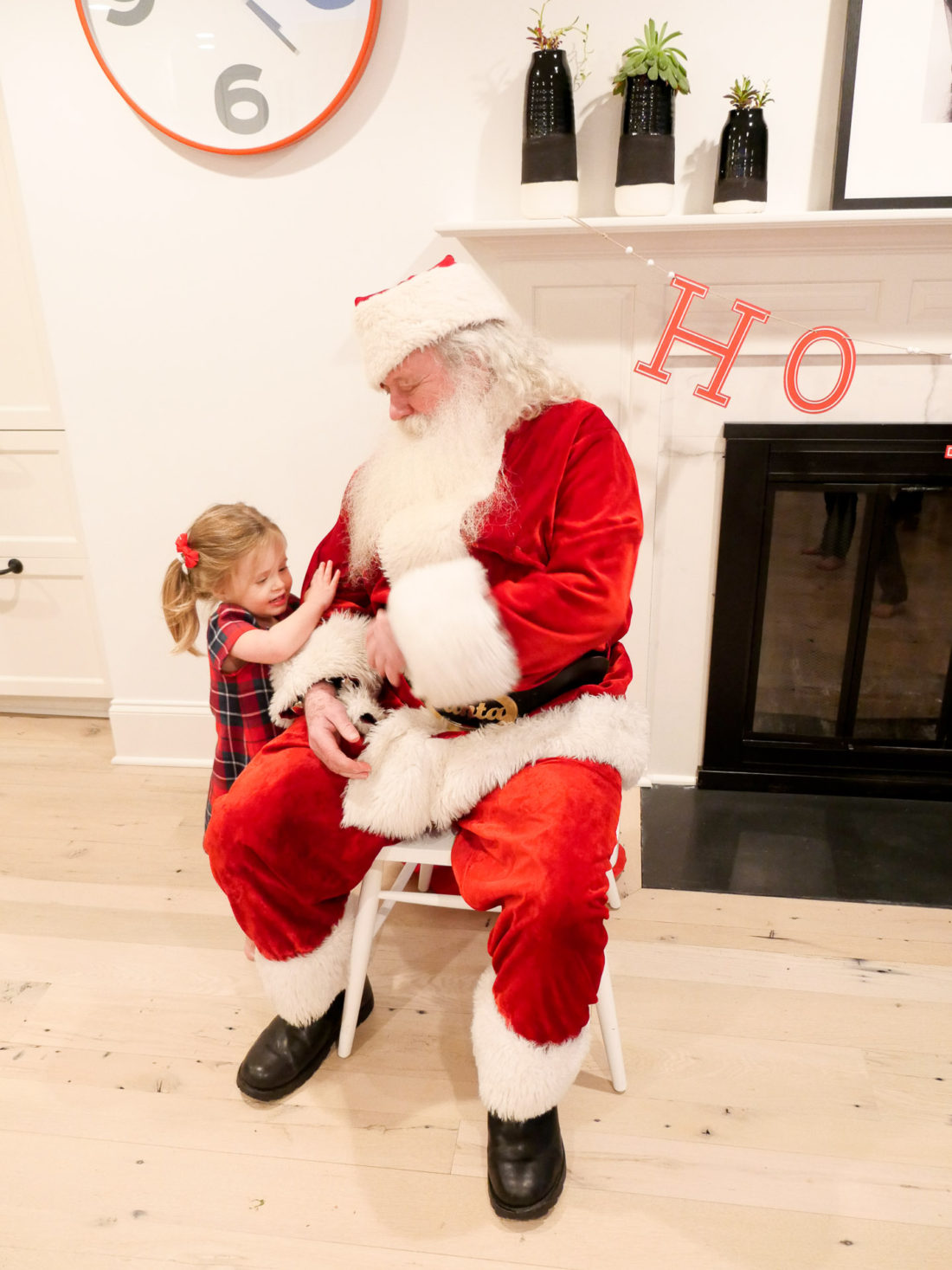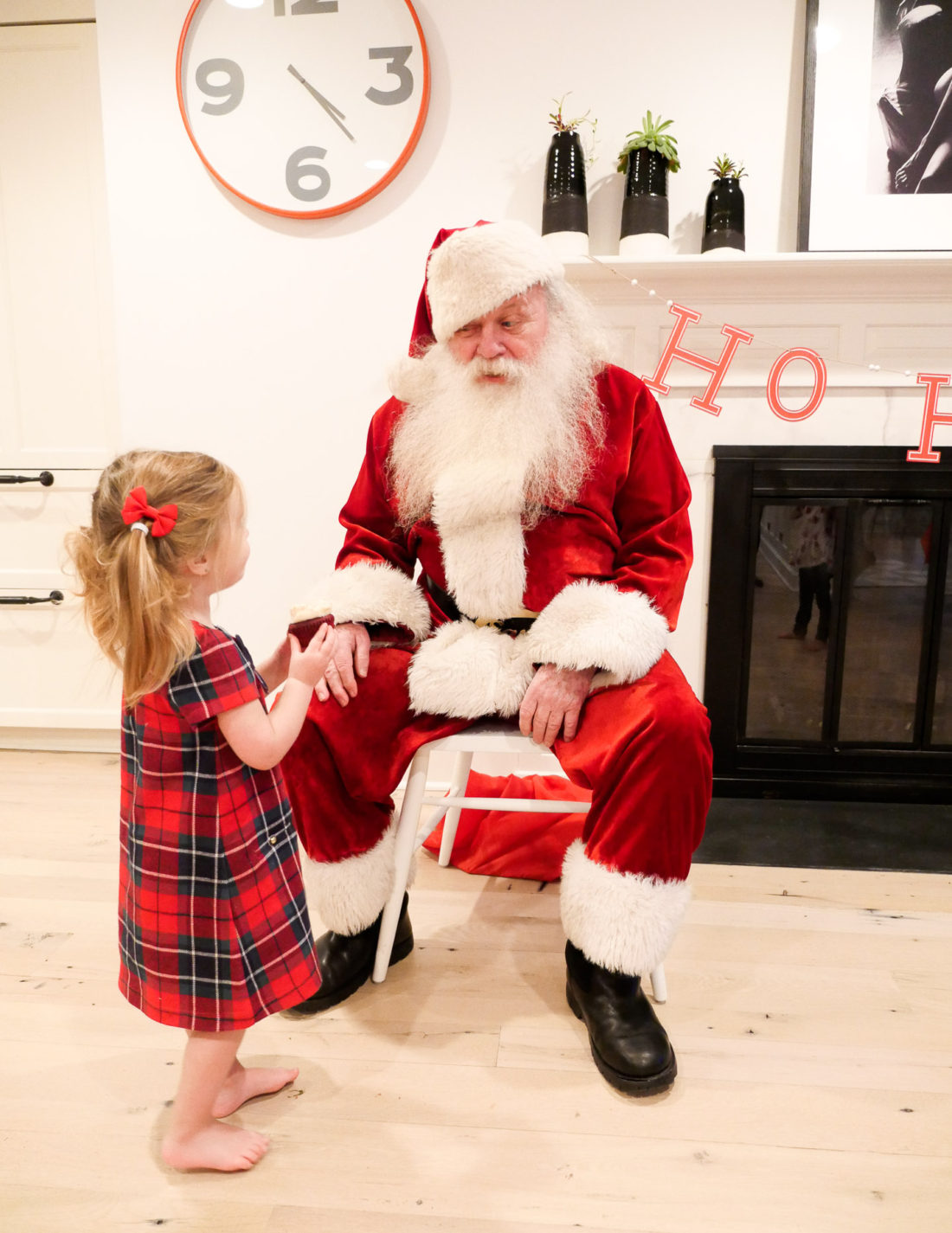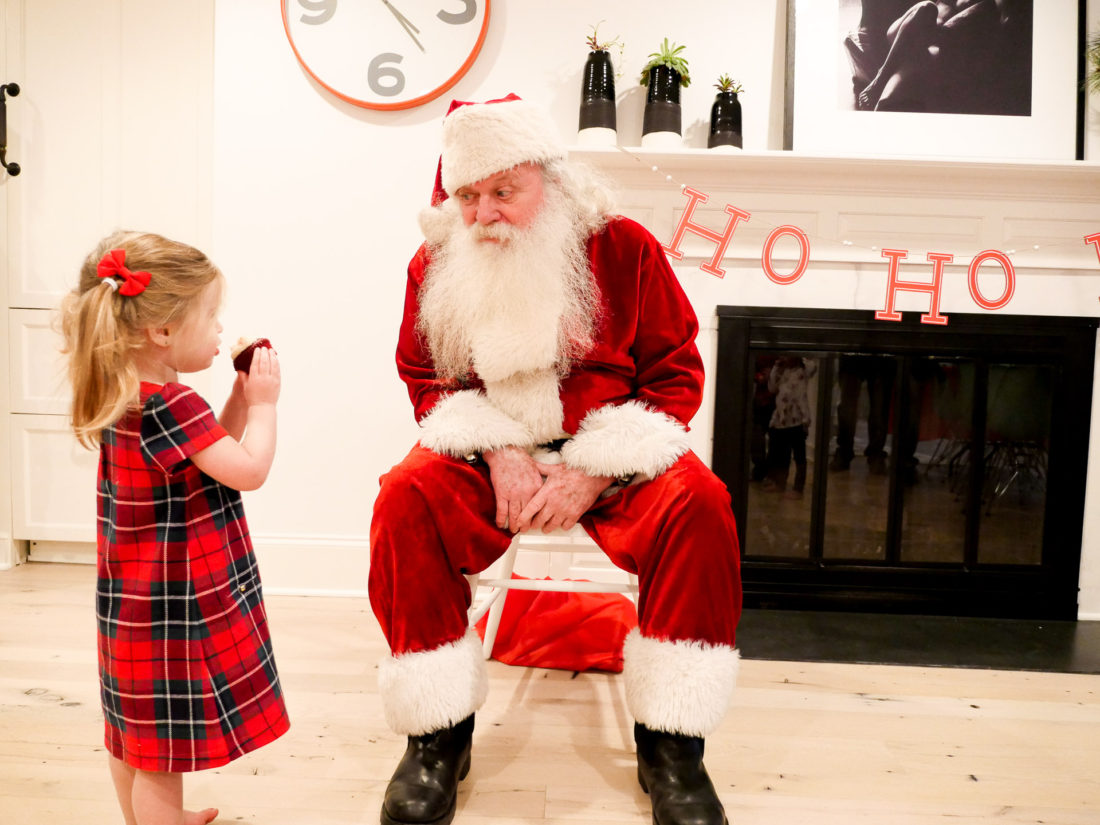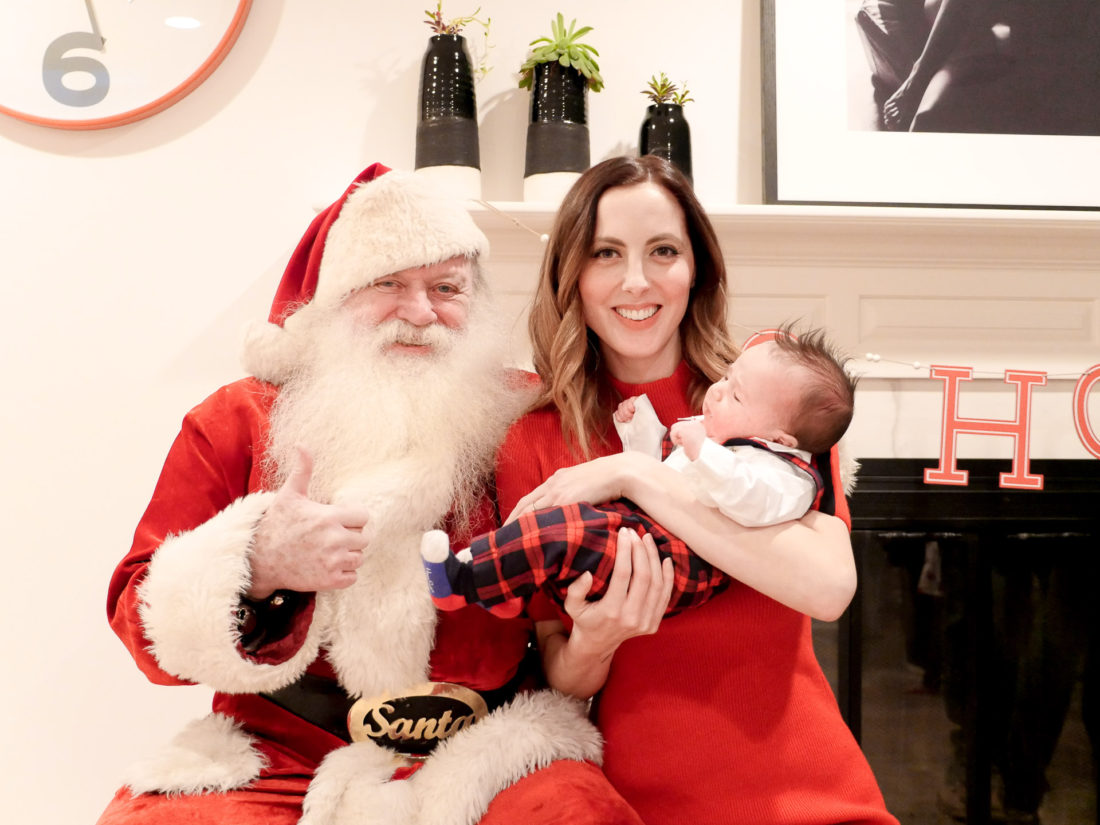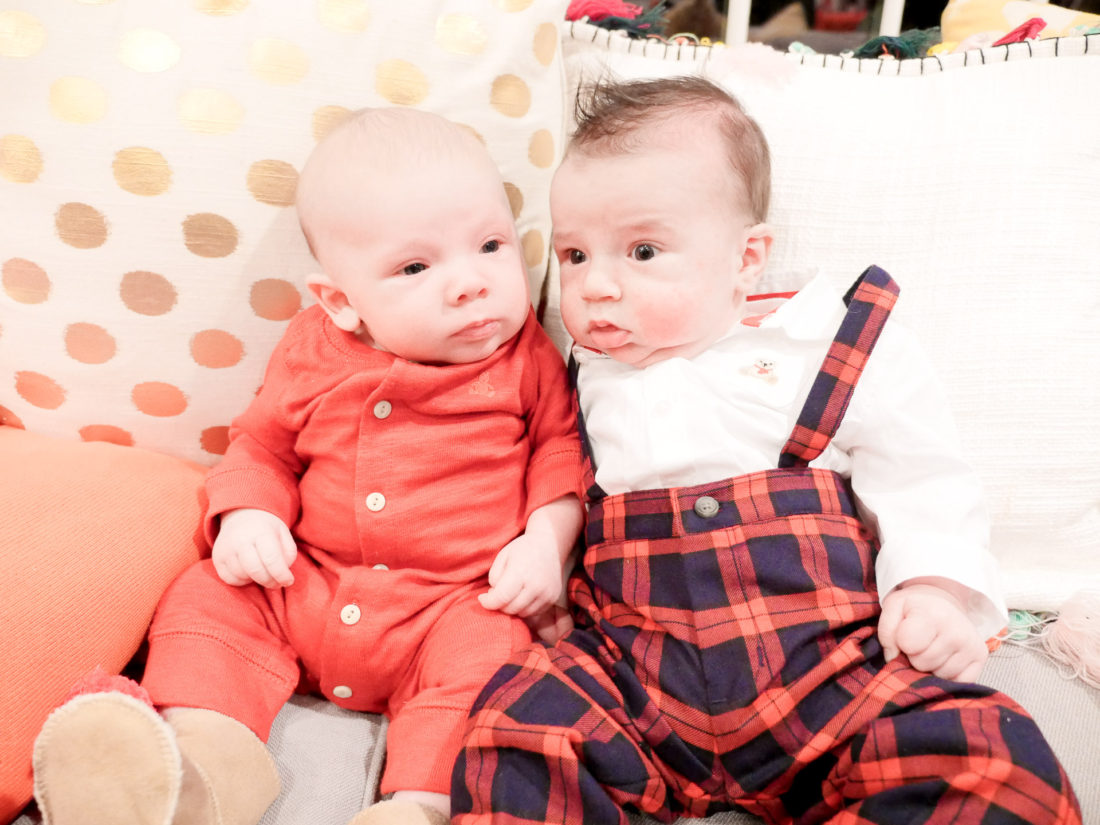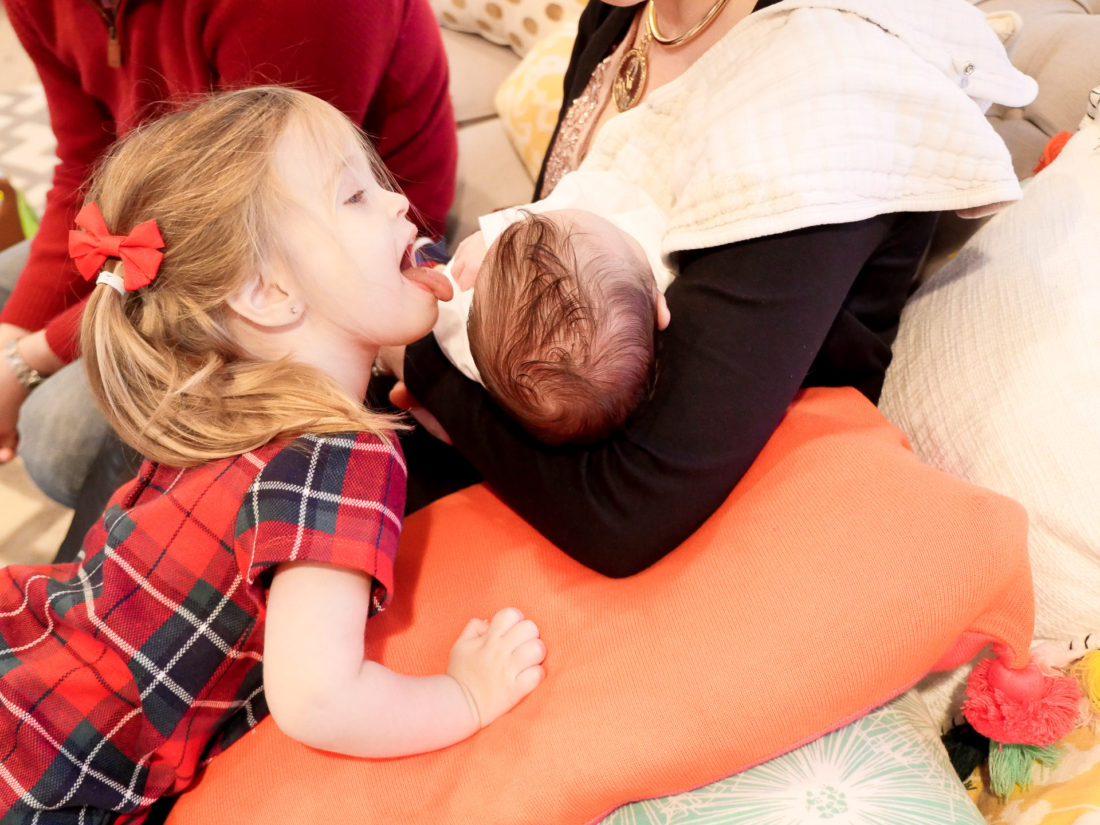 We plan on opening a few presents under the tree as a family before we head down to South Carolina, just to get the sweet tradition rolling in our new home. Also so that Mama doesn't have to pack an extra suitcase for all of the big presents, and can make enough room for a few more of her own pairs of shoes. Priorities. This Christmas in our new house is the perfect reminder for me that life does move on, that it does move forward– and that sometimes the ideas that make us the most uncomfortable can end up being the most unexpectedly wonderful experiences.
Wishing you and yours a joyful and beautiful Holiday Season and a sensational New Year!!
xoxo
EAM
*Family photos by Stephanie Elliott Photography
Save
Save