The following content may contain affiliate links. When you click and shop the links, we receive a commission.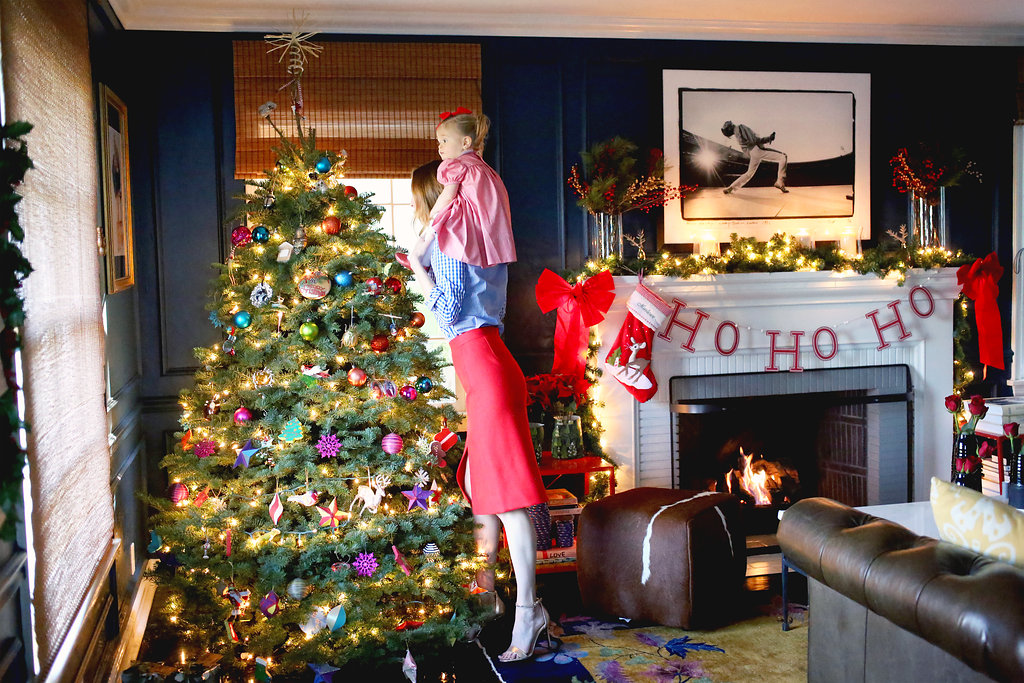 Have I mentioned that Christmas is hands-down my most favorite Holiday?  I have an enthusiasm and joy for it that starts even before Thanksgiving, and somehow extends all the way to New Years Day.  Ever since I was a kid, there's been something about this Holiday season that has always made me feel safe, grateful, excited, and full of love for everyone around me.  And of course there's that famous word: "Cheer!"  I would never use that word in my normal life, unless it's while clinking glasses filled with something alcoholic.  And yet somehow during the Christmas season it doesn't sound cheesy to me– I even put it all over my wrapping paper and holiday greeting cards!  As a self-proclaimed Christmas Freak, I will tell you that nothing makes me happier than having my first child at an age (finally) where she can actually participate in Christmas!!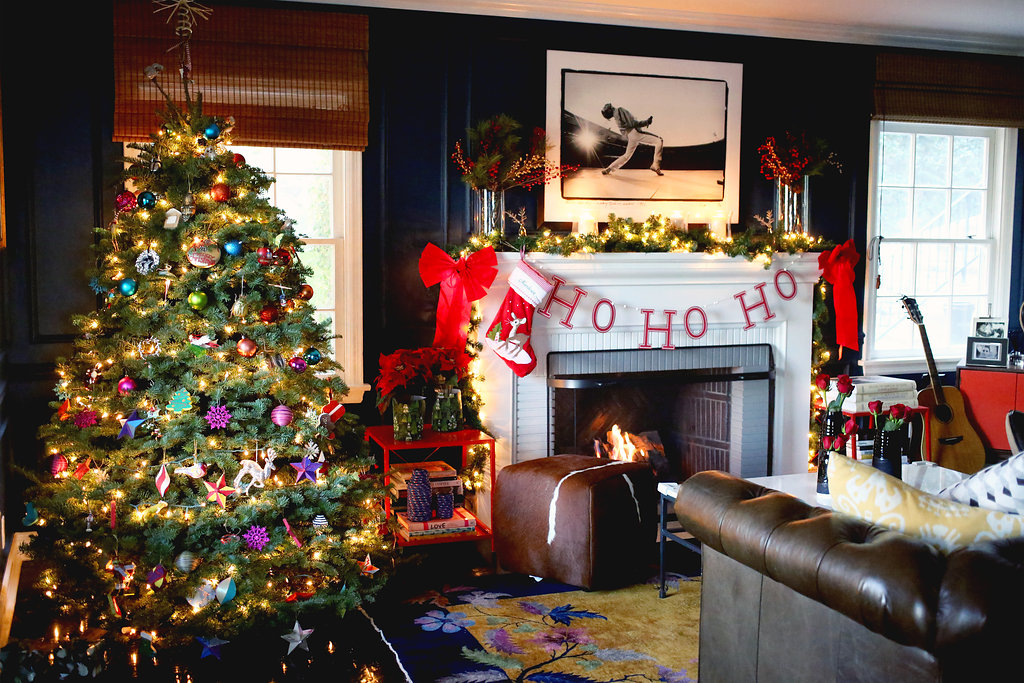 Growing up, our big Family Christmas Activity was decorating our tree together.  I looked forward to it every year, and we always made sure to enjoy the ritual no matter where in the world we were living at the time.  A couple of the years we were out of the country for the Christmas Holiday, so my Mom would get a tree way ahead of time just so we could all decorate together before heading off on our adventure.  I loved carefully unwrapping each ornament, and remembering all together which one it was, where we had gotten it, or who had hung it last time.  My Mom had even saved some ornaments she had crafted herself when she was in her twenties! There were picture frame ornaments, small town souvenir ornaments, joke ornaments, cloth ornaments, and even beautiful hand-painted ones made out of mercurial glass.  I loved how different they all were, yet how beautiful the tree always looked when they were hung up together.  I learned the "Bottom Three Feet Rule" from my Mom, too: decorate the bottom three feet of the tree with unbreakable-only ornaments, so kids can wander and explore freely!
Obviously my brothers and I would fight every year over who got to put the star up on the top of the tree.  It was supposed to be a rotating honor, but by the time we got back around to Christmas, everyone would have forgotten who had been promised the crowning jewel.  Typical!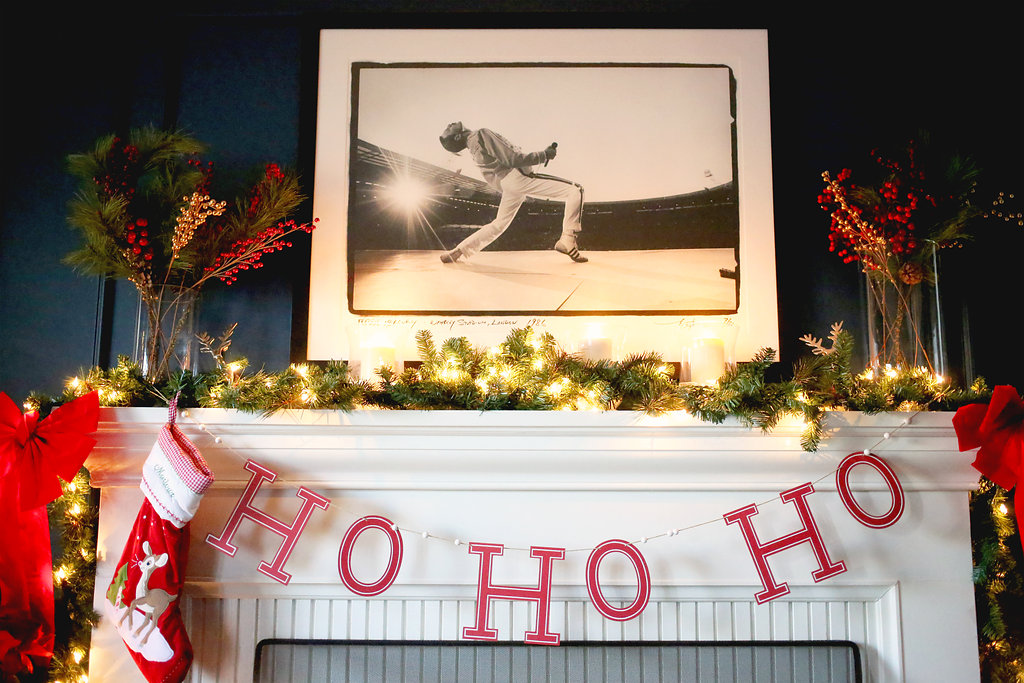 Decorating the tree is still my favorite Christmas ritual.  I couldn't wait to bust out the ornaments with Marlowe and Kyle this year, and decorate for the first time together as a family of three! Marlowe takes after her Mama and loves the process as much as I do.  She especially loves the ornaments with the pictures of Kyle and I on our wedding day.  It seemed to settle the "Who-Does-She-Look-Like" argument when Lowie pointed to it and exclaimed "Mama and Marmo!".  If that hadn't been a picture of a grown man in a tuxedo, I would have thought so, too! Haha!  I even dressed Marlowe up in my own Christmas dress from when I was her age! Yes, those are the same little Scottie Dogs and peter pan collar that I wore in 1986! If you really want to feel all of the feelings, do your favorite activity with your favorite people in the Universe, while one of them is wearing your childhood clothes.  There aren't enough Kleenex.
I love collecting ornaments, as well as making my own.  We hosted a crazy fun Tree Trimming Party two years ago, and our friends all decorated some beautiful ornaments for the tree.  I had everyone sign theirs before hanging it, and I love taking each of those out and telling Marlowe which of her favorite people created them.
Cute side note: Our hired "Santa" for that Tree Trimming party had each of us make a special wish with him during our photo op.  Kyle and I had been having a challenging time getting pregnant, and I wanted a baby more than anything.  When it was my turn, I wished for a healthy and happy baby to welcome in to our family.  The very next morning I found out I was pregnant with Marlowe!
This year I went all out with our decor to make the Holiday feel extra special for our little girl.  It was so fun dressing up our home for Christmas, and it makes me so happy every time Marlowe wanders in and I hear her whisper "Wooooow" while gazing at the big tree and lights.
I'm so grateful this year for my child who is so full of wonder and joy all year round.  She really does encourage me to extend my "Cheer" beyond the season and in to every moment of my life.  Thank you, Marlowe Mae, and Merry Christmas to my littlest, best Christmas miracle…  🙂
Do you decorate for Christmas or Hannukah? What are your favorite traditions?? Let me know in the comments below!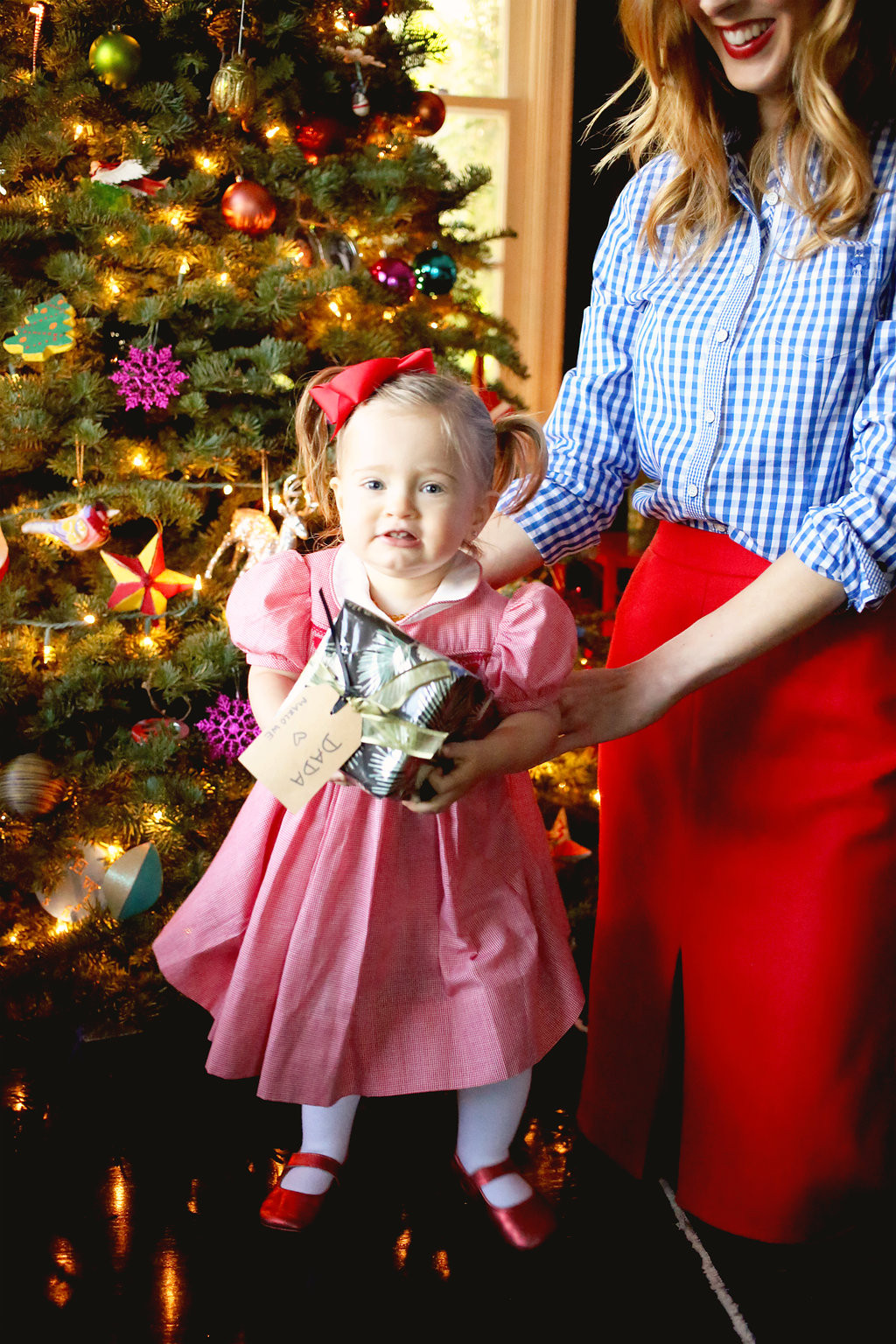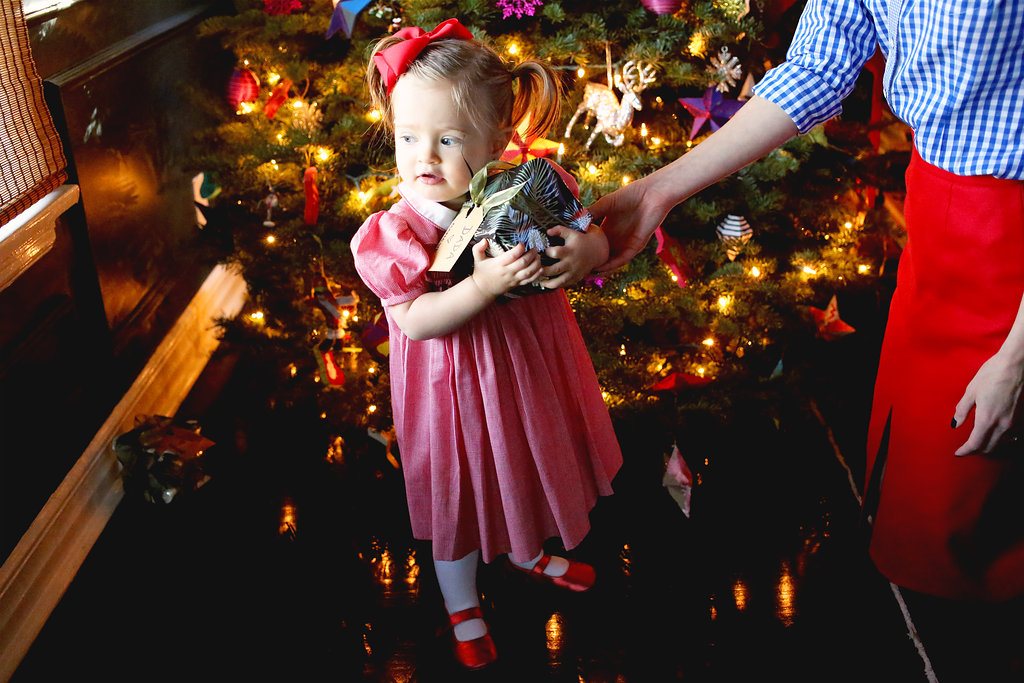 SHOP THE POST: