The following content may contain affiliate links. When you click and shop the links, we receive a commission.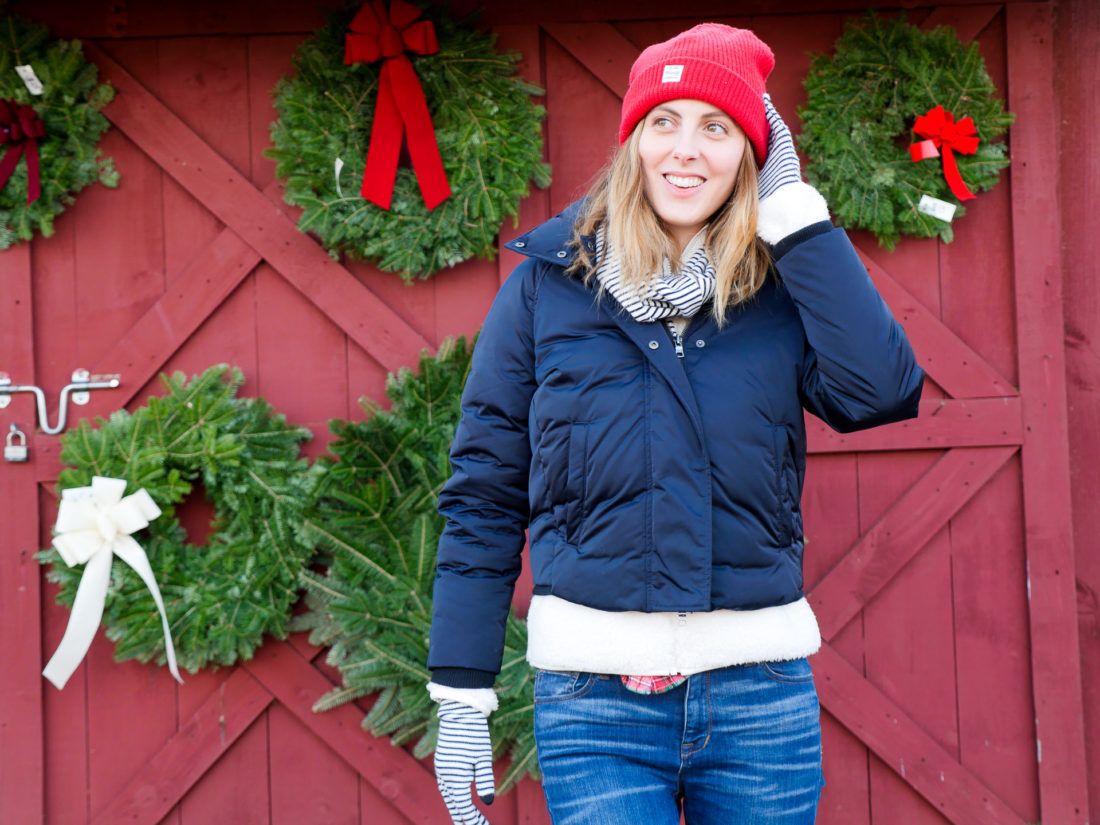 Selecting our family Christmas Tree is always one of my favorite activities of the Holiday Season. I love getting bundled up and setting out to select the "perfect one"– it's impossible to be in a bad mood while selecting a Christmas tree! This year, Marlowe is finally old enough to come along for the ride. Last year Kyle and I made a special day date out of it (highly recommend), but this time around our Big Girl was really due for a little quality time with Mom and Dad. Plus, Connecticut has tons of actual Christmas tree farms that you can visit! That wasn't even an option back in Los Angeles! Such a great way to get a little family exercise and some holiday cheer at the same time.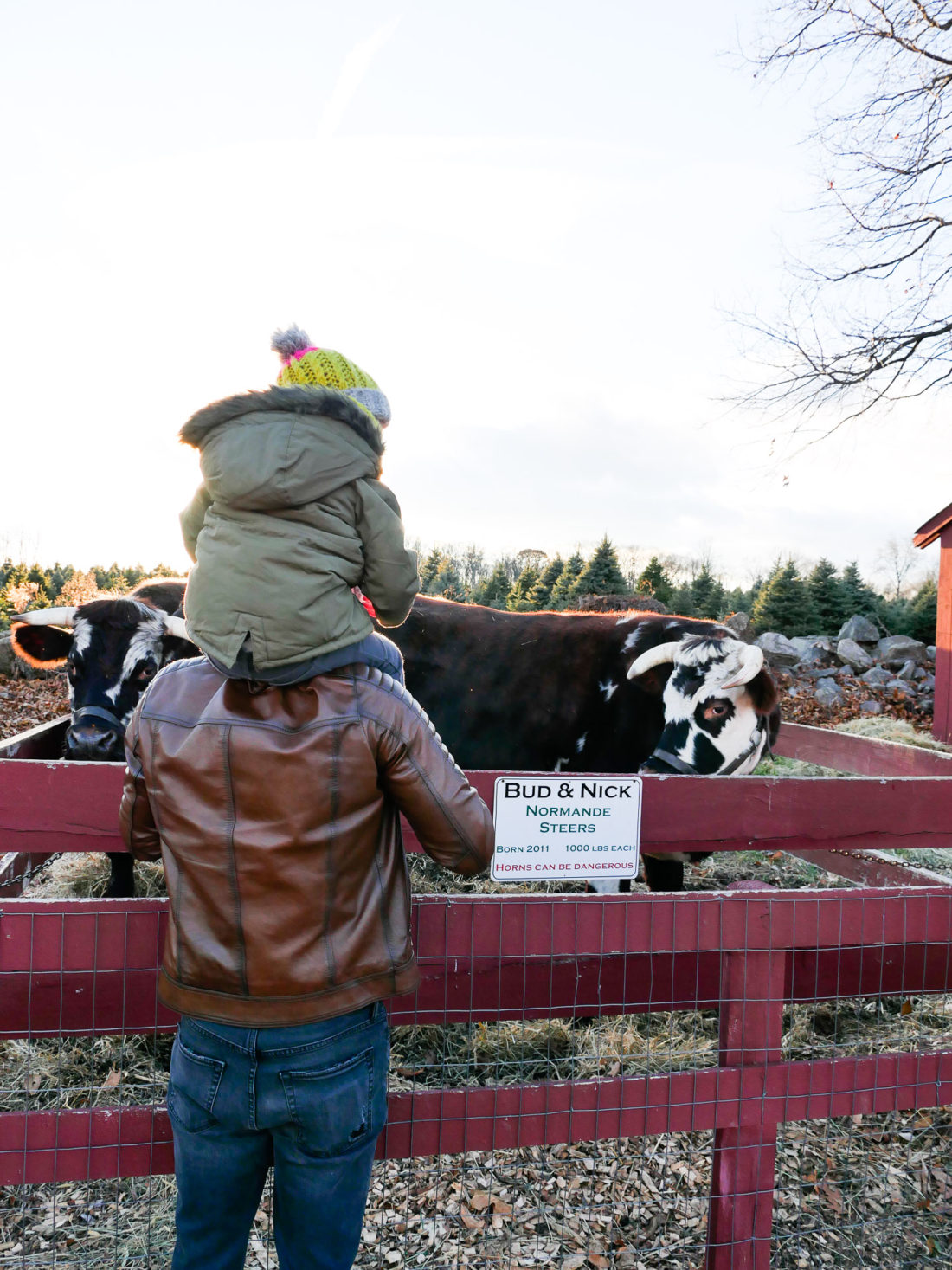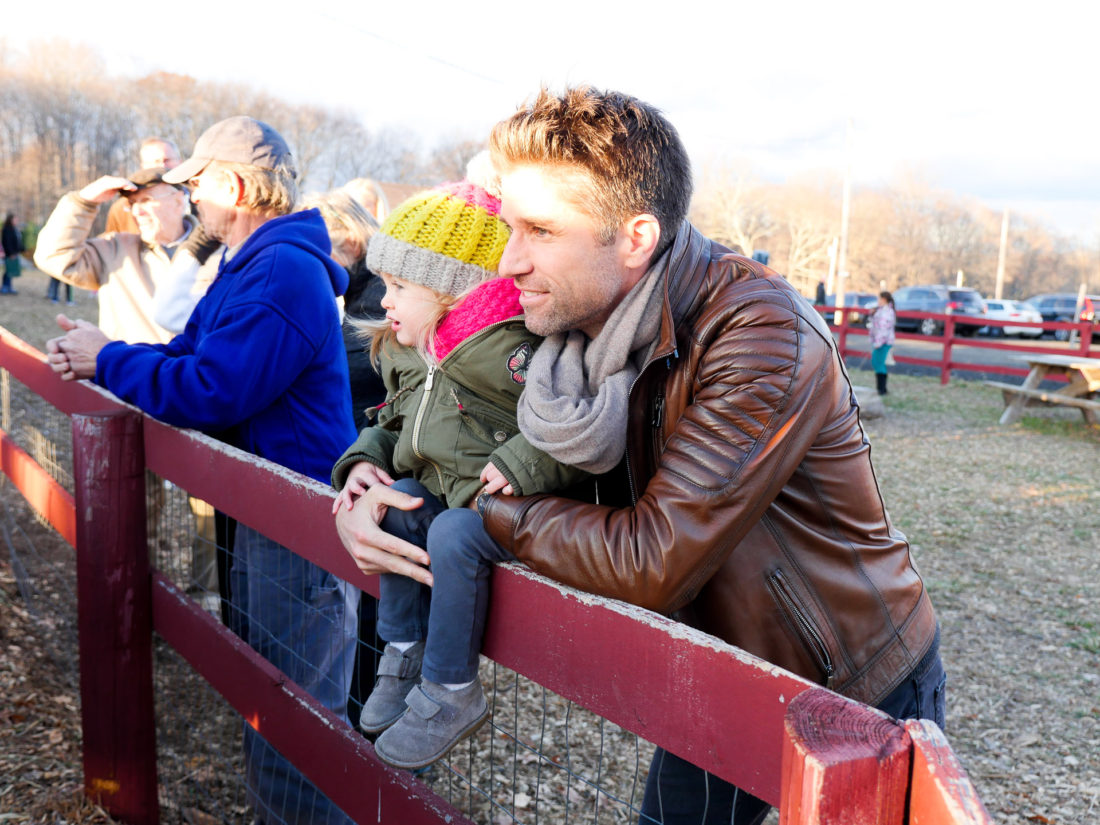 This year, we visited Maple Row Farm. We ended up going in the later afternoon, and we couldn't believe how gorgeous it was! You can select and cut your own tree, or choose from a curated selection. They also have gorgeous wreaths that are made on the premises, as well as a little snack and drink hut. We bundled up and went on a little hayride while enjoying the beautiful afternoon. It felt so special to be spending some quality time with our sweet girl, and I could tell that so many Christmas trees in one place was a concept that was absolutely magical to her. She even pointed out some of the tiny saplings and exclaimed, "Look, guys! It's a baby Major tree!" It took a lot of convincing as to why those trees were not yet ready to make the trip home with us! Haha.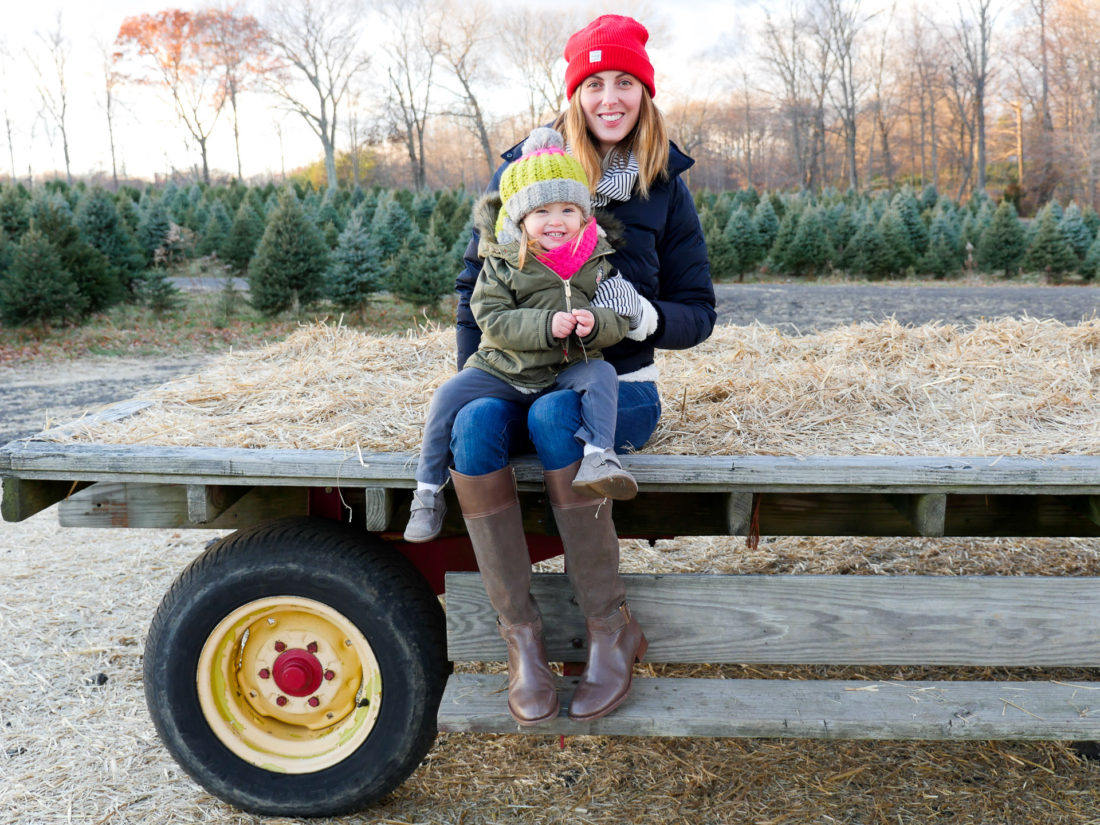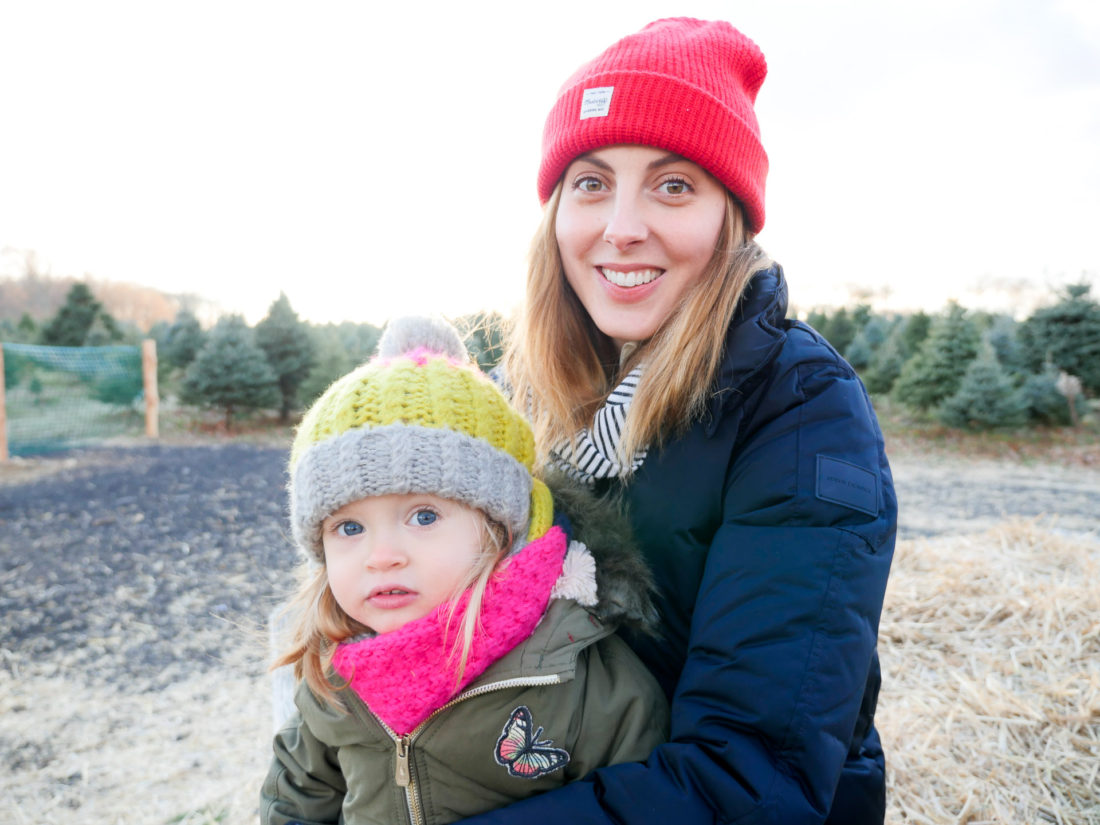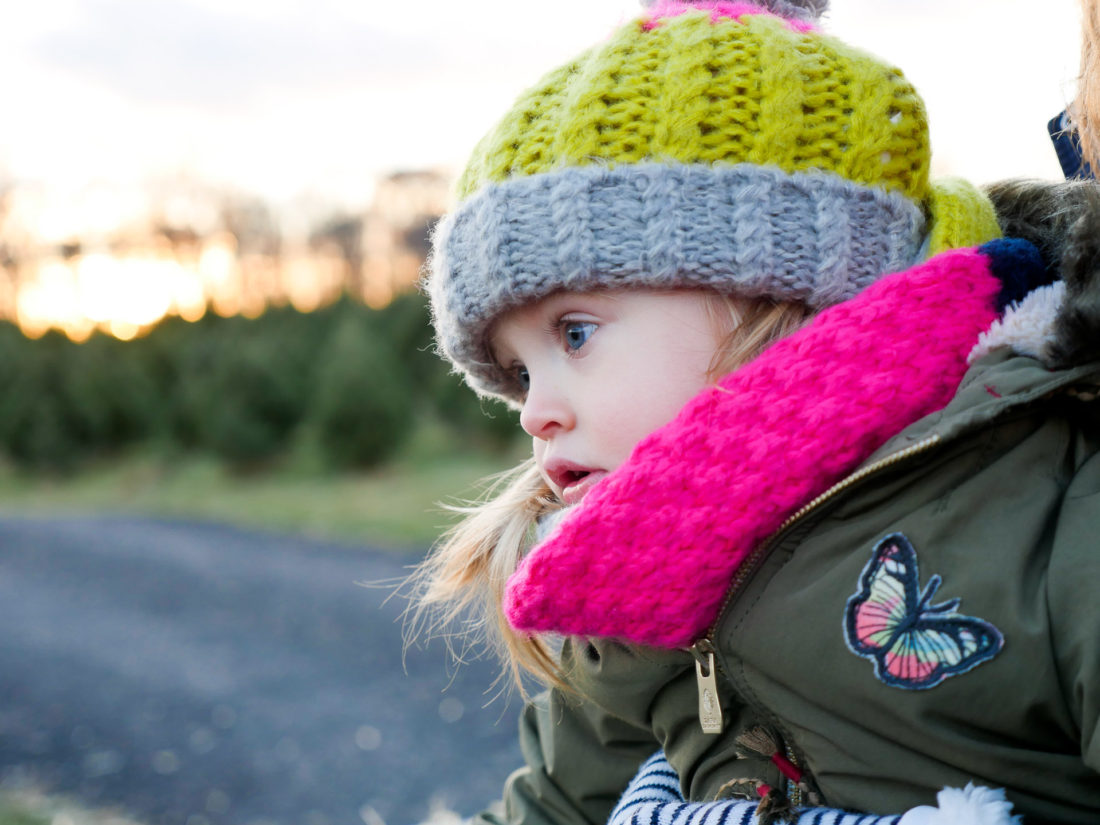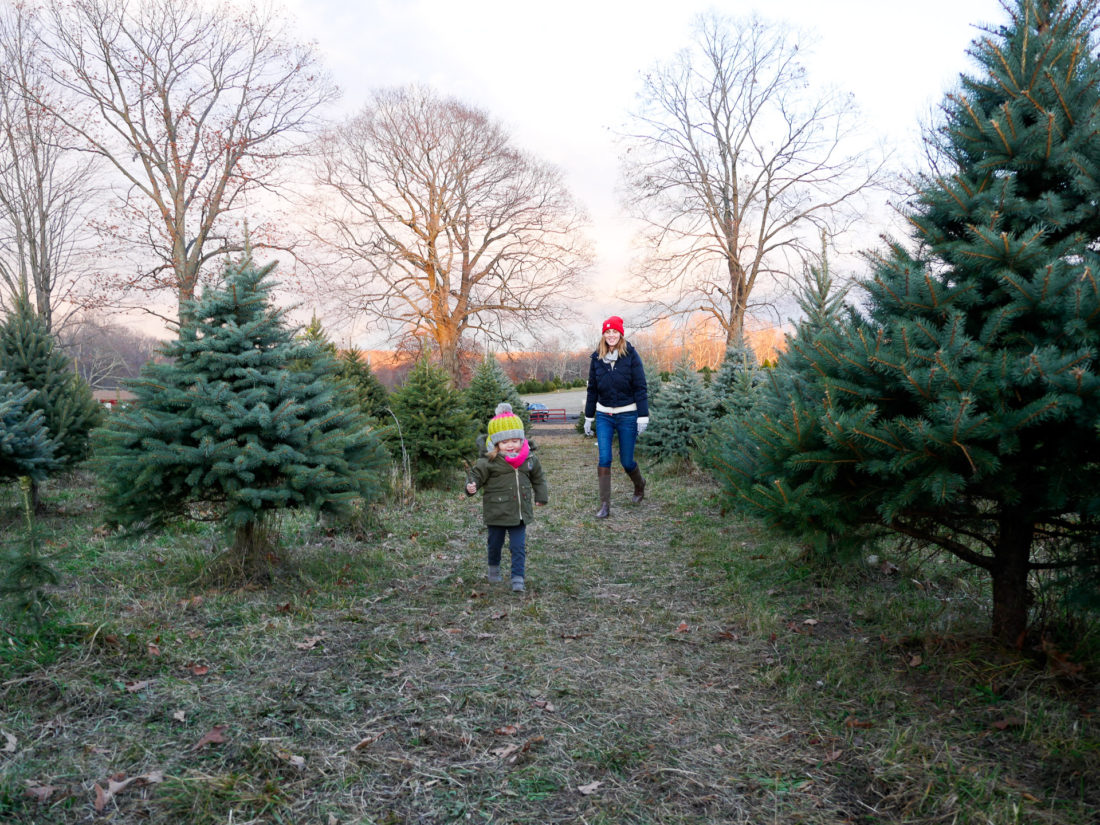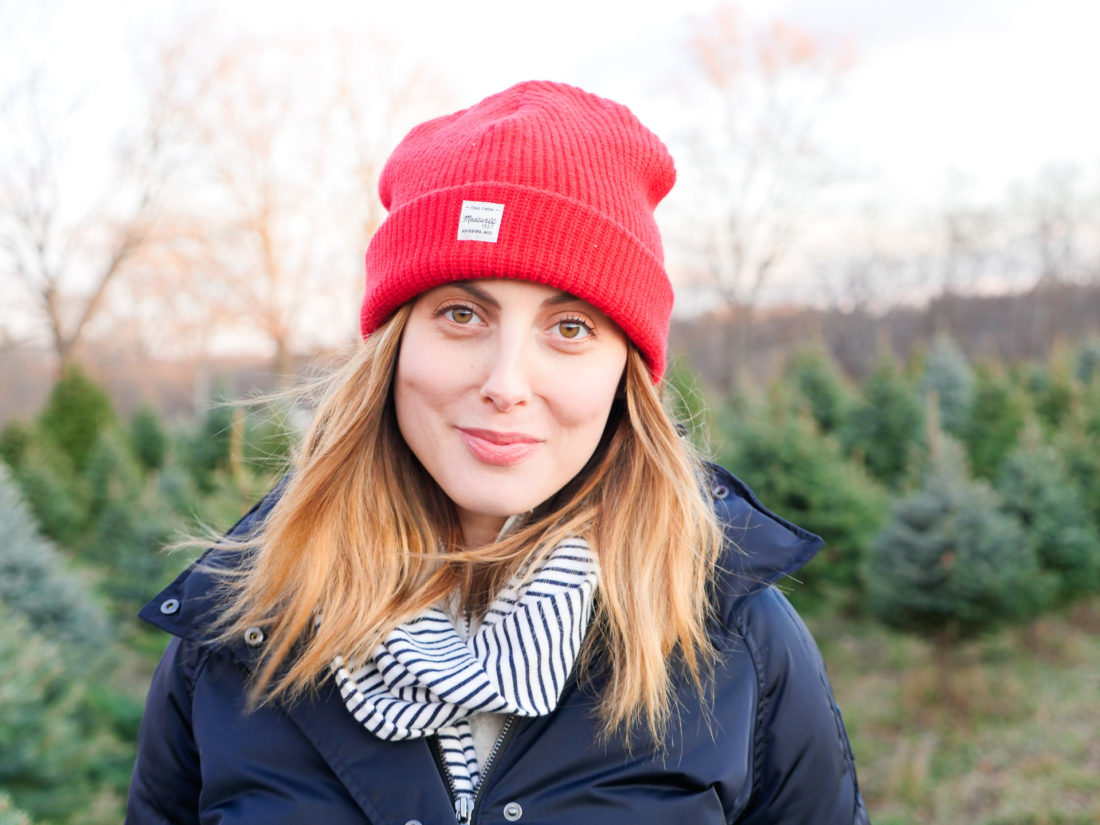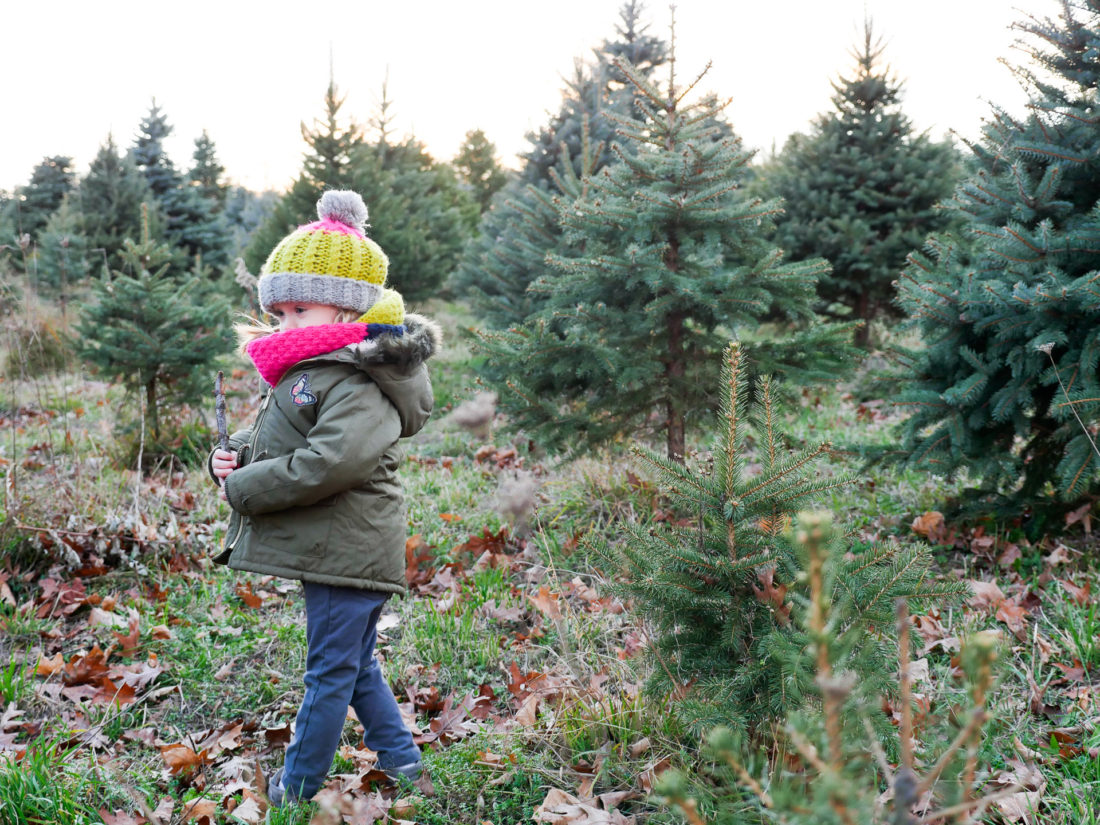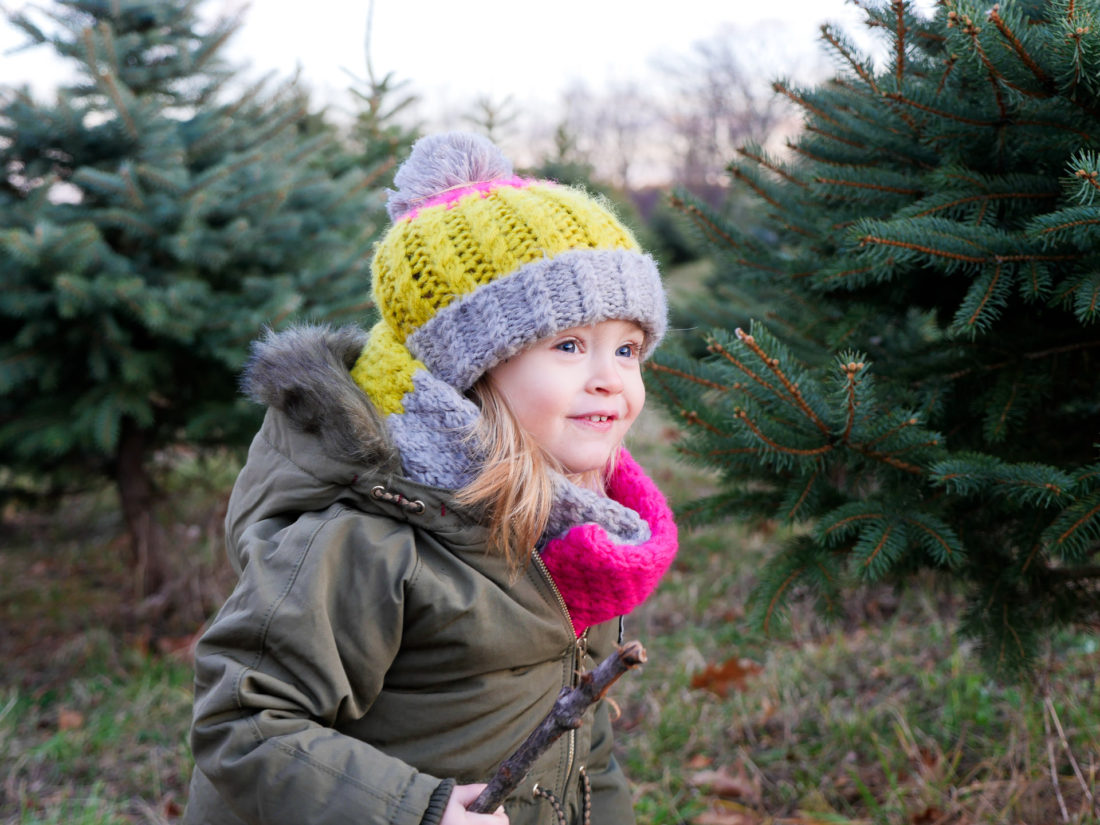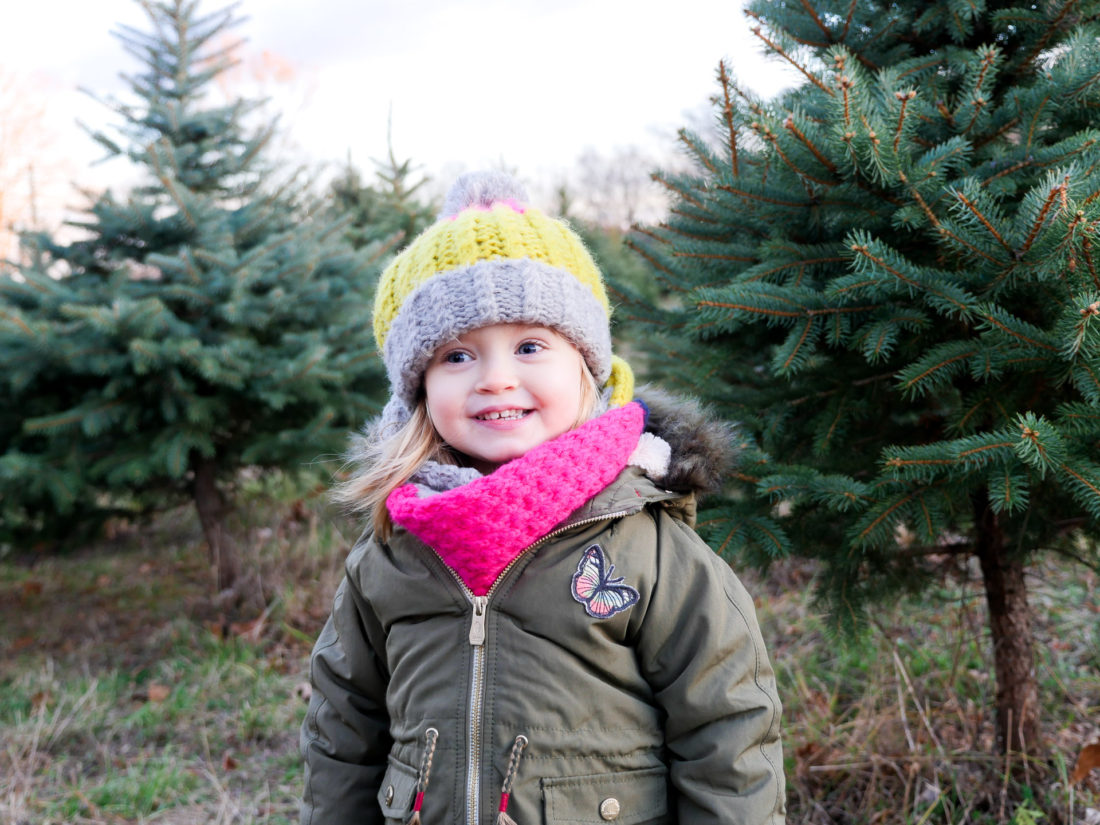 After we chose our tree, and waited to have it wrapped up, Marlowe found a little lean-to that had been constructed to hold up Christmas trees that were waiting for homes. All of the trees leaned up against it made a kind of fort area underneath. Well see ya later, because all she wanted to do from that point forward was hang out in her new fort! And talk about it, and sing in it, and call us to come in it with her…it was a Christmas Tree Fort love fest. It eventually got so dark and freezing (and my breasts were leaking from being away from the baby for so long) that I had to drag her out of there. She was inconsolable. Until, of course, we got home with a tree on our roof and she got to show her little brother the Christmas tree that she had picked out! Funny how she perked up right when she got the chance to explain to Major what she was allowed to do without him. Ha! I can't wait to go back next year with the whole family in tow! Stay tuned next week for our post featuring the Christmas tree and all of our Holiday decorations…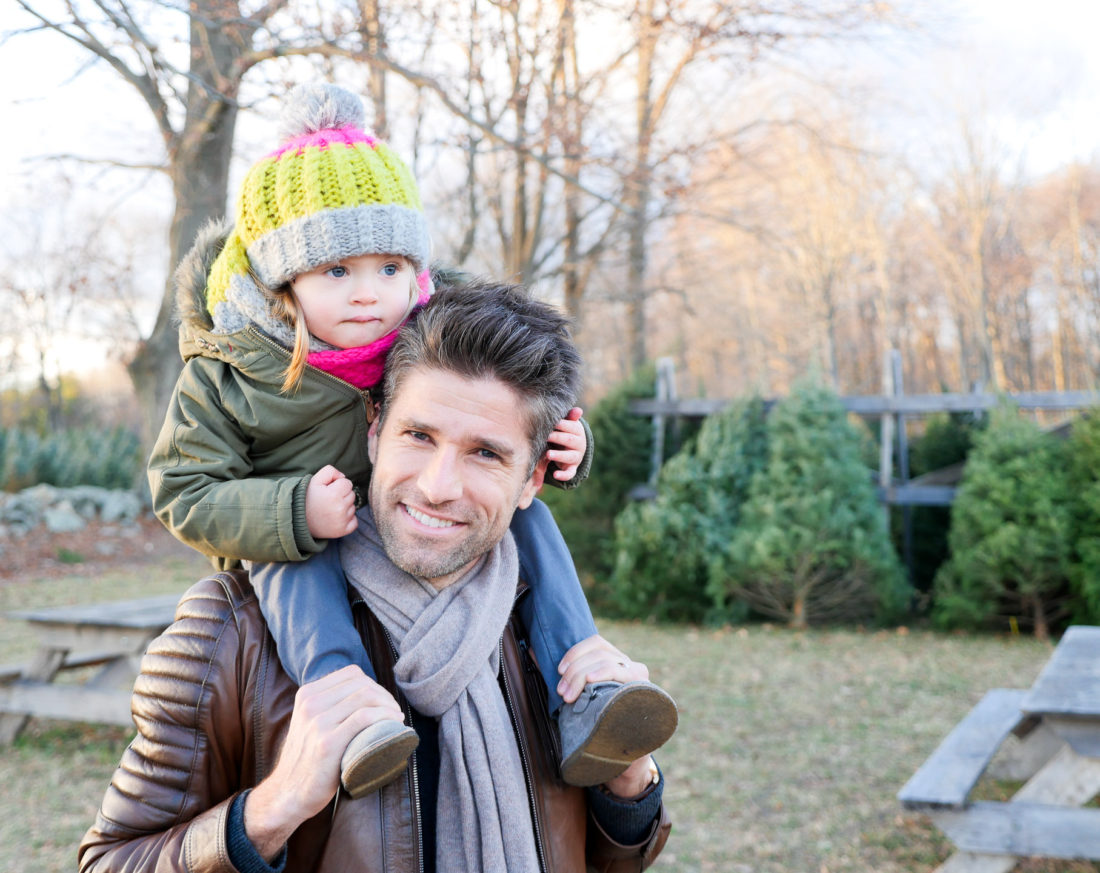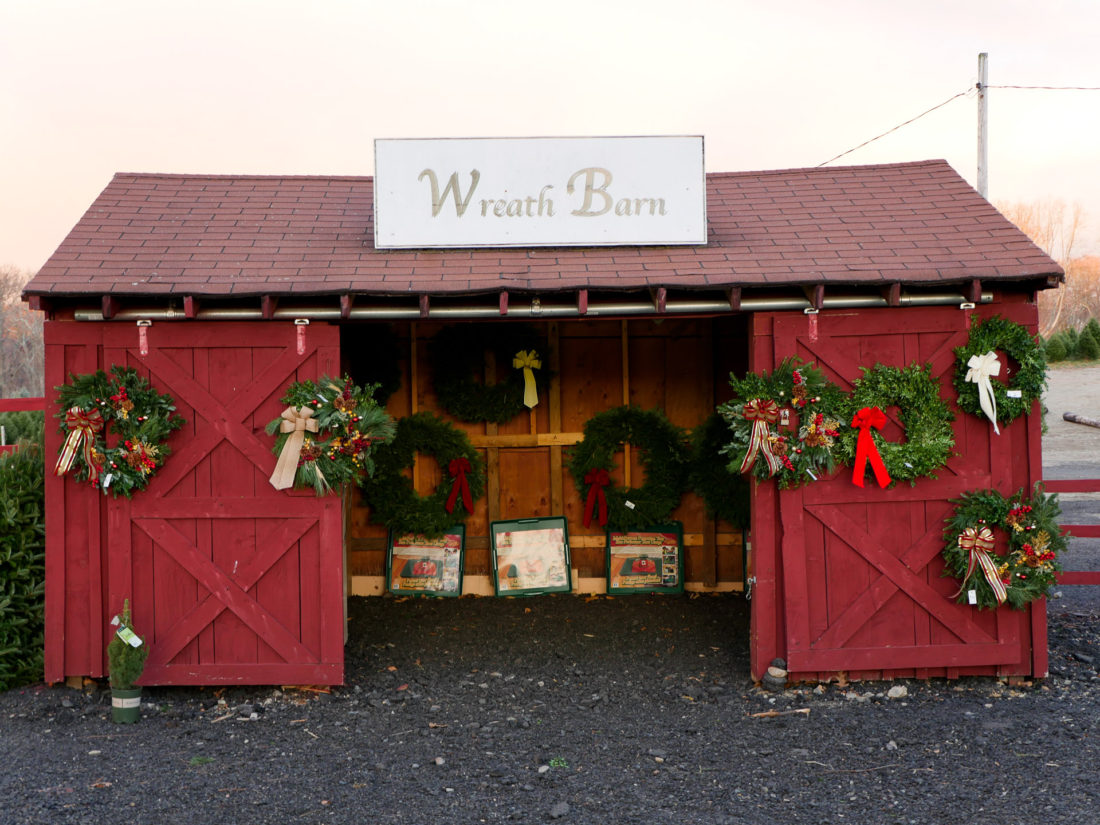 Shop the look…

Save