The following content may contain affiliate links. When you click and shop the links, we receive a commission.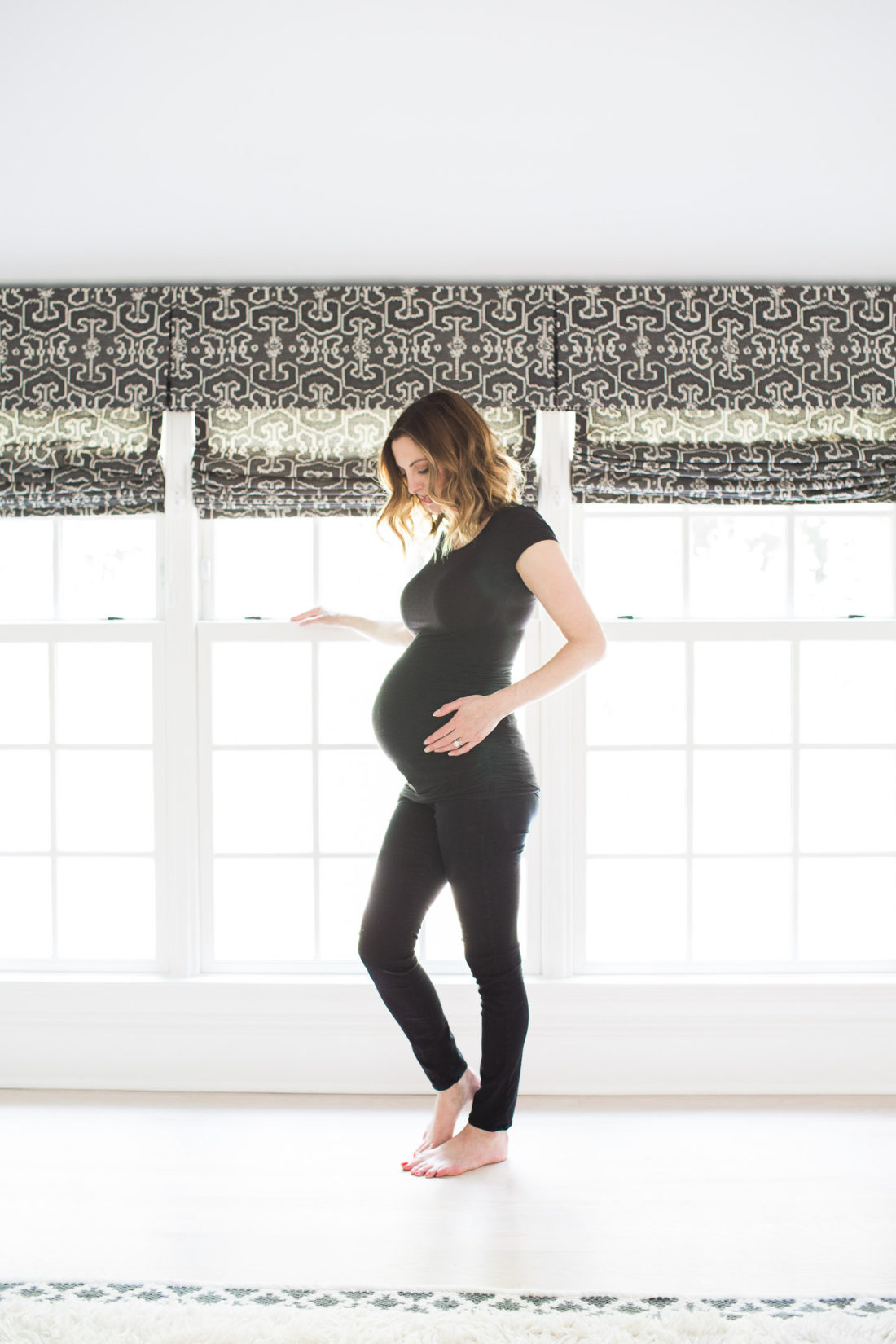 I'm freaking out, you guys. It's really, really time to have this baby and the truth of the matter is that I'm feeling overwhelmed and unprepared. It seems that the distractions of a cross-country move, a Toddler, a Husband, a home renovation, another move, and a business to run have done just that– distracted me. And now all of a sudden, reality is sinking in and I'm not gonna lie…I'm an emotional wreck. I feel like I just got used to our new house and new normal and now everything is going to change. I'm enjoying my daughter more than ever before, and I wonder every day how this new baby will effect and change our relationship. I wonder if I have the capacity to love and cherish another baby as much as my first (by the way, every Mama-of-more-than-one-kid EVER tells me not to worry about this…but I'm still worried), and how will that transition from one to two kids even go?!
As an outsider, you may say "But she's done this before! She knows what's about to happen! Why so nervous?" EXACTLY. Whereas before Marlowe, I had no real idea about what labor, delivery, and newborn life was like, now I definitely do. And (earmuffs first-time preggos) IT'S PRETTY OVERWHELMING. Do most second-time Mamas feel this way? Probably. Is that helping me calm down a little bit? I wish.
The other day, I went in for my weekly Midwife appointment, and when they asked me how I was feeling I immediately burst in to tears. I talked all this through with them and they suggested that I journal my feelings to work through them and release the anxieties a little bit. Since the best journal I have is this online one I like to call Happily Eva After, I figured I would share my feelings with all of you– because perhaps not enough women talk to each other about how scary, nervous, and overwhelming this time can be even though the end result is so joyful! I hope that in sharing today, I'm helping anyone who may be going through similar emotions to feel a little less alone (and a lot more "normal").
Soooo, I'm also feeling pretty guilty. I wish I could say that the only emotions I was feeling as my son is about to make his grand entrance are pure excitement and joy. The truth is that those emotions are there, and are also accompanied by so many others. Birth is an interesting thing, because it really is a partnership between you and your baby. Women are so incredible because they not only grow children inside their wombs, but they are the one responsible for nourishing that child and (when the time comes) getting them out of there. It's a lot of pride, and a lot of responsibility.
After my miscarriage during my last pregnancy, I had a lot of grief (of course) but also a lot of self-doubt and feelings of mistrust for my body. I think that even if it is false and misplaced blame, a lot of women who have suffered miscarriages convince themselves that there is something wrong with their bodies or with their own essence as a woman. This feeling is so important to overcome and work through since not only is it untrue but it also helps nobody, least of all yourself. One of the biggest reasons I decided to proceed with another Home Birth this pregnancy is because of how empowered and trusting of my body it made me feel when I birthed Marlowe. I think after my miscarriage experience it will be extremely healing to go through such a powerful experience once more and to prove to myself that my body and my heart are as strong as they ever were. In these days while I wait for my labor to start, however, the anticipation of this is nerve-wrecking and I find myself struggling with feelings of self-doubt all over again. AM I strong enough? CAN I endure the intensity of labor as I once did?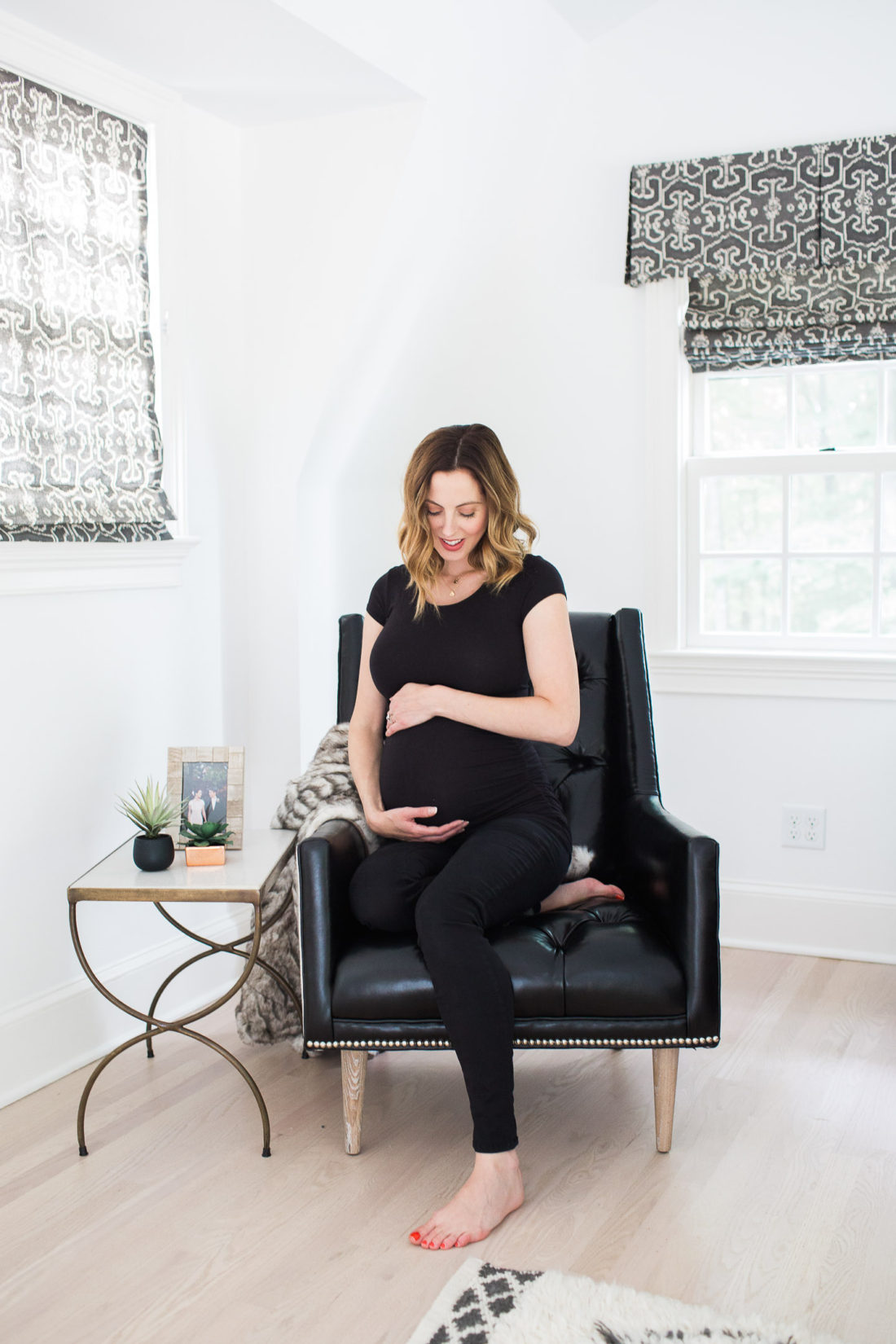 I'm trying to work through these emotions by focusing on some important facts. First of all, all labors are different. My labor with Marlowe was excruciatingly long (36 hours), and I think that I automatically attach myself to the notion that this labor will be the same. It won't be. Every labor is different just as every child is different, and I'm trying to focus on the intrigue of what those changes will be like– both between my labors with my two children and between my children themselves! Also, I'm trying to remind myself that in reality, I am much stronger as a woman and as a person than I was before I had my daughter. I think when we become Mamas we learn to walk through fire– it is the absolute hardest thing I've ever done, and the job that has tested me in more ways than I can name. When I was crying to my Midwife this week, she just looked right in to my eyes and reminded me, "But Eva, the last time you did this you weren't a Mother. Now you are, and that is everything." I hadn't even thought about that. My capacity for Love, for Endurance, for Patience, for Strength, and for Resilience has grown exponentially since becoming a Mama– and I think it's important for me to remind myself of that right now. I think we should all remind ourselves of that all the time!
And as for my emotional bond with my sweet little guy inside me– I'm trusting that it will come. Before Marlowe was born I had no idea I could love somebody so much and so completely, and to fall deeper in love with them all the time. I'm looking forward to falling in love with this little boy more every day, and to learning about him just as I did with his sister. I feel far from perfect right now, but I have to trust that I'm good enough– for this process and for my baby. And that will get me through. If you have any stories about overcoming second-time Mamahood fears please share!
The other day, Kyle, Marlowe, and I shot a simple little day-in-the-life video with awesome photographer/videographer Natasha Harri Fuller to capture this special time with just the three of us. I cherish it so much and I wanted to share with all of you today! My best friend has a great saying that she uses during trying times: "Bless it and Release it". I'm taking this up as my new mantra while I await this exhilarating whirlwind of change. The only thing we can really count on is Change, and the future is looking bright…
Photographs by Stephanie Elliott Photography