The following content may contain affiliate links. When you click and shop the links, we receive a commission.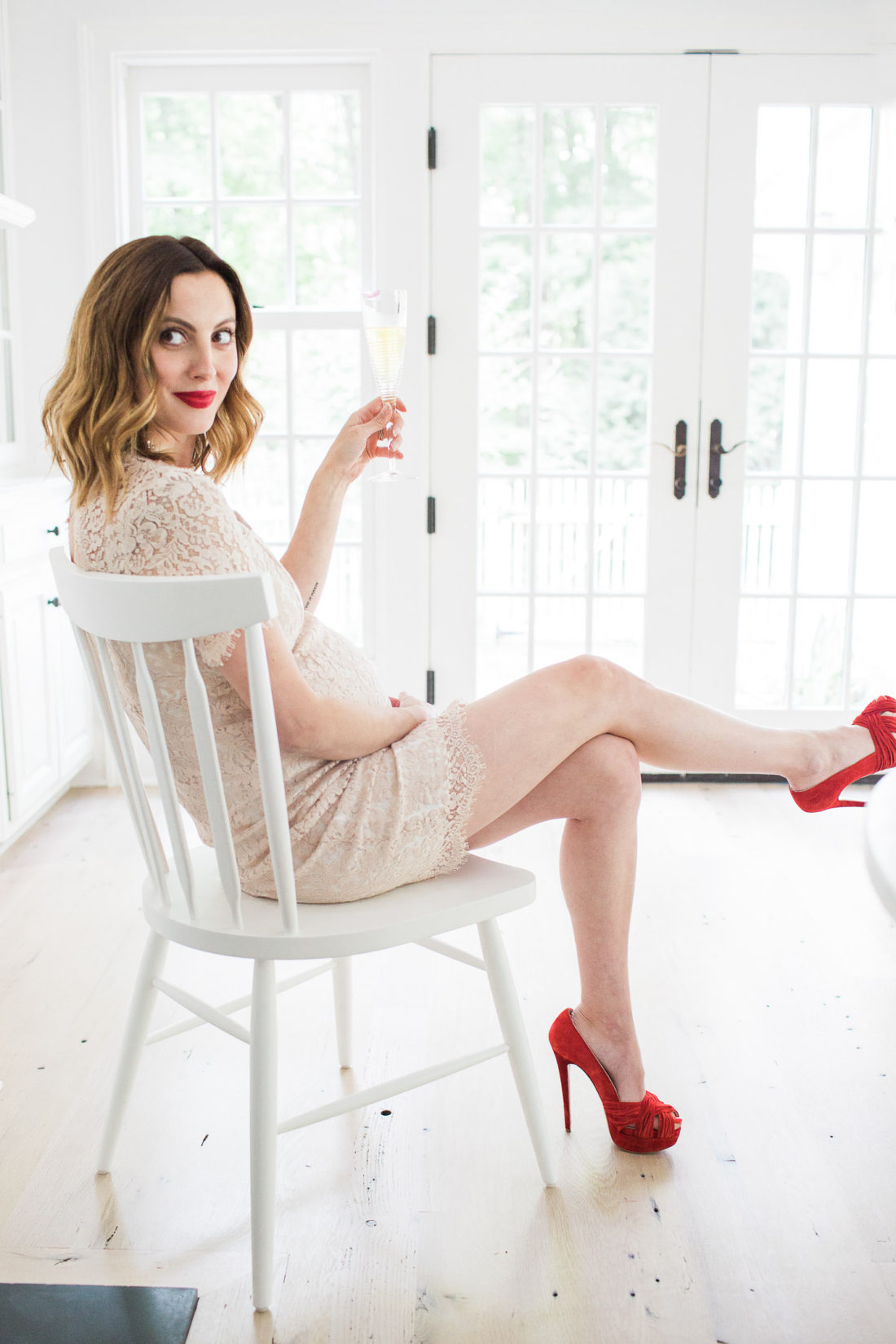 I'm a huge fan of celebrating pregnant women with all that we've got. There's nothing quite as powerful, as beautiful, or as magnificent as growing a new precious life inside of your body– but I think we pregnant women can often feel very vulnerable during our pregnancy journeys. Whether it's due to fears, hormonal anxiety, everyday aches and pains, or even feelings of insecurity or self-doubt– a woman's pregnancy can ALSO herald a period during which time we go through a totally out of body experience. During my first pregnancy, for example, I felt super strong physically, and in-tune emotionally with my pregnancy. I did yoga and pilates, walked for miles a day, and was meditating and reading tons in preparation for my daughter's birth. This time around has been the opposite of that. I've felt so out of touch in so many ways as I try desperately to balance my existing child, my relationships, my business, and my own needs. Not to mention I've felt less than great about my body at times during this pregnancy. I think most second-time Mamas out there can relate to this!
Our identities as women can sometimes get put on the back-burner as we are encouraged to give up our previous lives in order to pledge our bodies to our unborn babies. But of course we are all more than just Mamas! I think it's super important to make sure that you are being gentle with yourself emotionally, and celebrating the woman that you are during your pregnancy, in big ways or small. A wonderful, personal Baby Shower is such a great way to do this. Even just knowing that those close to you are taking time out of their busy schedules to celebrate you and the epic journey you are about to embark upon can be so soothing to those pre-birth jitters. Take advantage of this special celebration! Make sure you are enjoying every minute and setting up your special day so that you can truly bask in the glory of it. These moments pass us by so quickly.
Today I'm sharing my best tips and tricks to prepare for your baby shower and feel like a million bucks. You deserve it, Mama!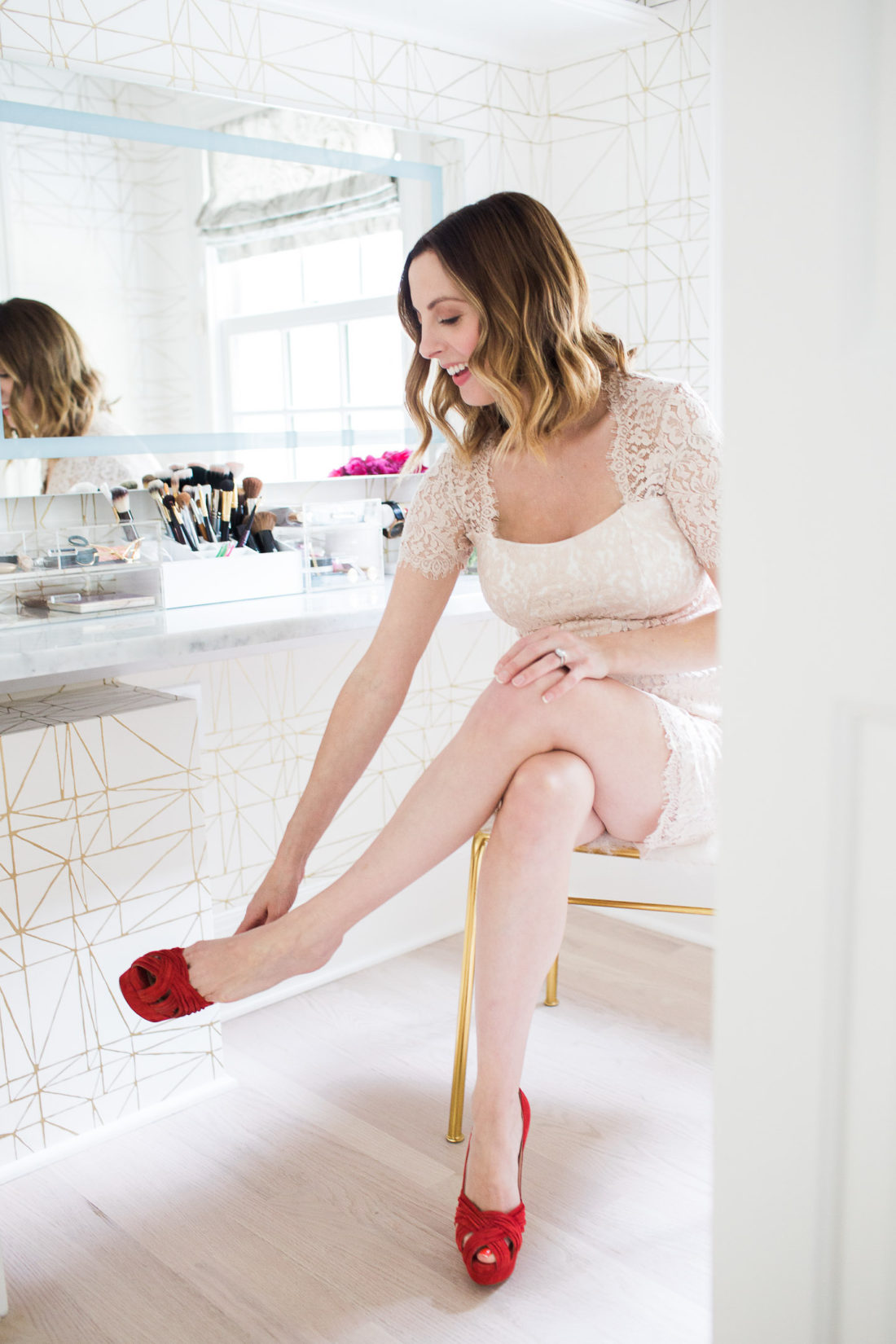 Take your time & get all dolled up
This is a celebration of you, and YOU deserve to feel great about yourself! If you have the funds to get your hair or makeup professionally done, go for it! I know people who did this for their showers and they looked incredible, and more importantly, felt incredible about themselves. You could just see them glowing! I did my own hair and make up for my shower, and really enjoyed that also. You can even get a friend to help you! The point is, don't rush it. Set aside some quiet time, light a yummy candle, put great music on, and just luxuriate in your own beauty! I always favor some lash strips or individuals over my mascara when I'm getting dolled up, as well as a bright lipstick. Whatever makes you feel gorge!
Take a moment to select some jewelry to wear, and spray yourself with your favorite scent. Enjoy that reflection! Take some selfies!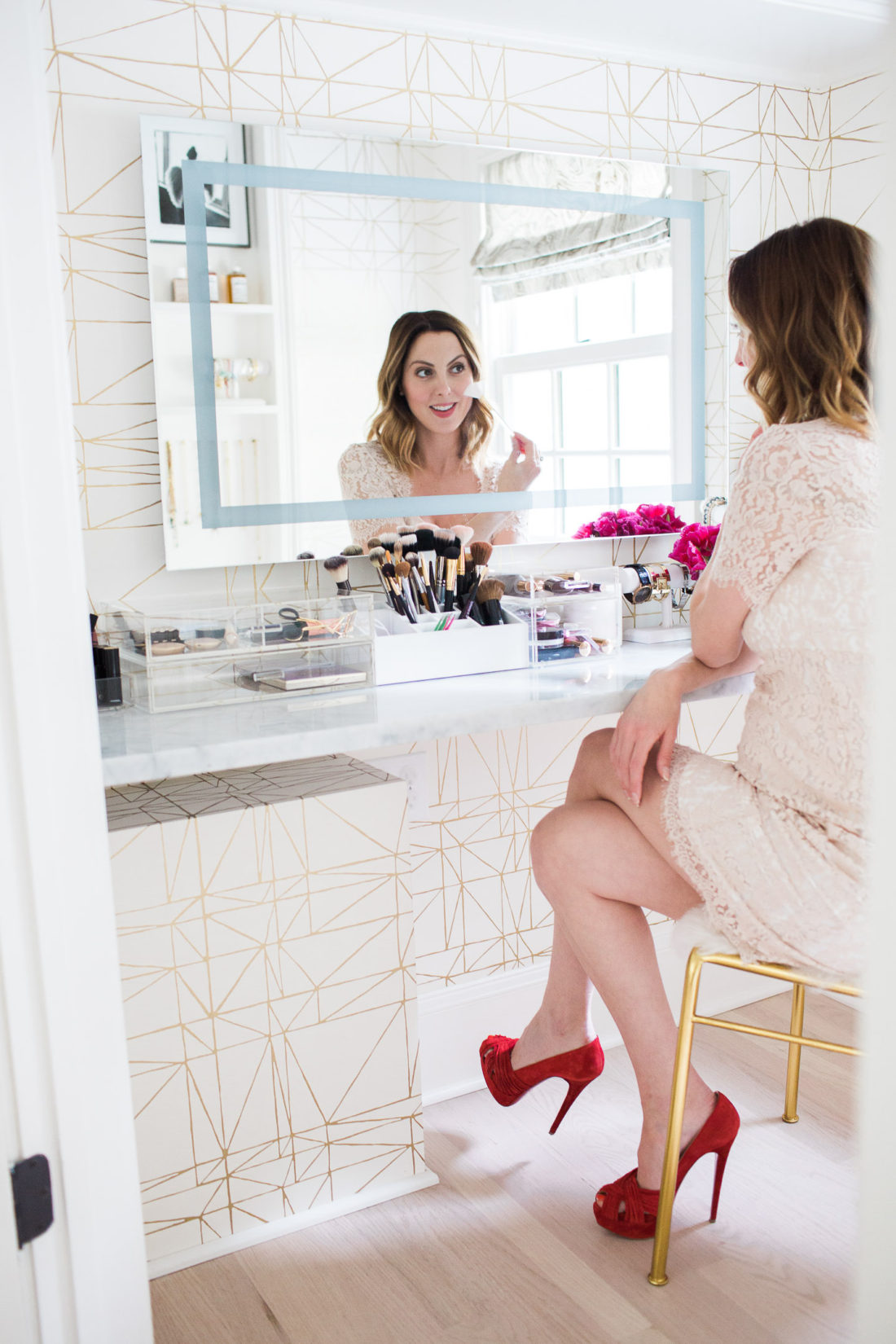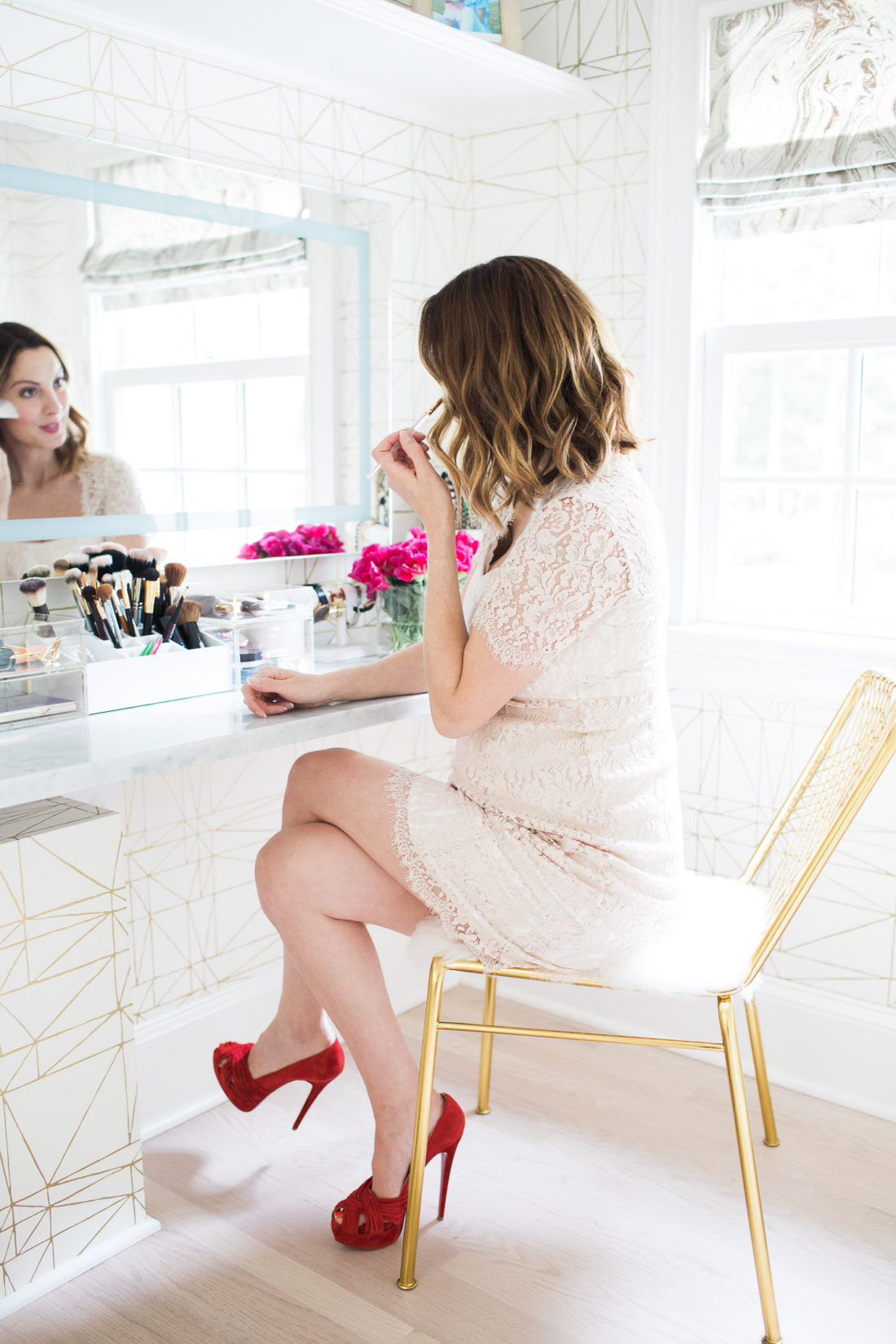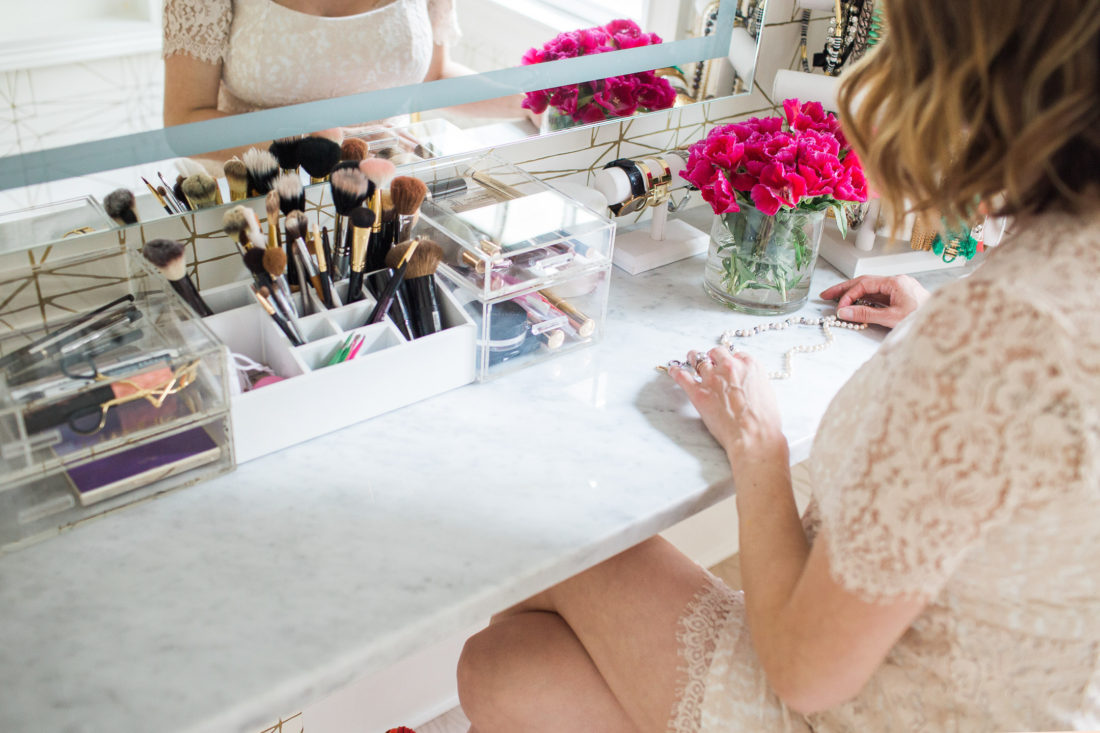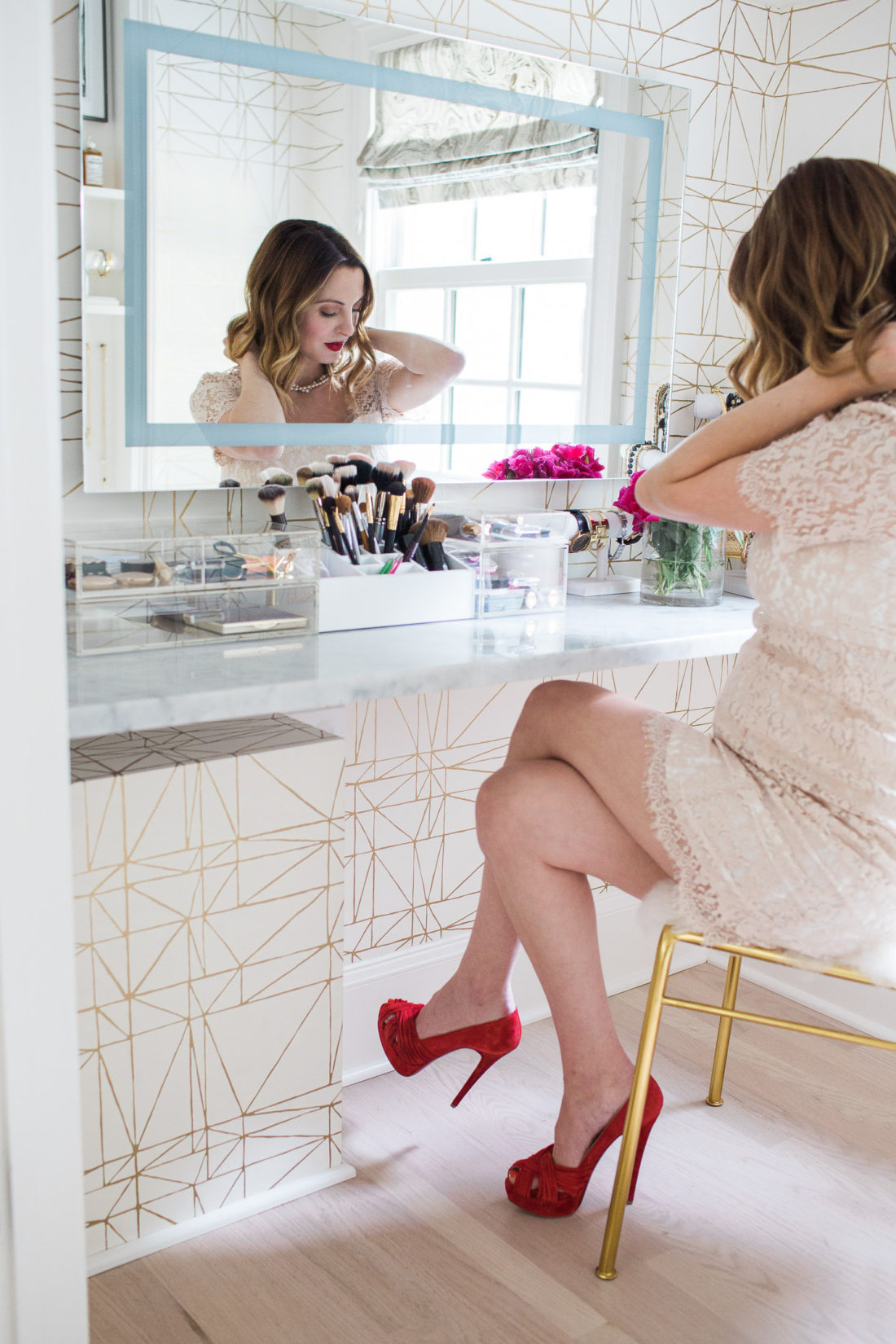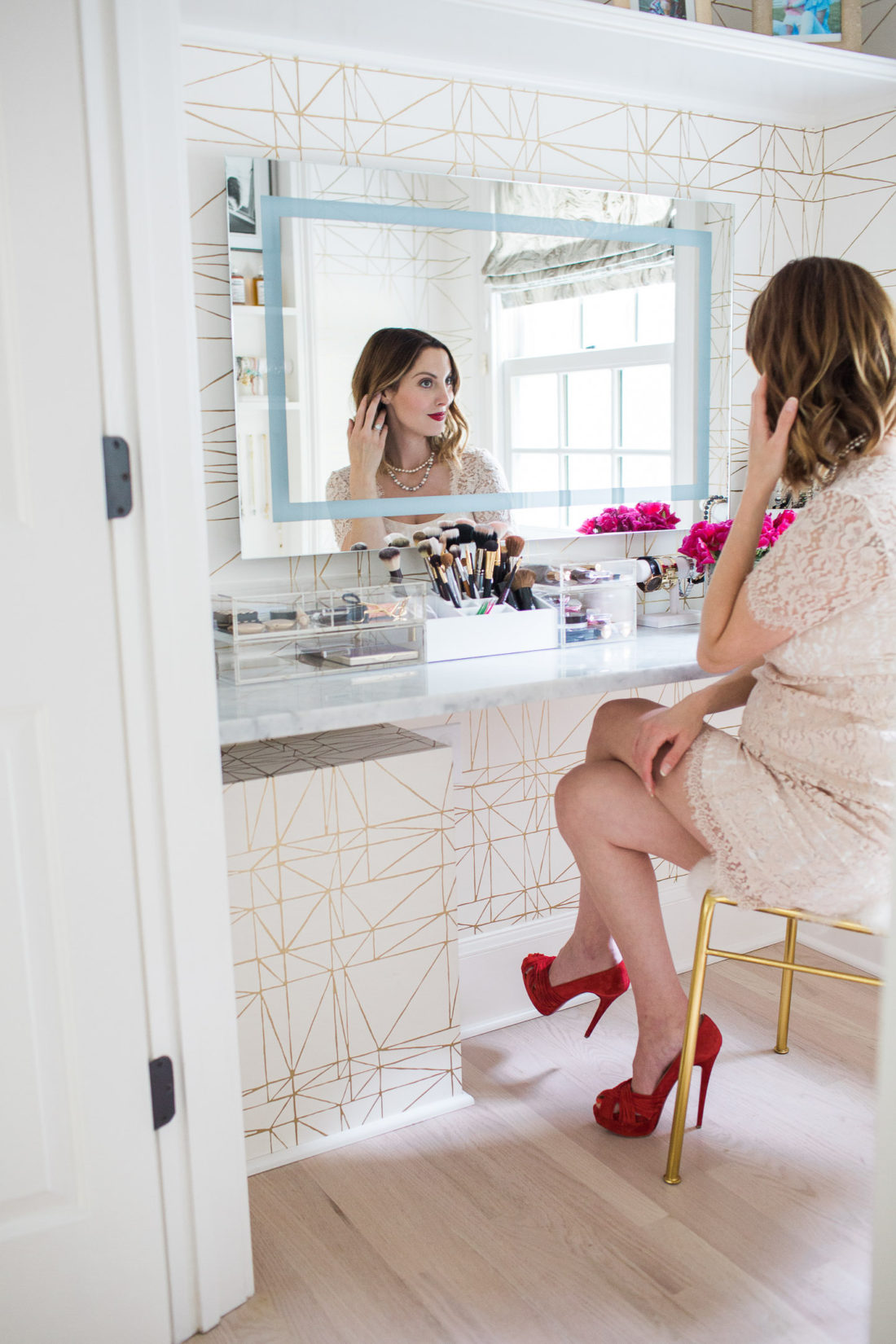 Shop The Makeup Look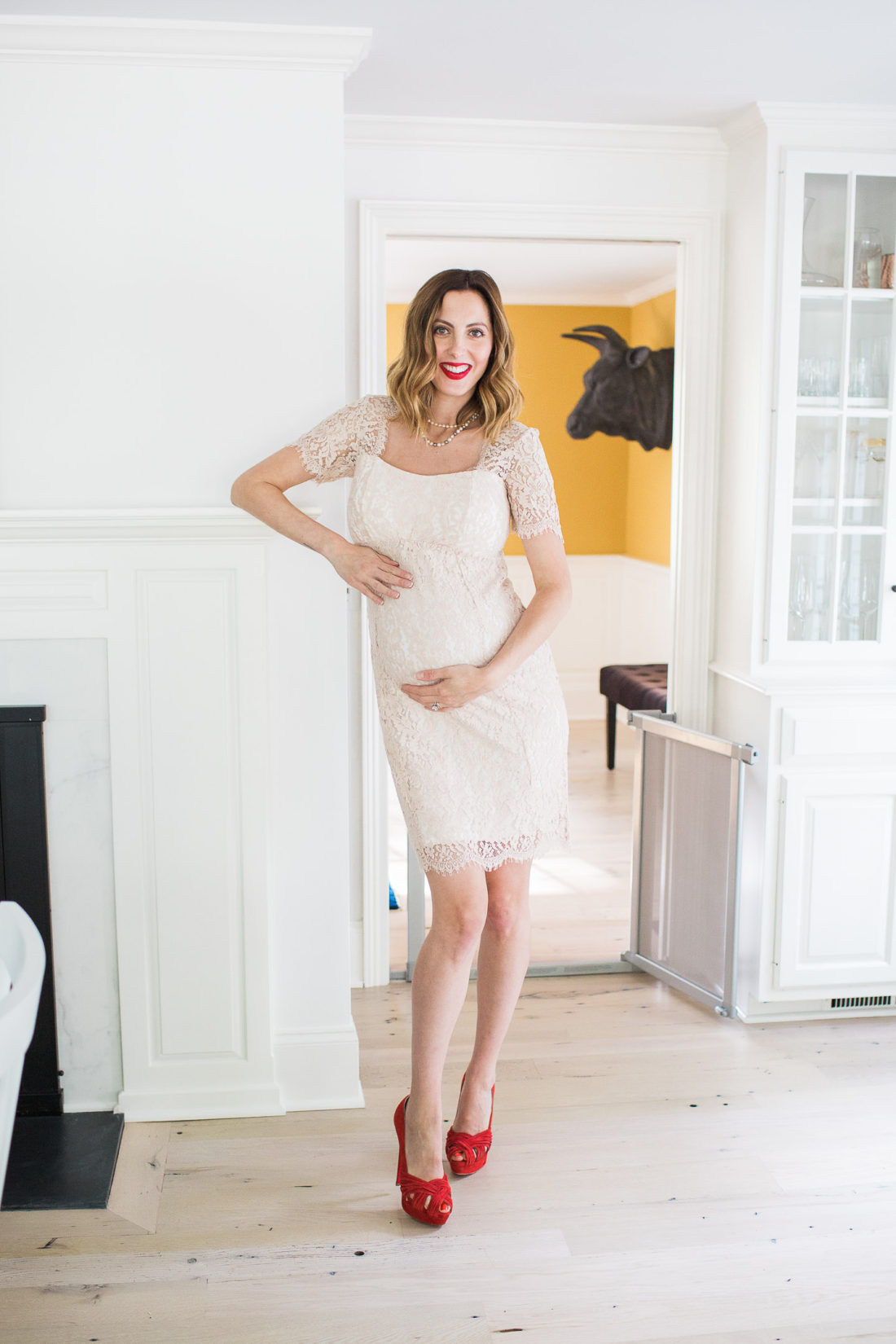 Find your perfect outfit…
This one is a no-brainer. No matter the theme or circumstance of your Baby Shower, find something to wear that will flatter your fab new shape to the max! Don't give up until you truly feel amazing in your outfit. There are so many great options out there now for any style or taste. Below, I'm sharing some super chic maternity dresses in several popular trend categories. Click through to see them all!
Simply Stunning

Lovely In Lace

Glamorama-Mama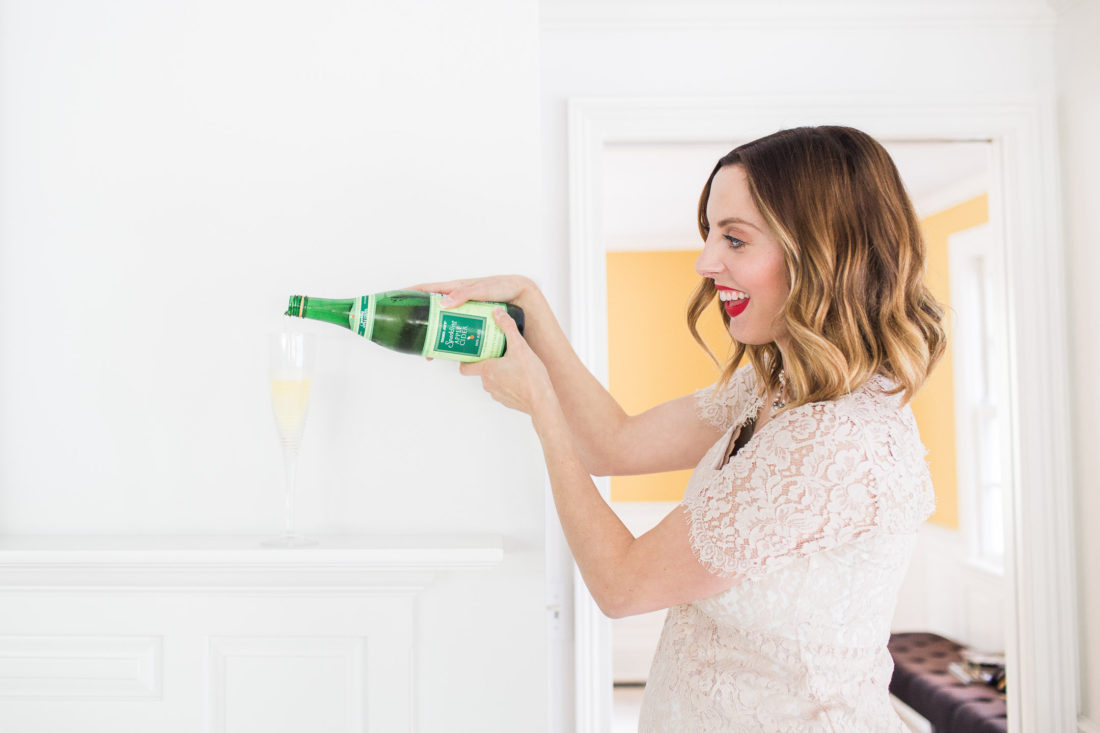 Have Fun & Let Loose!
This is your special day! Pull out all the stops! I think it's fun before your Baby Shower to give a little sparkling cider toast to your hosts before guests arrive. Thank them privately and personally and really share what this day means to you. It will make them know how appreciative you are, and set the stage for a great party! Remember to relax, smile, and soak it all in– and CAKE. Eat a piece of cake!!! (or two…and take some home…shhhh)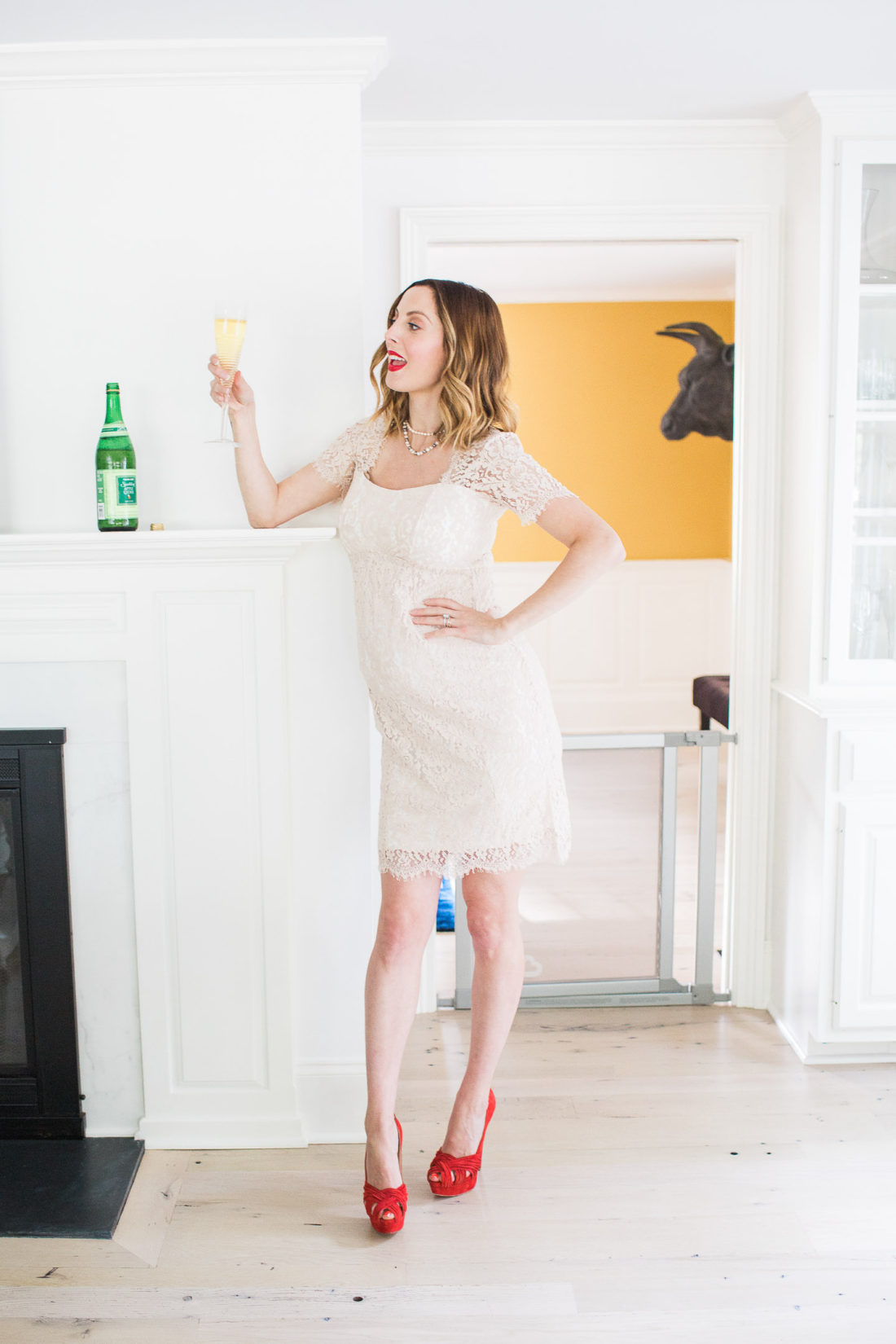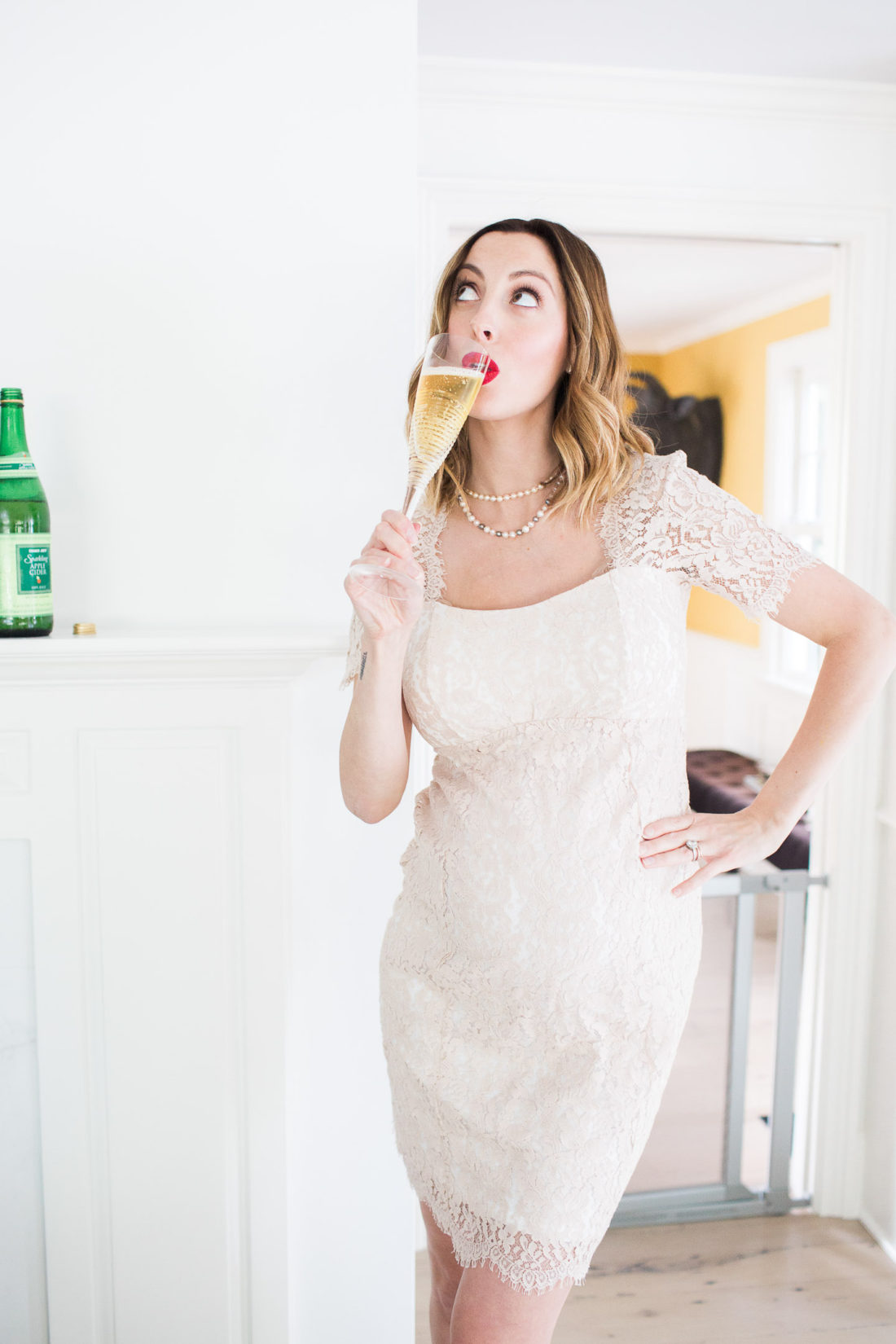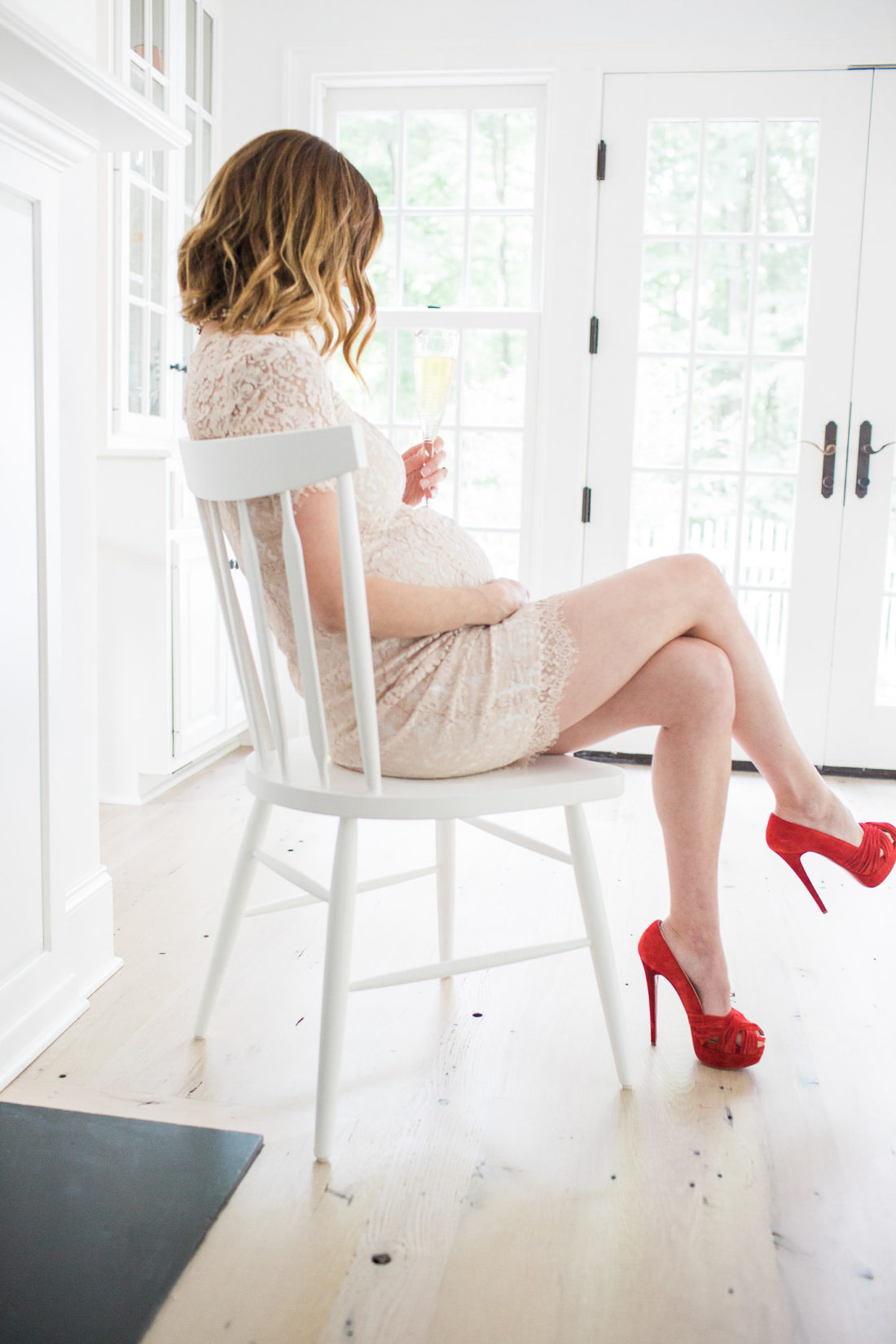 Did you do anything special to prepare for your baby shower? Please share in the comments below!
Photographs by Stephanie Elliott Photography
Save
Save
Save
Save
Save