The following content may contain affiliate links. When you click and shop the links, we receive a commission.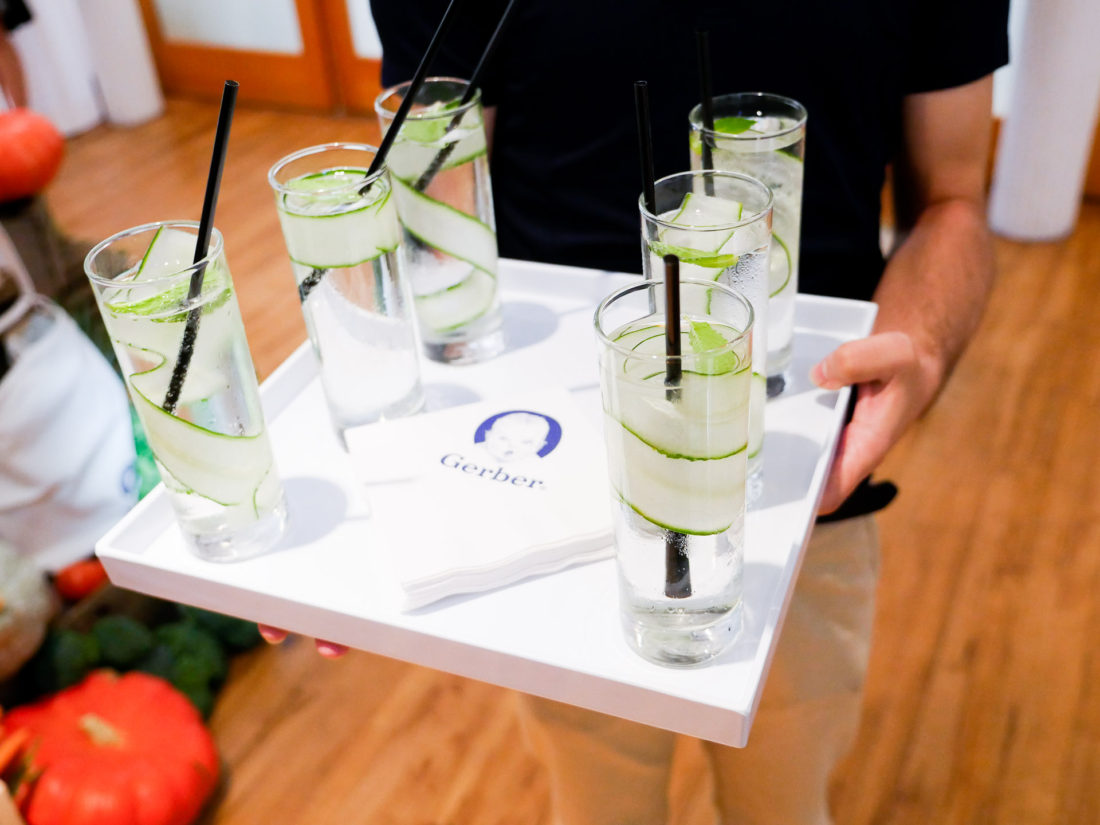 It's not often in my adult life that I walk away from an experience and actually think to myself "Wow, I learned something new today that I wasn't expecting." A few years ago, before children, I went on a fun trip to Spain with a girlfriend of mine and we rented those little audio tour headsets at an amazing museum. After a truly enlightening couple of hours, I remember walking away thinking that I had actually learned something new that I could share with others. That was about modern art and sculpture. But… baby food? I didn't expect to be so blown away by baby food!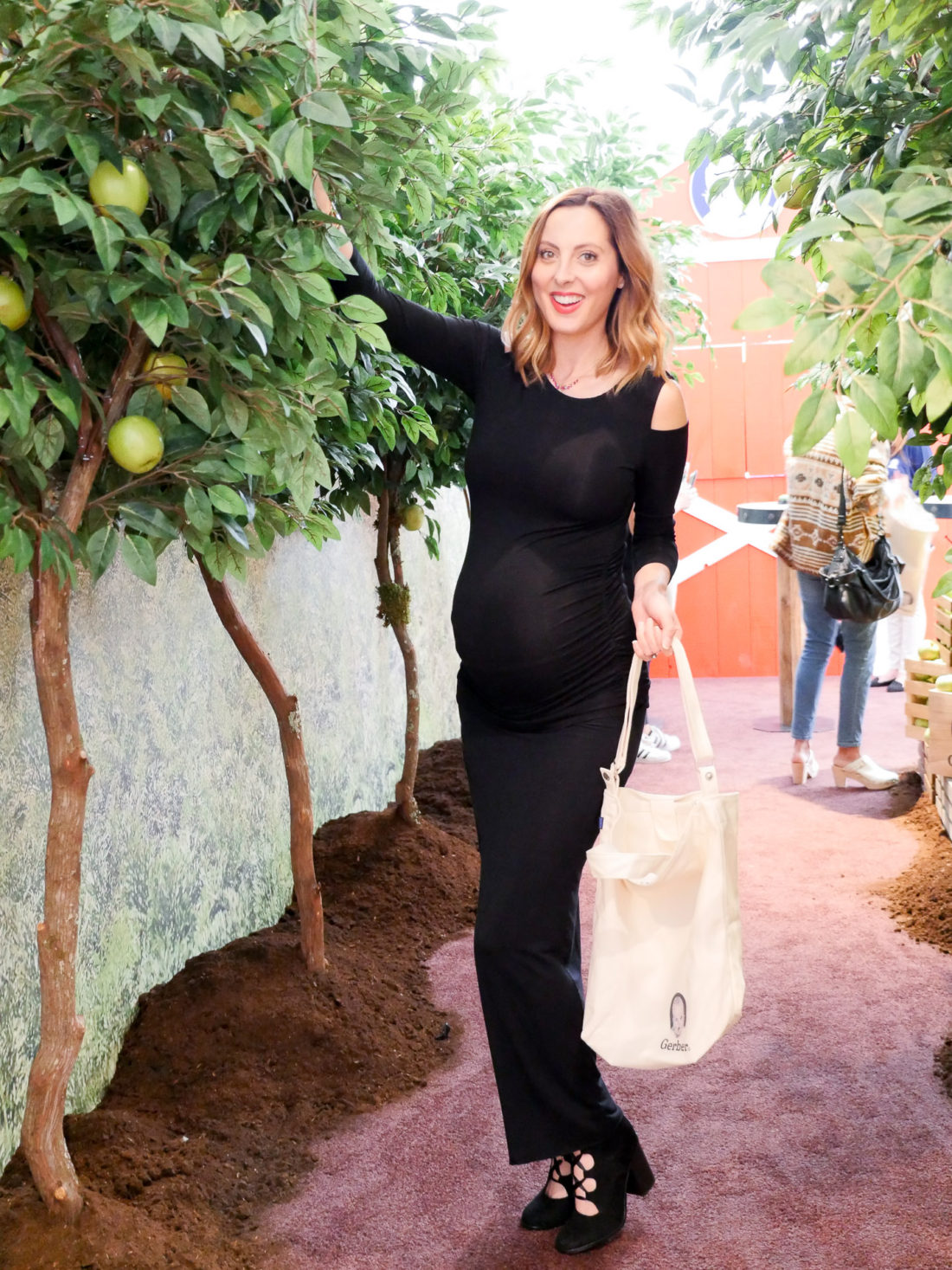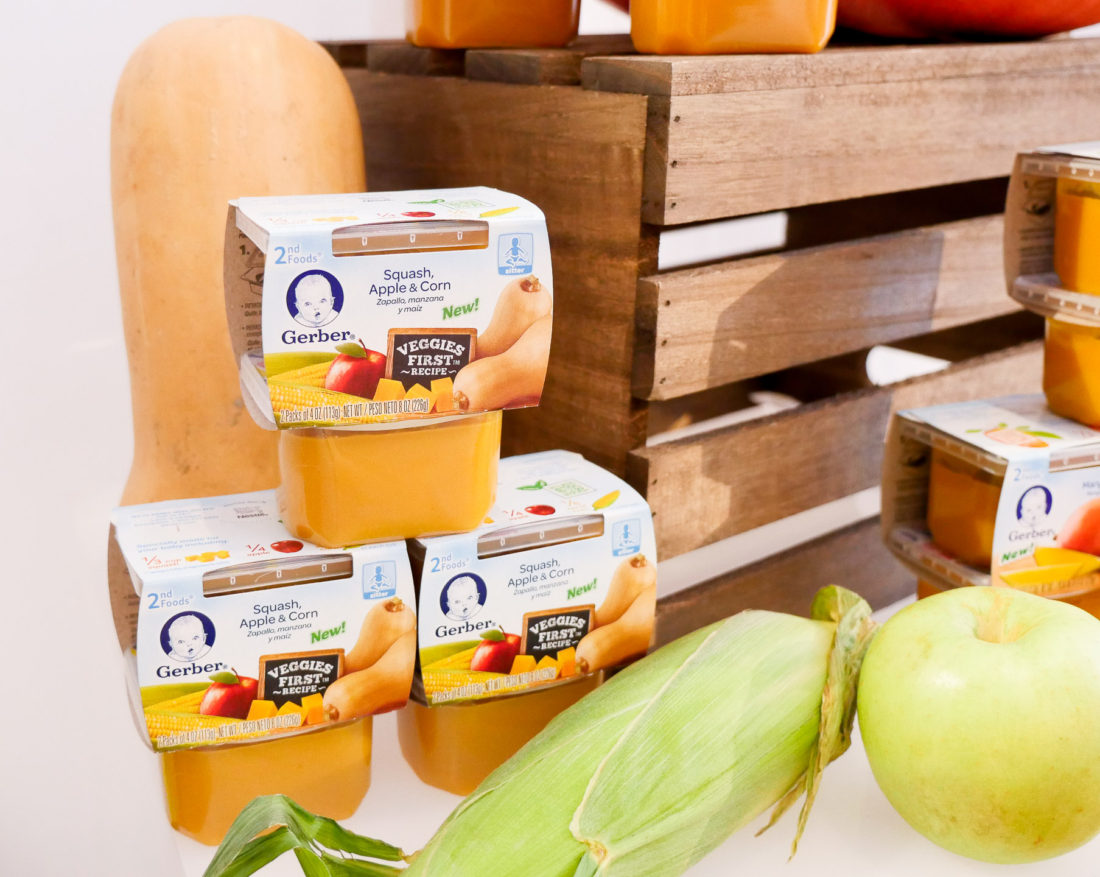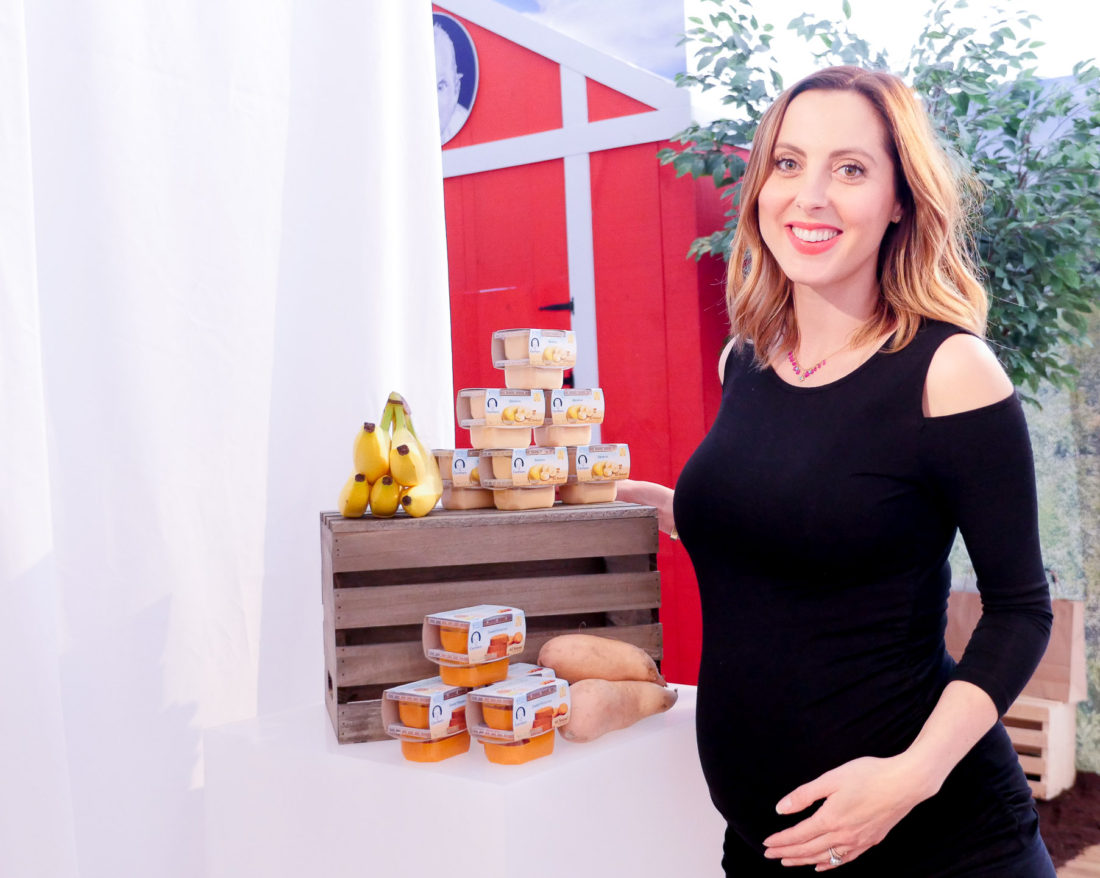 I was really flattered and excited to be invited to the Gerber Babies event in NYC the other day. It was explained as an opportunity to get to know the behind-the-scenes workings of the Gerber brand a little more deeply– and as the decades-old leader in the baby food space I was fascinated to see what they meant. Everyone on planet Earth has heard about Gerber (or eaten or used Gerber baby food), and every Mom on planet Earth thinks her own baby is THE perfect "Gerber Baby"…I mean it's become synonymous with "cute" in our Pop Culture vernacular. I was really excited to actually hear a little bit about what makes the company tick– and what exactly is important to the men and women who end up nourishing our kids.
My Gerber Adventure started with a lot of intrigue: the doors swung open…and revealed an orchard! Trees were dotted with Apples that came from a farm in Michigan that grows Gerber apples. After picking a few, I proceeded along the path until I was met by a farmer who grows for Gerber and a Gerber farm expert. They had come in from Michigan, and they are both dedicated to providing Gerber with delicious fruits and veggies to use in their baby food. It's not uncommon to have two, three, or even four generations of the same family growing the crops that become food for our babies. Hearing these farmers talk about what the company and the farmland means to them was really moving. One just about had tears in his eyes as he spoke about how important it was for him to know exactly where his children's food is coming from and the pride he has in his role in that process. Apparently many crops that are made in to Gerber baby food can be traced back to their original farm, field, and even row. I found this type of care and attention to detail to be astonishing– especially considering what a huge company Gerber has become. I also learned that Golden Delicious apples are one of the special (and baby taste-test approved) variety that is used to create Gerber Apple purées!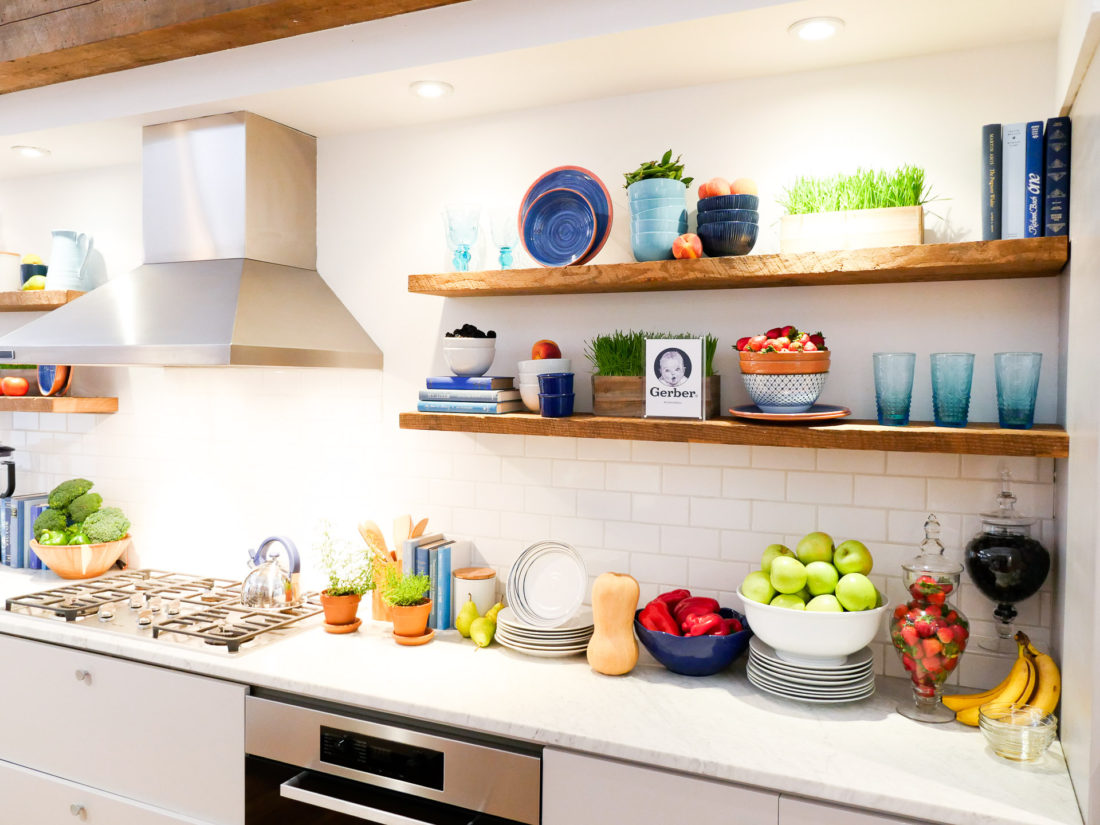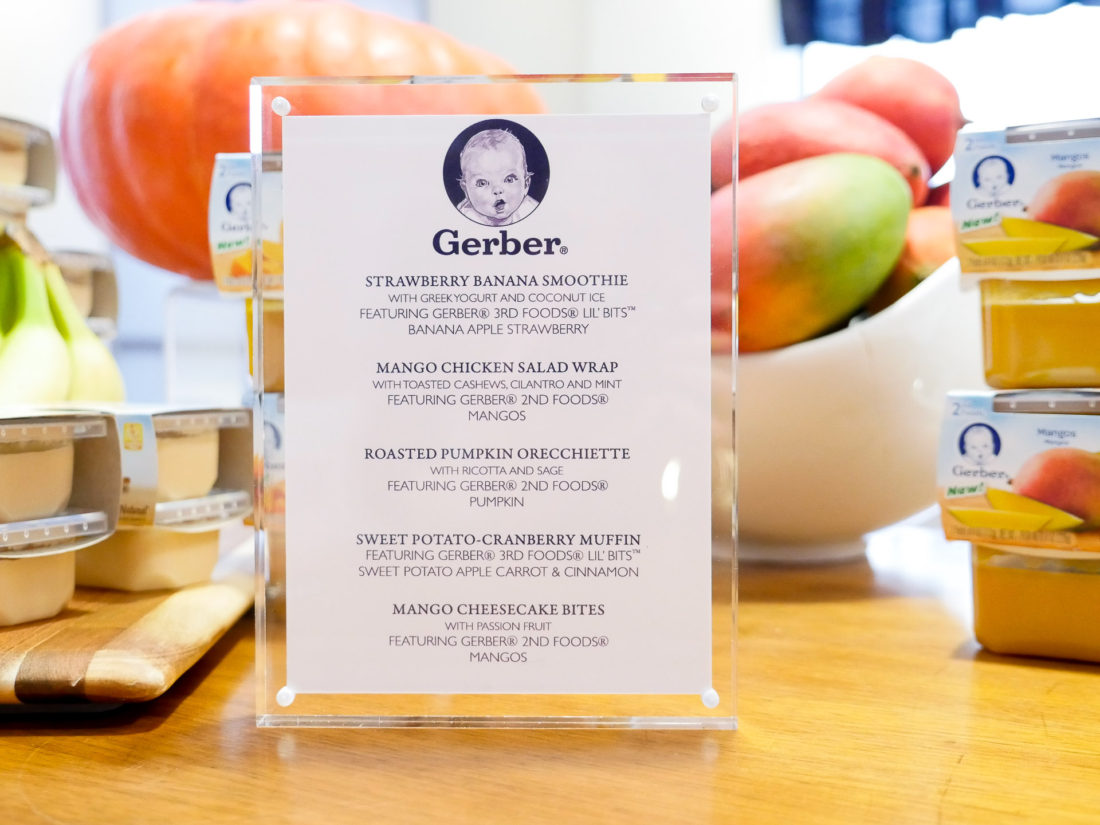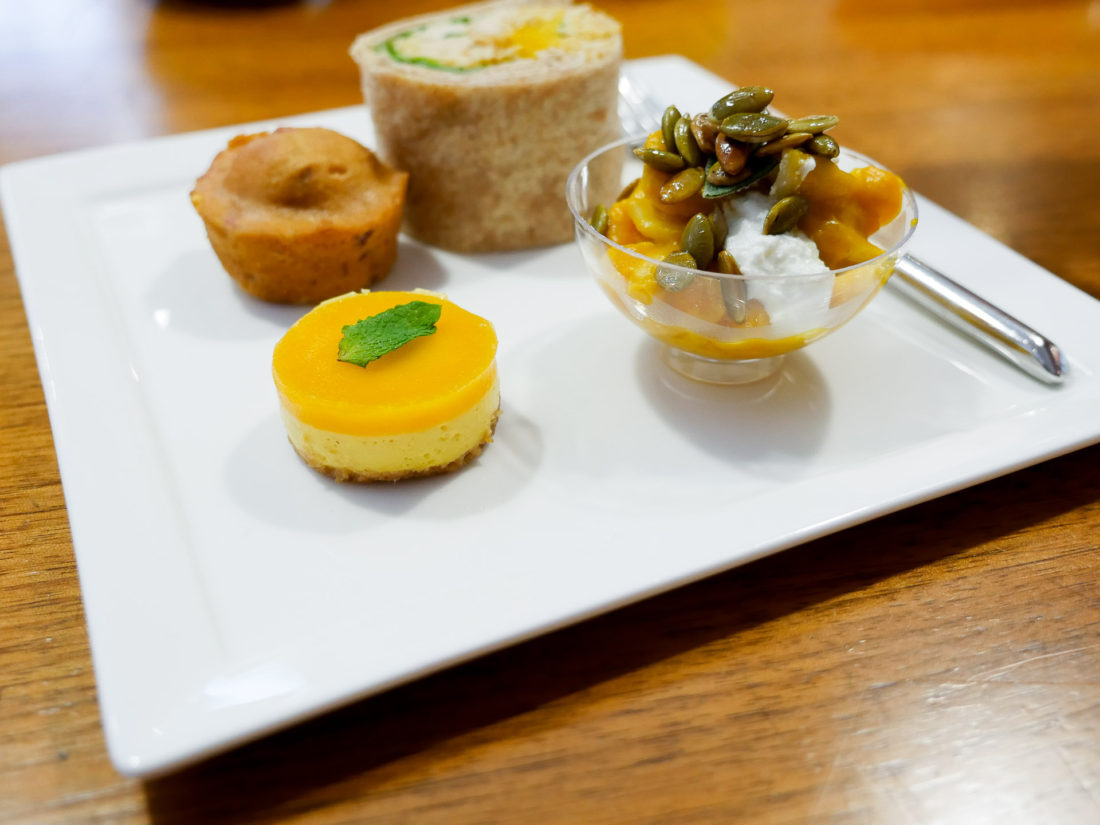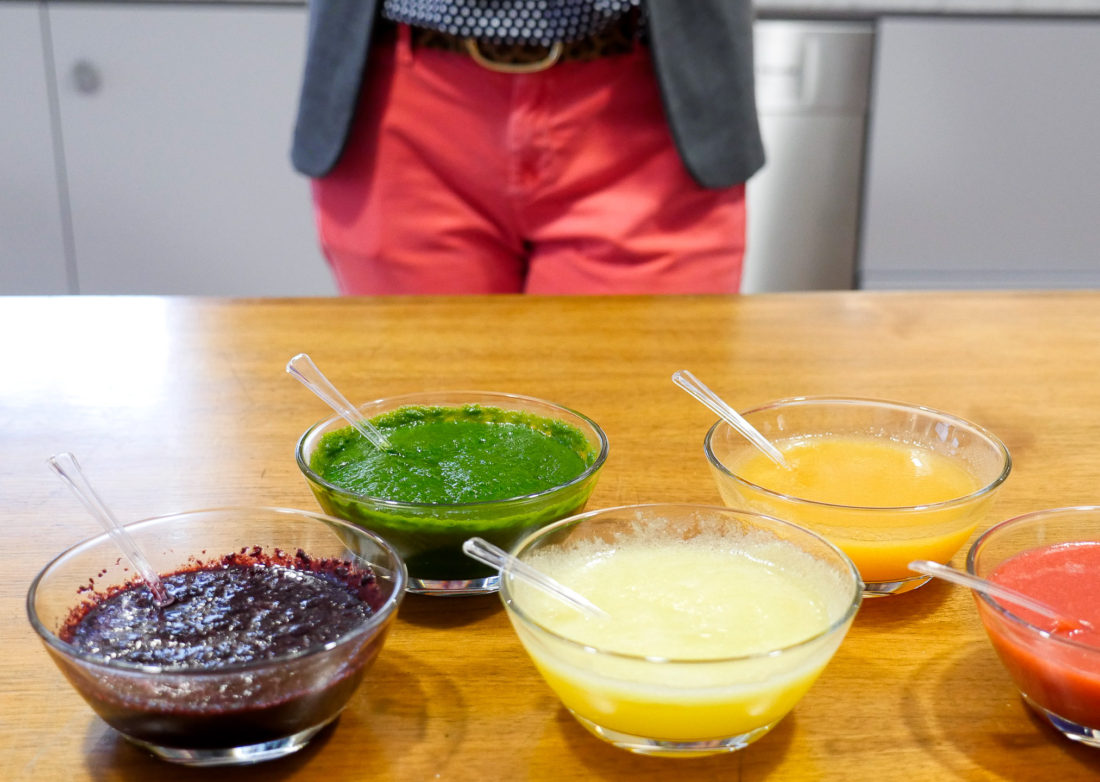 Next up was a look at the Gerber baby food cooking process. We went in to a "test kitchen", where one of the women instrumental to choosing new baby food flavors was there to walk us through the process and explain how much thought and planning goes in to making the perfect pairings. It's also of utmost importance to them that the fruits and veggies in the baby food retain their natural goodness. One of the ways they do this is by blending many of the raw fruits and veggies before cooking them– they call this "Cold Purée". Their final step is to "Flash Cook" the purées. This last move is actually unique to Gerber's – they're the only baby food company in the country to use this technique. Using indirect steam heat (much like a double boiler), they quickly cook the purées, without cooking them so much that they lose their nutritional value. Then the food gets packaged in their little containers! We got a look at some of the new flavors, and even had a little gourmet snack of grown up food that had been inspired by the Gerber purées!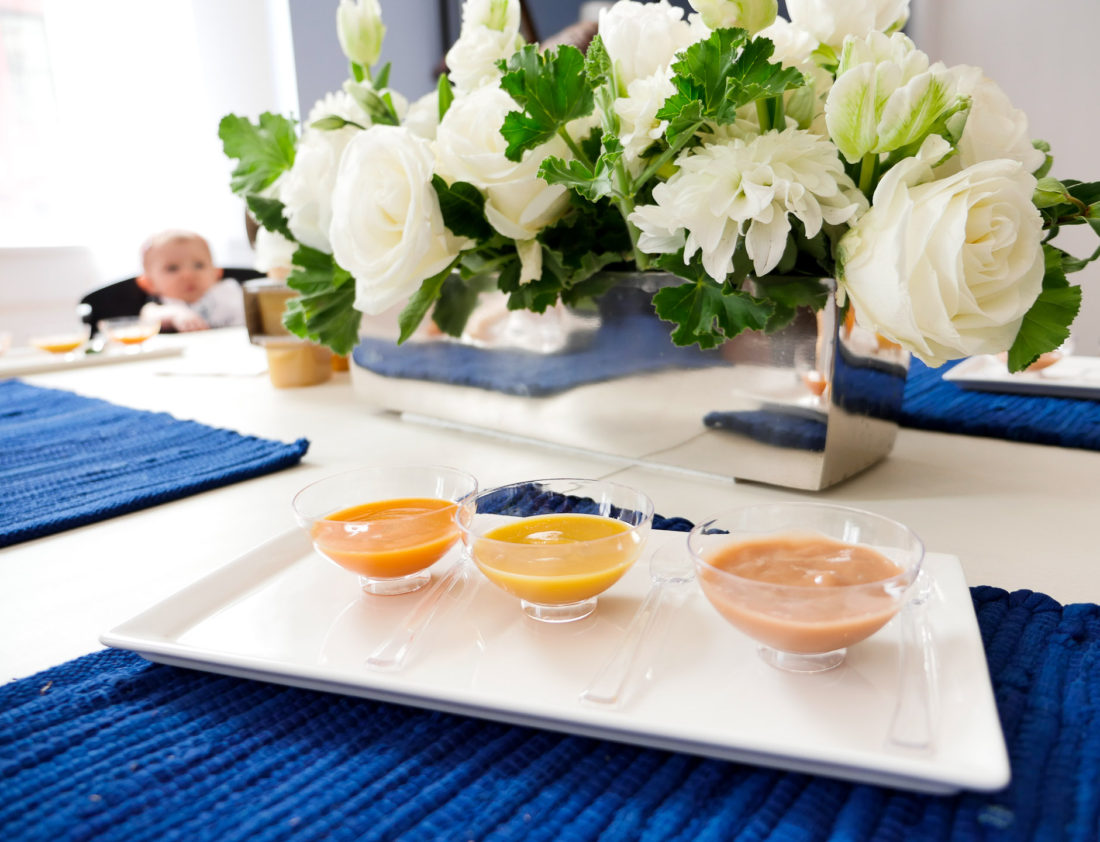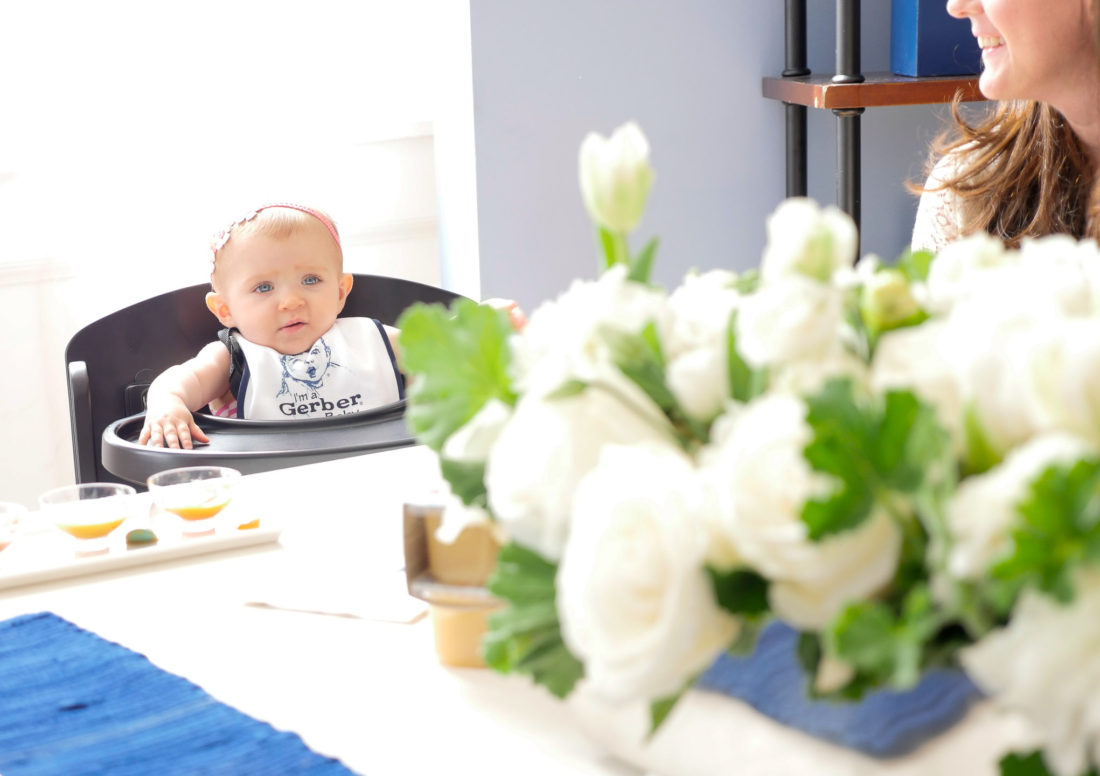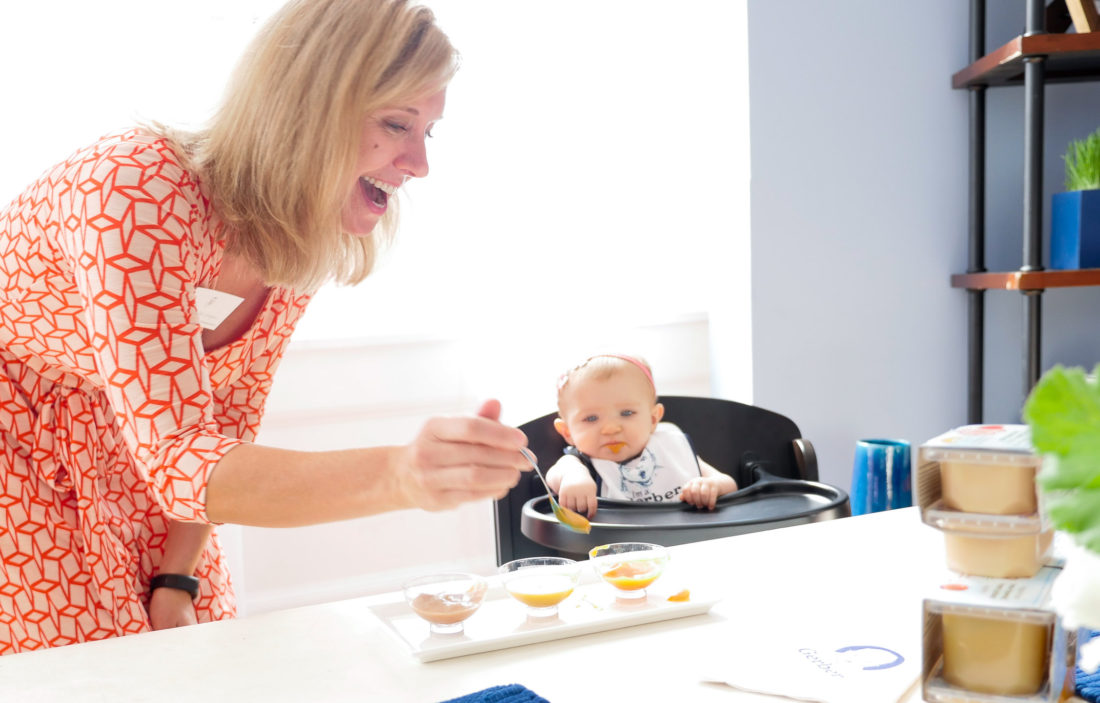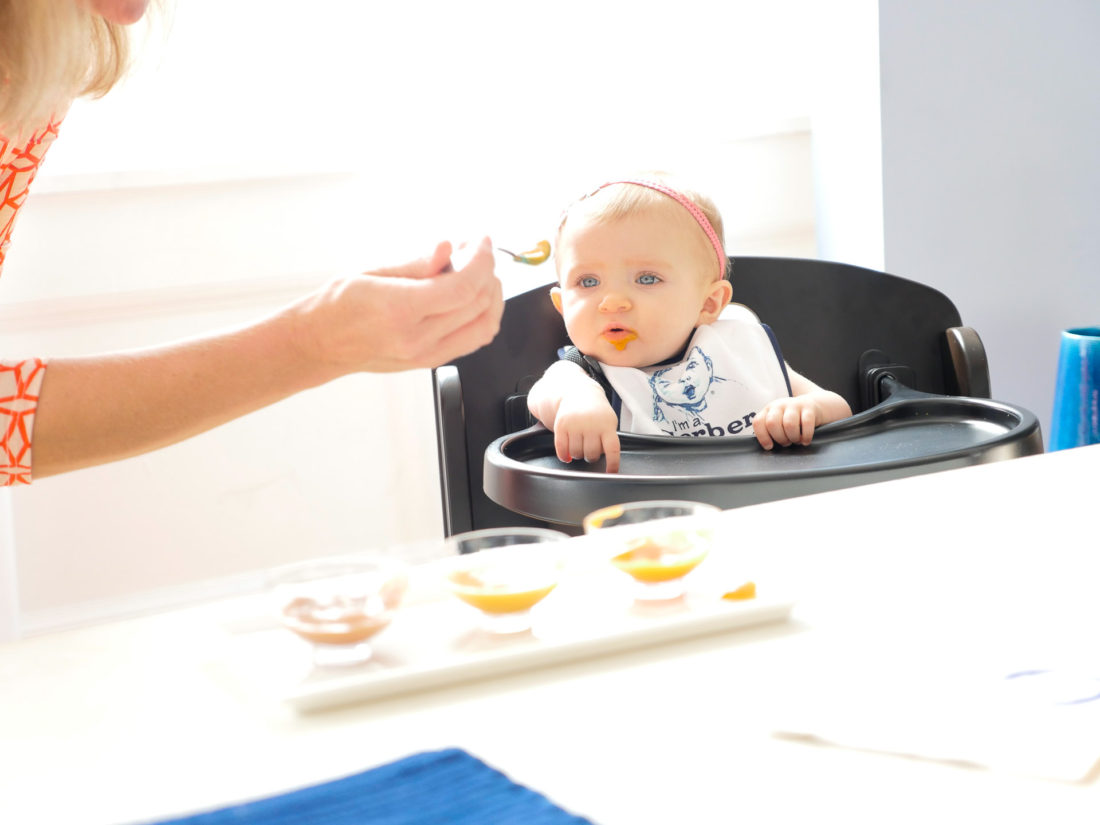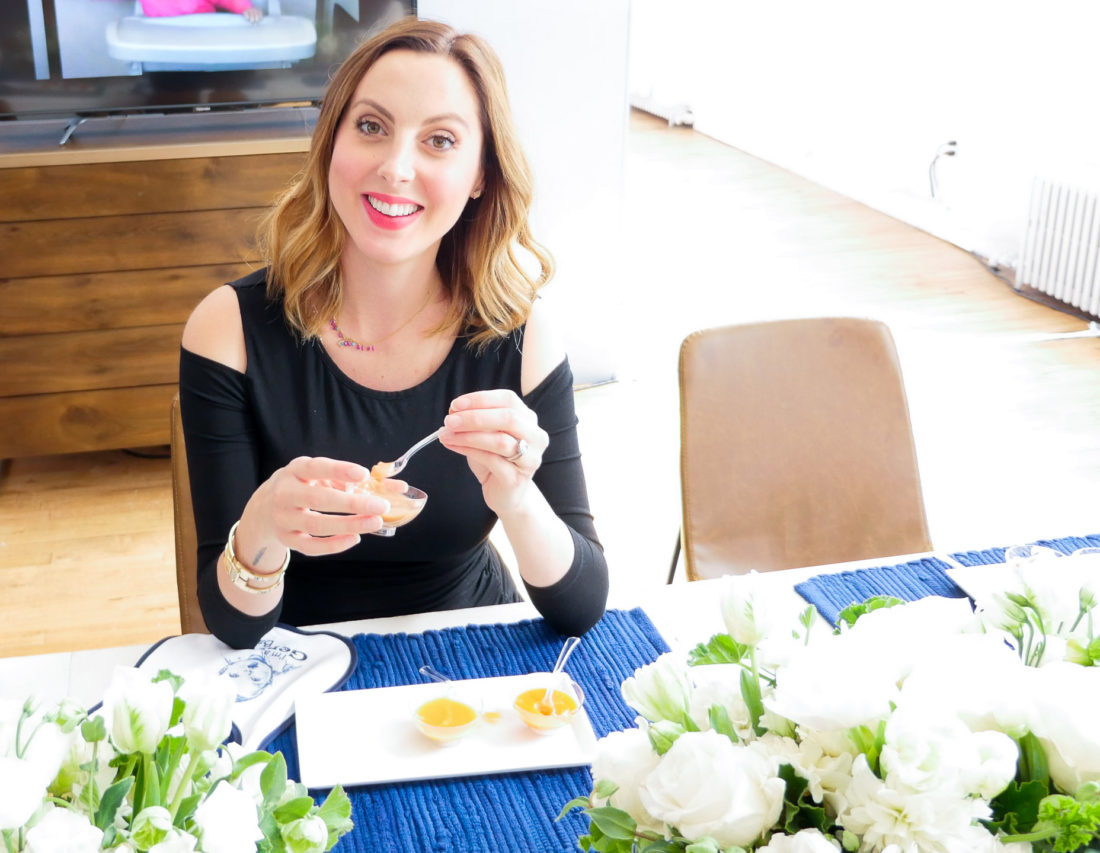 The last stop on our adventure was definitely the cutest– we got to meet one of Gerber's real baby food Taste Testers. And no surprise here– she was a baby! Sweet little Baby Emma was just hanging out in a high chair ready to give her seal of approval to some new baby food. With every new flavor Gerber comes out with, Babies from Gerber's panel of 2,000 tiny taste-testers test the Gerber foods before they can be found on shelves to make sure they're certifiably delicious. Gerber also provides different "stages" of baby food from a super smooth purée all the way to ones with chunky bits in them to ensure that they're appropriate for all stages of a baby's development. It was absolutely adorable to hear how much effort and care is put in to making sure that babies are safely and appropriately enjoying every bite of Gerber baby food. It reminded me of the Willy Wonka candy factory in a way– it was so amazing to see a group of adults care so much about what a baby thought about something! It really showed me that even though the Gerber company is big, at the end of the day we are all parents who want the best for all children everywhere.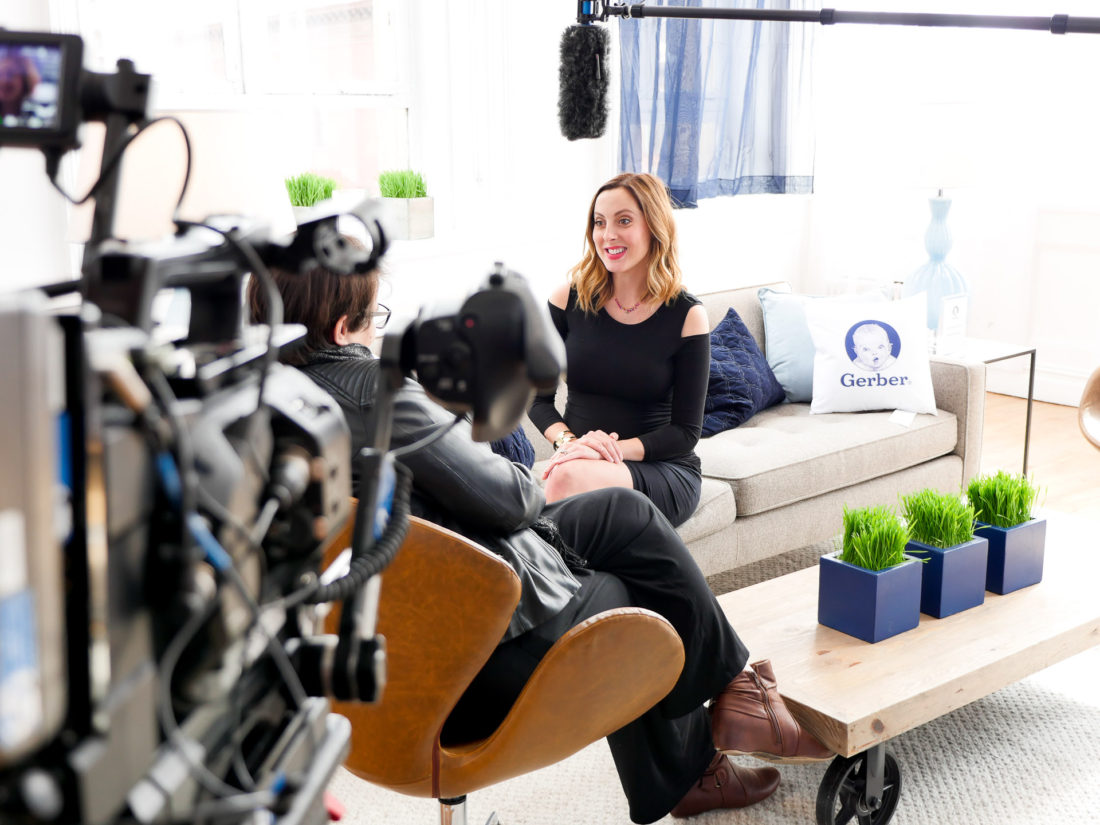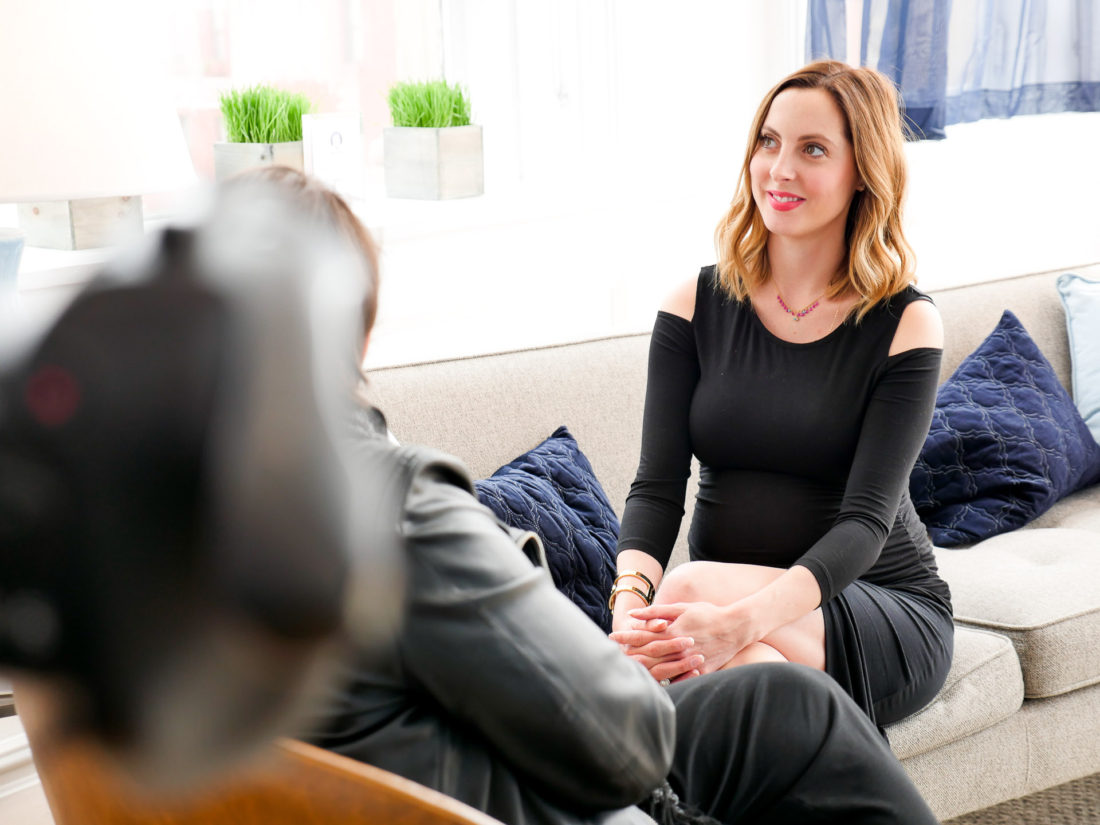 As a first time Mama, I experimented a lot with making Marlowe's baby food. I had way more time (and energy) on my hands back then. This time around with Baby Boy, I had been stressed worrying about the fact that I just won't be able to do the same for him. I'm so relieved that after attending the Gerber Babies Event I can truly say that I have a wonderful, nutritious option that I feel great about when the time comes. With so much on our plates as Moms, it's comforting to know that Gerber takes such care in nourishing our kids as if they are their own. I can't wait to see which purée Baby Boy Martino takes to first! And I know I haven't met him yet, but may I suggest an excellent future candidate for Gerber Baby? Ha!
* The Outfit featured in this post is a top by Isabella Oliver, maternity skirt by Asos, and shoes by Indigo Rd.
**Many thanks to Gerber for sponsoring this post! As always, the thoughts and opinions expressed above are entirely my own.