The following content may contain affiliate links. When you click and shop the links, we receive a commission.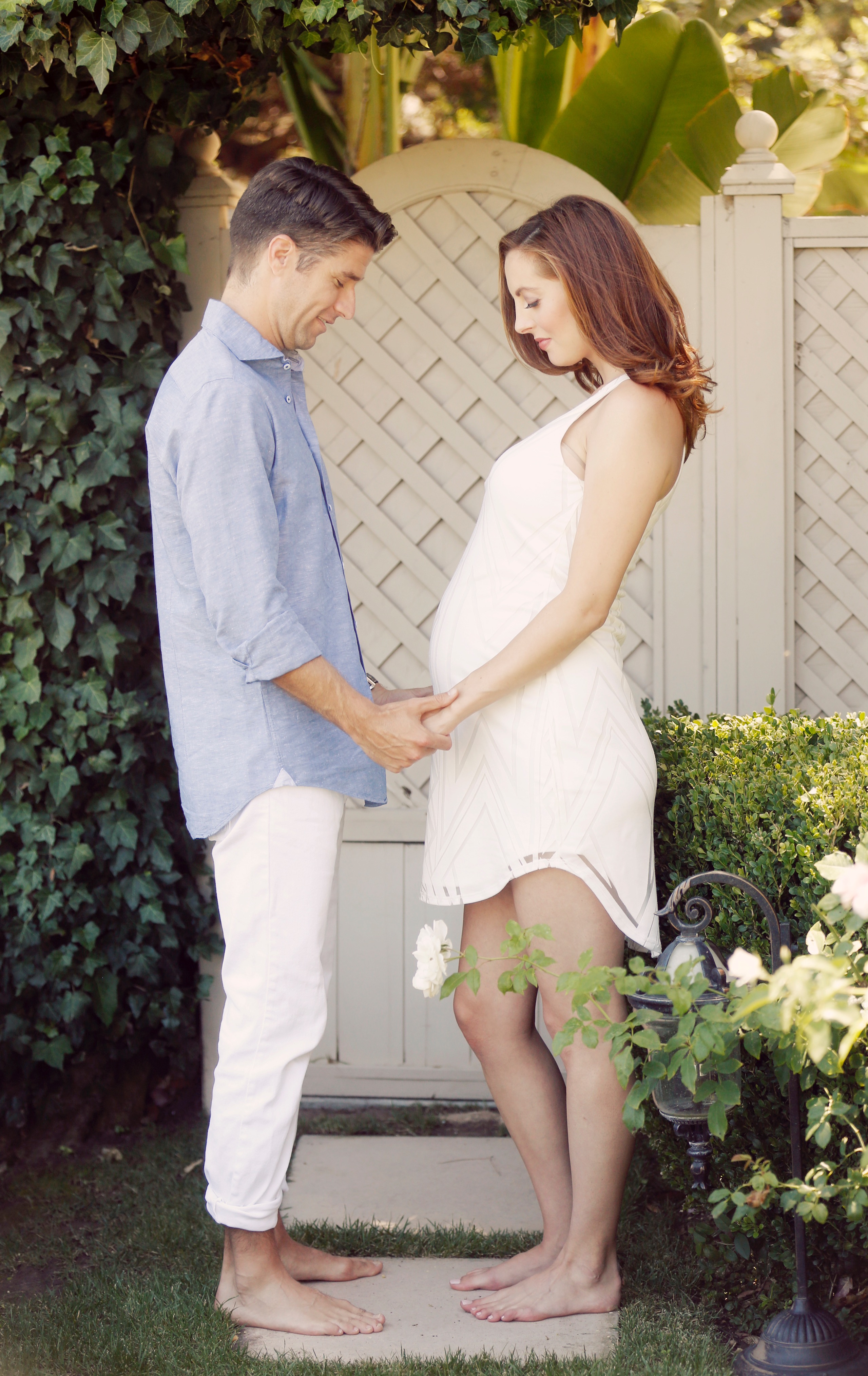 I talked about it a little bit earlier this week, but when I deliver my Baby Boy this Fall I am planning to do it at home. Yes, I'm having a Home Birth! If you've been following this blog from the beginning, you already know that I had a Home Birth with Marlowe as well, and that it was a really interesting, challenging, and very rewarding experience for our family. And by challenging I mean the hardest and most intense freaking thing I've ever done in my life, obviously. But what I haven't talked about a lot is why I chose Home Birth, what I thought about the experience, and why I'm doing it again. A lot of you have expressed interest in how I chose this less-common birthing choice and so I thought I'd share my experience and thoughts with you today! They probably aren't what you'd expect…
Just as a little FYI, what you are about to read isn't a medical opinion or a statistical stance. I'm not a Doctor or a Mathematician or a Judge. I'm not interested in making you want to birth a certain way or to think that my way is "the right one", or even a "good" one. This is just my own personal journey, so please understand that and respect it as such:
I guess I'll begin by saying that before I got pregnant with Marlowe, I never in my wildest dreams thought that I would be birthing her at my house. On my own bed, to be exact! In fact, I hadn't really given much thought as to how I would birth my babies, or more specifically how I wanted to birth my babies. I just figured that my OB/GYN would pick up where my pre-pregnancy self left off, and get my baby out however he wanted to. I really didn't know I had options! And I had definitely never heard of a Home Birth before. Then, a little while before I became pregnant, I saw Ricki Lake's documentary "The Business Of Being Born" and it really started to change the way I viewed pregnancy, birth, and prenatal care. Even more than the Home Birth aspect of that documentary, I was so interested in the perspective of a drug-free labor and the experiences of those women who had their babies on camera. It was so different than how I'd seen labor and delivery in the movies– so much more centered, grounded, feminine, and so NOT scary. I didn't make any declarations at the time about my own future, but it definitely got my wheels spinning about the fact that different people birth differently.
When I became pregnant for the first time (with Marlowe) I just started down the traditional OB/GYN path. I adored my doctor in Los Angeles (I still do, we were just emailing this weekend!) and things were progressing really normally and well. As I got more and more pregnant, I became more and more passionate about birthing naturally at the hospital. There's literature available where you can read up on the benefits of natural birth for baby and Mama (if you feel so inclined), but my bigger point is just that I felt really connected to that choice (for me) and I decided I wanted to do everything in my power to have a drug-free delivery. And so I started doing research. I ordered some books on Amazon about Natural Delivery in the hospital, and read as much literature and as many case studies as possible. I'm "a studier" by nature (also read: Nerd)– it makes me feel more comfortable to accumulate a lot of information before I do anything that I haven't done before. During this research, I found out a couple things that starting really concerning me in my quest to have my daughter drug-free in the hospital: The first is that when you release adrenaline (i.e. when you're scared or uncomfortable) it actually halts your labor. This reflex obviously dates back to a time when our kickass female ancestors were out in the wild and might need to run to safety from a predator without, for example, their baby falling out of their body during their escape plan. I also found out that the moment you check in to the hospital, they put you on a clock, and after a certain amount of time (24 hours for most places) they request to intervene in your delivery in some way in order to get the baby out. This can lead to administration of Pitocin, a Cesarean Section, or other methods of intervention that I wanted to avoid. You see my conundrum.
Here's the part where I mention how terrified I am of the Hospital. It's been a lifelong phobia of mine, and it's real. To the point where I almost always (and I'm a grown-ass woman) start to cry when I step foot in to a hospital, and I sometimes have panic attacks. I wish I could explain to you where this phobia comes from, but I truly don't know. All I know is that when they talk about "adrenaline being released" and impeding labor, they are basically putting a picture of me crying in a hospital on the page of that textbook. It's no joke. Since I had become pregnant, I had just assumed (wishful thinking) that while I was in labor and forced to go in to the hospital, that I would be so distracted by my labor that I just wouldn't care that I was in the hospital hooked up to machines. But my research was now telling me differently, and I was quickly learning that labor is as emotional as it is physical. Forcing myself to confront my fear of hospitals in my most vulnerable moment would almost definitely make my labor halt, thereby extending it and threatening my dream of having an intervention and drug-free delivery. And so I started to problem solve.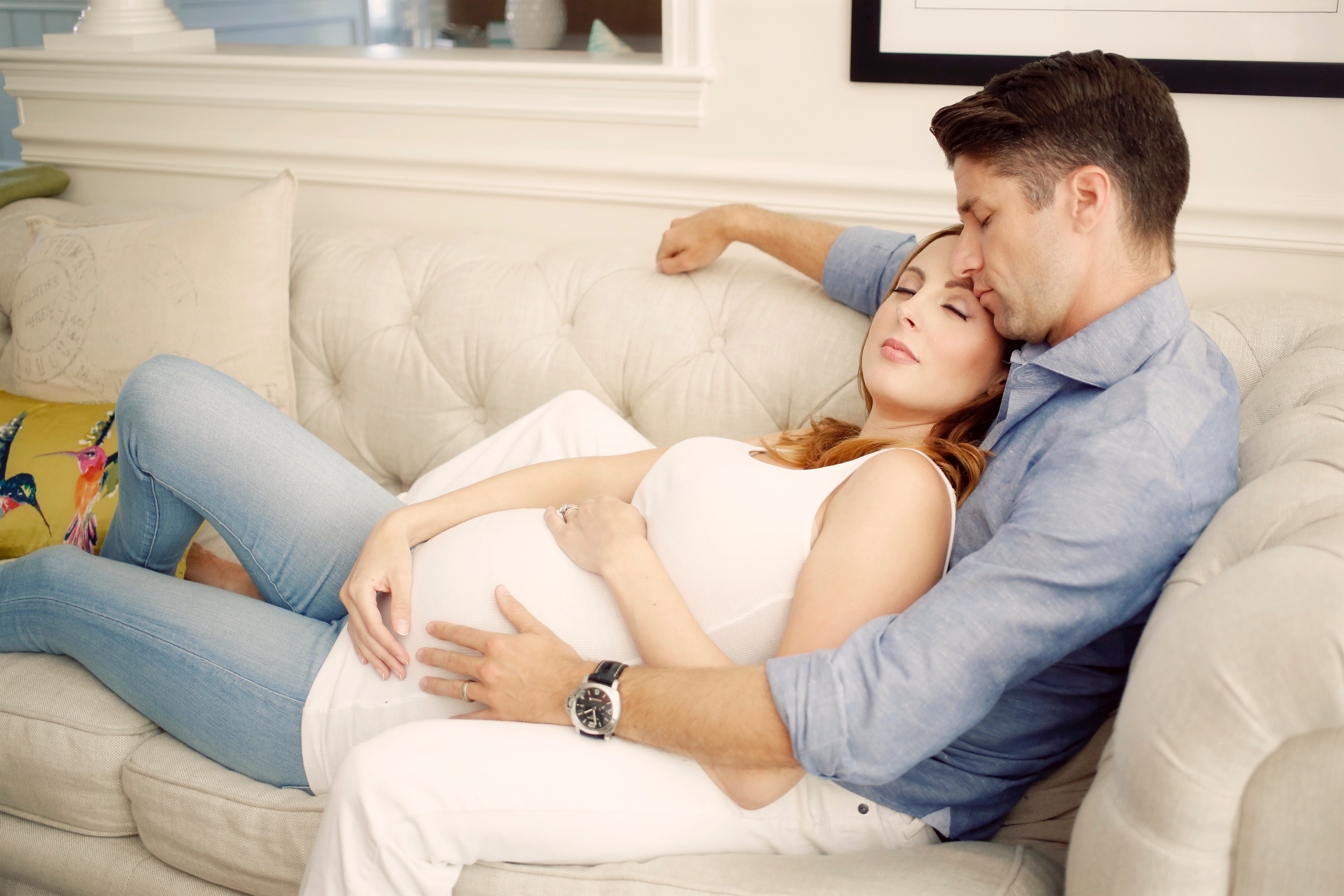 At this point I was already five and a half months pregnant. Interestingly, my good friend Bianca had just had a Home Birth with Midwives that she loved. I called her and we chatted on the phone for two hours about her entire experience. She was so open with me, and told me the good, the bad, the ugly, and the excruciating about her Home Birth. After those two hours I realized that it definitely might be an option worth looking in to for me. Besides the Hospital-lessness of the experience, I also really connected with the idea of laboring in the comfort of my own home, and being able to be private and without outside distraction. The fact that Kyle and I would instantly be in our bed with our baby daughter after delivery also really resonated with me. I loved our home in L.A. and it always made me feel really safe and protected, which is a great feeling to have while your entire life is about to change! Kyle and I immediately started interviewing Midwives. My OB/GYN was really supportive of the switch and became my "back up doctor" in case any problems happened to arise or if I ever wanted additional ultrasounds. I also will take the time here to say that I was extremely lucky to be having a totally normal, low-risk pregnancy that allowed me the ability to make these kinds of choices. Obviously there are some types of pregnancies that require a hospital for a safe delivery, and these pregnant women do not qualify for Home Birth. It's important to assess your own pregnancy before deciding what's best for you and your baby.
So, what's a Midwife? A Certified Nurse Midwife, or CNM, is a registered nurses who has graduated from a nurse-midwifery education program accredited by the Accreditation Commission for Midwifery Education (ACME) (formerly the American College of Nurse-Midwives (ACNM) Division of Accreditation (DOA)) and have passed a national certification examination to receive the professional designation of certified nurse-midwife. Midwives can practice in a hospital setting or in your home. During a Home Birth, they are the people who deliver your baby at home the way that a doctor would deliver your baby in the hospital. They come with supplies that include fetal monitors and IV's with fluids etc, but do NOT administer epidurals or other drugs. They do not perform Cesarean sections, but they do have the necessary equipment to stitch you up if you tear during delivery. They also are certified to perform all of the newborn tests on your baby after delivery, as well as administer the Hepatitis injection or Vitamin K just as your newborn might receive at the hospital.
When you have a Home Birth it is also advisable to have a Doula on hand. A Doula is basically a labor coach. He or she is there with you through the experience to guide you through delivery, monitor you, make sure you are as comfortable as possible (they can use massage and body work techniques for this), and to facilitate the birthing relationship between the birthing Mama and her partner. When you Home Birth, your Doula is the one who is there with you and your partner the majority of the time, and then the Midwife shows up to check on you from time to time and at the end to deliver the baby just as a Doctor does in a hospital birth. In fact, more and more women are choosing to have Doulas even for their hospital births because of how helpful it is to have somebody by your side during your birthing journey, advocating for your birth plan and showing you the ropes. I adored my Doula, and had already started my relationship with her thinking I would be birthing in the hospital!
So anyway, when Kyle and I met with these Midwives, we asked a ton of questions. Kyle was especially nervous at first since nobody in his family had ever had a Home Birth, and didn't have any friends who had done it either. I think he imagined I would be in like a metal tub in the woods, pulling my baby out of myself and crossing my fingers– Ha! Once we started asking all of our questions– and some of them were dumb questions– we started realizing how much more comfortable we both felt with the Midwifery process. Any fears or concerns we had were quickly assuaged– but more than that, the experience we had with our prenatal care was really different! Our appointments always lasted over an hour and were super comfortable and really personal. We sipped tea and laughed or cried (me)– we talked about the baby, how we were feeling physically and emotionally, and what our concerns were that week about the pregnancy, or Motherhood, or life after baby. Our team of Midwives really got to know me as a Woman and got to know us as a couple, and we never felt rushed through the process. As I geared up to have the most intense experience of my life (LABOR, hello) I began to feel so empowered and strong, and just ready. Before I got pregnant, I had always anticipated being afraid of the unknown of labor, but now I was feeling just the opposite. I couldn't wait to birth my baby– not only because I got to meet my daughter at the end of it, but also because my curiosity and respect for the process was so piqued.
I won't go in to Marlowe's whole Birth Story here, it's a long one (36 hours of intensity to be exact!) but I always tell people the same thing when they ask about my Home Birth: it was a revolutionary experience. It changed my entire life. And NOT in some kind of sappy, emotional way at all. It changed my life because it was molecule-splicing, sea-parting, tornado-blowing, hands-down the absolute hardest, most intense, most surreal, and most challenging thing I have ever done in my life. And it taught me so much about myself, about my relationship with my partner, and most of all about my baby. It transformed me, and at that time in my life I was needing that kind of transformation. I will always be grateful to my daughter for hanging in there with me, partnering with me through her birth, and allowing me to guide her in to the world in that way.
And I think that all births change you like that. I think that welcoming your child (especially the first one) is an absolutely life-changing experience no matter where or how you do it. Watching a perfect little person come out of your body is nothing short of a miracle. If you're expecting me to get on a high horse and preach the gospel of Home Birth, I'm afraid you'll be disappointed. Did I love my experience? Yes. Am I happy I chose Home Birth for my family? Yes. Am I planning to do it again? Totally. But do I think it's the best way to have a baby?
No.
I think the best way to have a baby is the way that you, as a woman, feel the most empowered, the most supported, and the most respected. And different women feel that way in different settings. There are many different ways to safely have a baby– what is safe and normal for one family may not be the same for another. That's what's amazing about Birth, Motherhood, and Life in general: we are all different, and we all bring a different perspective and a different set of experiences to the table. Don't let anybody diminish your journey because they took a different road.
What I am passionate about is making sure that women are heard, respected, and valued in their birthing process. I think every Mother deserves to feel great about the birth of her child, and to know that within any framework of labor and delivery there are always choices. Bringing your child in to the world should feel like the gift that it truly is. No birth, including mine, is exactly how you envisioned it (I think this prepares us for Parenthood, which calls for a similar level of release and acceptance) but I feel strongly that we should all be able to look back and be able to say with certainty that we did our best to make it how we had always dreamed. Those are truly the moments in life that we never forget.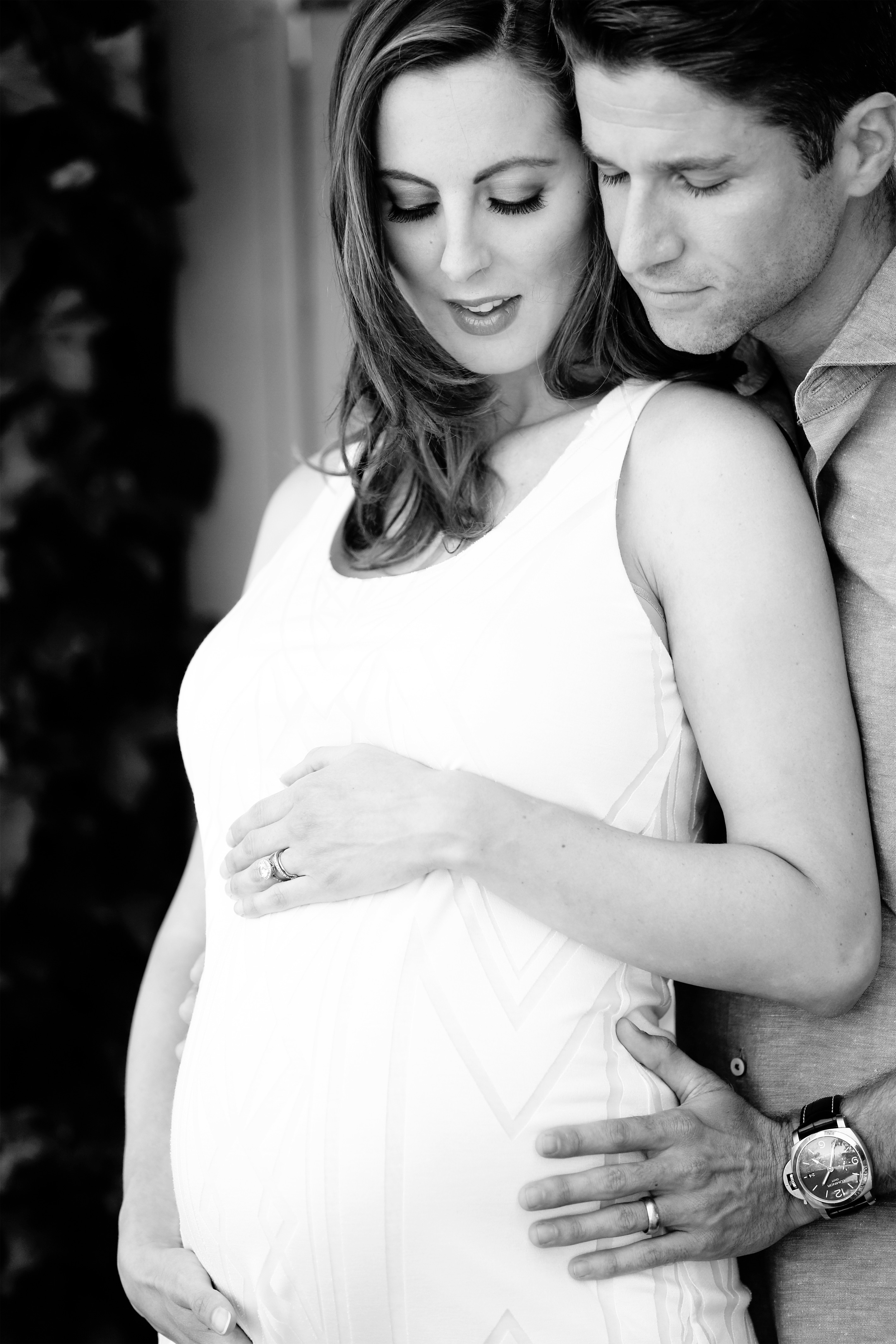 Photographs (with Marlowe bump!) by Nina Suh for Love and Lemonade Photography
Save
Save
Save