The following content may contain affiliate links. When you click and shop the links, we receive a commission.

Sometimes you meet another Mama out someplace, without children in tow, and yet within ten minutes somehow get to the essence of who they are as a parent and as a person because it just radiates out of them like a unicorn horn.  To me, this is the mark of true authenticity in a person,  and I am always drawn to people who wear their "vibe" on their sleeve, so to speak.  When I met this month's subject of Eight By Eva at a mutual friend's wedding, we immediately got down to brass tacks and realized that we are kindred Parenting Spirits– I am SO excited to feature her today and give you some insight in to this Powerhouse Mama!
Leslie Bruce is a #1 New York Times bestselling author and an award-winning entertainment journalist. Most recently, she collaborated with Lauren Conrad on the bestselling entertainment book, Celebrate. She lives in Los Angeles with her husband, Yashaar, and their adorable daughter, Tallulah, and is extra busy with her awesome new parenting platform Unpacified.  Today, Leslie answers my eight favorite questions:
1. What is the best parenting advice you have received?
The best parenting advice I've ever received is this: Stop comparing…
yourself, your partner, and your baby. As much as I hate to admit it, I have a
tendency to peek over my neighbor's fence and to see if their grass is
greener. We are given this awesome high risk / high reward responsibility to
raise and shape an actual human, so it's only natural to wonder what
someone else's parenting journey looks like. Luckily, my husband is much
more levelheaded than I am, and reminds me that many roads lead to Rome.
Just because my daughter was later to the whole walking thing, doesn't mean
she's going to be left behind. And just because someone else's partner is
home every night for bath time, doesn't mean my husband isn't doing just as
much to spend quality time with us. In those moments, I need to remember
to keep watering my own grass…and move on.
2. What is your greatest challenge as a parent?
I struggle with the same thing I think every other parent struggles with: not
having enough hours in the day. No matter how good I get at juggling, I
always ending dropping a ball, and that usually ends up being something I
had planned to do for myself. Unfortunately, there's no good solution to this
problem…just comfort in the fact that other parents are dealing with this as
well. But if you're looking for something specific, my greatest challenge is
showering. Right now, I average every other day. As for shampooing my hair?
Psssh. Fuhgeddaboudit.
3. What's the latest with your kid(s)? Any new dynamics? Funny quirks? Challenges?
We're going through a big "No!" phase in our home, which my mom likes to
call "karma" for my being a difficult teenager. Everyone tells me that this is
just my toddler expressing herself in an attempt to have some control over
her little world, so I make an effort to offer her choices to give her some
sense of ownership. (We're going to make lunch now, so would you like
strawberries or watermelon? Mama has to change your diaper, but you can
decide if we do it on the ground or the dog bed). It's by no means full proof,
but it does seem to help. Also, yes…I occasionally change my daughter's
diaper on the dog bed.
She's also big into singing. Every morning, I wake up to her singing in her
crib, which really is a lovely way to start the day. She tends to stick to the
classics: The ABC's and Old MacDonald. However, she does have a soft spot for
Justin Bieber, but honestly, who doesn't?
4. What is your dream day as a family?
Thanksgiving in Mexico! I know that sounds crazy, but hear me out. Our first
Thanksgiving as family was a rough one. Tallulah was only five weeks old and
having a really hard time digesting milk. The following year, my husband
surprised us with a trip to Cabo. On Thanksgiving morning, we woke up and
ate pancakes on the beach, and then spent the entire day playing in the pool
and taking naps. There wasn't any laundry to do, no dishes to clean, no work
emails to send…it was just us! I didn't even mind when a low grade hurricane
came barreling through that night and forced us to cancel our dinner plans.
We ended up eating enchiladas at the hotel, and watched Silver Linings
Playbook after Lulu went to bed. It was perfect.
5. Kid item you can't live without?
The Happy Mat by ezpz. It's a combination placemat / plate that suctions to
the highchair tray or tabletop making it nearly impossible for my daughter to
pick up and toss. I can't even begin to imagine how many hours of cleanup it's
saved me.
6. Favorite local kids activity?
Whenever we have a free weekend in Los Angeles (which is rare), we head to
Franklin Canyon Reservoir. It's this little, untouched piece of nature dropped
in the center of Beverly Hills. There are adorable ponds crawling with fish,
ducks, and turtles; a huge lake; wide open fields for running or picnics; hiking
trails, and biking trails. We're working on our tricycle skills these, so it's a
great place to spend the afternoon.
7. How do you unwind?
My husband and I recently rediscovered puzzles, so on the nights we have
free, we grab a bottle of wine and get to work. The only downside is that once
you find a rhythm, it's hard to disconnect and go to bed!
8. What are your favorite beauty products?
I can't live without Drybar's Detox Dry Shampoo (please refer back to
number 2). I'm also a huge fan of Kate Somerville's Goat Milk De-Puffing Eye
balm; it's like a chap stick for the under eyes, and is so simple to use. Finally,
I'm a firm believer that Trader Joe's Spa Natural Face Cleaning pads are the
beauty business' best kept secret. This little jar of miracles has changed my
skin, especially post-baby when it was really icky. It's honestly the best $3.99
I've ever spent.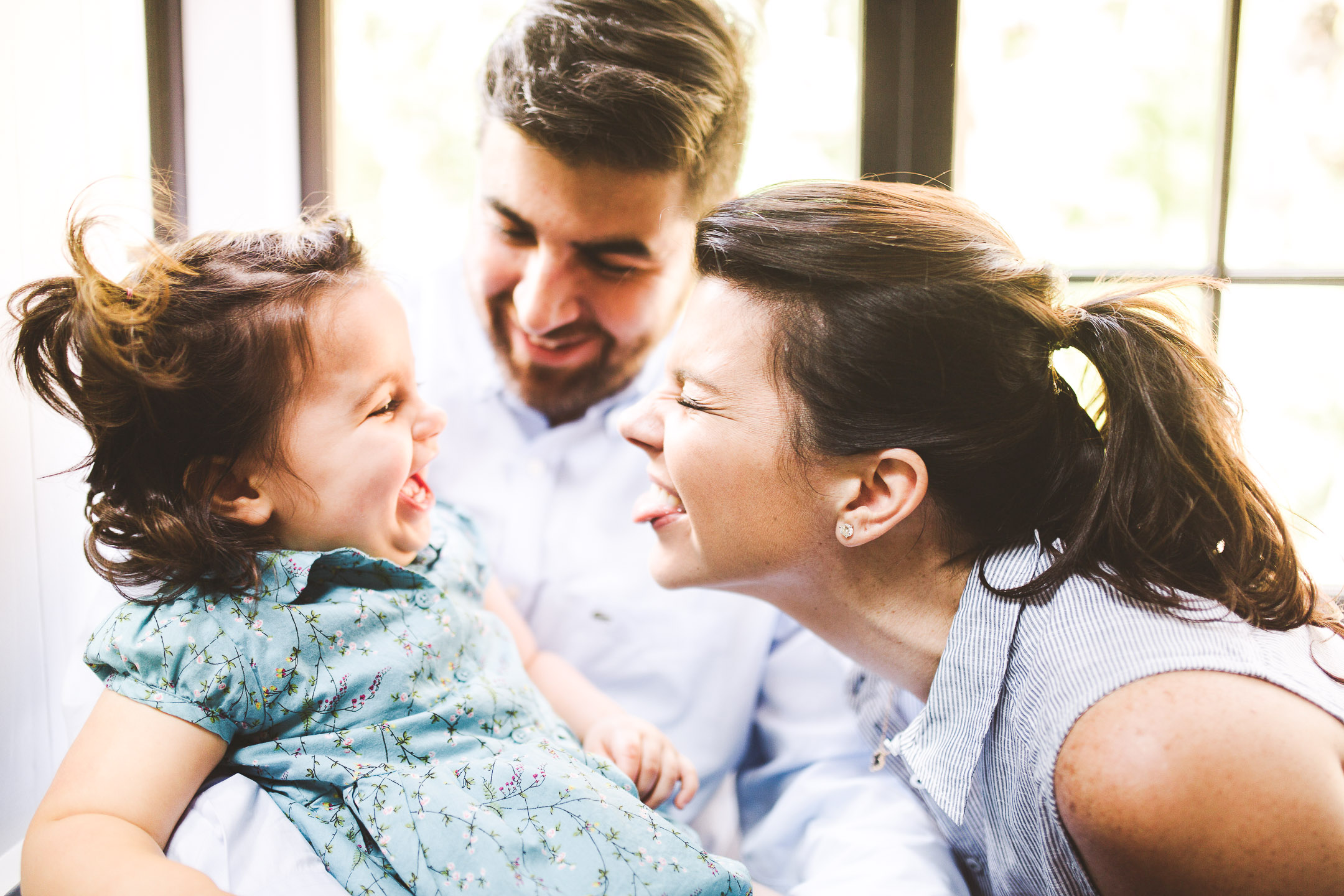 Save
Save
Save