The following content may contain affiliate links. When you click and shop the links, we receive a commission.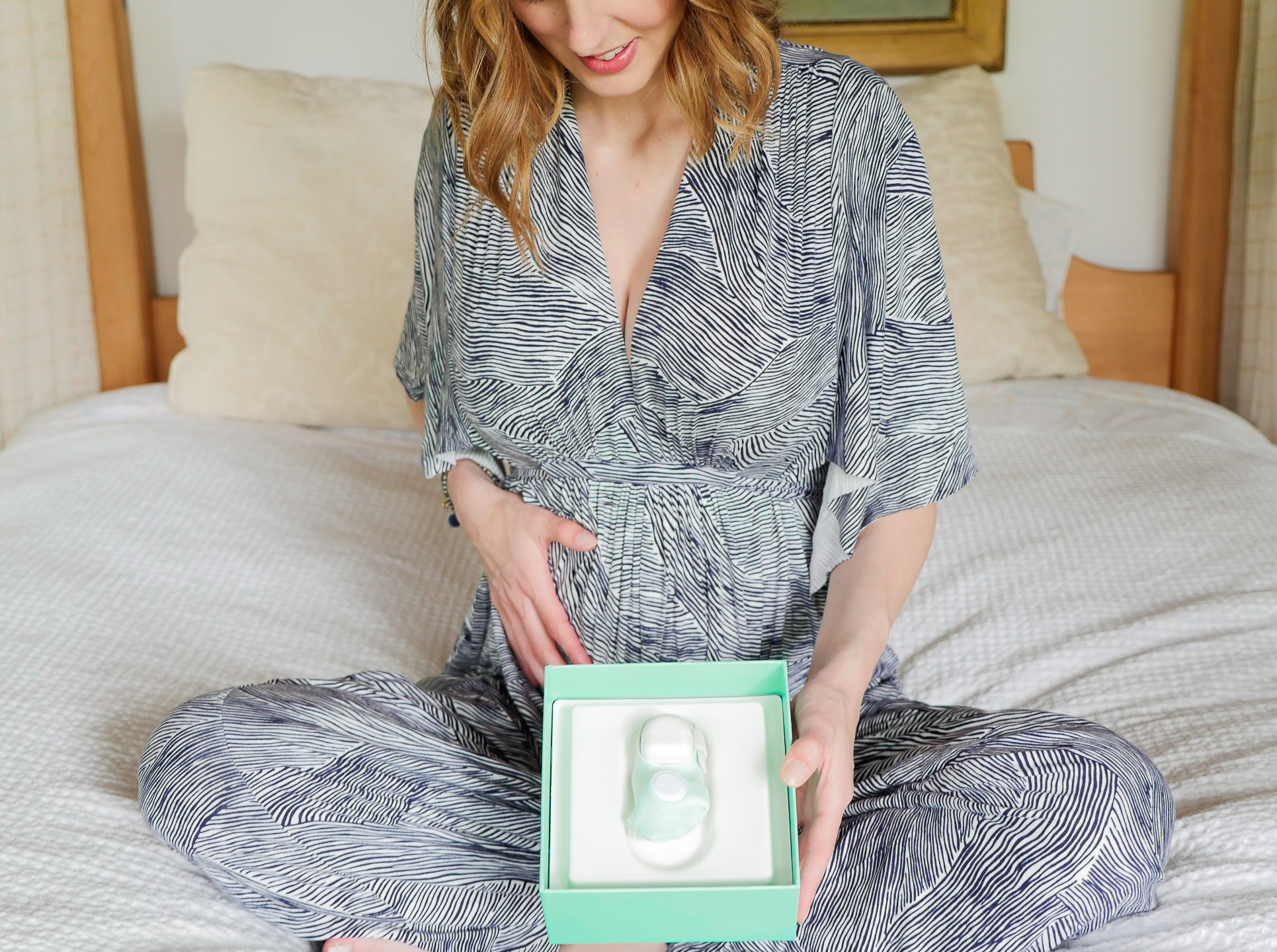 In the days following Marlowe's birth, I was a hot mess. My hormones were dipping, I was exhausted, and I had zero idea what I was doing– which for a Type-A personality is a major disaster. Every little decision and newborn detail stressed me out and made me nervous. As a first time Mama, I felt like I had a million questions and no straight answers. How could I know if I was doing something correctly? The worst of these, of course, was putting her to sleep. I can't even tell you how many sleepless nights (and nap times!) I had, jolting awake and creeping over to her bassinet to make sure she was still breathing. I would even lay my hand on her chest and tummy to make sure– which would often wake her up and start a total circus. I wasn't sleeping nearly enough because of my fears, and I know now looking back that it really contributed to my postpartum experience being so stressful. With my Baby Boy due in just a few months, I'm so relieved to say that I've finally found Owlet Baby Monitor to give me peace of mind (and a much more restful sleep!)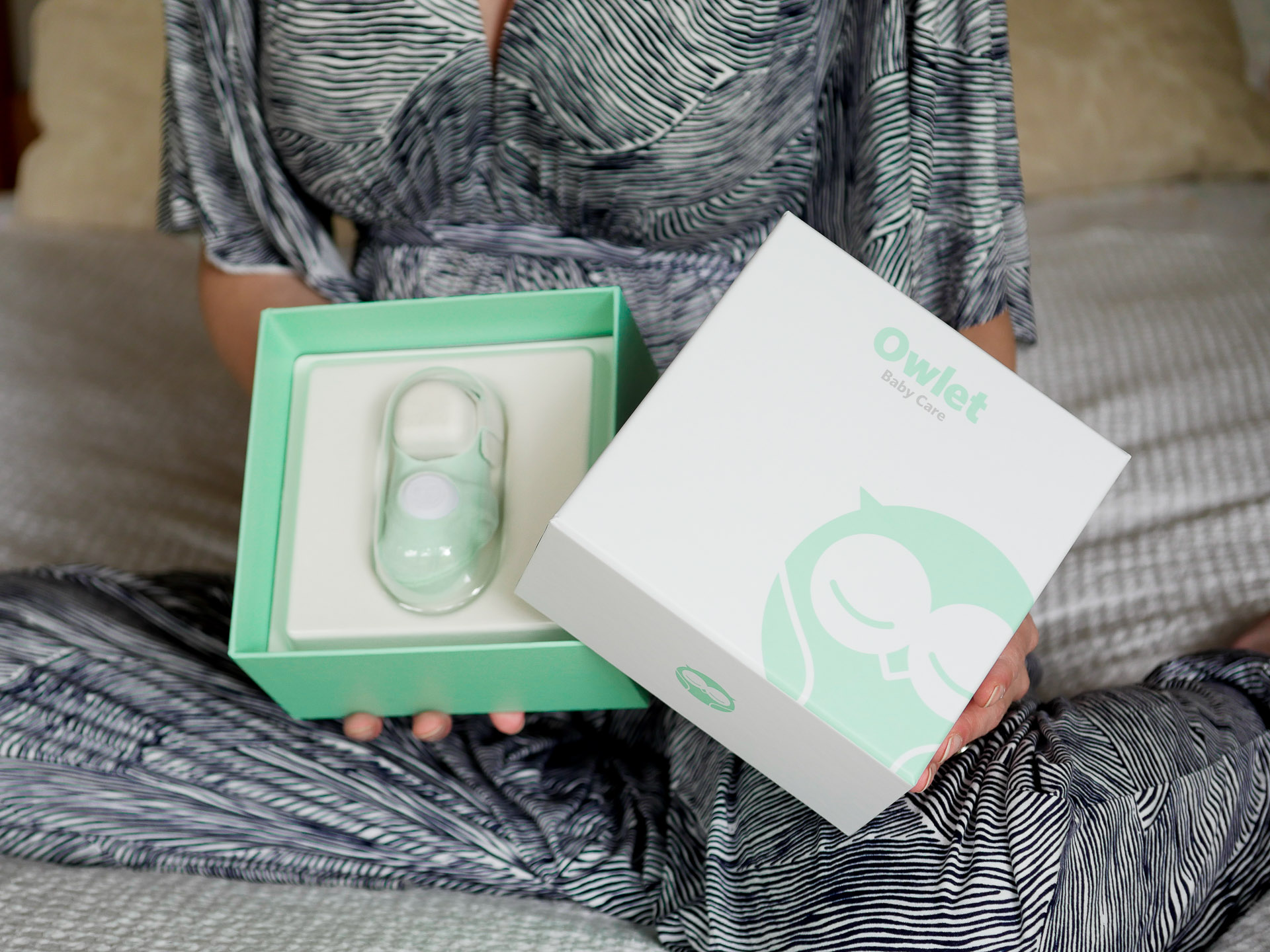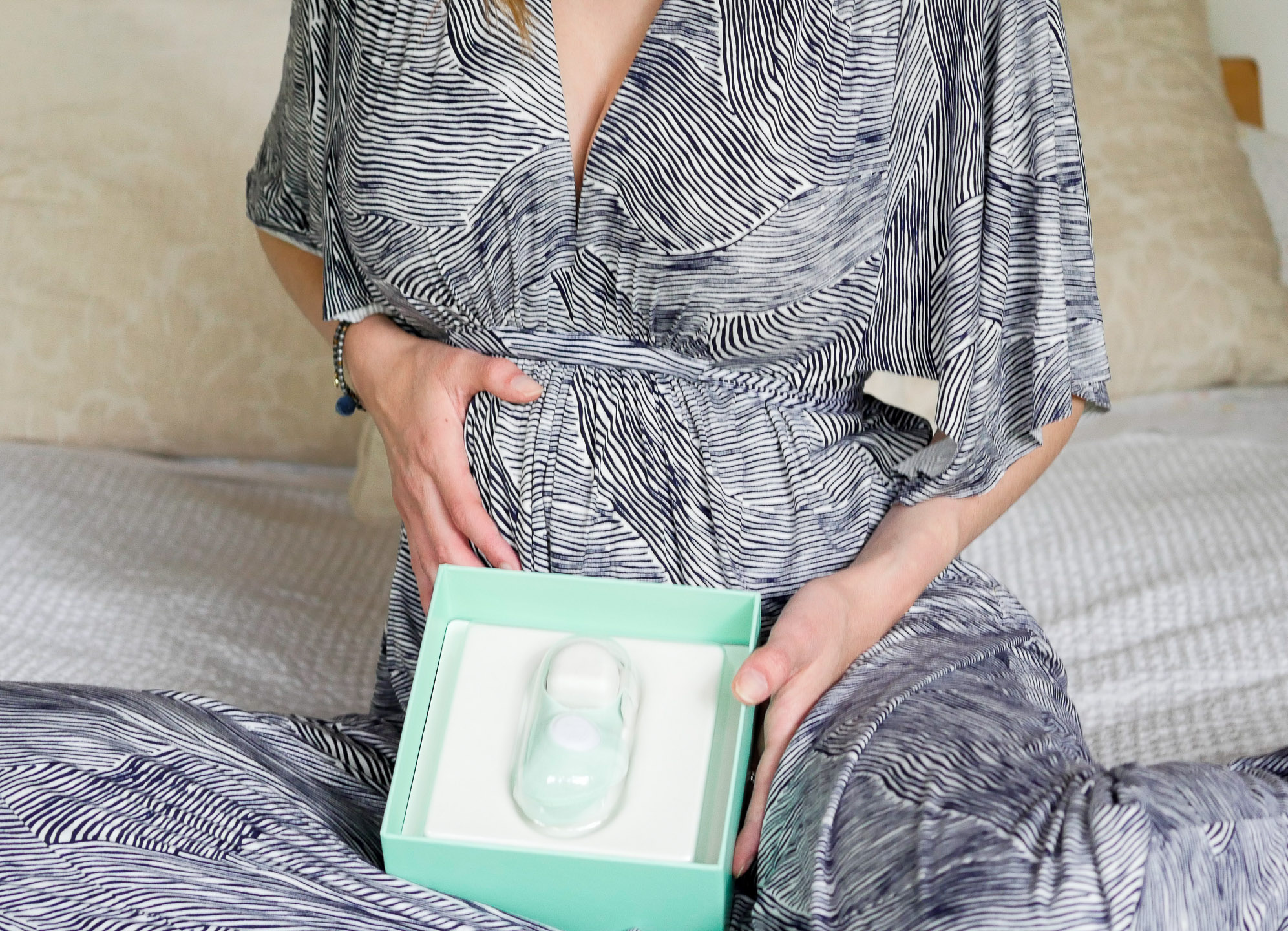 The Owlet Baby Monitor is the only baby monitor out there that truly gives parents one less thing to worry about. I just love when Technology and Parenthood mix to bring you something special and fabulously useful! Way to go technology!
Owlet uses a super familiar Hospital technology called pulse oximetry to monitor your child's heartbeat and oxygen levels. You've seen this contraption before at the Hospital when they clip that monitor to your finger with the little red light on it. Owlet has miniaturized this technology and placed it in the cutest little snuggly mint-green bootie that goes on your baby's left foot (under pajamas or alone) and monitors his or her oxygen levels and heart beat all night long! It's designed to alert you with flashing lights and audible alarms if the baby's vitals fall outside of the normal range so that Mommy or Daddy can come to the rescue. While this system isn't a medical device or "lifesaving" (You are in charge of helping your own child if the alarm should sound) it IS one more huge step in making sure you know how your child is doing when they are out of your arms. Perhaps the biggest positive is that YOU can rest easily knowing that the monitor is checking on your baby's vitals when they're asleep and doing the nighttime vigilante work for you!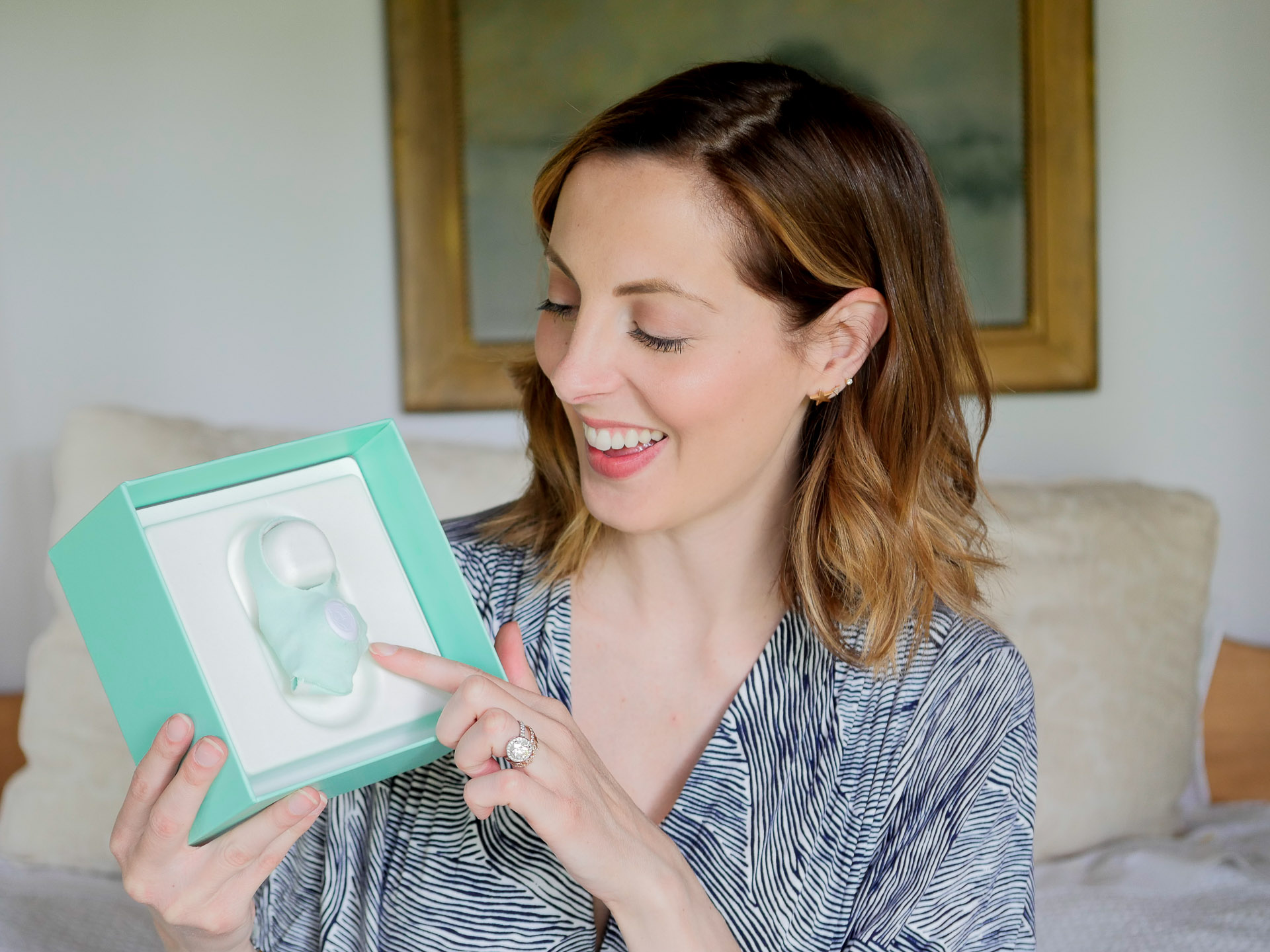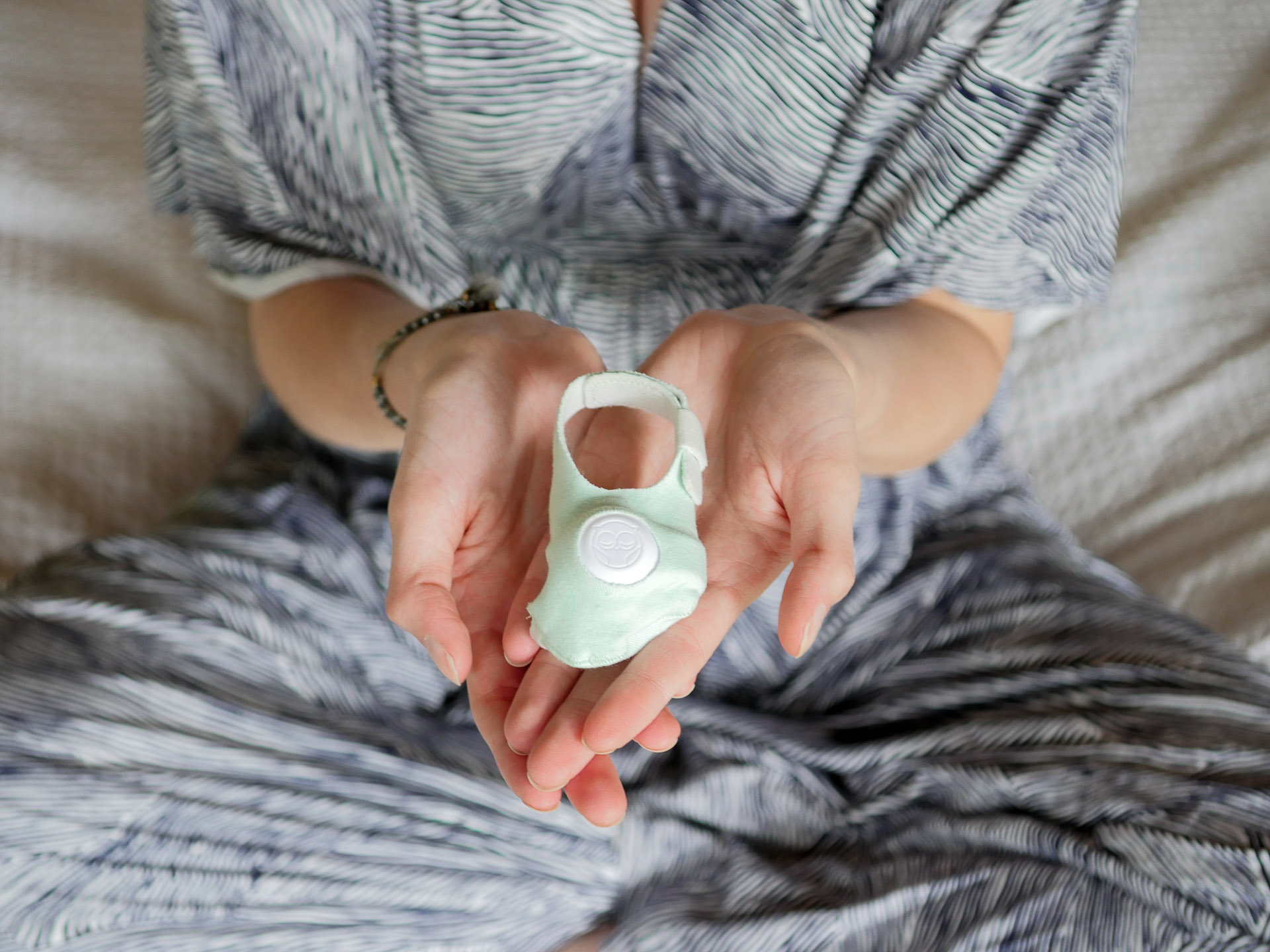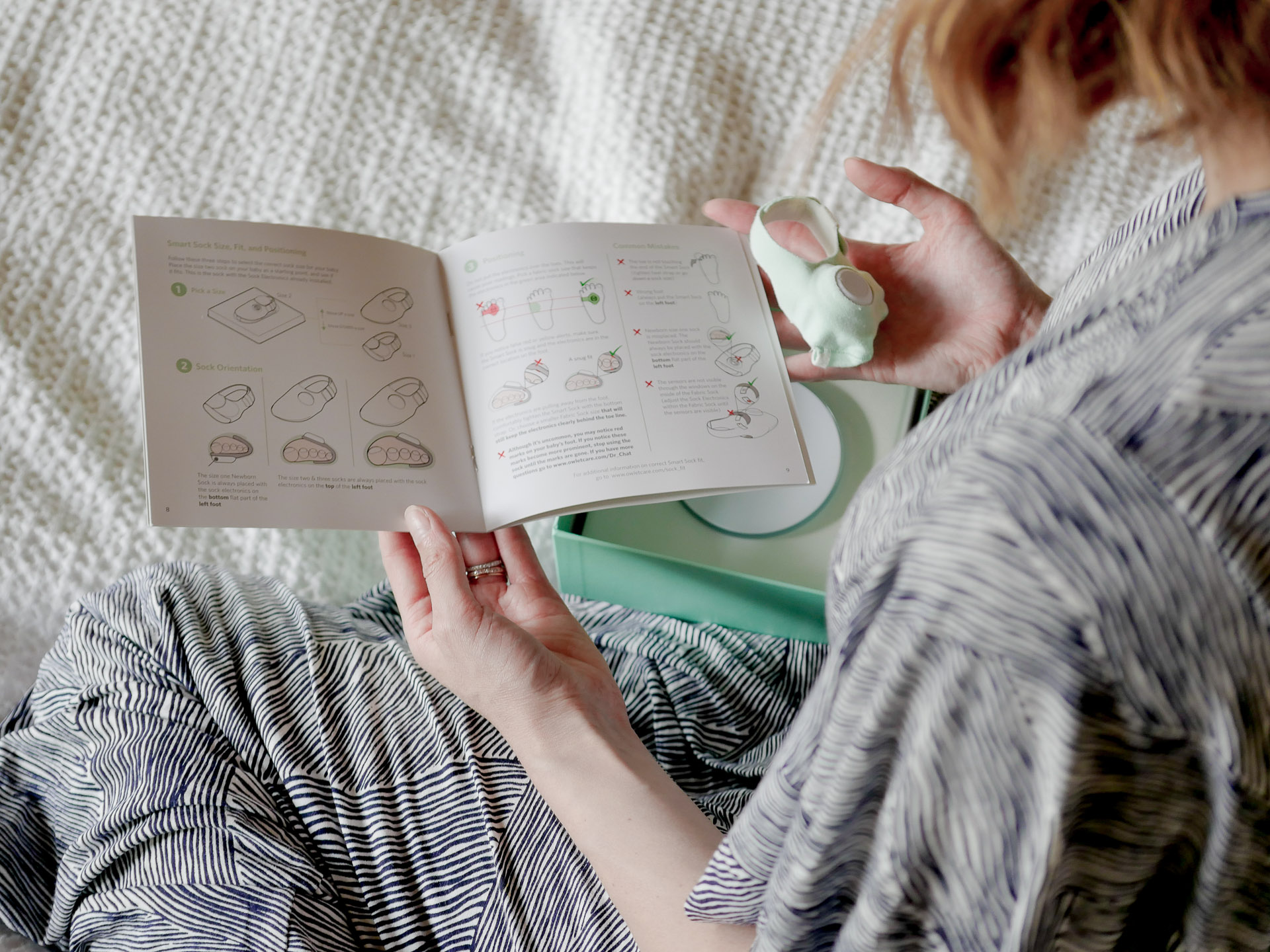 The smart sock communicates with a base station, and even connects with a Smartphone App so you can see your baby's vitals in real time wherever you are in the World! It's like spying on your baby from the inside out! Ha! I love this because I can check on my newborn while he's sleeping whenever, even if I'm running around to meetings or am out at dinner with my Hubby and feeling those newborn nerves. I know this will make me get a ton more done with my free time, and cut down on those "Leaving-The-Movie-Early" first few Date Nights post-baby. Kyle will be thanking Owlet separately for that…
But really– this time around, with a Toddler to care for and a Business to manage, I'm certainly less able to endure those sleepless nights and distracting bouts of anxiety. Add on to that my recent miscarriage and the post-loss worry that you develop as the parent of a Rainbow Baby…well let's just say that Owlet Baby Care came in to my life at exactly the right time. This monitor fits babies up to One Year Old, but I may or may not be starting a petition for Owlet to create them in teenager sizes. I mean, these booties are so cute I just know Marlowe will love to wear one her first night in her college dorm room! Too much?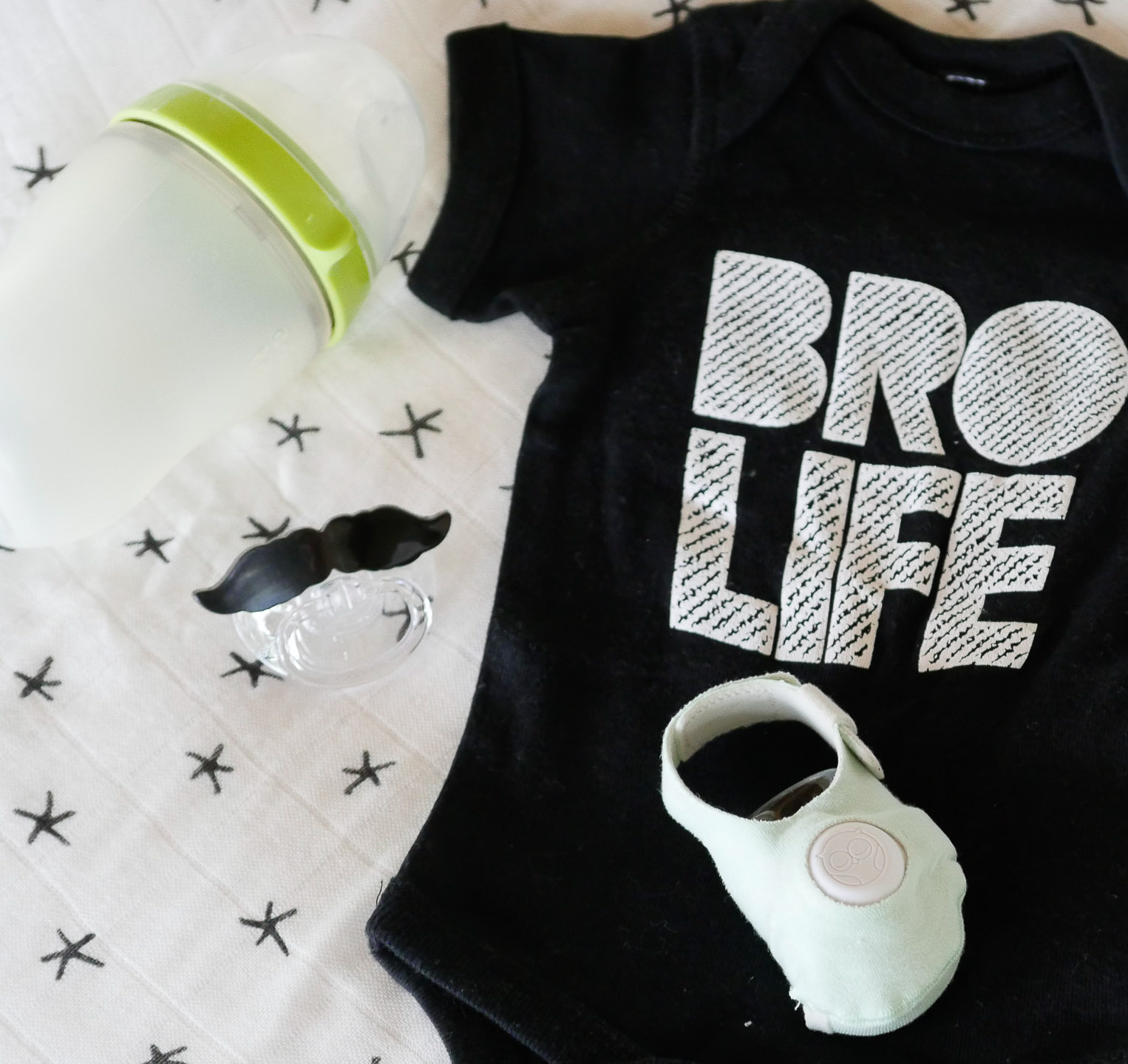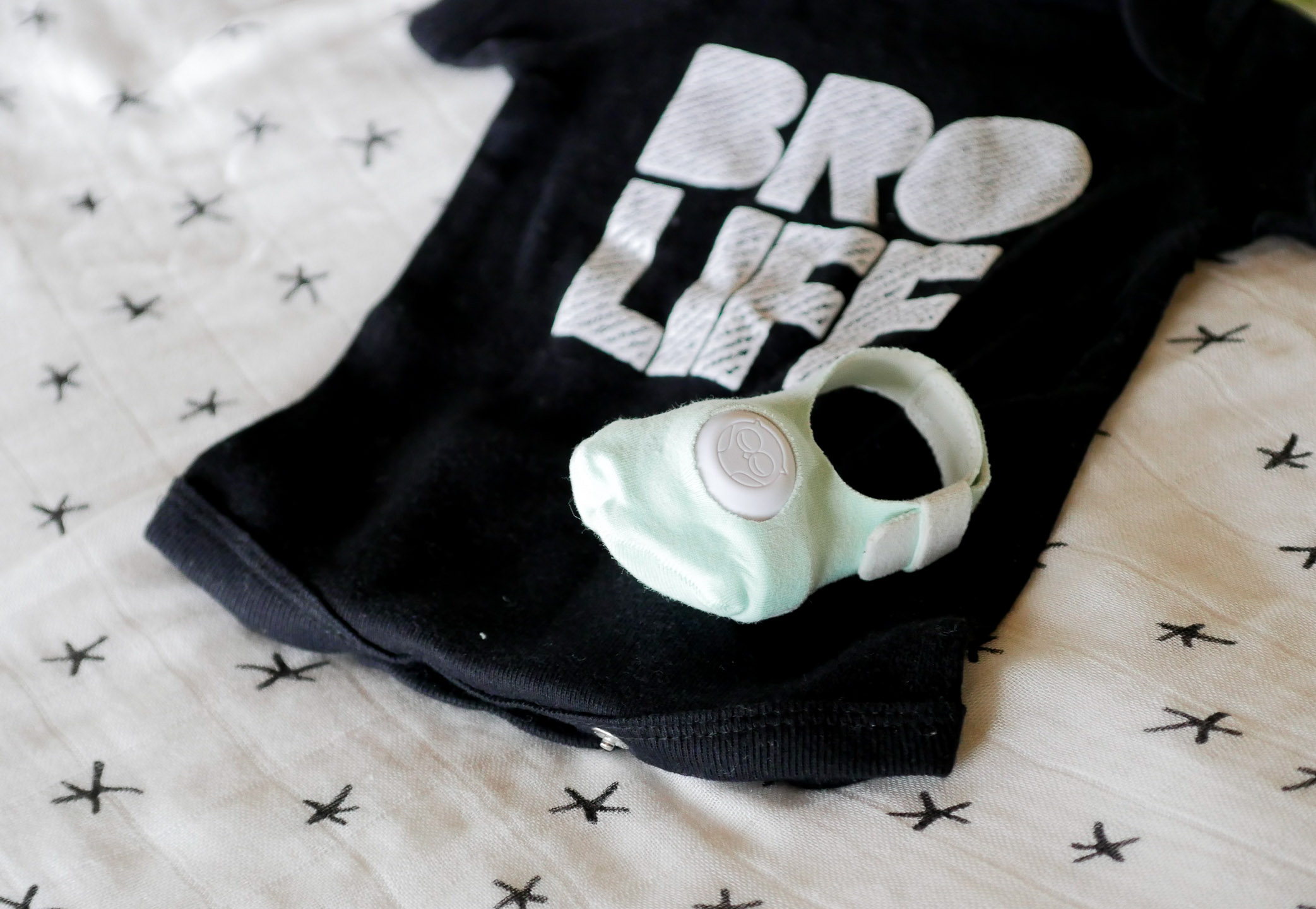 And because I love my readers so much, today I'm sharing a special offer to get your own Owlet Baby Care monitor! Just click on this link and you'll instantly save $20. It's that simple! I hope you love this technology as much as I do.
Now to find something else to blame all my grey hairs on…
* "Bro Life" Onesie by CurlyQ's Counter
**Many thanks to Owlet Care for sponsoring this post! As always, the thoughts and opinions expressed above are entirely my own