The following content may contain affiliate links. When you click and shop the links, we receive a commission.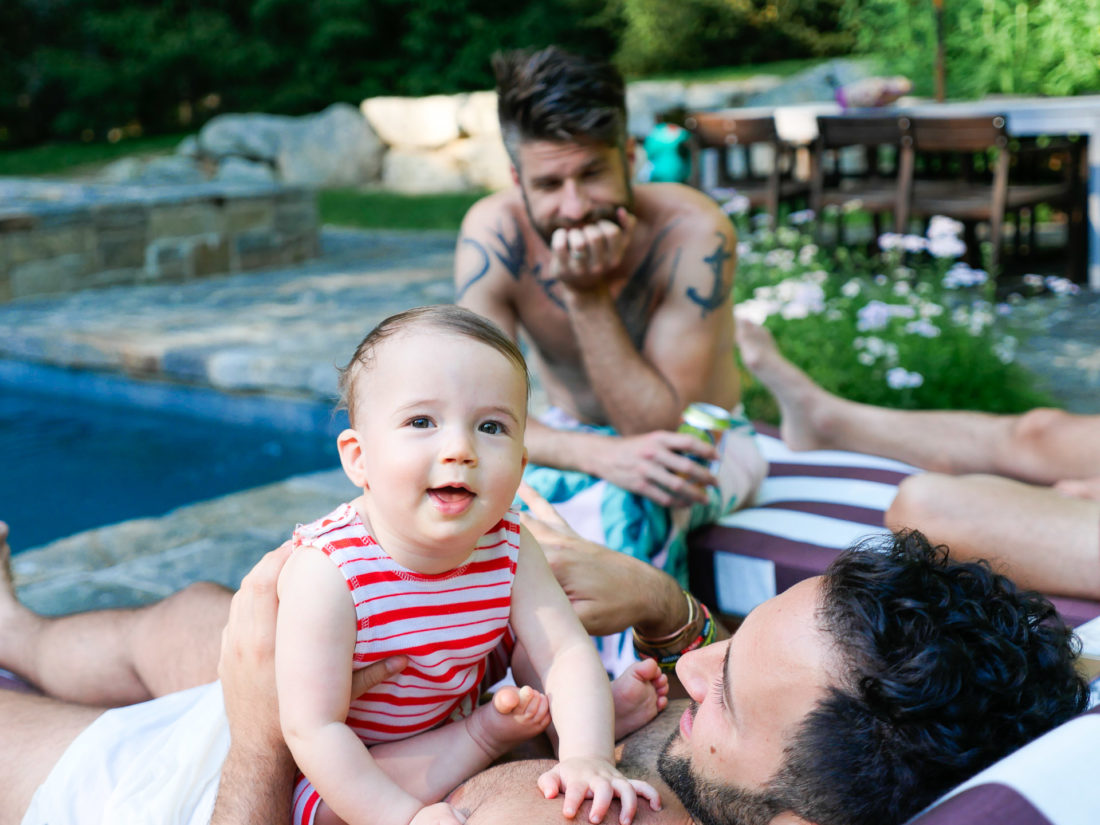 This post is about something that I've been thinking a lot about recently– something that has been a huge shift in my own family in the past year and half: The role of men as caretakers for children.  As you may or may not know, before a year and a half ago, Kyle and I basically lived separately.  He worked out of Stamford, Connecticut and we lived in Los Angeles– he would spend four days out of every week on the East Coast.  Meanwhile, I was back on the West Coast with our child.  It was not the ideal circumstance.  Kyle and Marlowe didn't have much of a relationship.  Of course they loved each other to pieces, and would spend as much quality time as possible on the days he was home, but Marlowe definitely considered me her primary parent.  Every scraped knee, head bonk, cold, or bad dream– she would call for Mama, not Daddy.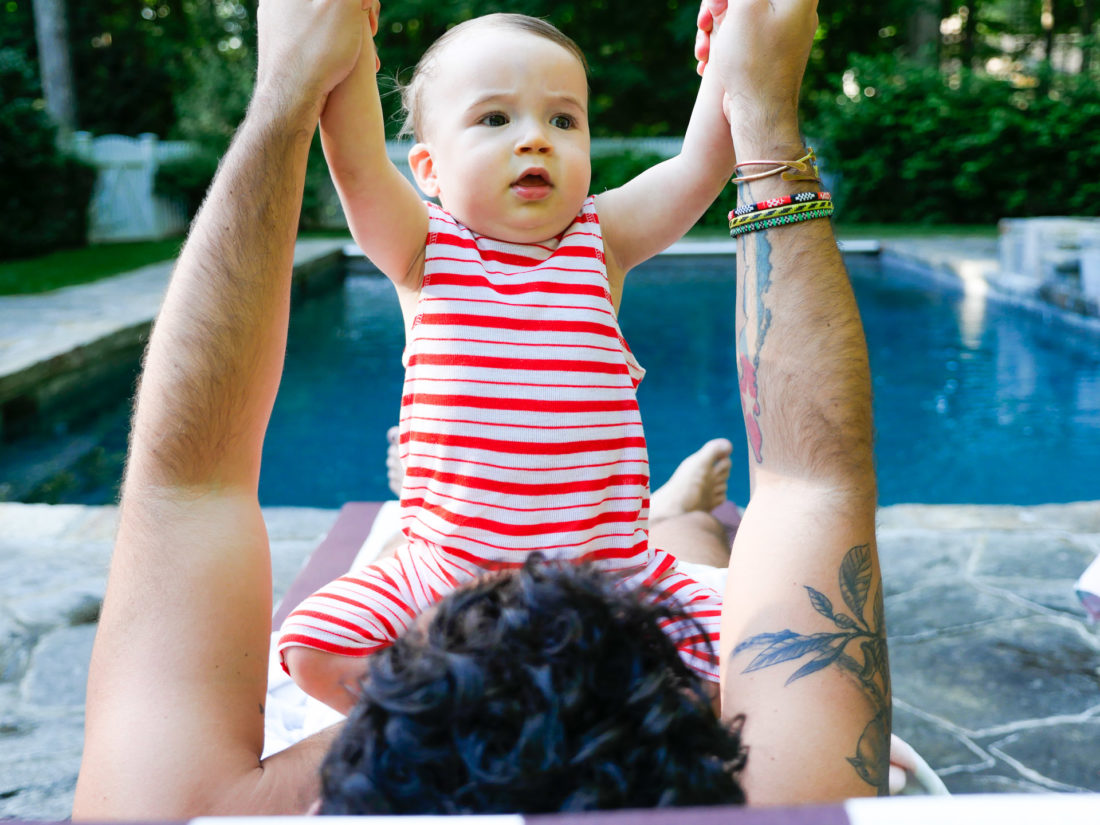 And if I'm being totally honest, I didn't really expect more from him than that.  I just assumed that I knew her routine better than him, the ins and outs of her likes and dislikes, her fears and favorites.  Instead of challenging him to take over whenever he was home (and allowing him to learn), I bore the brunt of it all– and had him take over a task here or there.  I was burnt out from being the "primary caretaker" (and working a job at the same time), and if I'm being totally honest, a little resentful too.  I had made this bed where everything revolved around ME knowing everything that had to be done with our child… and so I had to lay in it.  I rarely got a "break".  At the time, I just thought that was going to be Kyle's Daddy role, and that my role as Mom was going to be the more intense one.  A lot of friends of mine had a similar dynamic, so I didn't really see the alternative.  When I was growing up, most people around me had the same thing going on, too:  Mom figured out what everyone was going to eat for the meals of the day, administered vitamins, got everyone dressed, packed the suitcases, took the kids to the birthday parties and doctor appointments, checked off the items on the school materials lists, you know– the non fun kid task things that nobody really wants to do.  Those were all Mom things.  At least as far as I remembered. But what I was living now was a parenting dynamic that was making me exhausted, spread thin, and resentful.  "Isn't that how all Moms feel?" I asked myself.  Whenever I saw or heard of a Dad who was the primary caretaker of their own child, I marveled at it like a unicorn.  "What a great guy!" I'd say to whoever was nearby "So sweet that he's like that with his kids!"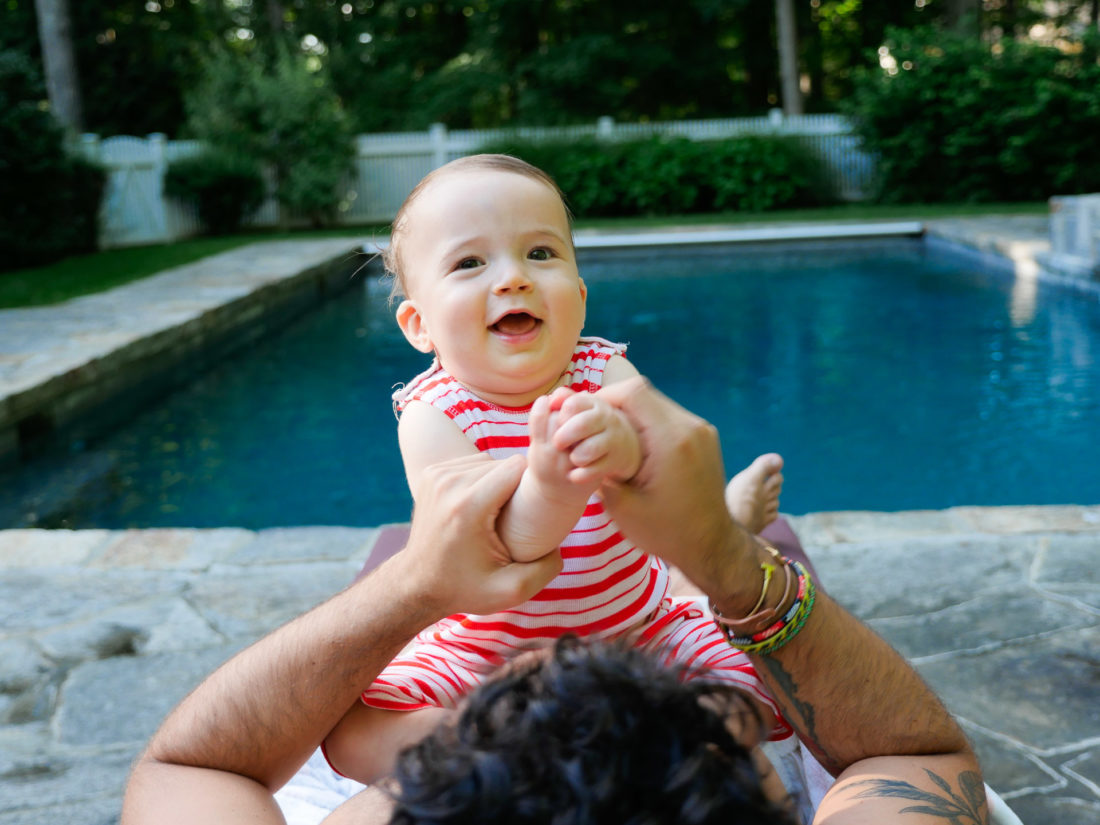 When we moved back East last spring, I was suddenly pregnant and living in a new place with my toddler.  I was working more than ever, and with Kyle totally present for the first time since Marlowe was born I just didn't have any more excuses for why I had to run the show when it came to our child.  I was forced to dole out some responsibility to Kyle.  At first it was little by little, and then slowly grew in to them spending entire days together with him in charge.  I had a work trip and a wedding, and Kyle took over both of those times.  During the wedding weekend I was away, Marlowe got the worst stomach virus she's had to date and almost had to be hospitalized– and her Dad handled it all with such grace and care.  With each passing day, Marlowe's relationship with her Dad grew and grew.  She started to run to him when she fell or was scared as much as she ran to me.  I started recognizing Kyle's abilities as a father even more.  I had always considered him an amazing father– so loving, kind, a provider, patient.  But now there was so much more– as he took on more responsibilities with Lowie, I could see his potential unfurling.  It was a beautiful thing to watch.  I could tell that his new relationship with Marlowe was also doing so much for Kyle and his self esteem as a father.  By the time Major was born, Kyle was taking on so much more of the parenting– and not just the good stuff.  The annoying things, too.  The challenges alongside the more fun things that I had always considered "Dad things".  He was taking it all in stride, and our kids were flourishing.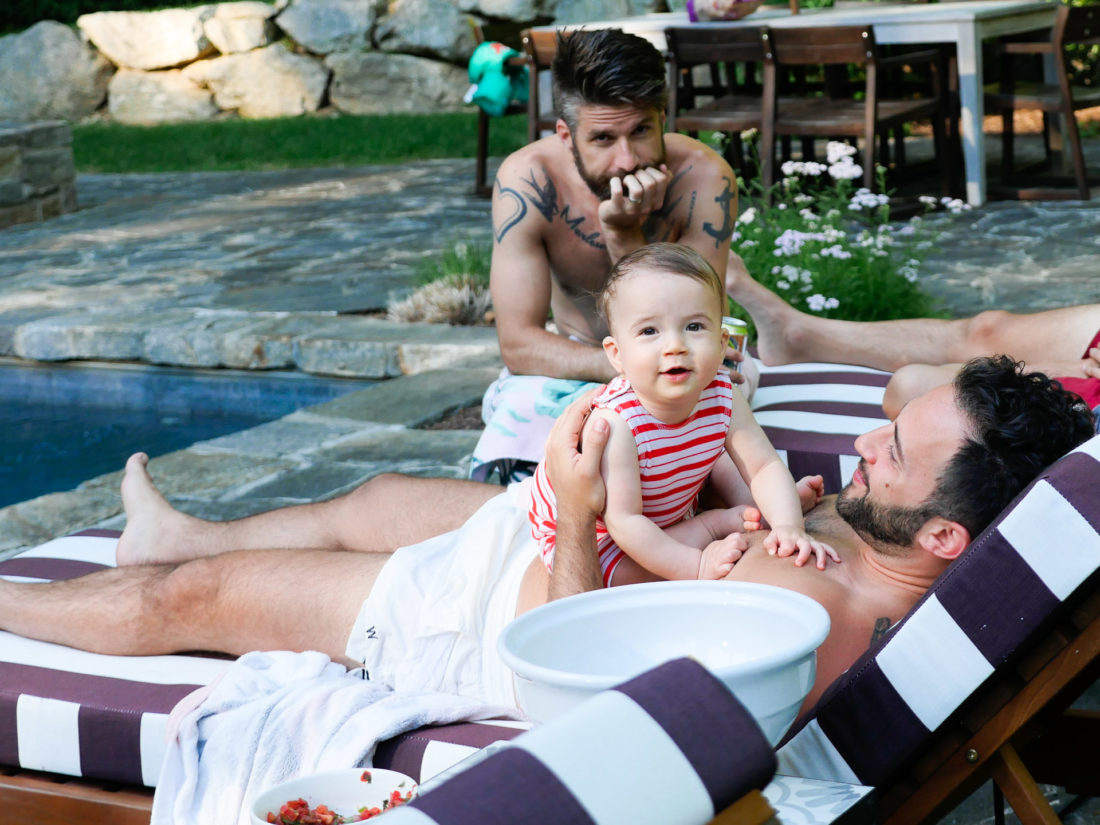 Suddenly, I realized it was me who had been the problem.  The old-fashioned tropes about Fathers being more secondary parents had been coloring the vision of what I felt my husband was capable of as a father.  And I had totally been selling him short.  He was (and is) just as capable of being "everything" to our children as I am.  It made me think so much about how culture can effect the lens through which we parent.  Sometimes, I think, it's important to sit for a moment and ask ourselves why we believe the things we believe to be true.  Where did we learn them, or see them? Kyle and I have quite a few close friends and family members in our lives that are same-sex male couples with children.  There are no Mothers in these families, obviously! Watching these two-father families with their kids drives this point home to me even more.  I watch the children of these couples and see how perfect they are, how they want for nothing emotionally, how well they are cared for– and it is such a light bulb moment for me.  Of course a man can be just as whole of a parent as a woman can.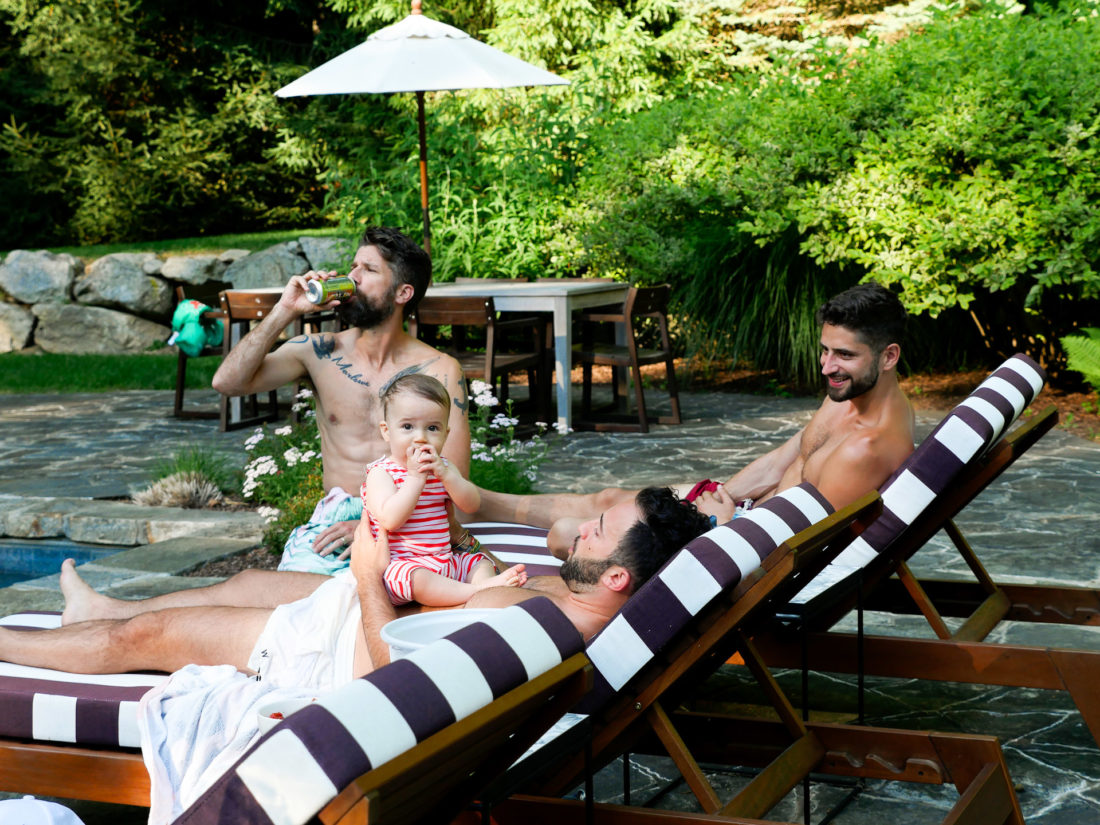 I wonder sometimes how much we are selling the fathers in our culture short. I've often been in groups of women in a social gathering when one will mention in passing that their husband "is babysitting" the kids for the evening.  I've used the term "Daddy Daycare" myself on multiple occasions.  Jokingly, but maybe not SO jokingly. I think it goes without saying that a man is never "babysitting" their own children– caring for them is a normal parental responsibility.  Right? I've totally been guilty of perpetuating this stereotype, but I think I've realized that it is perhaps more damaging than I've given it credit for.
I'm curious to hear from you– do you find yourself assuming that Fathers fall more in to a "secondary parent" category– or do you have a spouse or father in your life who has always assumed a primary parent or true co-parent role? I'm so interested in continuing this conversation– I think sometimes we don't realize how long it's been since we have shifted our thinking to a new time with new expectations!
(These images are of some of the men in my children's lives…hanging with Major boy! I hope he grows up expecting a lot of himself as a male caretaker.  He has some great examples!)
Save