The following content may contain affiliate links. When you click and shop the links, we receive a commission.
We are still Coparenting! LOL. It felt like a good time to share an update as we head in to the hectic holiday season, and get used to the back and forth groove with three kiddos! In our particular coparenting situation, some things have shifted, but a lot has also stayed the same! Most importantly, the kiddos are still doing amazing and have been thriving in our new family structure. It's amazing to think that it's been two years since they've had to get used to their parents living separately, but raising them together.
I always think about it like this in my mind, because that's truly what it's become. Kyle and I may not be married or building a life together any longer, but we are definitely in total lock step when it comes to the kids and making sure they're as supported as possible. It makes me really proud to see how much love they're surrounded by, and how proud THEY seem of our little modern family. I definitely feel more on the same page with Kyle when it comes to the kids now, as opposed to when we were married. I think something has happened in terms of our parenting together, where our other issues with each other are no longer clouding our experience with parenting. I sense that we are both able to come to the table with a lot more grace than we previously had. Sometimes before it felt as if parenting was a battlefield of sorts….a place to subconsciously work out our issues or resentments with each other…now translated in to feelings about raising our children. Now, I notice we both listen a lot better to what the other person is saying. We empathize more deeply, too. Mostly, I'm just so happy that our kids can be parented in this way, now, with fresh eyes and more open hearts.
A few little updates on the routine– we have finally stopped bringing bags back and forth! Kyle now has a full wardrobe of clothes at his place for the kids, and a diaper bag and stroller there as well. It's SO much easier not to be carting things back and forth with us every other weekend. Some weekends during town soccer season when Kyle has the kids, and I'm gone, he has been staying at my house in Westport to make things easier on everyone. He can bring the kids to soccer and birthday parties etc, without having to drag them back and forth from NYC. The weekends that they're in the city with him, he will bring Marlowe to Westport for the soccer game on her own, and the boys will stay in the city with a sitter and sometimes my Mom. This seems to be way less hectic for all parties involved.
I know we have a long way to go when it comes to figuring out a cross-state plan once all three kids have busier schedules, but for now we're taking it season by season. My dream is for Kyle to get a little weekend place in Fairfield county and spend his weekends out here with them! I don't think that's as much his dream, frankly, but I will continue to subliminally message him to do it. Hahaha. I actually saw a cute little house for sale around the corner from me and had to physically stop myself from texting a picture of it to him. I'm trying not to be the crazy ex-wife sending real estate opportunities. Some people may think it's ultra weird to want your ex husband to buy a weekend home around the corner from you, but ultimately I think it would be so great for the kiddos that I will always hope Kyle ends up closer to us!
We've been planning our Holiday season, and have some fun plans! Kyle, Ian, and I have decided to take the kids on a little getaway for Thanksgiving this year. We're driving someplace new all together, and staying for a few days! We're even joining friends up there which will be so fun. It's definitely always a little strange to hit these modern family milestones when they come up. Did I ever think I'd be vacationing with my ex husband, boyfriend, and all three kiddos? Probably not. But I feel SO lucky that we're in a place where this feels not only doable, but fun too! We will also be spending the Christmas Holiday together as usual, with the kids doing Christmas Eve Eve at Kyle's, with presents in the morning. They'll come to my house on Christmas Eve night, and wake up here for Christmas Day.
For me, the ultimate goal (despite divorce) is for more togetherness, not less. I know that relationships will always fluctuate when it comes to closeness…and that coparenting relationships in particular have definite ups and downs (our has for sure). But mostly I can tell that the greatest gift my kids can get is being surrounded by as much love as possible. Don't forget that the love we have for ourselves and our own lives as parents is important for our kids too! Living as our happiest and most authentic selves can only improve life for our kiddos. I've watched it in action with my kids the past couple of years and I feel so grateful to have gotten to this place…both within myself, and in our new structure as a family.
I recently started reading "Untamed" by Glennon Doyle, and I can't recommend it enough. There are so many incredible messages in it, and I think it's a beautiful companion piece for anybody feeling as though they need to find their truth and their inner freedom. That deep longing for a better, happier life. I wish I had this book when we were making such difficult decisions two years ago!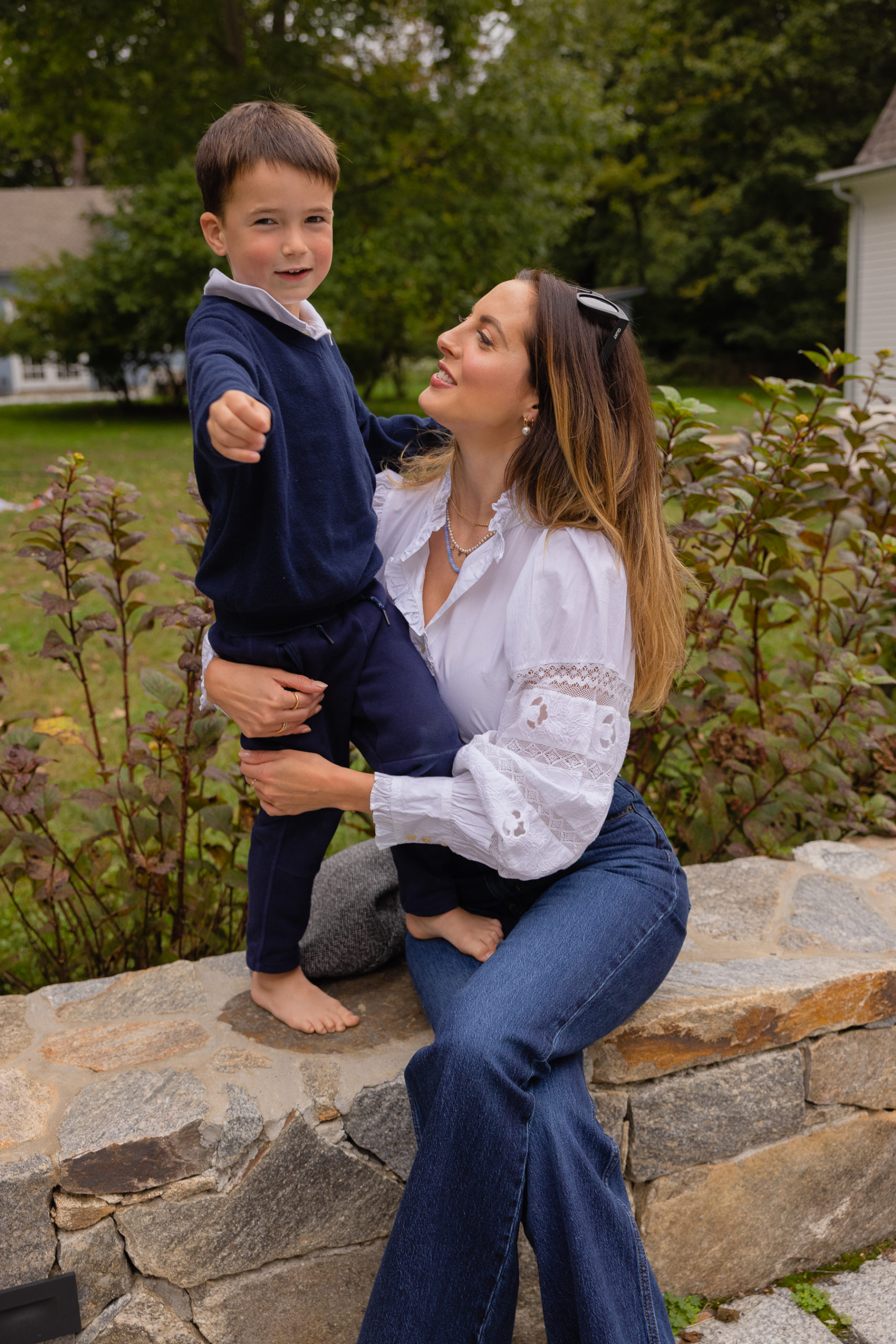 Sending so much love to any families out there at the very beginnings of their coparenting journey. You truly do get out of it what you put in, and some families take longer than others to get there. Have patience and faith in the process!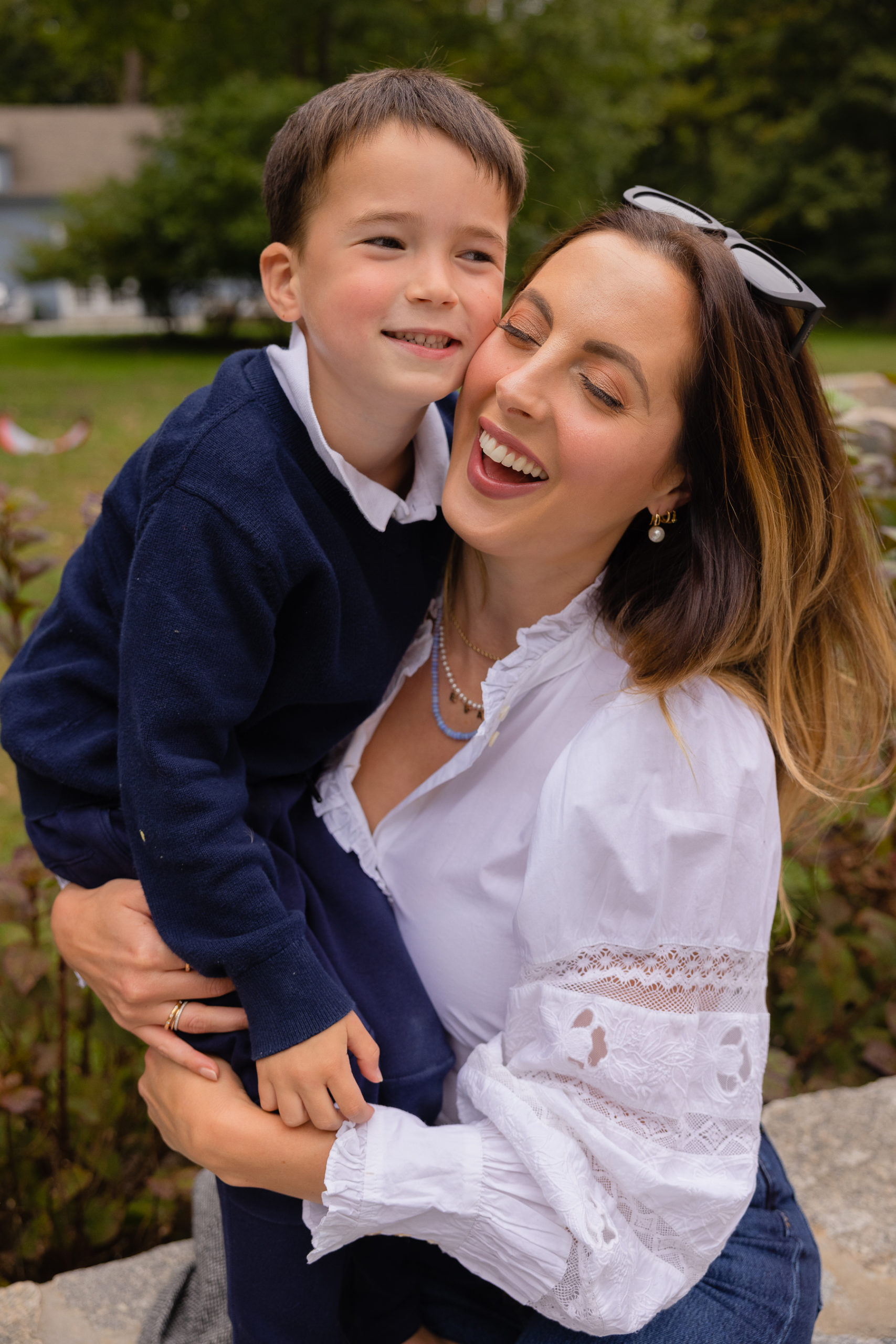 ---
read more from this series…
Shop the post…

Photographs by 

Julia Dags

 | Copyright © 2021 Happily Eva After, Inc. All Rights Reserved.