The following content may contain affiliate links. When you click and shop the links, we receive a commission.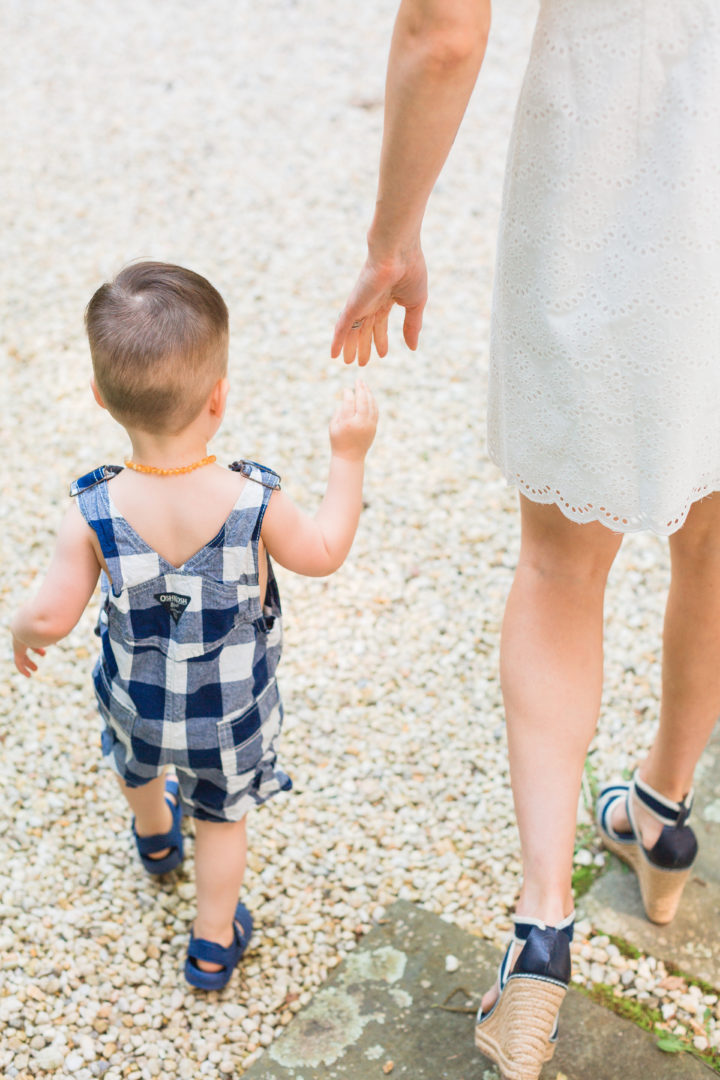 I will admit something to all of you: when I was pregnant with Major and I found out I was having a boy, I was not excited.  In fact, I was a bit disappointed.  When I was 14 weeks pregnant, Kyle and I threw a Surprise Gender Reveal cocktail party for our family and friends.  Nobody there knew I was even pregnant.  We had just moved from Los Angeles, and so we decided to throw a little "we've arrived" cocktail party to see our East Coast peeps.  About halfway through, Kyle gave a speech saying how excited he was to be back on the coast where we both grew up, and told everyone we were expecting! Everyone was cheering and clapping, and so excited for us, after our miscarriage just six months before.  We waited for the excitement to settle and then said we had one more surprise: we were all going to find out the gender of the baby together RIGHT THEN! People started freaking out! Hahaha.  We had decided to have our doctor call my best friend with the results instead of us, and she had ordered a gender reveal cake.  We picked Marlowe up as our friend brought the cake out of the kitchen and everyone gathered around.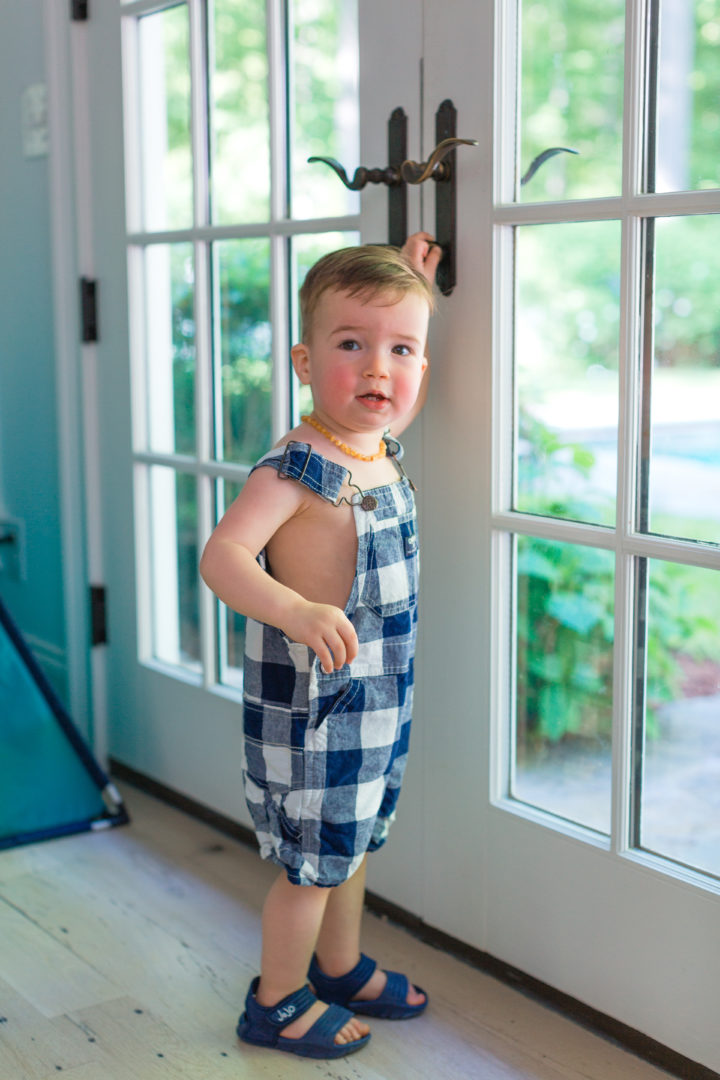 At this point, I was over three months pregnant and had already had a really emotionally exhausting first trimester.  I had been so worried and stressed coming off of the devastation of my miscarriage and having a hard time feeling emotionally attached to this new pregnancy.  To make matters worse, I had been SO nauseous and sick every single afternoon.  Even worse than I had been with Marlowe.  I had always heard that nausea and extreme pregnancy symptoms heralded a girl baby (this is definitely wrong, by the way) so I had convinced myself that I was pregnant with a girl, and I was really excited! Marlowe would have a sister! I could just imagine them together running around in our yard and wearing matching dresses at holidays.  I had even named her: Clover Antonia Martino.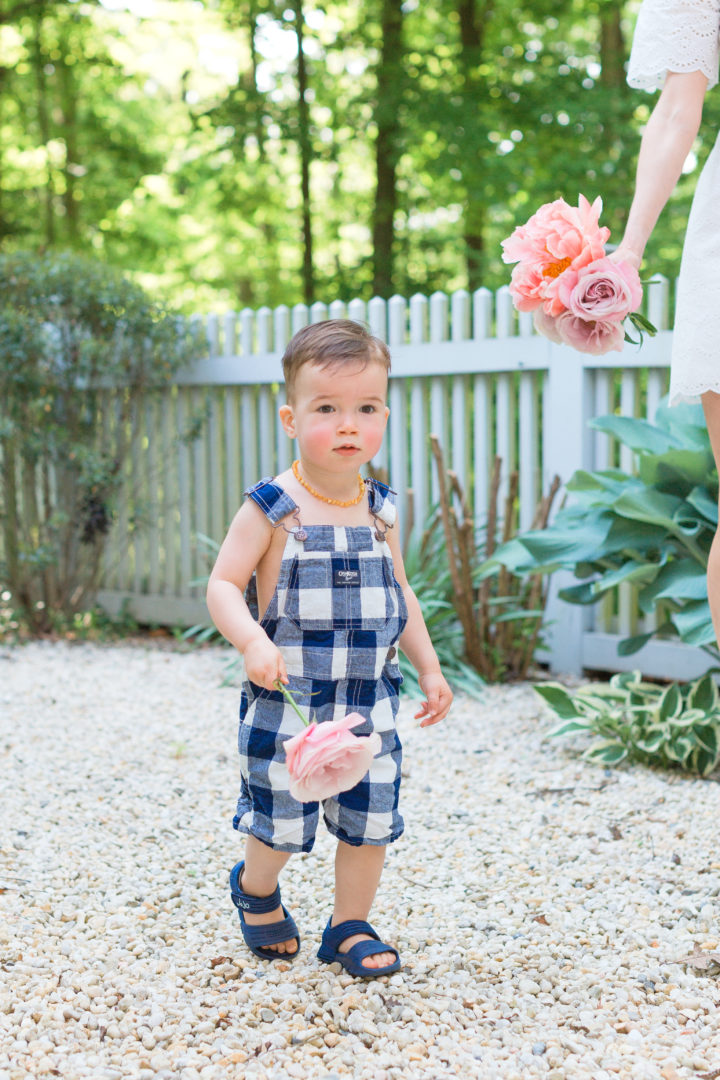 Kyle and I cut in to the cake and there it was: bright BLUE filling! Everyone cheered! Kyle started laughing, Marlowe grabbed a fistful of cake, and I tried my best not to burst in to tears.  There's some brutal honesty for you.  In the moment I was just thinking, "But what about my GIRL? What about my Clover? What happened to that fantasy?"  Knowing we had always planned on two kids, I just was focusing so much on Marlowe never having a sister, and all of the things I had imagined that wouldn't be.  And boys, what did I know about little boys?! I mean I grew up with brothers, and as far as I knew boys were rambunctious little stinkers who liked to wrestle and play video games and other things I care nothing about.  How could I be a Boy Mom? On top of these thoughts I also felt extremely guilty of course.  Here I was with the "perfect combo" of girl and boy and I wasn't even excited.  What was wrong with me?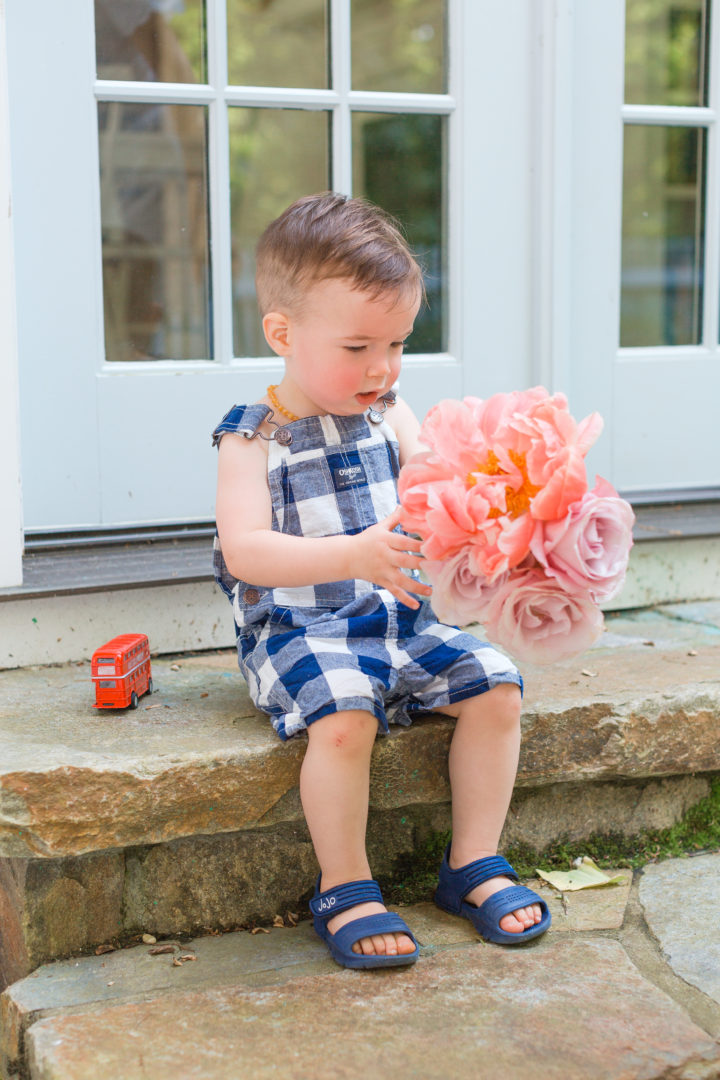 I called a couple of friends from LA with boys the next morning and shared the news.  They both practically squealed on the phone: "Oh my god, Eva, you are SO LUCKY! Just wait until he's born.  It's just so different than with your girl. You're going to be so obsessed." I was a little confused.  What did that mean? Strangely enough, for the next 6 months, any time I'd come across somebody (even strangers!) who found out I was having a boy, they'd all clutch their hearts and close their eyes like they had just tasted the dessert of the century and proclaim, "Oh man, little boys are just SO delicious.  You're going to be so obsessed with him."  To be honest, I was a little annoyed.  By this point I was much more excited to be having a boy than I had been at first, but I still didn't see the difference.  I mean I was totally obsessed with my daughter, how could that bond with a boy be more delicious, or different? I would just sort of internally roll my eyes and thank them.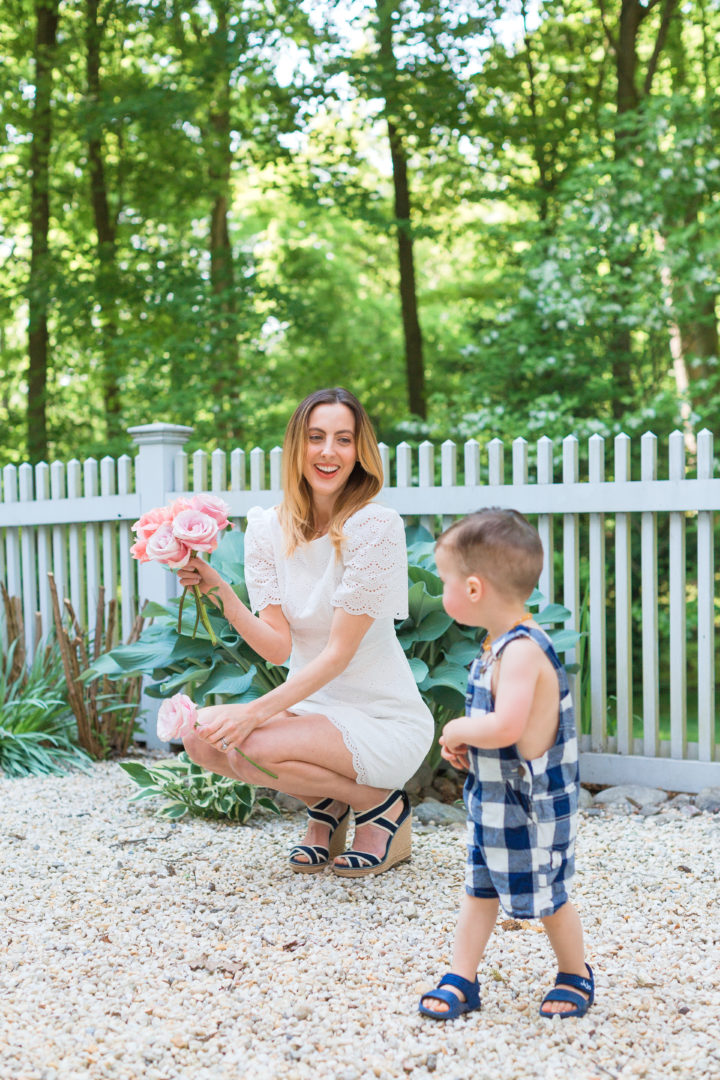 And then, Major was born. AND HOLY TOLEDO, THE DELICIOUSNESS.  I can't even really describe the bond that I felt with him instantly.  It was just so so visceral– and snuggly.  His smell, his squishyness, his hands and feet and little lips.  I literally wanted to eat him up.  Whereas my bond with Marlowe from the beginning was much more intellectual and heart-centered (if that makes sense), my bond with Major felt almost molecular.  Neither one was better or worse, but boy were they different.  It was so intensely bizarre! I silently apologized to every single one of the hundreds of women who had tried to tell me about this! LOL. From the minute Major was born, he tried to snuggle in to me, almost as if he could snuggle through my skin all the way back in to my body! Ha! Whereas Marlowe has always been fiercely independent in spirit even from day one, I could tell that for Major I was his constant north star.  Even today, he will periodically call from the other room "Mama?" Just to check and make sure I'm there.  A couple of months after Major was born, I was chatting to a friend on the phone and she was asking me what it was like having a boy and a girl.  By this time, I had really internalized what it felt like and had my answer down pat: "Marlowe is the best friend I've ever had, and Major is the best boyfriend I've ever had."  LOL.  So true.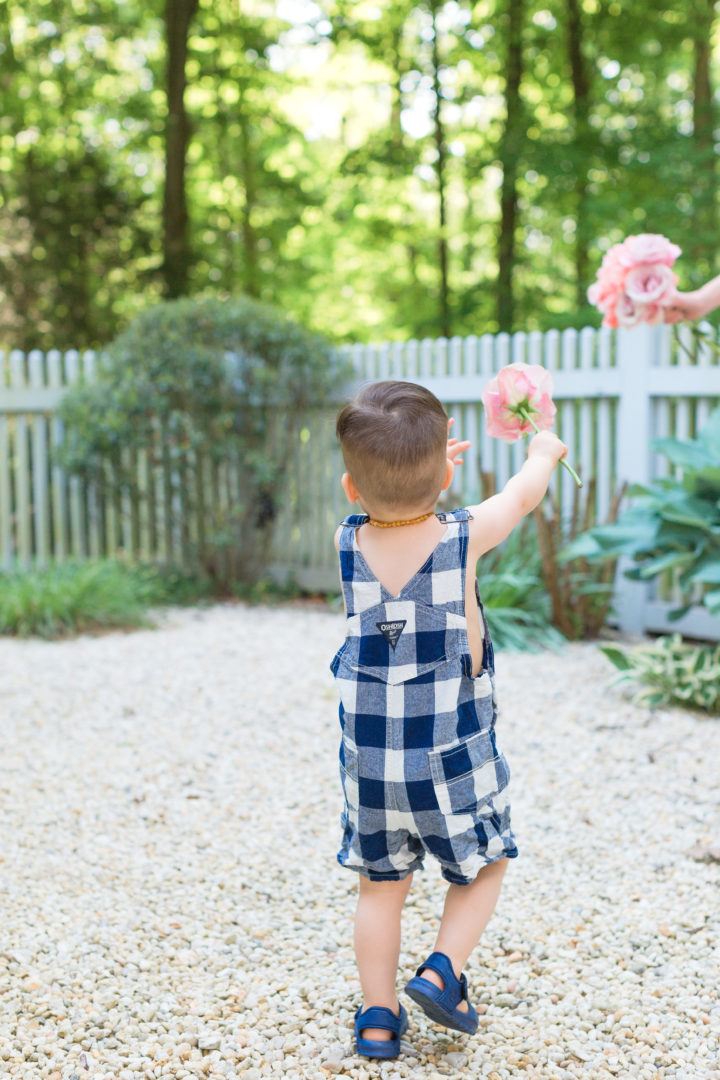 And now I've become THAT Mom.  Somebody close to me recently found out she is pregnant with a boy after really, reallyyyy wanting a girl.  I found myself feeling desperate for her to know how obsessed she will eventually be with her boy when he's born.  "Trust me! You will freak out! They are just so delicious! He will love you like nobody else!" I'm sure she's like yeah yeah yeah, whatever crazy lady– but it is so true! There is something that can't really be put in to words about that Mother Son bond.  The way he loves me is so tender and devoted, and when he lays his head on my should he'll sometimes take his other hand and gently rub my back.  I actually melt– like see ya, I'm a puddle over here, send my calls to voicemail please byeeeee. I feel BEYOND lucky that I've been able to experience both, totally different, beautiful bonds between mother and child.  I can't wait to see how they grow and change as my children get older.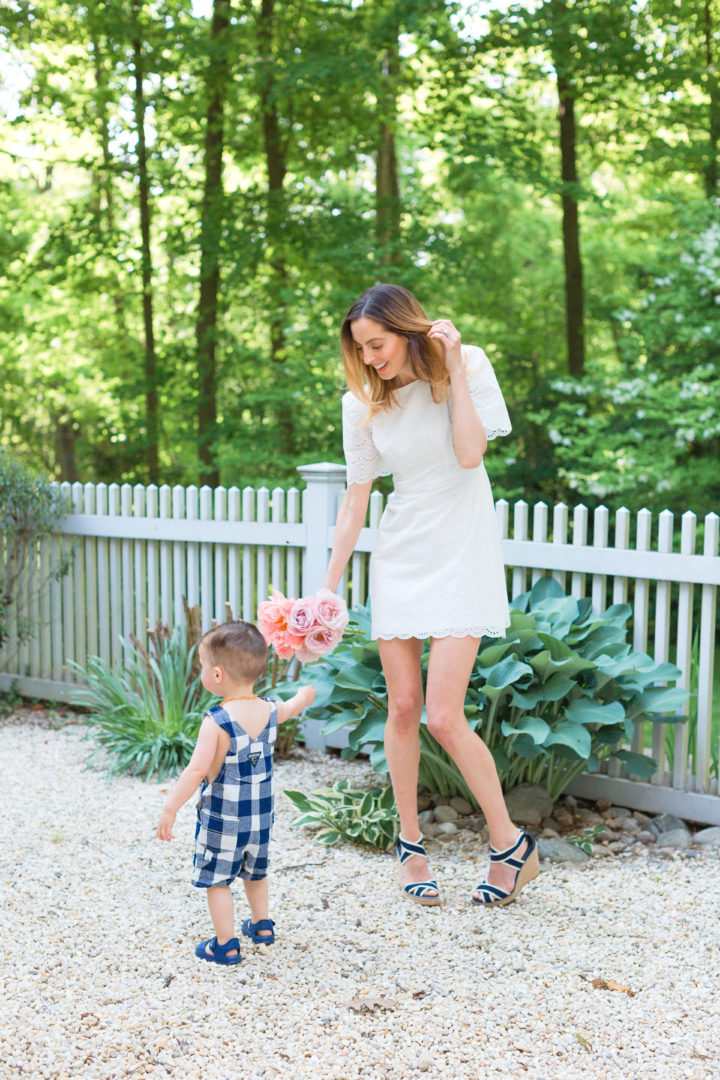 And to any little girls that plan to eventually date my son: DREAM ON.
(kidding! Kind of…)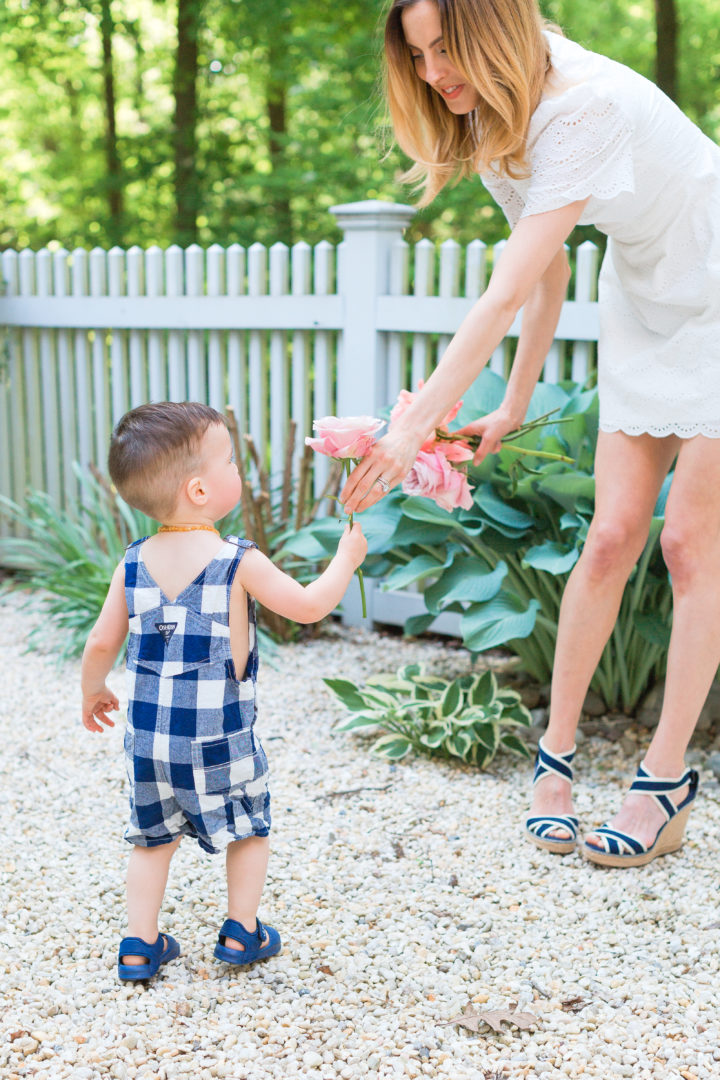 Shop the Post…

Photographs by Julia Dags.