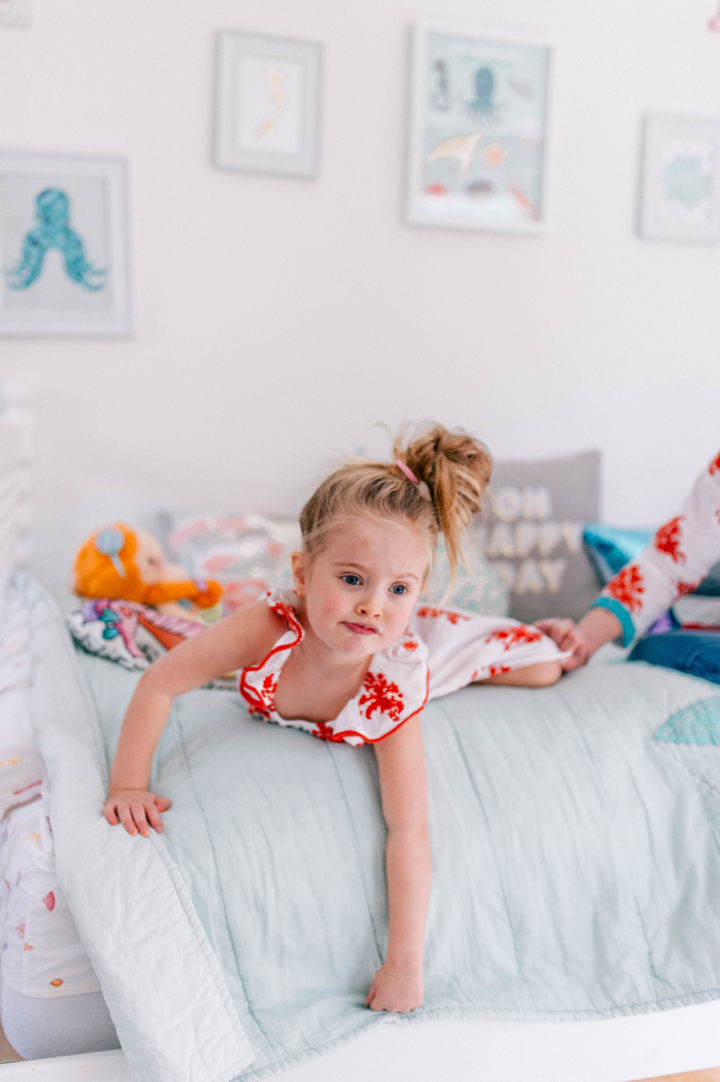 A couple weeks ago I shared a bit about the breathing difficulties that Marlowe had been having this Winter/Spring, and her eventual asthma diagnosis.  I was so grateful for all the stories so many of you shared about your own asthma experiences – it was really helpful to get a bit more context, and it definitely made me feel a lot less alone my all my concerns for my sweet girl.  There have been a few recent updates and discoveries on the subject since my last post, so I wanted to share here today!
A few days after my last post went live, we actually had a really big breakthrough: the tests we did on our home came back with MOLD! A storage room off of our basement, and a closet in the gym in the basement have significant mold, and as a result, there was a very elevated level of spores in the air down there.  If you follow me on social media, you know that we have a big playroom in the basement, and my kids had been spending a TON of time down there all Winter.  We also found that there were elevated humidity levels down there.  Upon further inspection, we figured out that our dehumidifying system was only operating at about 50 percent since we bought our home two years ago.  Additionally, our runoff from the gutters was coming too close to the foundation of our home (it's supposed to be at least 2 feet from the foundation).  And bingo! A mold problem! Marlowe's bedroom is over the room with the most mold in it, so they found mold spores in her room as well, though much lower levels than in the basement.  Basically, we discovered her asthma trigger!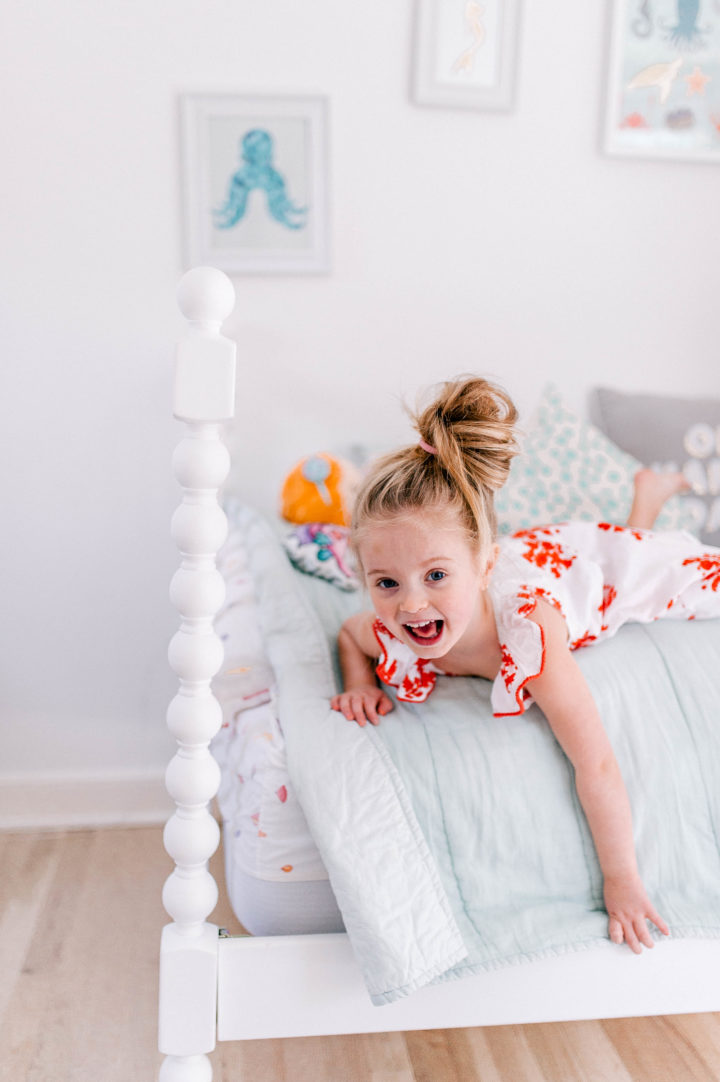 We did extensive extra testing all over our house after these results to make sure that the mold was contained to the downstairs, and it turns out it is.  We start remediation this week, and all the mold and the air, and every single thing in our basement will be cleaned out by Monday morning.  This process is super expensive, unfortunately, but so worth it obviously.  As stressful as this whole testing process has been, I'm so thankful that I pushed for a mold test because I never would have figured out the problem otherwise! The whole family has been out of the basement for a couple weeks now and Marlowe's asthma flare up is totally OVER.  Her lungs are fully clear.  It's amazing! As I mentioned in my last post, I've also kept HEPA air filters  in both of the kids' rooms as well as in our family room, just until the remediation is over.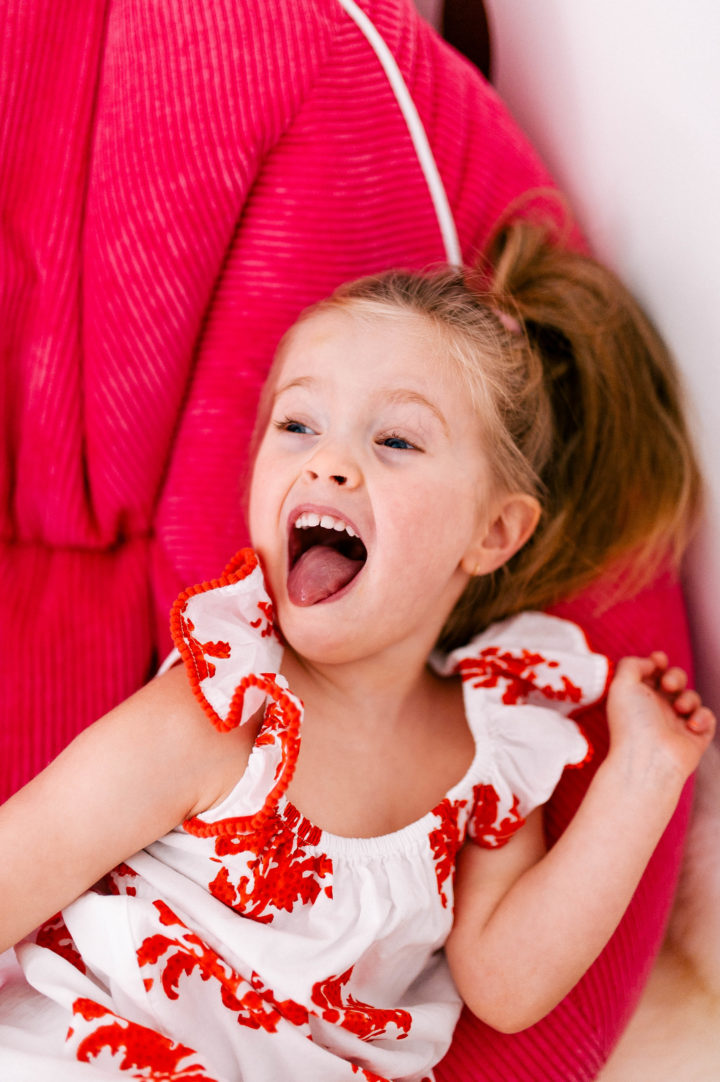 We also took Marlowe for allergy testing as recommended by her pediatrician.  All of the first round of tests came back negative, but we are getting her deeper tested for mold next week, since there has been a presence in our home.  She kind of freaked out at the testing the last time, so I'm definitely not looking forward to the more targeted and intense under-the-skin prick tests.  Actually, now that I'm typing this out, I'm realizing that it might be Daddy's turn to make a doctor run next week.
I just can't believe that the same kid who was needing multiple nebulizer treatments a day suddenly needs none! I'm sure this is not the last we will experience her asthma, but the fact that she no longer needs daily medication is so mood lifting for me!  I'm just so grateful.  I've been told by Marlowe's pediatrician that we need to start giving her the steroid twice daily at the first sign of a cough or congestion next time, but they've switched her to an inhaler instead of the nebulizer.  Things are looking up!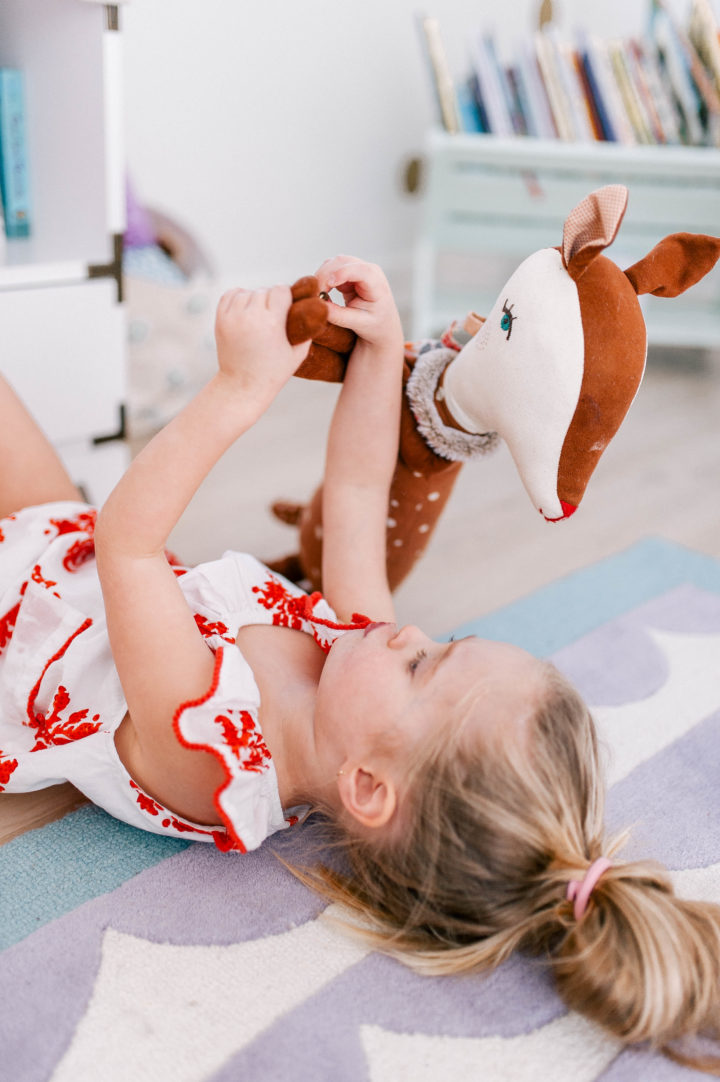 Anyway, let the moral of this story be: when something seems weird and suspicious, it usually is! I'm looking forward to having a mold free, clean, and healthy home in just a few days.  I'm curious if any readers out there had family members experiencing health issues before finding hidden mold? Let me know in the Comments below!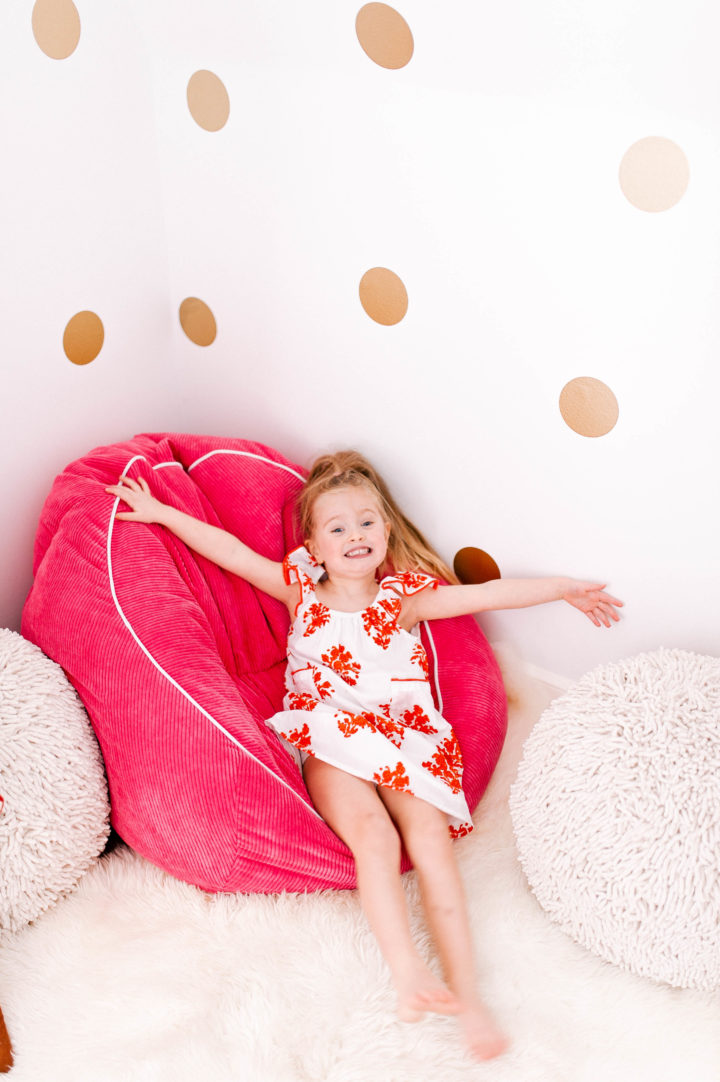 Photographs by Carter Fish.