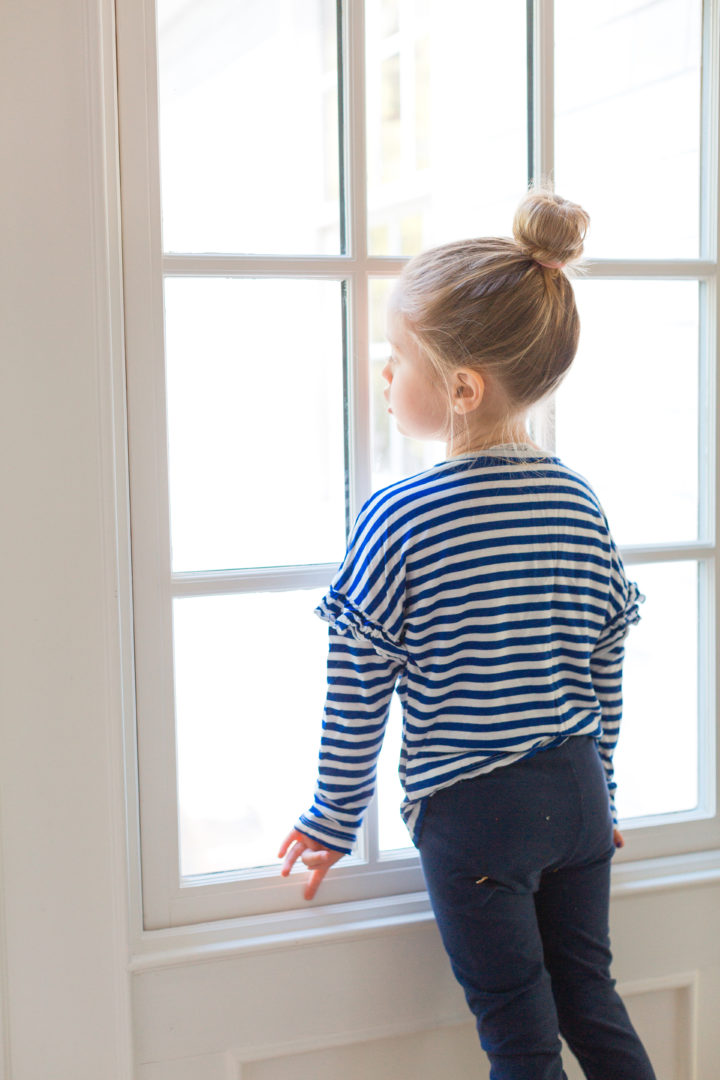 Ooof, this is a tough post for me to write– it really pulls at my Mama Heartstrings.  No Mom likes to see their kid struggling, especially with something health related.  If you follow me on social media recently, you're aware of Marlowe's use of a nebulizer the past couple of months.  And if you are REALLY paying attention, you may have caught her recent asthma diagnosis.  But I wanted to take a moment today to share a bit about what's been going on the past couple of months with Marlowe's breathing issues.  Sharing some of these not-so-cheerful parenting rites of passage always make me feel better personally– but I also always feel that it's a great way for me to connect with other parents going through the same or similar situations, and to learn a little something from all of you!
In February (during this worst-ever Winter for sickness, it seems) Marlowe came down with a respiratory virus.  It was a fierce one, and she developed a terrible cough, fever, etc.  We had to bring her in to the pediatrician a few times a day to test her oxygen levels, and each time they were low, but not quite low enough to get admitted to the hospital.  For almost a week we were at the doctor's office daily, nebulizing her, giving her steroids, and watching her like a hawk.  We would have to wait for her oxygen levels to go up and then I would have to check for "pulling" (breathing difficulty) all through the night.  It was such a crazy, exhausting emotional roller coaster.  Eventually her fever subsided and her cough got a bit better, but hasn't totally gone away since. 
By this point, we owned a nebulizer, and were directed by the pediatrician to keep giving her albuterol every four hours as needed for wheezing, and then Budesonide (a steroid) twice a day in the neb as well.  They even tried her on two different courses of antibiotics to see if there was an underlying infection that just wasn't going away.  Because of the persistence of the wheezing, they officially diagnosed her with asthma a little less than three weeks ago. We brought her in for a chest X-ray that confirmed the diagnosis and showed that there was not anything else more sinister at play.  Although asthma is common these days, this diagnosis really hit home for me, personally.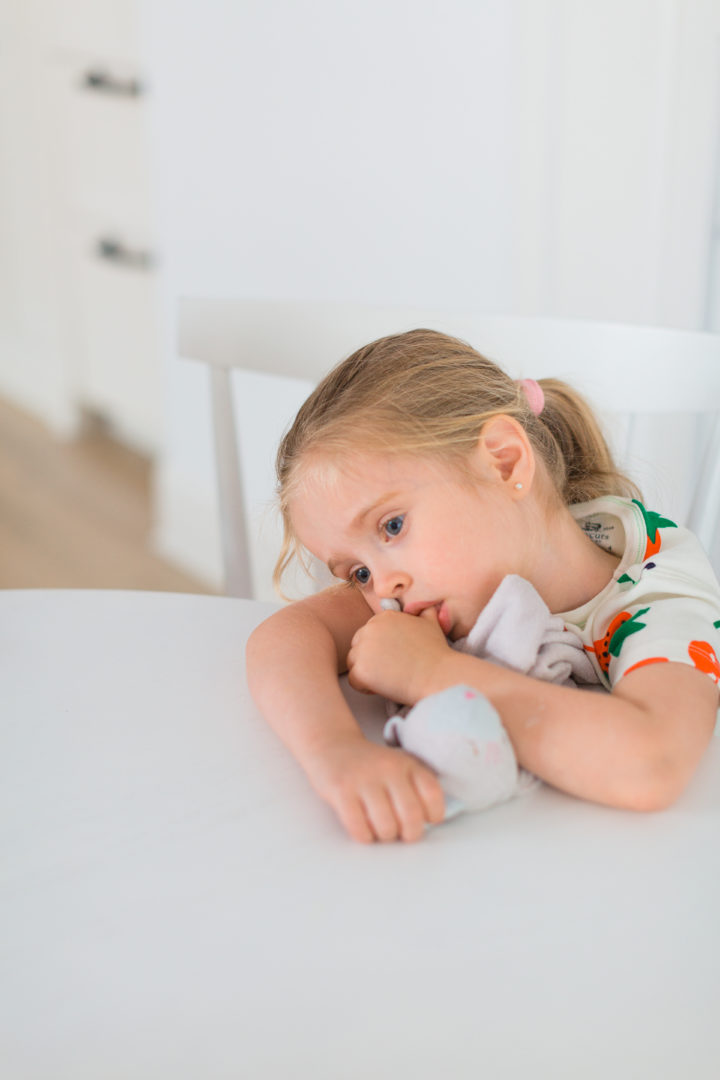 I had asthma as a kid, and I had to carry an inhaler everywhere.  It really effected me when I had allergies (to animals) and when I played sports as well.  My Dad has asthma, so I can't say I'm particularly surprised that I ended up with it– or my daughter– but I think every parent secretly hopes that their child won't have to have any of the same struggles they had. I finally grew out of my own asthma in my early twenties.  To know that this is something she will probably be dealing with for a large part of her life just makes me a little sad.  I know there are so many parents out there that deal with even more extreme asthma– and even worse chronic illnesses with their children, and knowing how this small struggle has effected our family, my heart just breaks for them.  Luckily, Lowie has stayed relatively healthy and in great spirits through this whole ordeal. 
Our plan now is to determine what, if anything specific, has been causing this flare-up.  We got the air in our home tested for mold and other contaminants, and we are awaiting the results.  She has allergy testing scheduled for next week.  I know that the pollen and seasonal allergies this year are out of control, so there is a big possibility her struggle this month has to do with that!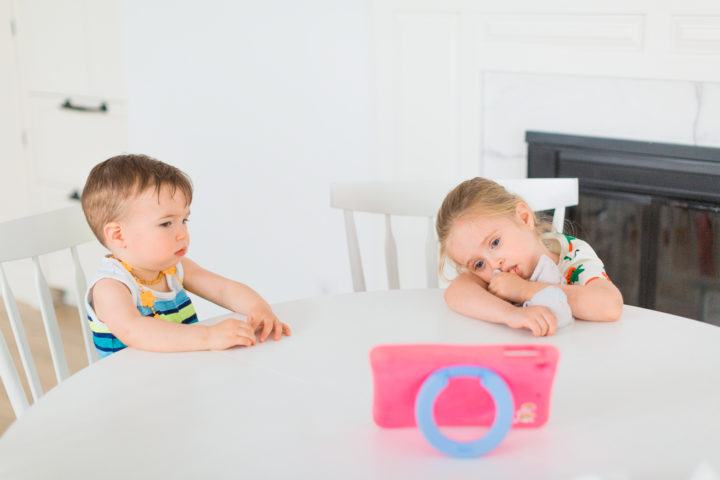 In the meantime, there are a few things that have been really helping her since we started them.  I've put Hepa Air Filters in both of the kids rooms.  They each have a cute character, and they're sweet additions to the room that also help clear the air!  I've also been diffusing "Breathe" essential oil blend by DoTerra in the family room and kitchen for a few hours a day while the kids are playing.  At night, I've been mixing a drop of Eucalyptus essential oil with a teaspoon of coconut oil and rubbed it in to her feet.  She's been significantly less wheezy and coughing less since I started doing that at night!
I'm trying to keep some perspective here and not spiral in to panic, but this one has been a tough lesson in staying the course and keeping my child comfortable and feeling safe through an ongoing illness.  I've learned a lot already– but I'm sure there's lots more to learn! I'm curious to hear if any of you have been through something similar, and if anything ended up working (or if there were any surprising revelations or triggers that I may not have on my radar!) As always, thanks for being a part of this online community and following along on my family's journey.  It's during moments like these that I'm so thankful to have the friendship of some seriously fabulous and strong readers like you.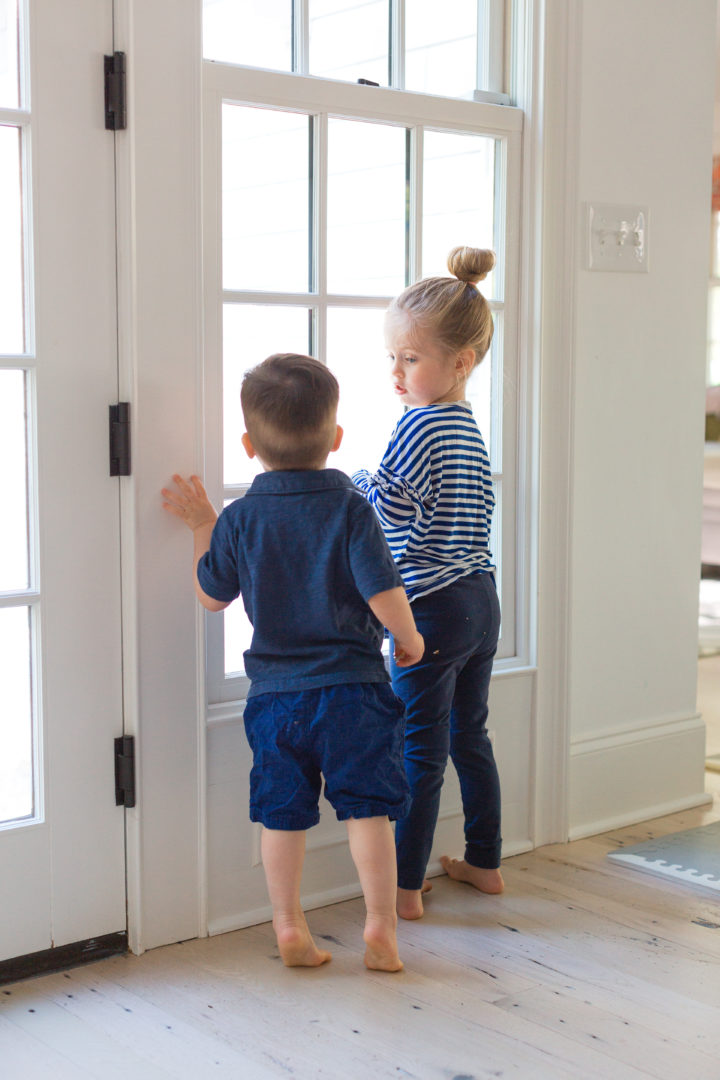 Photographs by Julia Dags.