The following content may contain affiliate links. When you click and shop the links, we receive a commission.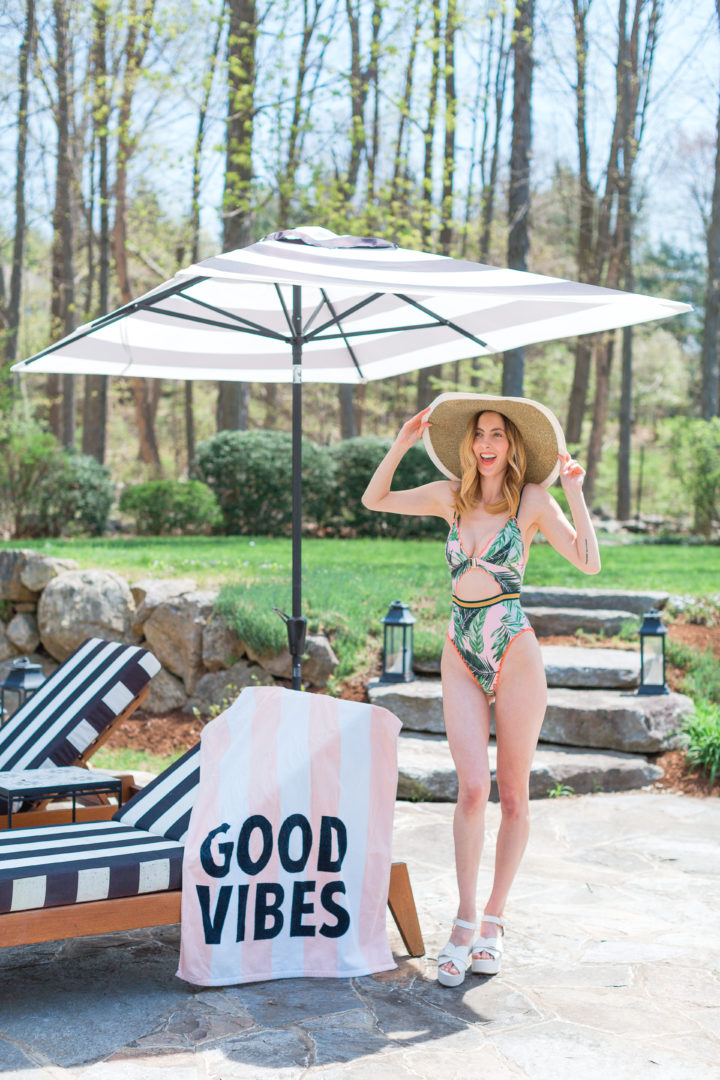 Hello from Miami! I wish I could say it was totally sunny, but there have been scattered thunderstorms on the agenda for our whole quick trip.  I would say being alone with my hubby without the kiddos, having cocktails by the beach and finding the spots of sunshine in between the rain is DEFINITELY worth it, though! LOL.  I had so much fun packing for this little getaway that I thought I would share my packing list on the blog today! I found so many cute things to bring along with me.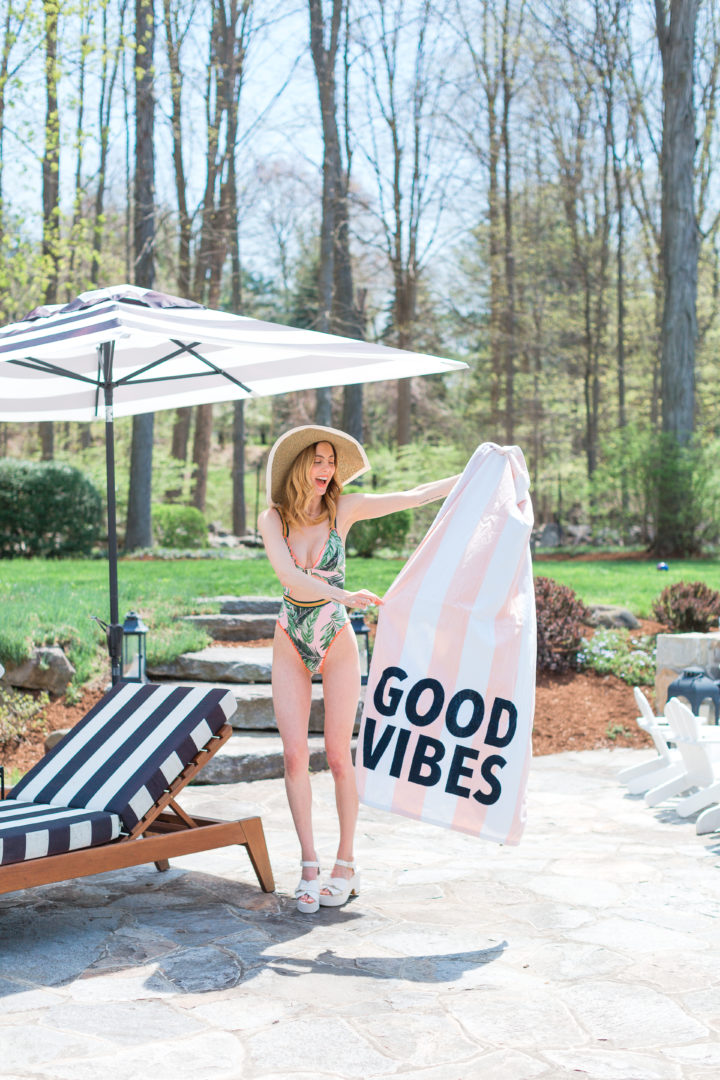 Miami is a city with so much energy and such a young, vibrant vibe.  I wanted to go with a sporty daytime look and a fun, sultry night time look.  I'm keeping my makeup glow-y and my hair tousled and textured.  I'm especially excited about my bathing suits I found! I had been feeling like I needed a little bathing suit update recently, and I was really excited to find these sexy and cool numbers in an awesome price point.  I'm also dyingggg over this off the should black and white printed dress with billowing tie sleeves.  I just love the fit and the sexy slit.  It can work with flats or heels also, which is perfect for me. (And it's SO affordable.  Score)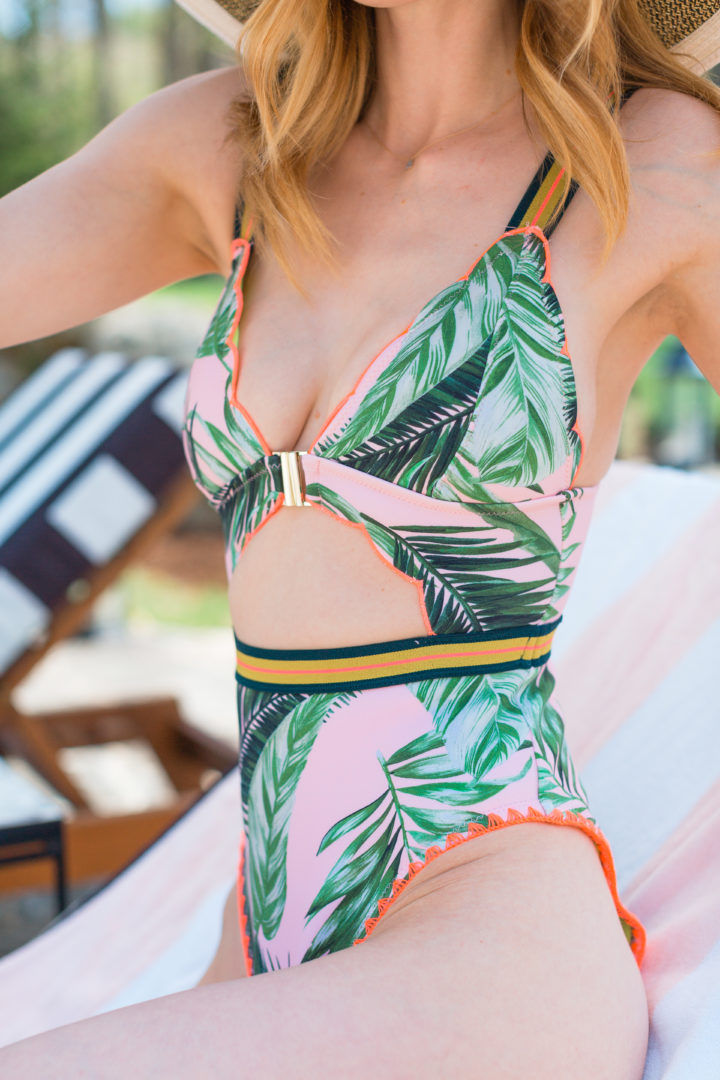 Kyle and I are going out to a couple great dinners while here– one night of sushi, and another at my all-time Miami fave: Joe's Stone Crab! I always have to eat at Joe's when I come to this city!  Otherwise, I plan on bumming it by the pool and at the spa– and Kyle is speaking at a conference while here as well. 
Let me know in the Comments if there are any must-see Miami galleries or lunch spots we have to try while visiting.  And if there are any fab, sexy drink spots please share!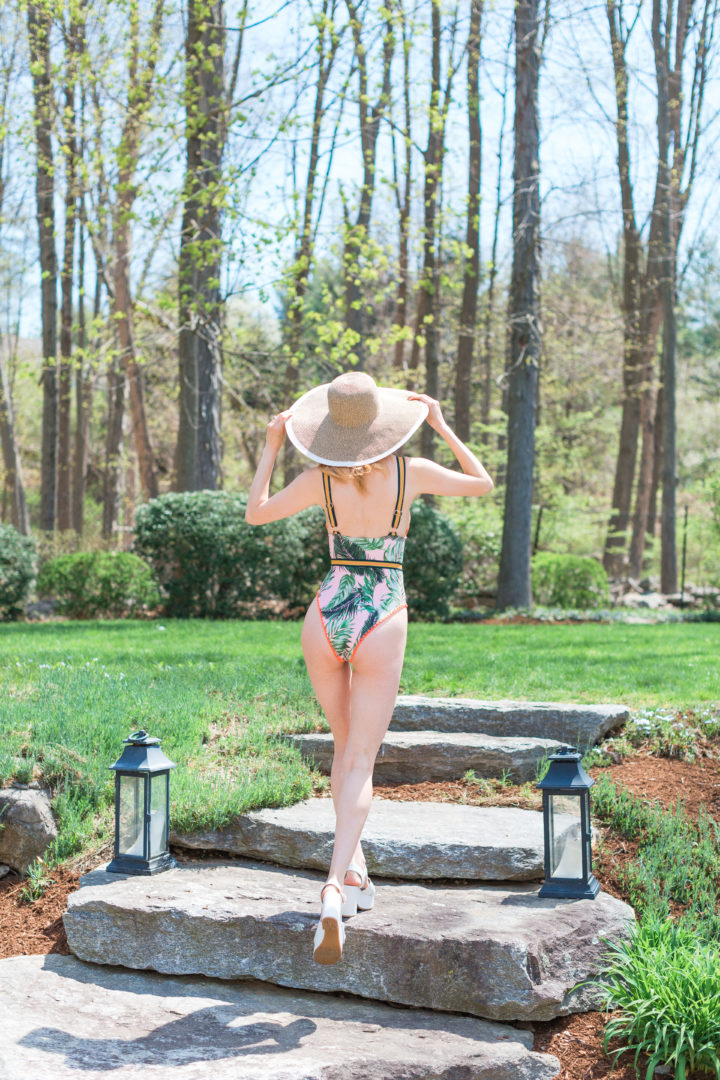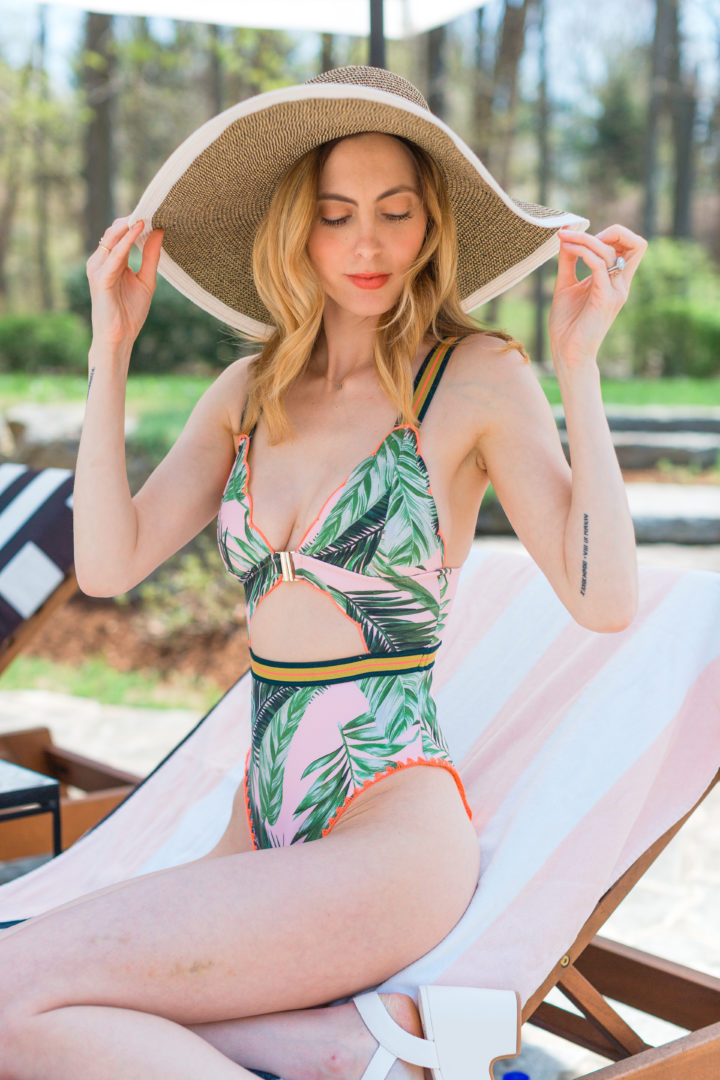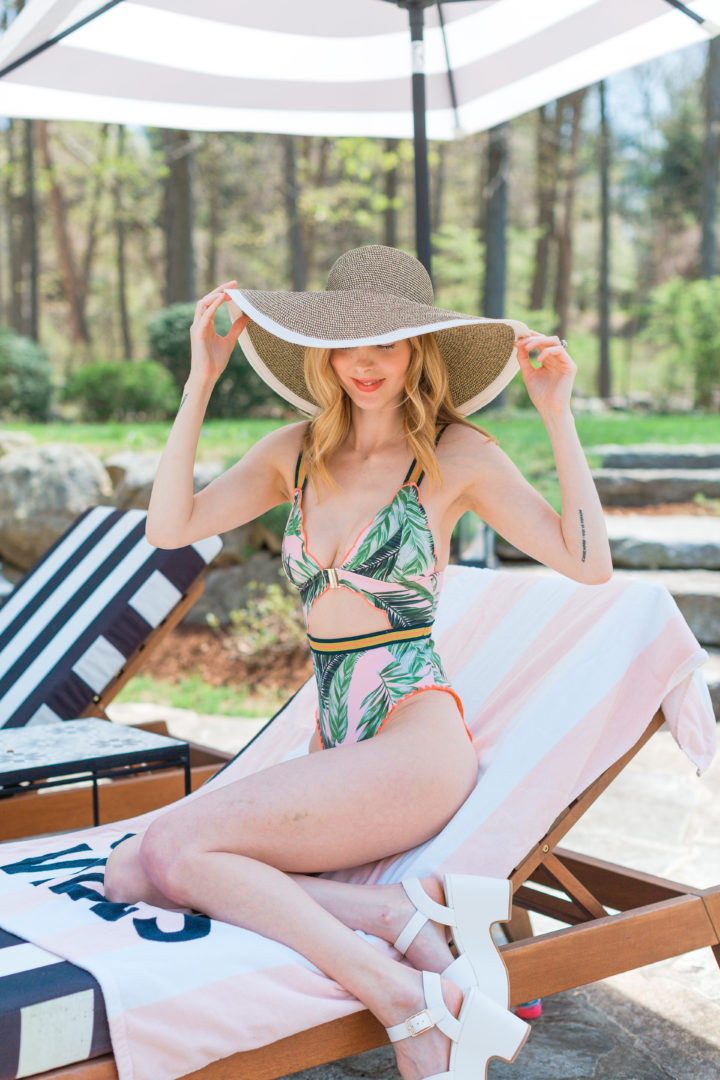 Photographs by Julia Dags.