The following content may contain affiliate links. When you click and shop the links, we receive a commission.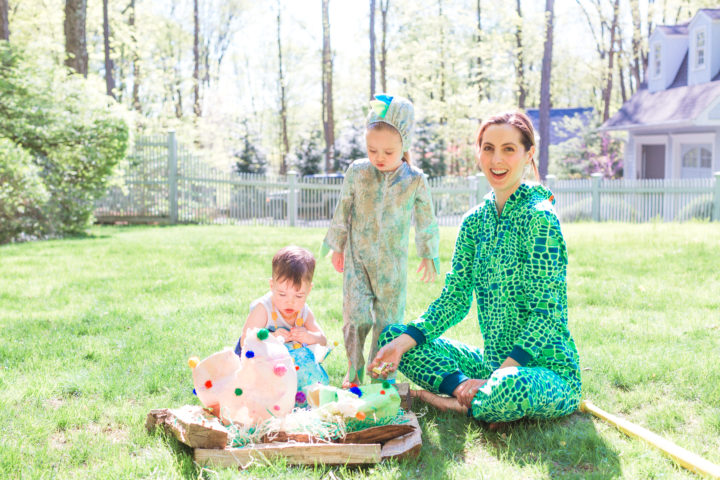 **Many thanks to Universal Kids for sending me this box of crafting materials and for sponsoring this post! As always, the thoughts and opinions expressed below are entirely my own. 
You guys know me, I'm always down for a fun craft! Over the years, I've found crafting to be a really fun way to connect with my kids and inspire our time together.  It makes those slower days pass more quickly– and I think being creative together builds such positive memories! We all run out of creativity steam every now and then, but there's no reason why getting crafty and creative can't excite you and reinvigorate you– just look to the pros for new inspiration!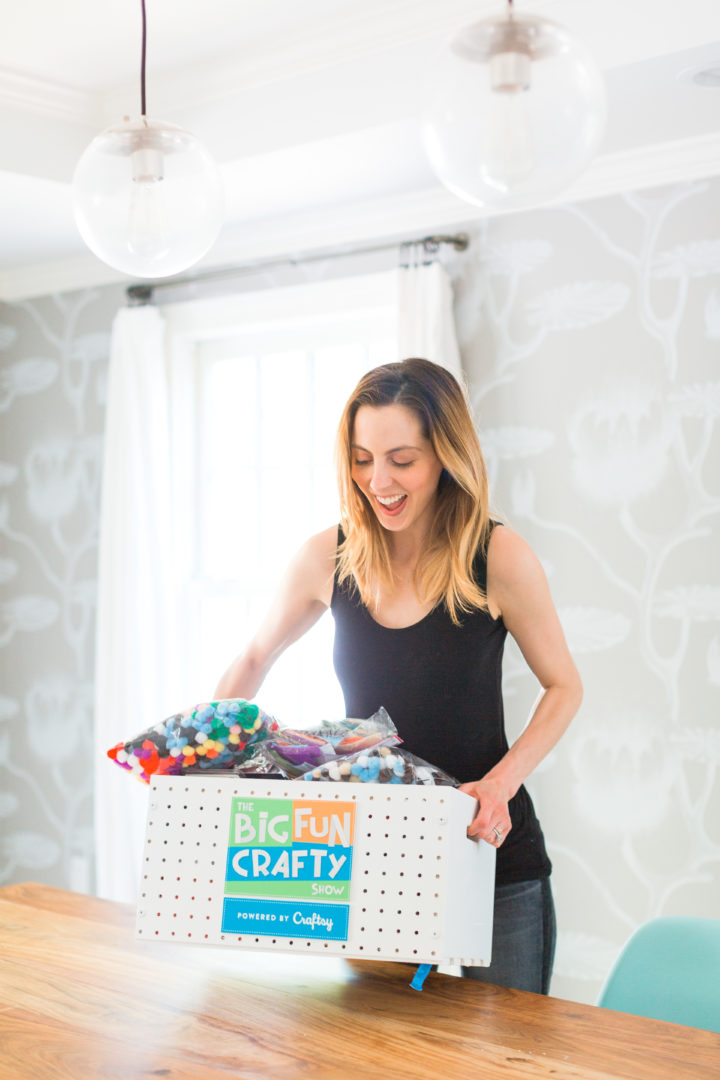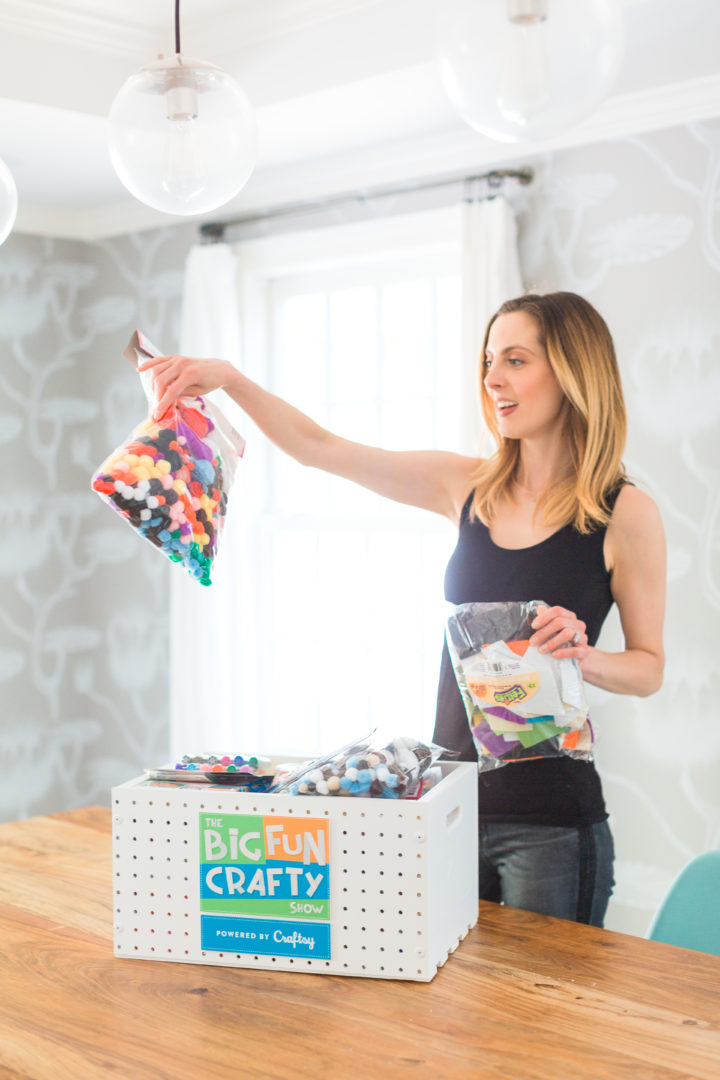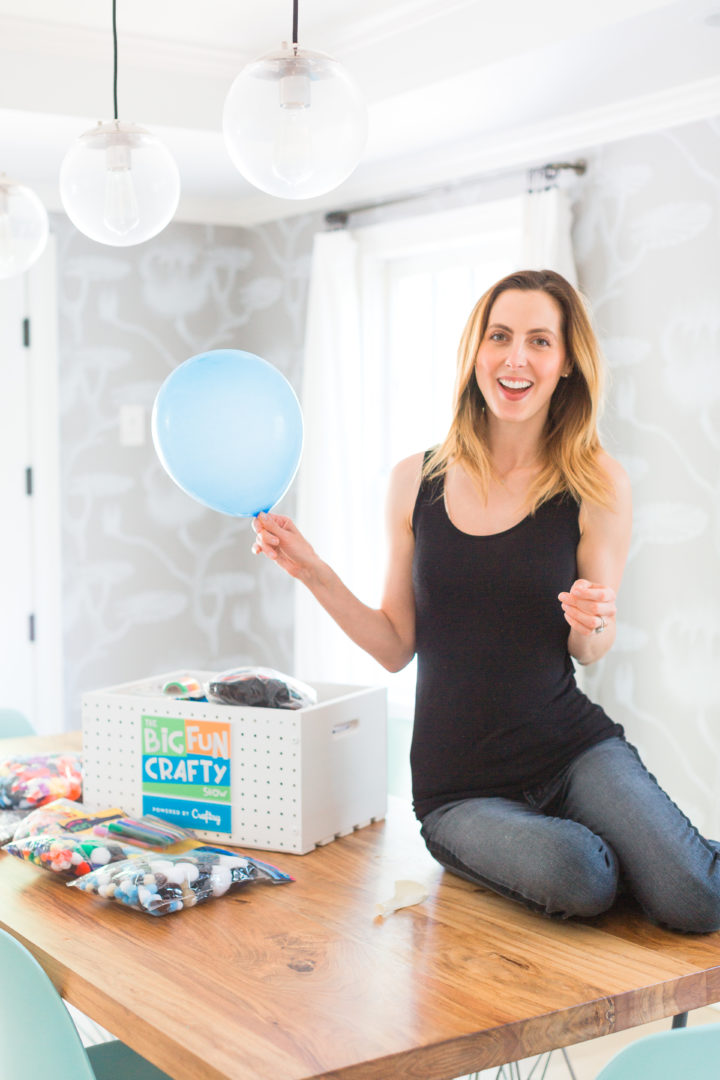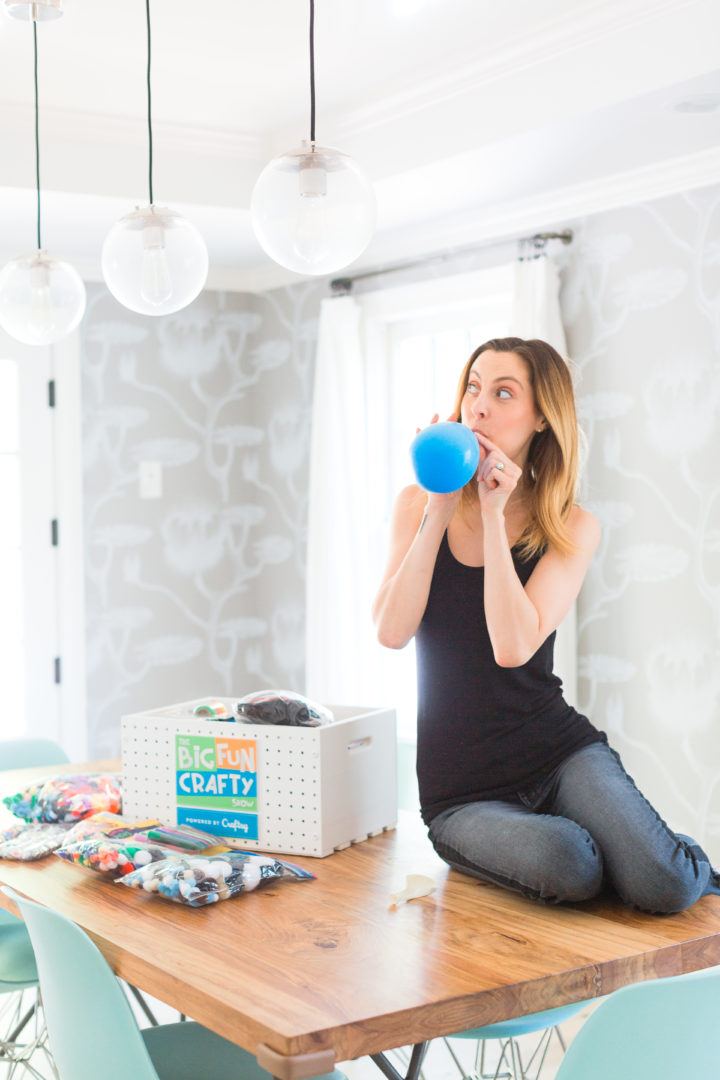 Today I want to share such a fun new show with all of you that is doing awesome things to inspire kids and adults alike, and to really spark the creativity that kids need to succeed in so many areas of life.  The Big Fun Crafty Show is a competition series that puts three teams of creative kids to the test as they tackle a fun and imaginative crafting challenge within a set amount of time.  Awesome host Carly Ciarrocchi helps these kids exercise their vision and unique creativity as they build their creations! They even offer tips for viewers at home to participate and celebrate their own creativity.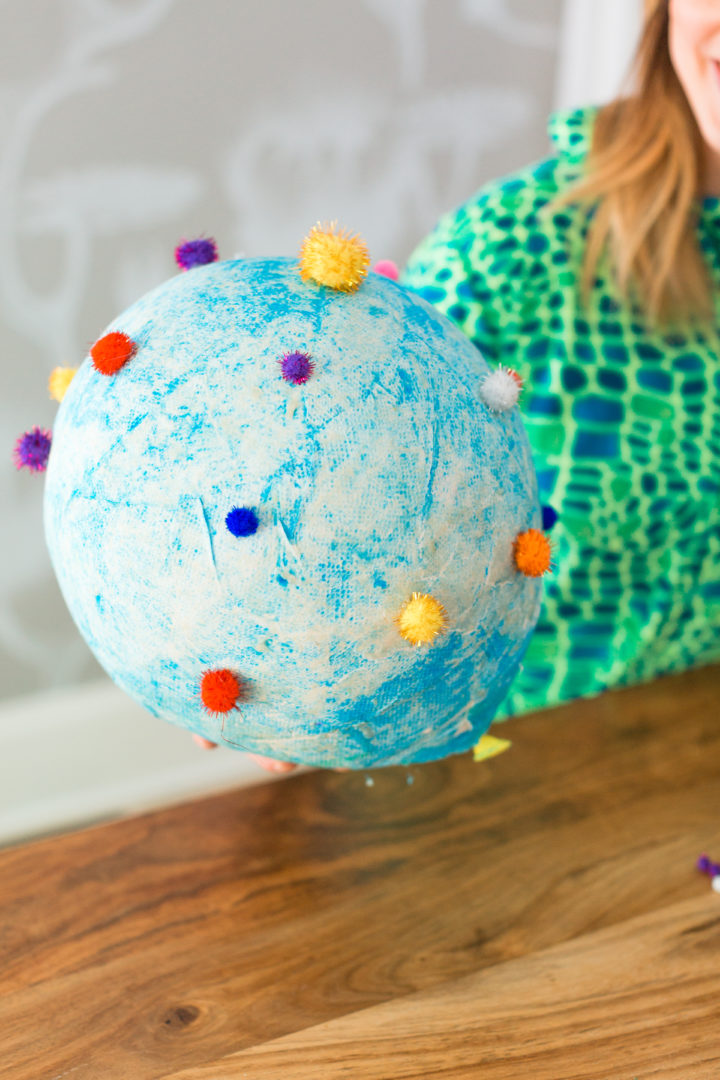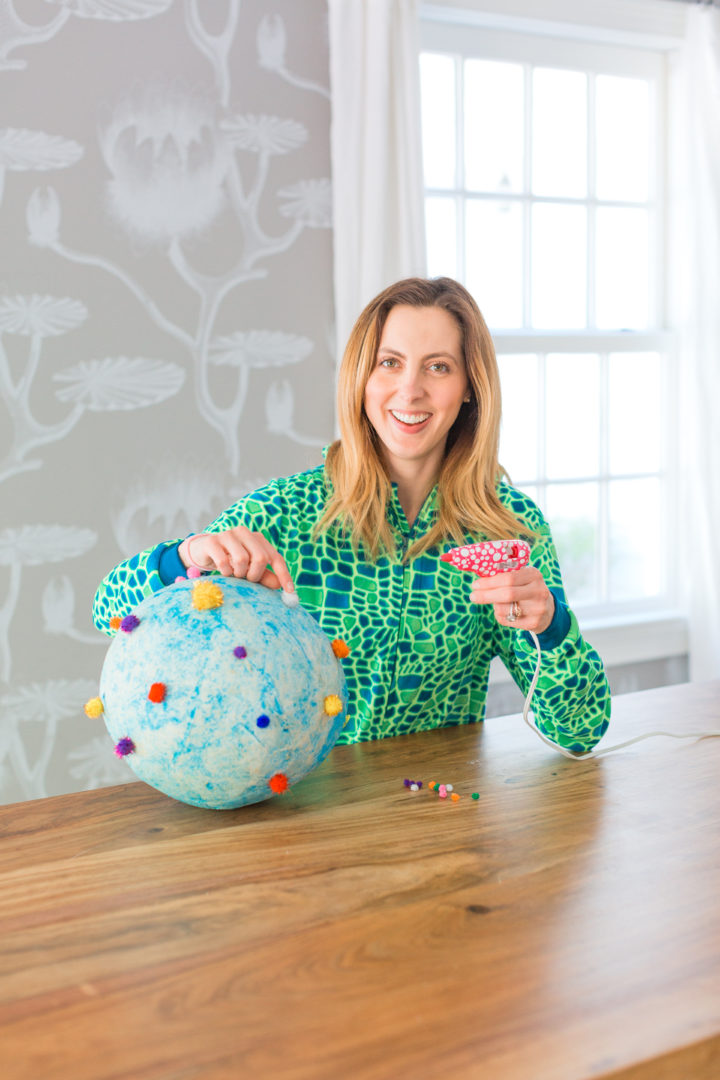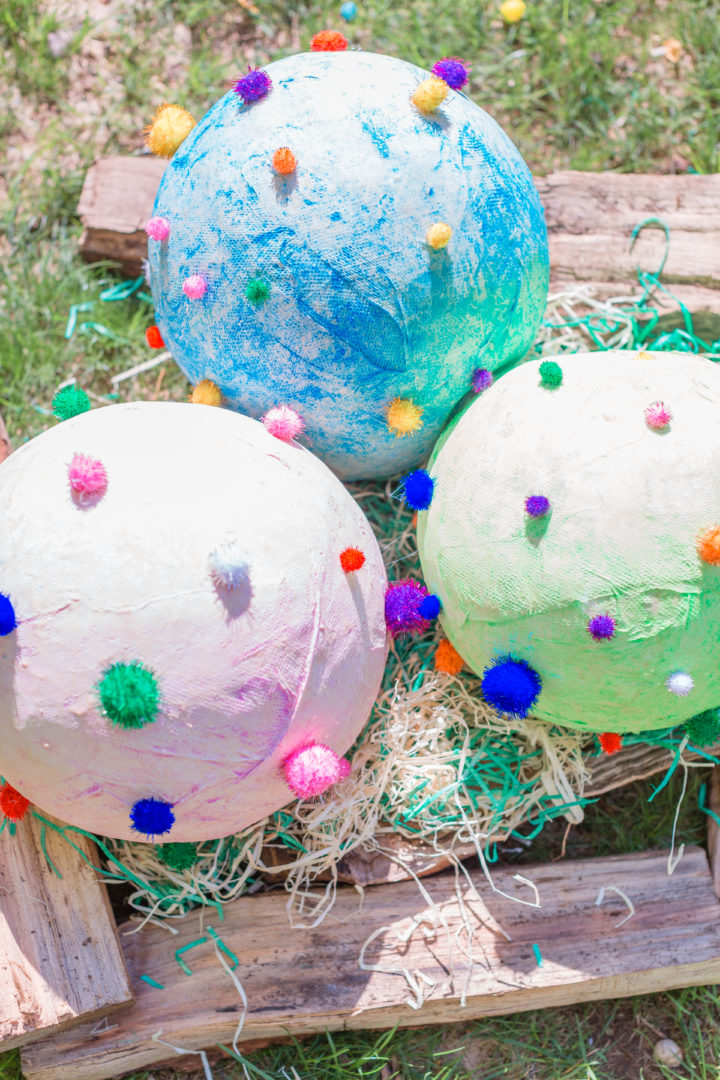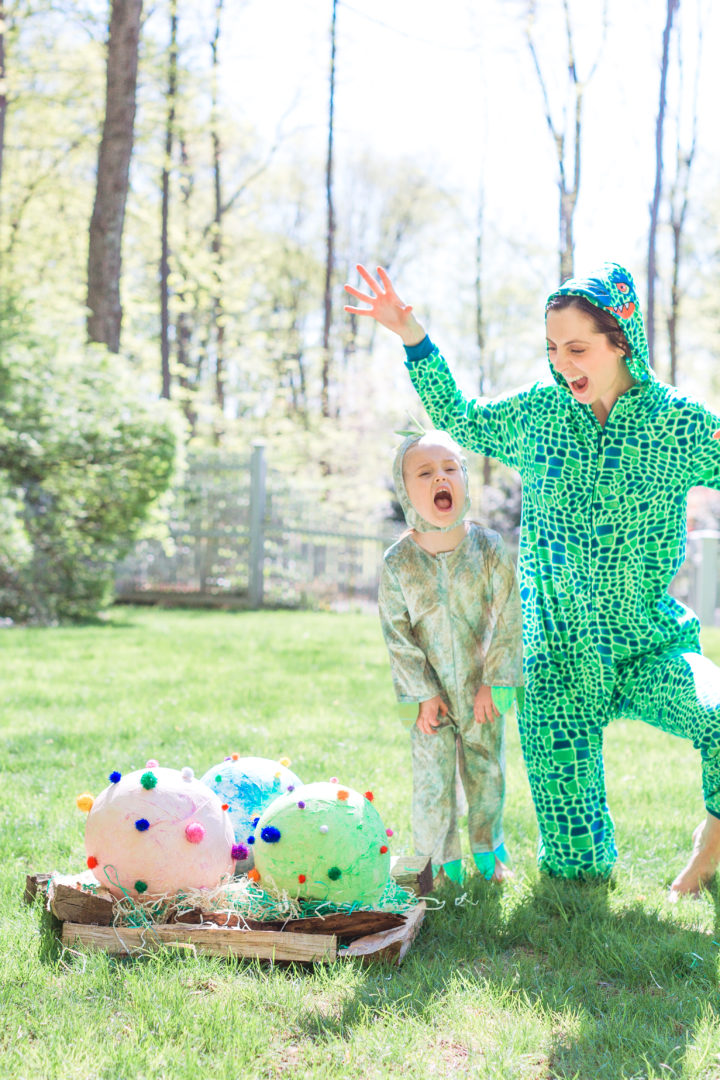 The best part? The Big Fun Crafty Show premieres TONIGHT, May 14th at 5:30 pm ET/4:30pm CT on Universal Kids! I was so inspired by the show that I decided to create a fun kids craft that would lead to some goofy playtime with my own little ones.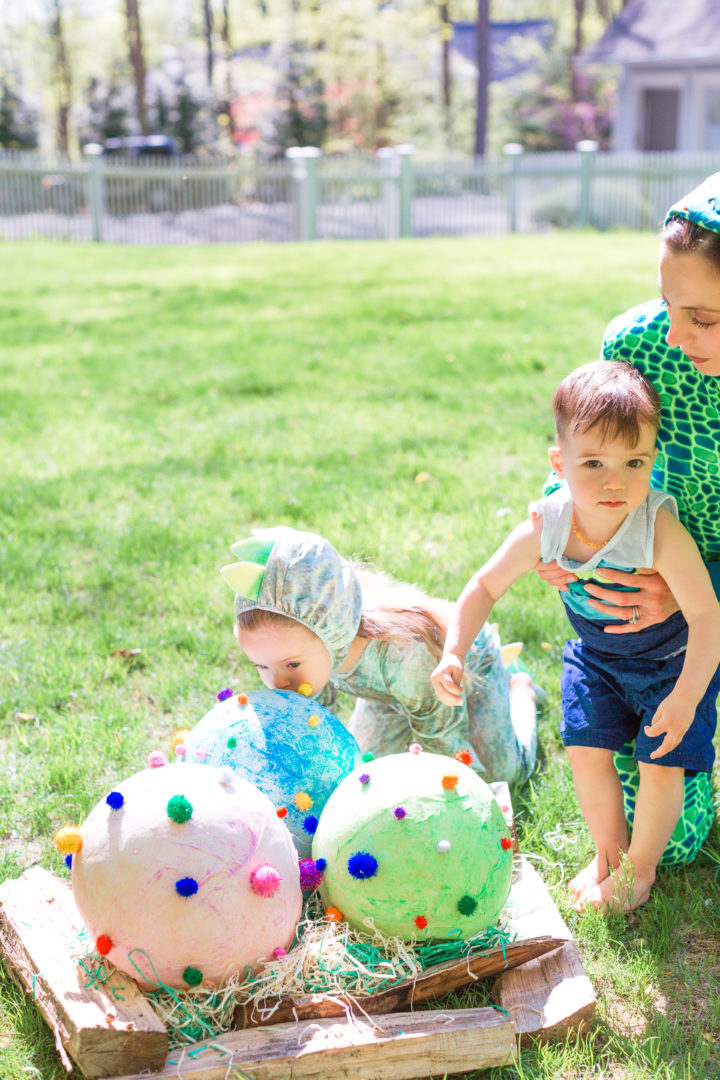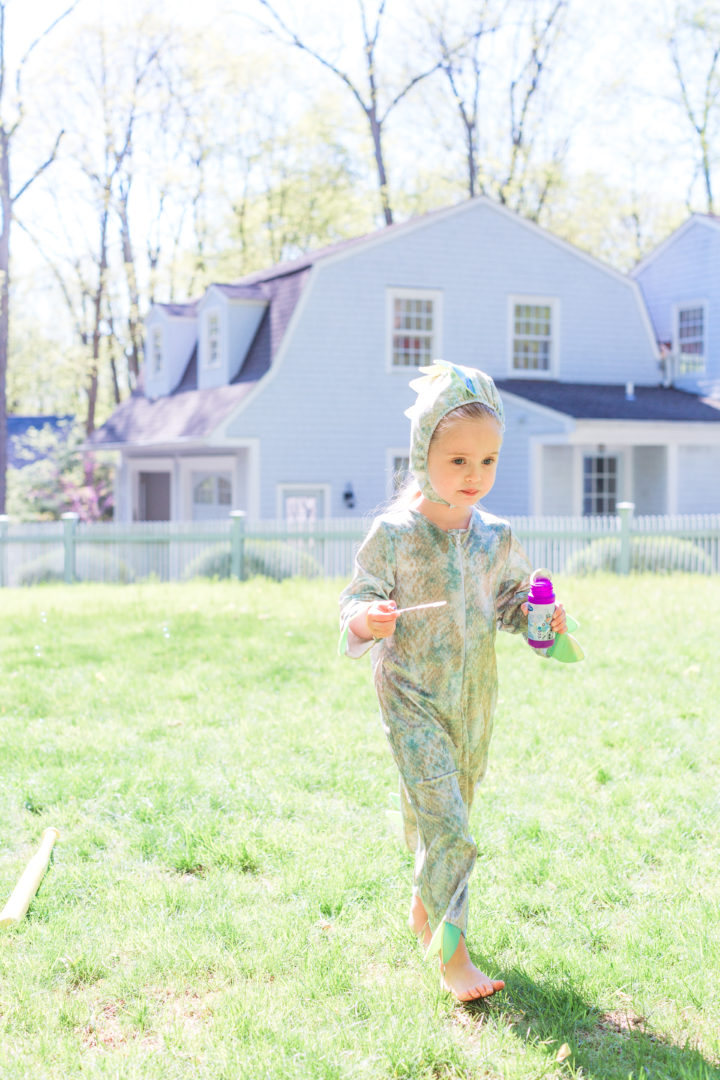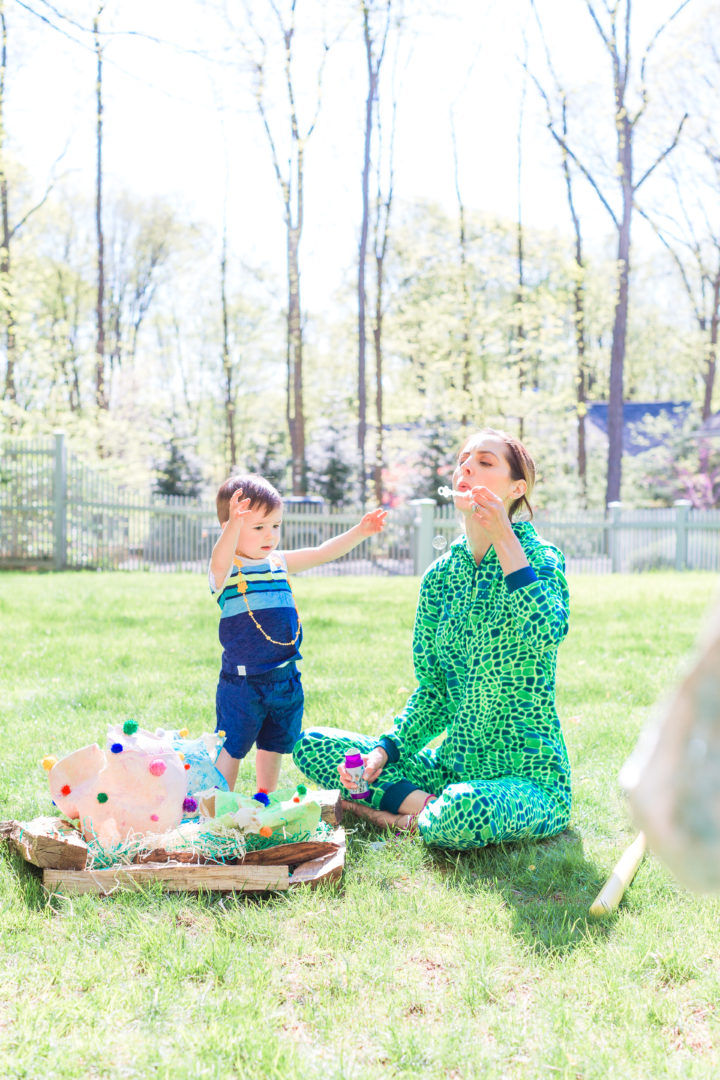 Marlowe and Major are really in to dinosaurs right now, and I saw a fun episode of The Big Fun Crafty Show that features piñatas…I thought it would be awesome to combine those two things and make Dinosaur Egg Piñatas!  I had a really clear vision for what I wanted the piñatas to look like, with a hard egg like shell with some fun tinsel pompoms…I knew that a traditional piñata approach was not what I needed.  So went with paper maché eggs instead! The key with these Dino eggs is to start them a couple days before you need them.  You want to make sure that the eggs are really drying as you progress through the steps.  I filled our eggs with fun necklaces, toys, candy, and bubbles, but you can really use anything you'd like.  Extra points for dinosaur costumes, obviously! Life is short, wear a onesie…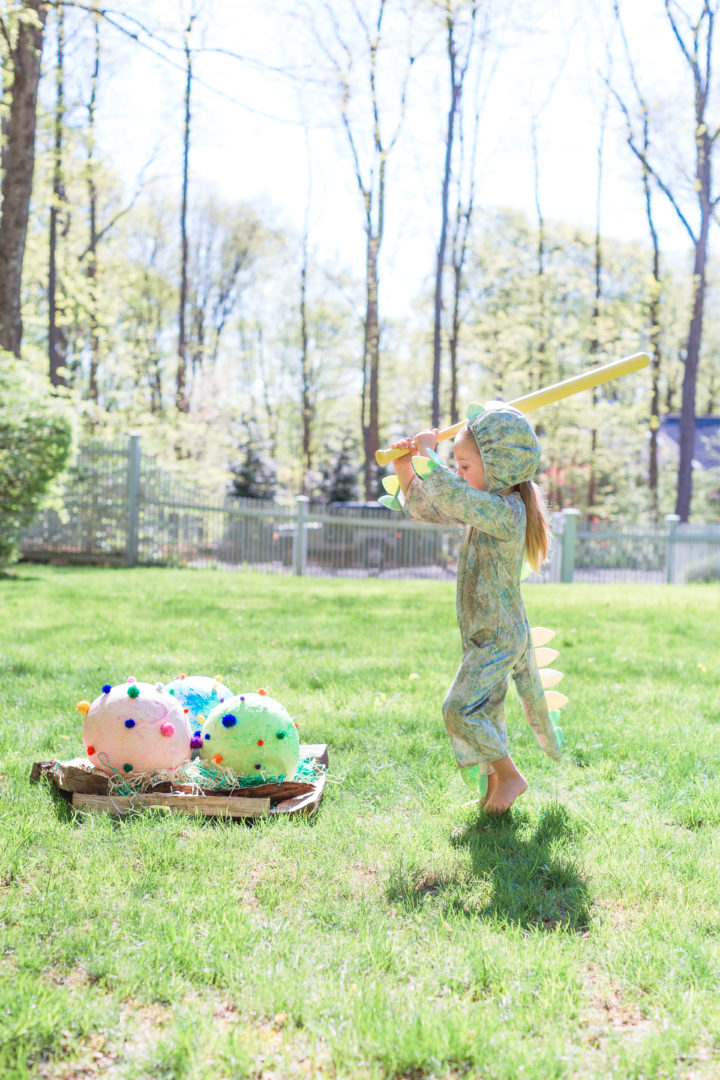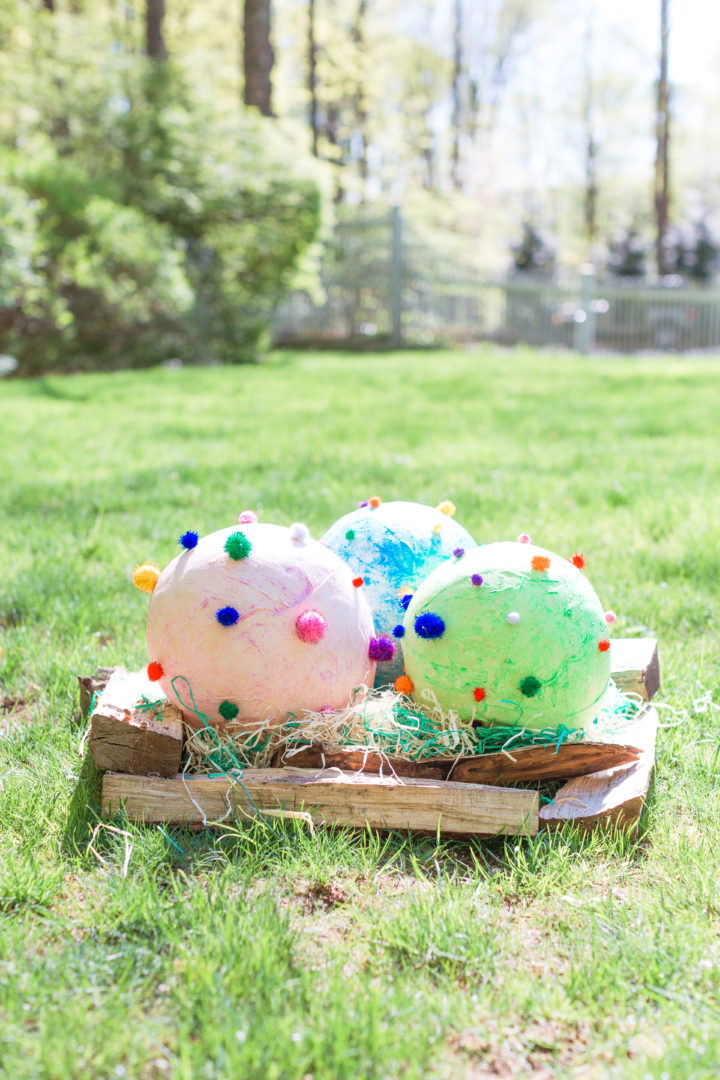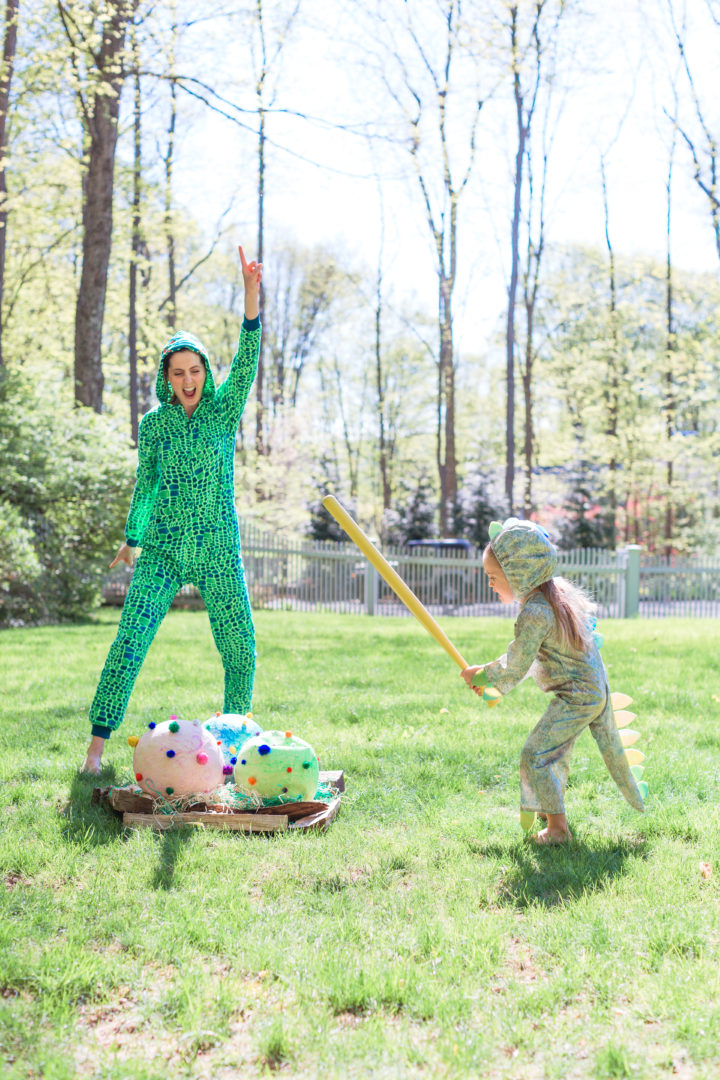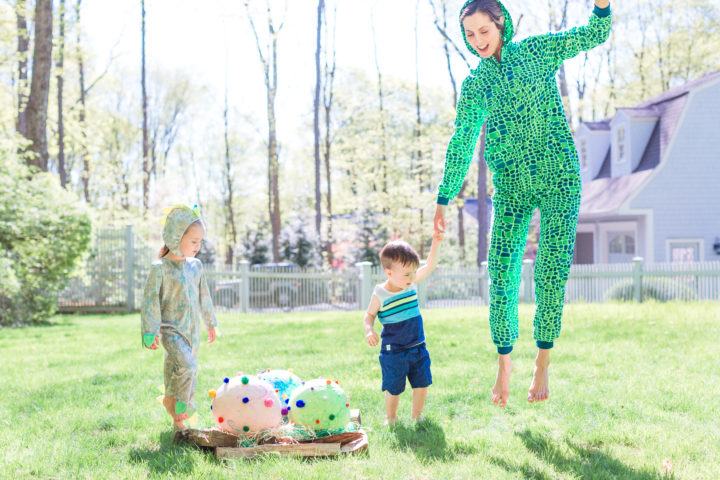 Materials…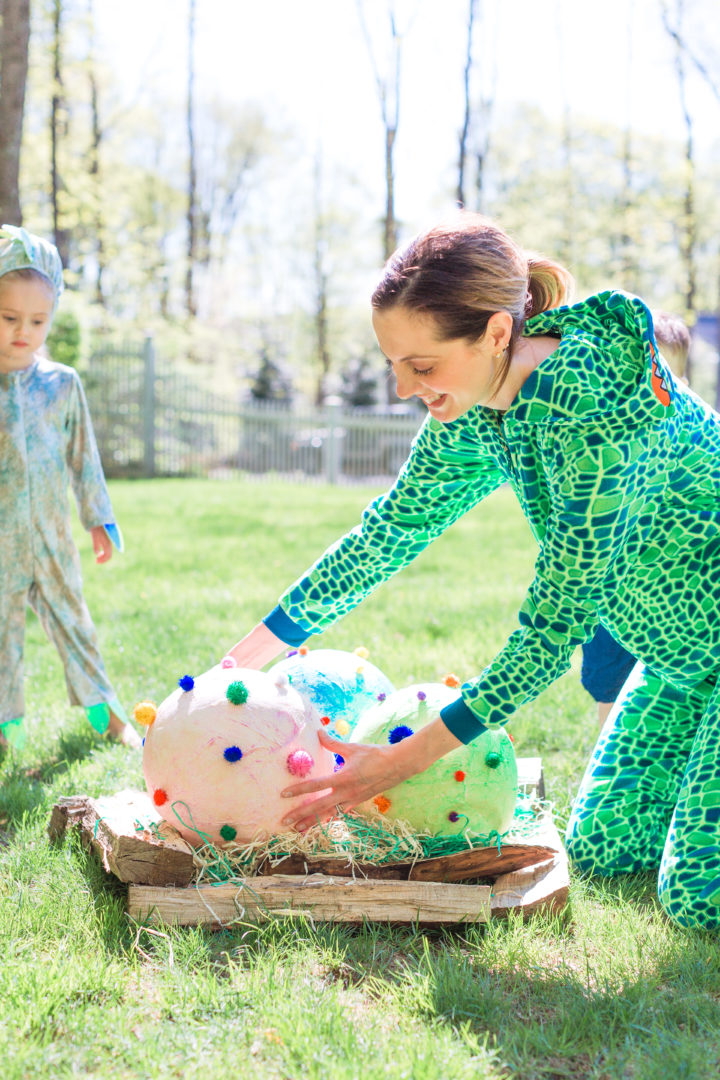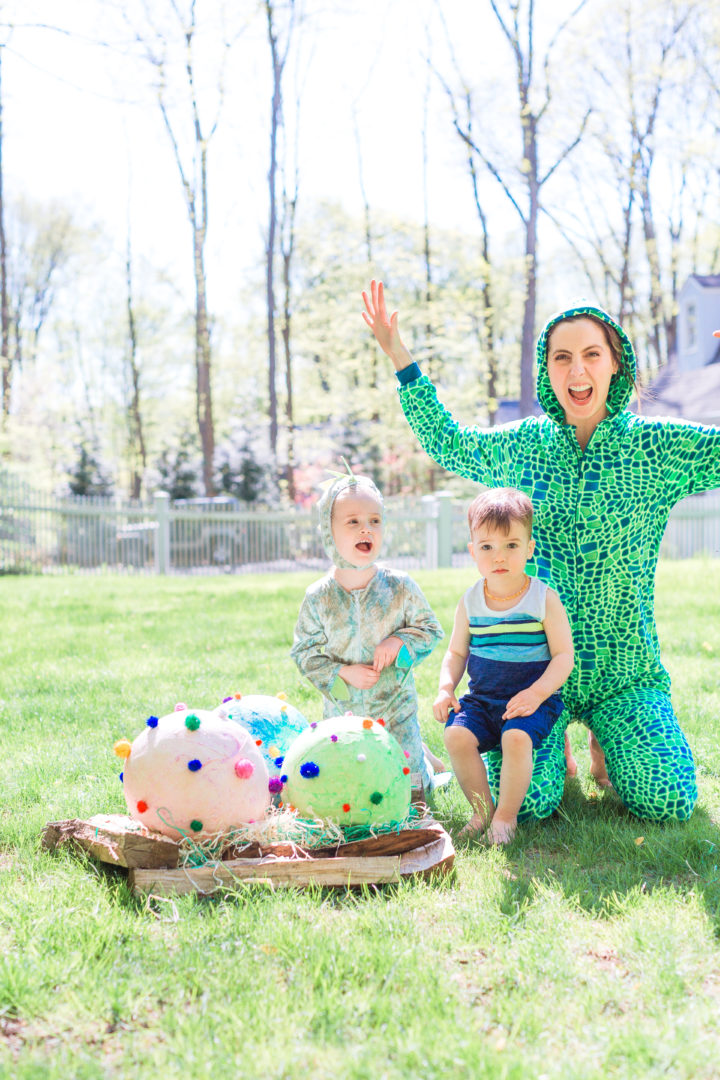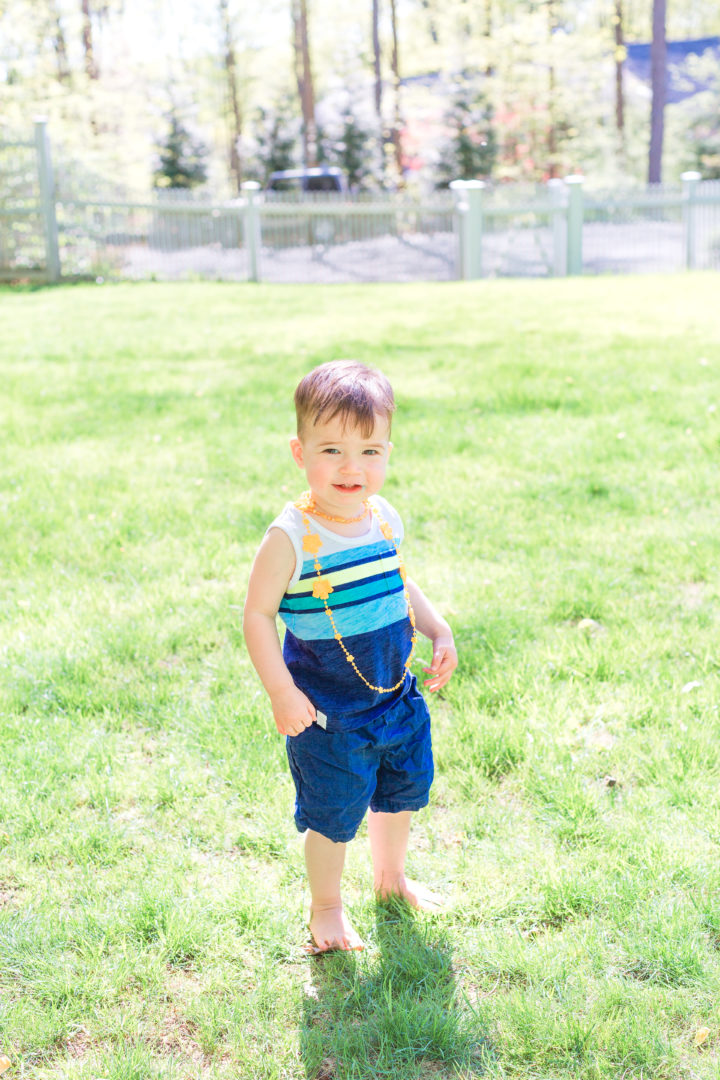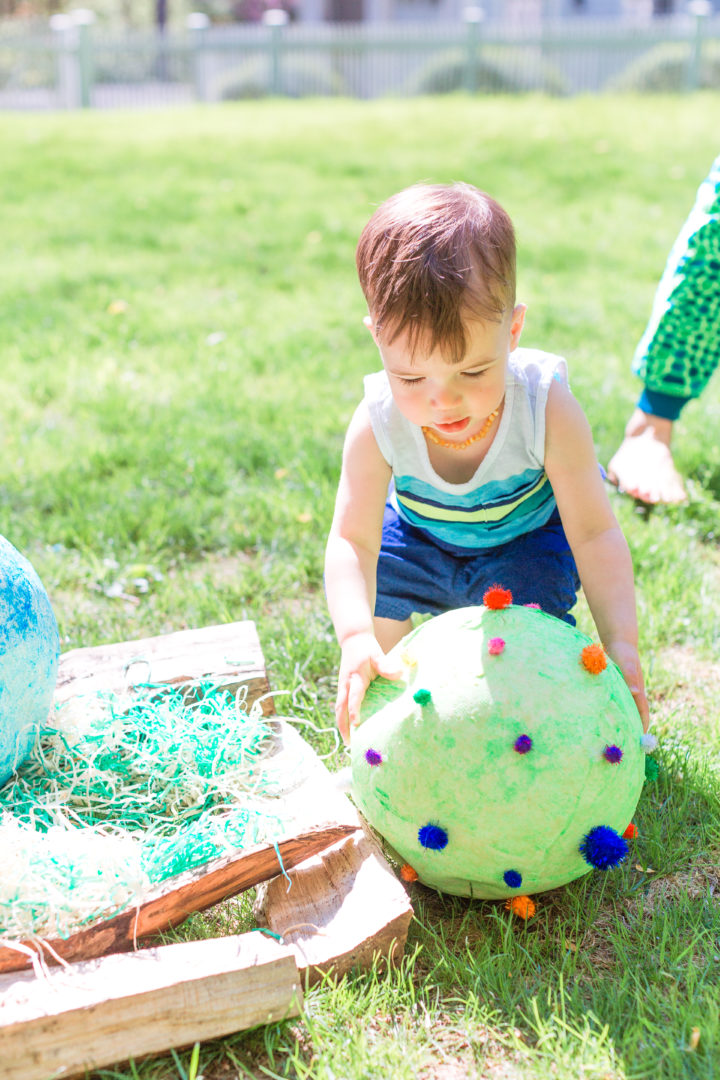 Begin to make your piñatas by blowing up your desired number of balloons. Make sure your balloons are slightly varied sizes so they look like a gaggle of Dino eggs! Now mix up your paper maché: in a large bowl, mix together the water and the flour with the wooden spoon until well mixed.  Drop several strips of newspaper in to the bowl at a time and let the glue mixture soak in a few moments.  One by one, take a strip out of the mixture, squeeze off the extra between your fingers, and then place the strip on the surface of the balloon.  Continue with the strips of newspaper until the entire surface of the balloon is covered, overlapping the strips slightly. Leave an opening of about 4 inches wide at the base of the balloon where it is tied, so that you can put your piñata goodies in side when your eggs are finished!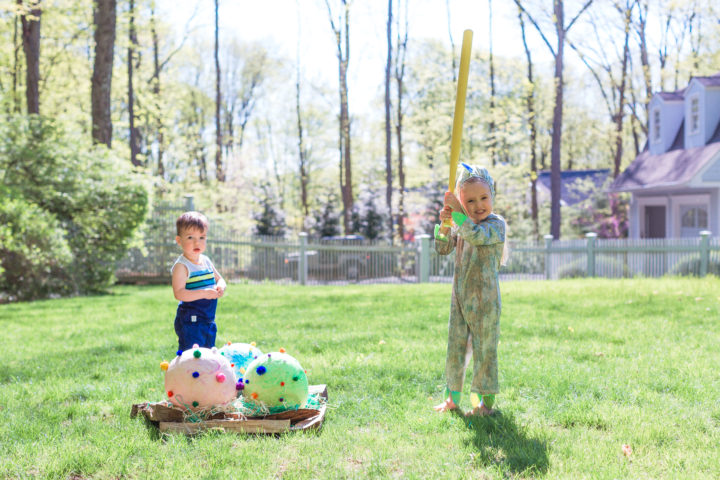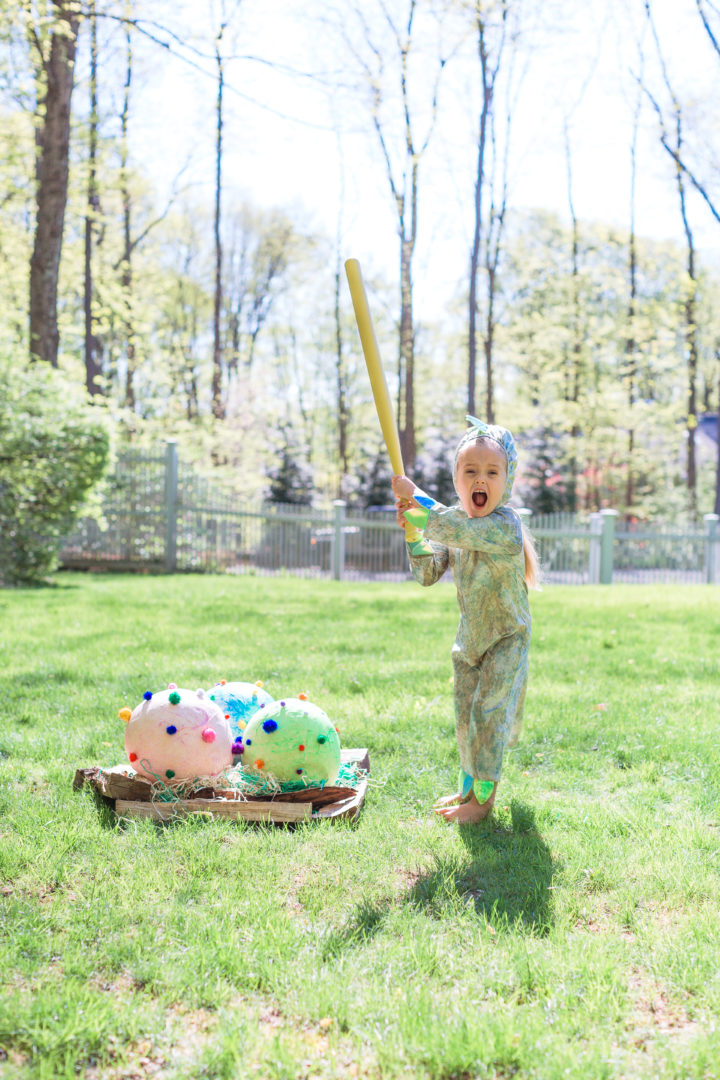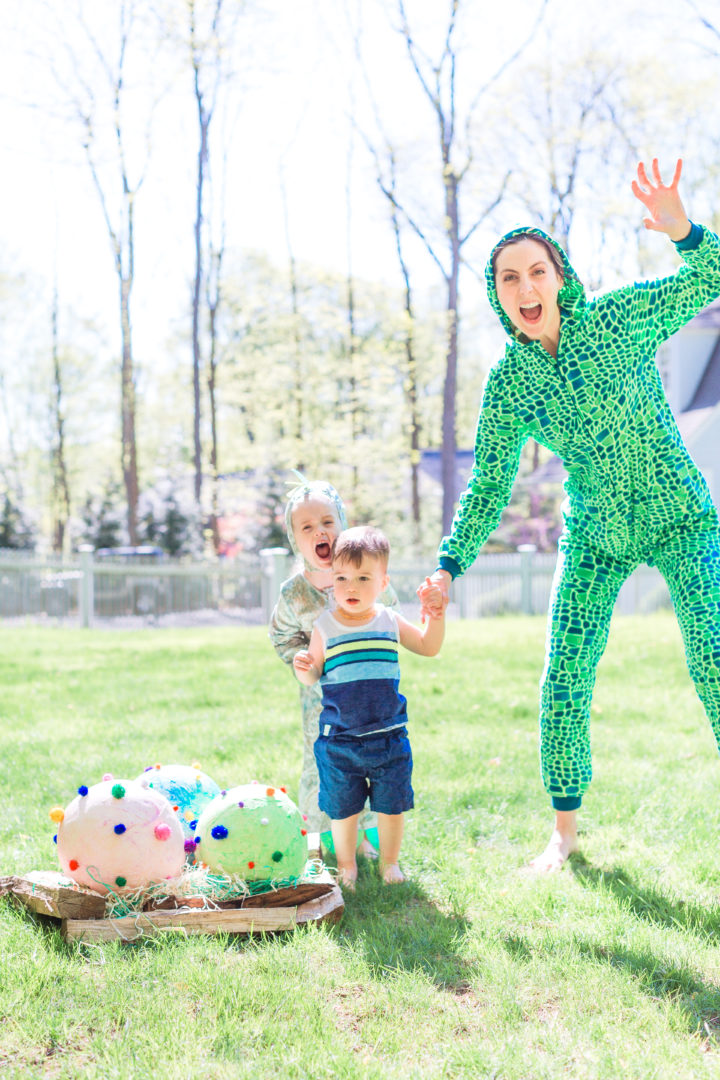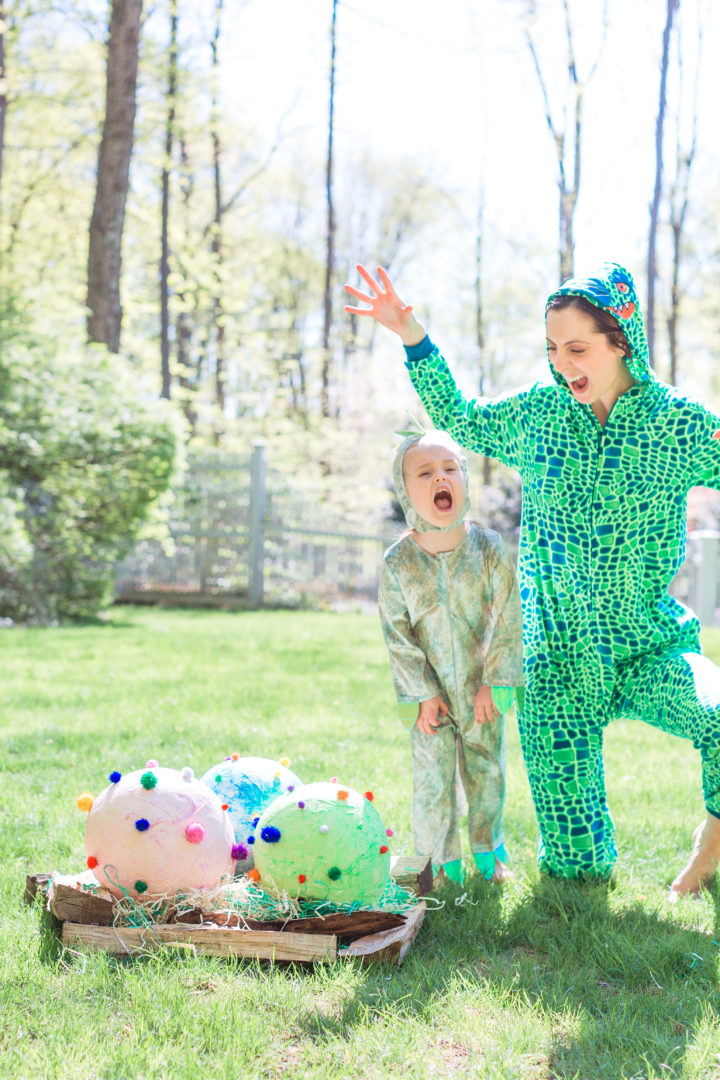 Allow each paper maché layer to dry completely before you apply the next layer.  I recommend approximately 4-6 layers.  Allow the last layer to dry completely before painting your eggs.  Paint the eggs, allow to dry, and then glue your pompoms on the surface with your glue gun.  Place your eggs together, dress in your dinosaur costumes, and go crazy! Highly recommend moving all small toddler out of reach of the baseball bat while other children are batting.  LOL.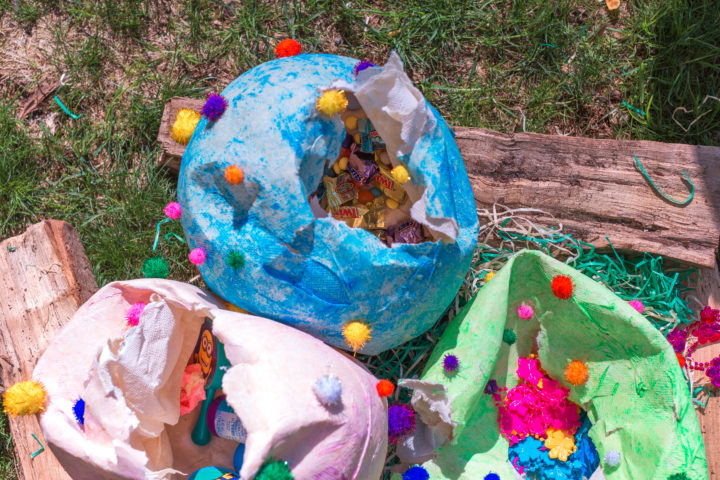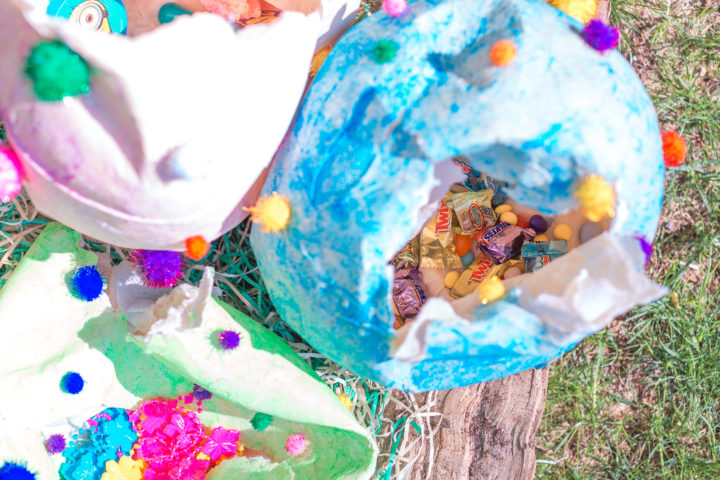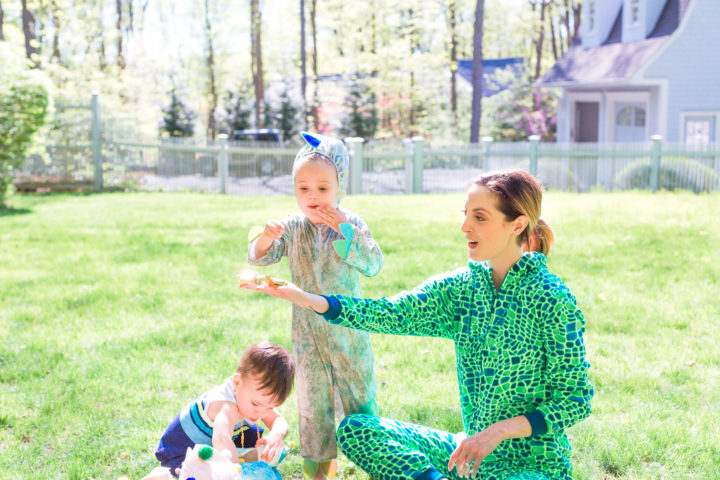 I had such a great time playing out this fun little fantasy world with my kids, and engaging in one of THEIR interests.  The look on their faces when we were all crafting and smashing dino eggs together, as if they couldn't believe it was actually happening– it just made me so happy.  I hope it's something they'll remember for a really long time.  In any case, it sure does beat doing the same old thing after school! Hahaha.  I highly recommend checking out The Big Fun Crafty Show for yourself, and watching with the kiddos in your life.  You will definitely get inspired!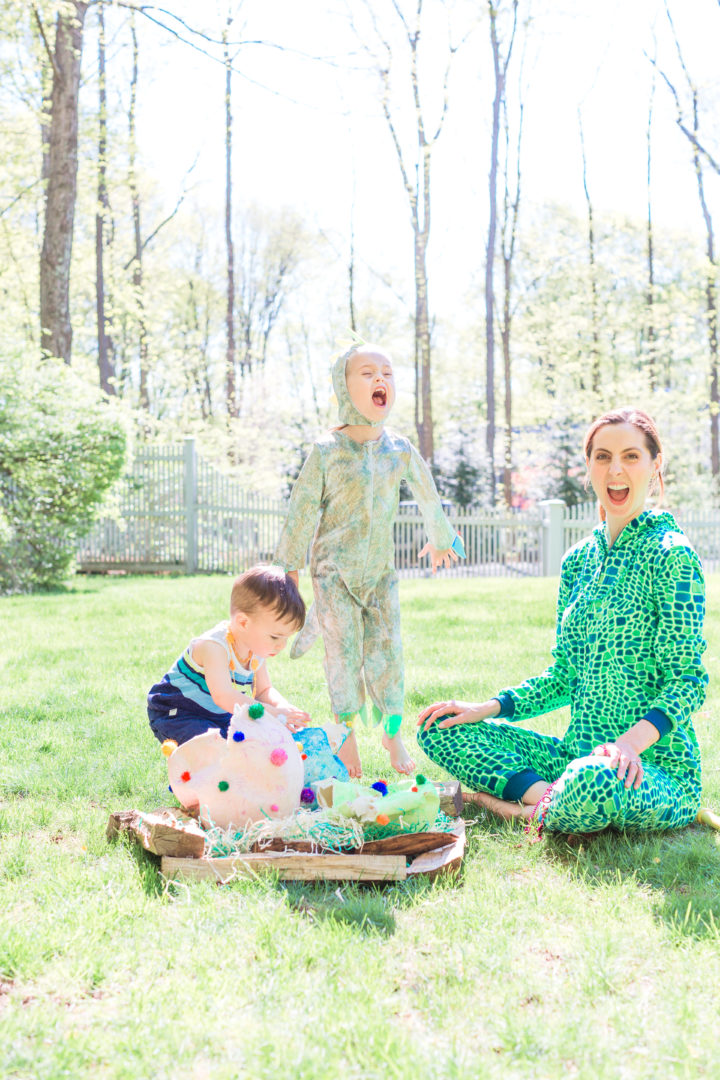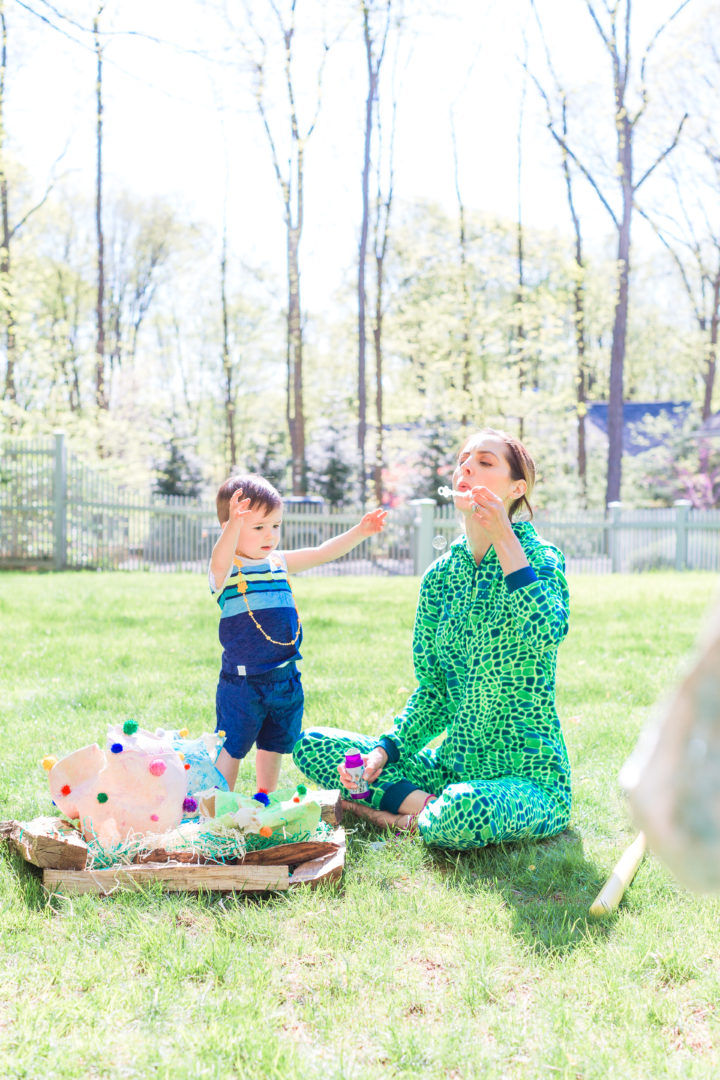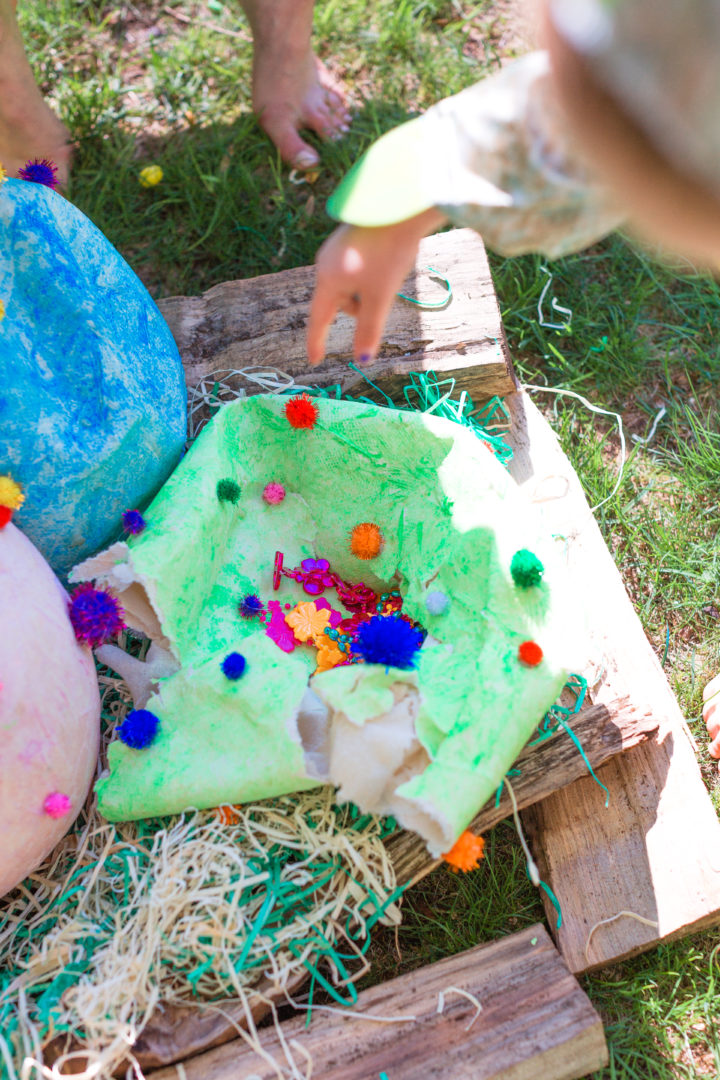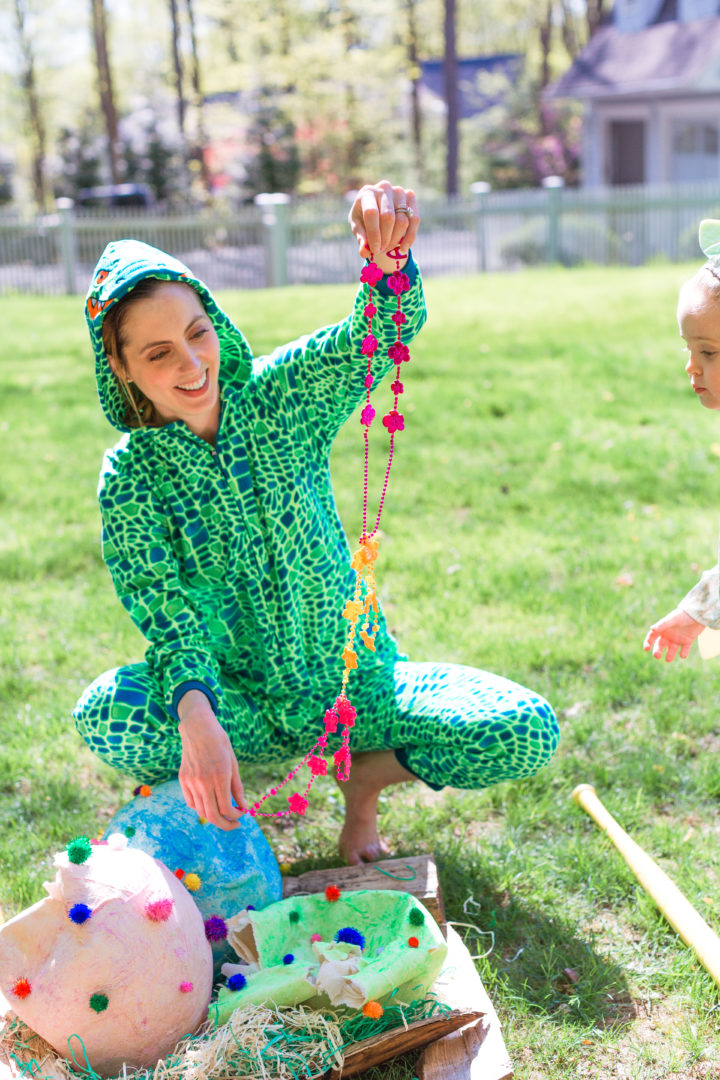 ---