The following content may contain affiliate links. When you click and shop the links, we receive a commission.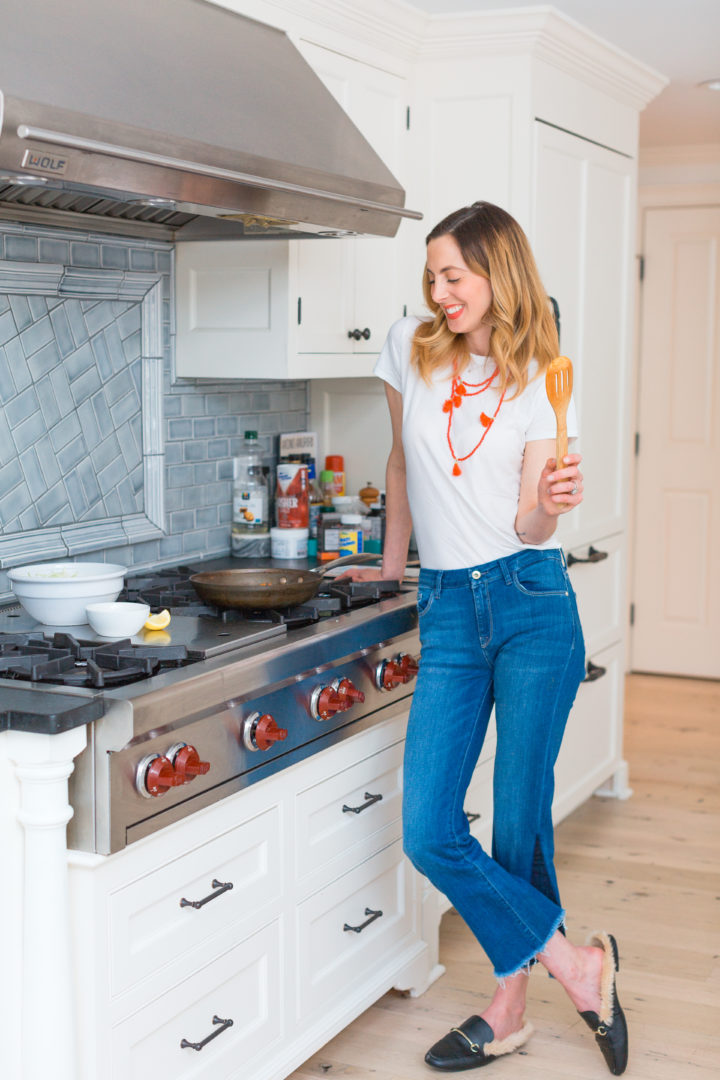 **Many thanks to Blue Apron for sponsoring this post! As always, the thoughts and opinions expressed below are entirely my own.
If there's something I've gotten majorly behind on in the last few months, it has been cooking meals for my family regularly! Or I guess, more accurately, I regularly cook meals for my kids, feed them early, and then order takeout or pick up dinner for Kyle and I.  No bueno.  The problem with living like that is it's expensive and also not very healthy! I've been talking about meal planning for the past few months on my social channels, and lamenting the fact that I've never really gotten the hang of it.  I think the idea of thinking up so many recipes for the week just has felt overwhelming to me.  But I'm determined to get back to cooking delicious and nutritious meals for Kyle and I, and I found the best way to do it– with Blue Apron! And the first 25 readers will get $50 off their first two weeks of Blue Apron! Just click here.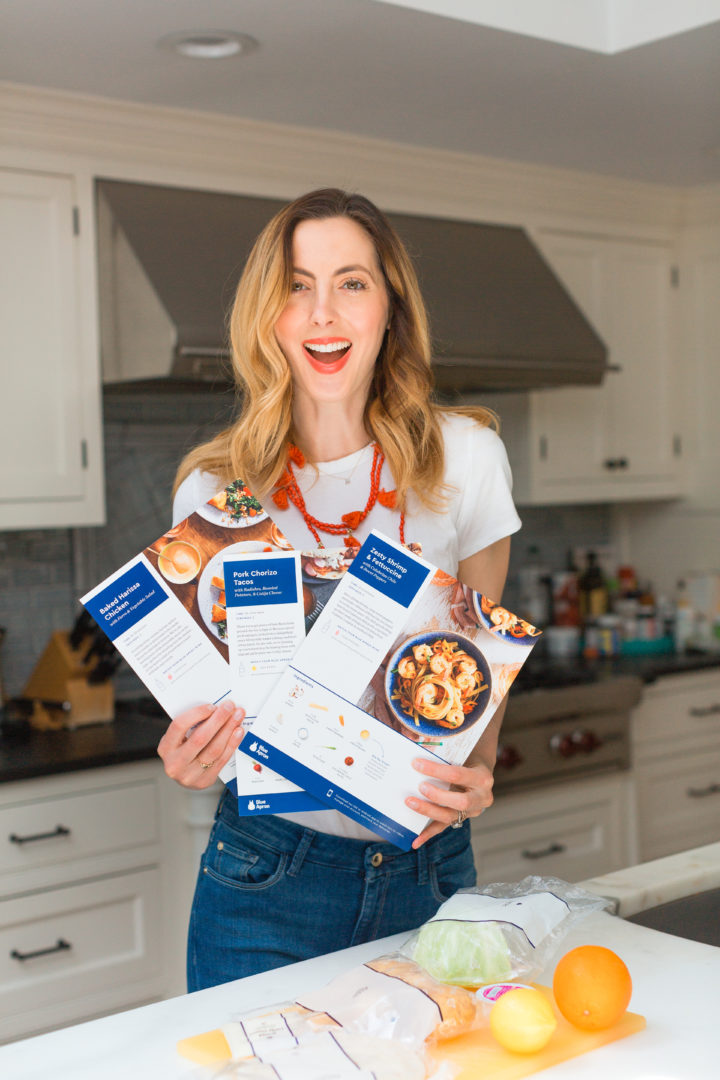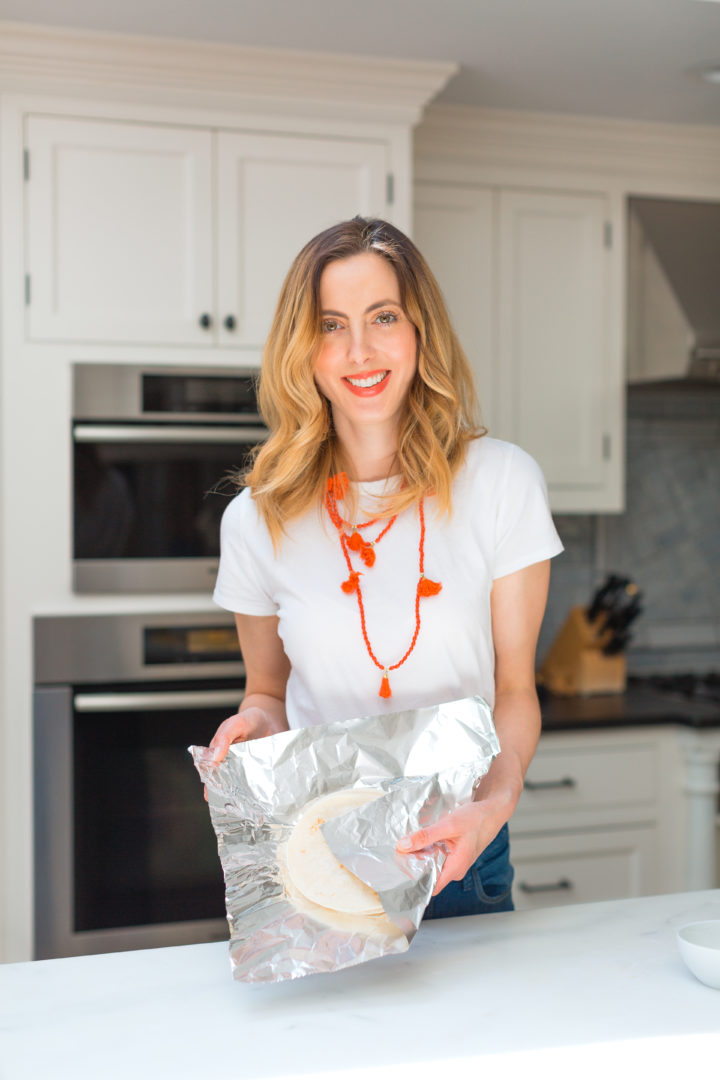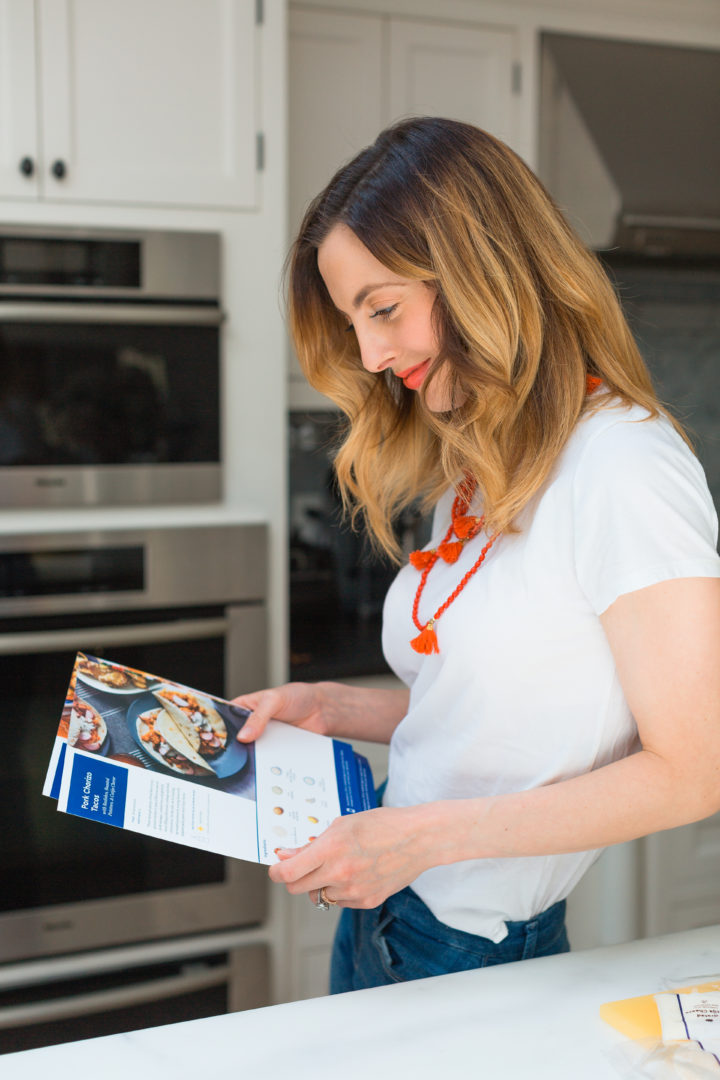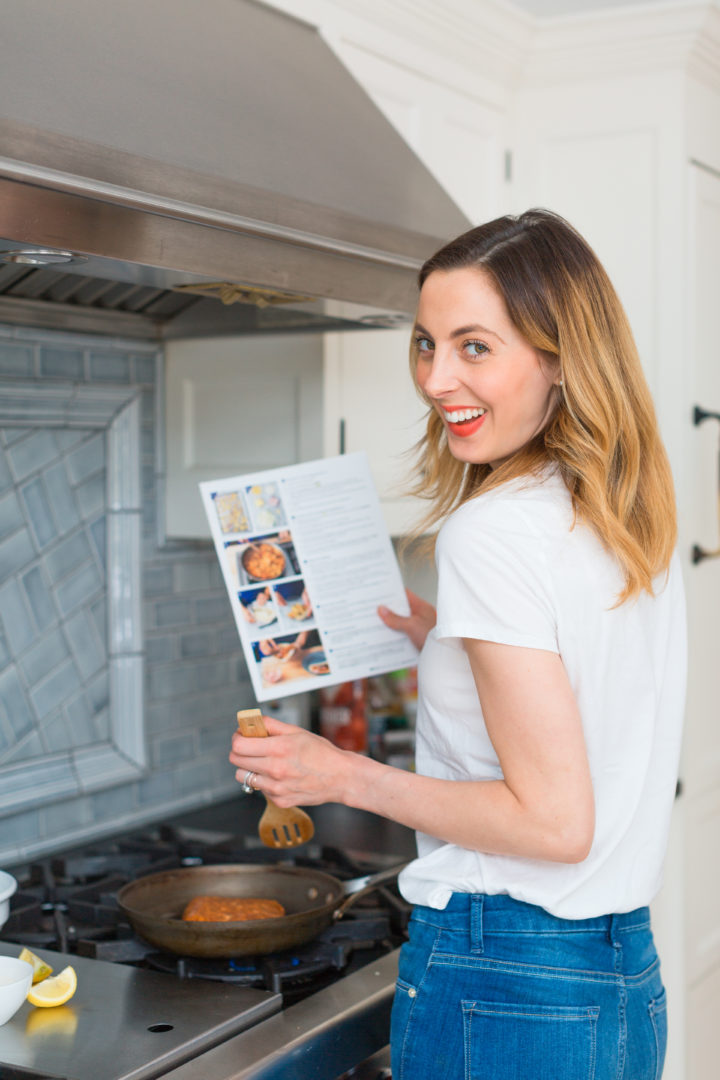 I've used Blue Apron before and loved it– the meals are created by chefs using the freshest ingredients that are delivered right to your door.  My favorite part is that the ingredients are already pre-portioned with exactly what you need– so you don't end up buying expensive spices and ingredients that go to waste or collect dust on the shelf when you don't use the whole jar.  Having the ingredients delivered with an easy-to-follow recipe also helps me get out of my comfort zone and try new things! When I have been cooking recently, I've been going back to the same recipes that I know Kyle likes, and that I can cook with my eyes closed.  It makes for simplicity, but doesn't make for much adventure. It's fun to get to learn new techniques and flavor combos just by following recipes I've never made before!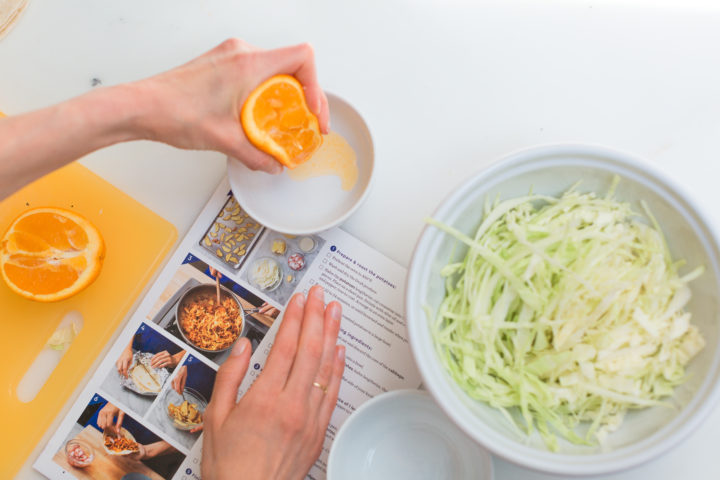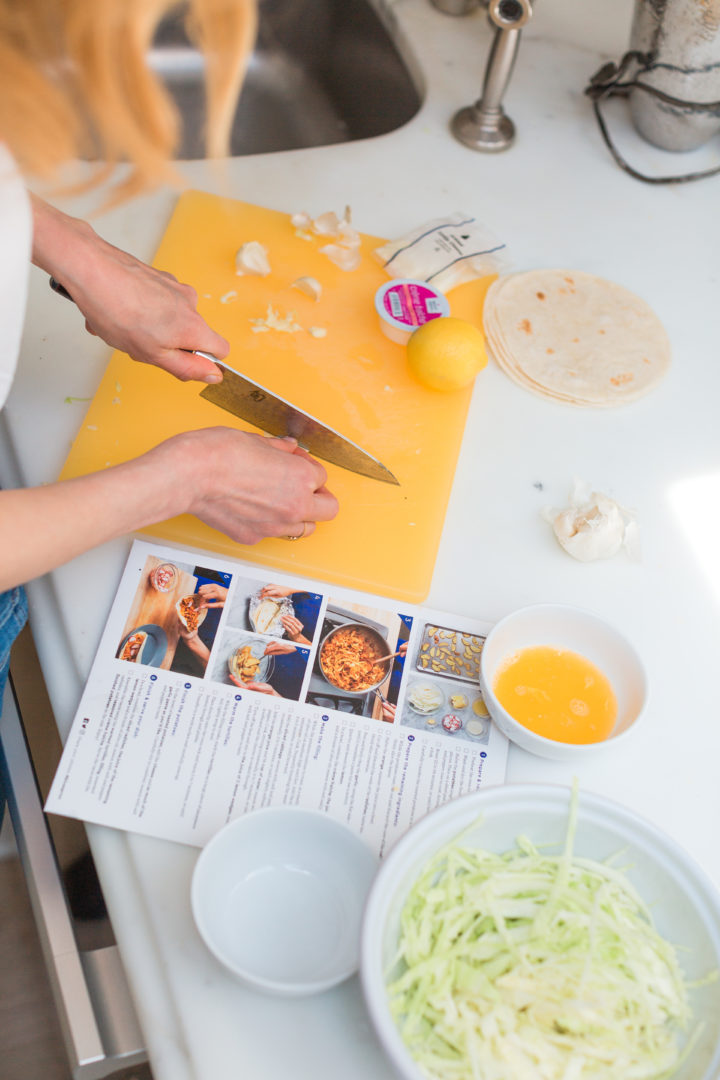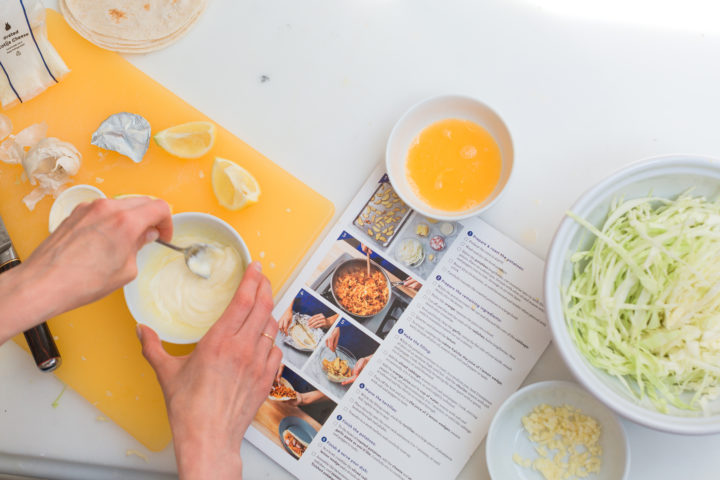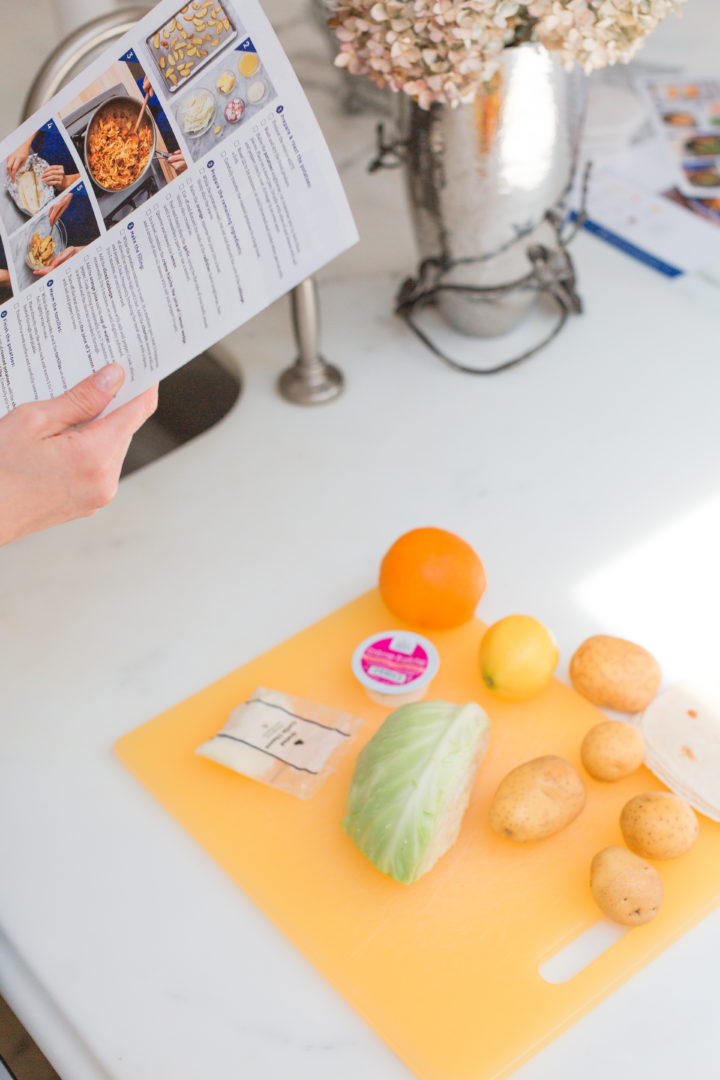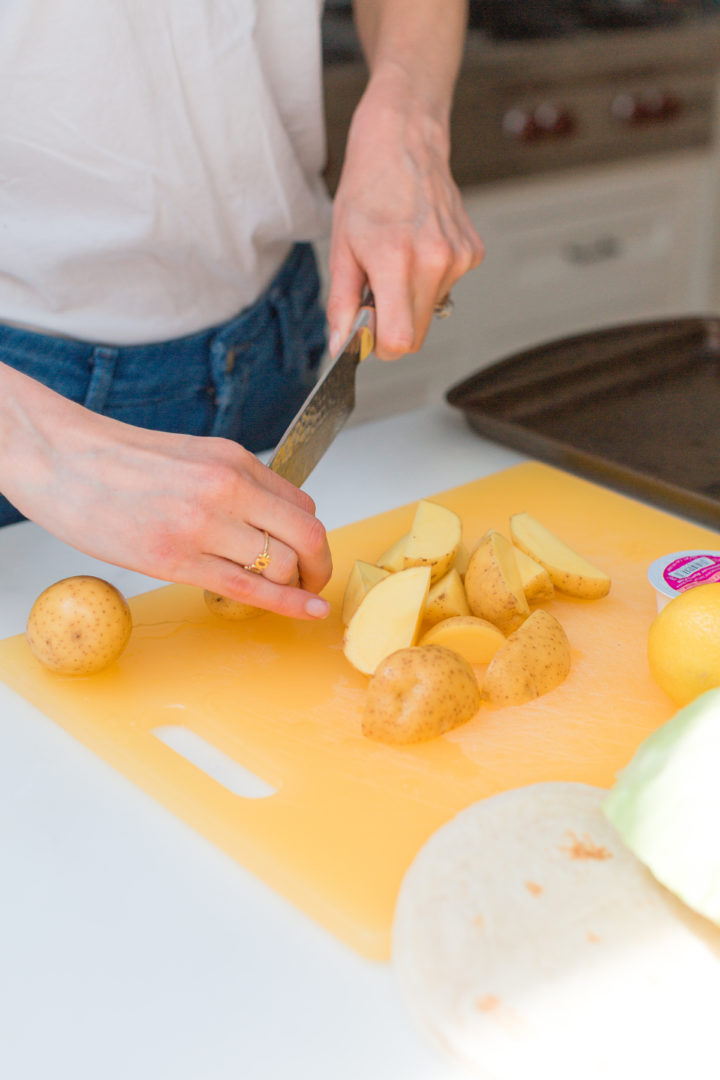 I signed up for the three meal a week plan, for two people.  When you sign up for Blue Apron, you can choose the 2 Person Plan or the Family Plan (four people).  From there, you choose your meals!  There are 8 recipes you can choose from weekly, in any combination.  They're also always adding new ones so you can get unique recipes each time or go back to your tried and true faves. For my first meal back on the plan, I decided to go with the Chorizo tacos! I don't make tacos that often, and besides simple chicken or beef ones, I really don't attempt any other flavors.  This was the perfect excuse to try something new! I also was extremely intrigued by the cabbage ingredient, which I don't often cook with.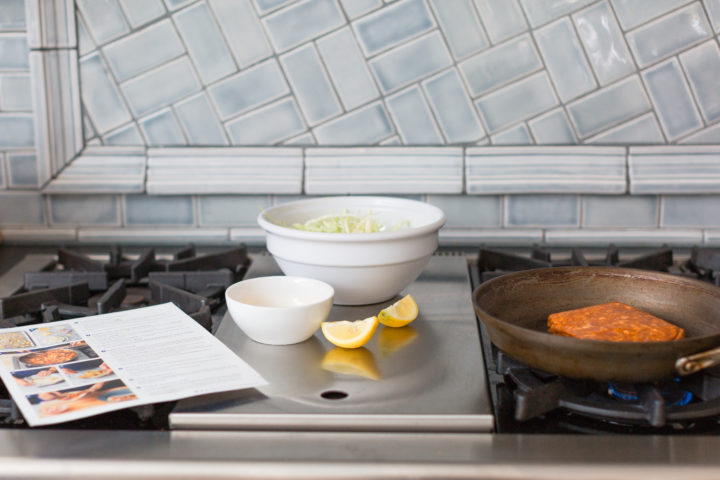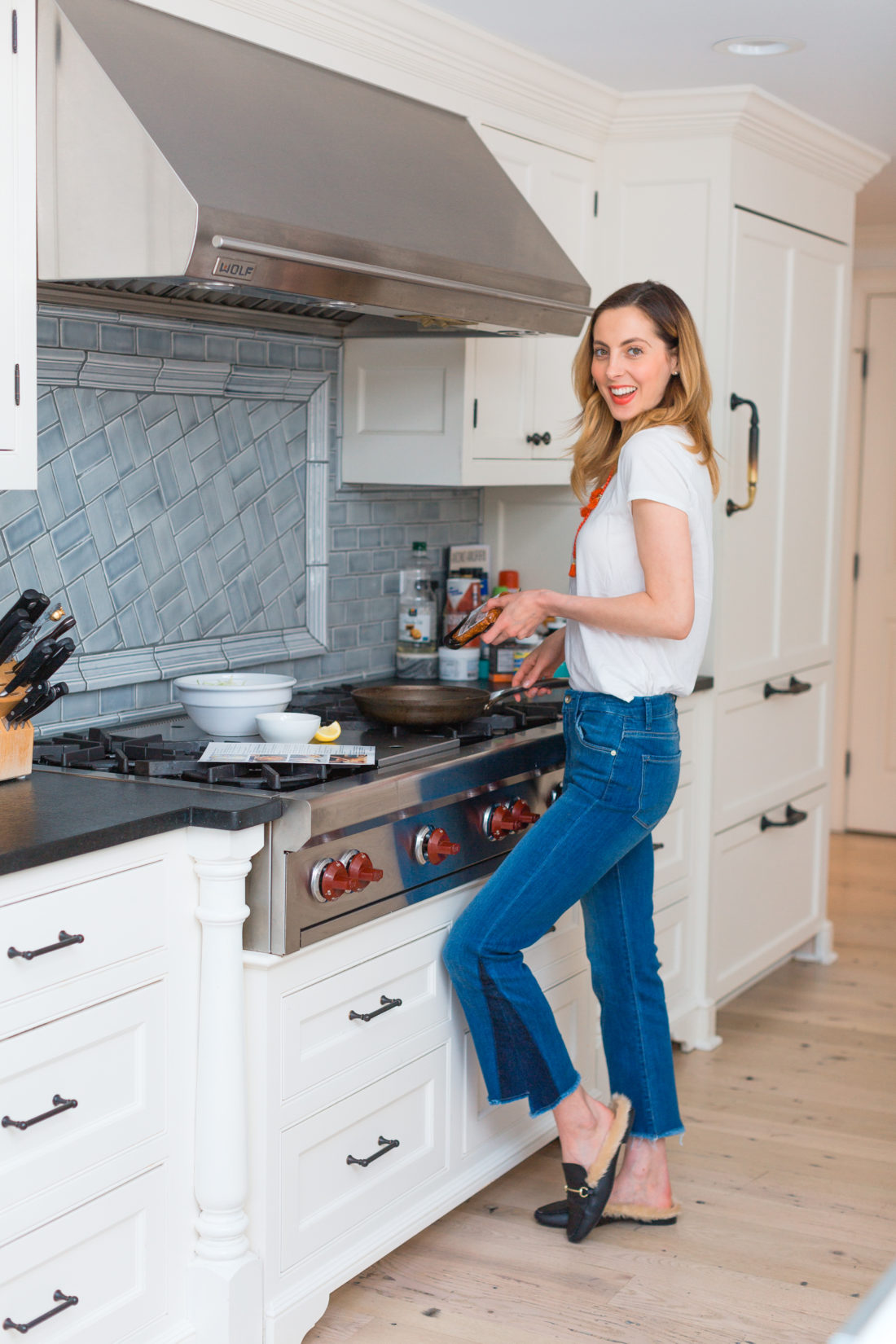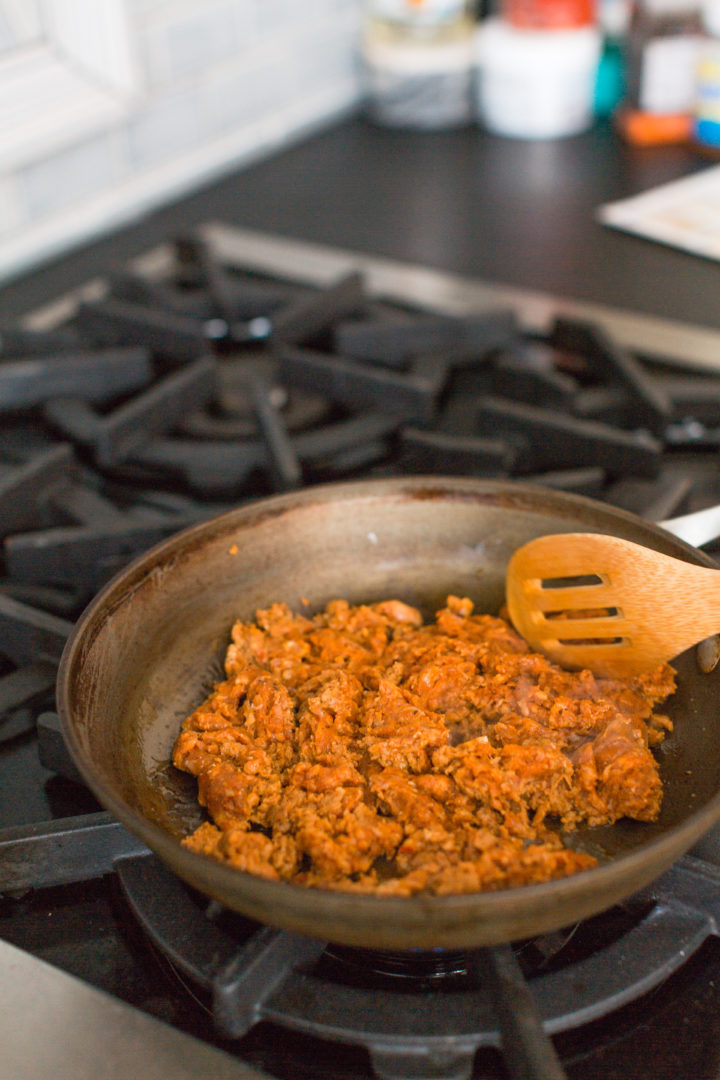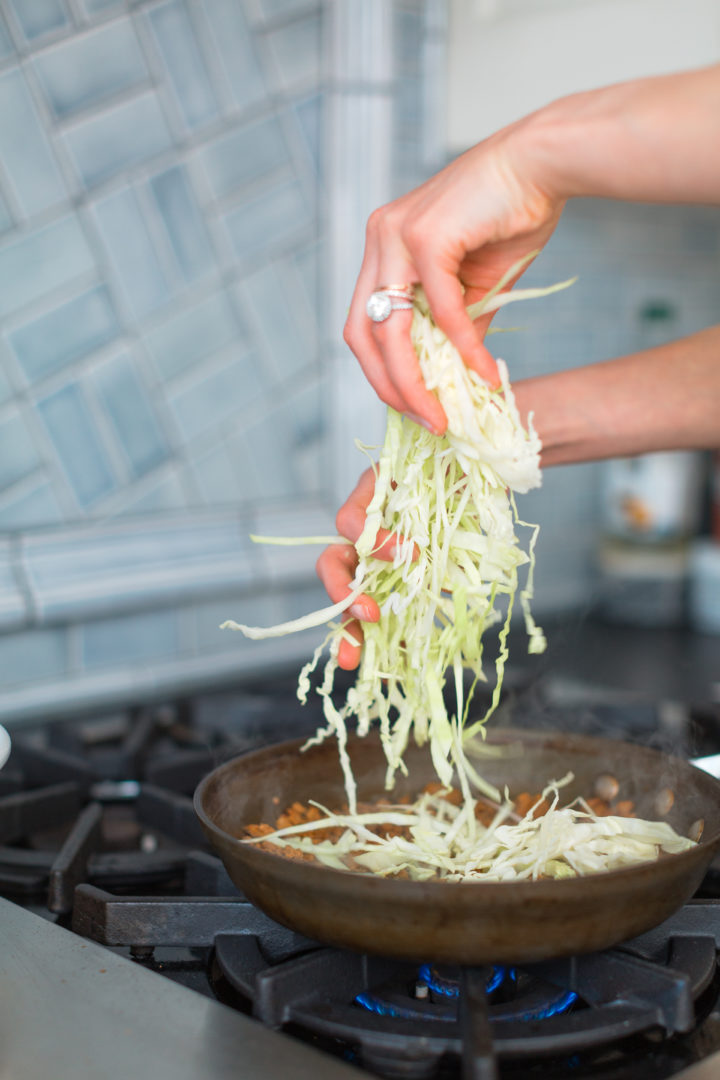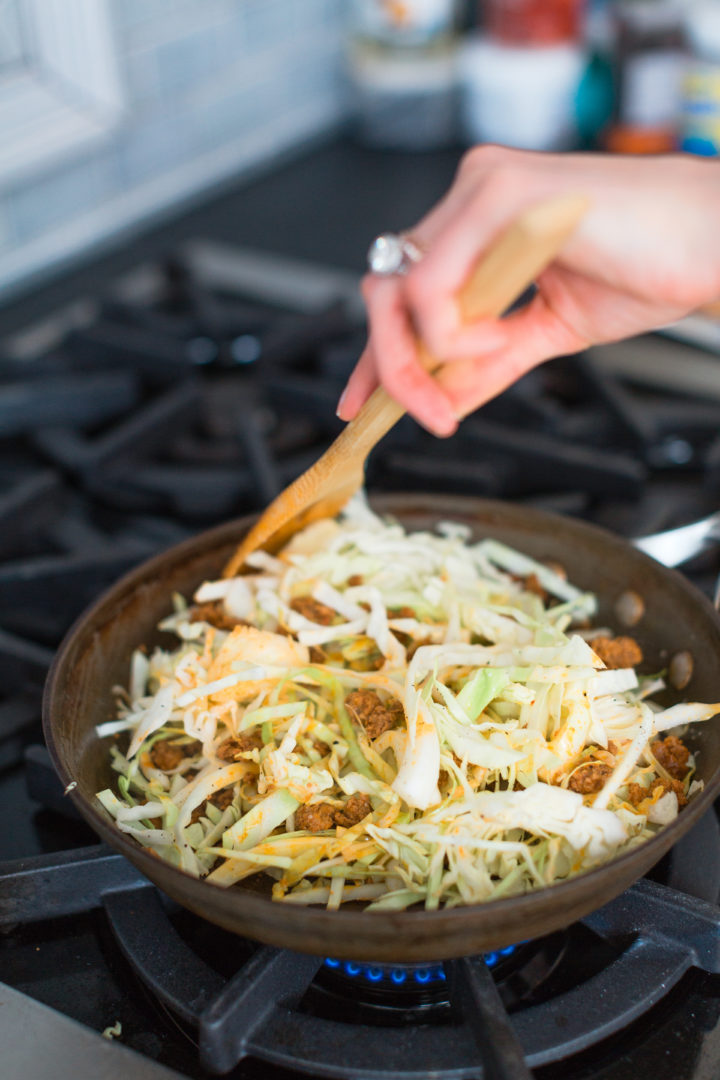 It was so easy to follow the directions, and the ingredients were so fresh! What I like about Blue Apron also is that you can make your own at-home modifications.  The taco recipe comes with radishes to top your tacos with, which neither Kyle nor I are a fan of.  It was so easy to just leave them off, instead of with a food delivery services where we would have to pick them out. The whole recipe only took me about 25 minutes start to finish, and I even had dinner on the table a few minutes before Kyle got home from work. Like a magician! LOL. I also cannot even deal with how incredible these tacos were.  The yummiest– the flavors were so complex and vibrant, and the dinner was so filling while also being healthy.  It's amazing how much more junk you consume when you order out.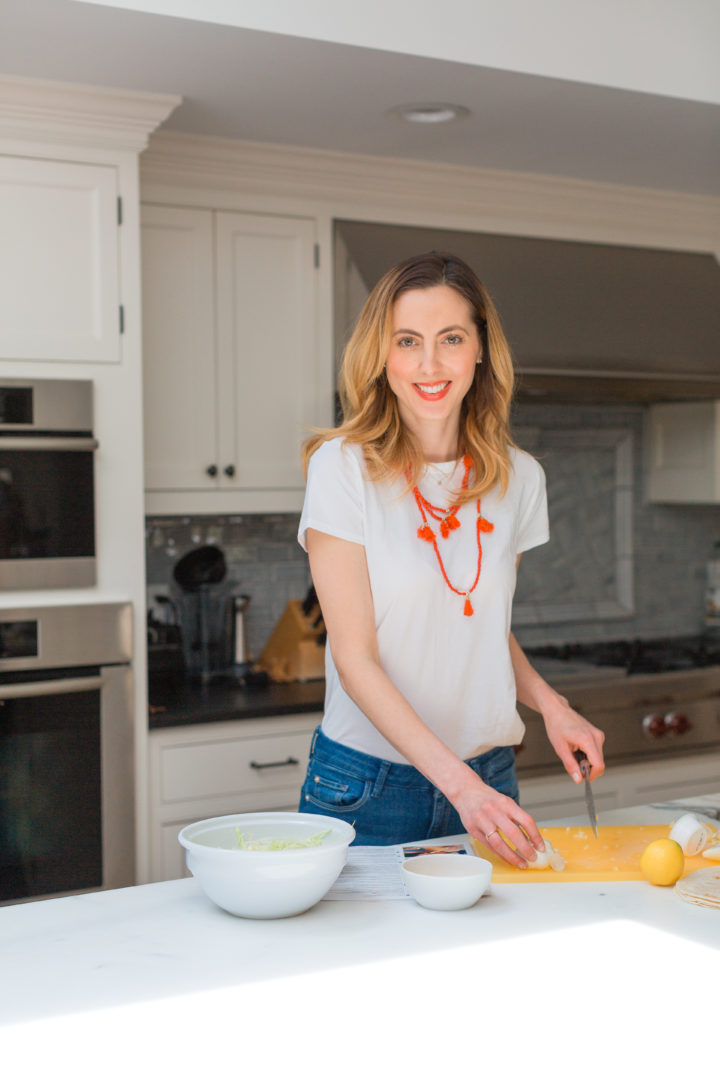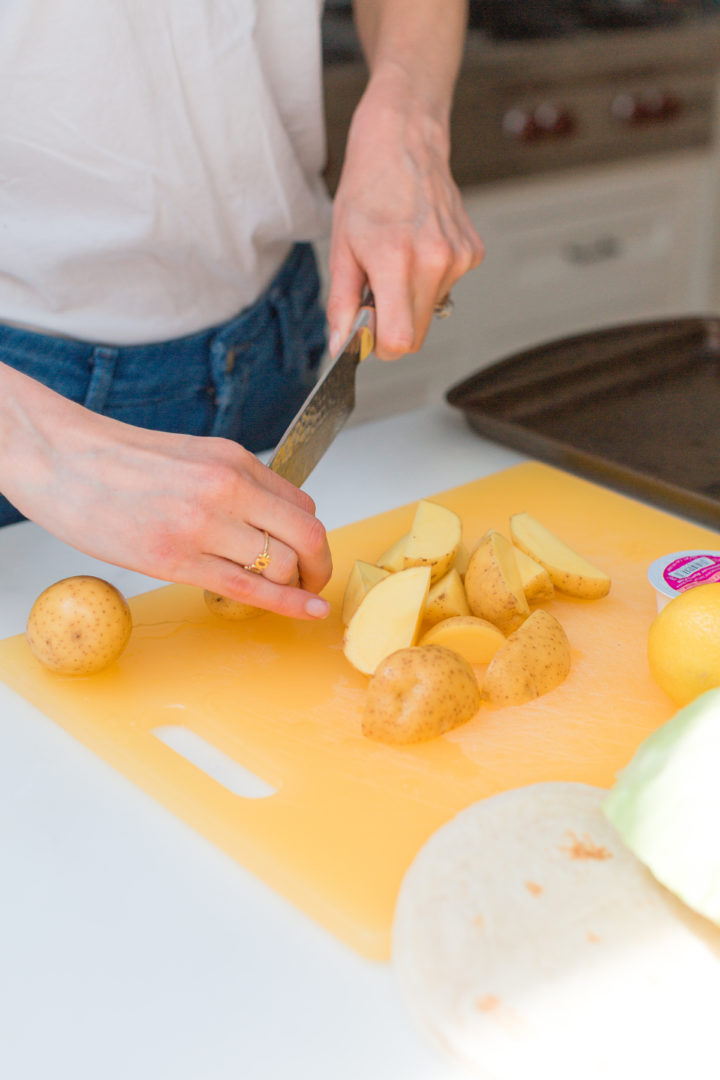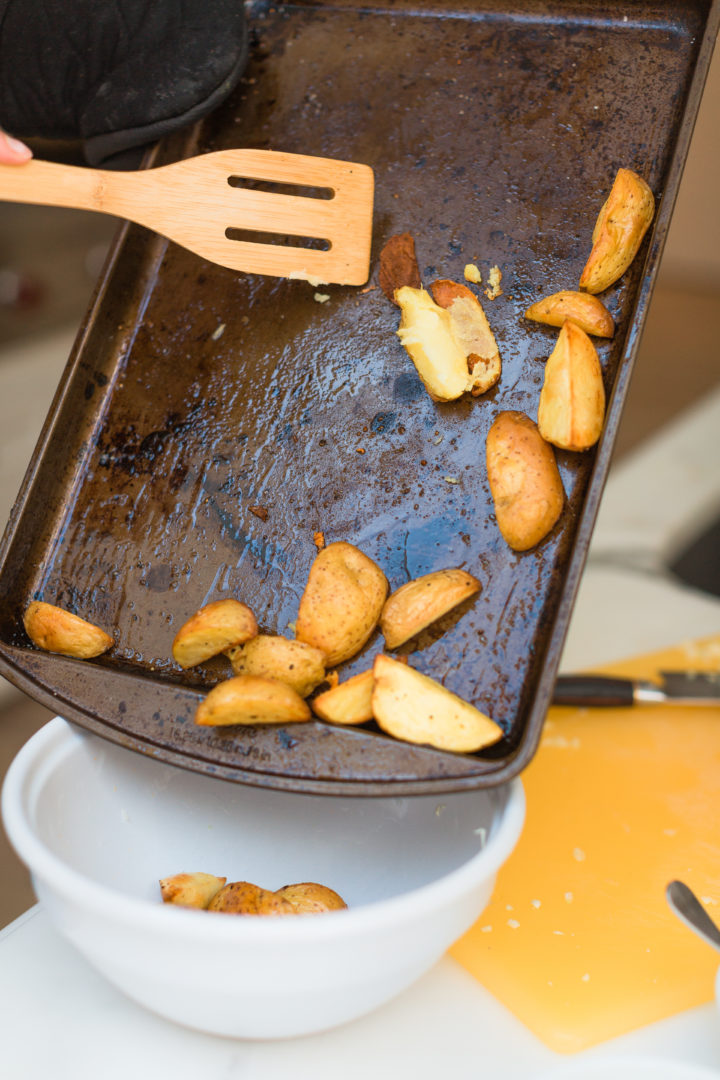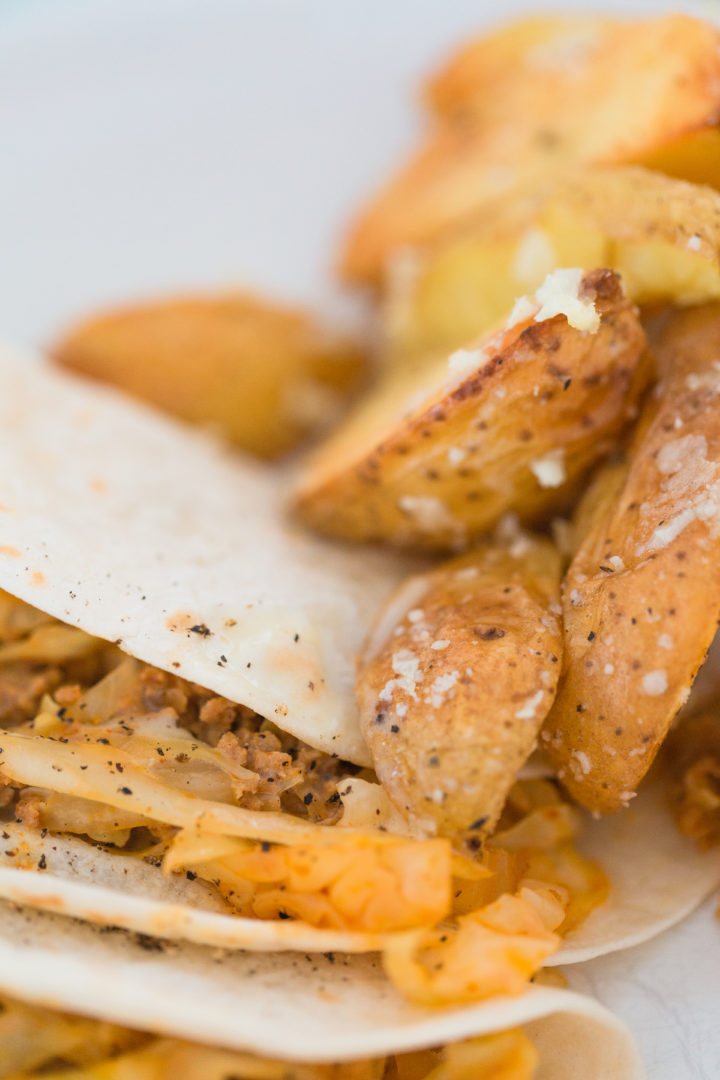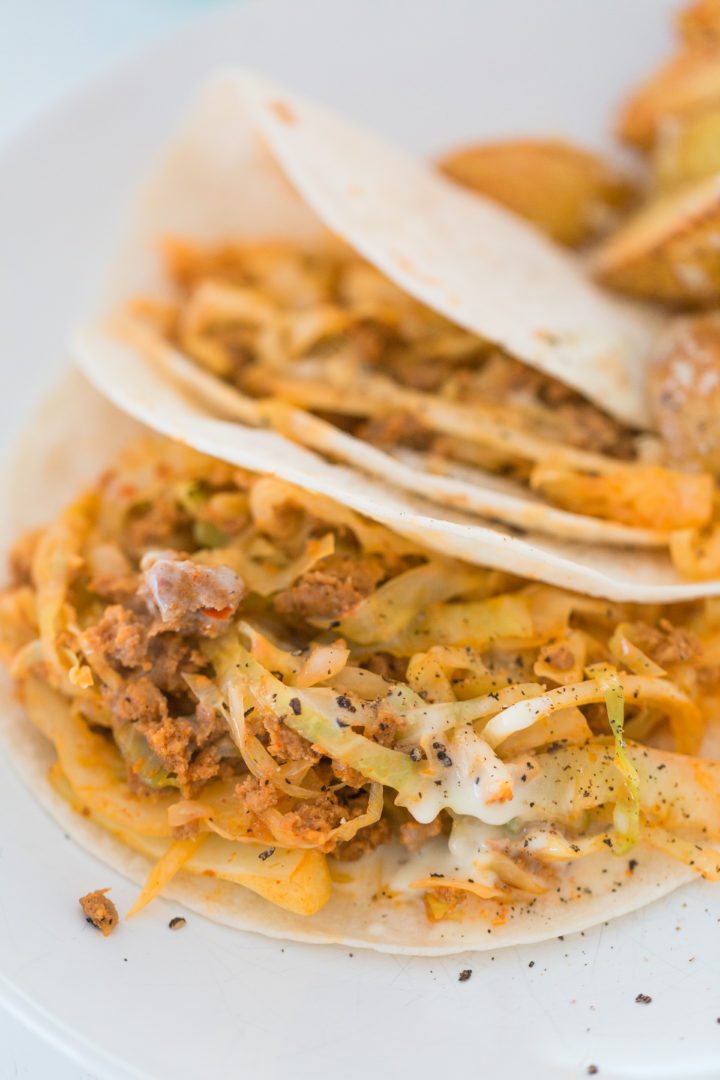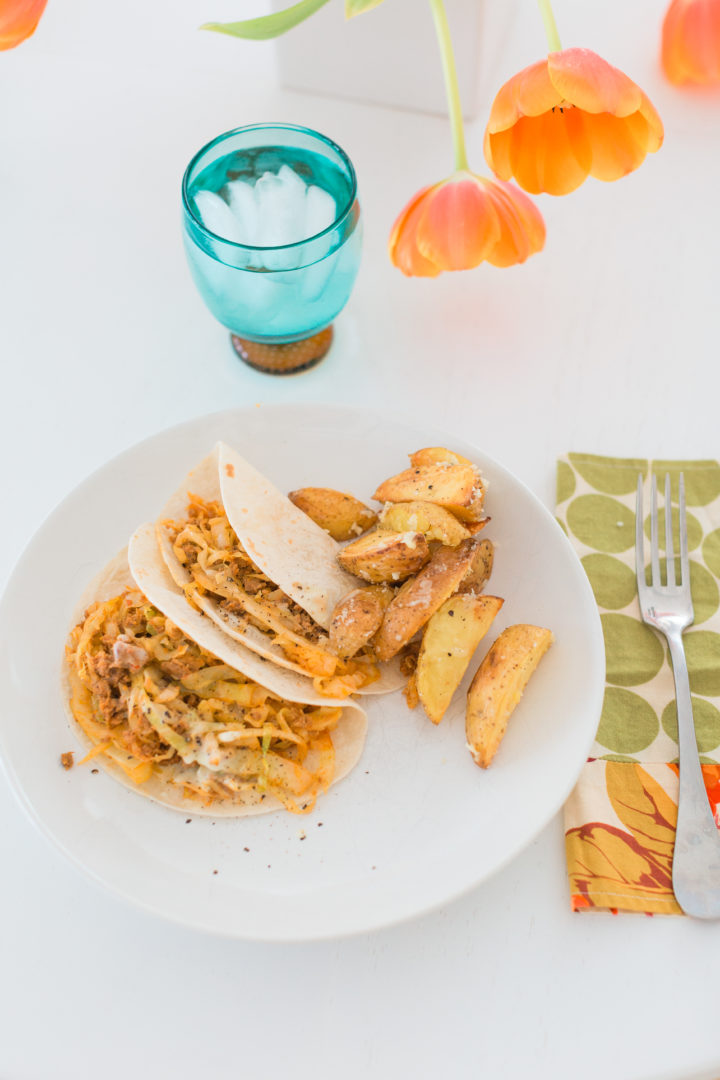 Kyle and I both loved our dinner, and I'm excited to try the other recipes from the week.  Next up, spicy shrimp fettuccine! Have you tried Blue Apron? I'd love to hear what your favorite meal was. The first 25 readers to sign up will get $50 off their first two weeks of Blue Apron! Just click here.
Happy cooking, my friends!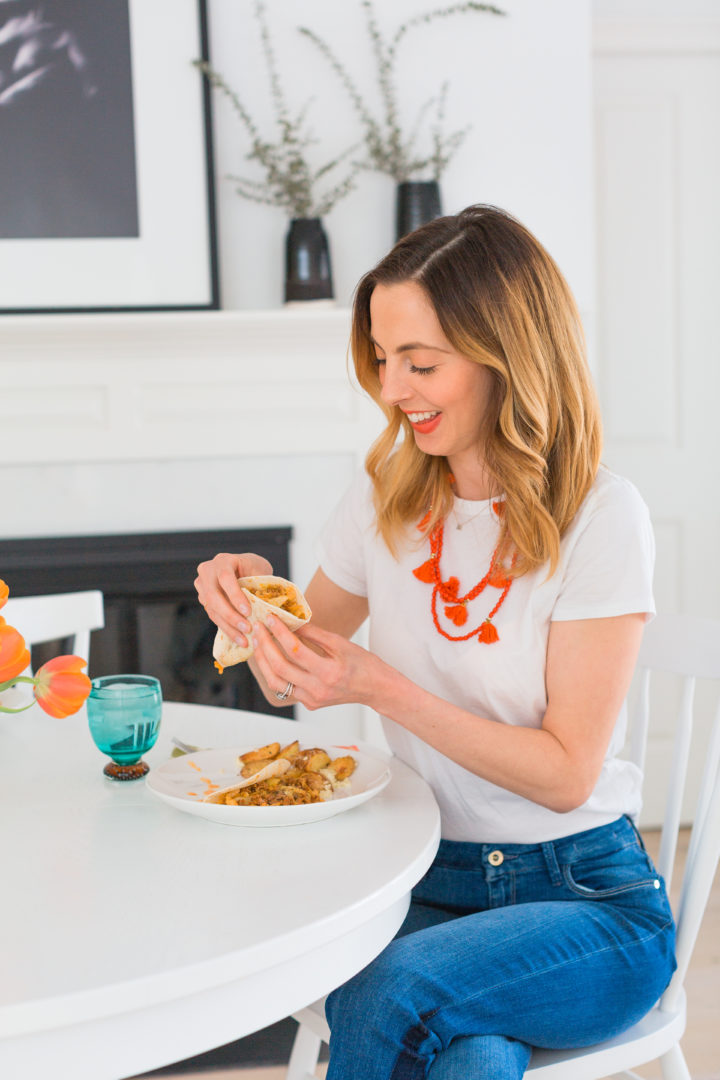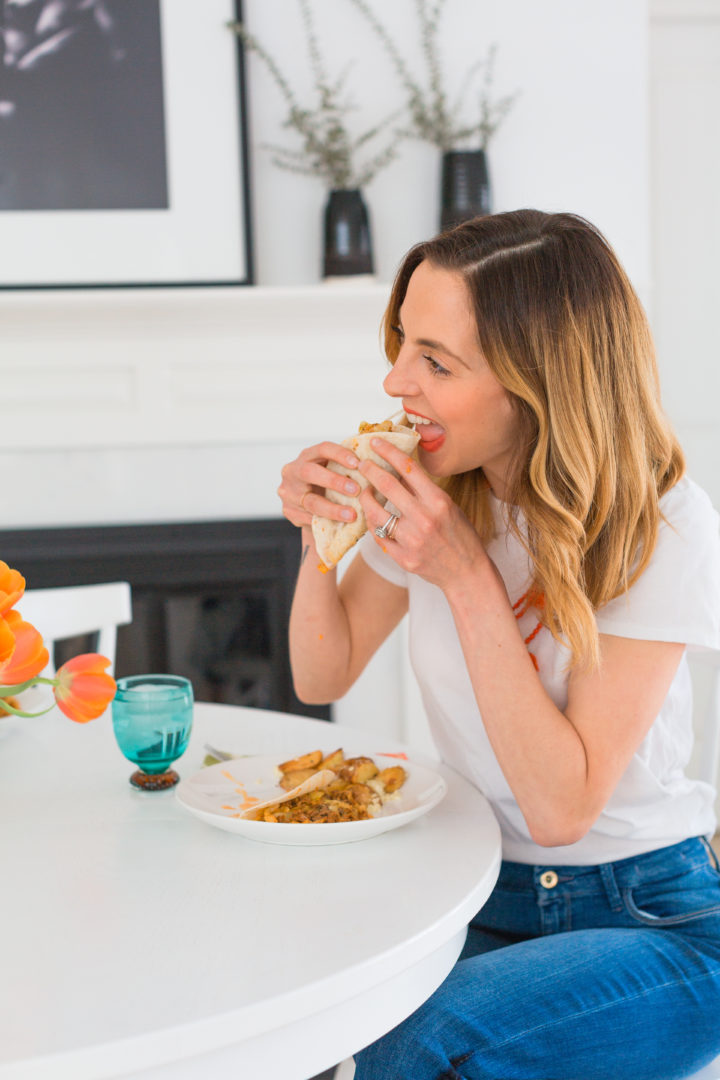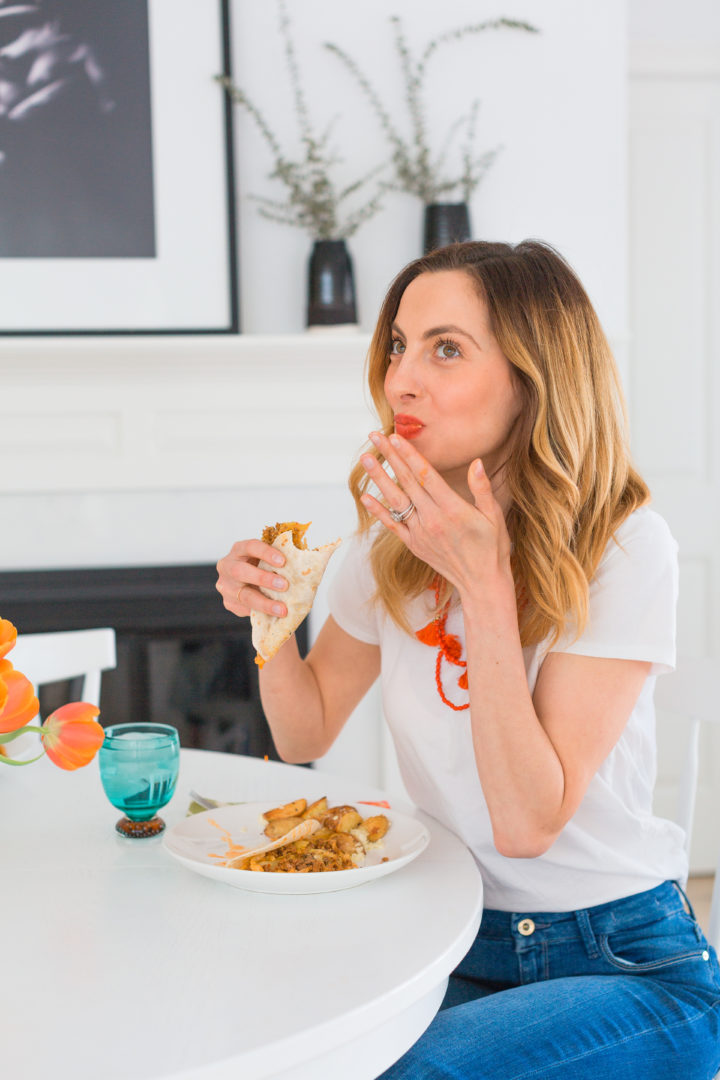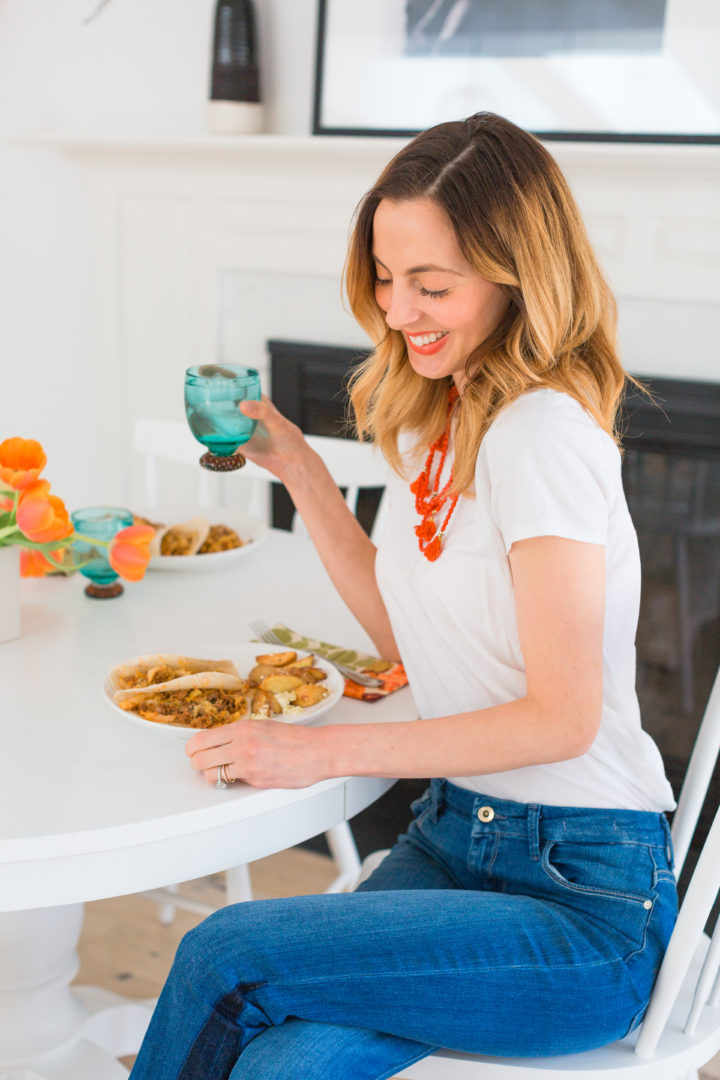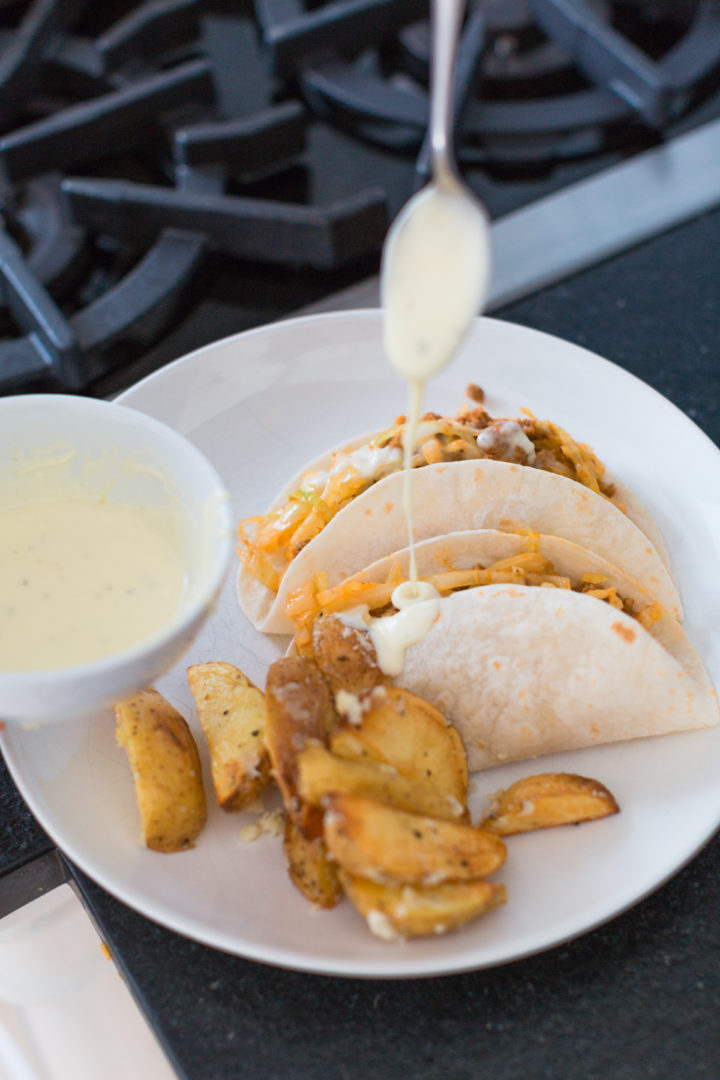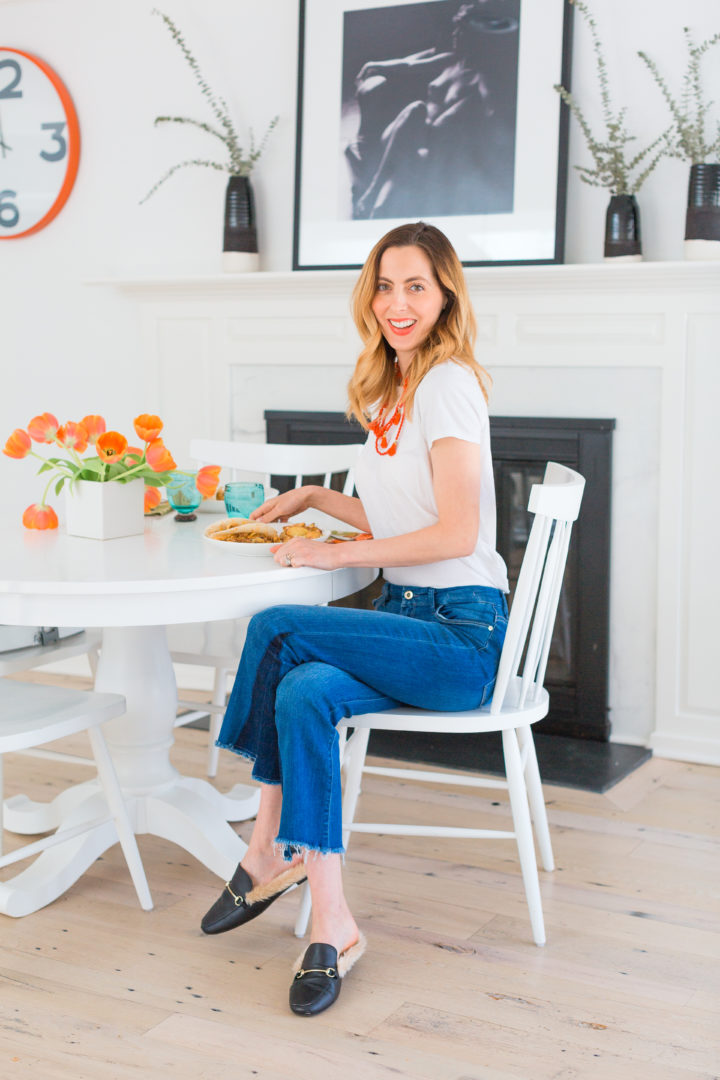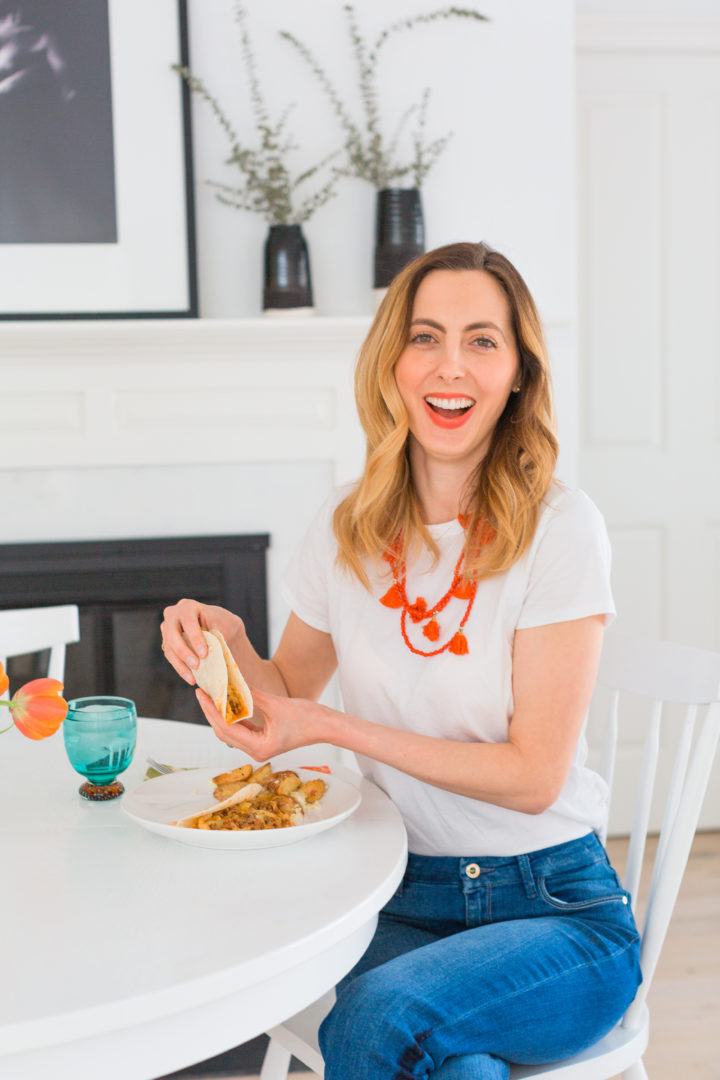 Photography by Julia Dags.