The following content may contain affiliate links. When you click and shop the links, we receive a commission.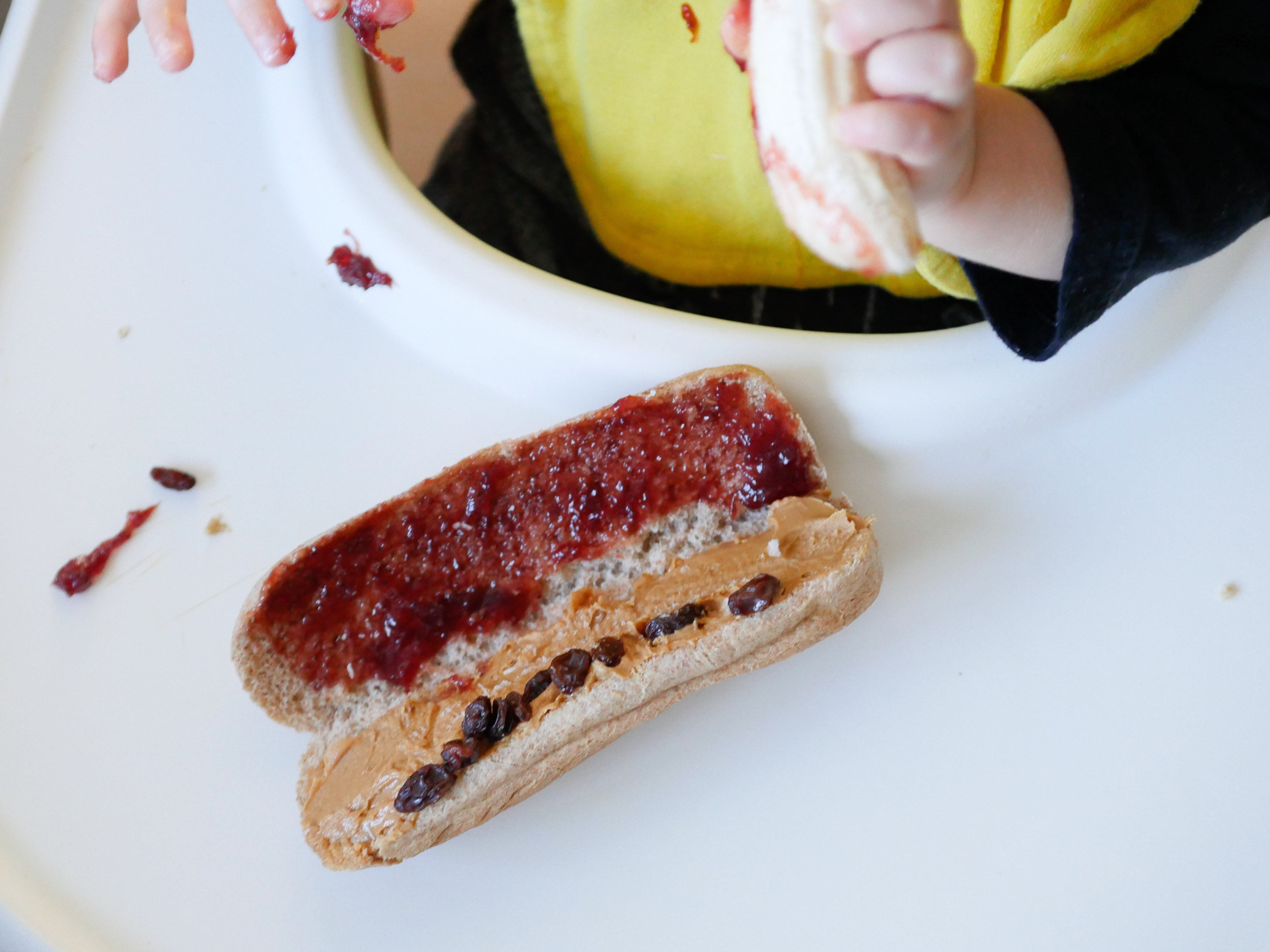 If you're anything like me, you lose your Toddler Meal-Making-Mojo real quick.  I get in to such a rut sometimes with my own mealtime cooking, let alone for Marlowe!  But I've noticed that when my daughter is excited by eating something unusual (for her) she ends up eating a lot more, and her attention is kept longer during mealtimes. Here are a few of my favorite Toddler Meals to spice up your cooking routine!
Fruit & Yogurt Parfait
Marlowe loves to pick the fruit and "granola" off of the top and eat it first, before digging in to the yogurt with her spoon.  She also loooves eating out of this little triangle bowl for some reason.  I think it's because it's just her size!
1/2 cup Organic yogurt
1 handful organic mixed berries (I use blueberries and raspberries), or chopped fruit.
8-10 organic puffs, or whole grain cereal
Layer the yogurt in the cup first, followed by the berries and cereal topping!
Banana Dog.
I first came across the Banana Dog at the resort where we vacationed this Summer in Hawaii.  I thought it was such a brilliant idea– and an excellent nutrient packed meal! Marlowe likes to eat it in order– with the "dog" first, followed by the raisins, and then the bun.  This is also Vegan, by the way! I usually plate it with a few boiled heirloom carrots.
1 organic banana
1 whole wheat bun
10 organic raisins
1.5 Tbs Organic Peanut Butter
1.5 Tbs organic Strawberry preserves
Prepare the bun, with peanut butter on one side, and preserves on the other.  Place the peeled banana in the center, and top with a line of raisins!
Asian Chicken and Veggie Bake.
This is one of Marlowe's new favorite dinners.  I love it because I can make a batch ahead of time and save it for the week! It's basically a baked and boiled version of stir-fry. I usually quadruple this recipe and save the extra for future meals.
1/4 cup rice, cooked
4 oz. Baked Chicken breast (coat 1 chicken breast with olive oil and bake at 400 degrees for approximately 20 minutes or until the breast is cooked through), cut in to 1/4 inch pieces
1/2 large Carrot, boiled and julienned
1/4 cup green peas, boiled
1/4 cup broccoli, boiled and cut in to bite size pieces
1 pinch sesame seeds
1/2 teaspoon tamari sauce
Place the rice in the bottom of a bowl (I place it on the bottom so Marlowe finds this last.  She is a carb hound.) In a small bowl, mix together the chicken breast pieces, carrots, broccoli, and peas.  Dump this mixture on top of the rice.  Sprinkle the Tamari and sesame seeds over the top.  Serve warm!
Do your toddlers like to try new meals, or do you have some tried and true go-to's? Let me know in the comments below!  Also don't forget to follow me on Instagram and Pinterest!
xoxo
EAM
Save