The following content may contain affiliate links. When you click and shop the links, we receive a commission.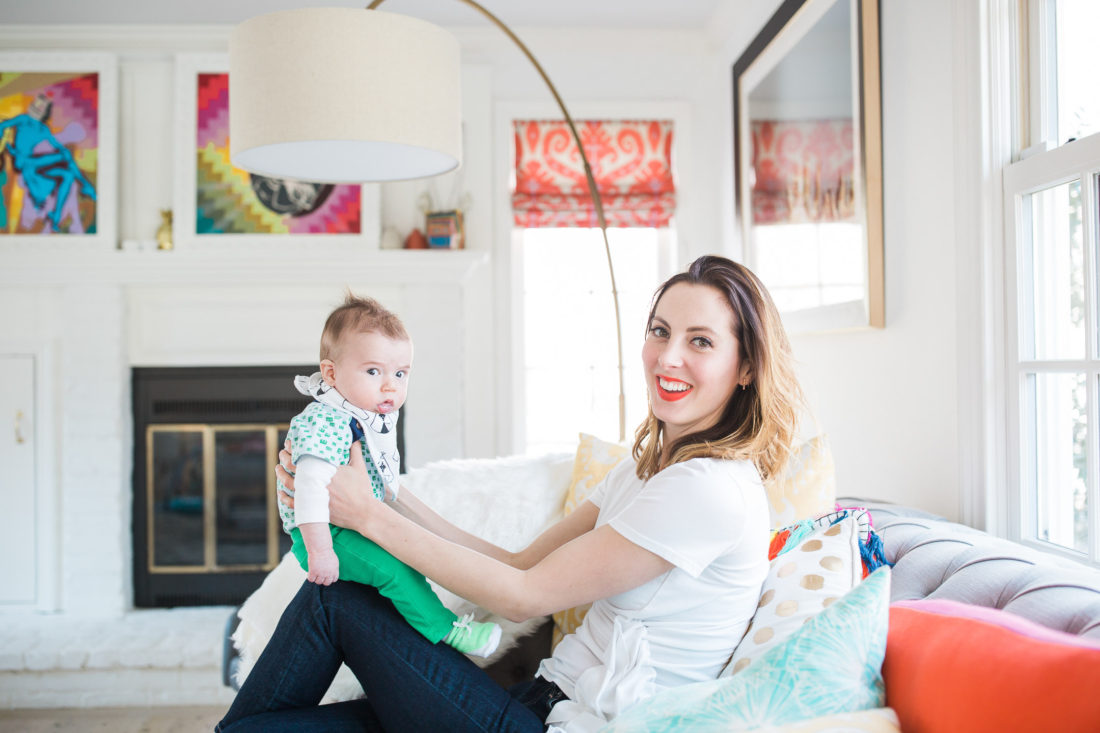 Major is quickly approaching the six month mark (WHERE has the time gone?!) and I've been thinking a lot about the last half-year and its many ups and downs.  Major is the quintessential dreamy "second child".  The kind I heard about, like tales of magical unicorns, when people try to calm your nerves about having two little babes close in age: "Don't worry," they like to say "those second ones are SO easy and chill.  They just balance everything out." Our first was (is) very spirited and high maintenance– as a baby, and beyond!  She's amazing, of course, but pretty intense to parent.  High energy, very dramatic, super curious, adventurous, zero attention span, even less fear. My Mom once told me– after staying with us for a week– that Marlowe is like having twins.  She has three kids, so I didn't take this comparison lightly.  LOL. Needless to say, I was not convinced that Major would come out and be the "Chill Type".  Boy was I wrong.  He's like a human Xanax.  Not only is he relaxed, innately happy, and so playful– but he has the ability to instantly chill YOU out too.  I don't know how he does it.  I call him my little Buddha baby.
But, here is something that I want to discuss today– my parenting process with Major has NOT been the most chill.  In fact, figuring out how to parent him has been the source of so much confusion, soul searching, and emotion on my part.  Why? I've found that, quite simply, there are some emotional complications to parenting a Rainbow Baby.  For those who don't know, a Rainbow Baby is a baby born after a pregnancy or infant loss.  The child is your "rainbow" after the storm.  And are they ever!  Birthing Major was the last piece of healing for me, after a very dark, raw, and emotional year following my miscarriage.  When he was born, the connection I felt to him cemented my faith in the process, the universe, myself, and my Motherhood journey.  I knew that he was the baby I was always meant to hold in my arms.  Our relationship began with such a burst of confidence and purpose.
But after a pregnancy loss, I've found parenting my children to be just a little bit harder.  Creating boundaries, teaching tough lessons, discipline, even spending time apart from my children can feel like torture.  Since Major was born, there has always been a part of me that is worried that he will be taken from me– that I will, in fact, experience such great heartbreak again…but this time after I've had the chance to fall in love with my sweet boy.  There is a small part of my mind and heart that is cloaked in a darkness, sure that this gift after loss is not guaranteed.  I think a small bit of this is so normal after a pregnancy loss– even carrying him through the pregnancy process was trying,  and struck a deep emotional chord.  It would make sense that this anxiety and trepidation would continue once your child was born.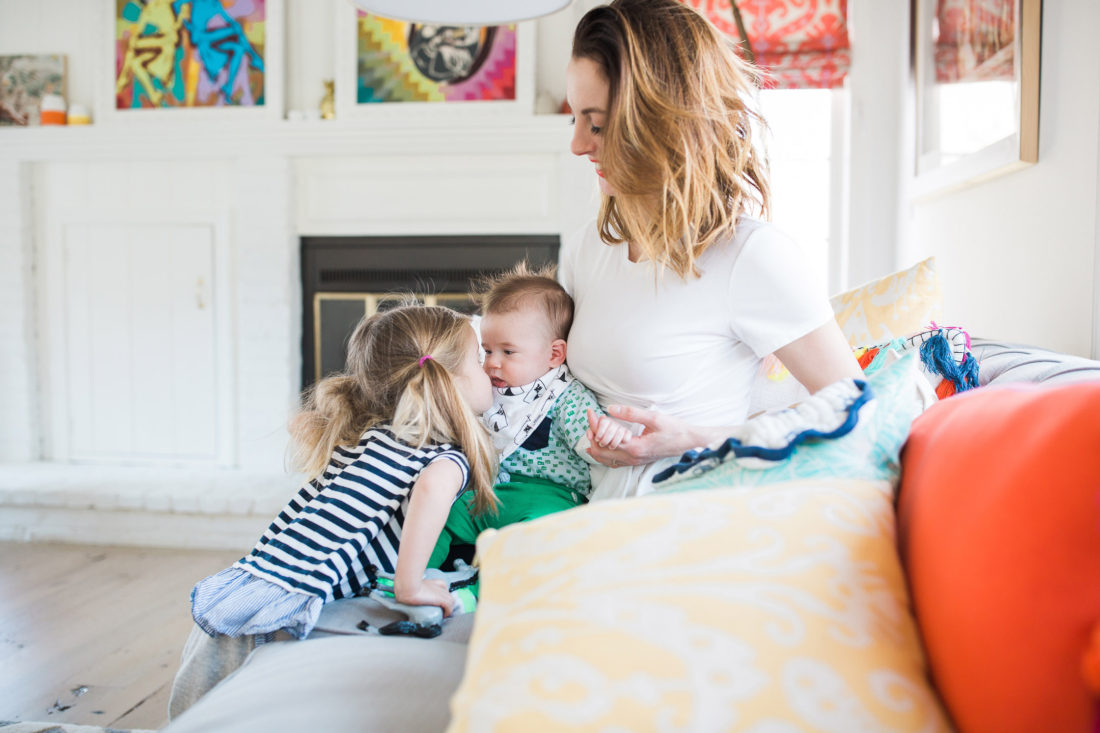 When Major had his accident, and suffered a fractured skull and brain bleed just five weeks after his birth, this feeling got magnified a hundred fold.  It had felt like the other shoe HAD dropped– my fears had been realized.  That this was all too good to be true.  In the months following, when he cried, I would cry.  Every time he had a small, normal bout of discomfort, gas, or fussiness it would break my heart.  I felt like his tears were sparking small fires in me, under my skin, making me squirm– my heart beating fast.  I realized that a lot of this magnified fear and anxiety was a symptom of my postpartum anxiety and depression.  Once I got treatment for these conditions, the acuteness of these feelings diminished– but I realized that loss is something that is always with you.  It will always be a balance for me of the reality I know is true (my child is alright) and the fear that still exists in the darkest corners of my mind.
The truth is, after suffering our loss, a child's life feels more fragile to me than it did when I was parenting my firstborn.  When I was a first time Mother, learning the ropes with Marlowe, my nerves were about "doing it right" not about my child dying.  And there was a certain grace to that–  I was able to forgive myself for my small scale, daily little mistakes because the playing field was not as emotionally charged.   Parenting a regular baby is hard enough– but how do you parent a "Miracle" baby? How do you parent a child who just by being born has pieced your family back together, mended your broken heart, and made you trust in Life's journey again?  By being the perfect parent to my Rainbow Baby am I somehow making it up to the child that I lost? By making zero mistakes (impossible) would I somehow be able to barter my way out of future heartbreak? I think we all know the answer to both of those questions.  Trying to be a perfect Mom to Major is a tall order as a parent, but it's also a tall order for him.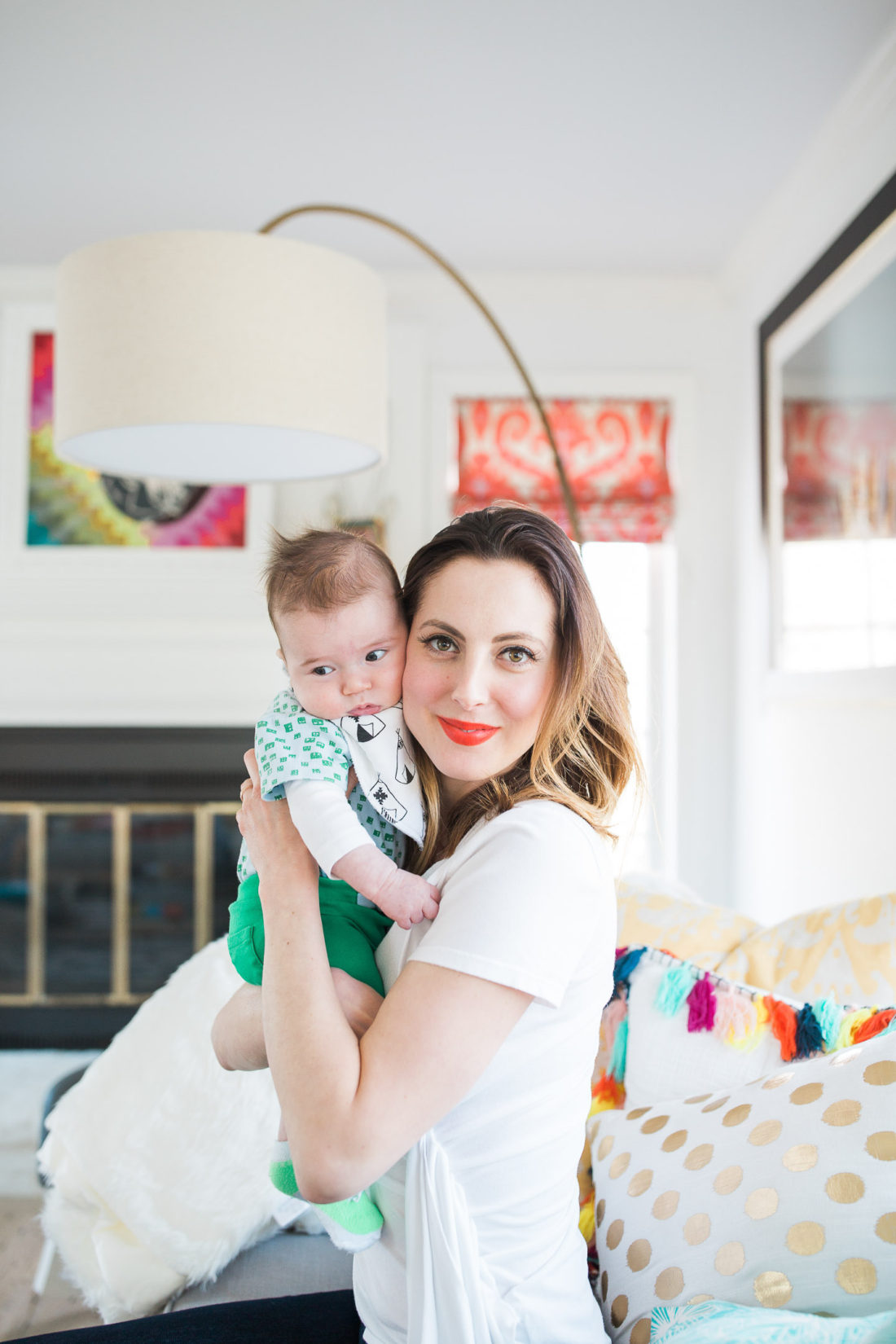 And that worries me. I don't want my vigilance as a Mother who has suffered a loss to effect my son and his experience as a child.  I don't want to be so responsive to his every sigh or groan that it creates a system of anxiety and vigilance for him in his own life.  When normal falls, bonks, skinned knees, or common colds occur in Major's journey, I want him to ride them out with the confidence that all will be OK.  I don't want Major to ever be a receptacle for my own emotions, a mirror for how I feel about myself.  I don't have the right to define his life by the loss of another.  I've been thinking about this so much, and it's been a consistent effort in my life these past six months.  Some days, I'm better at it, and some days I'm worse.  Truth be told, it kind of depends how strong I'm feeling on a particular day.  If I'm anxious, my vigilance around him is higher– if I'm feeling stronger in my own skin, my trust in his safety is greater.  I'm working on it.
Every time I want to jump up to rush to him, though, I take a moment to ask myself whether my action is for him or for me.  I was watching Finding Nemo with Marlowe the other day, and there was an exchange between Dory and Nemo's Father that I hadn't ever paid close attention to before.  Nemo's Father tells Dory, anxiously, "But I told him I'd never let anything happen to him!" Dory replies, "But then nothing would ever happen to him."  And there it is.  Letting go is hard, but wishing for a full, vibrant, messy, beautiful life for both of my children is a lot louder than my fear.  I can guarantee I will never stop trying to fight for that.
Have you found it to be an extra emotional challenge to parent your children after a pregnancy or infant  loss? Please share in the Comments below!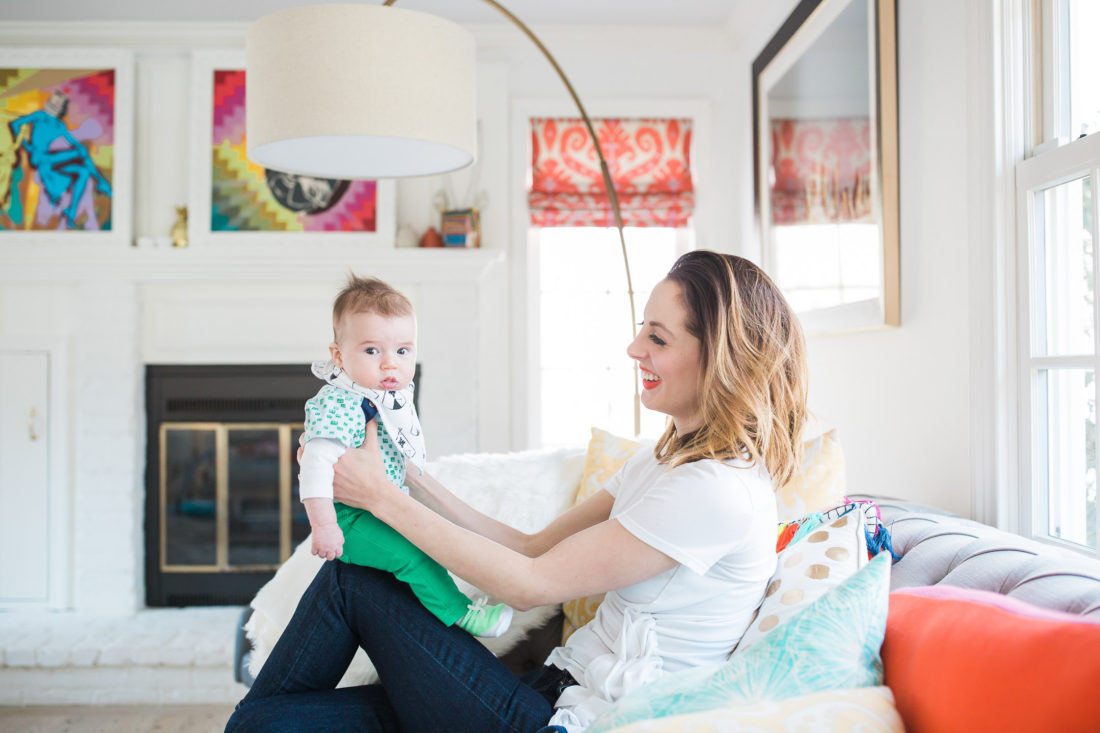 Photographs by Stephanie Elliott Photography
**Family Room design sources can be found HERE
Save
Save