The following content may contain affiliate links. When you click and shop the links, we receive a commission.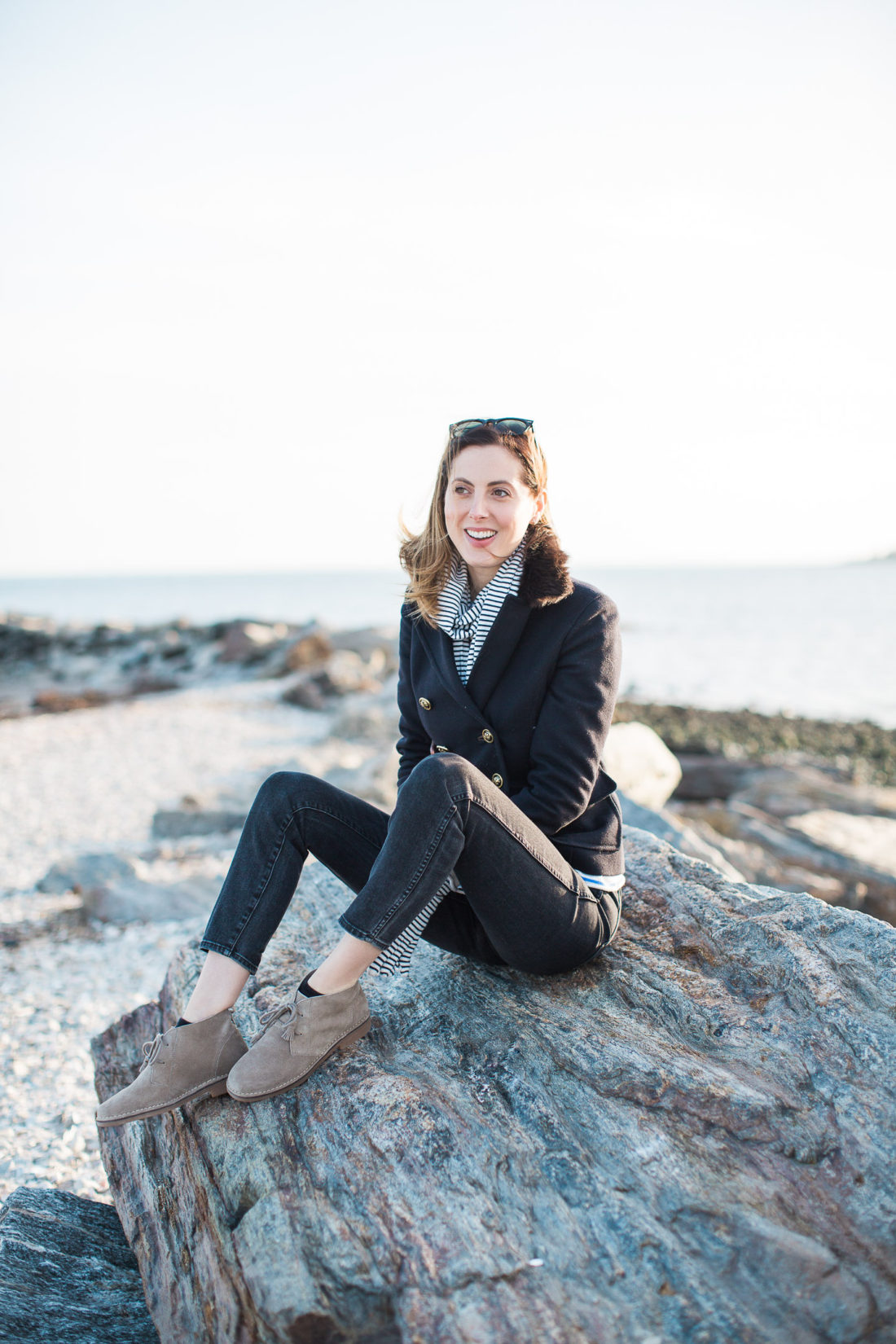 The time has come to do a little mental health update, or a "follow up" to my January post.  If you recall, the end of 2016 was a Motherloving nightmare for me.  I decided to share my personal and family struggles at that time for a few reasons– firstly, because I just could not keep on keepin' on anymore.  I needed to take a break from work and all of my responsibilities while I figured out how to get back on track mentally– and while I wasn't required to tell the truth about why, I felt that the community of people supporting me and the blog deserved to know.  Another big reason of mine for sharing my struggles was because I have always been a believer in honesty and authenticity setting you free.  I knew that once what I was going through was out there, I would be forced to really confront it, call a thing a thing, and would have some accountability for getting help.  Keeping it private was helping me come up with a million reasons why my depression and anxiety "really wasn't THAT bad"– and about a hundred excuses a week for why I didn't need to make any changes (Not OK).  Lastly, I knew that there would be other people out there suffering just as I was, for similar or dissimilar reasons,  and I felt it was important to lend a face and name to what is (unfortunately) still a very stigmatized issue.  I'm so grateful to the people who supported me and held space for me and my family in their hearts, minds, and prayers during those challenging few weeks and months.
I was so moved by the HUNDREDS of Moms who reached out to me personally with tales of their own children's accidents and injuries, and their promises that life does go on and hearts do heal.  Countless other "strangers" reached out to me just to offer their love and support, and many even included their cell phone numbers to reach out to them day or night if I ever needed to talk or commiserate.  I know the time and energy it takes during your very busy lives to sit down and write some kind and encouraging words to somebody you've never even met, and I can't tell you how much those messages helped me during what was certainly the lowest point of my life thus far.  Thank you, from the bottom of my heart.  While I am surprised by how nasty, bitter, and petty some people can be in the online space, I am always, always, always so blown away by all the love and support that people generally exhibit towards people in need.  Love is louder in so many ways, and it certainly was in this case.  I will never forget it.  I'm appreciative that I had another opportunity to learn how powerful it is to share your most vulnerable and heartbreaking moments– in order to remind each other always that life is a delicate, complex, but brilliant experience and that none of us is ever alone.
A lot of you also shared with me that you have been going through your own personal mental health struggles, and have asked me to share (when I was ready) what has helped me get to a better place.  I'm so happy and relieved to tell you that while there are always ways for me to keep improving (I have had diagnosed anxiety since I was a child), that I am in a much better place mentally and that I finally feel back to the Me that I recognize.  I'm really excited to share with you some things I did to help get myself back on track.  To anybody suffering in silence, please know that there is NO shame in accepting help, that the road is not as long or insurmountable as it seems now, and that there is the brightest light at the end of the tunnel.  Postpartum Depression and Postpartum Anxiety ARE REAL, they do not discriminate, and they do not just "go away on their own".  I tried that.  I hope these ideas help you, but remember that everyone is different– I encourage you to get whatever help you need!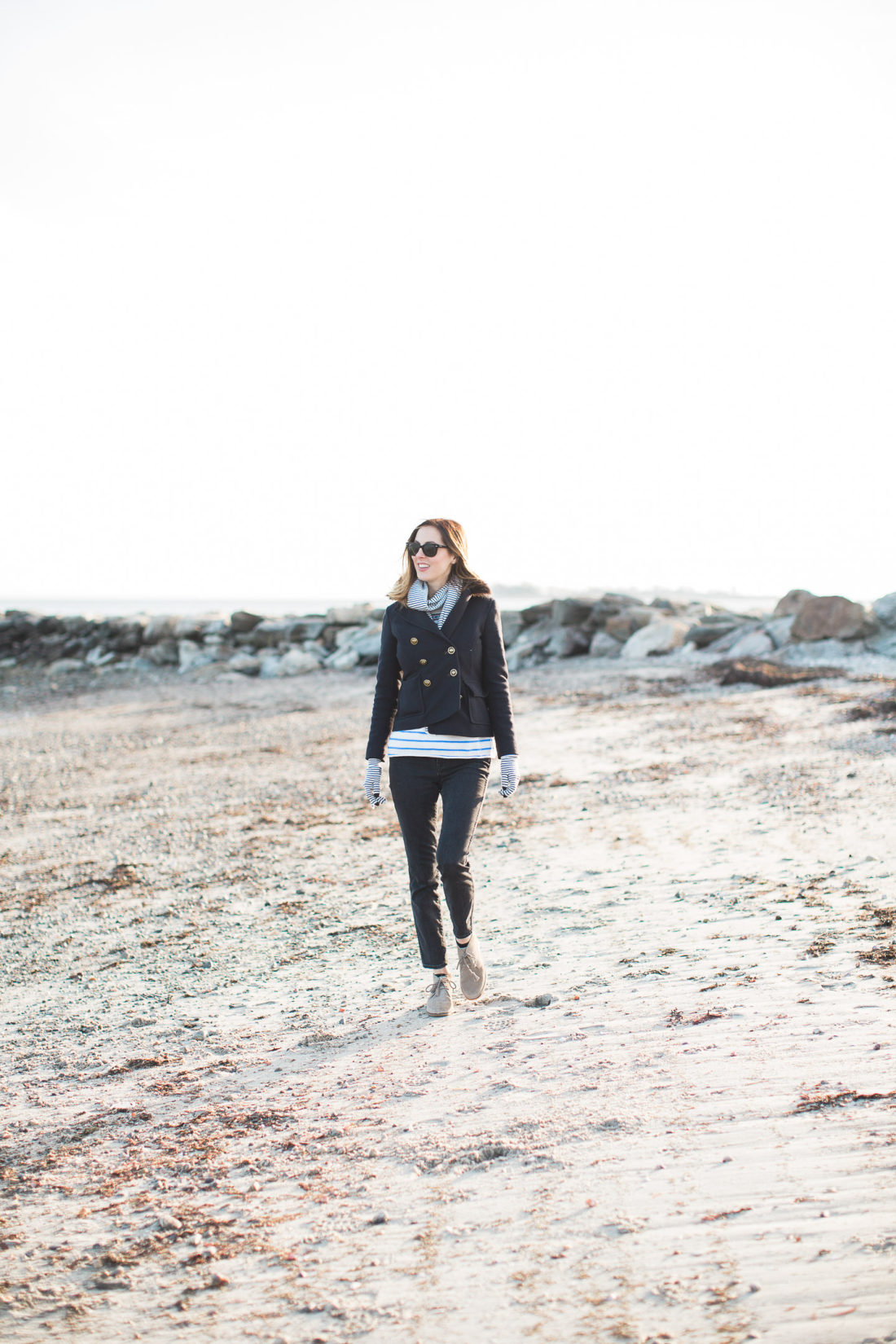 Therapy
Therapy has made the biggest difference for me over the past several months.  As somebody who spoke to a therapist semi-regularly before I had children, I think that I was really needing to reconnect with myself and check back in for a while even before Major's accident.  When I wrote the post about what had happened and the emotions and anxiety I was dealing with, a lot of people reached out to me suggesting EMDR therapy.  You can learn much more about EMDR here, but it is essentially a light therapy that works to open up both sides of the brain while you discuss your traumas.  Talk therapy only works one side of your brain.  This creates a more direct and encompassing effort to get to the root of the anxiety/depression/PTSD, and it also helps separate emotion from memory.  For example, before EMDR therapy even talking about what happened to Major would be enough to trigger a panic attack and put my anxiety at a "10".  Now I'm able to discuss and think about what happened much more calmly and without it instigating more anxiety.  EMDR is used often for PTSD, as well as Postpartum Depression and Anxiety.  What's also great about it is that you are able to get productive results in a much shorter amount of time than traditional talk therapy.  And a ton of time is not something I have, unfortunately! I highly recommend it, but if you try it make sure that you are working with a licensed EMDR therapist! My EMDR treatments ended a couple of weeks ago, and I am now continuing to see a therapist for talk therapy every so often until I feel I'm ready to stop.  I'm very, very lucky that my health insurance covers Mental Health issues! I recommend looking in to your own mental health benefits– I was surprised by how much my insurance did cover.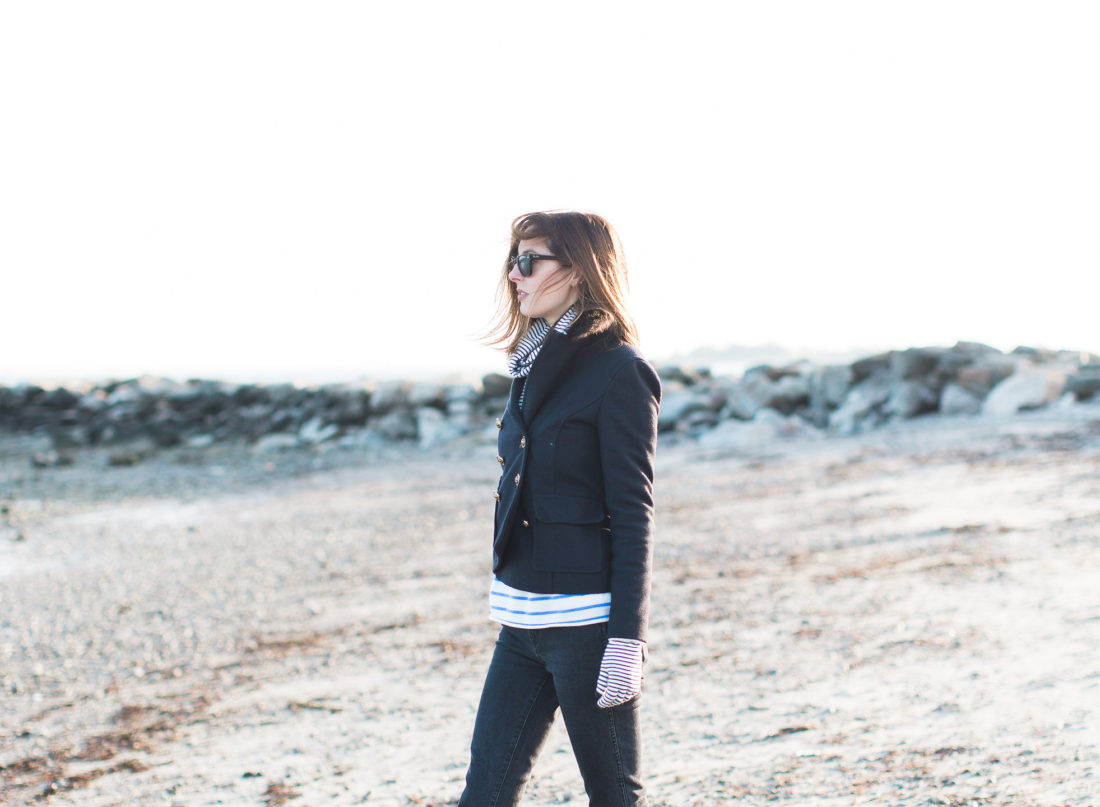 Self-Care
Self Care was a major area that was lacking in my life in January.  I had felt unable to leave Major's side and so wasn't doing anything at all to nurture myself.  One of the commitments I made to myself in therapy was to start to branch out a bit, do something once a week that is just for me (a manicure, for example– or lunch with a friend) and to make a little more effort to feel good about myself.  For me, this means getting dressed every day and feeling good about my appearance, putting on some lipstick when I want to, and trying to get back to the woman I was  (and continue to be!) pre-children.  Self-care also includes making friends!  I had been feeling so isolated after moving to a brand new town so far from my support system.  Especially right after Major's accident, I realized that when I was feeling scared or lonely I had nobody to call who could be there quickly if I really needed them.  This felt horrible! Now I'm making a serious effort to get out there and meet new people, and take the time needed to solidify friendships.  Kyle has been great about watching the kids at night if I get invited to grab a glass of wine with a new friend or go to somebody's house for a Girls Night.  It's a little intimidating to try to make relationships with people who are already so well settled someplace, but I've been meeting some really nice women and I'm excited to get to know them better! I'm also trying to make more time to call my friends on the West Coast more regularly.  The time difference makes it pretty tricky sometimes but I miss all my girlfriends back in LA so much– and now that I'm starting to come out of my shell it feels less overwhelming to stay connected.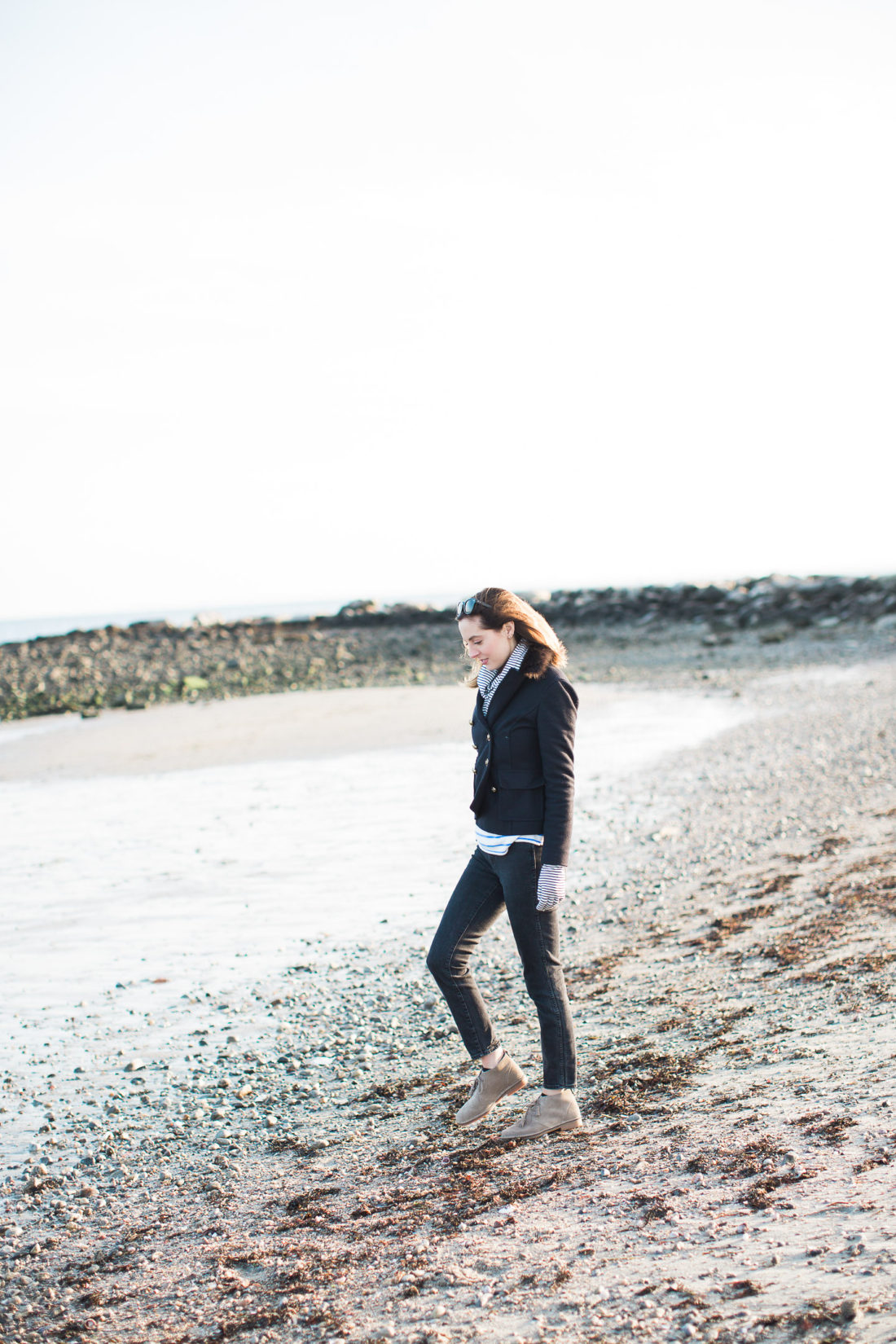 Childcare Support
The past couple of months have been about learning to let go and trust that Major is going to be OK when he is in the care of somebody other than me.  My husband and I both work full time, and so it is completely unrealistic (obviously) to be unable to leave him in others' care.  Not to mention trying to do it all myself was literally killing me and making me stressed beyond belief.  We love the daycare/preschool that Lowie is enrolled in, and now we have transitioned Major there as well.  I love knowing that the children can see each other during the day and that he is in great care with a lot of safety measures in place.  I will admit that when Kyle and I get a sitter at night, I still tend to check in a lot while we're gone– but I'm getting better at trusting that he is a strong little man who will be just fine.  Being able to leave the house with Kyle to do our own thing has helped us reconnect and feel stronger as a couple as well! Kyle has learned to understand and accept if I am having an anxious moment and need a little extra reassurance that our kids are doing well.  Postpartum Anxiety/Depression affect the whole family, especially spouses– so it's important to get to a place of understanding about what our partners are capable of when they're suffering.  To his credit, Kyle worked a lot to understand how "not myself" I had been and to meet me where I was instead of waiting for me to "get back to normal".  This helped me tremendously.  Just knowing I can turn to my husband and say "I'm not feeling ready to leave the kids for dinner tonight" makes me less anxious than having to pretend I'm doing perfect all the time!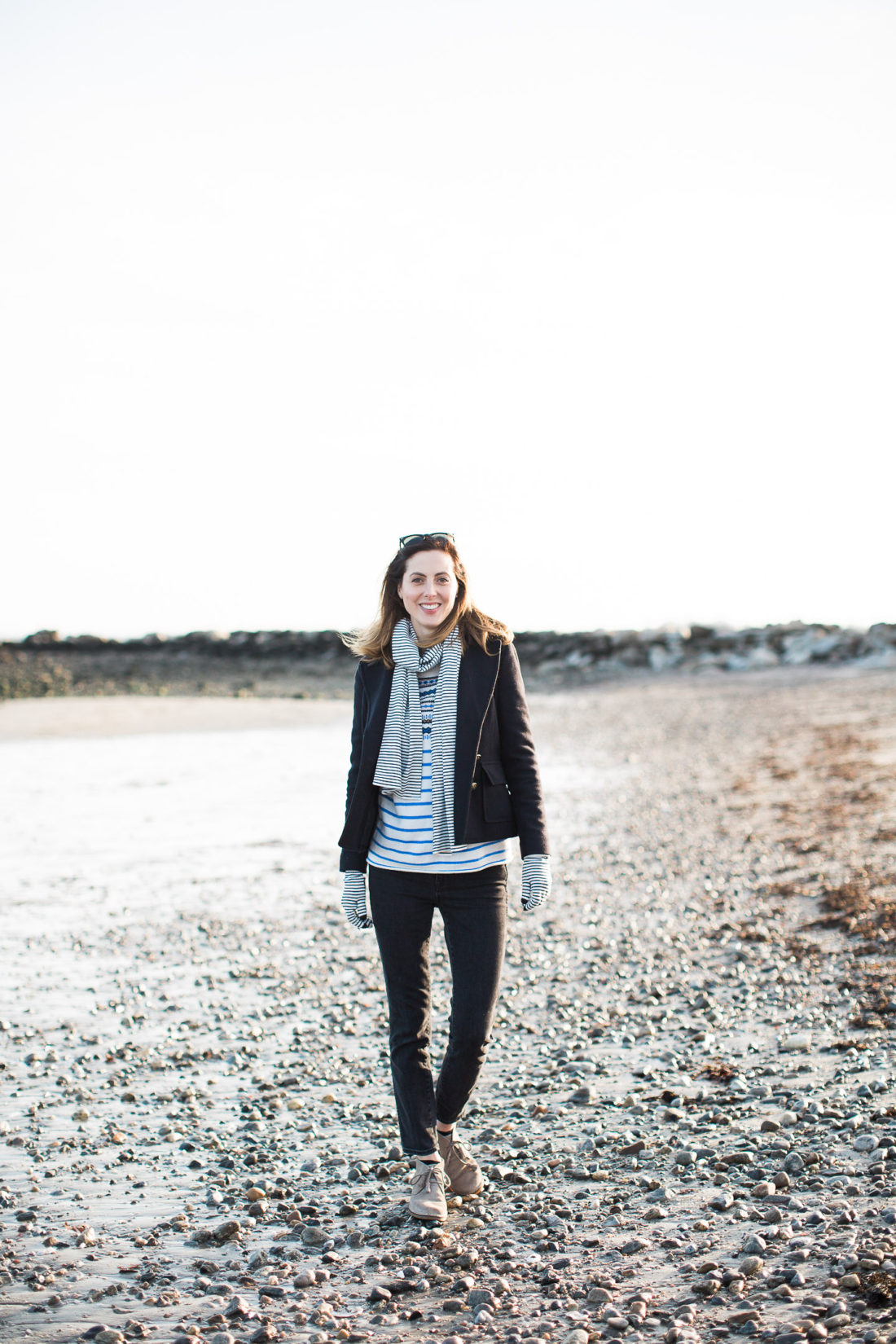 Better Nutrition
Another promise I made to myself in January is that I would start taking better care of myself internally.  I had completely let my health slide, and most days I had to be reminded to eat.  I was that stressed!  I was just wasting away and didn't feel good at all.  I am now taking vitamins regularly, including a multivitamin, a Vitamin D Supplement, and Omega-3's .  Vitamin D and Omega-3's have been found to effect your mental state in a positive way and I can tell when I'm consistent with these supplements that help me feel better! I've started to be more conscious of eating healthy foods that will make me feel energized and clear headed– like greens, unprocessed foods, whole grains, and fresh fruit.  I try to get lots of good nutrients from smoothies, too! Of course I'm NOT exclusively eating these things– everything in moderation– but I've noticed that when my physical health is good my mental health follows suit.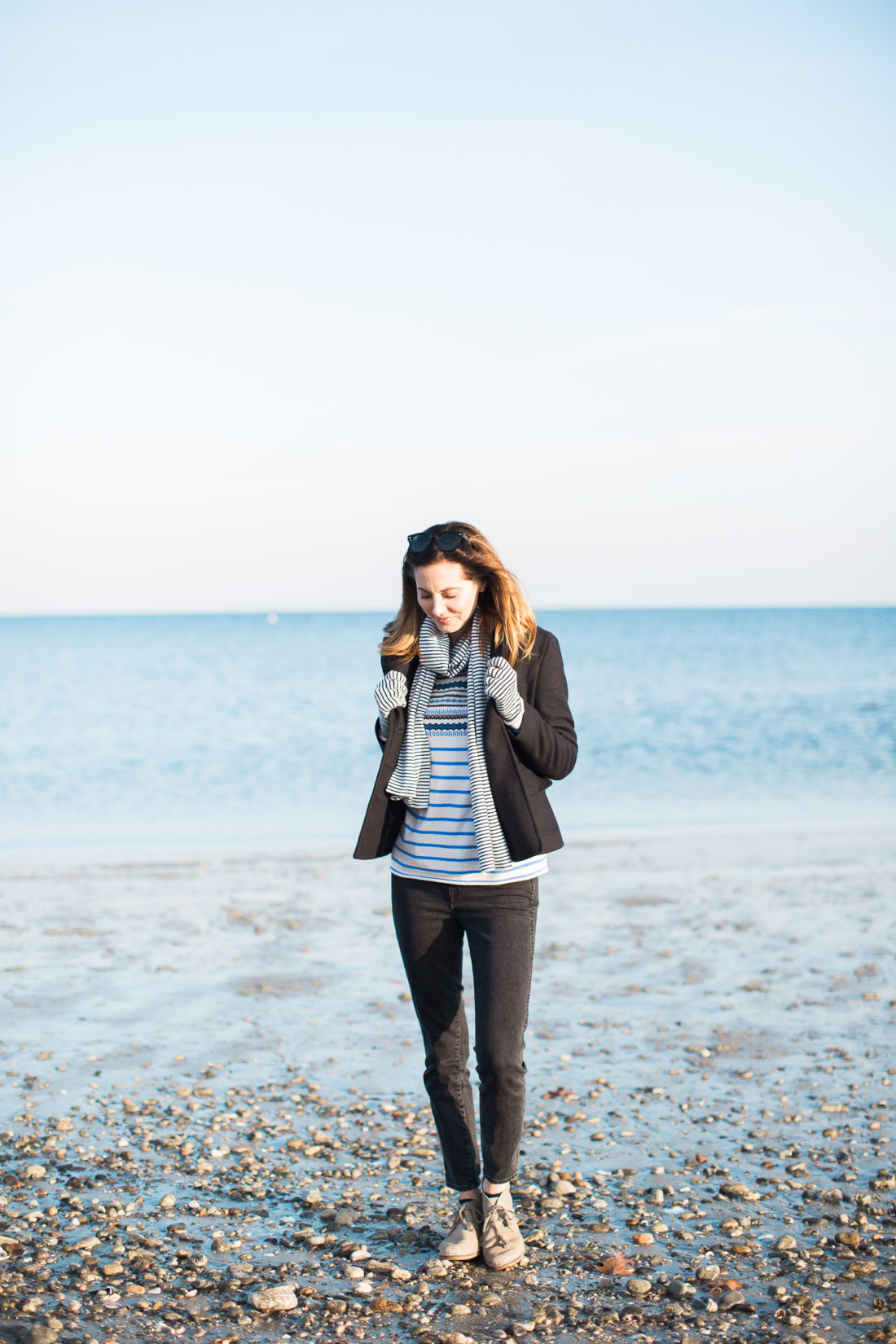 Physical Exertion
And speaking of physical health– I finally got back in the gym! Luckily we have a little gym in the basement that I've been able to use after the kids are asleep.  Just getting my heart rate up and my muscles warm releases much-needed endorphins and makes me feel so much happier.  I started going to Hip Hop dance classes at a local studio, too!  I used to dance (high school and college) and I've been loving getting back in to it, as well as meeting new people!  I aim to work out two or three times a week, and to get some kind of walking in every day.  There are beautiful beaches around us in Connecticut, and it feels extra healing for me to walk near the water.  I also stretch every day! I find that this helps me connect with my body and get out of my head so much.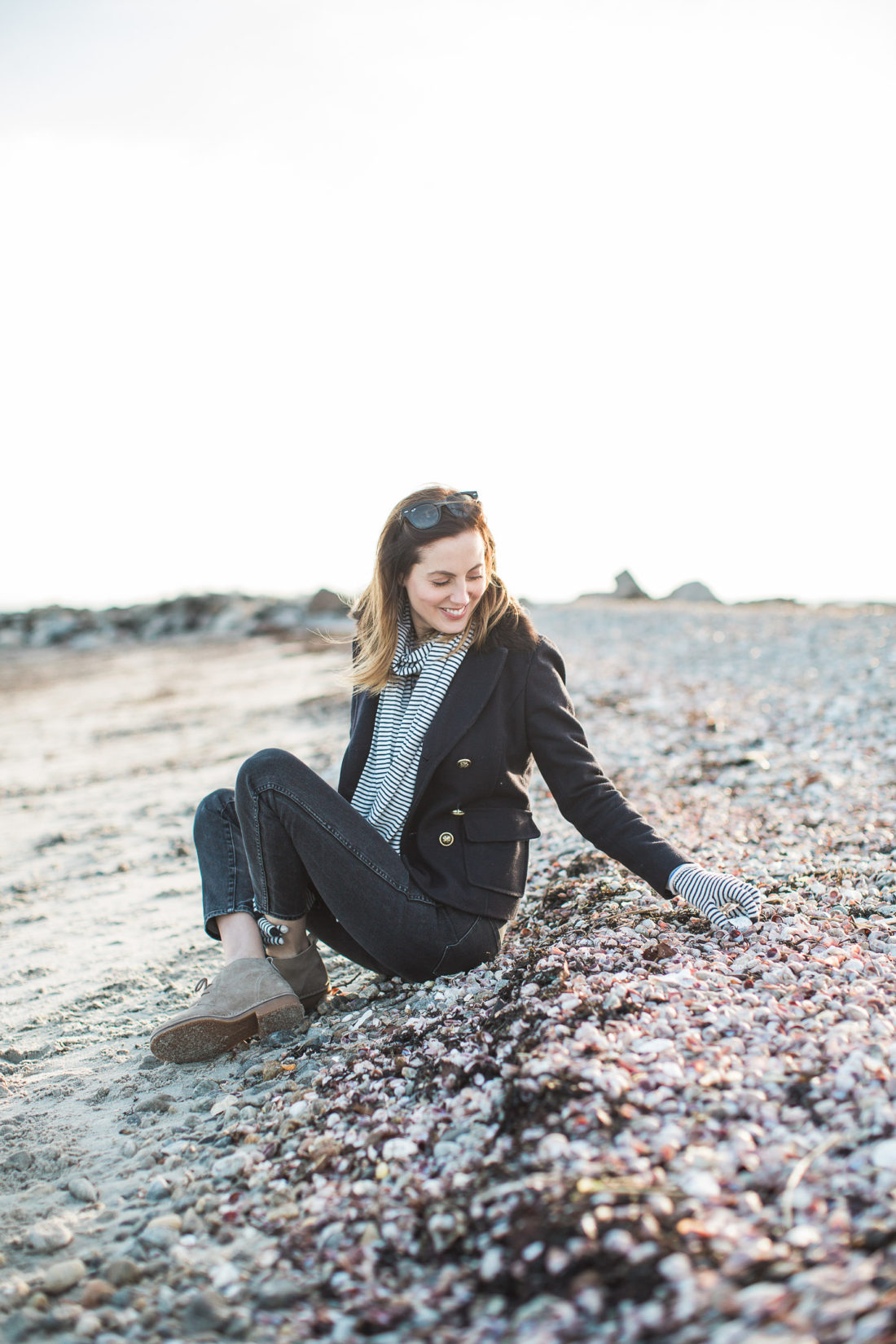 Continuing physical support For Major
Another amazing tip I received from the Happily Eva After community was bringing Major to an Osteopath in the wake of his accident.  One of the things that set off my constant anxiety in the aftermath of Major's fall was how "easily" we were discharged from the NICU.  Basically they told us that as far as skull fractures and brain bleeds went, our son had a "very good" one and that he would "totally heal on his own" with no permanent damage.  They instructed us to go home and just continue caring for him as we normally would.  While this may have made most people feel relieved and optimistic, it make me absolutely panic.  I just couldn't understand how my tiny baby could have had such a trauma and would be just fine without any follow up treatment.  As a Mama, I just needed something, anything, to use as a measuring stick that he was doing well internally and mentally.  I almost took him back for a follow up MRI! Luckily my (more sane) husband talked me out of that one. When I wrote my blog post about his fall, so many people reached out to me urging us to see an Osteopath.  I had never even heard of an Osteopath! (Read more about them here)  Basically, they are fully licensed physicians who have gone on to specialize in this type of manual therapy– emphasizing massage, mobilization, and manipulation of muscle and connective tissues, joints, and bones for optimal health or to relieve acute medical issues.  I did my research, and found an amazing Osteopath near us in Connecticut.  I reached out to him in an email describing Major's trauma and basically begging him to fit us in to his very packed schedule.  It turns out that his own son had suffered a similar fall, that he did his own residency in the Pediatric Intensive Care Unit,  and that he was very passionate about helping Major heal.  He has been such a bright light in this process, and has assured us with every appointment that Major is, in fact, so lucky– and has been healing and growing as well as we could ever hope for.  I'm so happy to say that Major has officially 100% recovered from his skull fracture and brain trauma.   Like every doctor I've met along the way during this journey, Major's Osteopath has assured me that babies are built to be resilient and that our children's ability to heal and move forward from trauma far outshines our own.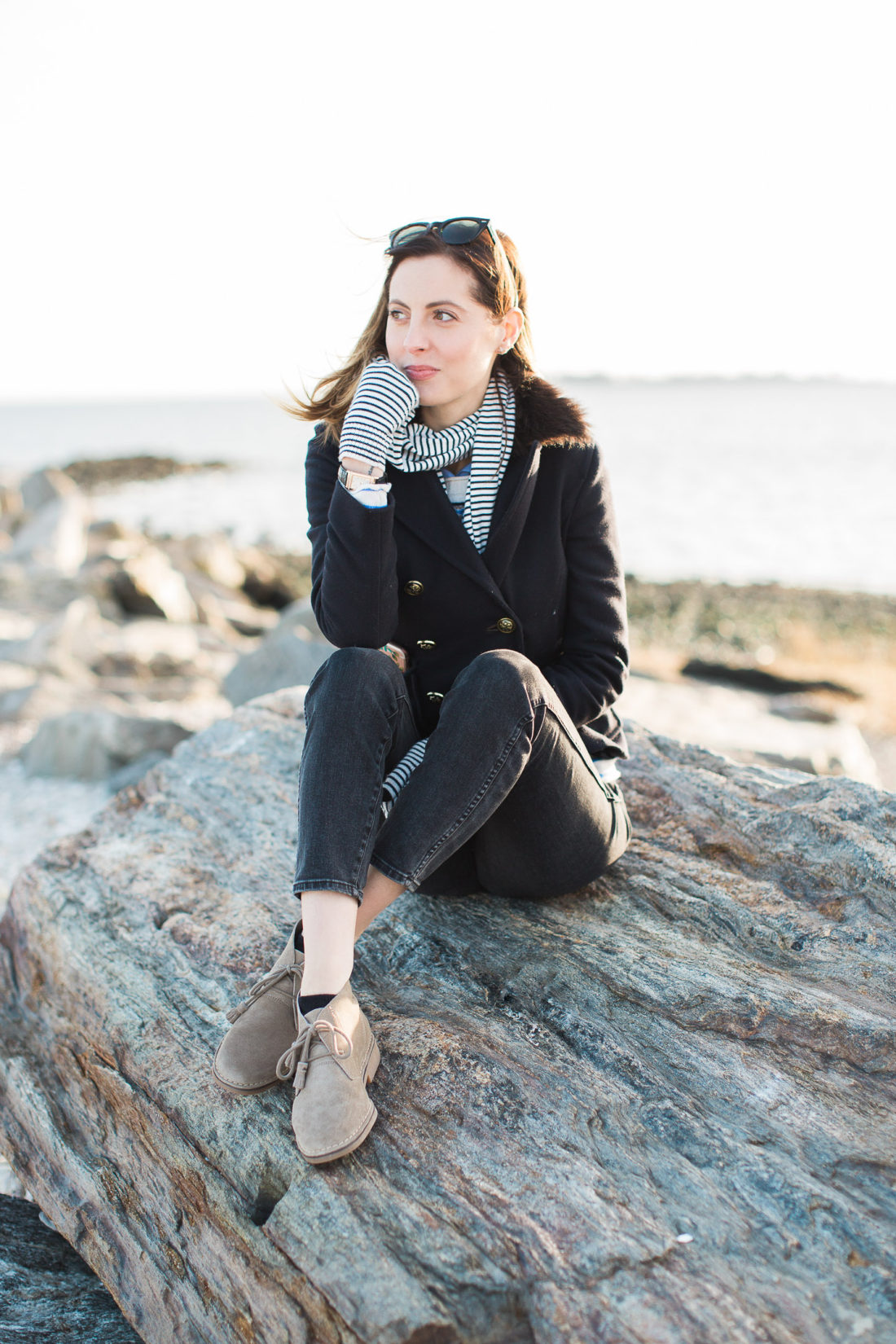 Time Heals
When I wrote my blog piece on New Year's Day, I felt in that moment that my life would never go back to what it was before– that I was irreparably broken and that the guilt and anxiety I felt in the wake of my son's accident would haunt me for the rest of my life.  I think this is how people feel in their darkest moments– that there is no hope for light ahead, and that the only solution is to learn how to bear that darkness a little better every day.  My heart breaks for the woman and mother I was at that time.  What I learned during my healing process is that, while different people have different methods of putting themselves back together, there is a very real light at the end of the tunnel.  For me, the acceptance that my inner struggles were dangerous to me and to the future of my family was what I needed to rebuild.  I wanted to feel better and so I did everything I could.  But time does help.  The more distance I got from the accident, the more my hormones settled (I felt a HUGE improvement in my mood once I stopped breastfeeding, for example), and the more Major grew and changed– the more I was able to trust that everything was going to be OK.  I remember when Major rolled over for the first time– early for his age– and I wept because I was just so grateful that I had been given a small but important sign that my son was developing well.  Now, watching him babble and coo, laugh at us and at his sister, roll all over his play mat, pick up toys to play, and even start to push himself across the floor in a mini crawl (!), I can't believe that I used to stay up late at night staring in to his eyes, trying to see any signs of brain injury.  It's so important when we are at our lowest to remember that this is life's great cycle.  There are always peaks and valleys.  It's crucial to remember that every type of phase in life has its moment– the good and the bad– and to trust that another peak is just around the corner.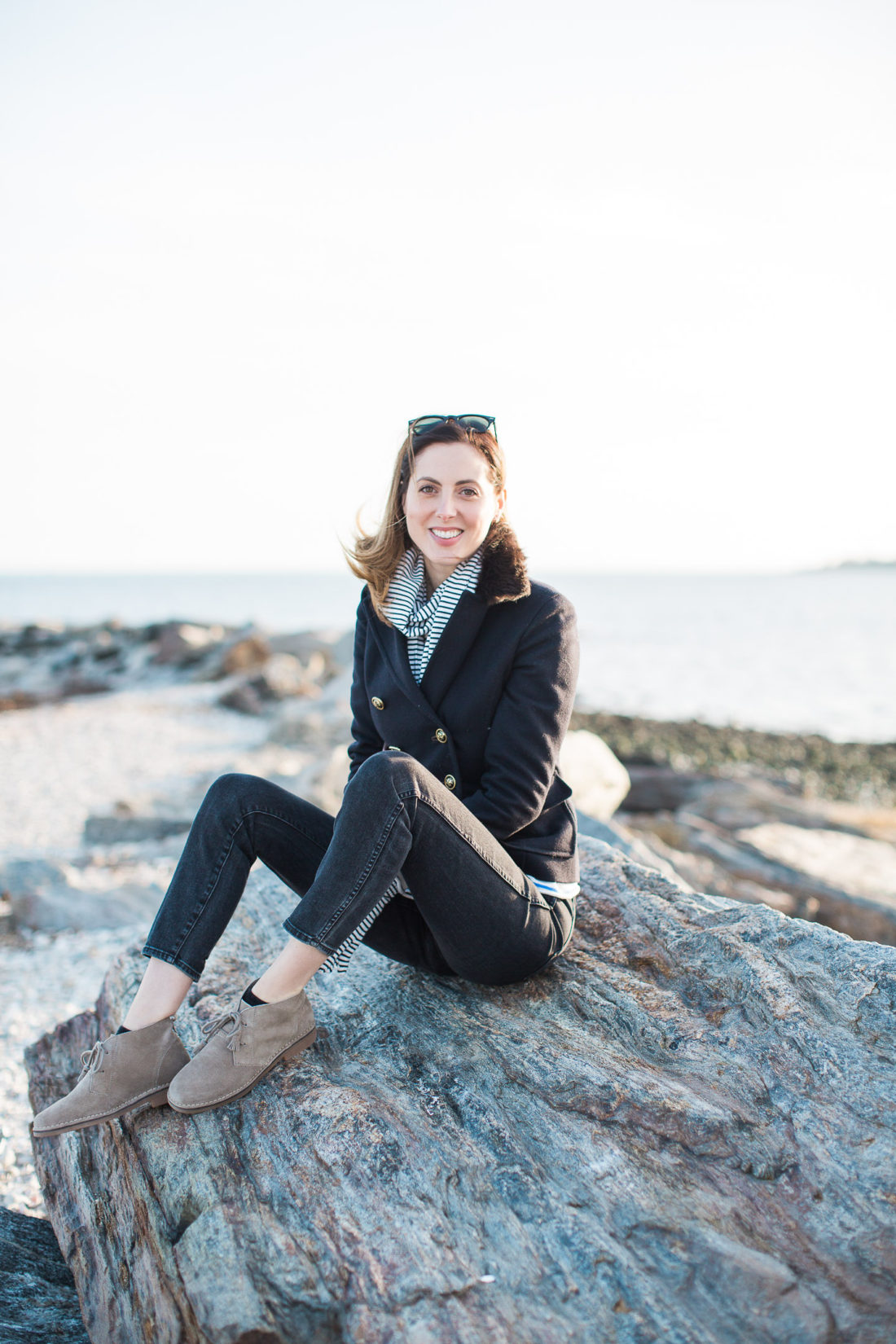 Photographs by Stephanie Elliott Photography