The following content may contain affiliate links. When you click and shop the links, we receive a commission.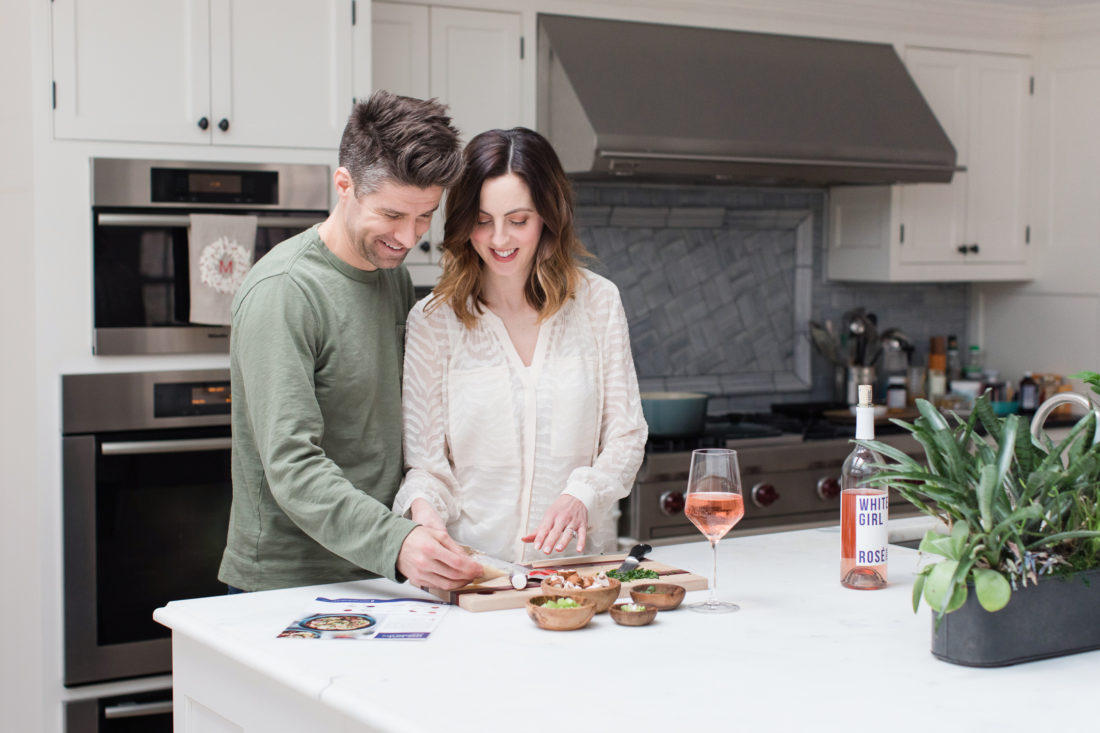 Kyle and I don't get a ton of "alone time" right now. Our evenings are pretty hectic as we are (still) trying to figure out how to feed two kids, bathe two kids, pajama two kids, diaper two kids, and get two kids to sleep– without them killing us or each other. Thankfully we are still on the winning end of that scenario by the time we come down the stairs (last casualty I can report was a fistful of Marlowe's hair being accidentally pulled out during bath time by innocent Baby Brother), but once it's all said and done you basically need a spatula to pick me and Kyle up off the floor. Total exhaustion. Totally sexy! Lol. Whenever we try to get a babysitter and plan a Date Night out after the kids are asleep, something almost always comes up– one or both kids have a cold or bug, one or both of us is beyond exhausted, or a last-minute work responsibility makes us cancel. So, we end up at home– with me cooking one of my quick, go-to meals we've both eaten a hundred times.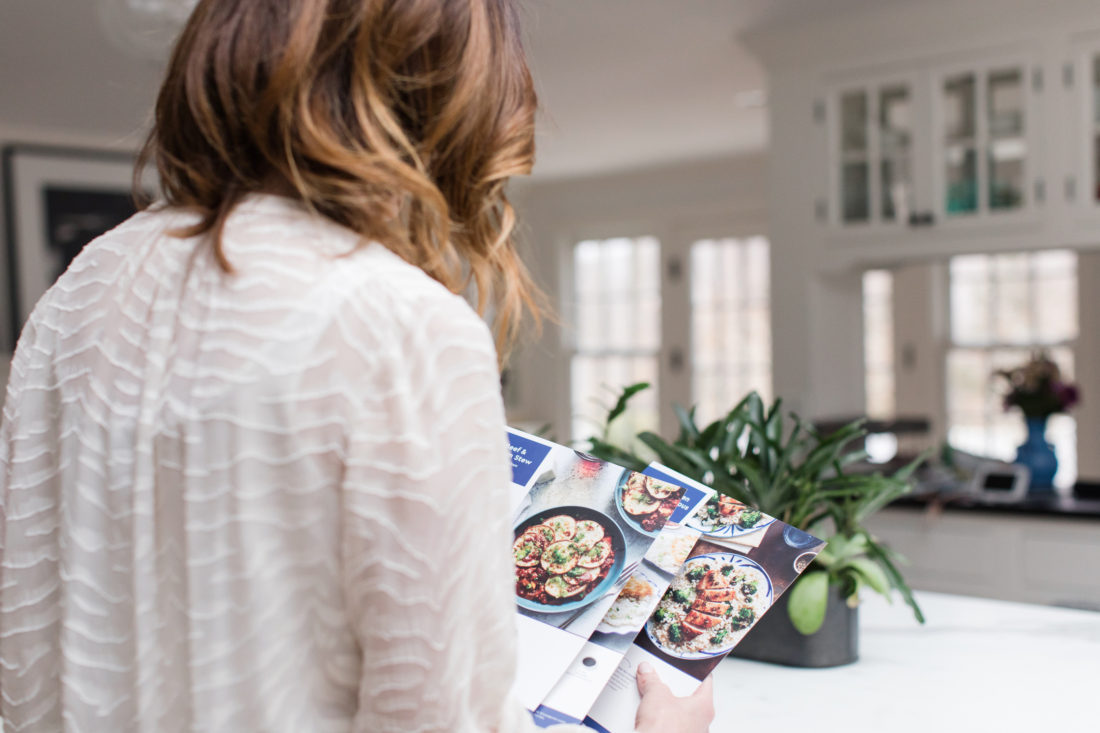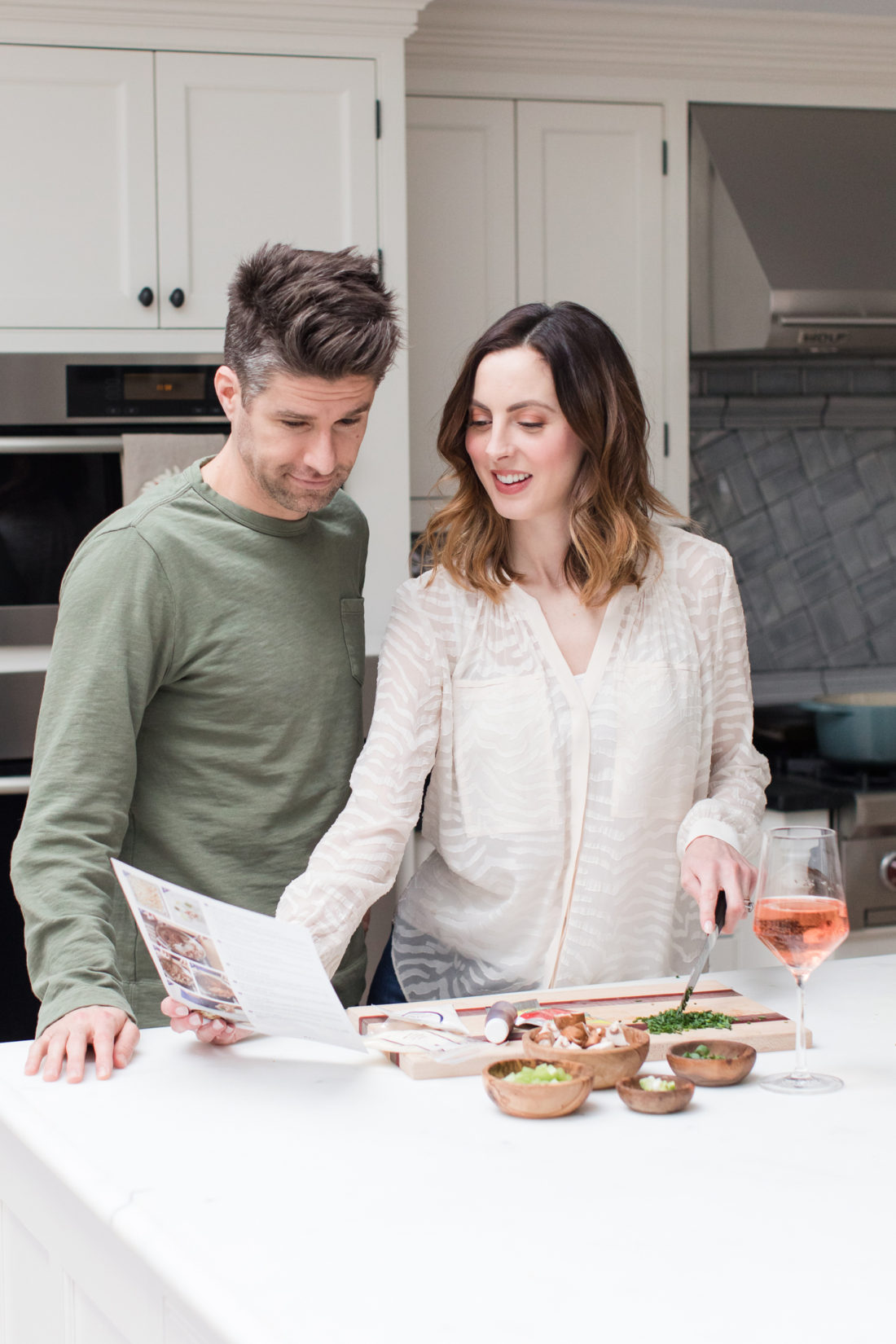 One of my resolutions for the new year was to try and inject a little more romance in to our relationship whenever possible, and this end-of-day "alone time" when the kids are asleep is technically the place for it. BUT HOW? I recently discovered an awesome solution to this and I wanted to share it with you guys today since it's a totally accessible way to put some excitement back in to your evening routine: the Blue Apron food system! Blue Apron helps you create chef-designed, delicious meals at home. They deliver the farm-fresh ingredients right to your door, in the exact proportions that you need of them! No more buying a big jar of fennel seeds, for that one time you want to cook that thing that looked good in the cookbook you never use. (By the way I have a cupboard FULL of spice jars that literally collect dust– such a pet peeve of mine!) The recipes are inventive, yummy, and easy to follow– and can all be cooked in 40 minutes or less. This system was basically made for people who love food, but are too busy to organize the groceries and the menu by themselves (Yes, hello, that's me).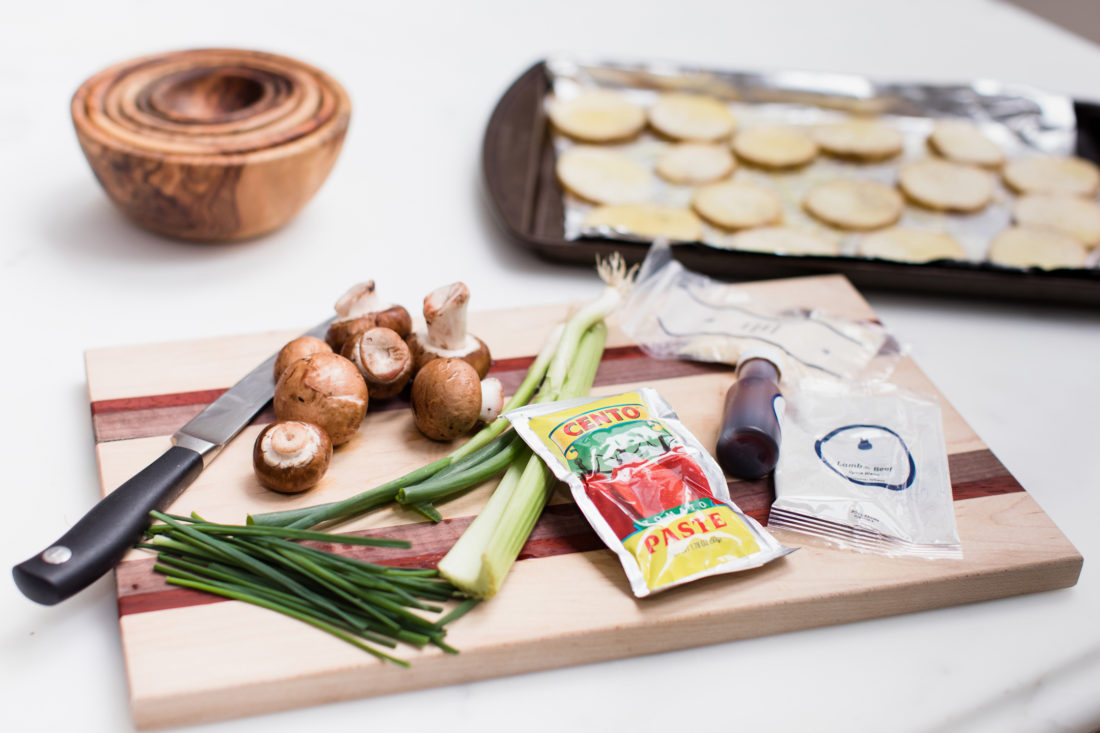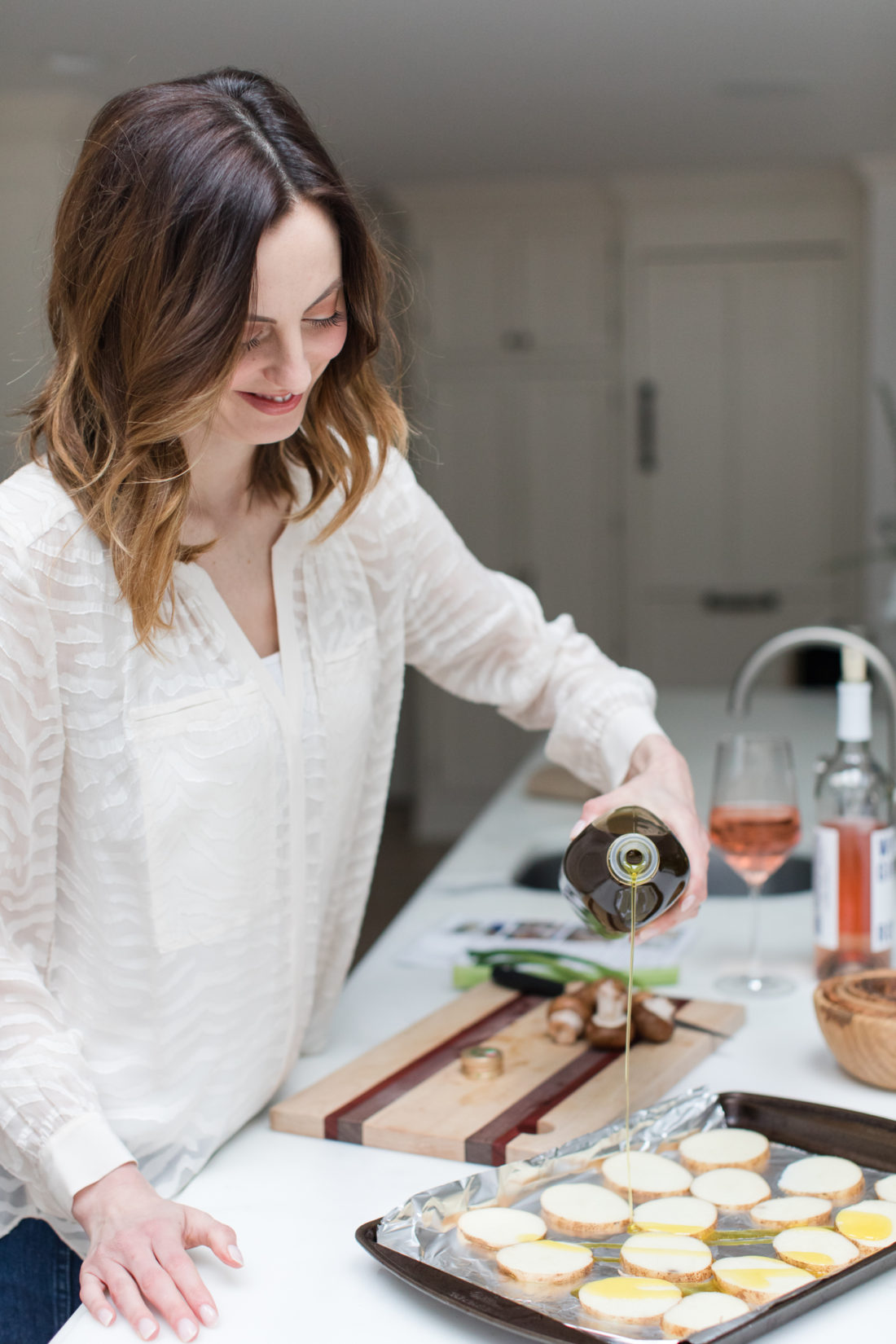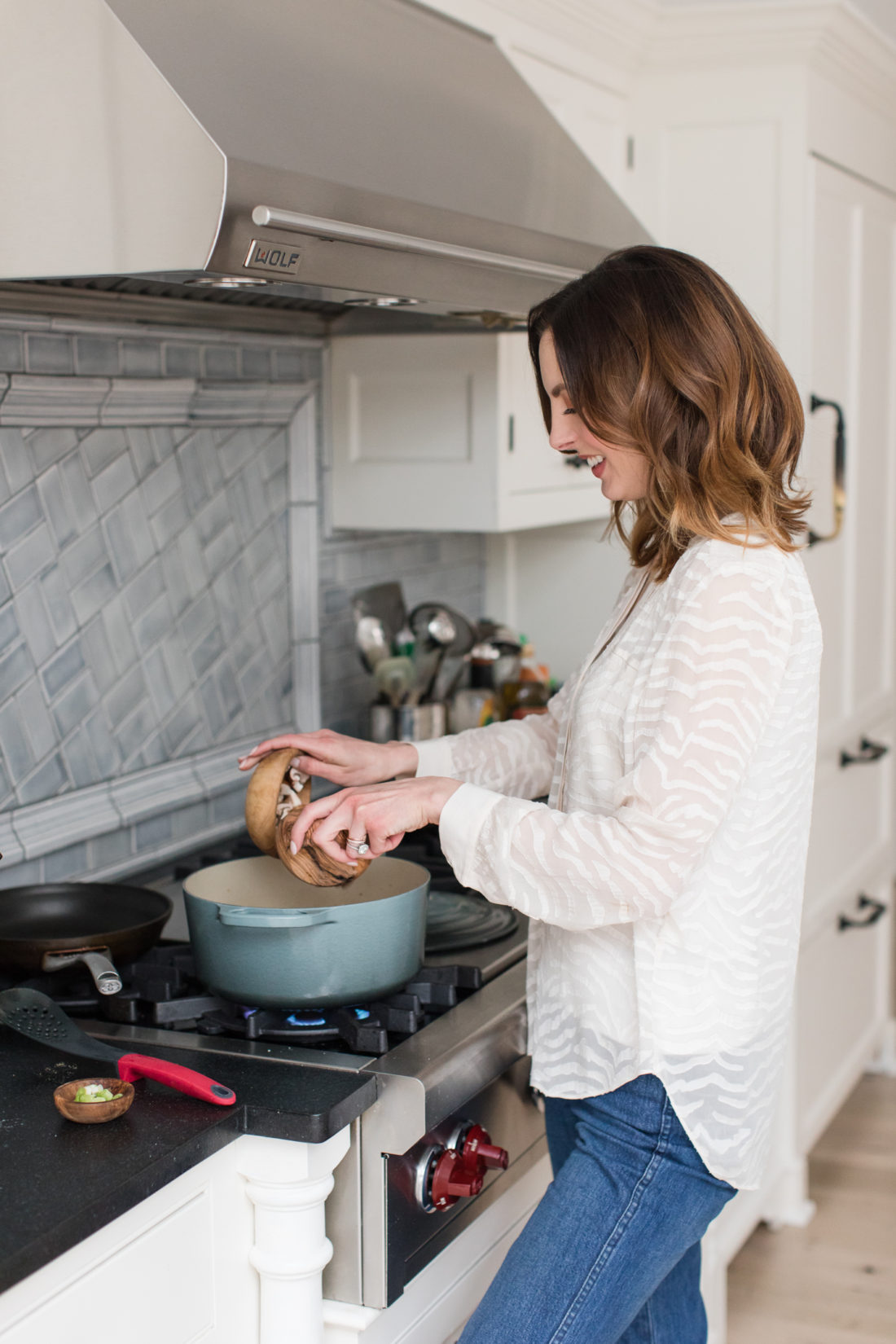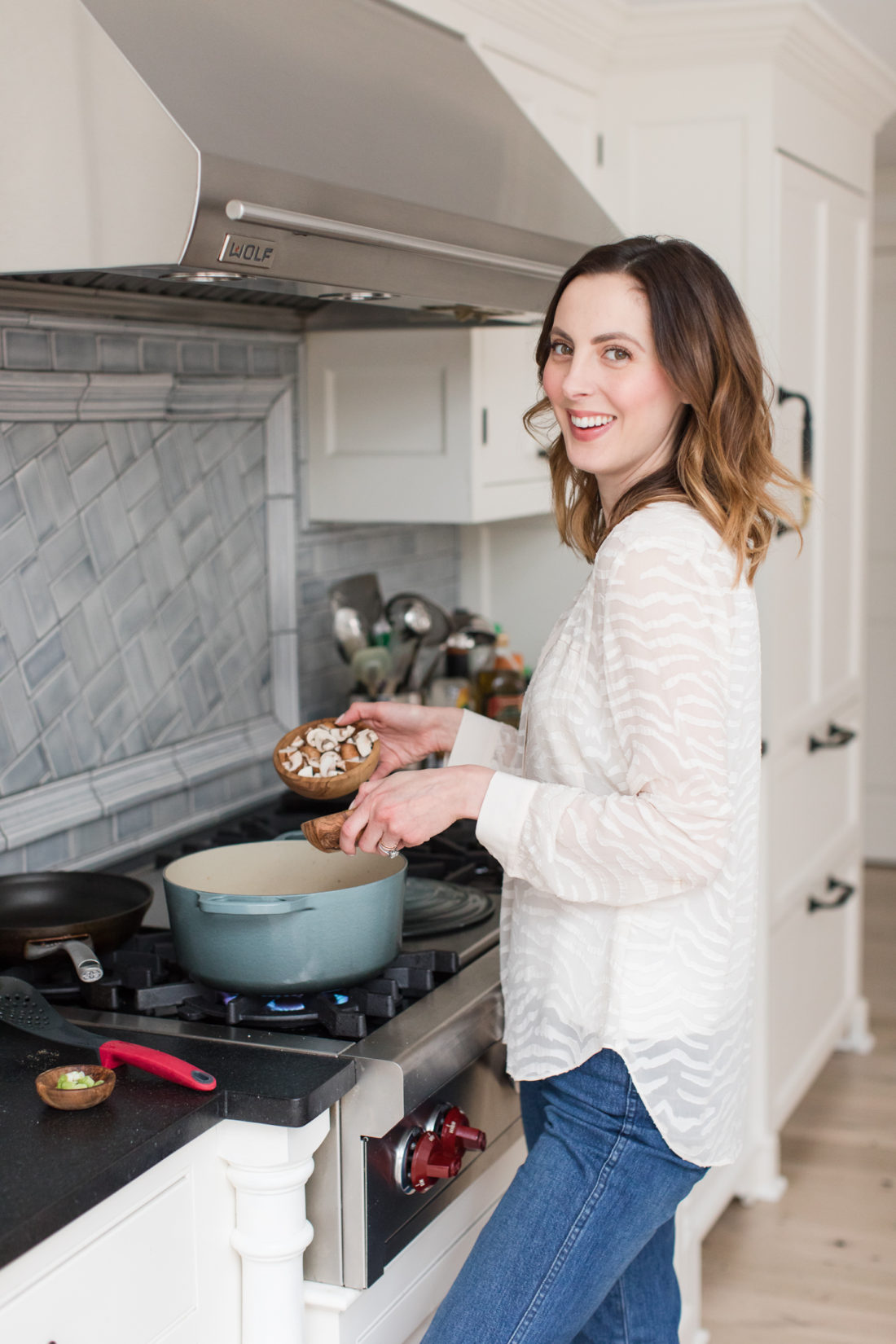 So far, we are loving it! Blue Apron offers two-person or family plans so you can do it for just the two of you Lovebirds, or involve your older kids for family dinners. I love not having to do last-minute grocery shopping, or having so much waste after I use store bought ingredients. For our first Date Night In, I chose a lamb, beef, and mushroom stew with oven-crisped parmesan potatoes. First, I changed in to something that wasn't the slightly damp Tshirt I had worn while I bathed and wrestled our children. Then, I poured a yummy Rosé for us to share, and set the table more nicely than we normally do. Kyle hung out with me while I cooked, and it was so nice to just hang out together, chit chat, and unwind in the comfort of our own home! The recipe was really easy to follow, and didn't take long at all. By the time we sat down to eat, it really felt like we had been transported out of our normal (boring) routine. This sweet and romantic Date Night in was just what we needed, and since it only involved a Blue Apron delivery box (and NO SITTER!) it's one that we will definitely recreate regularly! Being parents together isn't always the easiest– it's so important to check in with each other and create special time to reconnect– I highly recommend Date Night at home if you want to bring back the romance!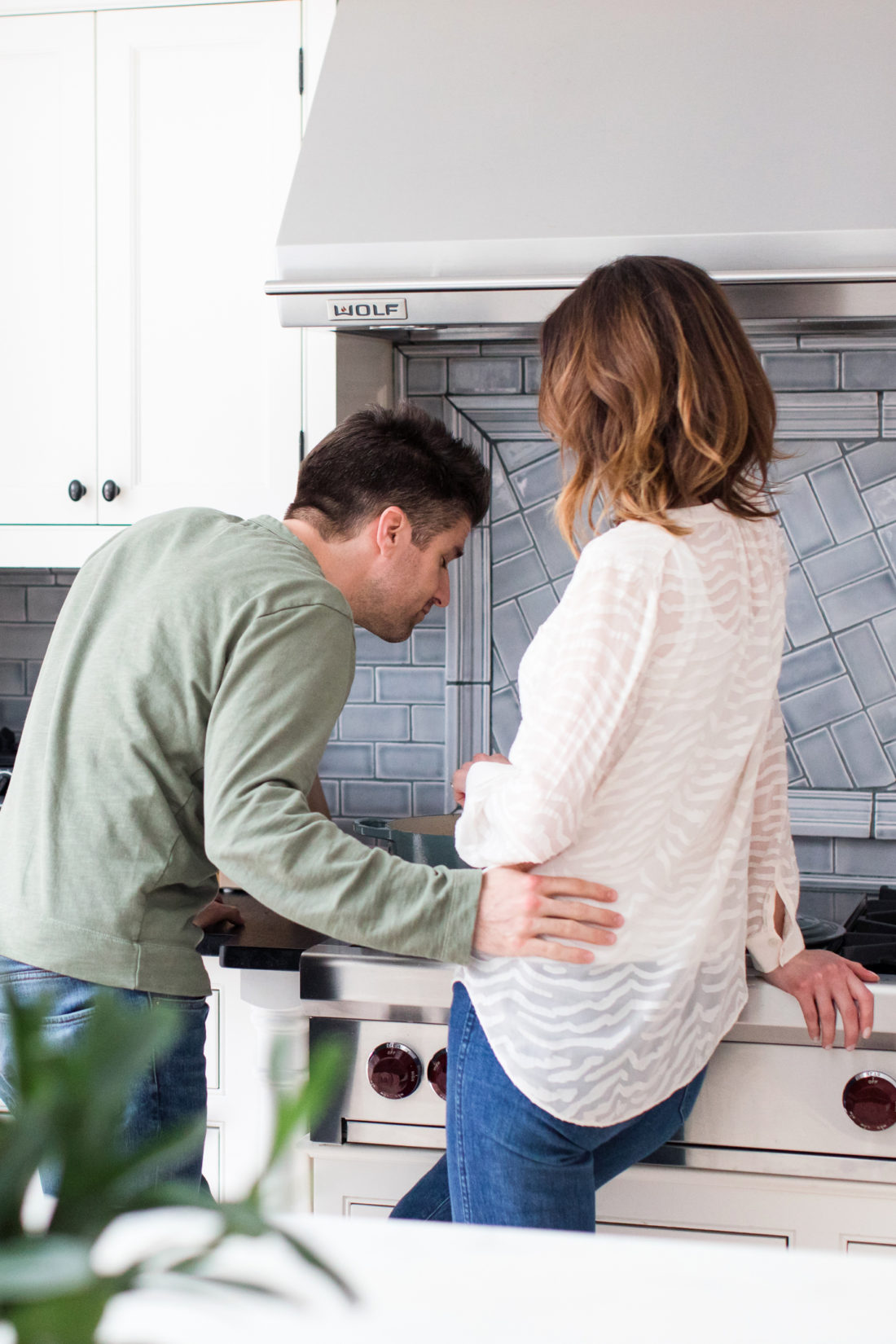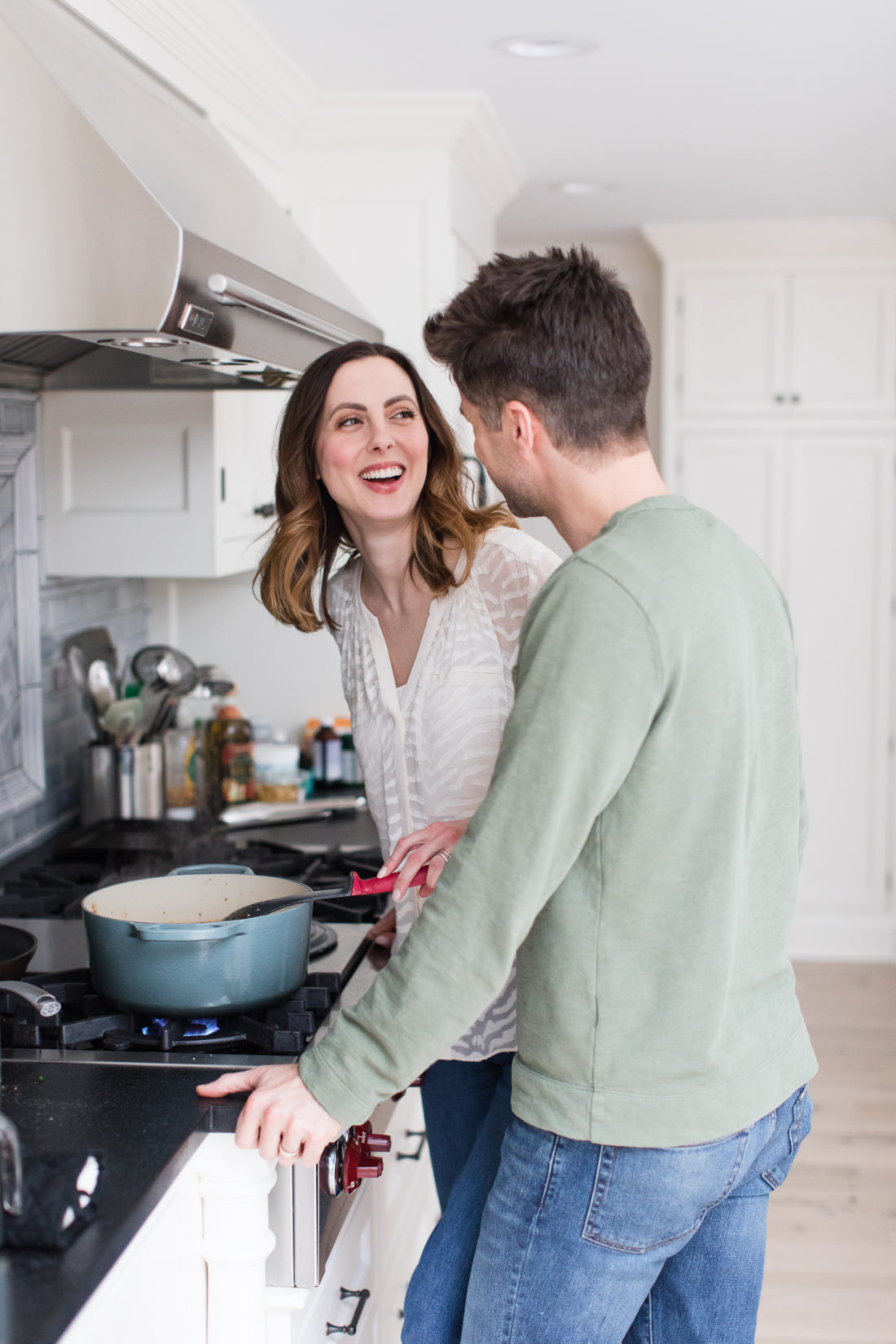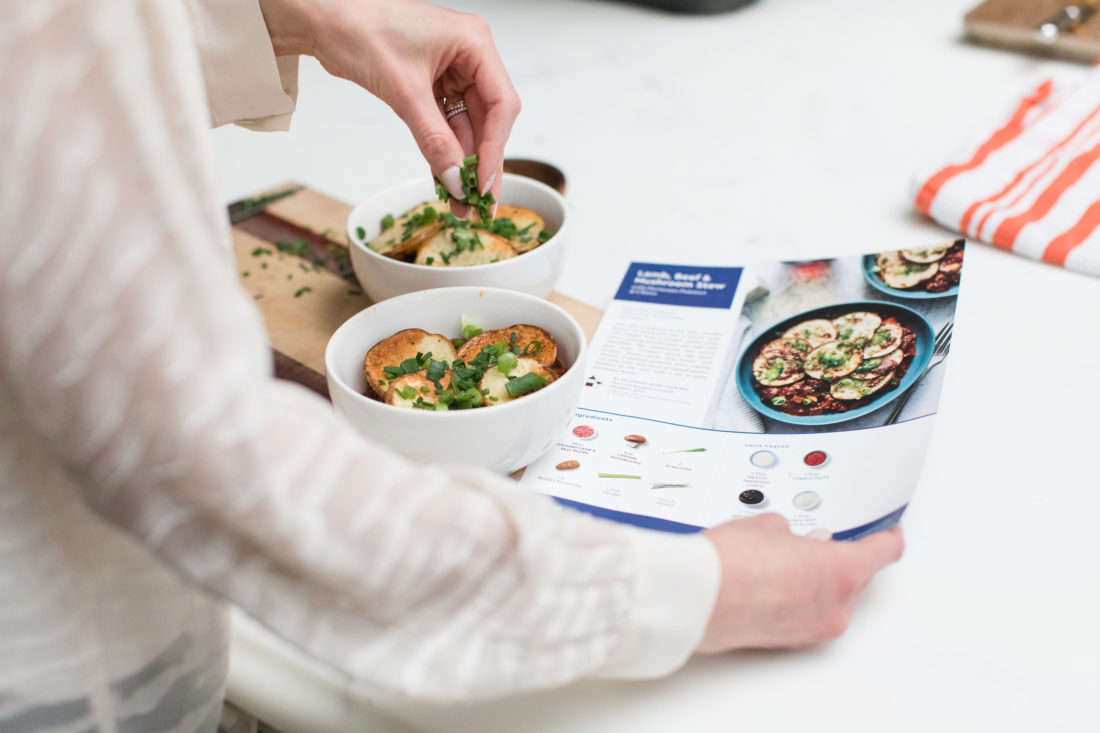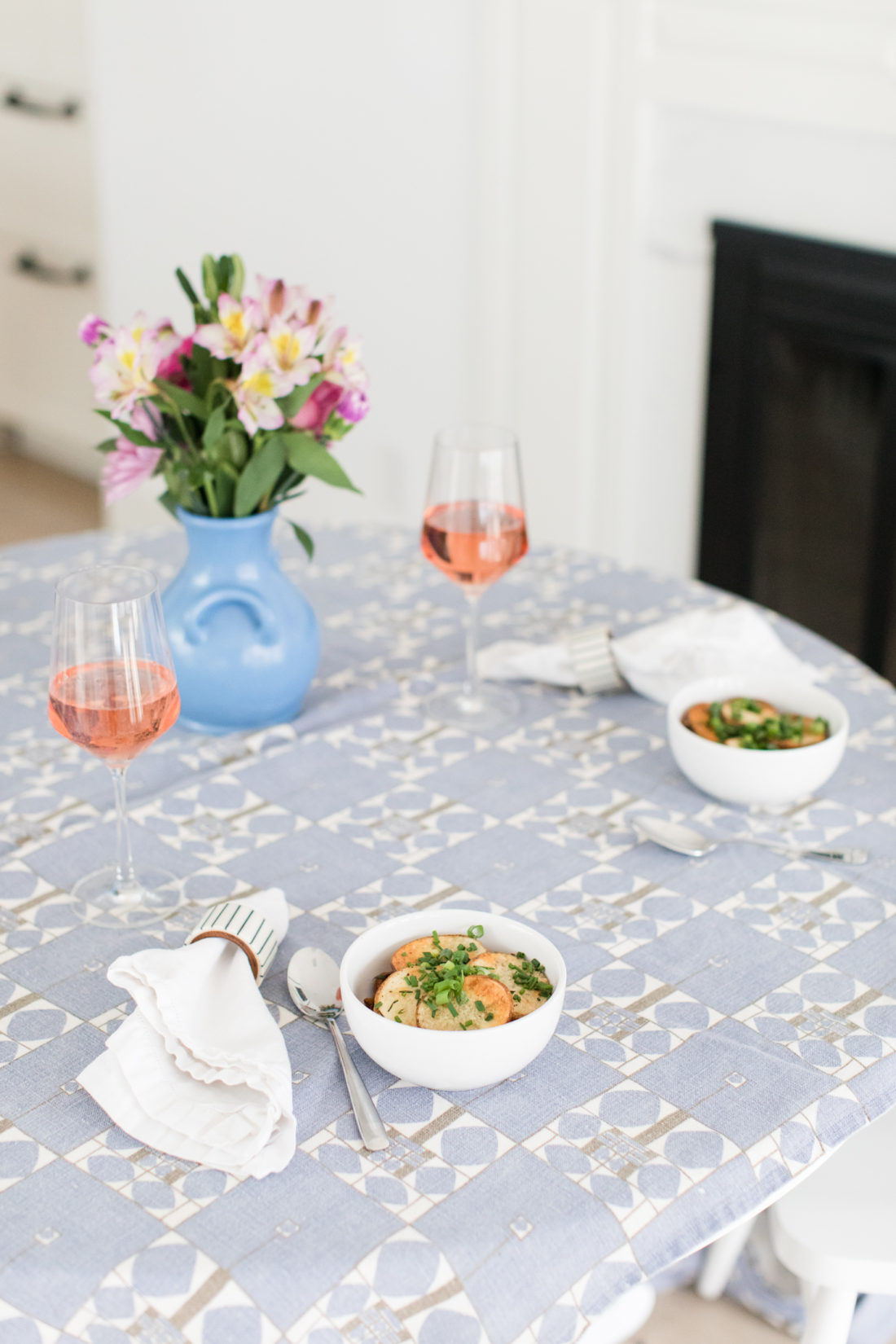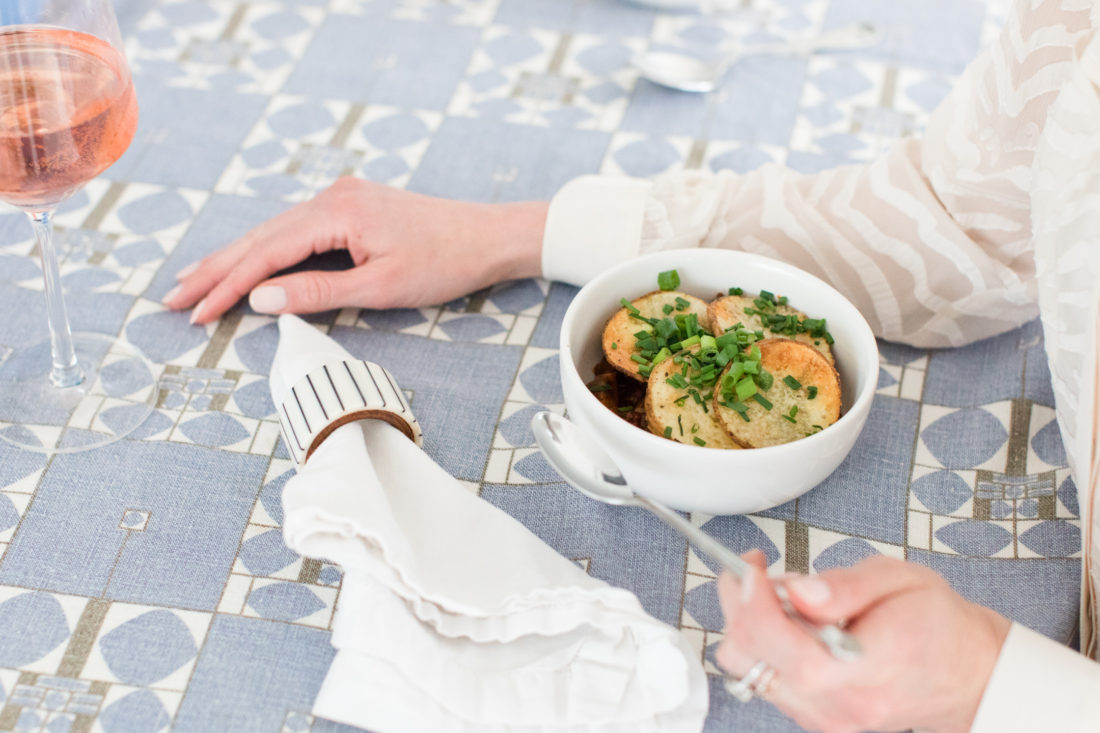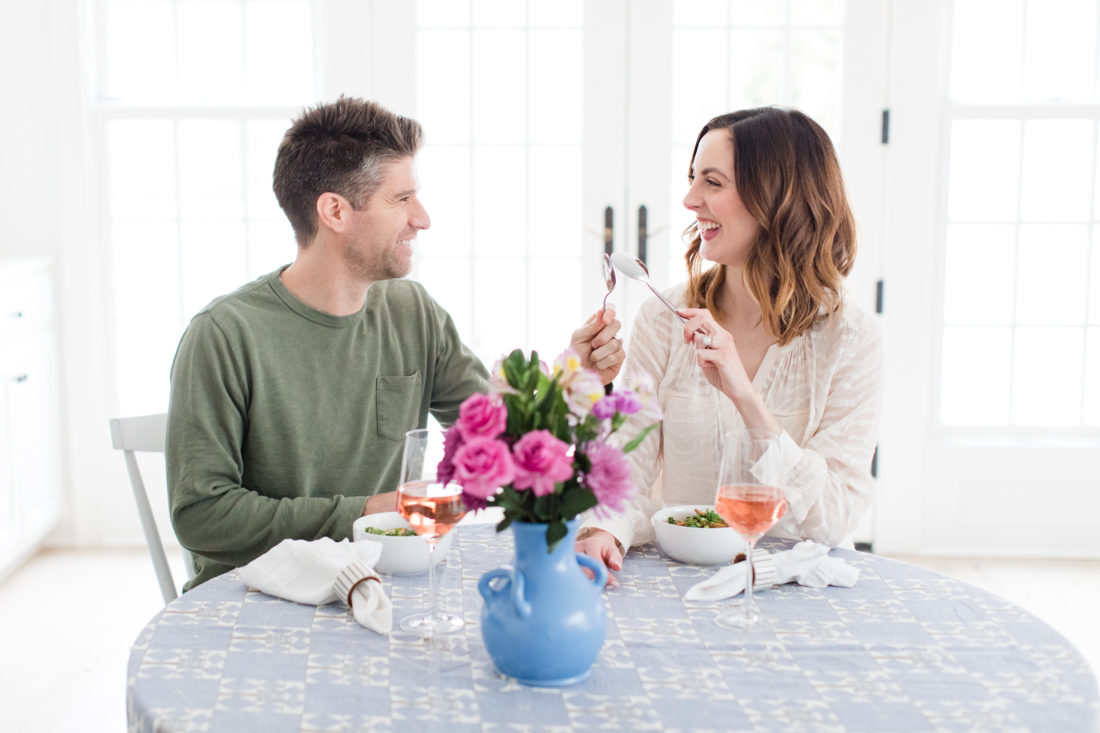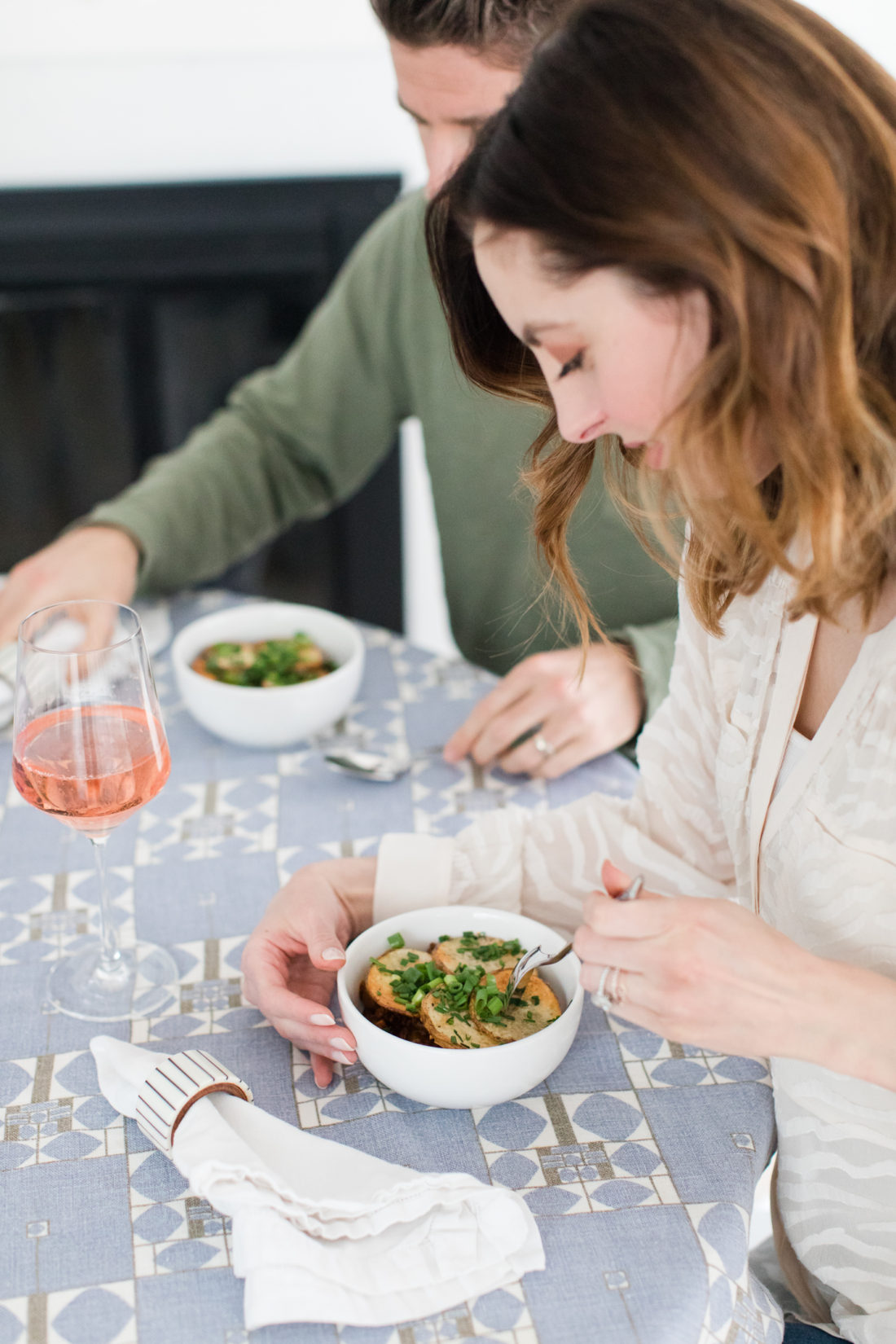 And because I am loving the Blue Apron experience so much, I got my friends at Blue Apron to give away 3 FREE meals on your first Blue Apron order if you are one of the first 50 people to sign up using this link! Try it for yourself, and don't forget to light those candles and get some mood music on the stereo. You totally deserve it.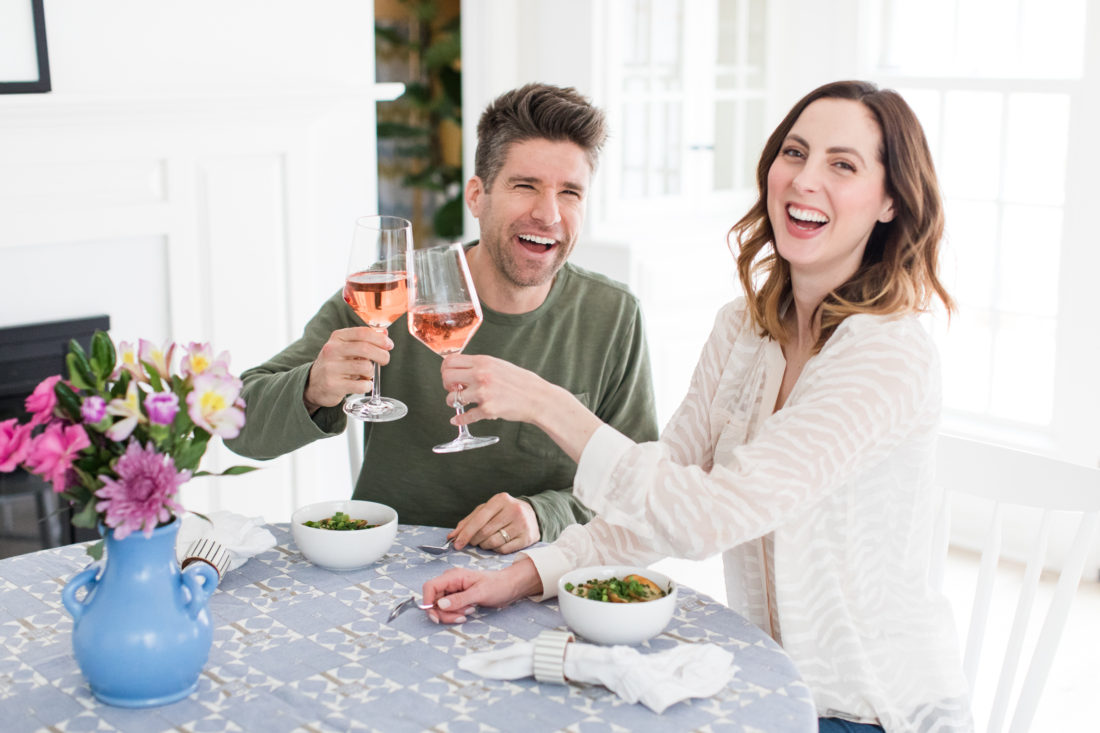 *Photographs by Courtney Ann Photography
**Many thanks to Blue Apron for sponsoring this post! As always, the thoughts and opinions expressed above are entirely my own