The following content may contain affiliate links. When you click and shop the links, we receive a commission.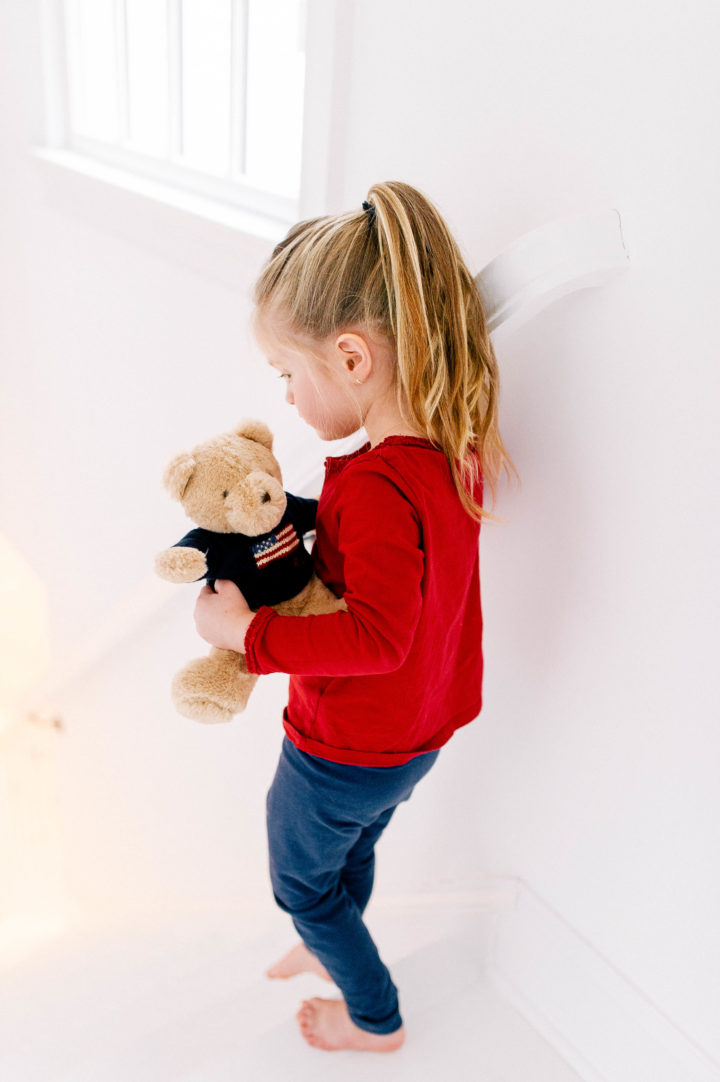 As a working Mom, I've been structuring my time between my home life, my work life, and my personal life ever since Marlowe was an itty bitty baby.  In a postpartum moment of delirium, I actually went back to auditioning two weeks after Marlowe was born – which definitely backfired and is not something I would ever recommend.  But navigating the waters between what we need for ourselves personally or professionally – and our role and identity as Mothers is ever easy – even for Mothers who do not work outside the home. I think as Moms we get pulled in so many directions – and when we feel conflicted about where we are letting our energy land at a certain moment, it can translate directly and immediately in to all-consuming Mom Guilt.
Any Mom knows the concept of Mom Guilt well, and I think different people get it for different reasons – a choice or dynamic that might make me feel guilty as a Mom may not trigger another woman in the same way or vice versa.  I think our triggers for Mom Guilt actually have a lot to do with our own childhoods, and our own understanding and projections about Mothering and/or about children and their needs.  But I think that one thing all Moms can agree on is that Mom Guilt is one of the worst feelings in the world.  It's that anxious pang, that "is this right?" question in the back or front of your mind, the heartache of imagining your child's unhappiness or fear, or the self-judgement for allowing your attention to to land on somebody or something other than our children – even if that somebody is ourselves! I truly feel that no matter what our personal Mom Guilt triggers are as individuals, that no Mother is fully immune to the feeling – and that the uneasy feeling of conflict that this triggers has become a total epidemic that seeps in to all areas of our lives when we're feeling it.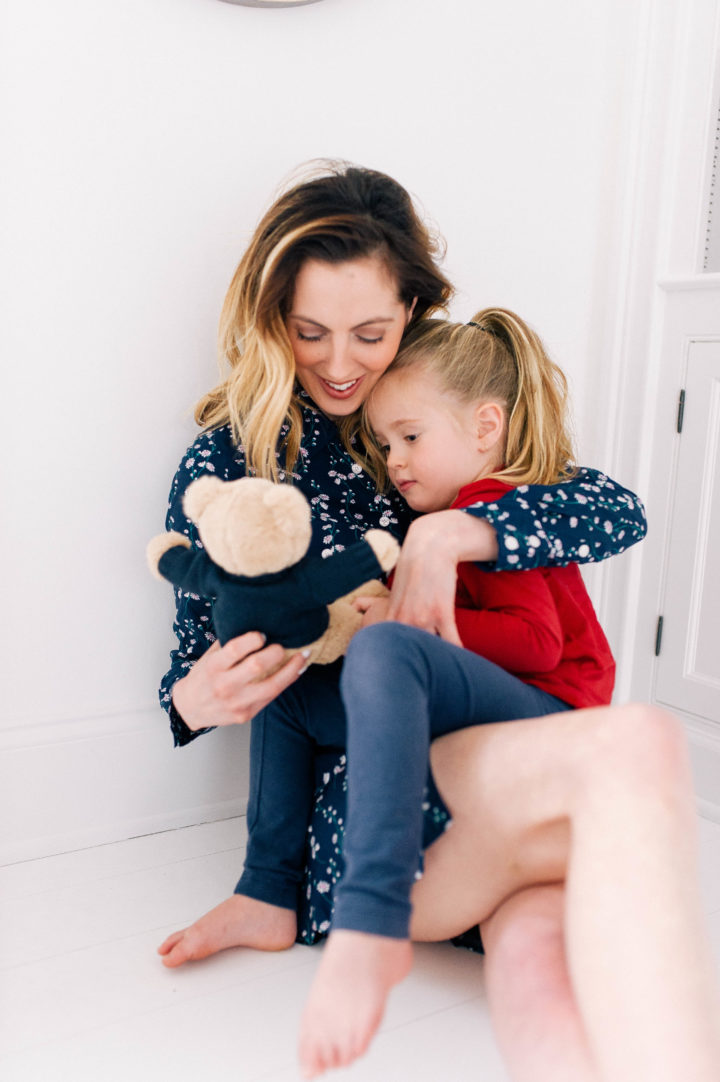 And then, a few months ago, I went to an event and heard Esther Perel speak, and I had a total "Aha!" moment.  She made me realize that Mom Guilt is not just an epidemic that is shared by Moms as a sometimes debilitating collective experience.  Mom Guilt is also an epidemic because the behavior, emotions, and feelings of self that Mom Guilt demonstrates to our children is actually seriously effecting them and their futures.  And not remotely in the way we imagine.  Esther Perel is a mother, a relationship expert, and an author.  She has written two really fascinating books (I'm currently halfway through "Mating In Captivity"), and has a podcast that I HIGHLY RECOMMEND.  When I heard her speak, it was on a panel that was discussing the pitfalls and difficulties of the transition in to parenthood– and lots of topics were coming up surrounding self-care and supporting the parental relationship.  Esther introduced a concept that totally rocked my world: "The thing about parenthood these days– and it's not a problem necessarily, but it is something to look at– is that it has become all about the child.  It is completely child-centric and is not at all about the parents.  It's about what the children need, and what the children get, but the parents don't realize that they are the models for the children." I was on the edge of my seat.  As somebody who watched my relationship with my husband change, my social life change, and my work priorities shift when I had children, I could definitely relate to this.  I would say in my life how the parent (me) was doing was normally at probably the lowest rung on the ladder. 
She went on to explain how important it is for children to see parents making choices that they feel confident in and that make them happy.  She explained that when a parent is unsure of a choice or action (whether it's working outside the home, going out to dinner with a spouse and leaving the children, or even a Mom having drinks with her girlfriends or attending an exercise class) that the child picks up on this and translates it in to a fear of the world and the unknown.  In the child's mind, they are watching their parent make a choice to part with them, but then feel unsure of that decision– and then the child translates that questioning in to fear.  If we say "Mommy and Daddy are going out to dinner and Sarah will be babysitting you", but then we apologize, or seem apologetic– this is translating directly for our children in to self doubt.  Then our child is worried for us, they don't believe that the choices we are making are safe for us, and thus it makes them worry about us.  Basically, when we make choices and then feel guilty about them we are creating a dynamic in which our children feel the need to take care of US.  Cue the music: Unhealthy.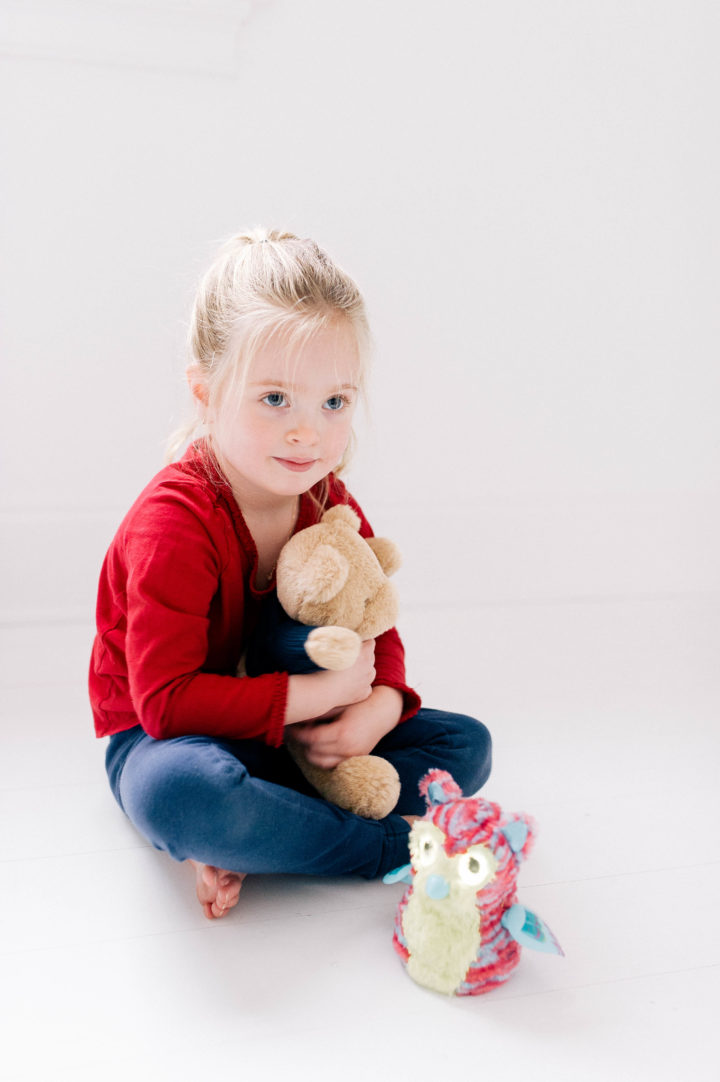 I literally had an epiphany.  In my mind, countless times when I would apologize to my kids for having to dash to a work event ran through on a loop.  Times when Kyle and I were going to miss bedtime and when they would complain I'd say something along the lines of "I know, but we'll be back soon, and I'll put you to bed tomorrow."  Apologies, apologies, guilt, guilt, guilt.  Basically I was saying to my kids: "Mommy made a decision but I don't feel great about it, so you shouldn't either."  I felt more aware of myself and my pitfalls as a parent than I ever had before, and I was totally and fully ready to learn as I listened more to what Esther had to say about how to fix it. 
Her advice to avoid this, as she puts it, is to make your choices and live your life in front of your kids "in full glow".  I've never loved a phrase more. Do things that make you happy, whether it's working or not, going to a class, going back to school, going out with Daddy, or spending time with your friends– but emphasize to your kids how much those things fill you up and make you happy.  Make sure they know how important those things are to you, and how regenerative they can be for you.  Share with them why doing those things for yourself matter to you.  She went on to explain that modeling a lifestyle for your kids in which you are unafraid to be the person that you are will only work to make them self confident and brave individuals who will then go out in to the world and take care of THEMSELVES without guilt when the time comes.  I honestly wanted to kiss Esther, I felt so enlightened.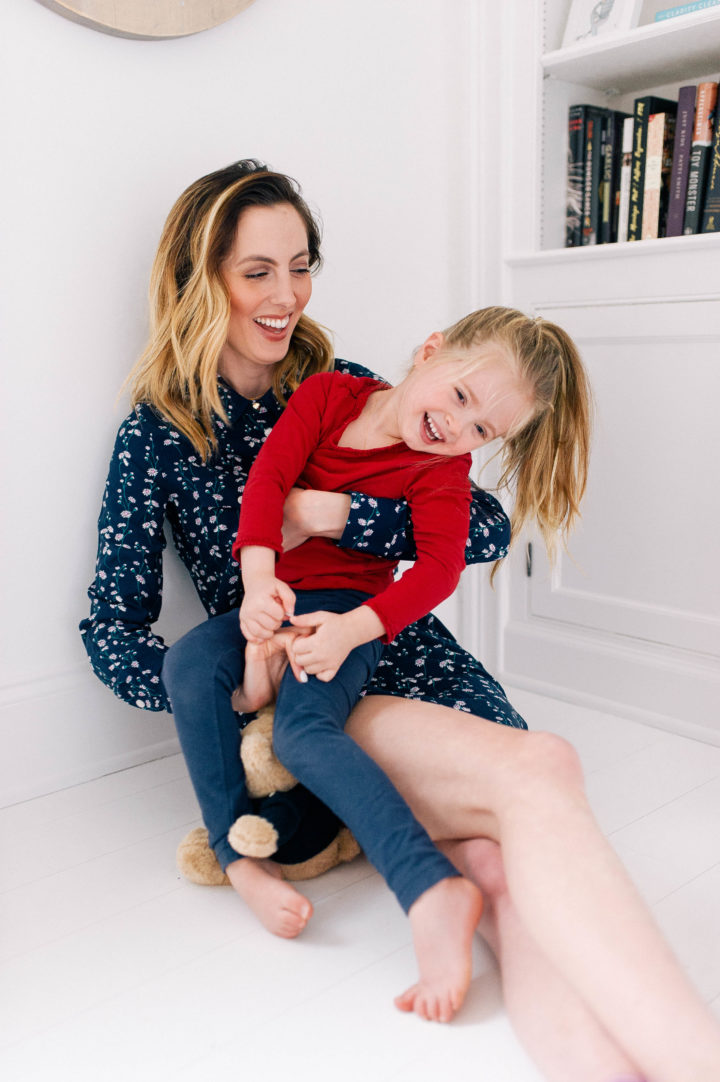 After hearing her speak, I put it in to practice immediately.  Whenever I speak about my work, I make sure to share what I'm liking about it– or why an event is interesting that is taking me away from bedtime.  Instead of working some kind of verbal or nonverbal apology in to my explanation about why Mommy and Daddy are going out, I start by saying "Guys, Dad and I are so excited because we're going out tonight!"  I do the same for times when I venture out on my own to do something I want to do for me.  I always frame it in a way where my kids can hear how excited I am to be doing what I'm doing.  And then when I return to my kids afterwards, I always greet them with love and excitement to share about my experience.  I was missing that glow, big time.  And what I realized when I started bringing it back was that stepping in to time away from my kids "in full glow" actually totally improved my experience during my time away.  Instead of sitting there feeling badly, I would really find the beautiful moments to share with my kids when I got home. 
I'm by no means perfect when it comes to avoiding Mom Guilt– and I still get it sometimes around tons of different triggers, but I have found that realizing how much my guilt could effect my kids long term really helped me reframe it for myself.  I do fully believe that our kids consciously and subconsciously look to us to define their own experiences, and I want them to see me enjoying and experiencing my life as an individual as well as in my role as their Mom.  I'm a work in progress, but this new approach has really inspired me!
Do you have any stories or feelings about Mom Guilt or how to avoid it? Please share in the comments below!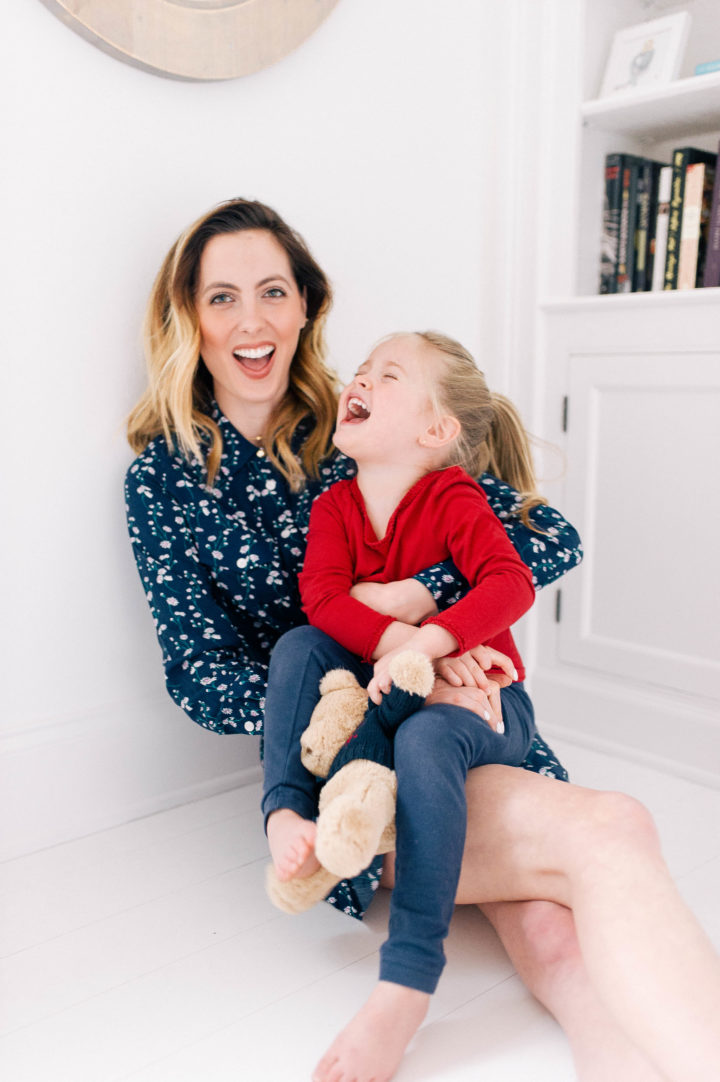 Photography by Carter Fish.