The following content may contain affiliate links. When you click and shop the links, we receive a commission.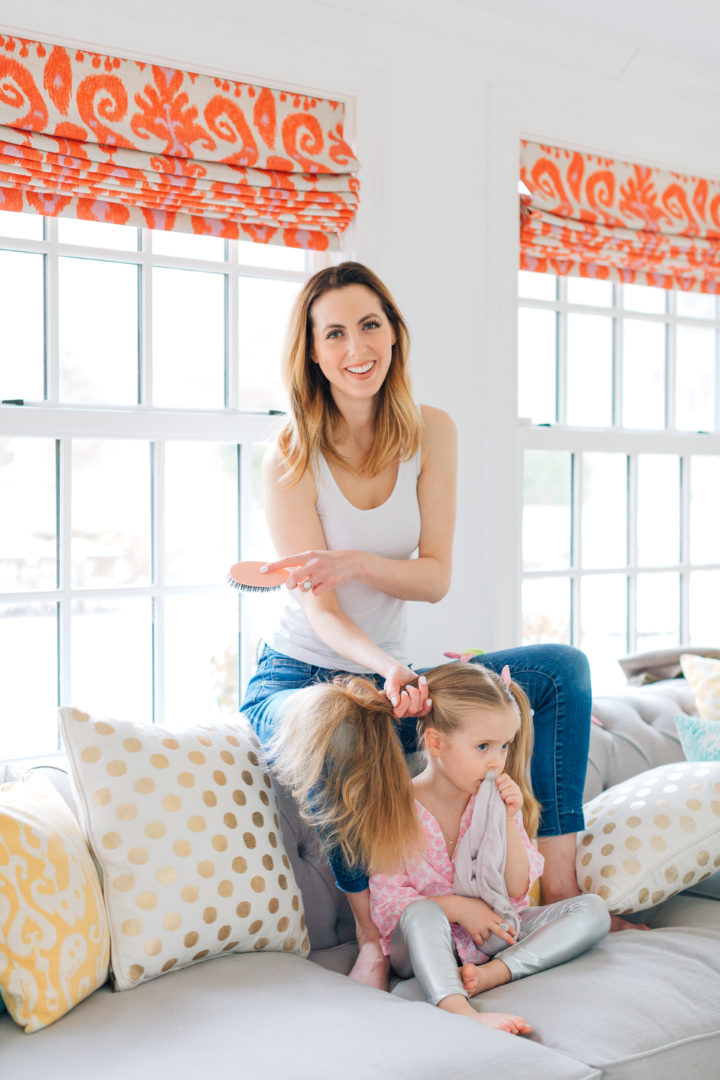 Marlowe was born with the craziest head of hair I have ever seen on a baby (all Kyle's genes, by the way.) She had a full on pixie haircut strait out of the womb– it fact, we called her Ryan Seacrest as a nickname for the first week she was alive because they had the exact same hair. LOL. Her hair has continued to grow into an amazing, thick mane that most definitely requires styling on a daily basis.  I get tons of questions from blog readers and social media followers about sharing tutorials on some of Marlowe's daily hair looks– so I thought I would share some of her favorites.
Side Part With A Bow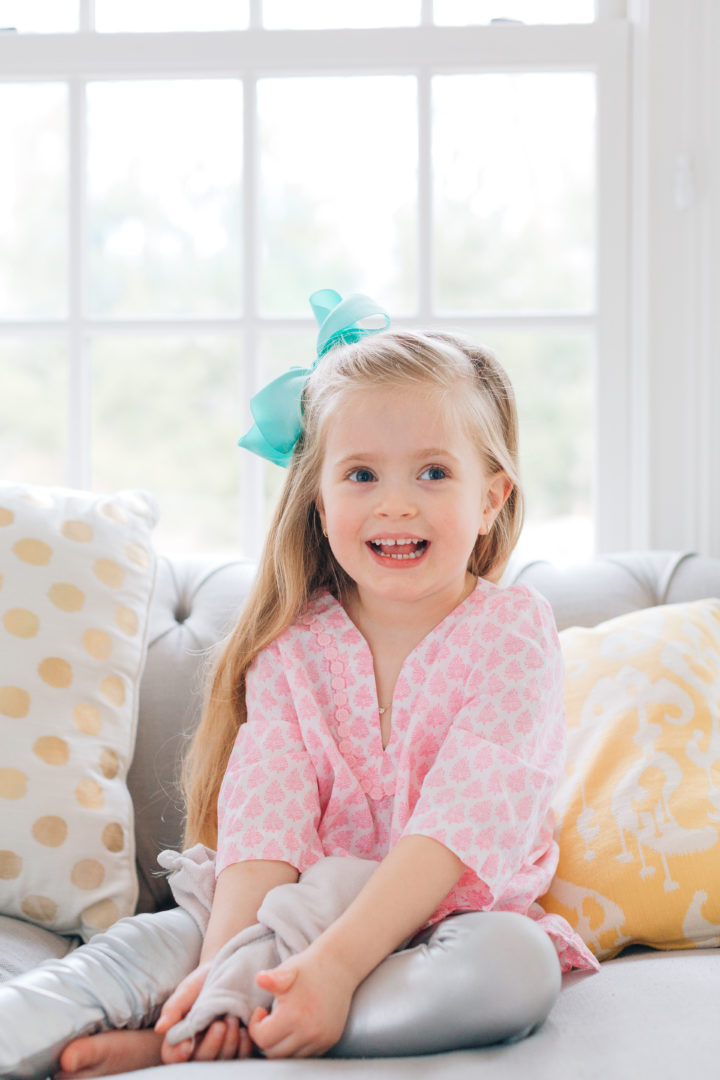 This style is super cute with a dress, or a special party look.  Marlowe has to be in a certain mood to want her hair fully down like this, but her major pet peeve is having her hair in her face.  My solution is to do a deep side part and then hold the heaviest section of her hair back with a slight twist and a huge bow!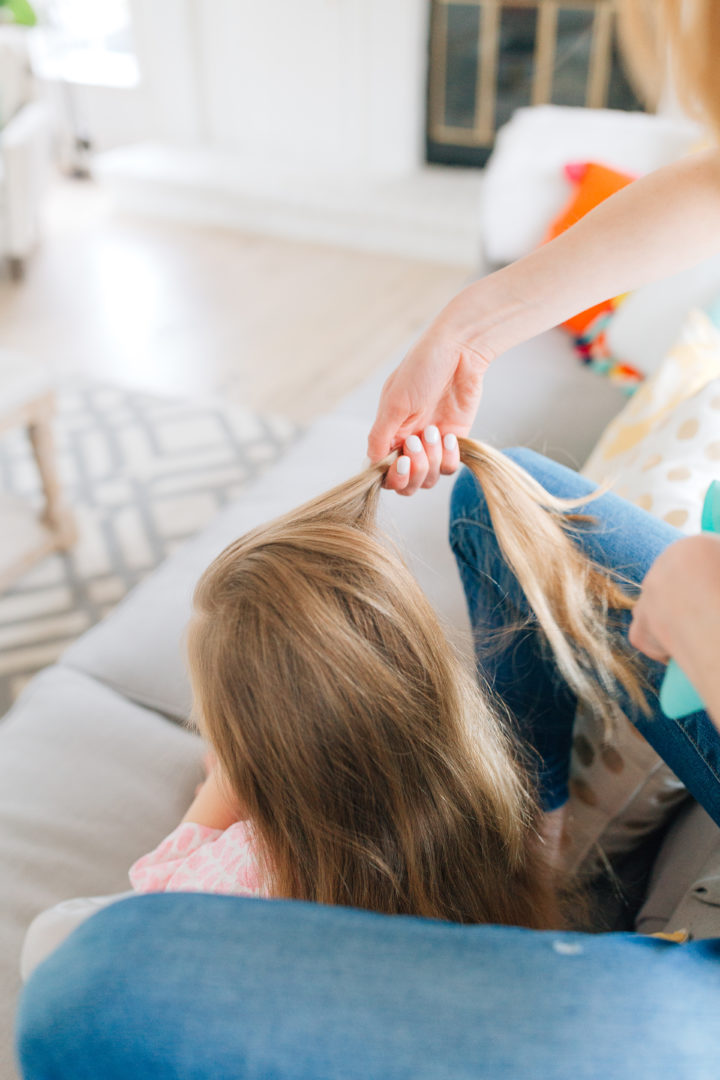 I begin by taking a 2 inch section of hair in the front, twisting it towards her head in to a 1-2 inch twist and then securing with a big bow!  Then I brush out the ends of her hair and make sure it's smoothed.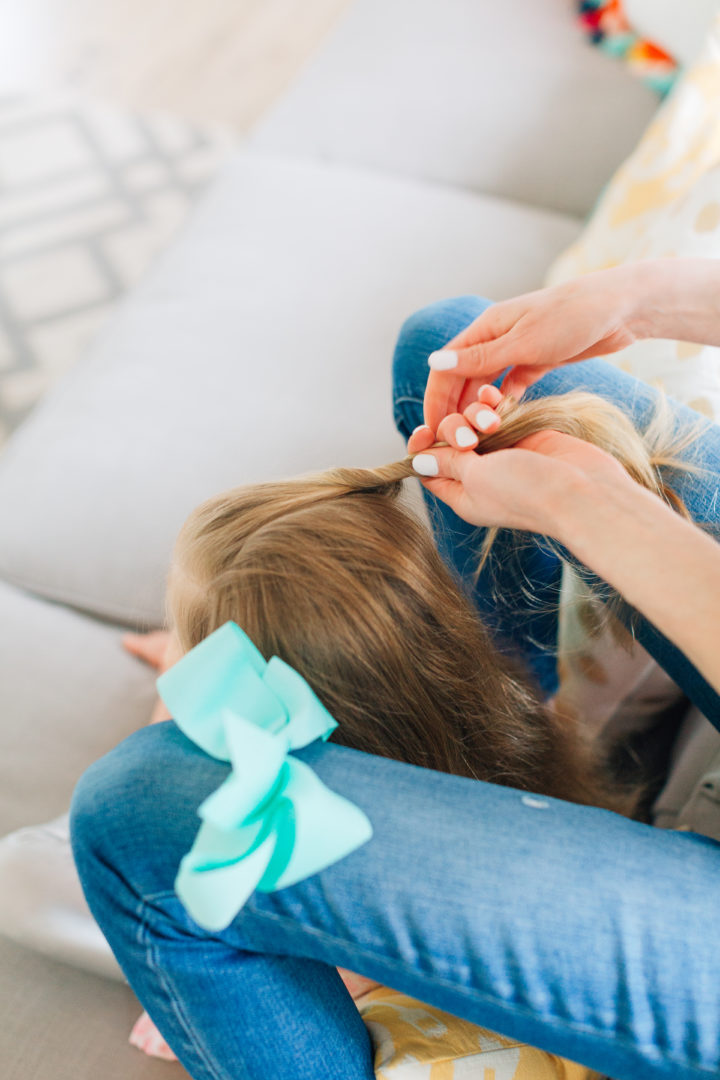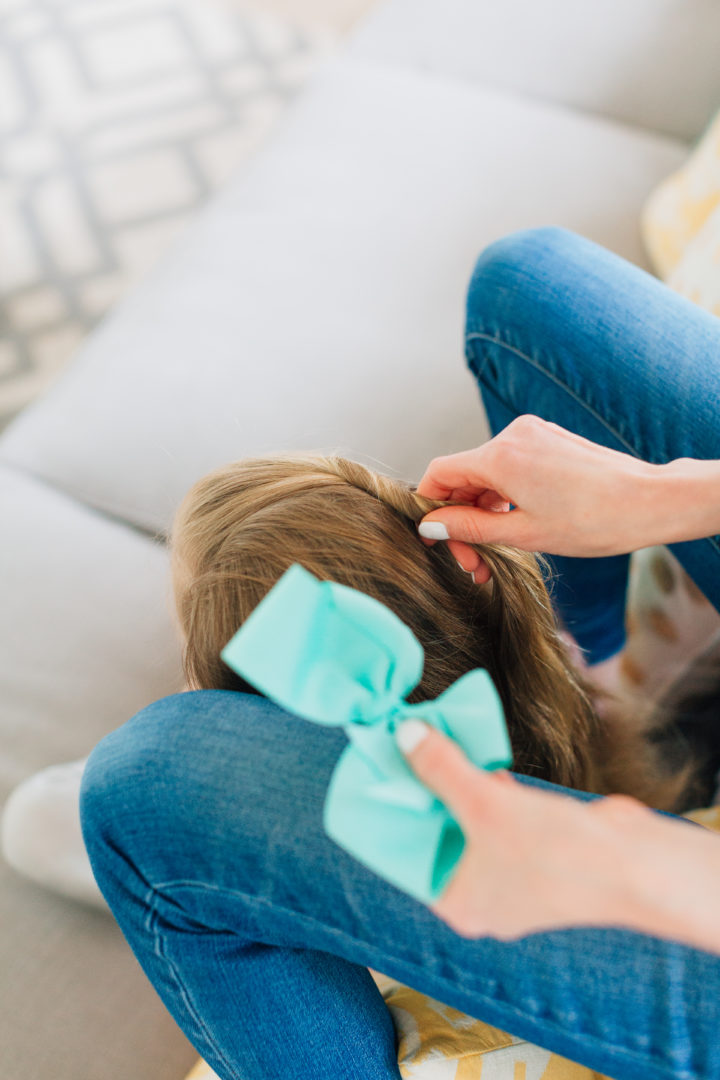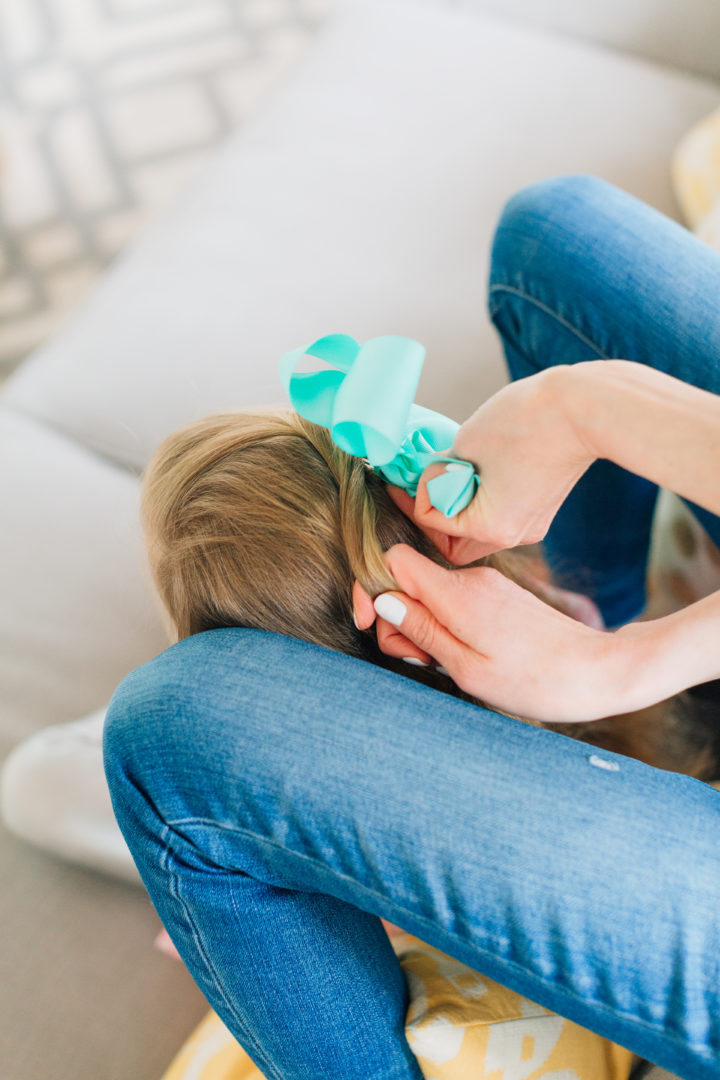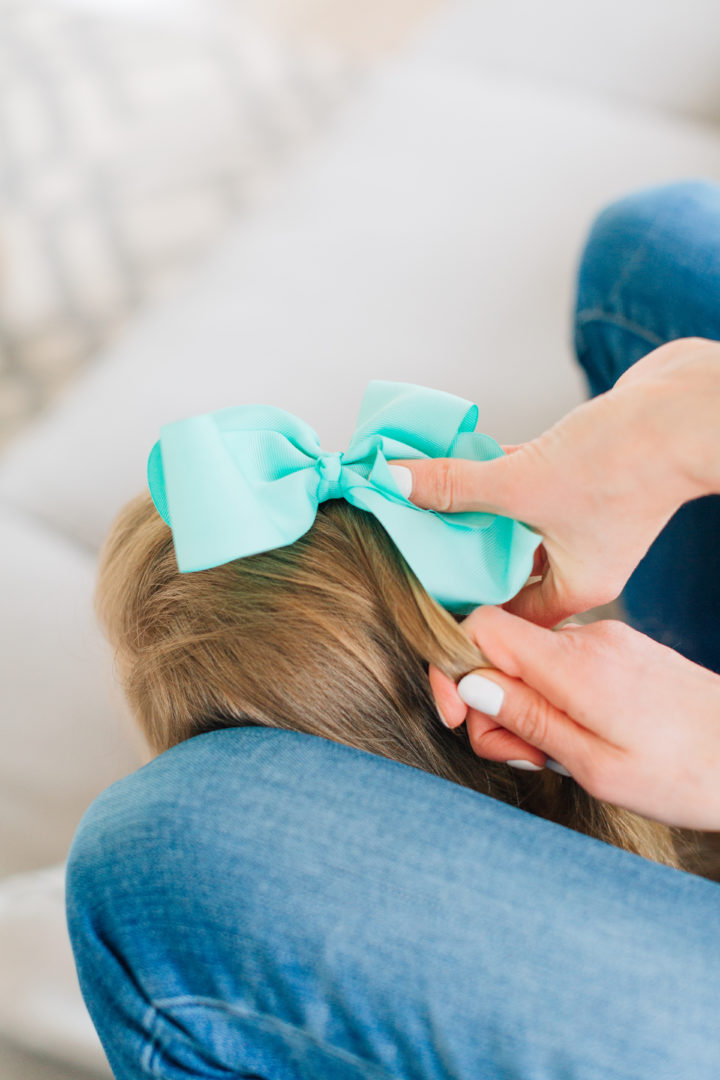 Pigtail Braids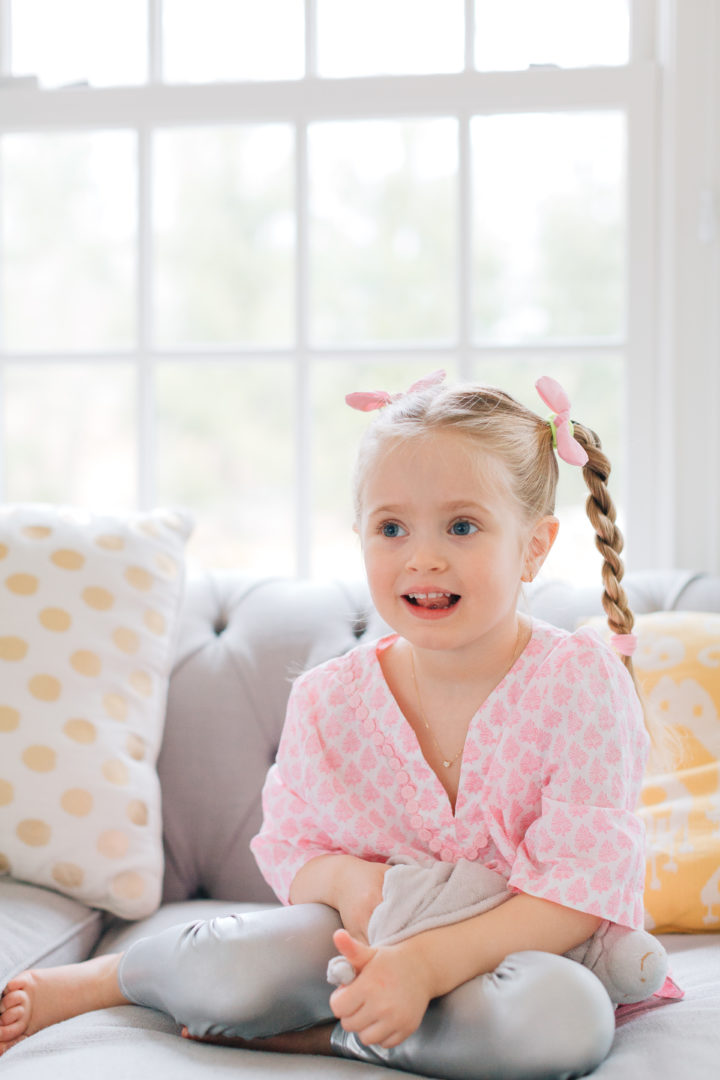 Now that Lowie's hair is almost down to her butt, regular pigtails are cute but the hair can get in her face while she's trying to play.  Our cute solution has been to make braided pigtails instead! This is also a great option for school since it make it harder for kids to get lice when their hair is braided or in buns (I learned this the hard way…ugh)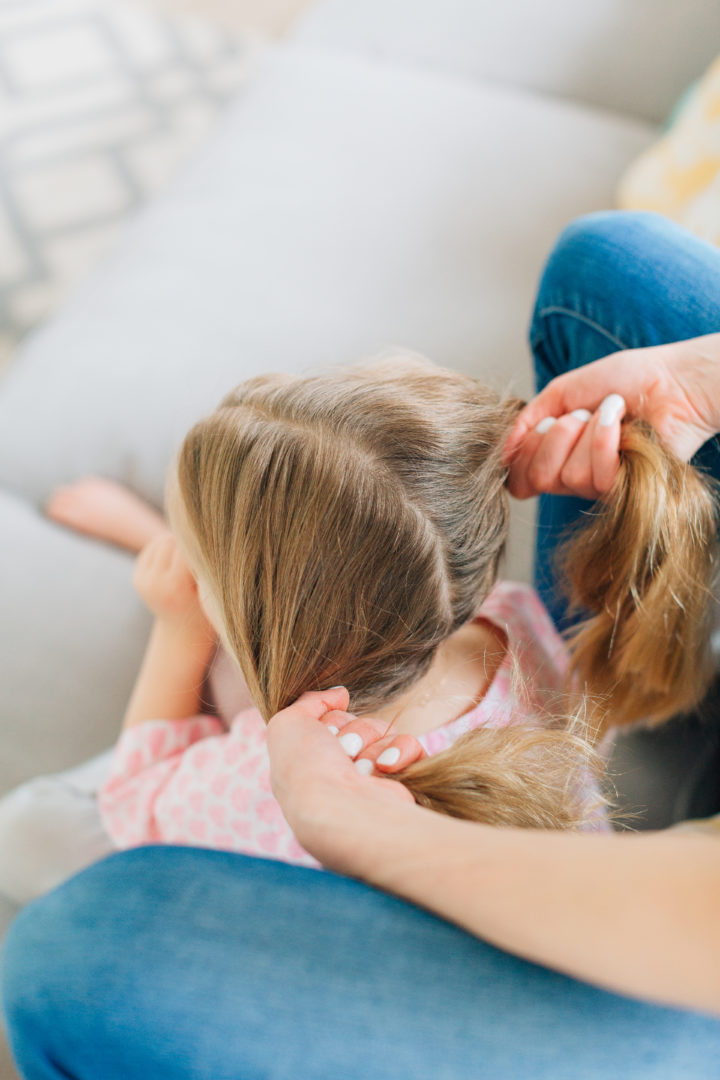 I start by putting her hair in pigtails higher up on her head.  I secure each with a cute bow hair tie.  Then I braid each pigtail and secure with a matching tie.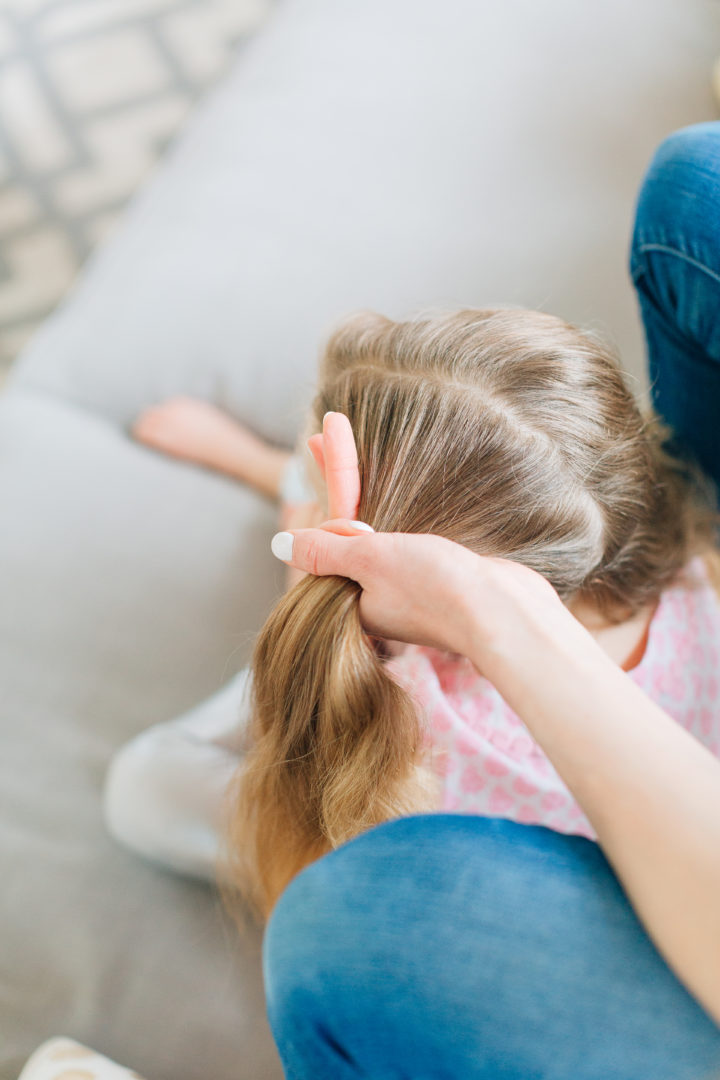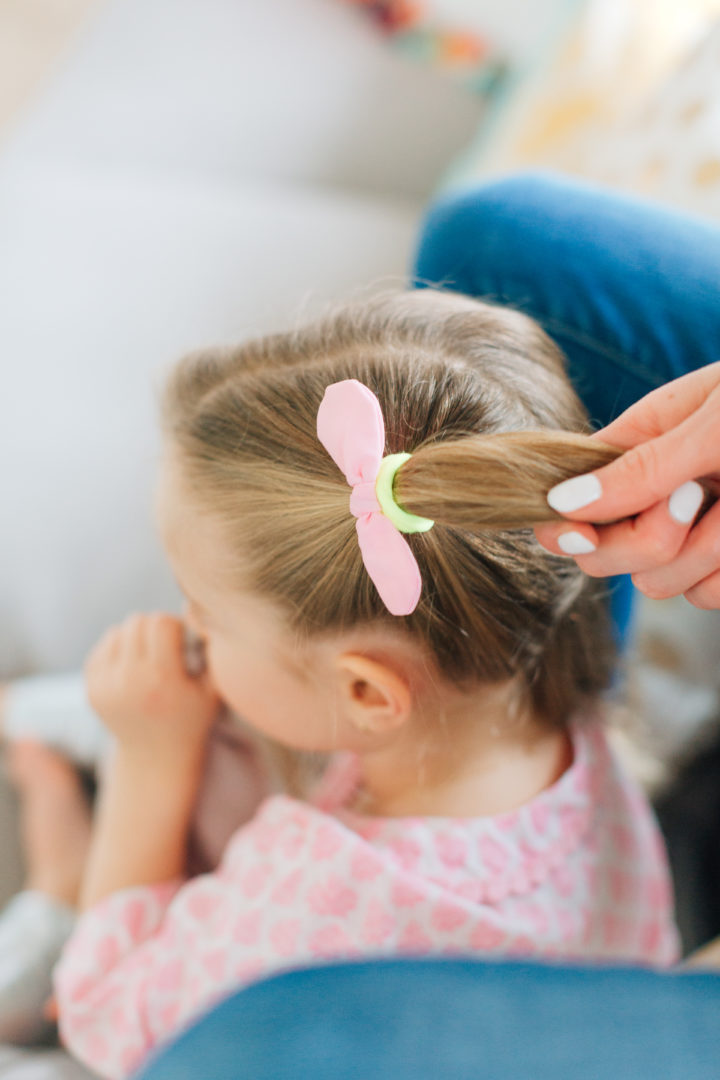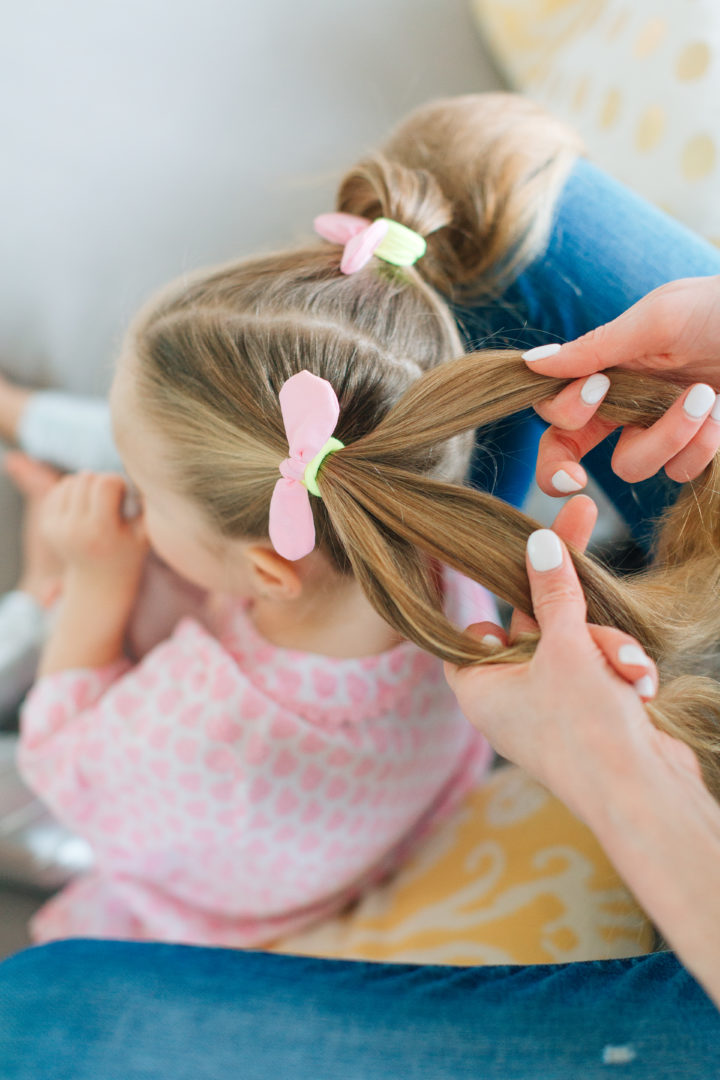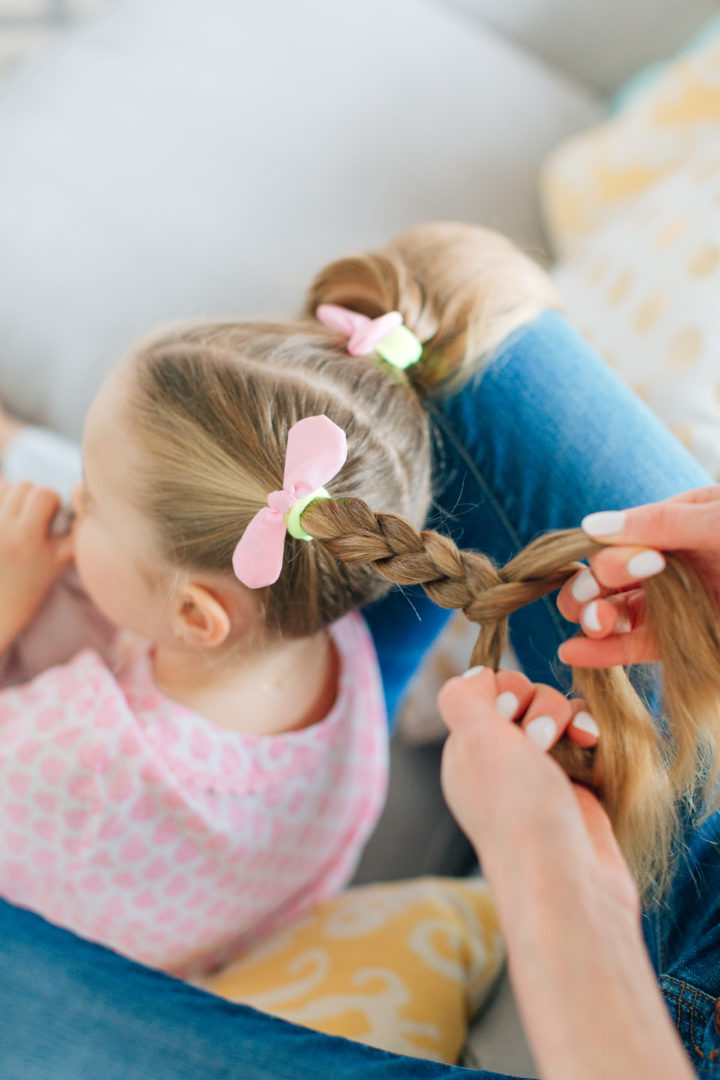 Twisted Buns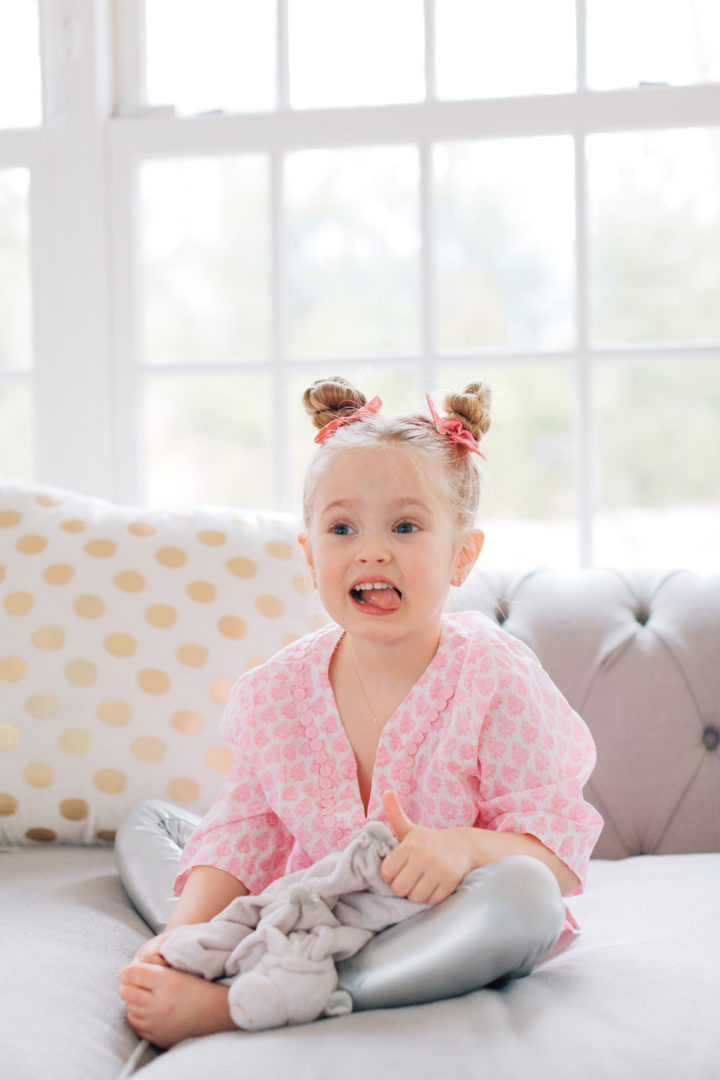 The twisted bun look is one of my favorite looks on Marlowe, and it's her fave too! It's another great look for school because the hair is more protected against lice, and out of her face as well.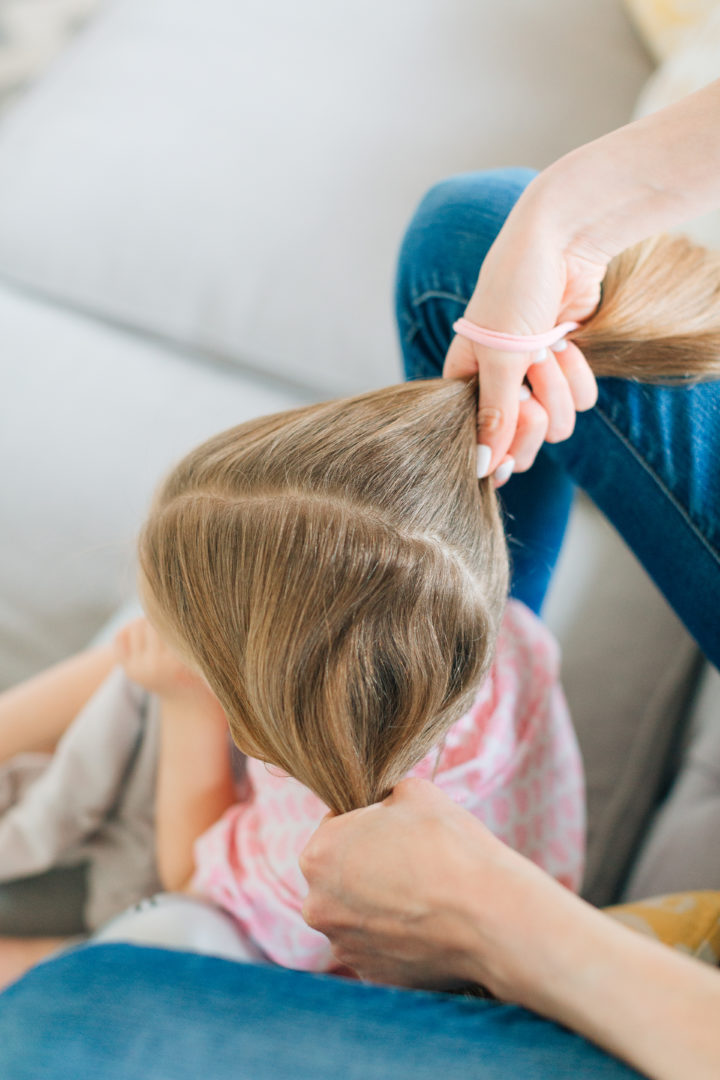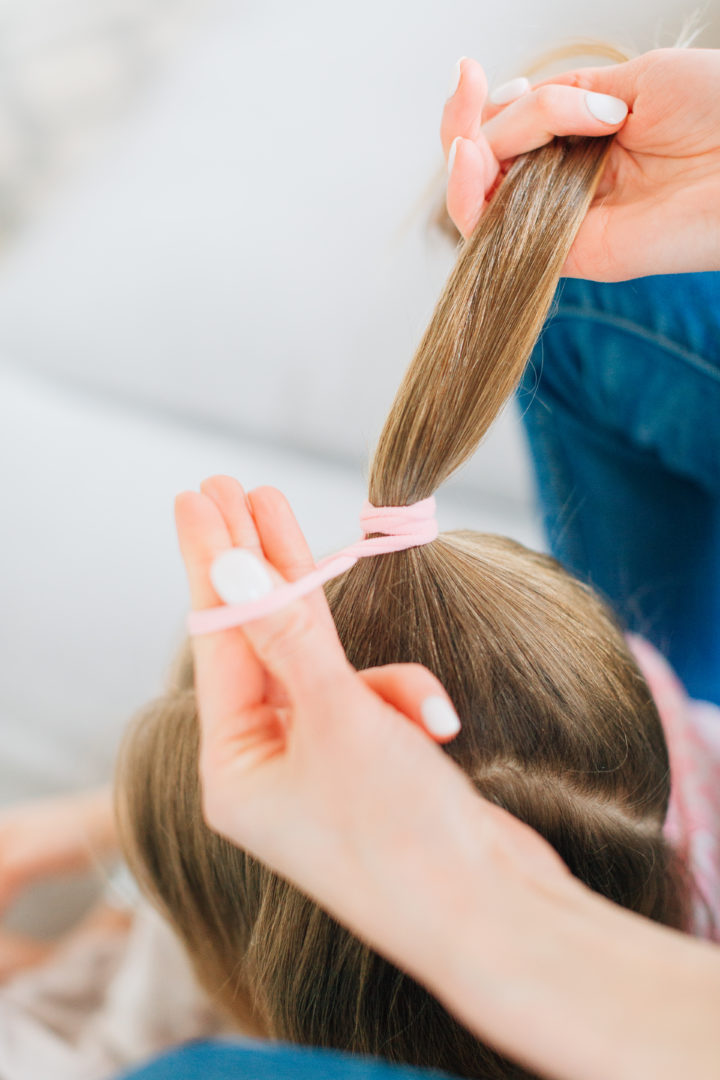 I start by putting her hair in pigtails high up on her head.  Then I take each pigtail one by one and twist them.  I twist it very tightly starting at the root, and keeping the tension tight in the twist, I let the hair coil around itself until it is in a tight bun.  Then I take a second hair tie (I love the bunny ear ones in different patterns) and secure the bun by wrapping the hair tie around two or three times.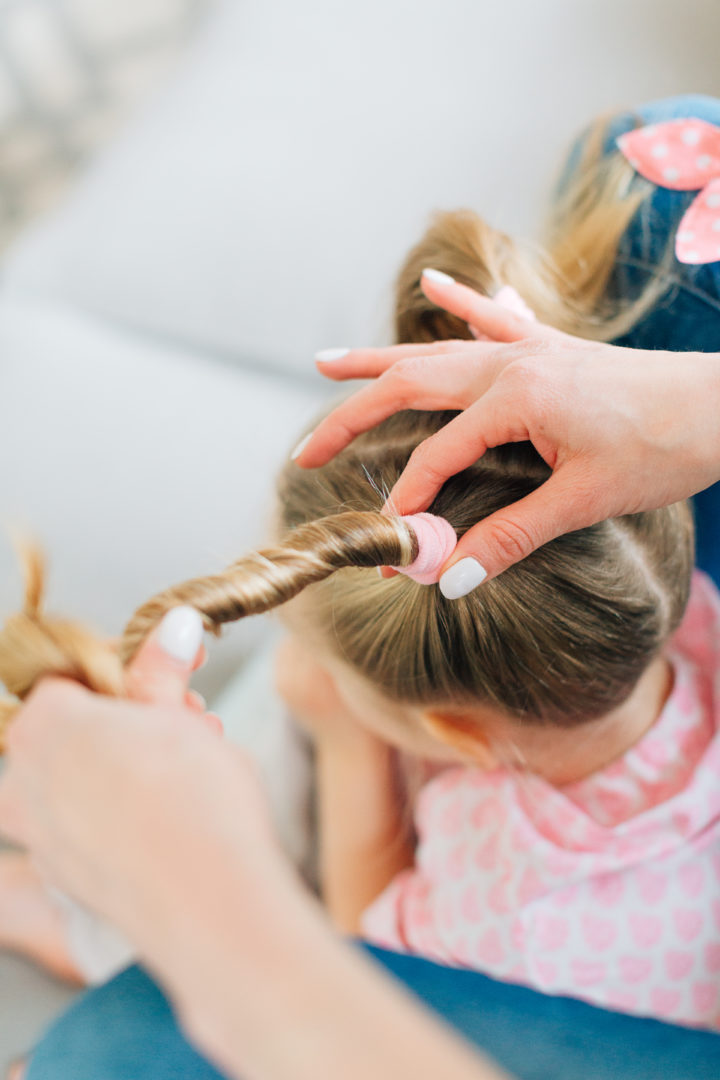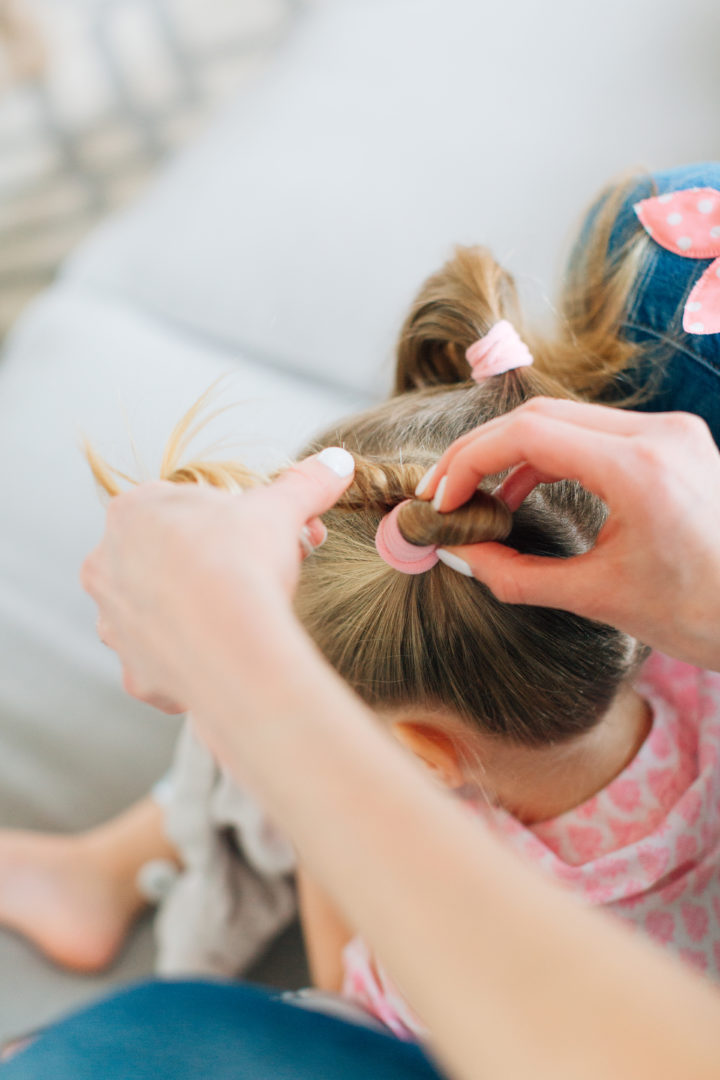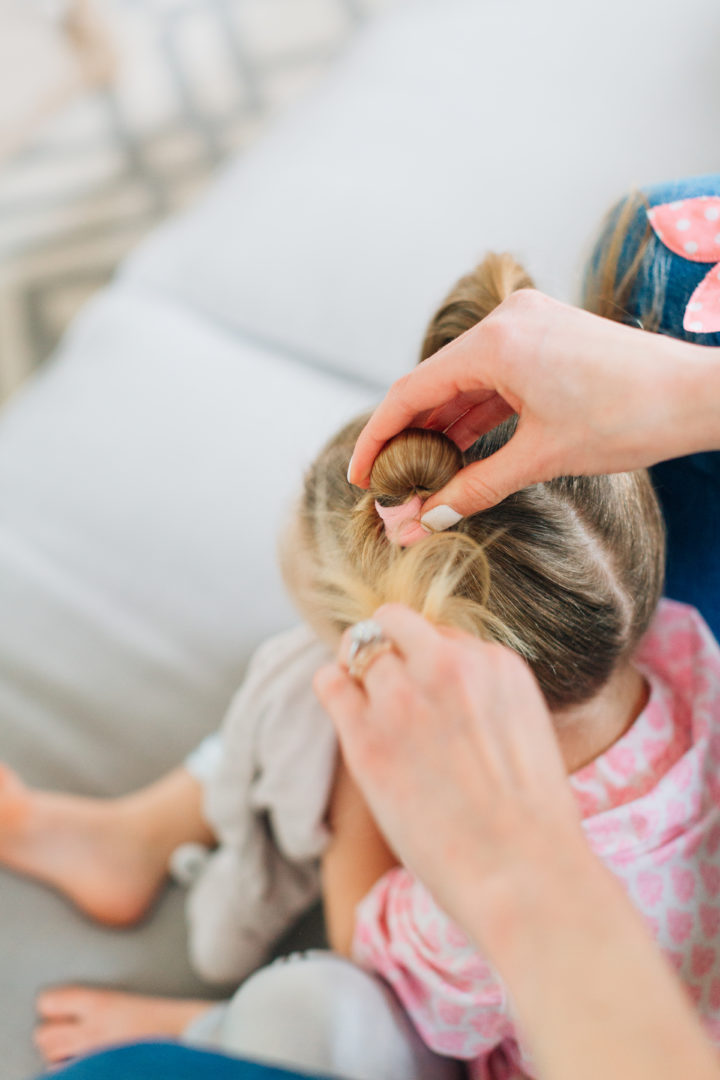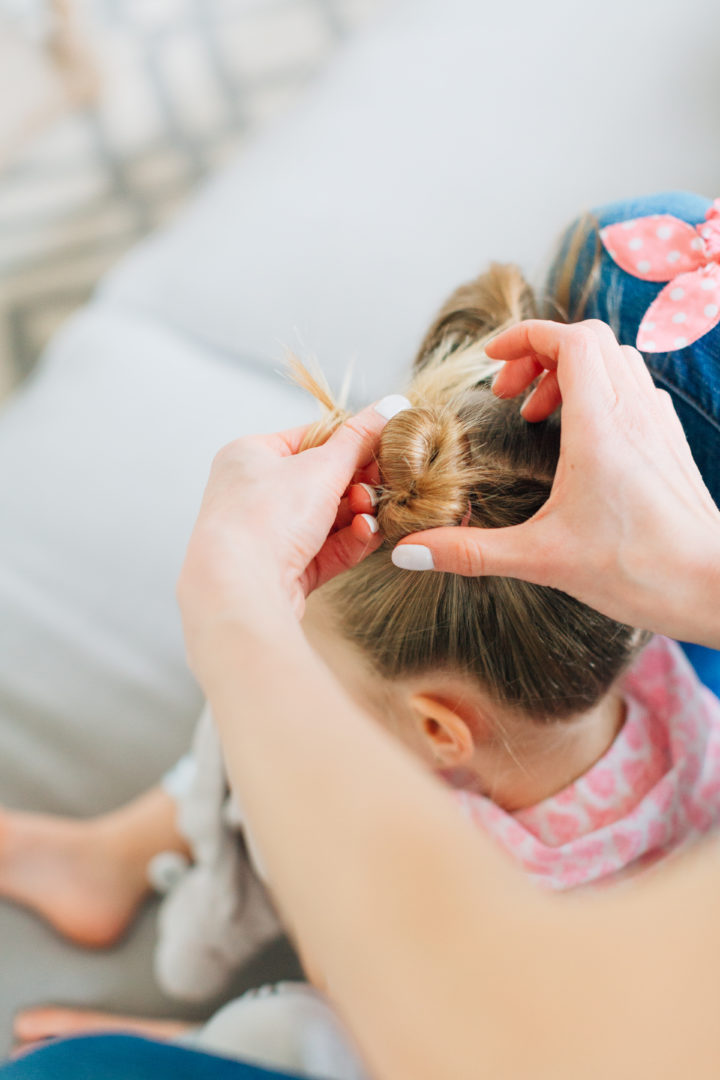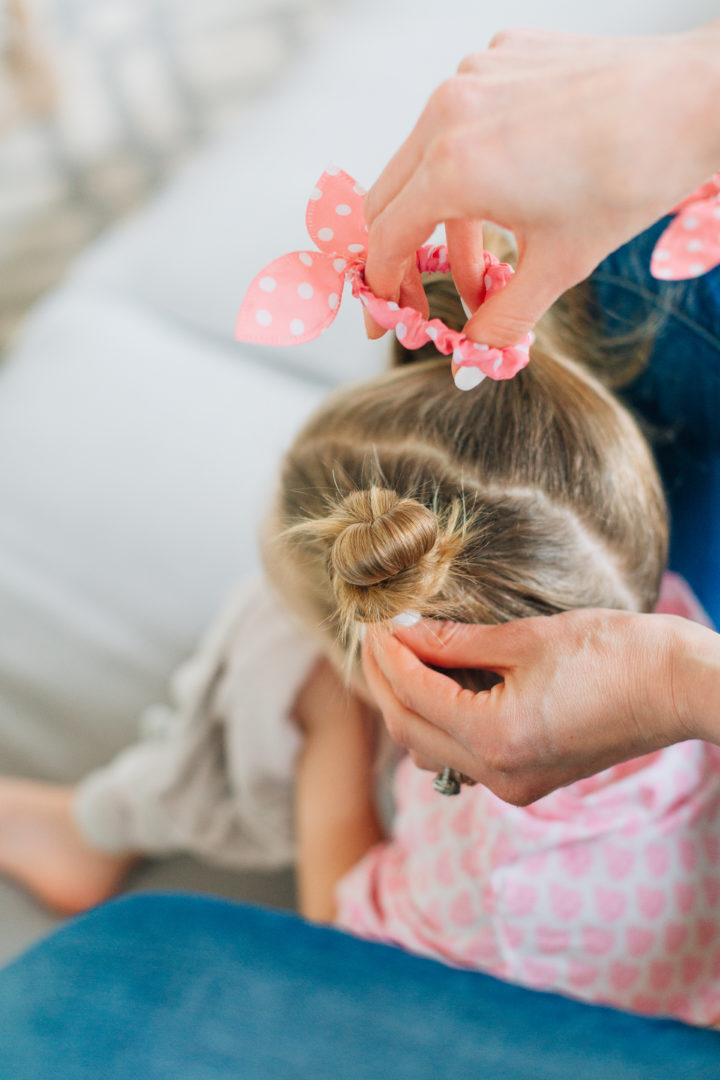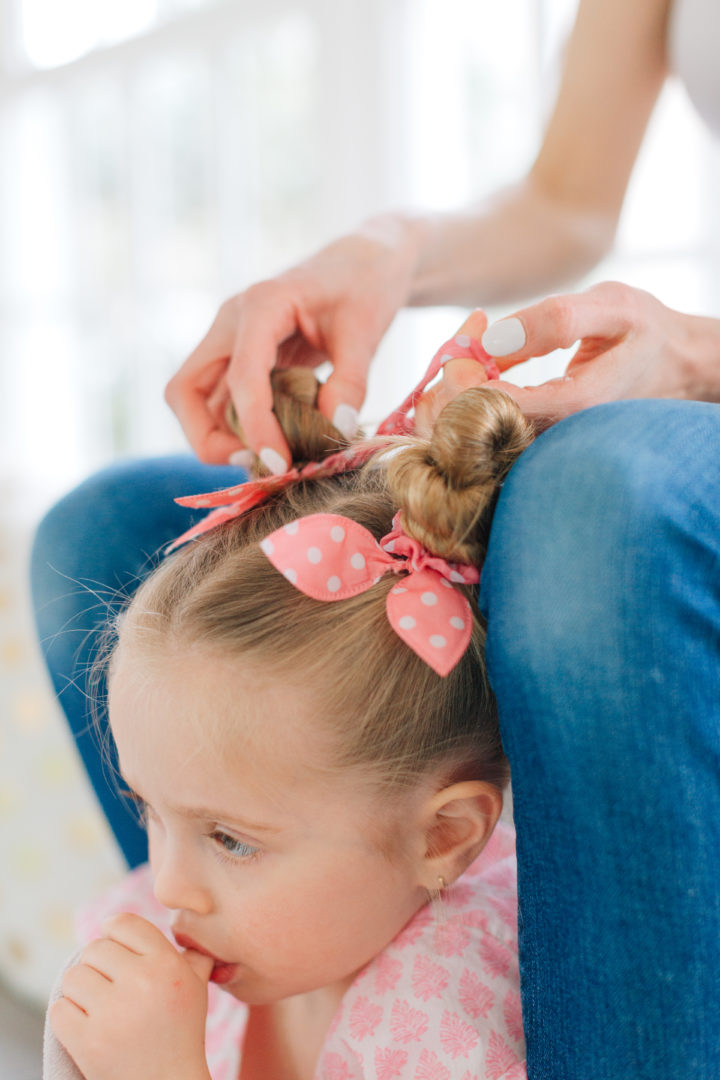 Two Bunch Ponytail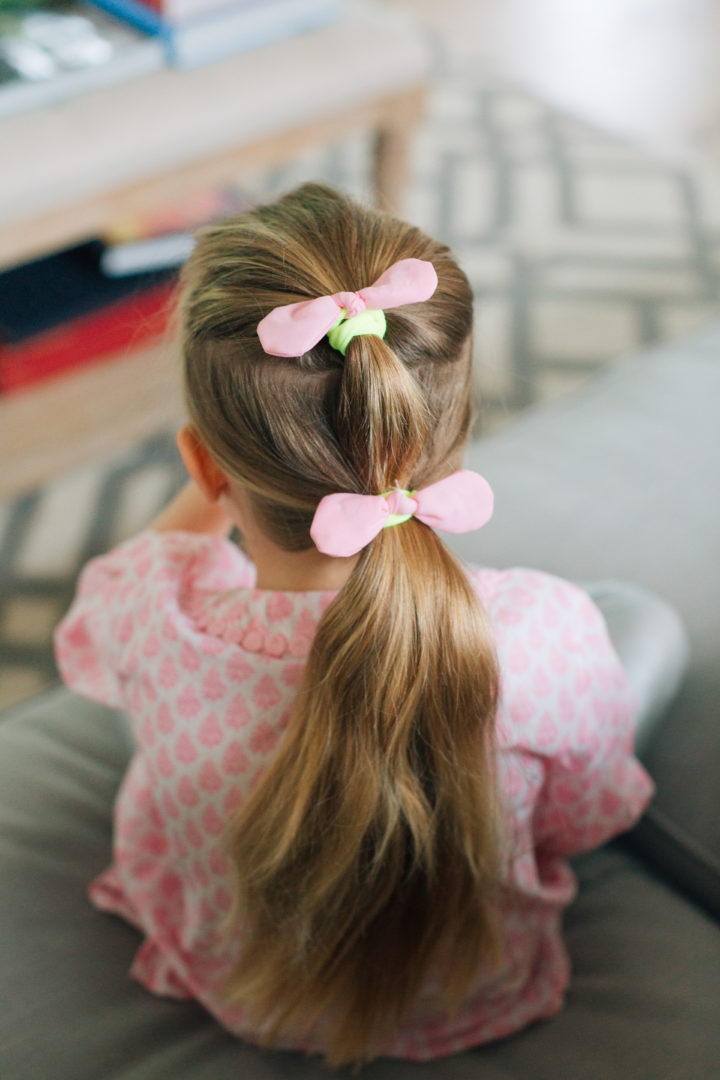 I love this sweet variation on a simple pony, that is just as easy but a bit more dynamic.  If you use hair ties with bows on them it adds the cutest detail!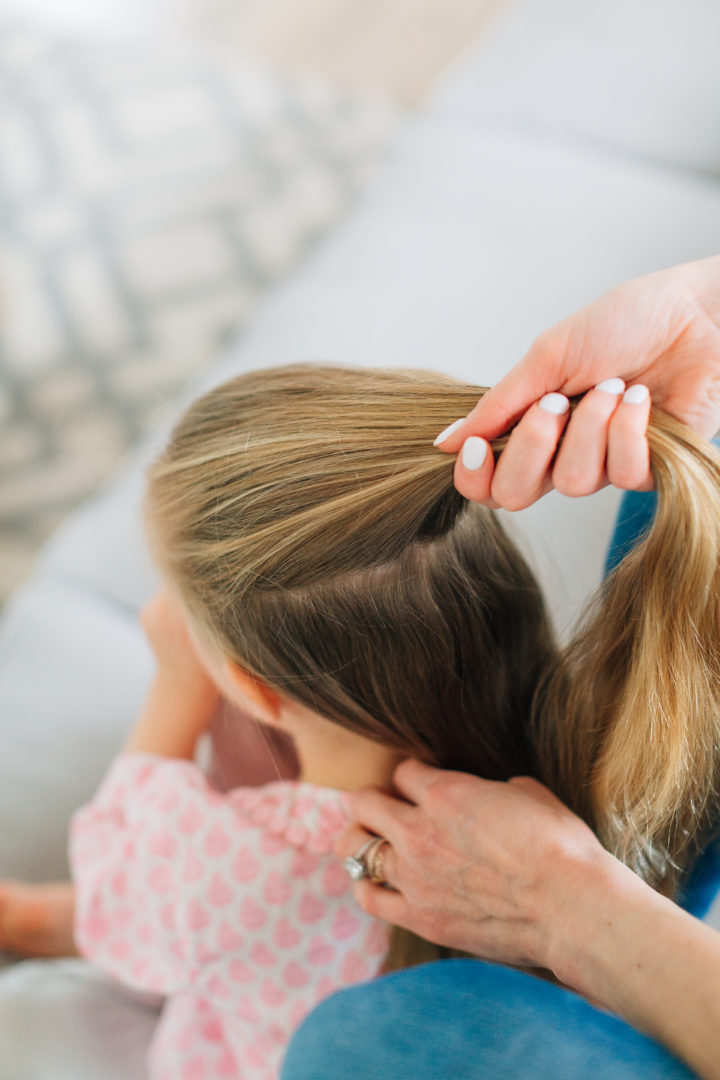 I start by brushing out her hair so it's super smooth, and then I collect her hair in a half-pony and secure it with a cute hair tie.  Then I gather the rest of her hair and secure it along with the first pony in a low ponytail at the nape of Marlowe's neck.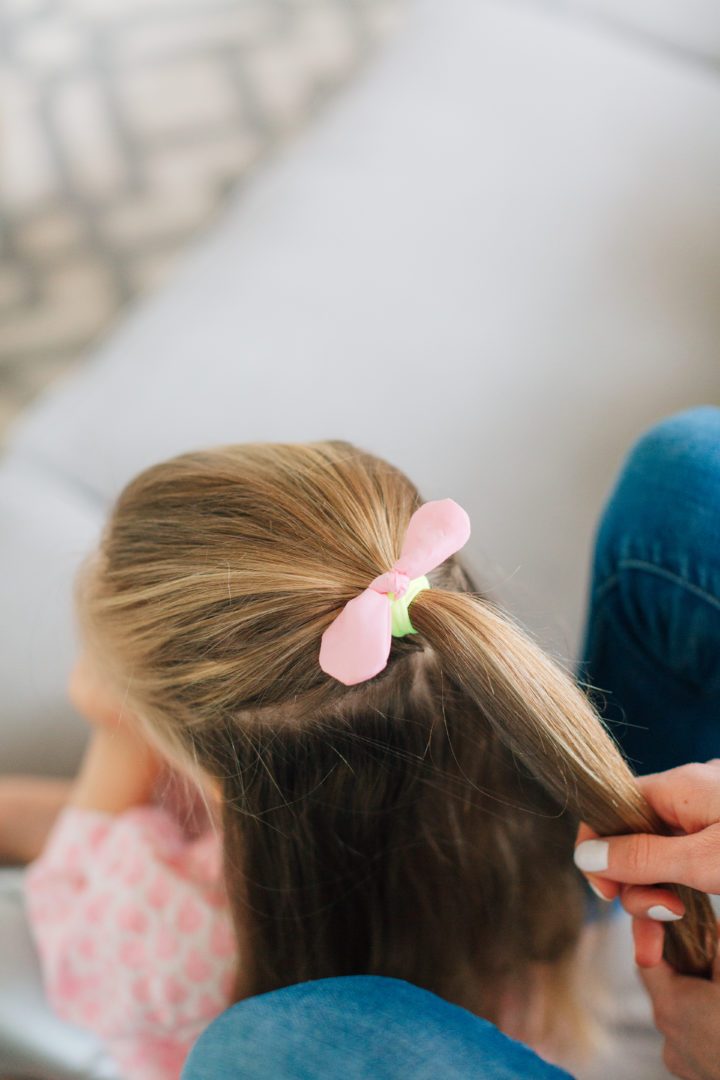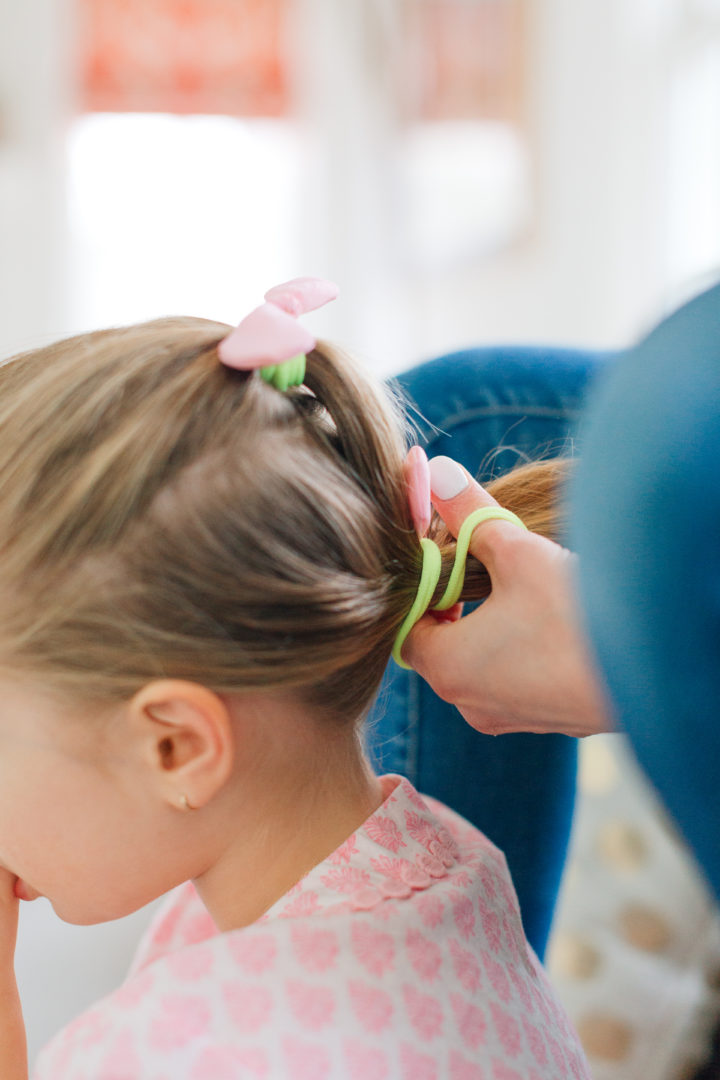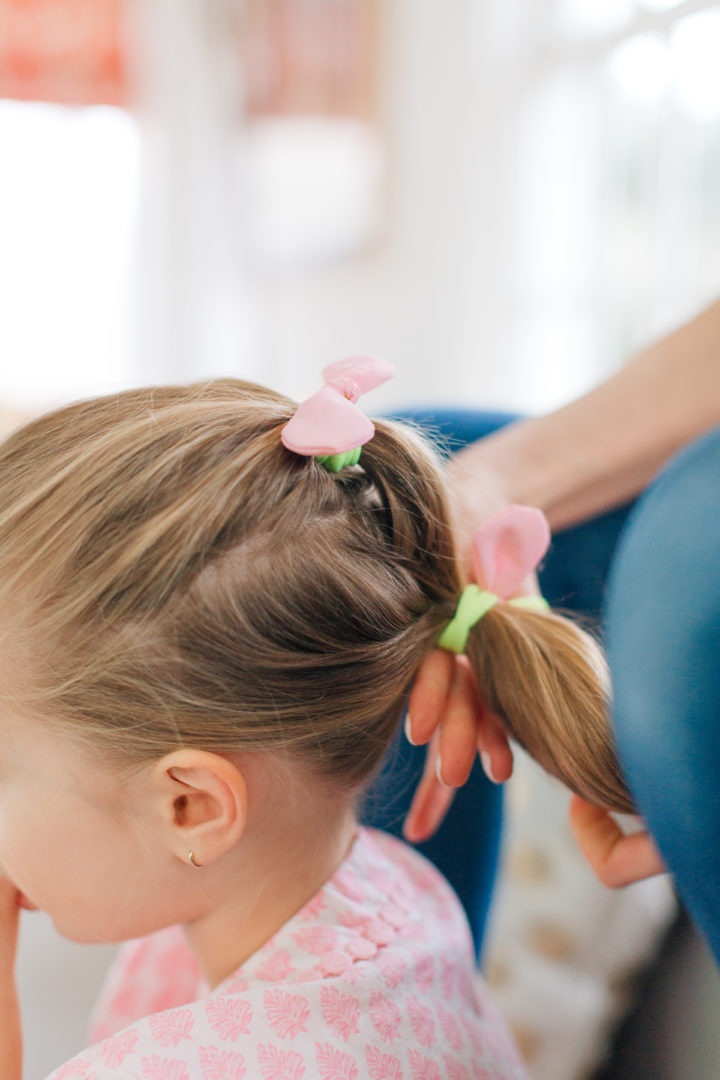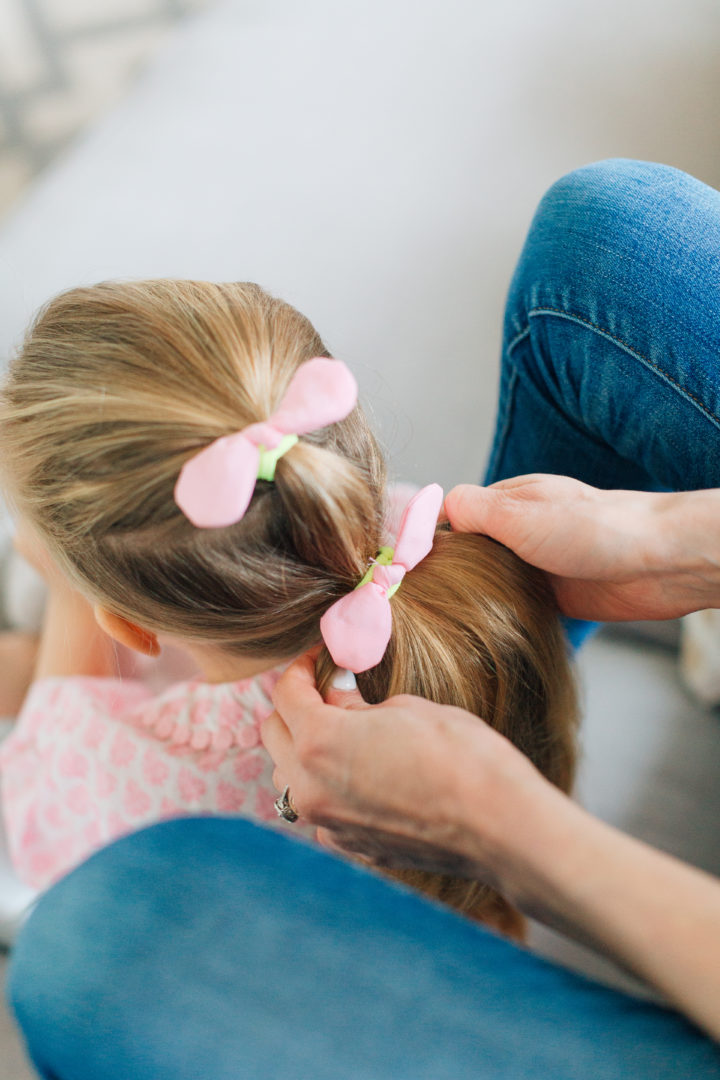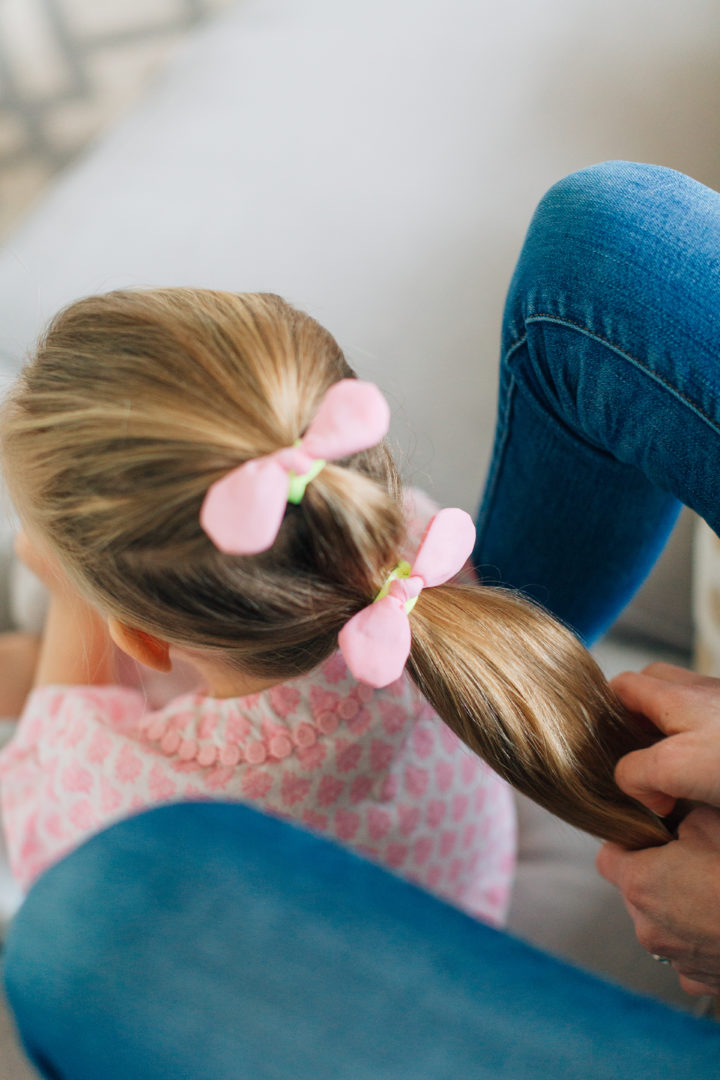 I hope these favorite hairstyles of ours inspire you to think outside the box with your little one, or help add to your hair arsenal!  It's fun to mix it up every now and then.
Shop The Post…

Photographs by Julia Dags