The following content may contain affiliate links. When you click and shop the links, we receive a commission.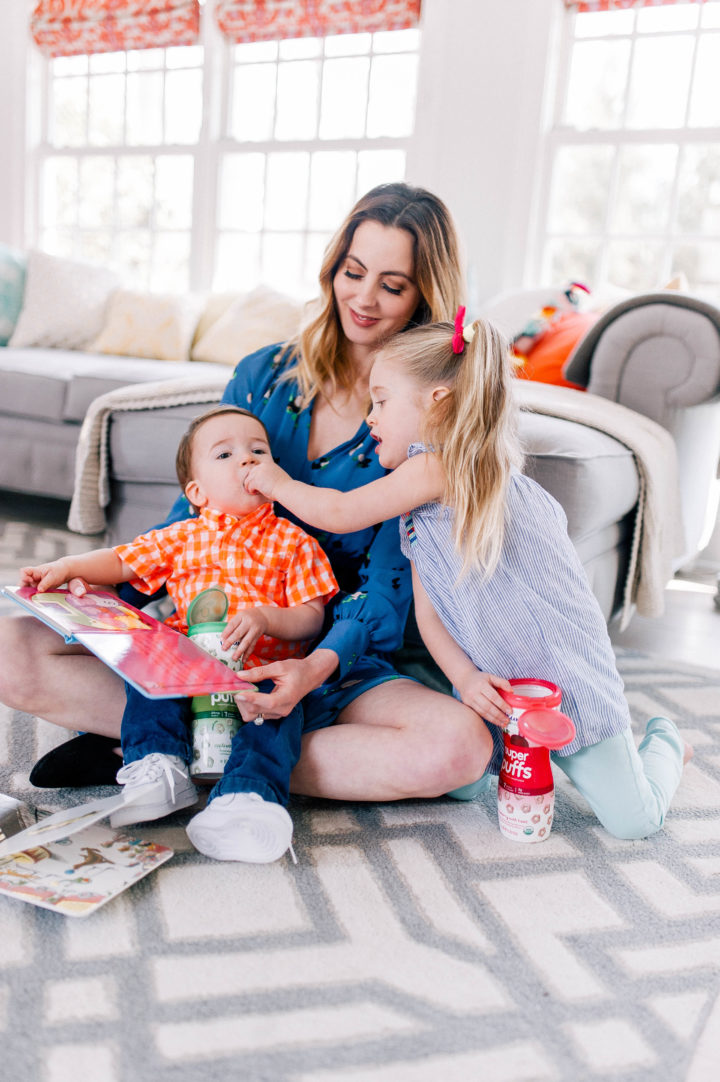 *Many thanks to Plum Organics for inviting me to the #KeepingItTogether panel, and for sponsoring this post.  As always, the thoughts and opinions expressed below are entirely my own.
I don't think that any parent ever would characterize Parenthood as being "easy" – particularly that first year.  In my experience, Parenthood has been the biggest learning curve of my life, an intensely humbling experience, and a role that has stretched my heart to twice its size while simultaneously terrifying me at every turn.  It's a trip, yo.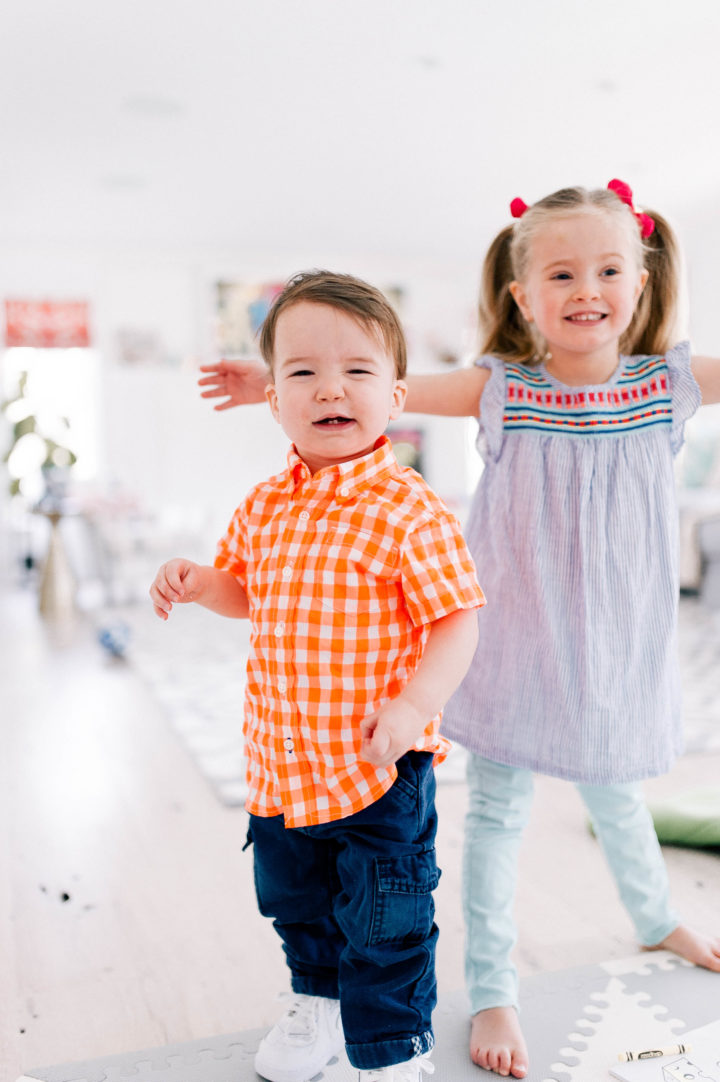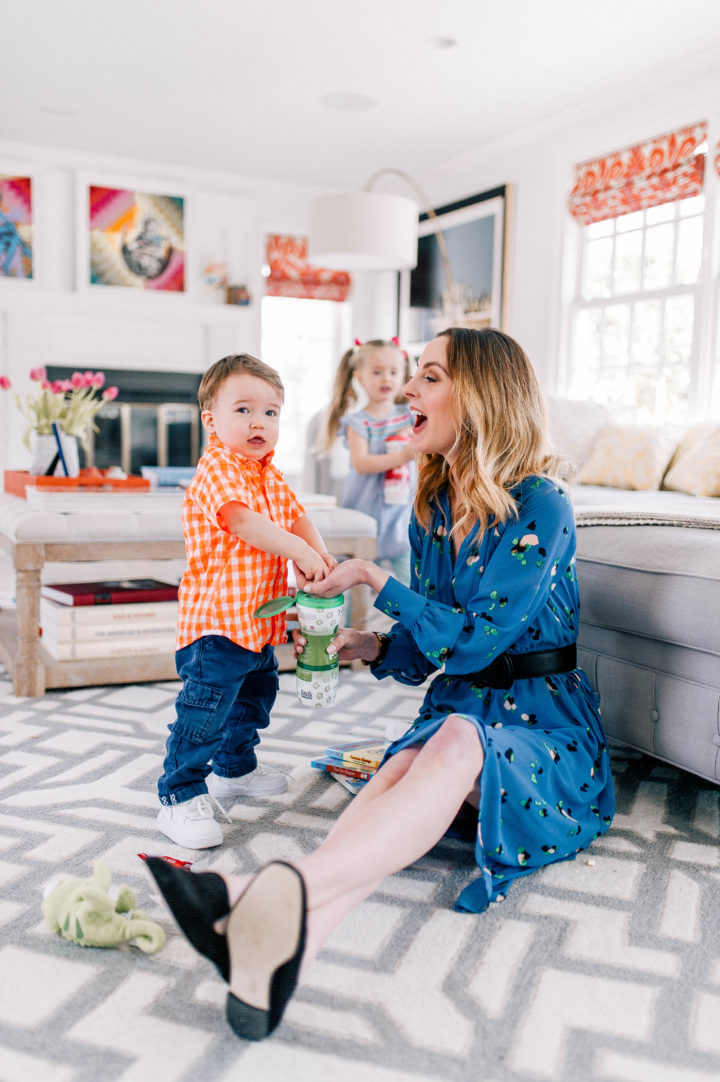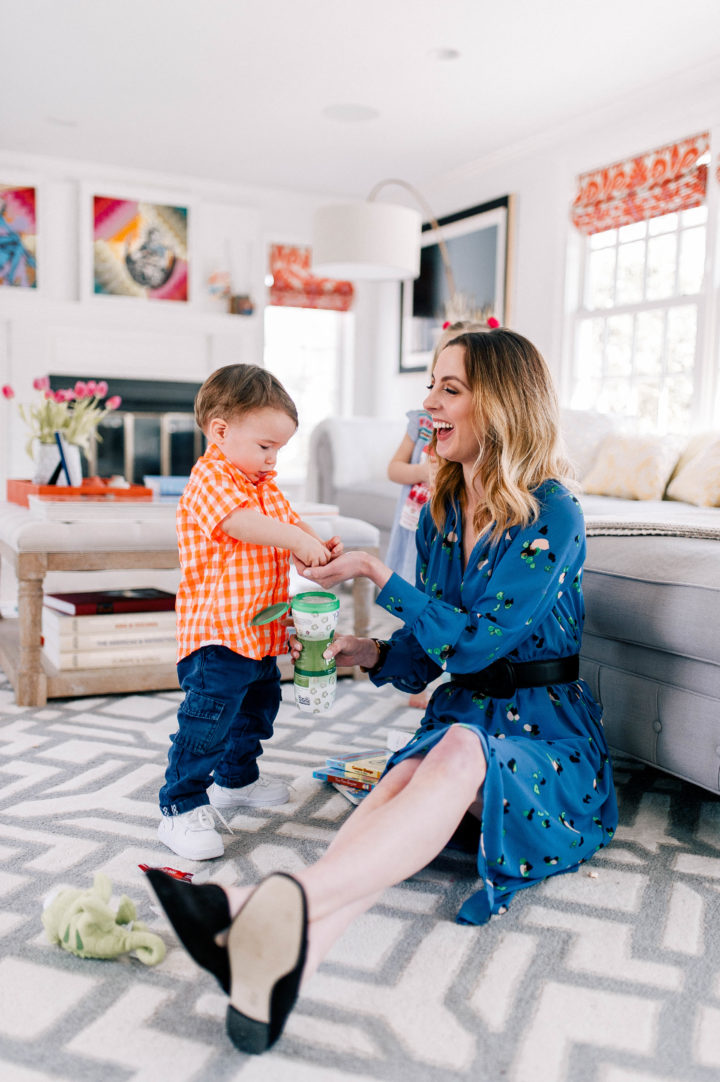 But in the midst of all of this care that you do for your children, there is next to no conversation about the care that we should give ourselves as PARENTS. One of my main inspiration points for starting my blog to begin with was this discrepancy between what I experienced as a new Mom concerning the "conversation" around Motherhood…and then what I actually was thinking about, and feeling, and experiencing myself.  I felt so abnormal compared to the many lenses through which I was encouraged to view Motherhood: Blissful, Nurturing, Glow-y, Grateful, Selfless, Kind.  I mean, sure I've been these things throughout the course of my Motherhood journey, but am I ALL of these things on any given day? Not even close.  When Marlowe was a newborn, it was hard for me to find other voices that strayed from this idea of perfection in the Motherhood space– so I decided to write from my own experience to hopefully contribute a space of nonjudgmental Motherhood and authenticity.  A space where I could share what I was going through, thinking, and feeling– whether it felt "normal" or not.  Recently, I've been connecting with other Mothers who are just as set on making sure an unattainable view of sterile perfection isn't the only view out there, but I've been even more impressed by the brands who have come forth to celebrate and support Parents in their far-from-perfect journeys.  Plum Organics is the queen of these brands!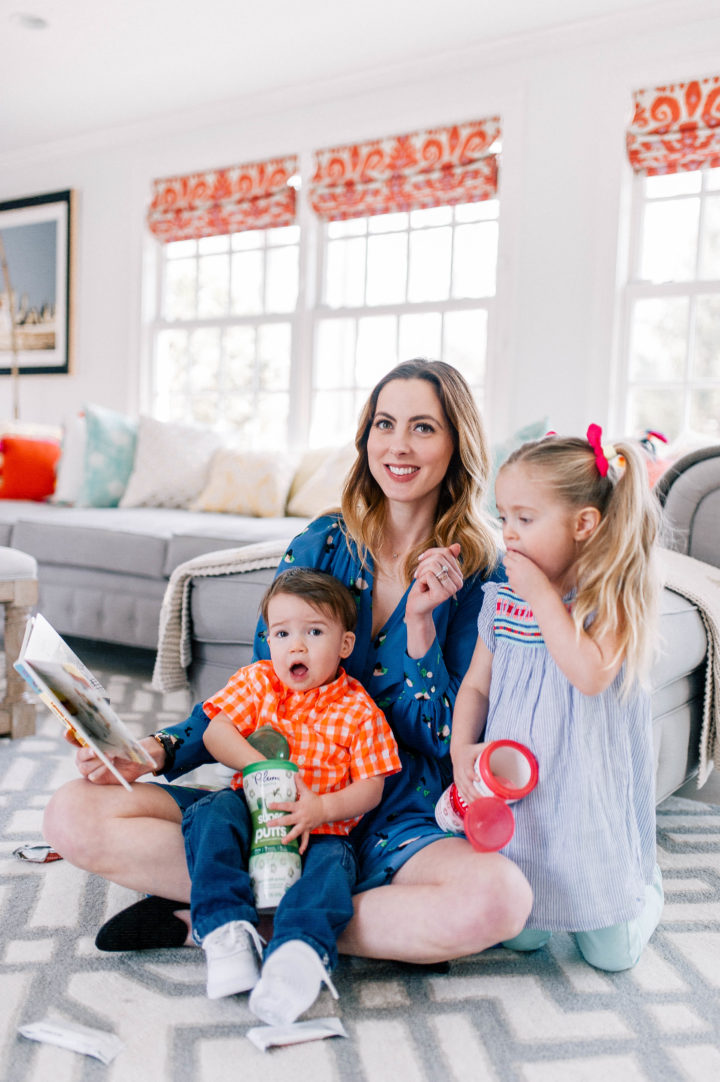 As a company with a focus on providing children (and parents) with nutritious and convenient food options, their brand has always really resonated with me.  As a working Mom, I don't have the time or energy to make from scratch every single thing that my kids eat.  And I don't think that "Stay at home" Moms (they're working too FYI) should have to worry about making everything from scratch either! My point is, I think that everyone appreciates wholesome, delicious, and nutritious foods that you can grab and feed your kids on the go.  I've been using Plum Organics with my kids for a while now– Major started on Plum Organics solids and then moved on to the puffs and snacks! We always have various Plum Organics snacks around the house and scattered in the diaper bag, car, you name it.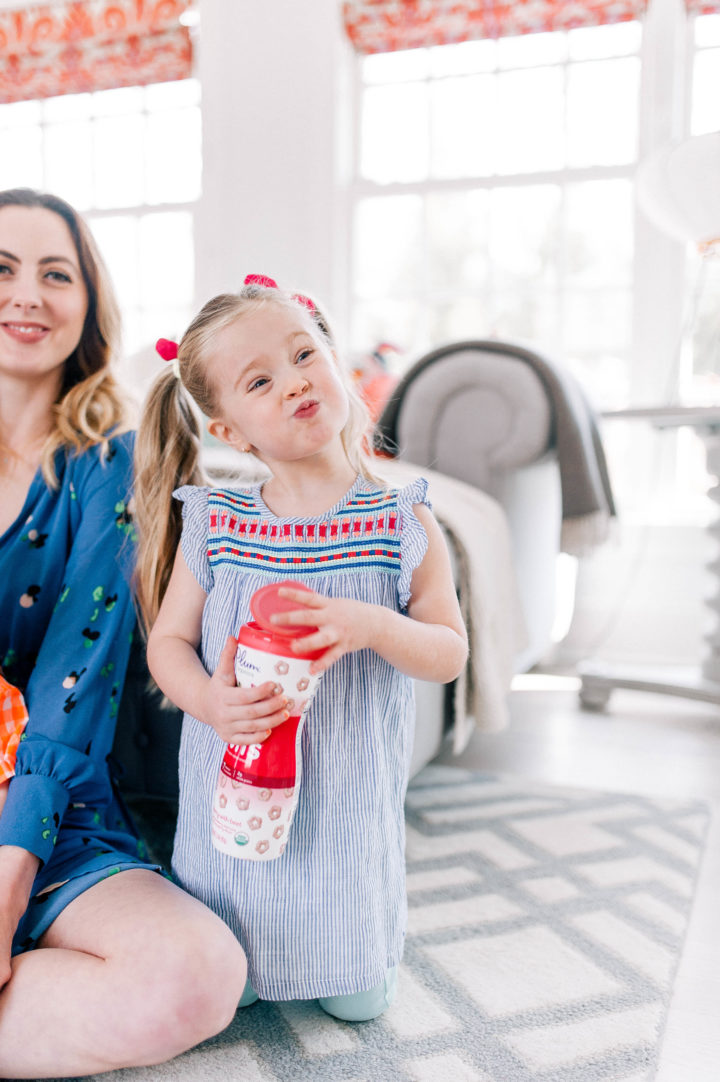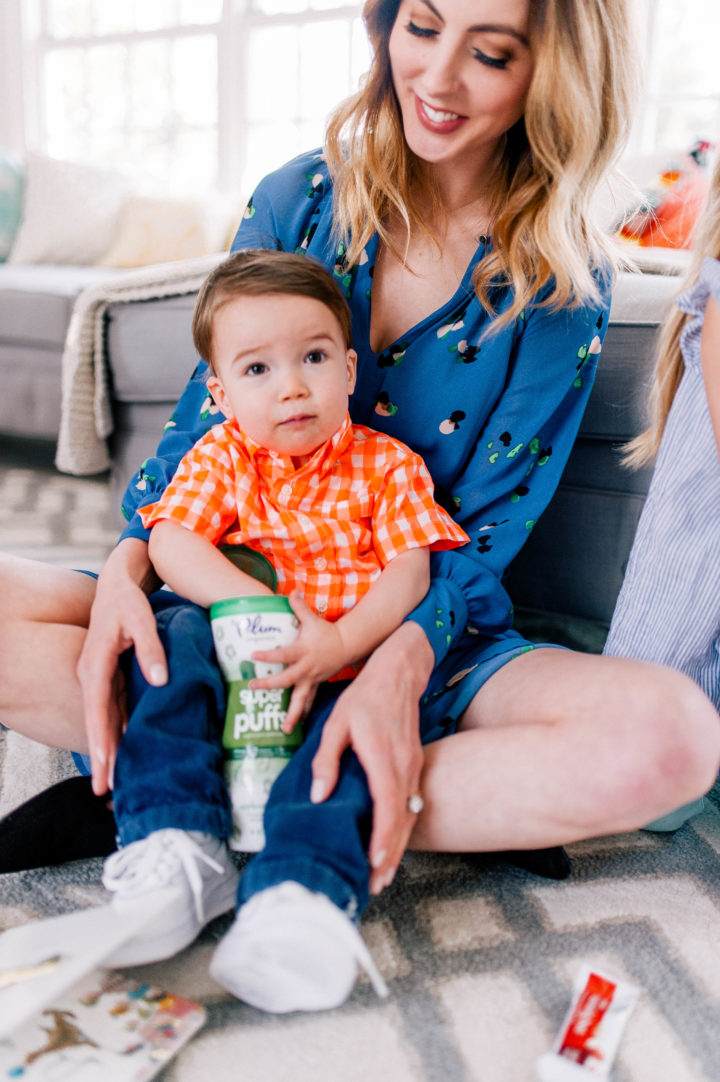 What sets Plum Organics apart even more, though, is their commitment to showing every side of Parenthood– even the struggles– and actually creating a space to educate Parents and give them tools to cope with the stressors and stigmas involved with Parenting.  They took that first step to create products that made Parenthood more convenient, and then took it a step further with their new #KeepingItTogether campaign to address the parental wellness component– how do we take care of ourselves in that first year of Parenthood as much as we take care of our sweet little babies?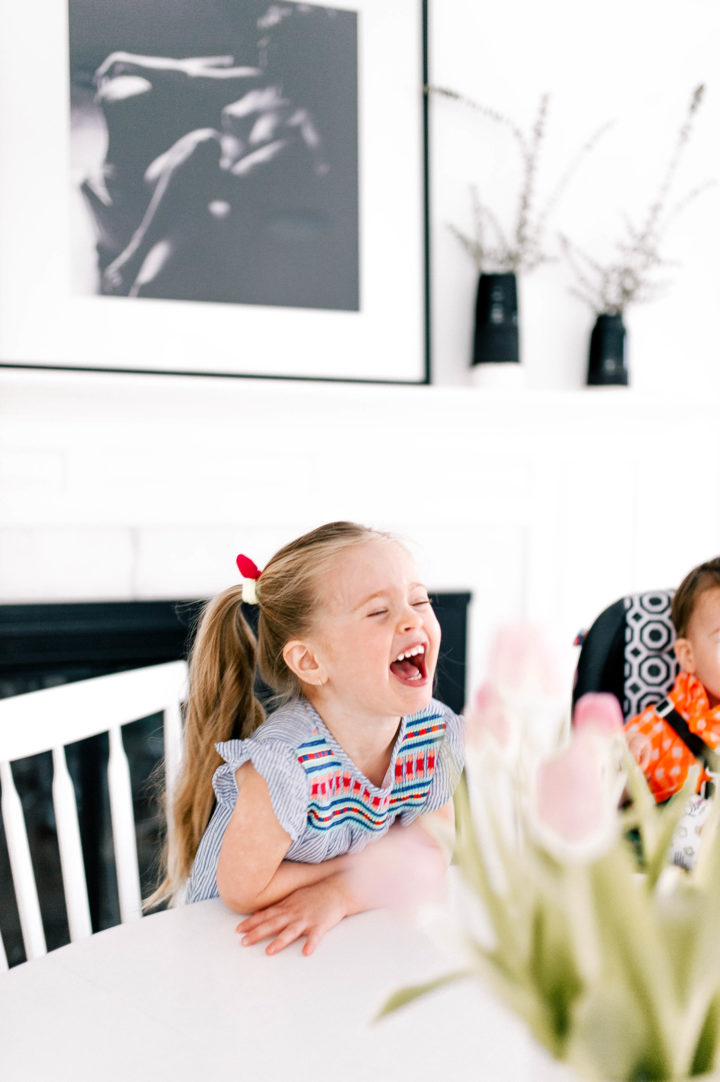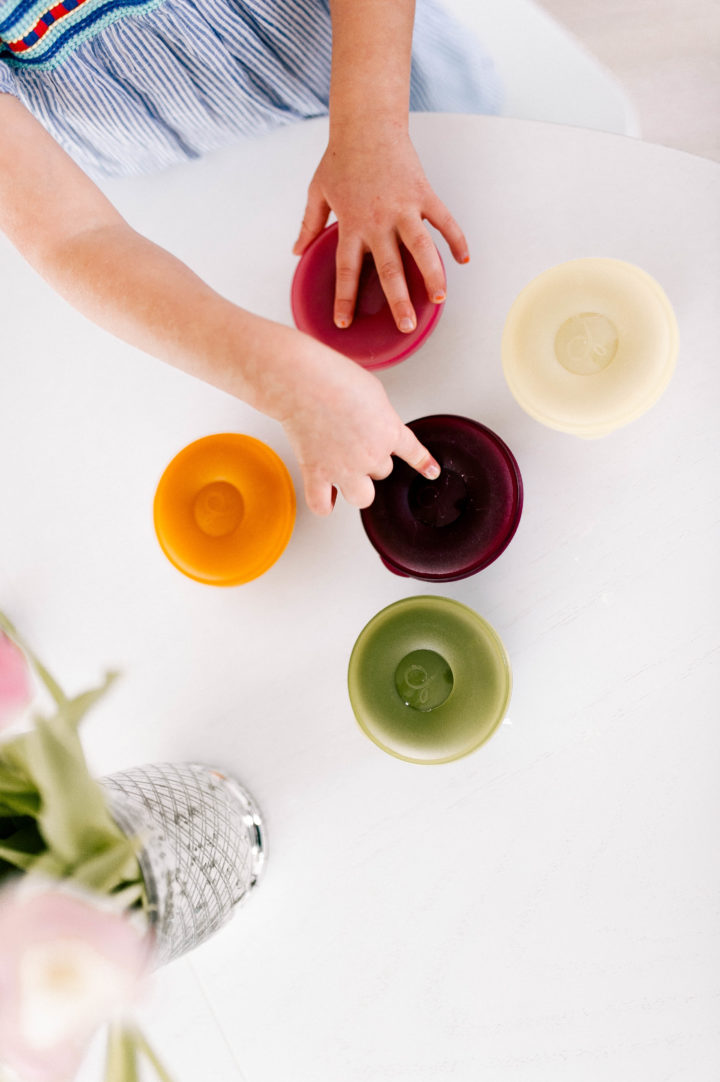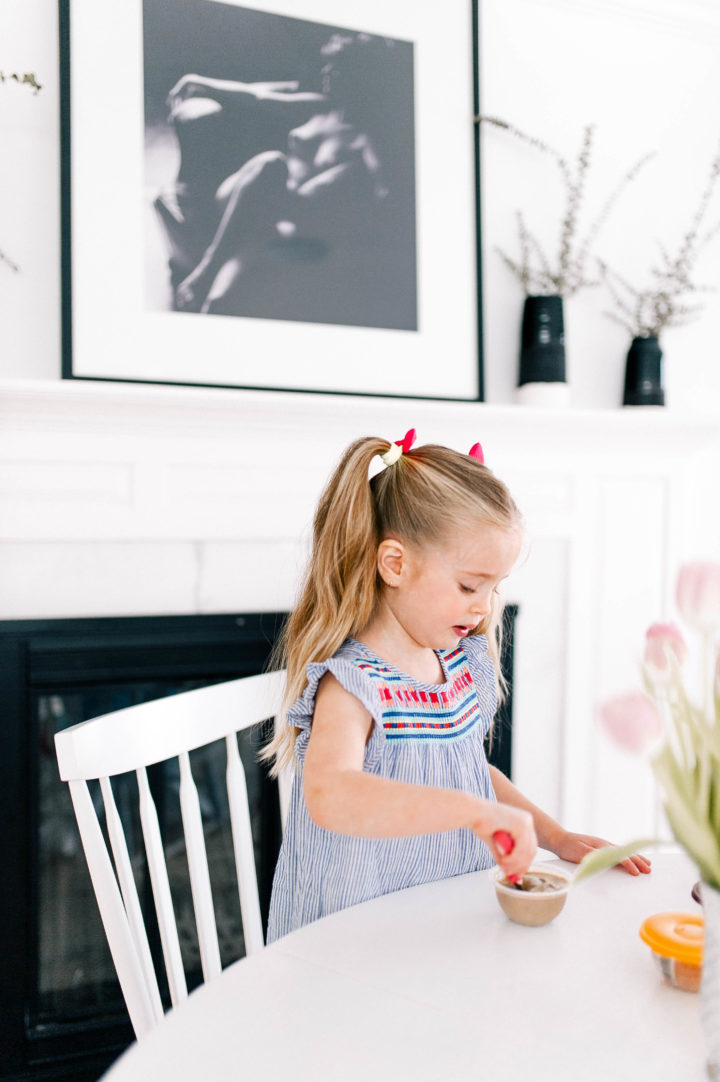 The other night, I attended the Plum Organics #KeepingItTogether event in NYC.  It was held at the impossibly chic NeueHouse, and the event space felt super cool and so un-"MOM"-like.  There was a bar serving cocktails, and they even had one that was crafted using a Plum Organics Baby Bowls  puree! Ha! Take note, Moms with babies who run out of mixers.  LOL. After chatting a bit, we all sat down to listen to the panel discussion.  The panelists were Esther Perel, a relationship expert who penned two Internationally Bestselling books and recently launched her EXCELLENT podcast "Where Should We Begin?" – and Alexandra Sacks MD, a reproductive psychiatrist who has a forthcoming book exploring the transition in to Motherhood.  (You can view videos of the experts HERE) Both of these women view Motherhood as the extremely multidimensional experience that I know it as, and they were there to offer their insights in to the many ways new parents can support themselves through the challenging first year.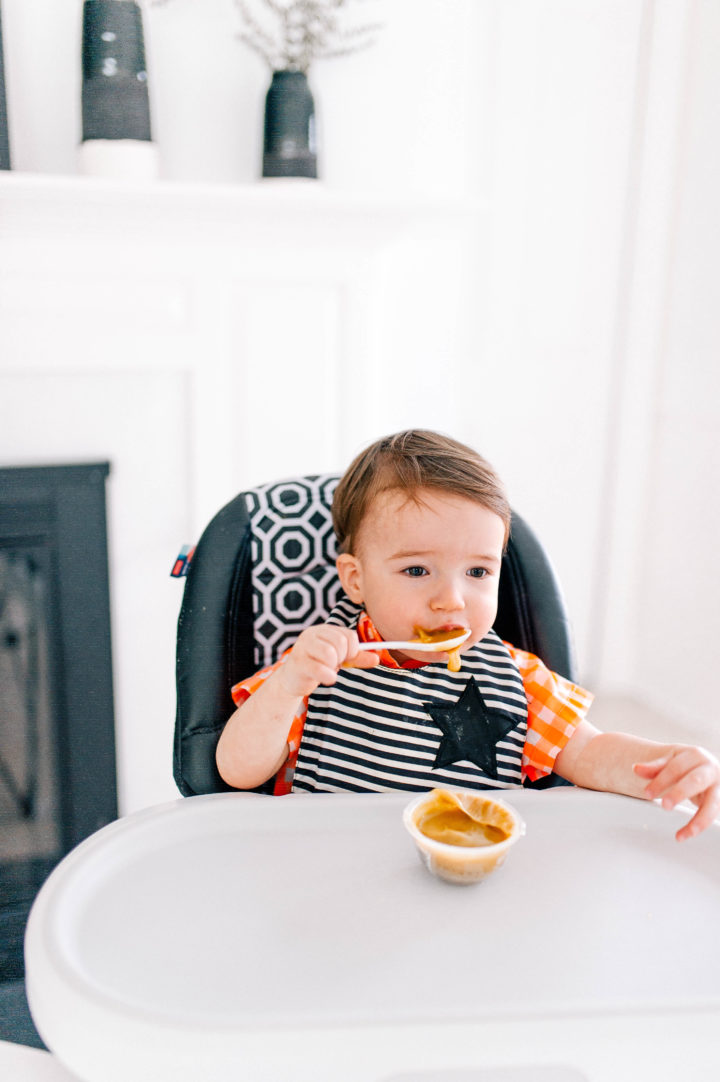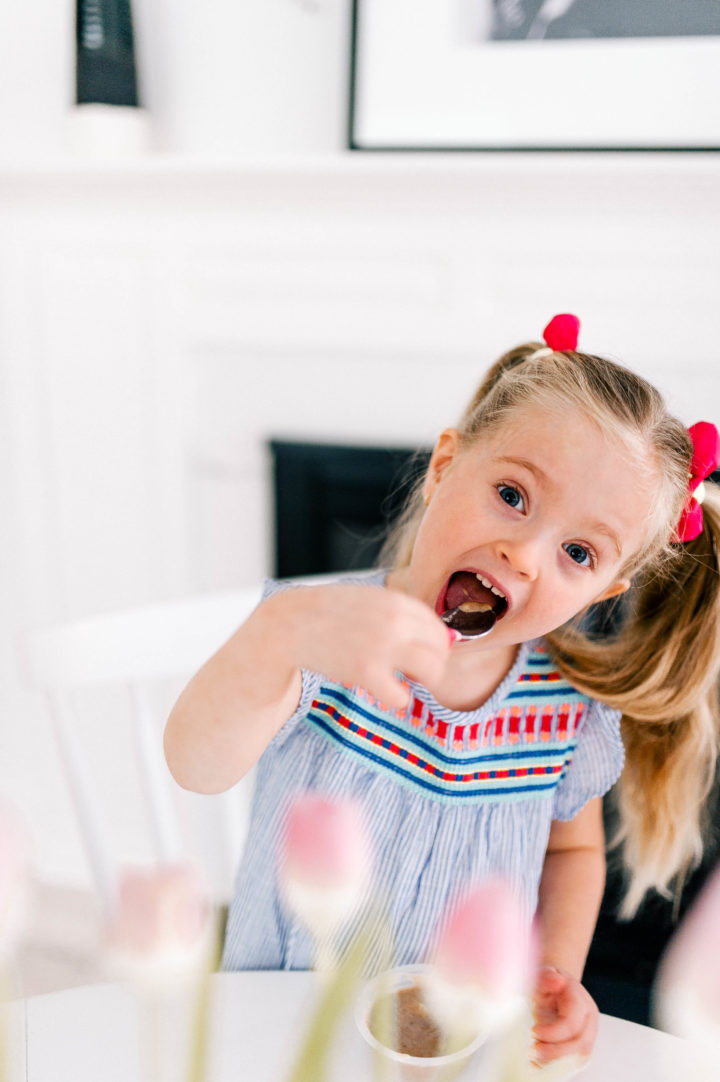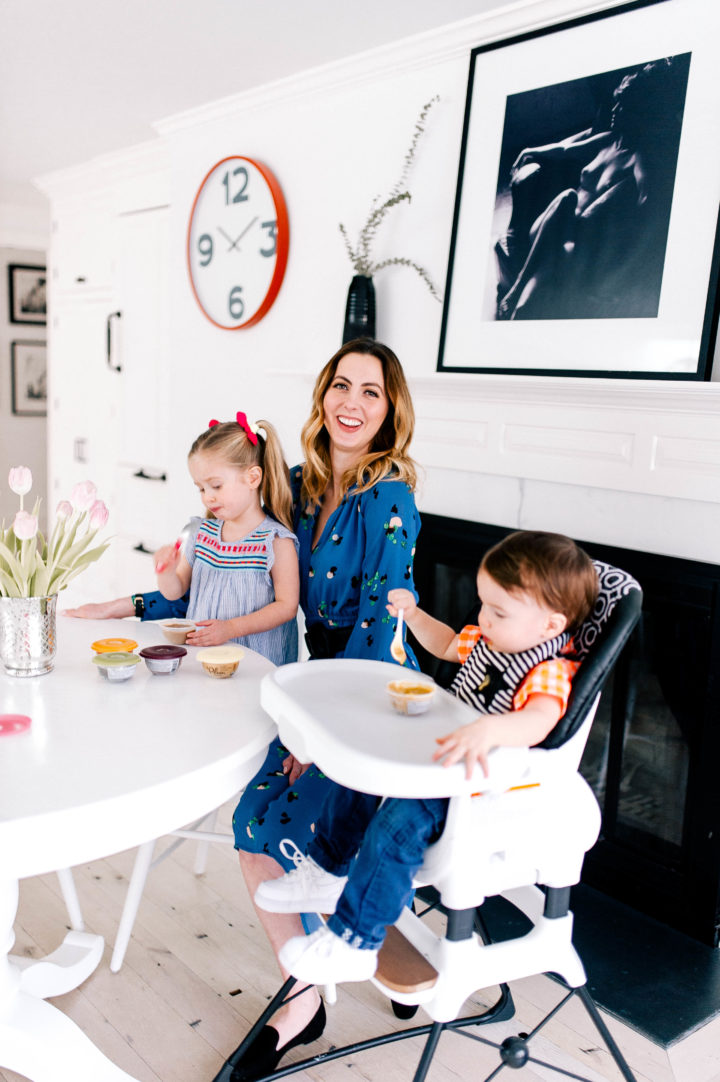 As somebody who has surpassed the first year with both of my children already, I still found the panel extremely compelling.  In my opinion, the conflicts that come up in the first year of Motherhood tend to come up again and again.  I think they're more Motherhood conflicts than first year conflicts.  They spoke on topics such as identity loss as a individual after Parenthood, Sex between partners after Parenthood, Postpartum Depression, and raising independent children.  I was so inspired by hearing their thoughts, as well as the research to back up some of the viewpoints.  Mostly, I was encouraged that both experts could agree that a healthy and happy parent always makes for healthy and happy children. 
I can definitely be a Mom who allows Mom Guilt to torture me at times when my attention is divided between my work life and my Mom Life, and hearing these experts explain that the best thing I can do for my children is to live a full life where I am fulfilled (of course this looks different for different people) was just so encouraging.  At one point, Esther Perel introduced a catch phrase she uses when describing how our children should view us living our lives: "In full glow".  She was talking about how important it is to not only take time for ourselves, but to do so without apologizing or expressing to our children that we feel guilty for taking this time.  I just loved that phrase! It has inspired me to make an effort to express to my children how excited and fulfilled my "Me time" makes me– so that as they grow up and grow away from me they are just as inspired to stay fulfilled and explore the world around them without fear or guilt.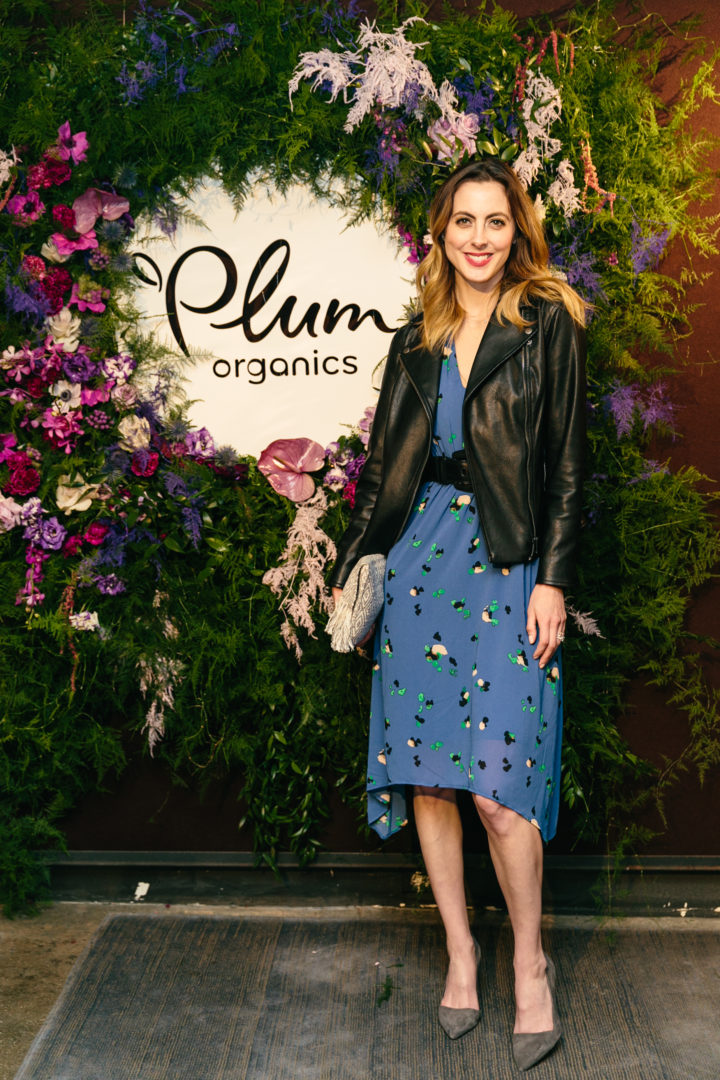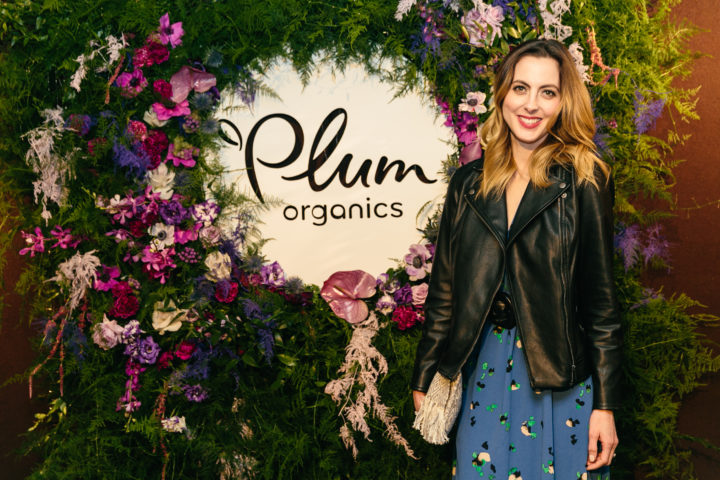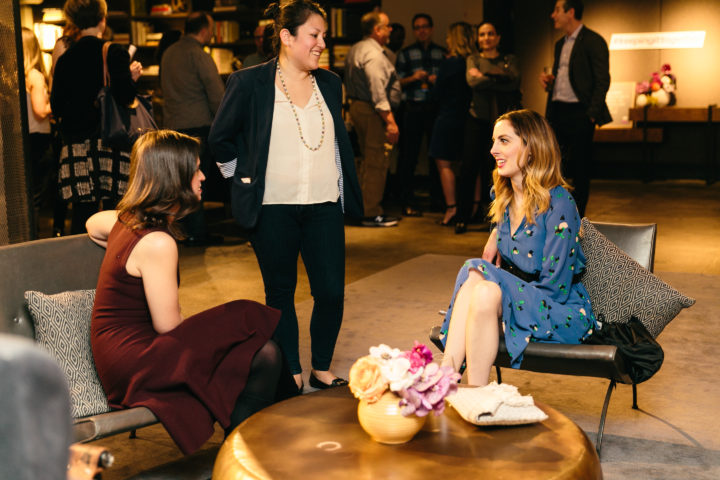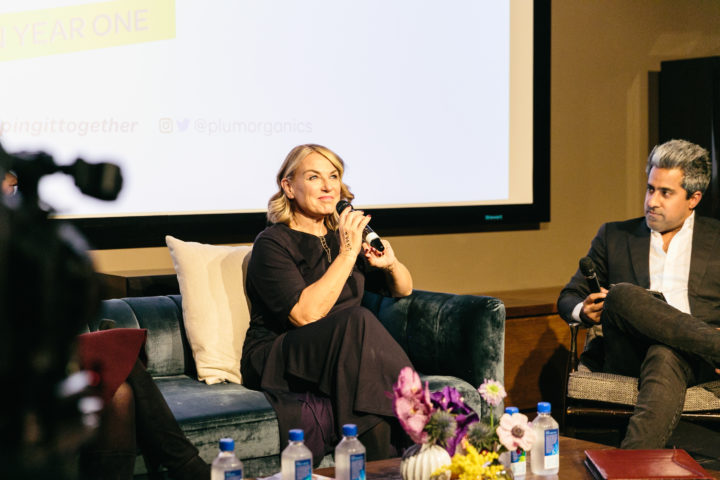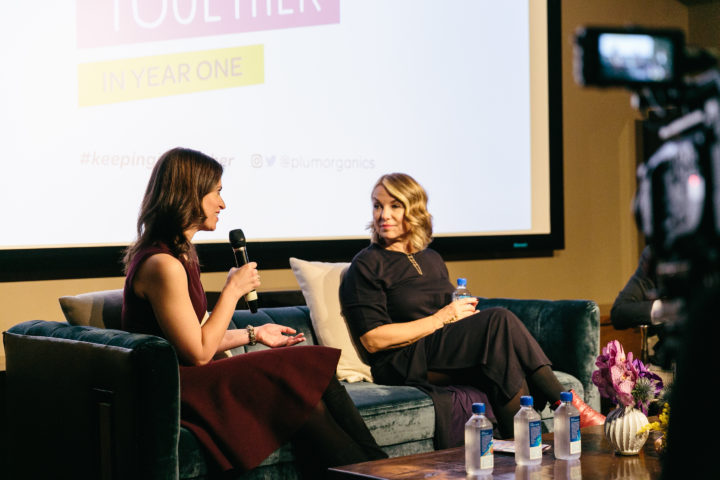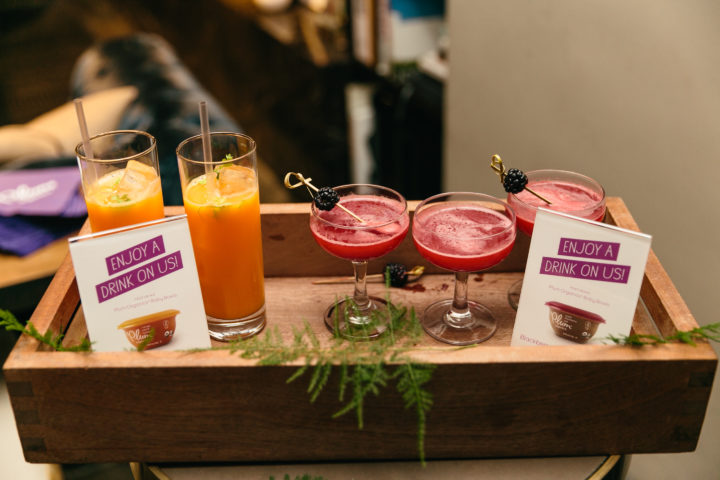 As parents, we all love and adore our children.  Does it really have to be a novel conversation that we also need to love and adore ourselves? I'm so proud of Plum Organics for continuing this crucial conversation, and I look forward to following along with the panelists from now on!
Check out the Plum Organics #KeepingItTogether site for more info and some really inspiring conversation!
Shop The Look…

Family Photographs by Carter Fish