The following content may contain affiliate links. When you click and shop the links, we receive a commission.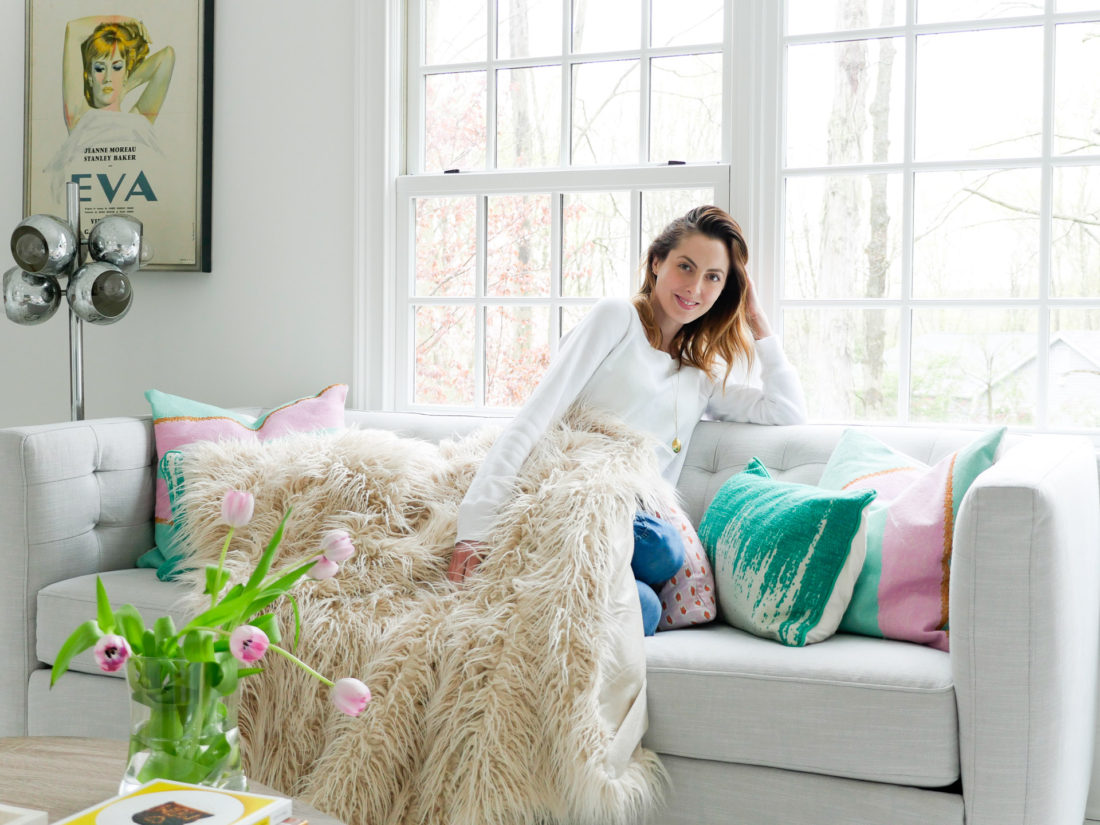 Happy Mental Health Month! Mental Health and wellness have been forefront in my own mind recently, after a pretty harrowing end of the year for our family.  Since I've thankfully gotten to the other side of a lot of my recent mental health struggles, my focus has turned to helping others in their time of need and spreading awareness– as well as searching to erase the stigma associated with Mental Health. This month, I'm partnering with Philosophy to do just that!
You probably know Philosophy as the mega-successful and adored beauty brand that boasts the cult faves "Hope in a Jar" facial cream as well as "Amazing Grace" eau de parfum– among many other products.  Those cult faves have been around since I was old enough to be aware of beauty products, aka a hundred years!  LOL. But I bet you don't know that Philosophy does its part to fight the good fight and support those struggling with mental health issues.  1% of the brand's u.s. net profits are donated to The Hope & Grace Fund, which supports a variety of mental health programs in communities across our nation.  Not just during Mental Health month, but all the time.  This year, they're doing even more.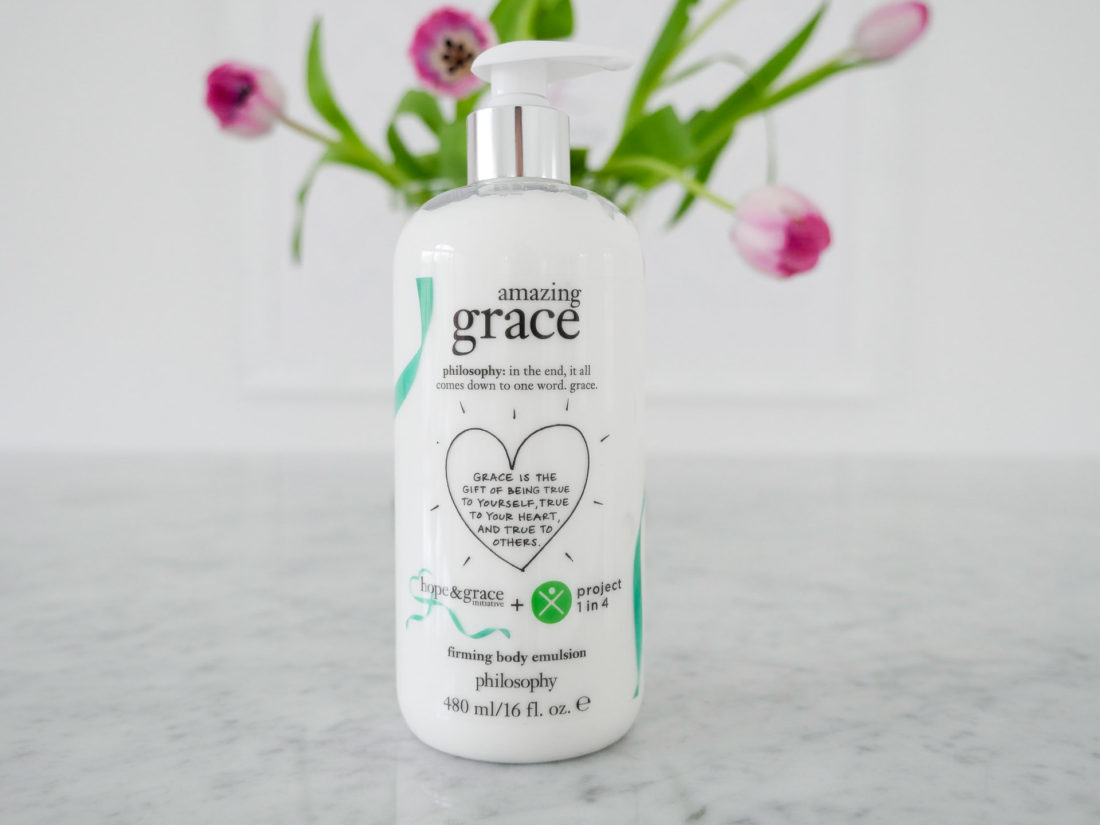 Philosophy just launched the limited edition Amazing Grace Body Emulsion, with a bottle designed by Marissa Betley, a mental health activist + founder of project 1 in 4.  100% of the net proceeds of this body emulsion will be donated to the Hope & Grace fund! The cream is so hydrating and has the light, fresh scent that Philosophy became famous for– I love it.  They've also launched an amazing "How are you really?" PSA that reminds us to delve deeper with people, to get past the pleasantries and check in on a more meaningful level.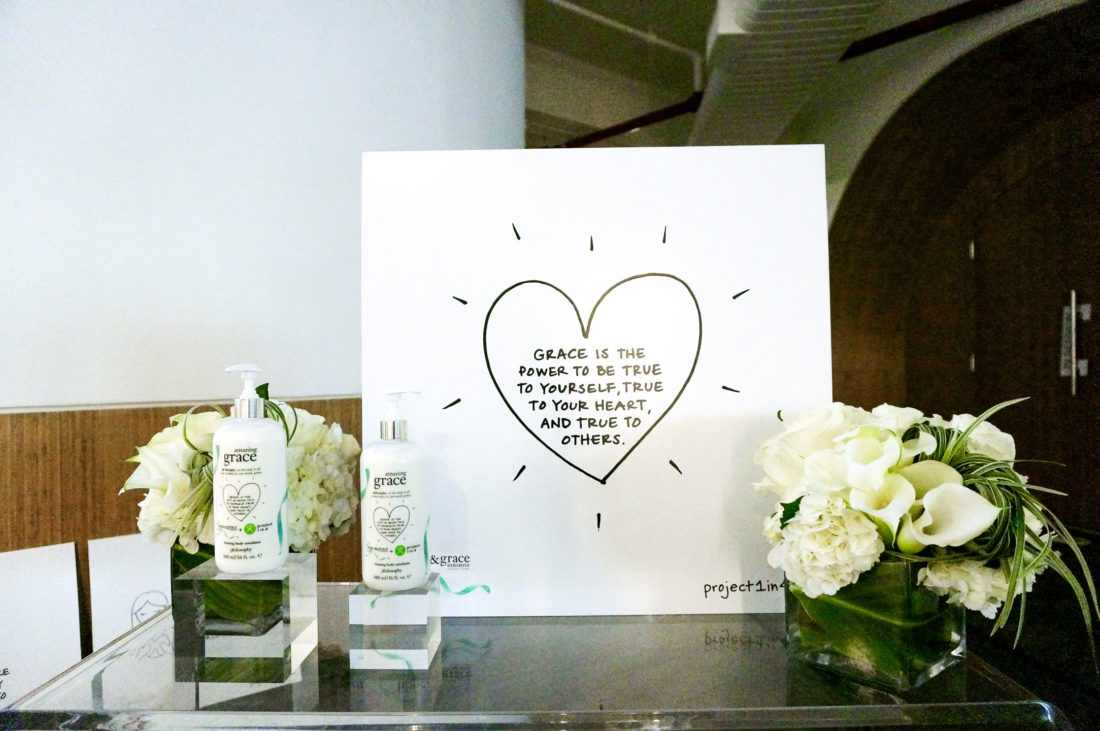 Last week in NYC I had the opportunity to learn more about Mental Health Month, to try the Amazing Grace Body Emulsion firsthand, and to view the new PSA for the first time, as well as take part in mindful mediation.  I also was able to share my own mental health journey with the attendees of the event and speak of my experience in person for the very first time.  It was definitely emotional to talk through the painful events that led to my postpartum depression, anxiety, and PTSD symptoms– but ultimately it was very healing as well! I really strive to be able to talk openly about what happened, and my own ups and downs, without it effecting me so deeply afterwards– and practice really helps with that.  I was surprised by how well I was able to articulate my feelings about my own mental health– it showed me that I'm in such a better place emotionally and mentally than I was a few months ago! Overall, the supportive atmosphere felt so healing as well.  It reminded me that people really do want to support and hold space for those who are or who have struggled with mental health issues.  It's SO important to open up and allow others to help you through.  The Philosophy "How Are You Really?" PSA definitely struck a chord with me.  When I was going through my own challenging times, I don't think I really answered honestly when people would ask me how I was.  I would defer to the autopilot "Good" reply right away.  I also don't think enough people took the time to ask any further than that.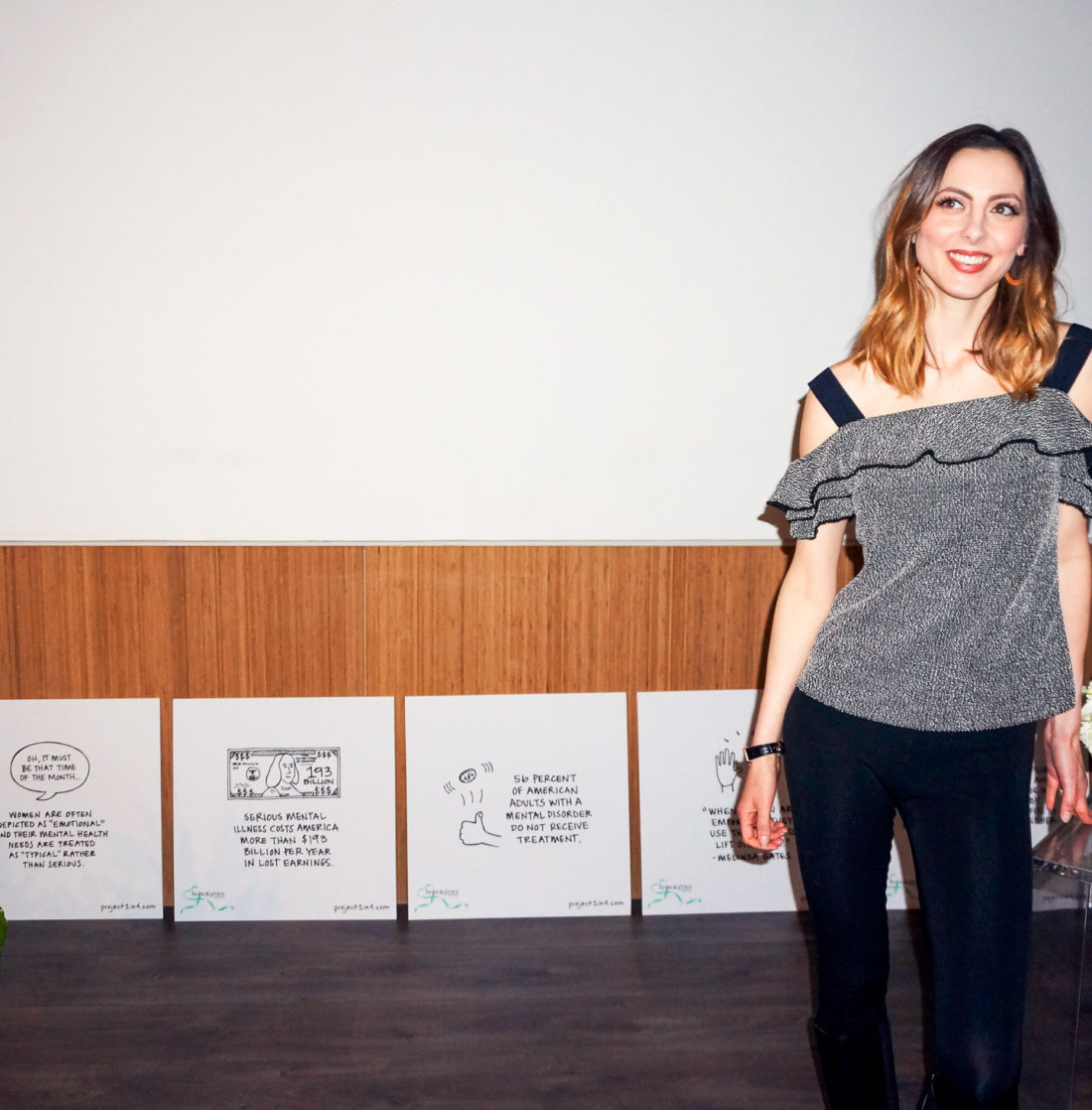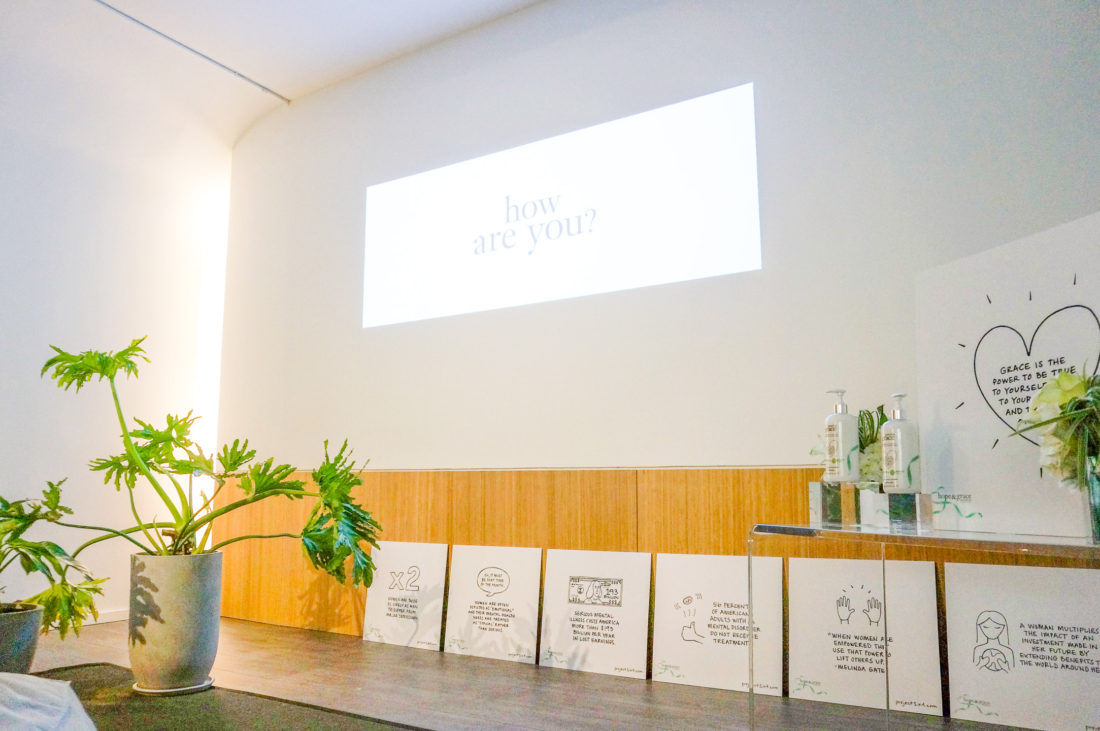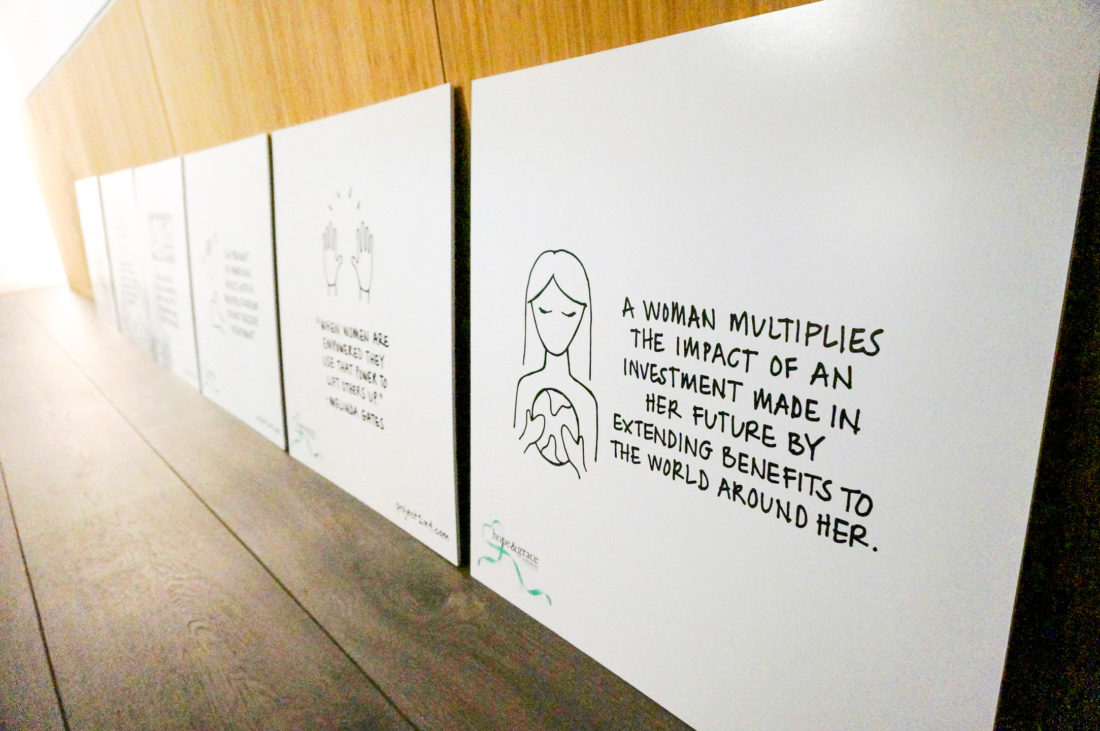 This month, and after, I'm committing to really checking in with the people I care about more consistently– to catch up with everything as usual, but then to make sure I delve deeper and allow them to open up if they need to.  Sometimes just listening is the best gift you can give somebody.  I'm really proud of Philosophy for being a beacon of light in such a stigmatized space that still needs so much support.  1 in 5 Americans is currently experiencing some form of Mental Health issues.  That statistic is too common to ignore.  I'm happy to be Philosophy's Mental Health Month Ambassador, and I hope to continue to support those struggling with mental health issues for many years to come!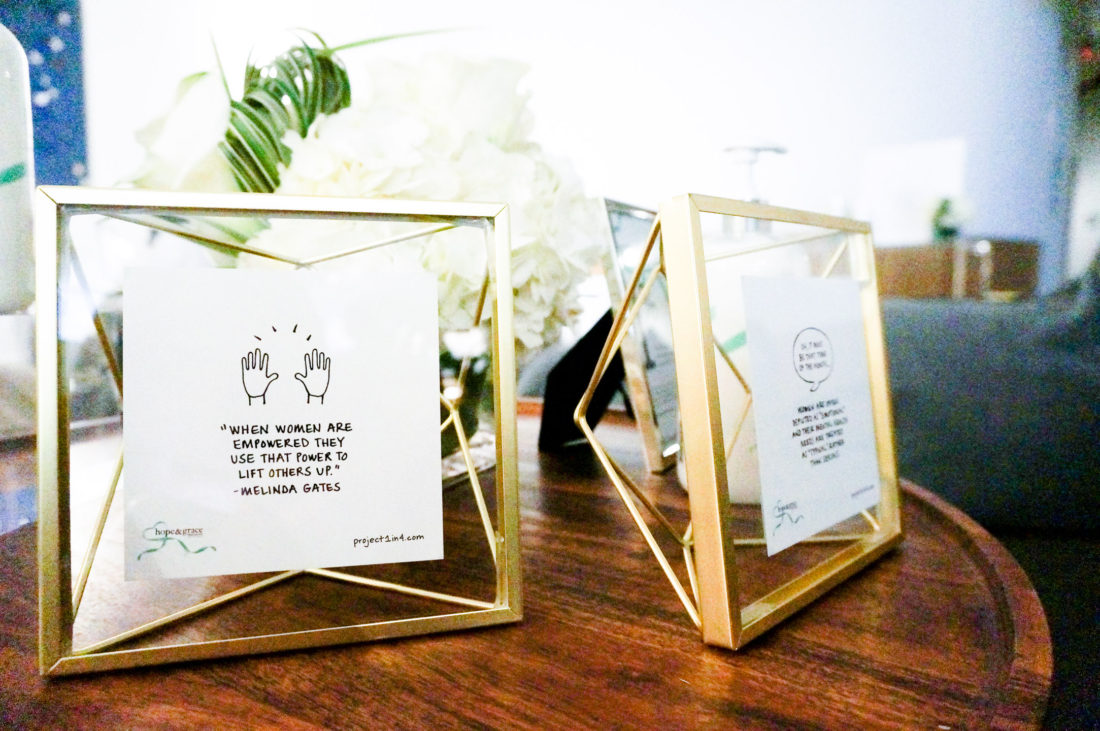 If you have words of encouragement or support for those struggling with Mental Health Issues, or feel moved to share your own story (it can be very therapeutic!) please do so in the comments below!
**Many thanks to Philosophy for partnering with me to spread this important message! As always, the thoughts and opinions expressed above are entirely my own
Save
Save
Save