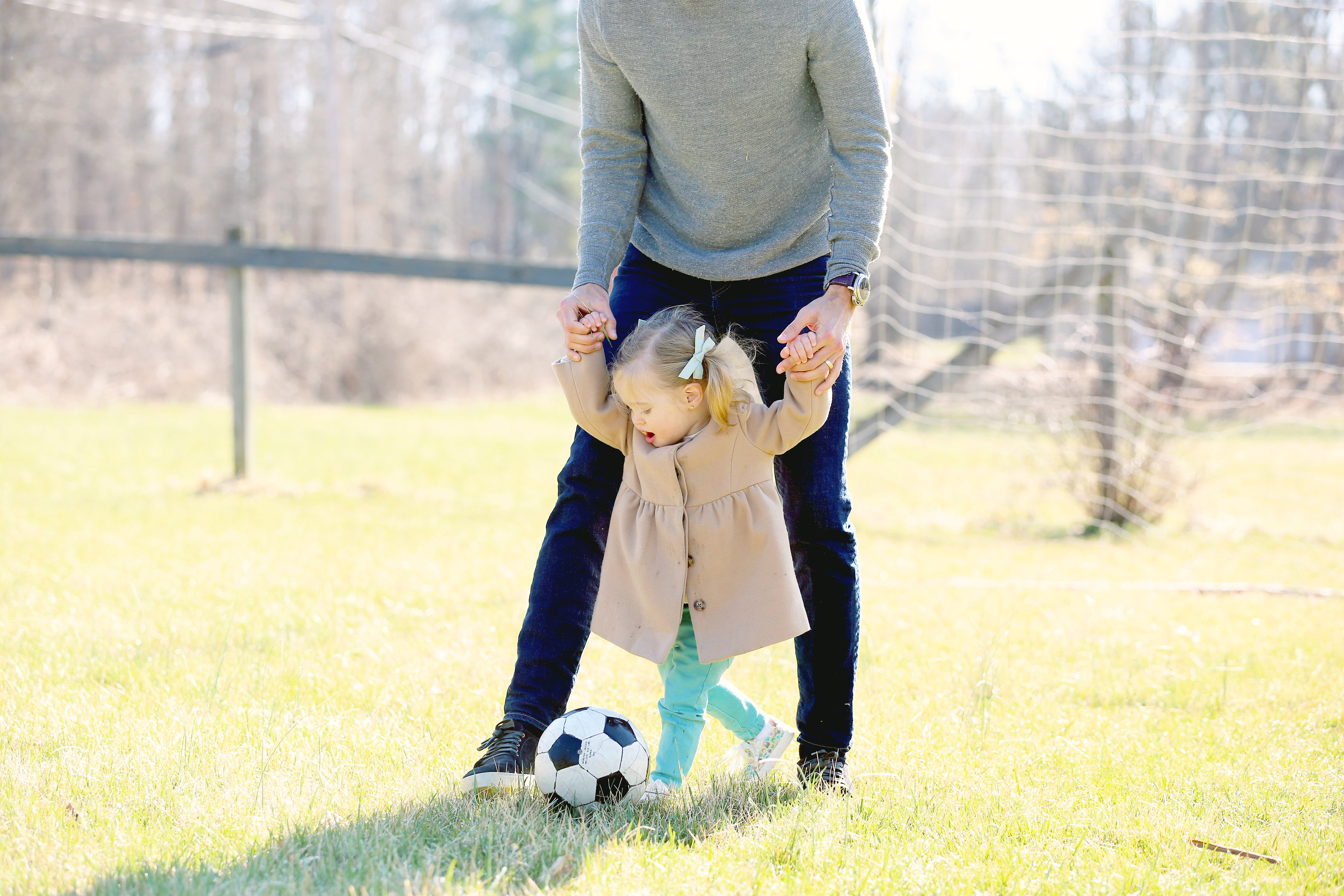 Generational career choice is something I happen to know a lot about.  I grew up with two Actor parents, and ended up pursuing the career myself for a decade and a half.  My younger brothers are both currently involved in the Entertainment Industry as well.  People ask me all the time how acting "popped out" at me– how did I decide I wanted to be an Actor? Did I see my parents doing it? Did I want to be just like them? I always tell them that the answer is pretty boring– my parents did it, my parent's friends did it– it was around constantly.  As I was finding myself as a young adult, it was pervasive in my world, and so I thought at a certain point "why don't I give this a try?" And then I did it for fifteen years.  See, I told you the answer was boring.  But I always remind these people of other generational careers– lawyers, doctors, different highly skilled trade jobs, or even extremely physically demanding jobs such as Fisherman or Builders– there are high rates of generational career choices in all those areas as well.  People oftentimes do what they know– but how do they know if the most obvious choice is the right choice for them? None of this interested me nearly as much as it does now– with a child of my own– who happens to (like her father) be obsessed with Soccer.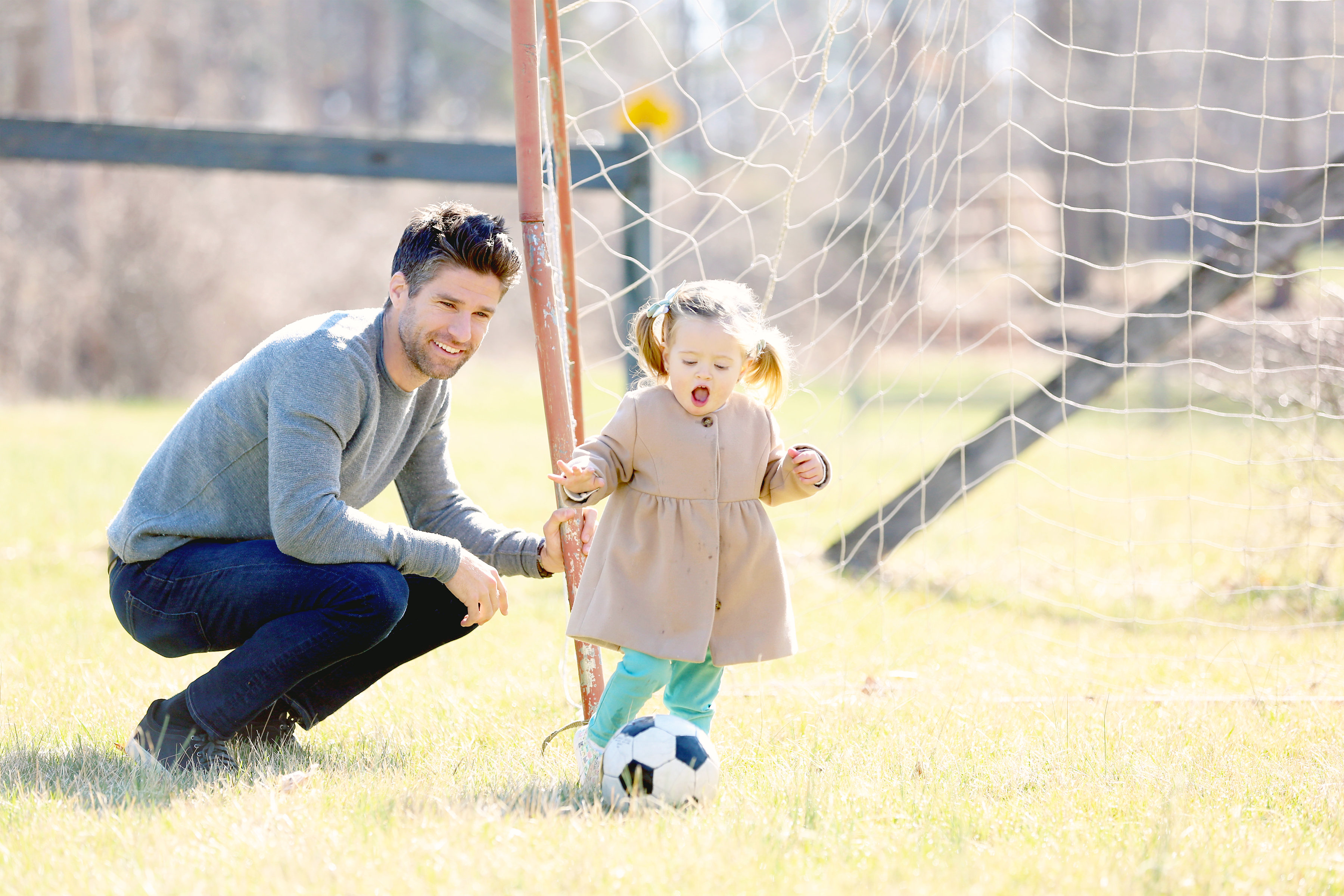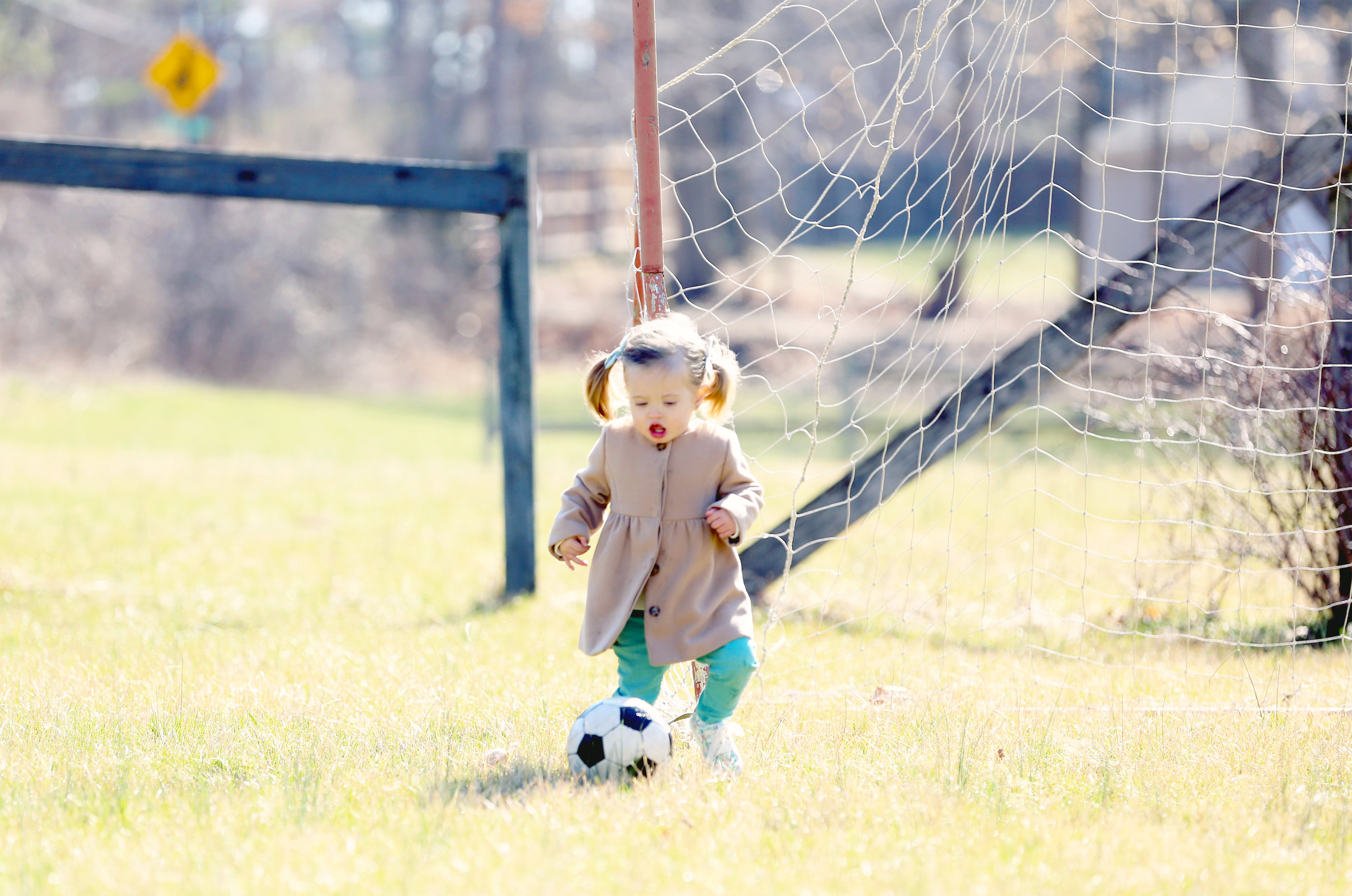 And here's the kicker (pun intended): she's actually really good at it.  By the time she could walk, Marlowe would dribble a soccer ball across our yard and kick it in to the net.  We couldn't believe it– after nine months in the womb of joking about how she would be "a little soccer player" like Daddy, it seemed like a total joke that she actually was skilled at the sport.  We expected her, after all of our soccer star discussions, to come out with two left feet.  But be careful what you wish for– Two of Marlowe's first words ever were "Soccer Ball" and "Goal".  Now let me back up a minute.  If you didn't know, my husband Kyle was a professional soccer player for many years.  He started excelling at the sport when he was still in Elementary School, by High School was a Nationally awarded athlete, and started for the University Of Virginia before going pro when he was just a Junior.  He played for both the Columbus Crew and the Los Angeles Galaxy, as well as the US National Team.  In 2002 he was named MLS Rookie of the Year.
What an underachiever.  Haha!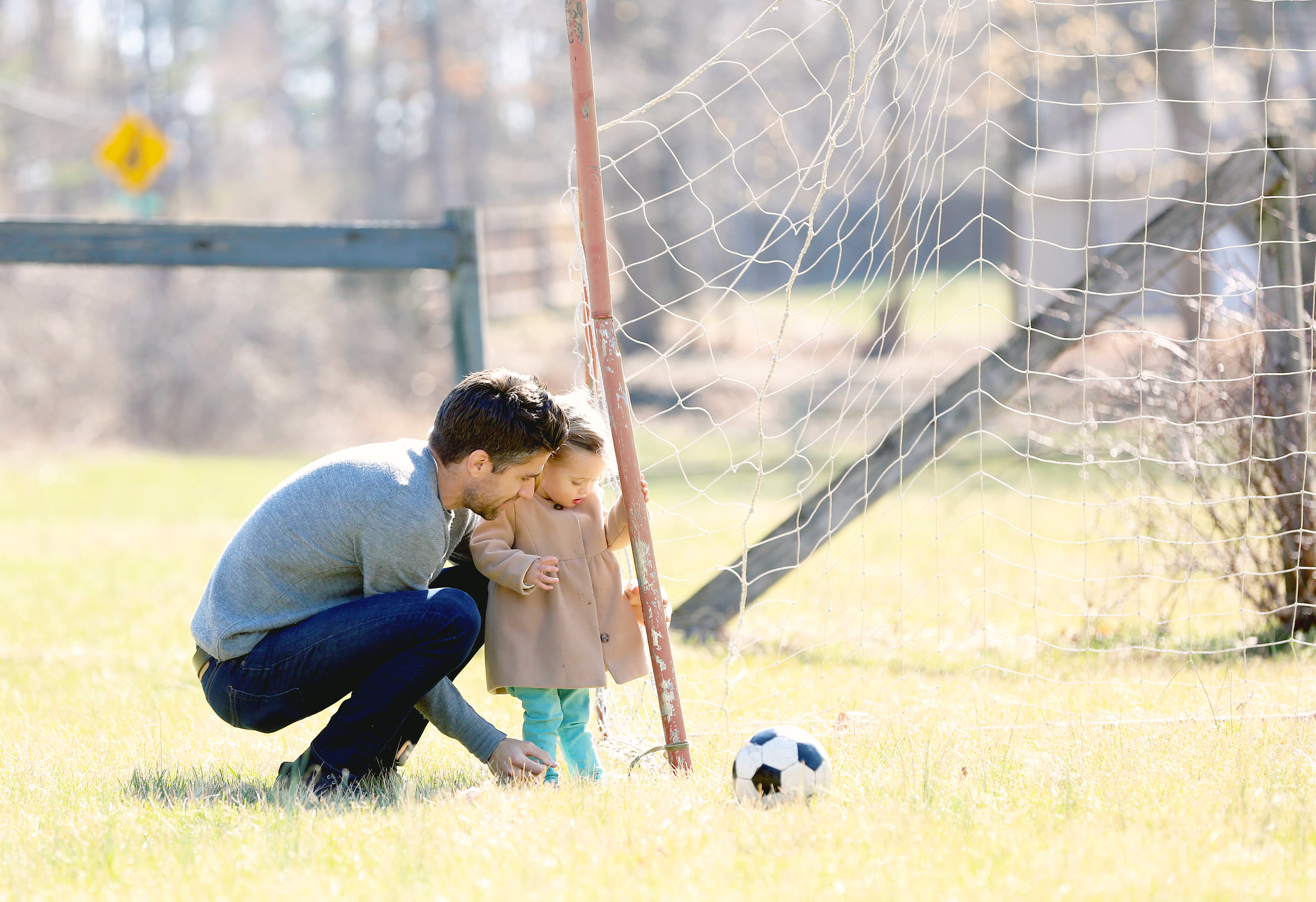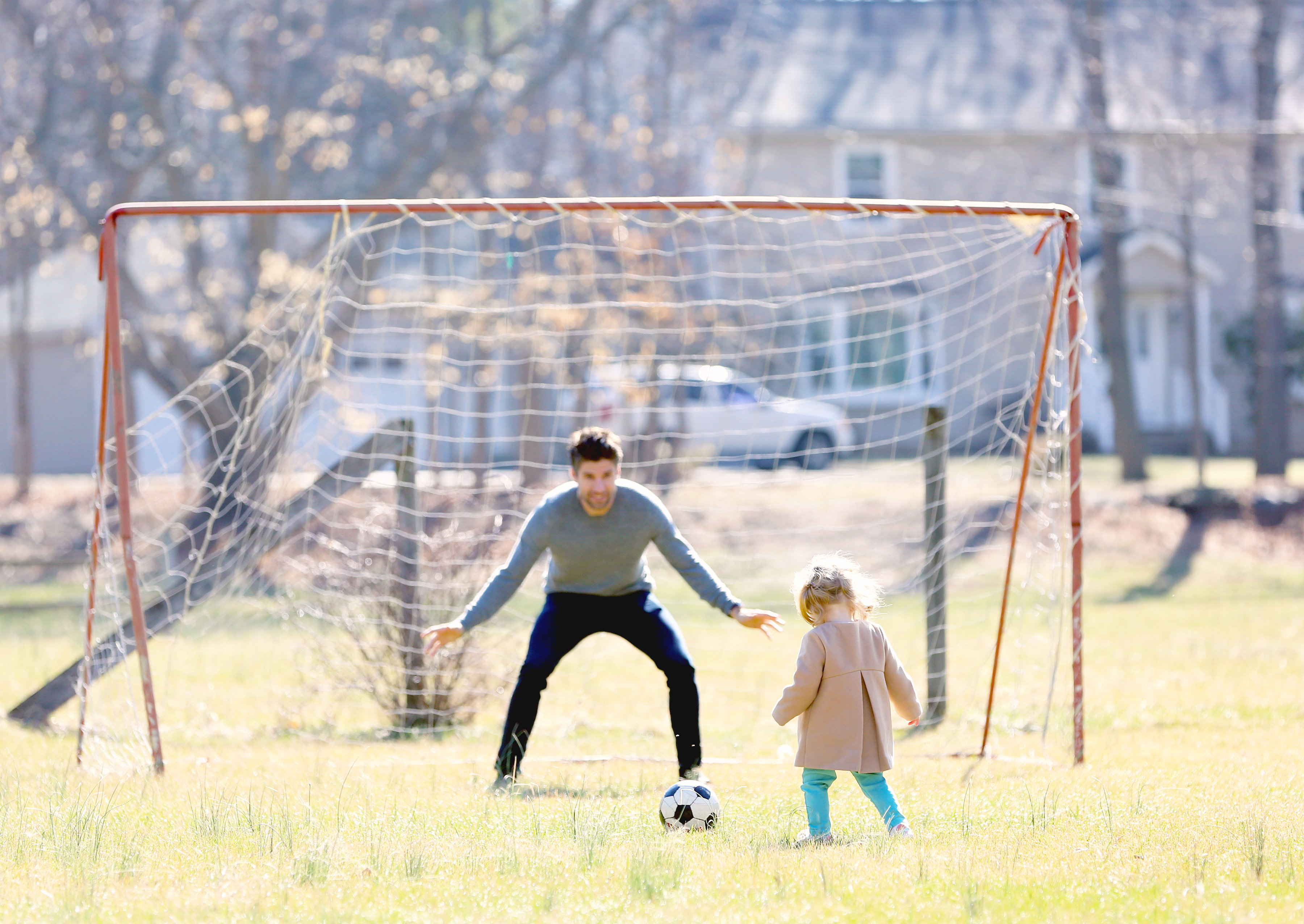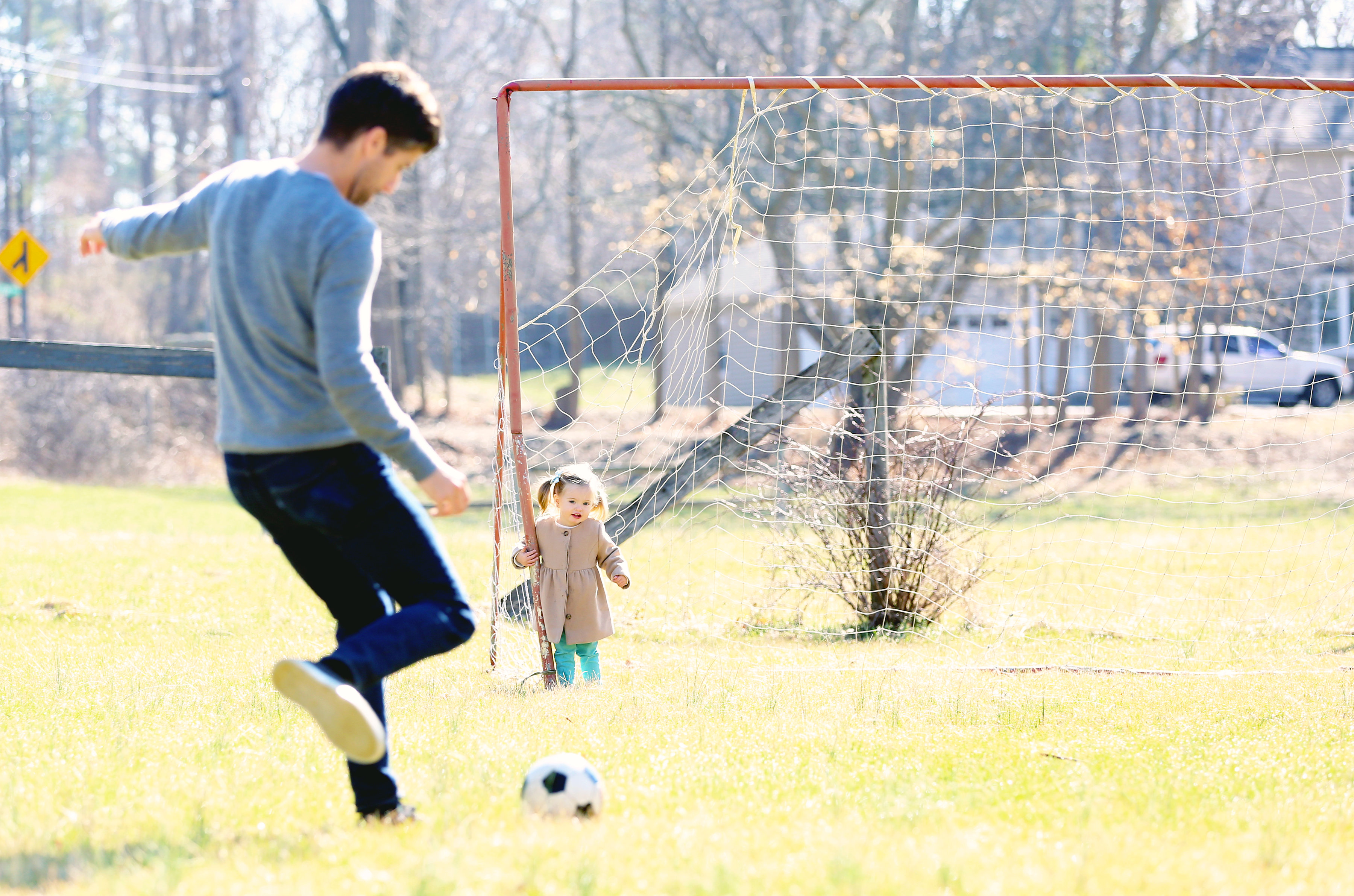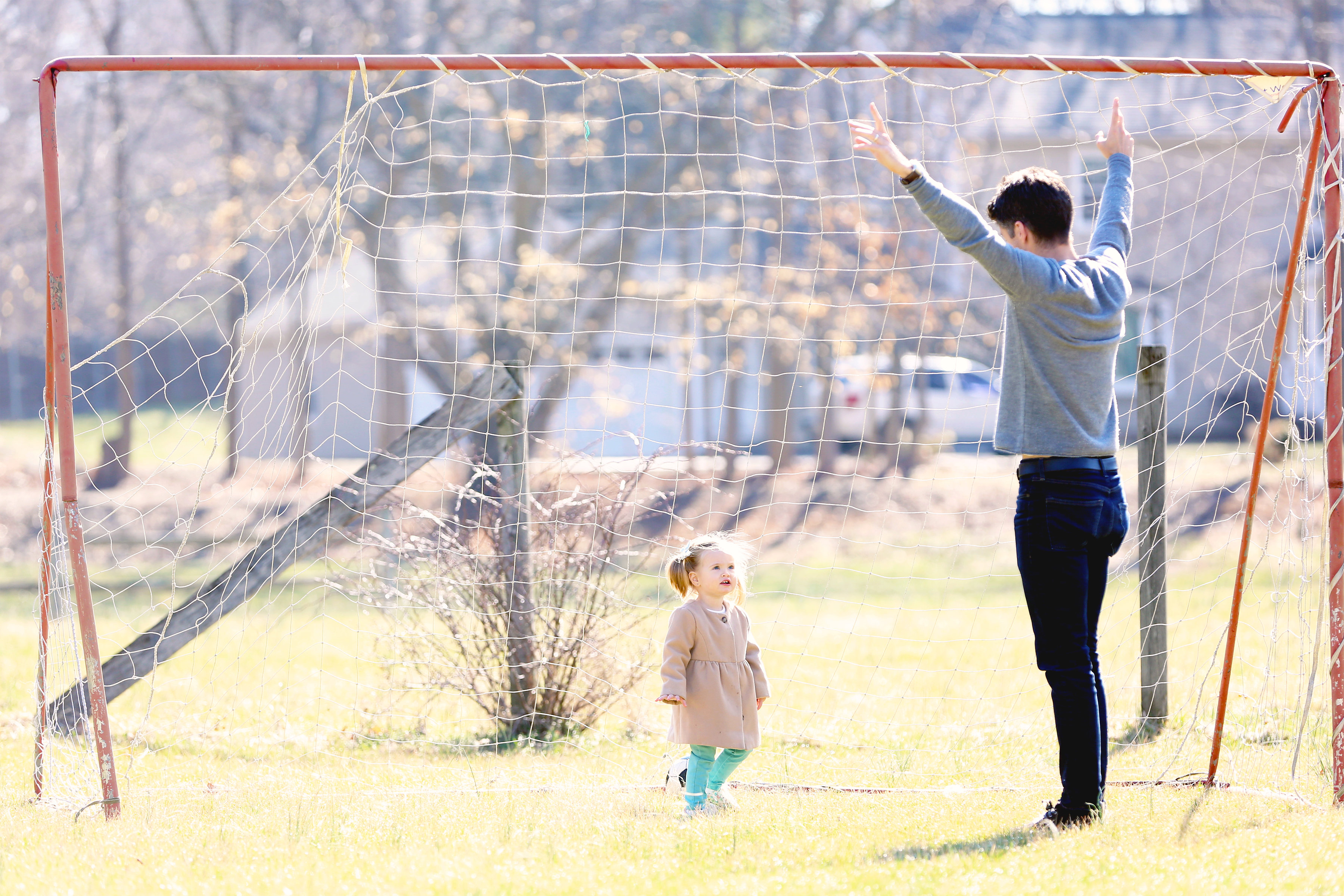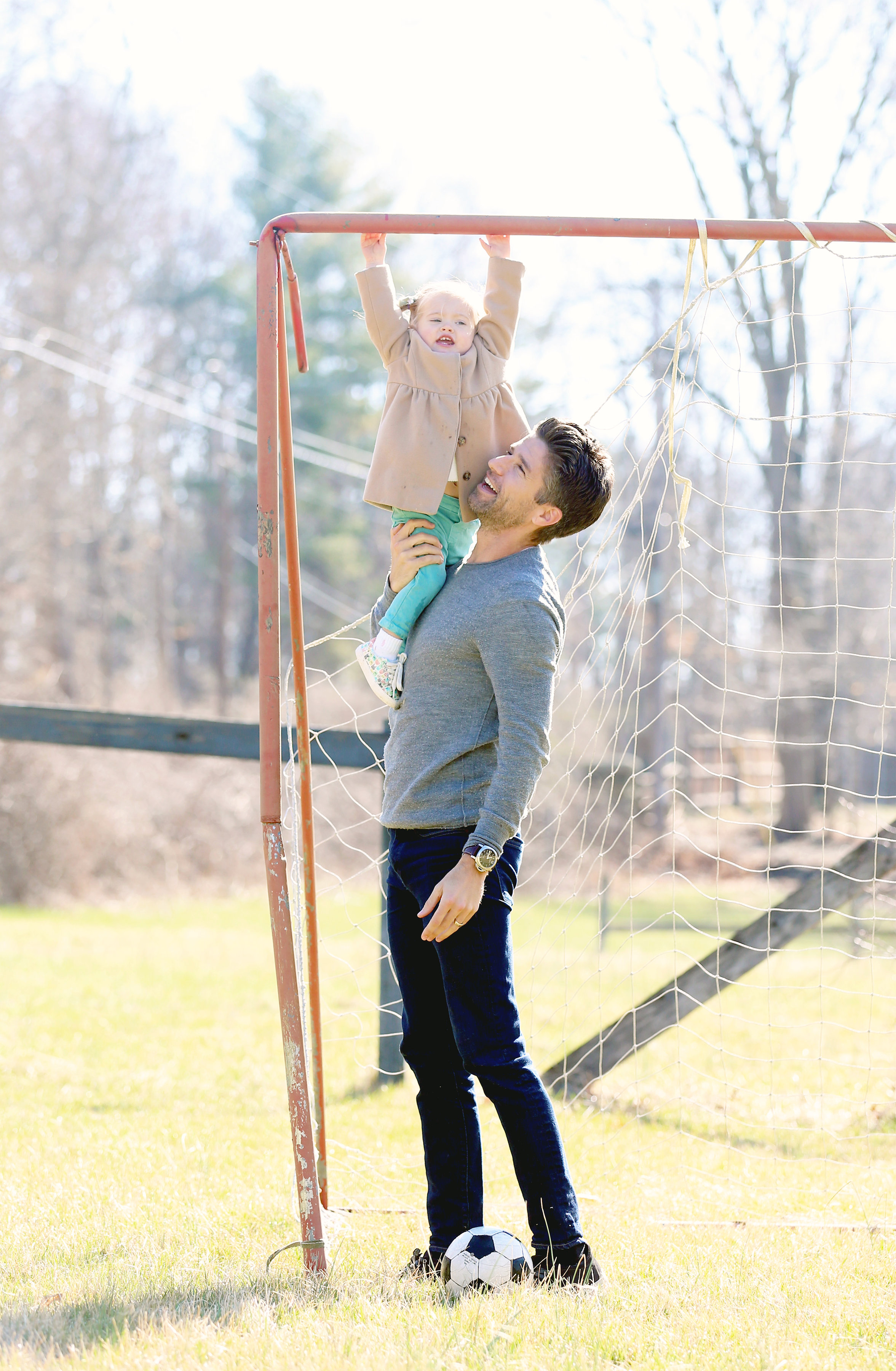 But you can imagine how I am experiencing Marlowe's soccer interest, as a Mom that loves her very much and only wants the best for my daughter always:  I see her kick that soccer ball and inside my head I hear "PRESSURE".  How do you separate yourself in an arena where your parent has come before you? How do you find your own joy that is independent of their achievements (or shortcomings) and be seen as the individual that you truly are? I'm a second generational Actor, and I struggled with this my entire career.  Much less within my own brain, but more so in my relationship with the outside world– constantly answering to people's questions and curiosities about how my Mother and I are similar, or different.  What I learned from her, or what I didn't.  What are my favorite movies of hers? My favorite roles? Do I want to be just like her? I always was hesitant to say what I really wanted to in response to all of these questions, for fear of it being understood the wrong way– for fear of it being misinterpreted as ungrateful or unimpressed.  The truth was always that I didn't want to be just like her.  I wanted to be just like myself.  And I wanted, somehow, to have the space to figure out who or what that was.
Of course, these are all WAAAAAY premature thoughts.  Clearly, Marlowe is a toddler.  Who knows what she'll love a year, or a decade, or two decades from now.  The odds are that she will move on from this obsession and do something completely different.  But it definitely has gotten me thinking about how we as parents support our children's interests, and most importantly– how we separate them from our own interests and see them truly as their own people on their own life journeys.  I think this is a challenge as a parent– we spend almost a year before we meet our children face-to-face dreaming of who they are and what they will do in their lifetimes.  We imagine their beautiful faces, their tiny hands and feet, their smiles, the sounds of their first words and the feeling of their arms around our necks.  Whether we are conscious of it or not, we create personalities, and images, and futures in our minds for these little beings because it excites us and makes us feel hopeful.  We spend all our energy figuring out a way to give them the best life possible.  We all want the same thing, really– for our children to be happy, healthy, safe, and above all for them to spend their lives as comfortably and interestingly as possible so that when we leave them (which we eventually all do) that they will flourish and make us proud.  This is every parent's wish.  And I think it's so important to remind ourselves of this: Nowhere in this wish are specifics.  The greatest joy we can have as parents is for our children to be joyful.  I think it's a good exercise to remember that the thing which makes our children joyful will eventually be entirely up to them.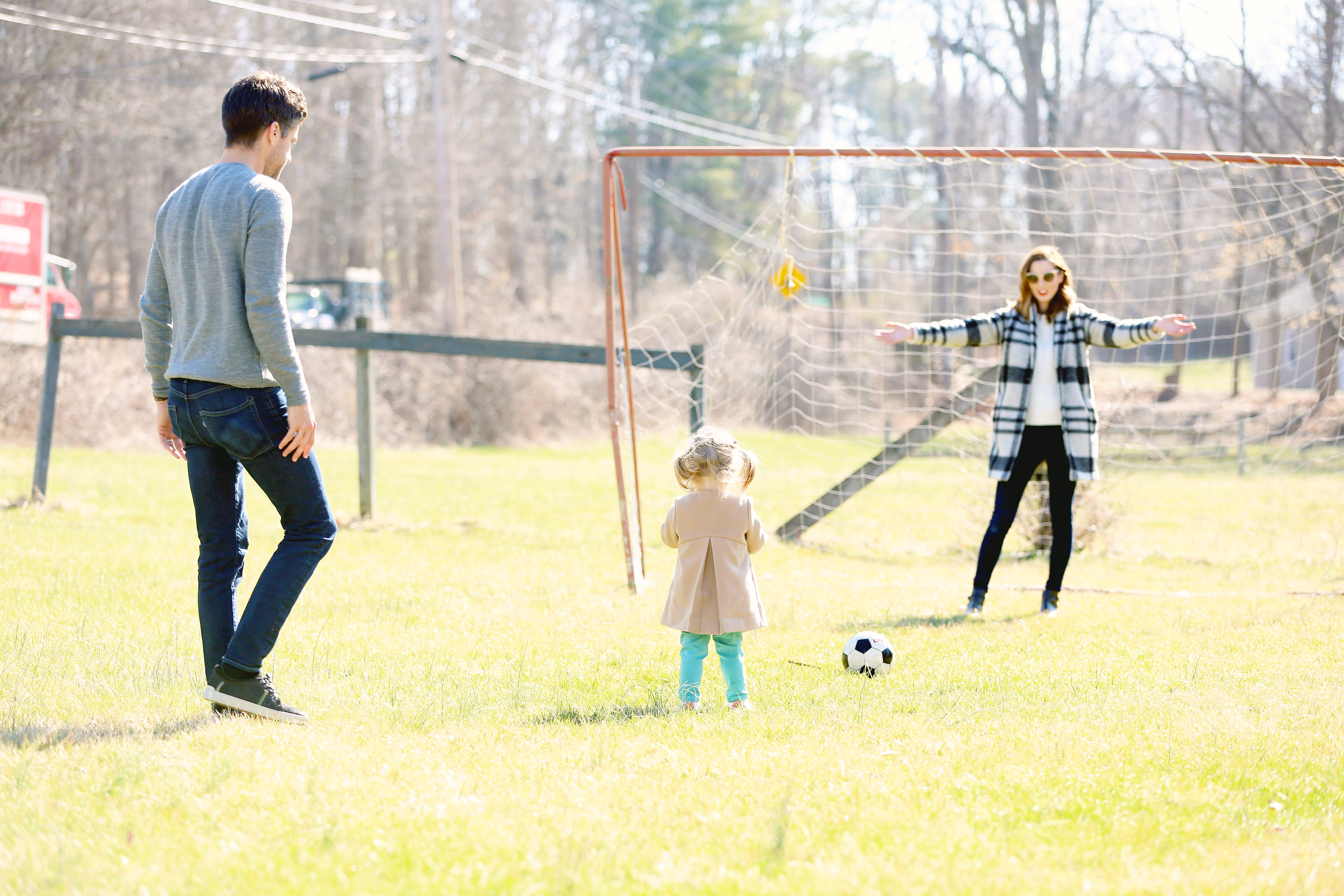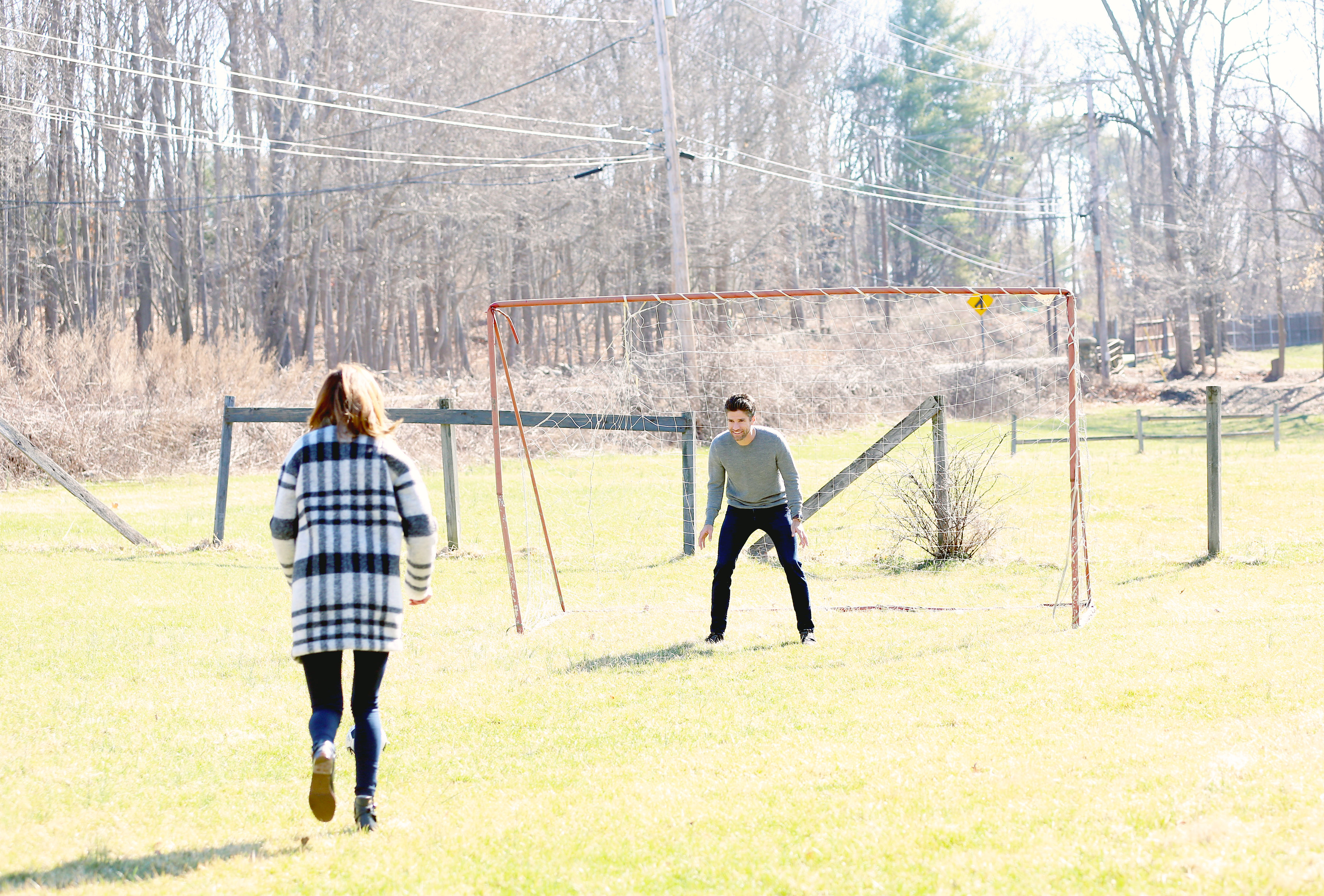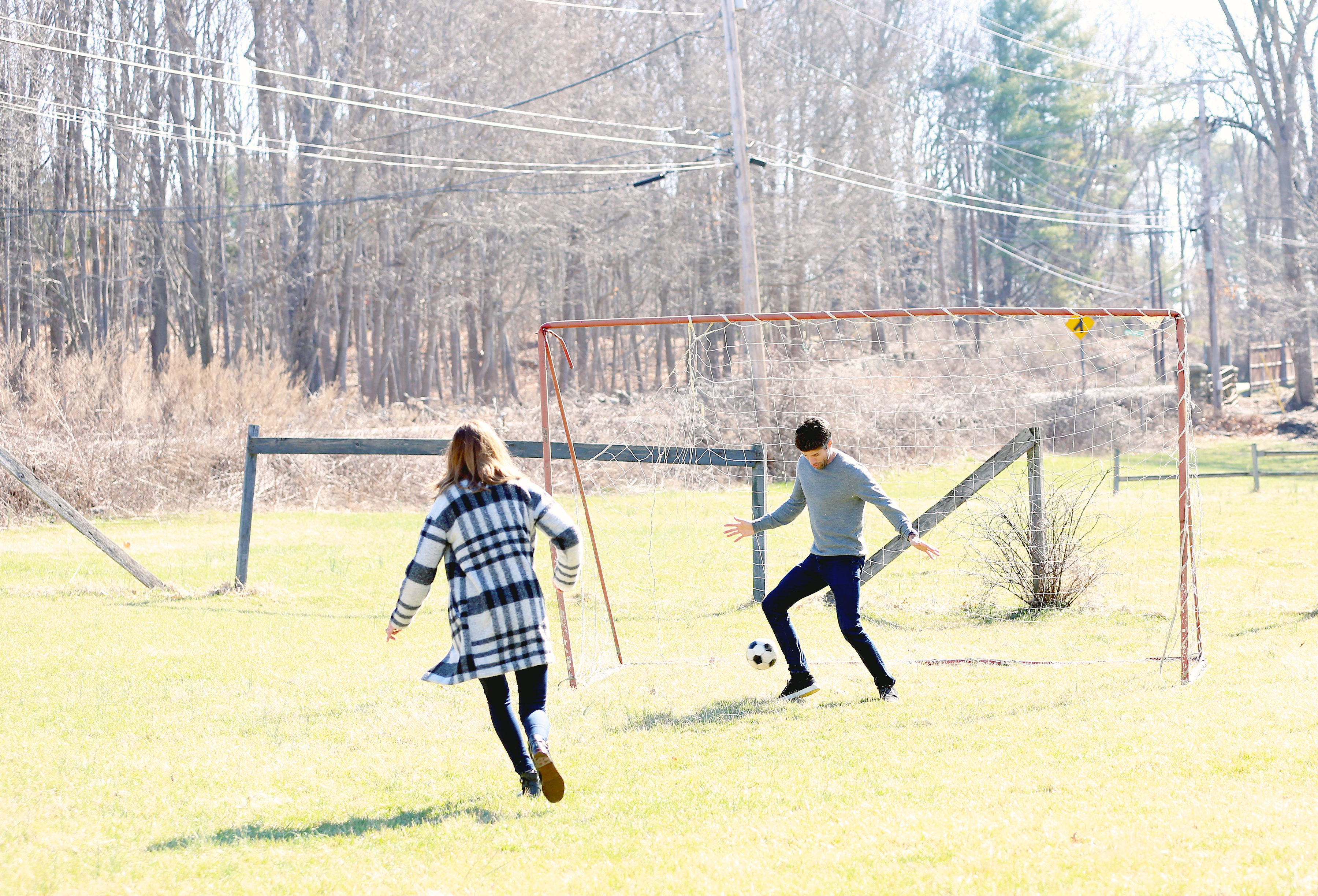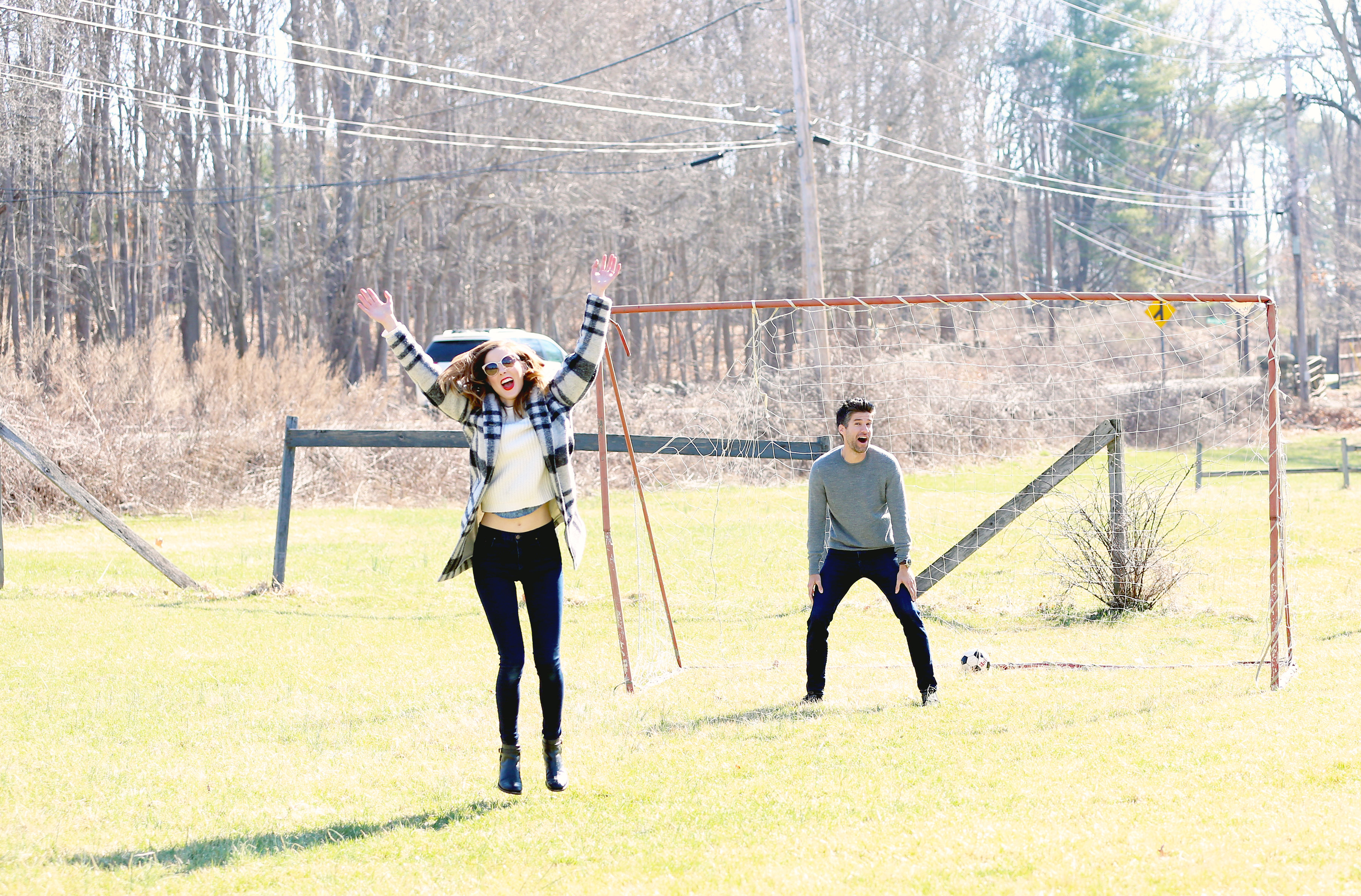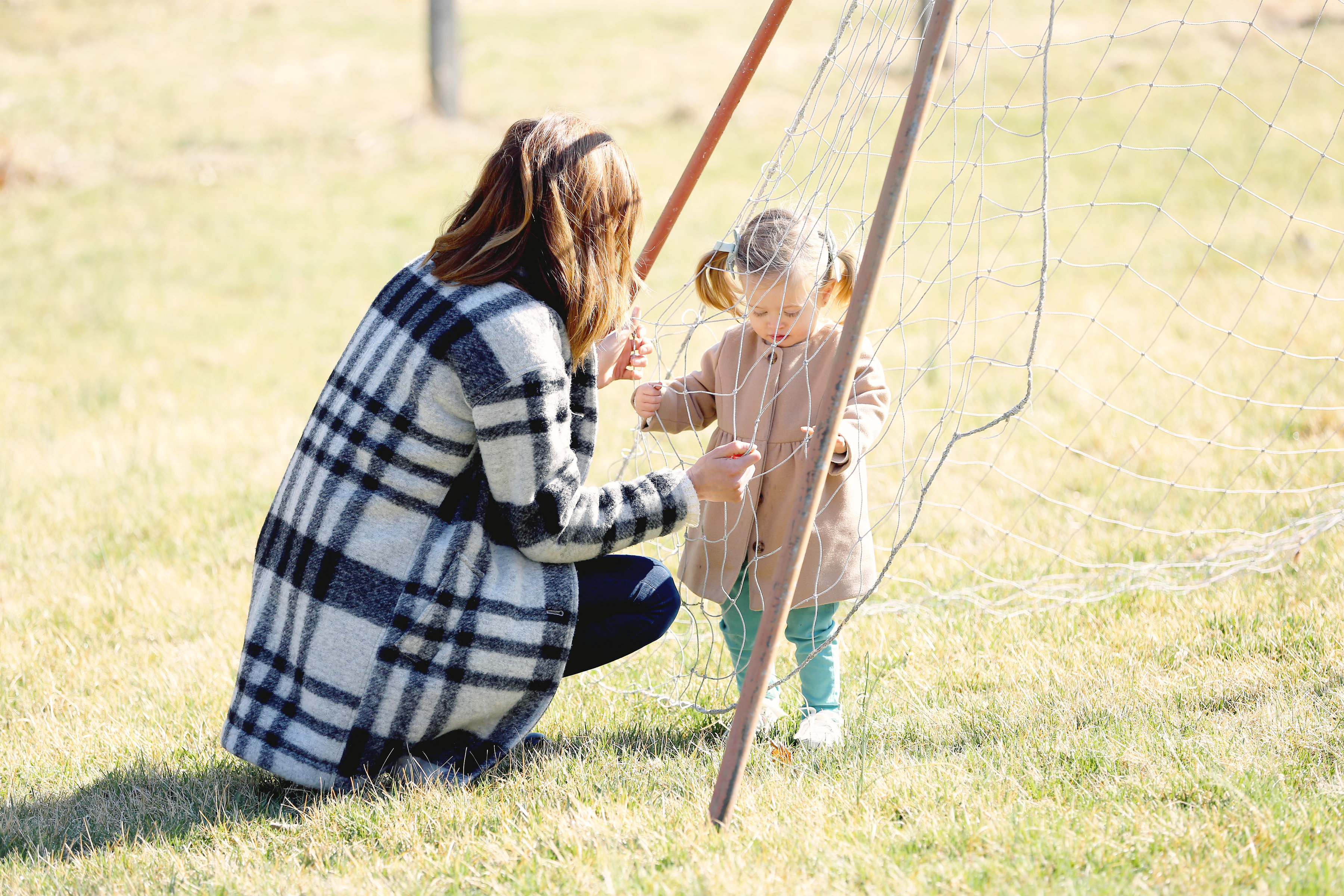 So how am I moving forward with all of this soccer obsessive behavior? Both Kyle and I are cautious.  We don't ever want to push Marlowe in to believing that she needs to follow in her Father or Mother's footsteps in order for us to be proud of her.  (Quite the contrary for me personally, actually.  I would love a Doctor or Lawyer in the family– just saying! Ha.) When we play soccer, we try to make it a family affair, and make it fun for everyone.  We listen to her when she shows interest in it, and let her explore other interests constantly as well.  When our little boy is born this Fall, we will do the same for him– always listening.   What gives me joy is watching my children be excited and joyful about something.  As long as they find a passion in life, and work towards it wholeheartedly,  I will be a very proud Mama.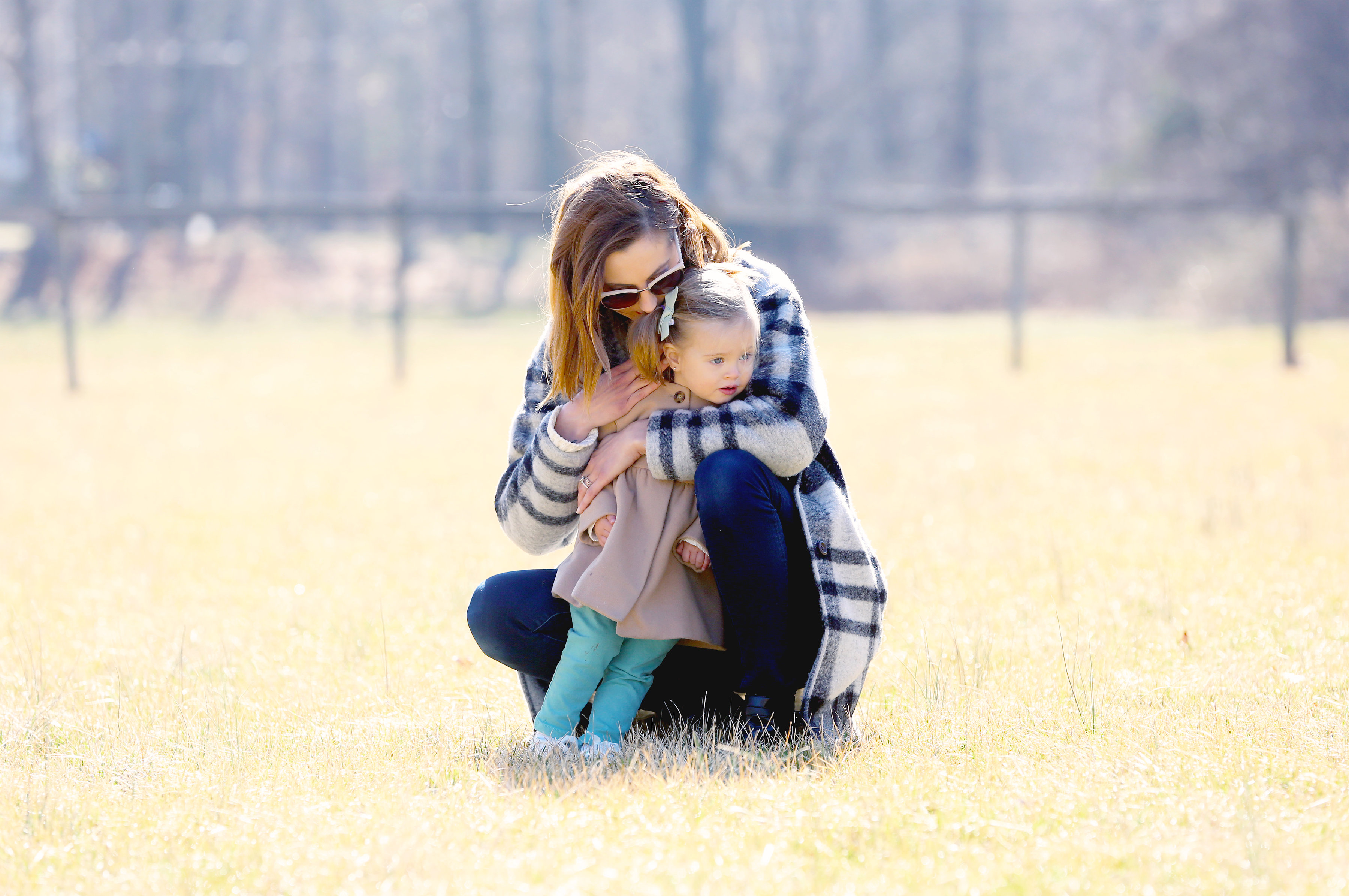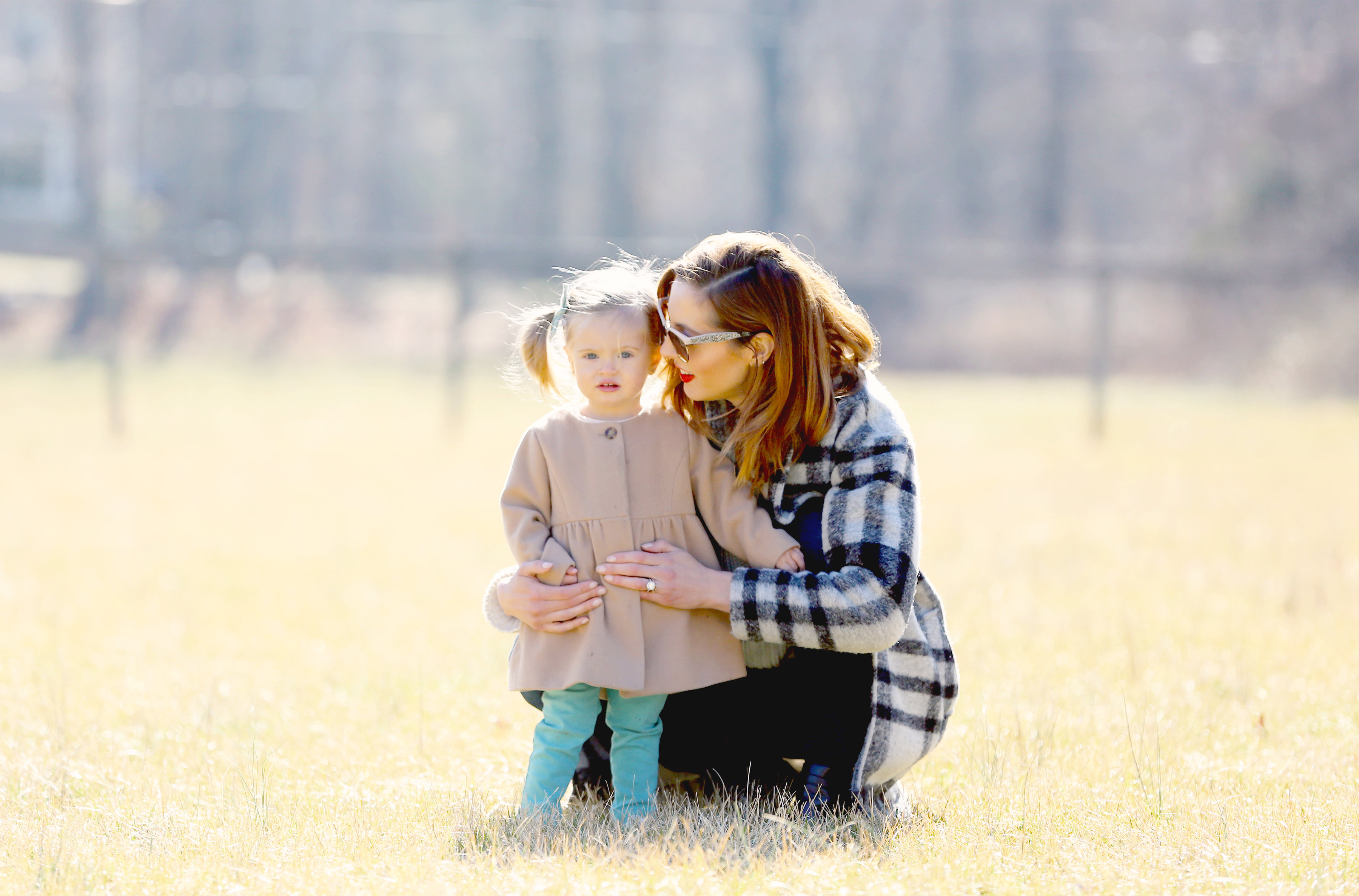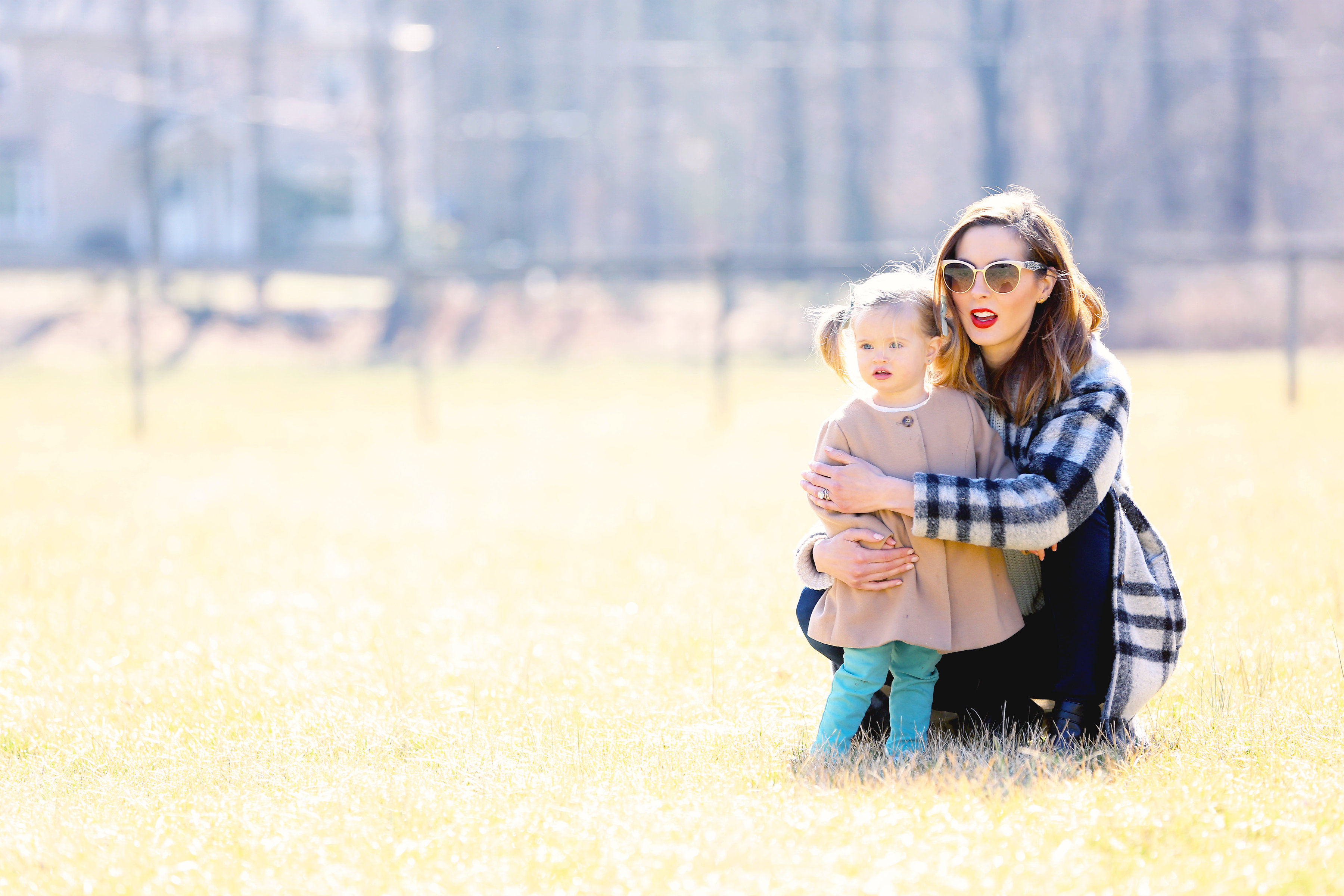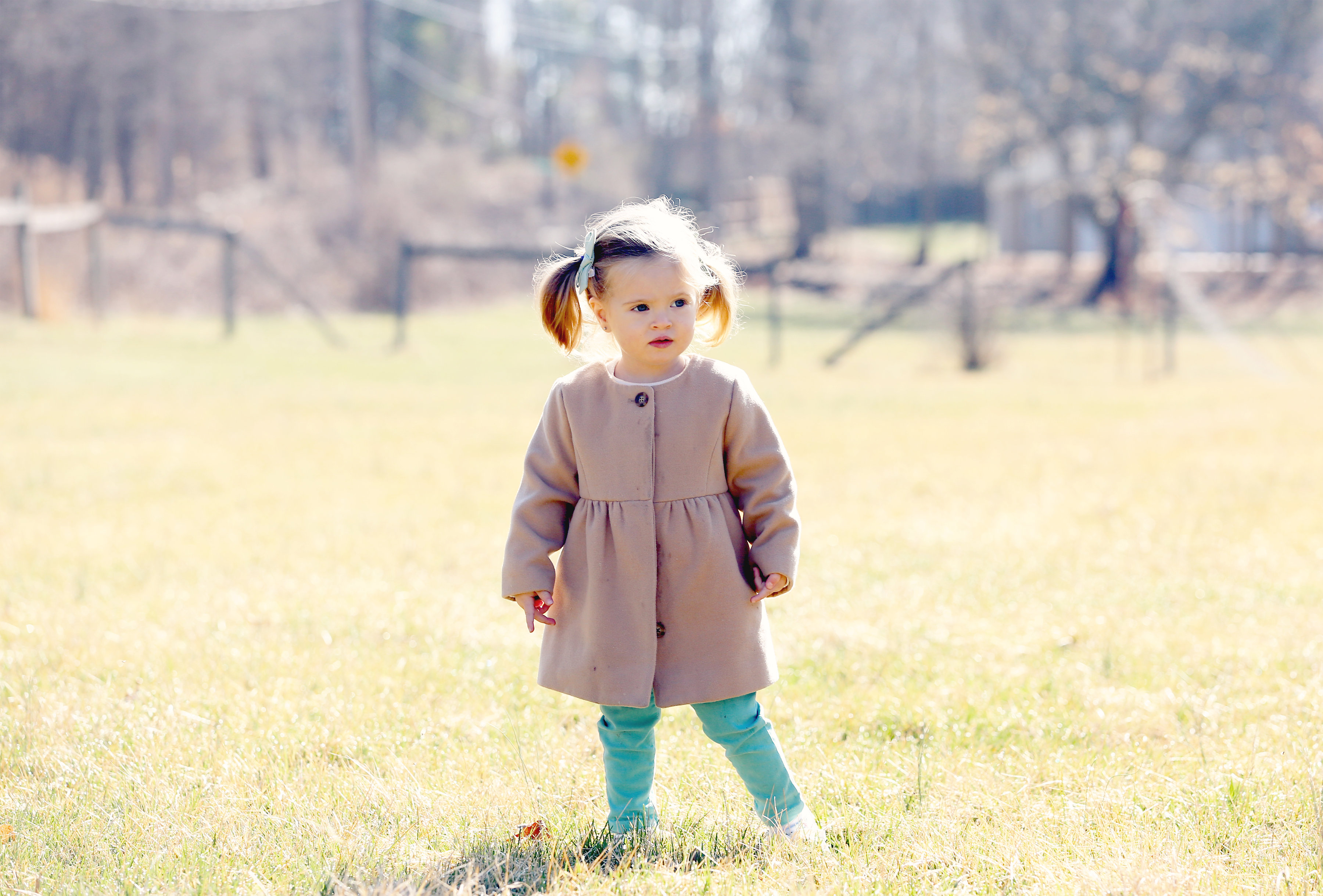 How are you parents out there navigating this concept in your parenting? Has it been hard or easy to let go of expectations, or are you excited to create a Mini Me?  I would love to hear your thoughts in the comments below!!
P.S.-  Yes, that is a picture of me scoring a goal on my ex-Soccer Player husband.  Maybe Marlowe's Soccer genes aren't so one-sided after all.  LOL