The following content may contain affiliate links. When you click and shop the links, we receive a commission.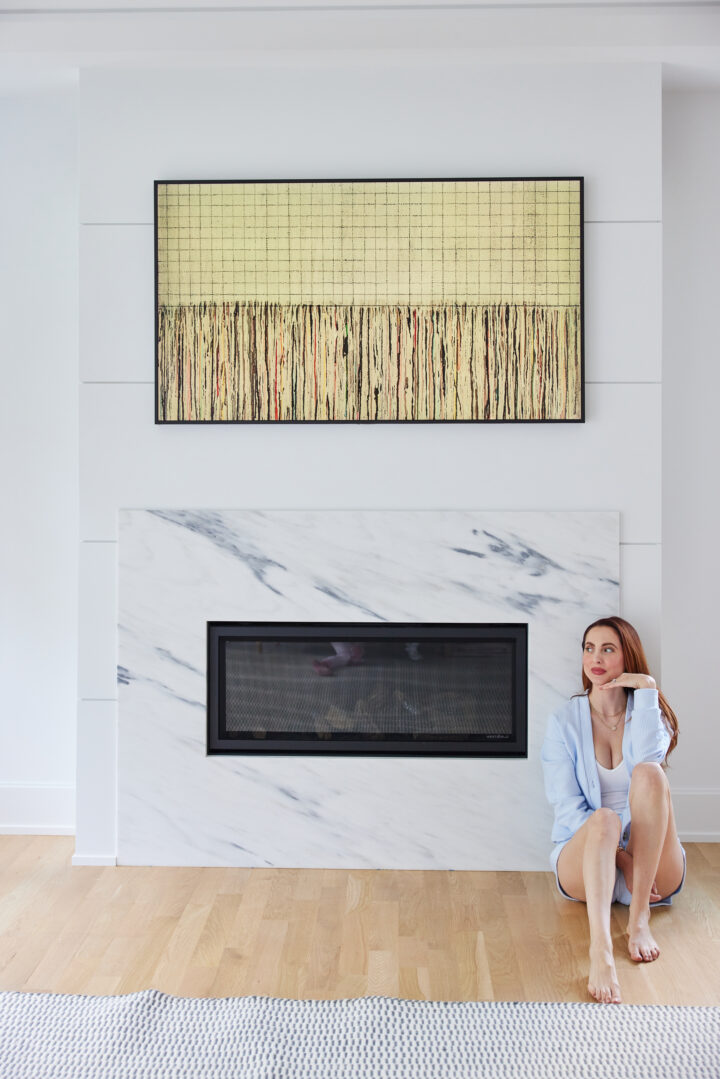 We've been in our new home for five months now, and the time has flown by. Life now seems unrecognizable from what it was in late spring. As with most "valleys" in life where stress and anxiety are overwhelming, I remember so vividly looking at our move as the biggest hill to climb. Finding the perfect house for our family, selling the old house, and settling in all felt more like a curse than a blessing at the moment. I could agree, intellectually, that all of it was for the best– but I had to convince myself of it like a mantra, repeating the affirmation almost daily and crossing my fingers that it was true. I loved our new house and felt really lucky to own it, but it just didn't feel like home. I wondered how long it would be before it would.
Now, five months later, this move (and this house) has been almost like the talisman for a lucky new chapter. The moving process and the subsequent unpacking/settling were FAR from glamorous. I may have even temporarily lost my mind. Everyone had a little meltdown in their own way, and the prospect of entering a new school environment on top of a new home and neighborhood had the anxiety in our house at an all-time high. My kids weren't sleeping, Ian and I weren't sleeping as a result, and I was extra emotional from feeling like I had somehow failed my kids. It was kind of a mess! We hit our groove by mid-September, though, and as the house started coming together and feeling like OUR home, the most magical energy started emerging in this new little nest of ours.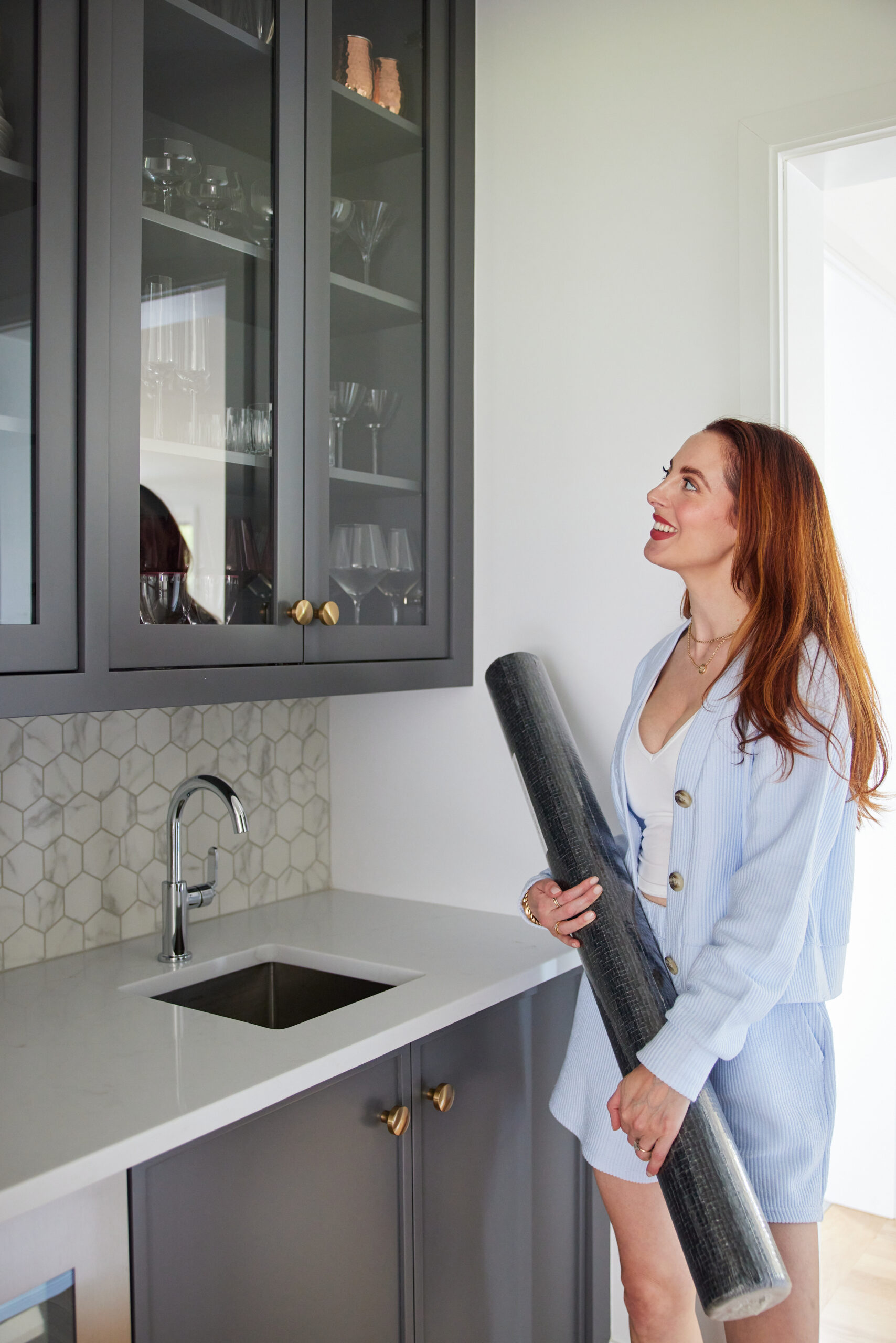 I know I had said it in a prior blog post, but the silver lining to our move was always Ian and I creating a space together, and I do feel that there has been a very positive "reset" in our relationship since moving in. While we will always be a blended family post-divorce, it's so important for Ian and I to also have our own unit and our own relationship within that structure. I definitely feel it's easier for us to achieve that now. It's also so nice to have a common goal that we're working towards and providing for! It's inspiring for both of us! We have so many dreams for this house, including building a pool and patio one day soon, and it gives Ian his own way to put his mark on the outdoor areas of our home while I design the interiors.
I also completely underestimated how much I would LOVE our new neighborhood! We were on one end of Westport in our old house, and this new house is on the complete other side of town. It puts us closer to Fairfield, which I've actually loved exploring much more than I was able to in the past. In a way, it feels like we moved towns because our "close-by" restaurants, drugstores, coffee shops, salons, and boutiques are all different now. As somebody who really loves change and adventure, it's given me a way to branch out of my comfort zone..while also totally NOT branching out too far LOL. This move has made me even more grateful for the area we live in, and how much there is all around if you look for it.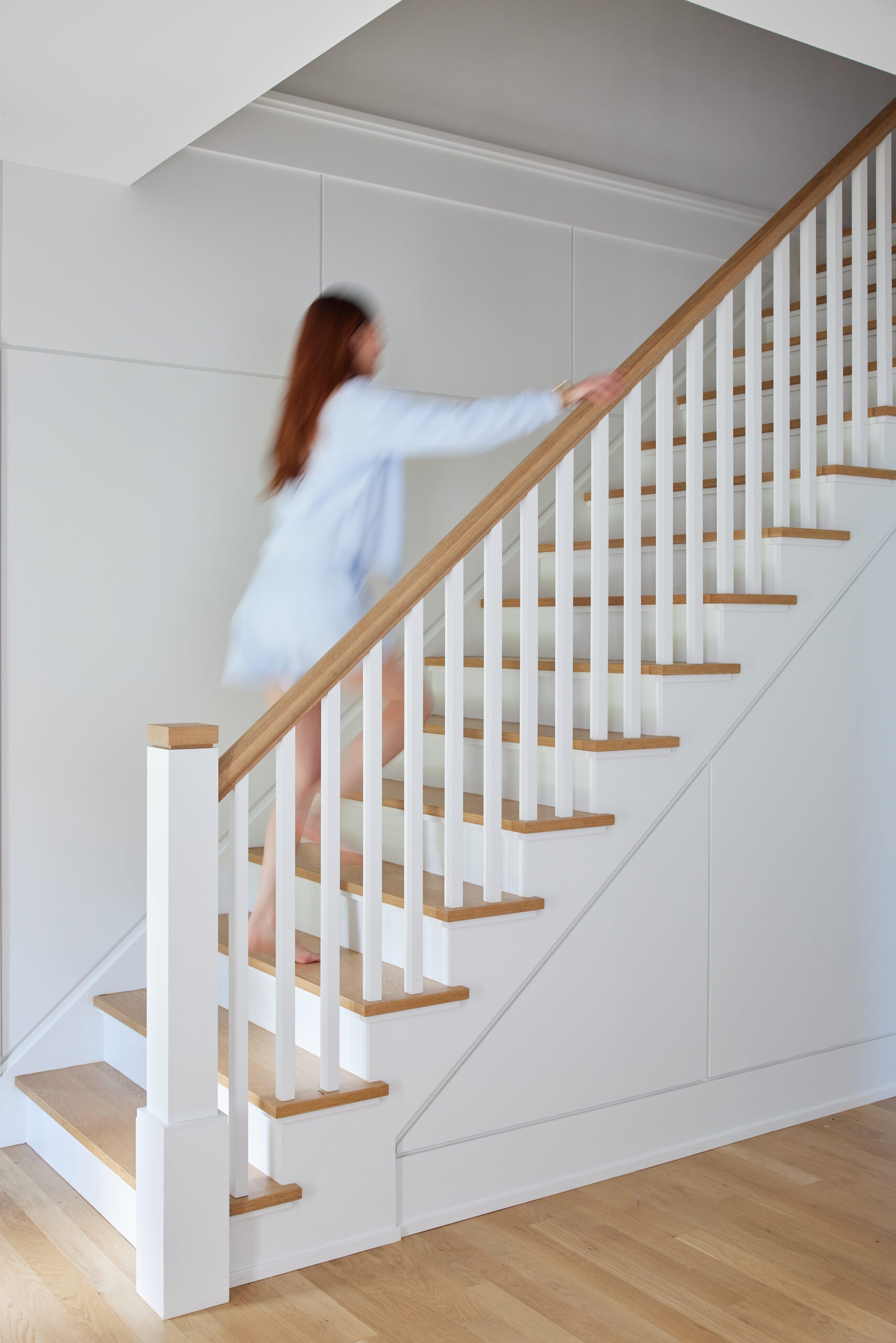 I never thought in a million years that I'd be so happy living a suburban life, but I truly would not want it any other way. I'm all about those burbs now! I think part of that is because I see so many other women moving from cities to the suburbs and making that experience their own. It isn't a cliché anymore. That version of womanhood and motherhood isn't the only option, and everywhere I look I see women just like me who are trying to juggle so many different sides of themselves. I don't know why this new part of town shows me that more frequently, but it really does!
A huge gift of this move has also been a school change. While I was always a fan of the last school my kids attended, Marlowe did have a really hard time socially last year. I kept telling her that this year with new kids would be a great reset, but little did I know just how true that would be. She's kept all her great friends from last year, and added some new ones, too! Marlowe seems like a totally different kid this year because of her environment, and while I'm not involved enough in the school itself or its policies to exactly determine why, it feels like a breath of fresh air as a Mom. Major also has made friends quickly and easily and is having such a great time. The school itself is much bigger, and I think that it's been a blessing for my kids. They feel like they can be social butterflies while also creating a core group. They have both loved getting to know a new environment and having a fresh start. I mention this only because I think as parents sometimes it's a trial and error process to figure out what type of social setting works best for our individual kids! Before starting at our new school, I kept hearing it referred to as "big" in a negative way, and I started to worry. But my actual experience has been that that exact attribute has been a positive for us! Going through this transition has allowed me to take notes and remember things that can help me help my kids as they pick colleges or programs later in life. I'm grateful that we ended up in the right place for us.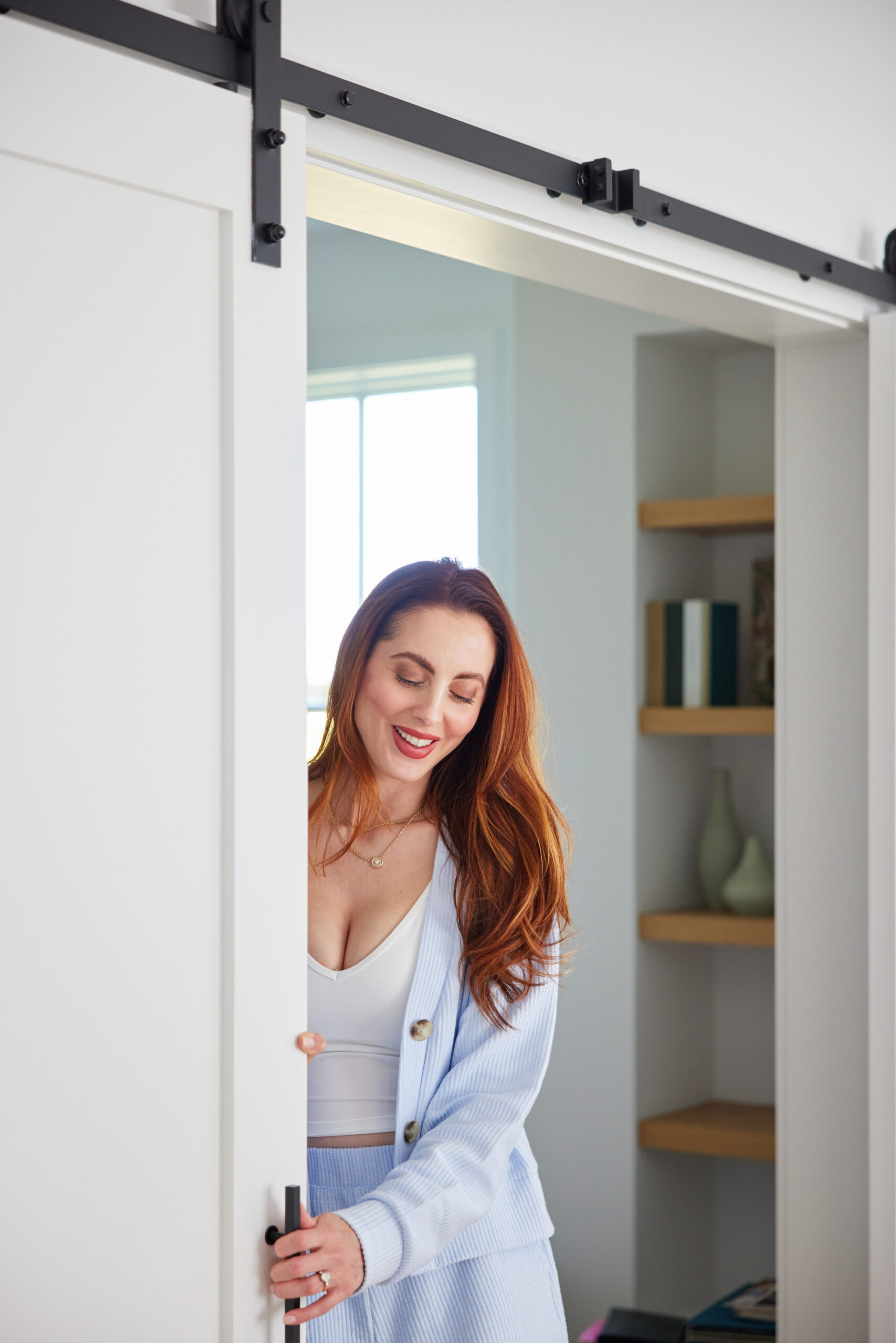 So, does our new home finally feel like home? One thousand percent. Even the kids will stop sometimes and say, "Mom I LOVE our new home", and it makes me so so so grateful. It's not always that the choices we make, that are best for US as parents, are also the best immediate choices for our kids. I know this, because I got divorced, which is probably the prime example of this type of faith: The faith that a choice in the now will make for a better future for all. No matter the pain at the moment. A new home that first drew tears and sleepless nights from my kids, is now the source of safety, belonging, and a feeling of comfort. What a trip!
It reminds me of one of my favorite Rumi quotes: "No feeling is final". I reflect on this a lot lately, the contrast between my fears for the future (at any crossroads), and the reality of what that future ends up holding down the road. I now hold on to emotion a little less tightly. I try to look at even the tough moments with compassion because they never last as long as we fear they will. It's so comforting to realize, little by little, that the Universe really does know what's best. Timing isn't our choice, but we can always rely on the outcome.
These are just a few thoughts from our new nest, and I share them with the hope that anyone out there struggling and feeling tormented by a big life decision can take it from somebody who has been there: All Will Be Well.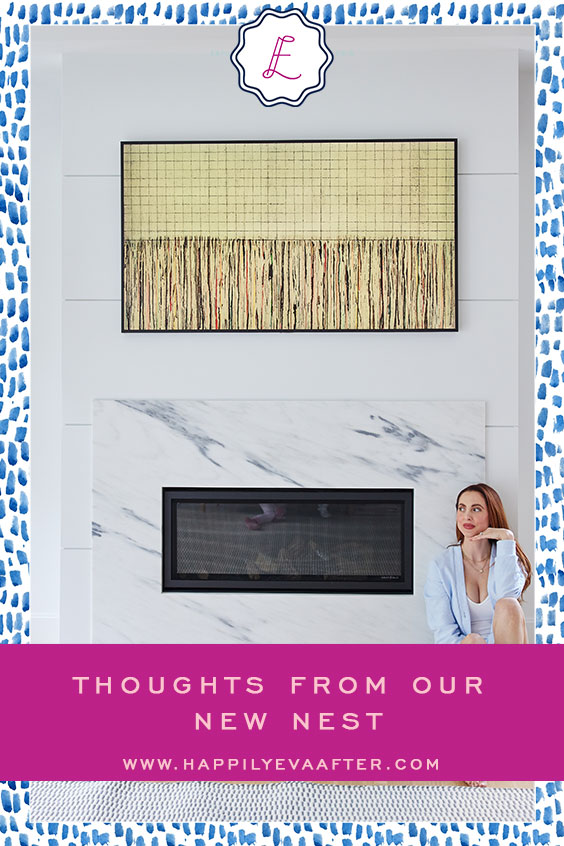 ---
Shop the post…

Photographs by Julia Dags | Copyright © 2023 Happily Eva After, Inc. All Rights Reserved.