The following content may contain affiliate links. When you click and shop the links, we receive a commission.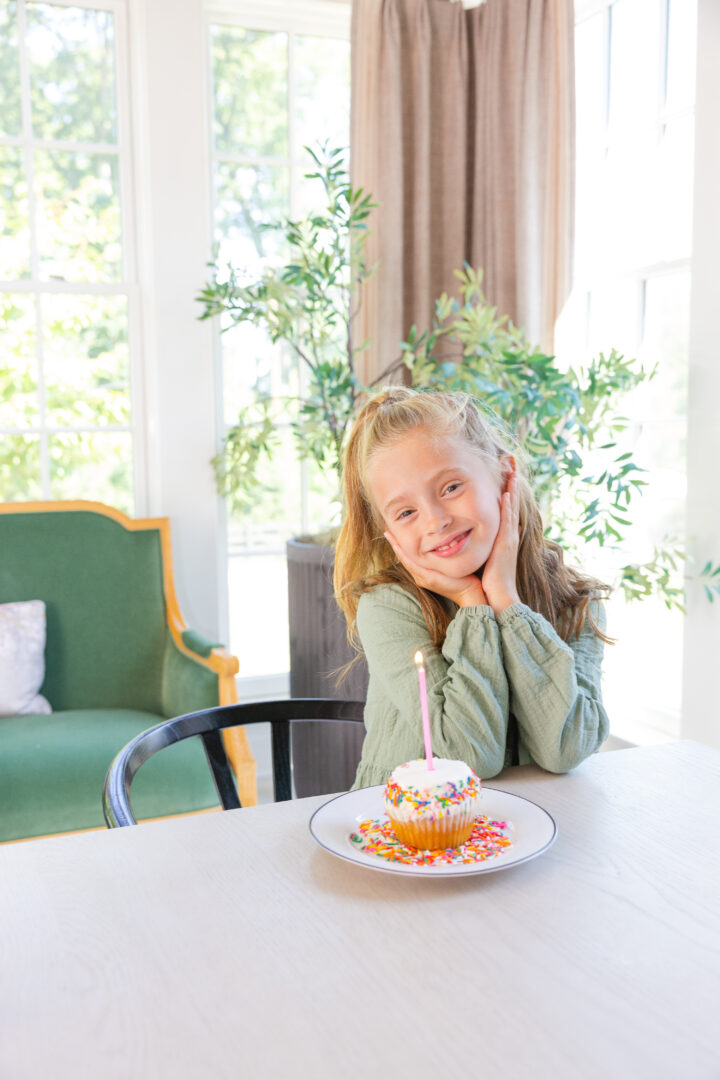 My Dearest Lowie Lou,
You are EIGHT!! This age is definitely, absolutely, a Big Kid Age…and I'm seeing those early traces of the young lady you're becoming so often recently. Even in the last few weeks, you've shot up at least another inch or two, and your face is losing that cutie chub that makes me think of your baby years. You asked for a "short haircut" a few months ago, and even cutting that length off made me feel like you're growing up before my very eyes. Every change feels bittersweet…
I was 8 years old when I faced some of the hardest challenges of my life and going into this age with you tugs so deeply at my heartstrings and my deepest fears. I've always seen you as my fiercest little Leo…a lion born under a Leo Supermoon on a steamy California night…so assertive and strong even as an infant. But as you've gotten older, you have softened in many beautiful ways. Whereas in years past, I would've told anyone about how different you and I are in our essence, I now see so many ways we are the same. Sometimes it feels as though we are really and truly connected on a wavelength that only the two of us can experience. For better or worse. One of my biggest challenges recently is separating my own experience from yours…and from trusting that my own past is not nipping at YOUR heels. As a mother, these fears can be some of the hardest to quiet.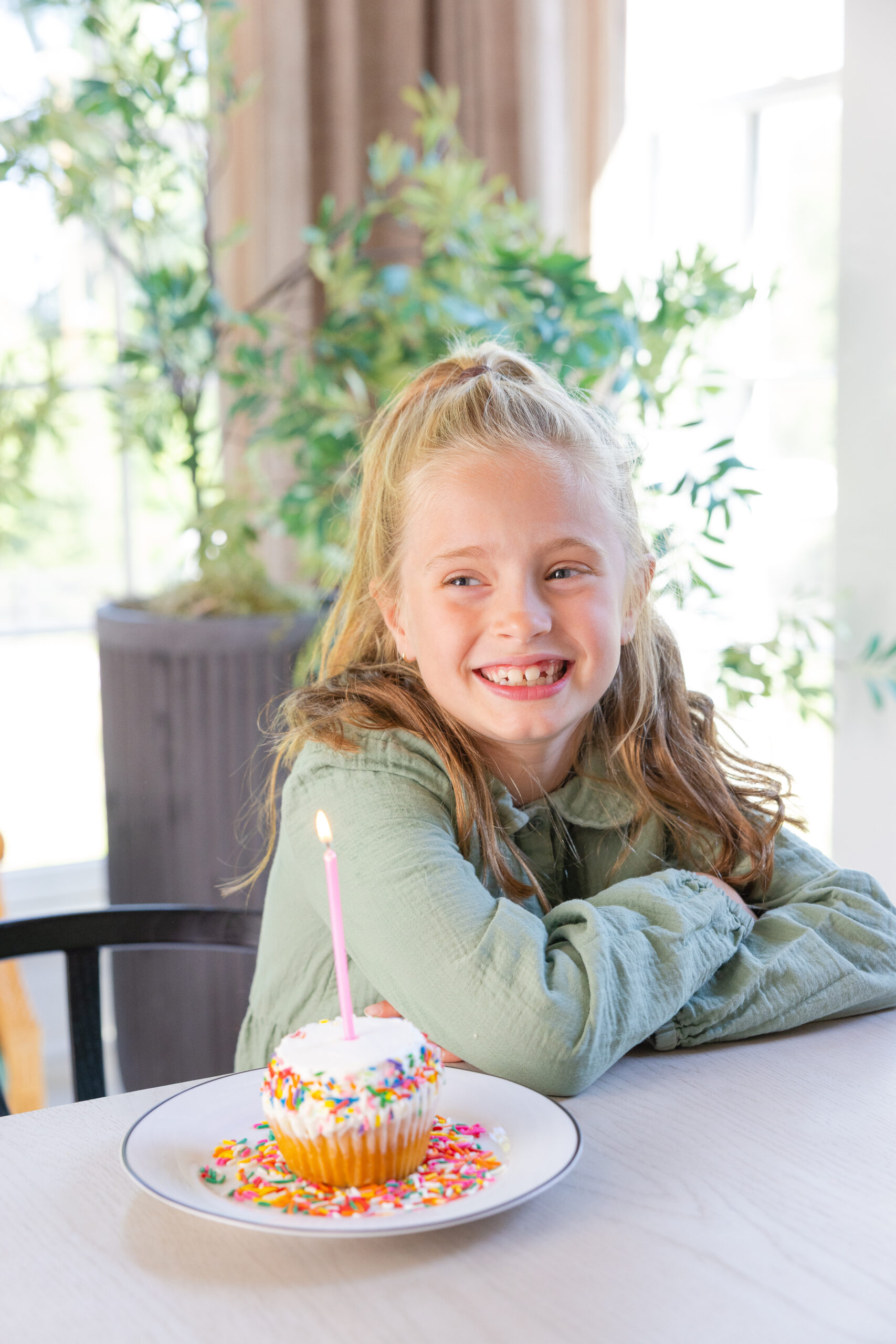 And there are parts of myself I see in you, that YOU make so beautifully sweet, that you have helped me love them in myself. My emotional stumbling blocks sometimes frustrate me, and I can be so judgemental of them in myself…but by watching you walk through those similar challenges, I find empathy in them. I experience the Little Girl I must have been, and you give me the opportunity to find a new and different outcome. You have no idea how healing this continues to be for me. Thank you for letting me grow with you and learn alongside you things I should have learned so many years ago.
Then, there are other things that are uniquely you, and that I admire so very much. Marlowe, you are pure-hearted. You are so curious, so deeply complex, and so maternal at your core. You love the life force in each person, and you always wish to see everyone thriving, laughing, and enjoying life. When the people you love are smiling and laughing is when I see you take your most satisfied and happiest breaths. I have really never seen a child who finds joy in other people's joy quite as you do. It gives me so much comfort in knowing that your inner compass will always be pointed someplace I can be proud of. Watching you work so hard in areas of your life that come less easily this past year has made me prouder than you will EVER know. How many times did you say "I can't"….and then you stood up AND YOU DID. When I think of you as a child, I will always, always think of the perseverance I saw in you this year. You have inspired all of your parents so deeply.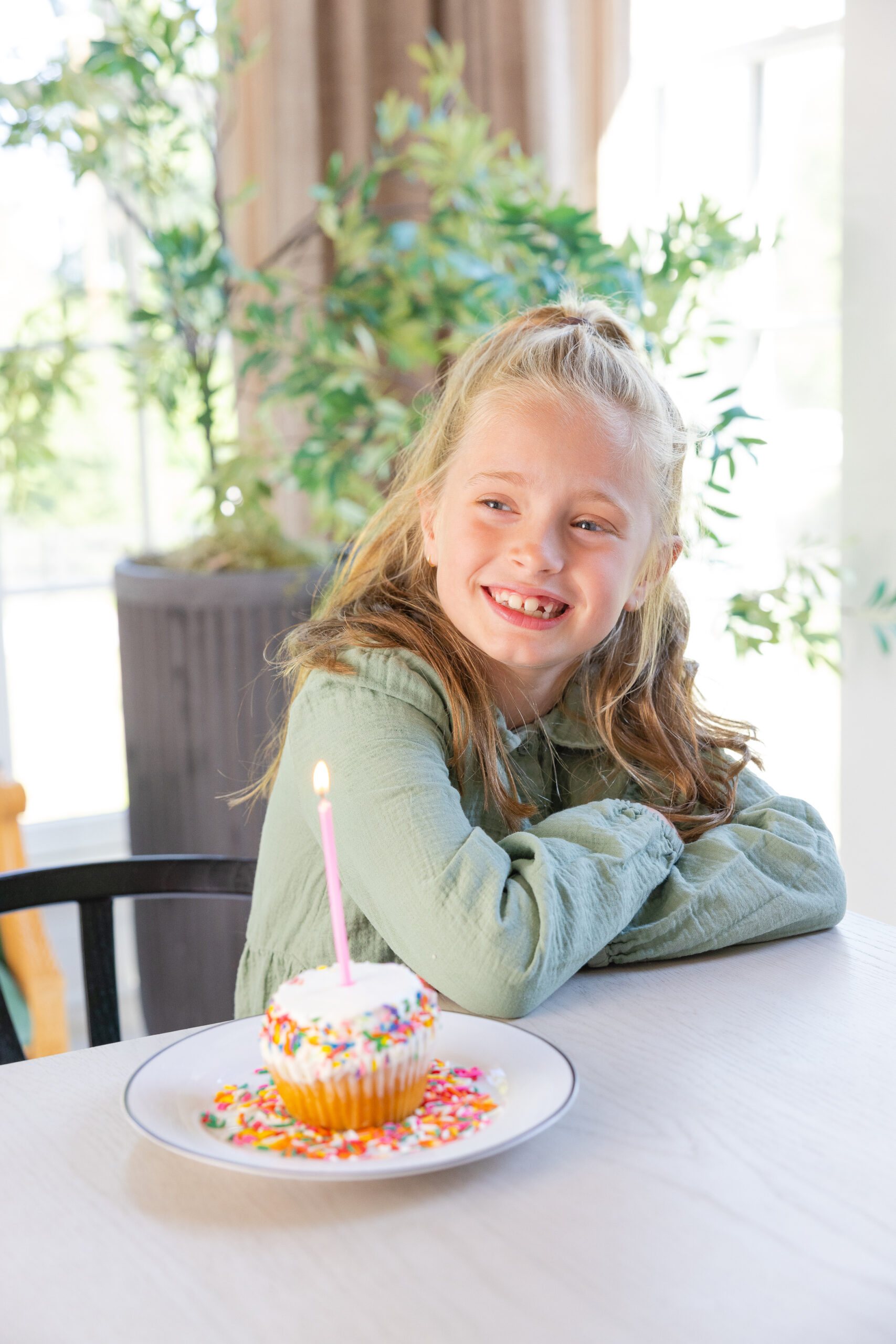 This year has also had so many challenges for you as a Big Sister, and I see how difficult it can be to have two younger brothers who demand so much of our efforts and attention. I know and see how much you love them, but I want you to know it's ok to feel frustrated. It's alright to want breaks. You were there with me, just the two of us when Major took his first steps, and when you turned to me so joyfully with tears in your eyes– I knew it: You take on so much more than Sisterhood in your relationship with them. But guess what? You can put down that load sometimes. The love they feel from you will never diminish, even if you put some of that energy back into yourself. It's ok to want what's best for YOU.
When I found out, as the oldest daughter, that I was going to have the oldest daughter myself, I felt some sadness. I never want you to feel beholden to the deep responsibility that so many oldest daughters put on ourselves. I think it's my time now to help you create space for yourself to grow and make your own mistakes. Nobody has to be perfect all the time, and especially not at 8 years old. Please always know that I am here to love you through every mistake, every miss-step, every moment of inner conflict, and confusion. Put those pressures down. I can hold them for you, my sweet girl. I never need you to be anything other than exactly what you are. You are already everything I always wanted you to be.
As you step into this new year of adventure, I wish you peace, laughter, and the understanding that you are perfect just as you are. I wish that all your hard moments make you more grateful for the sweet ones. I wish for sooooo many more years together to see where our relationship can take us. Most of all, I wish that all YOUR wishes come true, even in the simplest of ways, especially the ones you wish quietly in your heart that nobody else can hear.
I love you madly. Cheers to 8!!!!!
xoxo,
Mama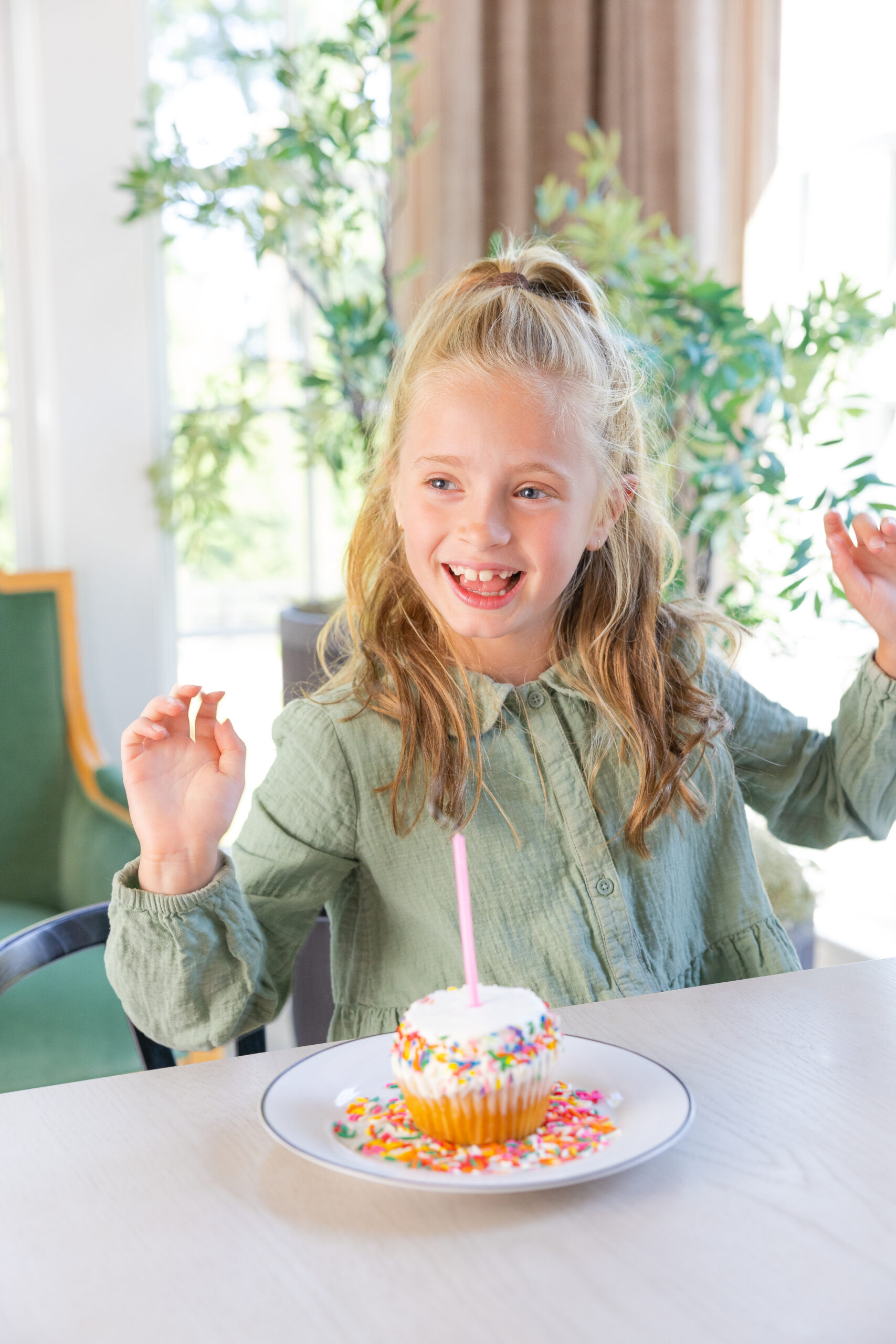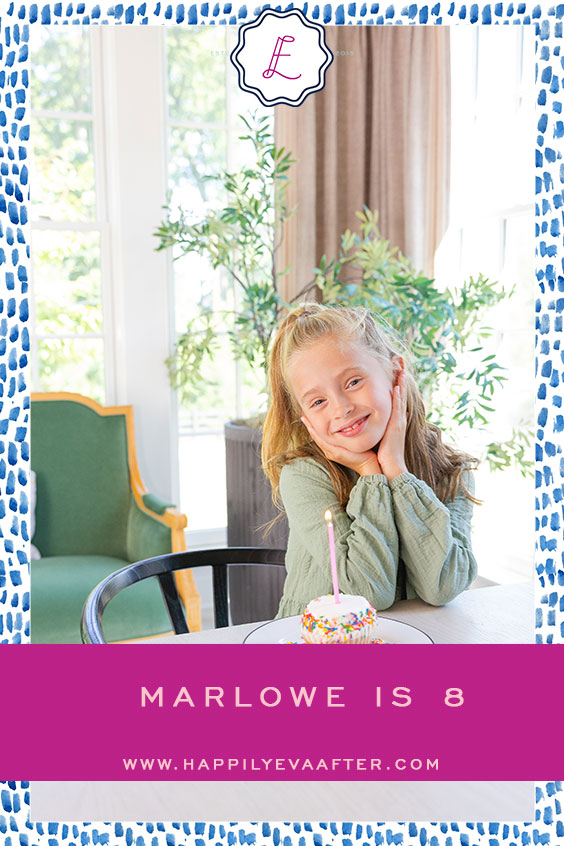 ---
Photographs by 

Julia Dags

 | Copyright © 2022 Happily Eva After, Inc. All Rights Reserved.