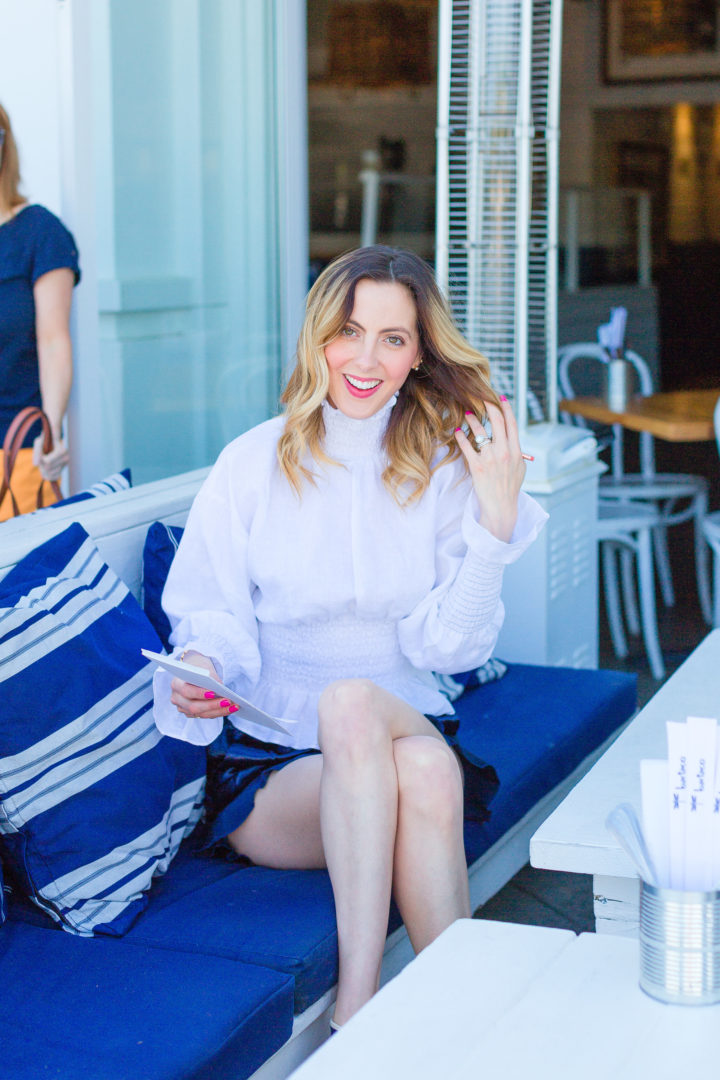 We've been living in Fairfield County for two years now, and I can finally say that I feel settled! For me, exploring and finding my "favorites" in a new city or town is really important to my process of settling in.  We moved around a lot when I was growing up, and it always made me feel grounded to get excited about the day to day experiences, foods, and shops. I get tons of questions on Social Media about my favorite places in Connecticut, so I thought I would share the spots in Fairfield County that are not to be missed! Please let me know if you have any must-visits to add.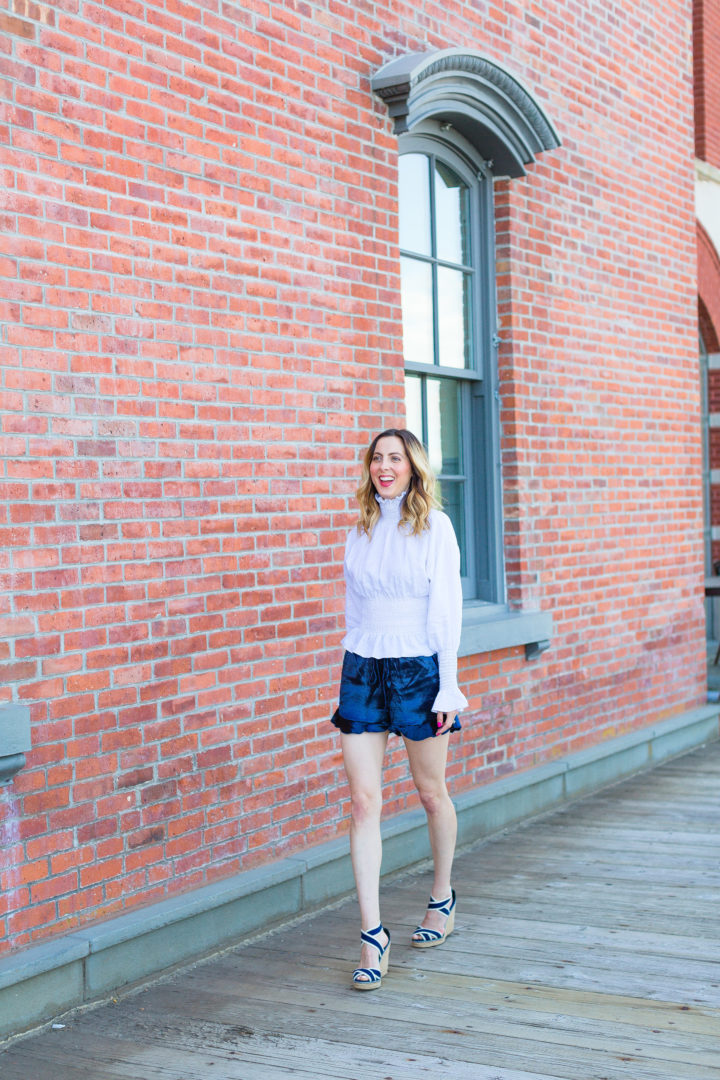 To Do…
Inner Light Wellness
I love this infrared sauna spa– whenever I'm in a funk or needing to detox, I book a sauna room. Their shop up front is also incredible to peruse wholistic beauty and wellness products!
Wakeman Town Farm
We love visiting this awesome local farm as a family. They have great camps in the summer, and even offer cooking seminars and events!
Silverman's Farm
This is our go-to spot to check out the petting zoo. I've taken the kids here regularly since we moved! They also do amazing seasonal Apple and Pumpkin picking that makes for the perfect photo opp. I personally can't pass up their fresh apple cinnamon donuts in the fall!
The Maritime Aquarium at Norwalk
My kids adore this aquarium, and it is always a great way to kill time, especially when the weather outside is too hot or too cold. Make sure to watch the sea lion feeding time show!
Stepping Stones Children's Museum
This fun and large museum is a great time for families! There is even an area set up for tiny babies and crawlers. I really love how there are great activities for all ages, and the cafe is pretty good as far as museum fare goes!
Stamford Nature Center
We love the nature center! It's almost like a mini outdoor zoo, and they have awesome events and farmers markets in the summer time.
Tumble Jungle
Sometimes you just need an indoor activity, and this is a great place to let the kids use up some energy.
Rock Climb Fairfield
Marlowe, Kyle, and I had an awesome family date rock climbing here! It's a rock climbing gym where you can hire an instructor by the hour or even climb around solo. 
Kaia Yoga
I love the hot yoga classes here, but they have non-hot classes as well, and even free Community classes!
Yoga For Everybody
I took prenatal yoga at this studio, and my class was EXCELLENT, and a great community-building environment. They also have meditation classes.
Hands On Pottery
This studio is a really fun way to spend an afternoon with the kids. We like creating special pieces for gifts and special occasions.
Bow Tie Royale 6 Movie Theater
This theater is the bomb! They have incredible comfy chairs that recline, food, and a full bar! Kyle and I love doing date night here, and it's also a great way to entertain kids on a brutally hot day.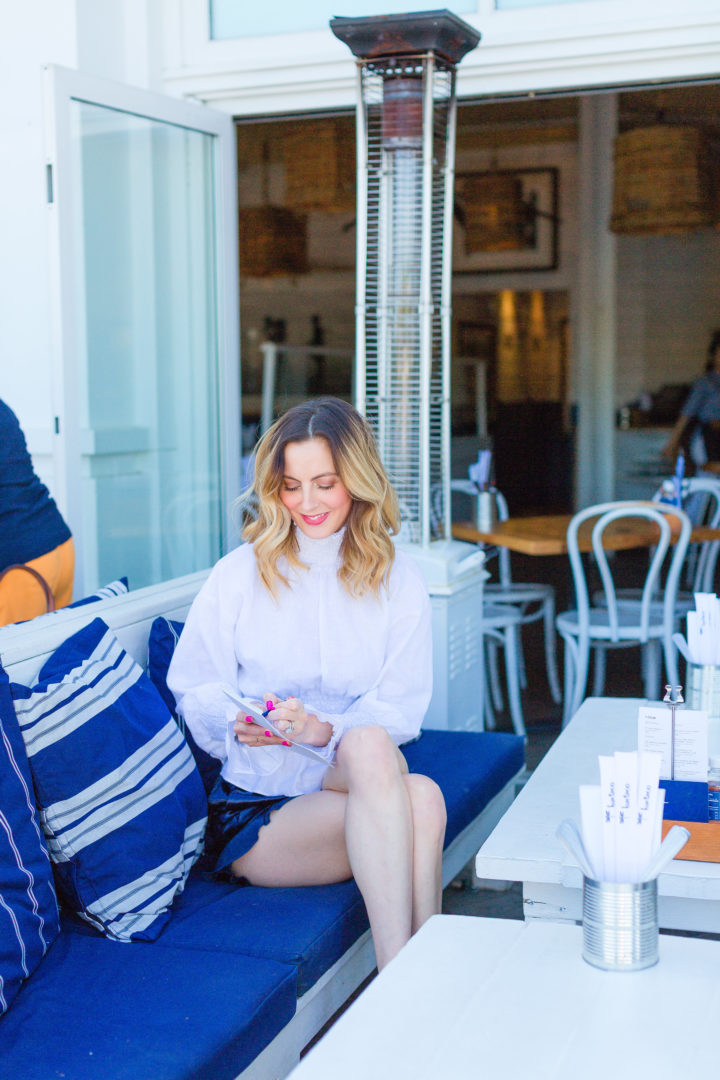 To Eat…
Kawa Ni
This is the best Japanese pub food EVER. It's our favorite date night spot, and never disappoints. They also have delicious cocktails! I highly recommend eating upstairs on the patio overlooking the river on warm summer nights.
Bartaco
This is a great family friendly restaurant, and has awesome healthy options. Call ahead to put your name down on busy weekends!
The Cottage
Kyle and I always love this delicious, elegant, and intimate restaurant.If you go, the duck fried rice is a MUST.
Rothbard Ale & Larder
Kyle and I love the food at Rothbard, and Kyle loves going there for guys nights out on the town! I always crave the shnitzel, and in the winter we pick up the food to go a little too often! There is a beautiful outdoor alleyway with pretty lights and simple tables that make you feel like you've been transported to a European square.
OKO
Thank goodness for OKO .Fairfield county had been significantly lacking in great sushi, and OKO just opened with delicious omakase and nigiri! They also have lots of yummy cooked options and outstanding cocktails available.
Jeera Thai
I've been eating the green papaya Salad weekly from Jeera Thai! I can't get enough. I also highly recommend their noodle and fried rice dishes.
Match Burger Lobster
The best burger in Fairfield County in my opinion! Love this yummy and consistent restaurant. Marlowe loves their pickles. LOL.
Pink Sumo
This is a good, dependable sushi spot that is open for lunch and has a really nicely priced brunch bento on the weekends. I find that it is also very kid friendly.
Firehouse Deli
A yummy sandwich spot with really fun outdoor seating.
Gold's Deli
My favorite jewish deli in the area. It feels like it's stuck in time, in the best way possible. I LOVE their matzoh ball soup.
The Whelk
Really good food, and great beer and wine list. My favorite oyster selection in the area! Hop across the piazza after dinner for ice cream!
The Lunch Box
This restaurant is a solid lunch spot, and has a daily $10 latin special that is always delicious! Plus they make the best Arnold Palmer EVER.
Barcelona
A fun spot for wine and tapas! Plus it gets a little cray cray on the weekend, in a good way!
Cake Box
I love this little bakery– it has great options for gluten free and vegan customers! Plus they do custom cakes, and little mini cupcakes for school bday parties.
Schoolhouse At Cannondale
This tiny restaurant is in a restored schoolhouse and it is such a cool mix of awesome history and delicious food. The menu changes seasonally.
Wire Mill BBQ
I looove this bbq place, and often use it to cater. It's fun to eat in, too, and sometimes they have live music on the weekend evenings!
Coromandel Cuisine Of India
This restaurant is so so tasty, and has so many interesting regional Indian dishes! I've loved every single thing I've tried from this place!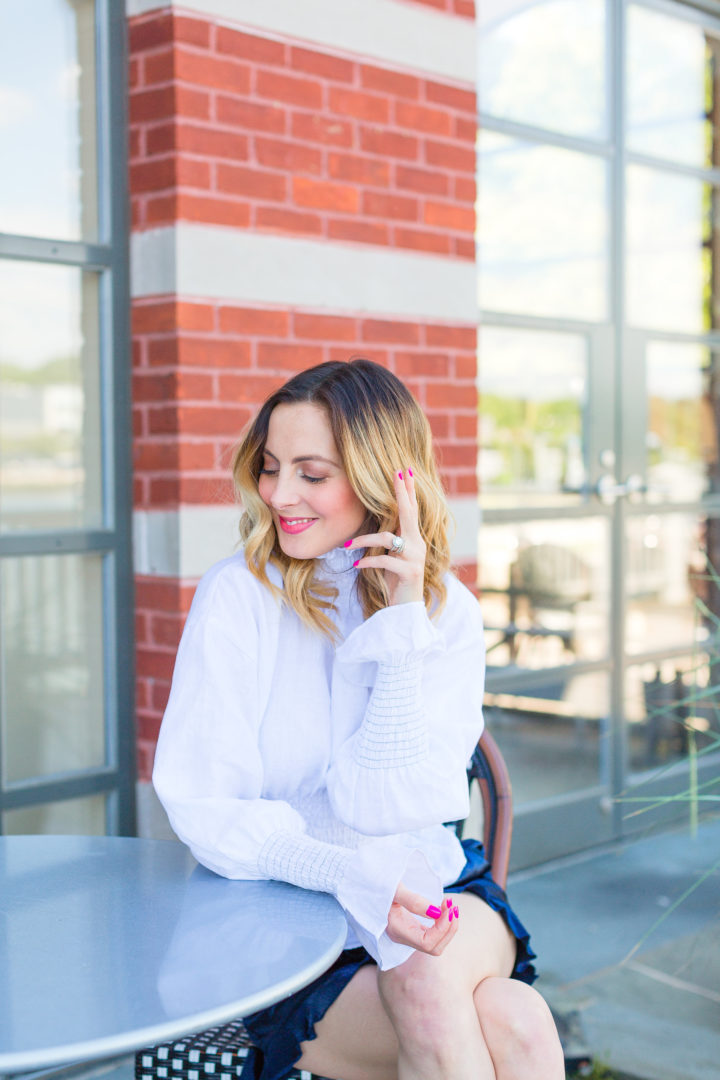 Shopping…
Kerri Rosenthal
I love the California vibes of this super chic boutique and art gallery hybrid. Kerri turns her cool paintings in to awesome home decor accent pieces and even has interior design services if needed!
The Beehive
I love this boutique for gift and interior shopping! They also have custom design services– I sourced all of my custom window treatments from them.
Pink Lemon Blue Lime
A super stylish kids boutique. You can find great seasonal clothing and really cool gift options.
Age Of Reason
I love this toy store! It's my go-to for kids birthday presents.
SheLaLa
This is a really cute, preppy boutique with something for everyone. They have a really cute jewelry selection, and great hostess gifts. I also use their monogram services to make custom baby gifts for friends!
Mitchell's
A one-stop luxury shopping experience. Tons of great brands in one place, and perfect customer service.
Paper Source
I love going in to the local paper source for inspiration– they always have the greatest products and seasonal displays. Plus the best card selection around!
West
This is a very cool clothing and accessory boutique that is decidedly "Un-Connecticut". They take their cue from west-coast style and it's a nice breath of fresh air!
Kirby Girl
This is the new, "girl" outpost of Kirby & Company around the corner, but it's not just for little girls! I adore all of their decor and lifestyle goods, and it's a really great place to find gifts!