The following content may contain affiliate links. When you click and shop the links, we receive a commission.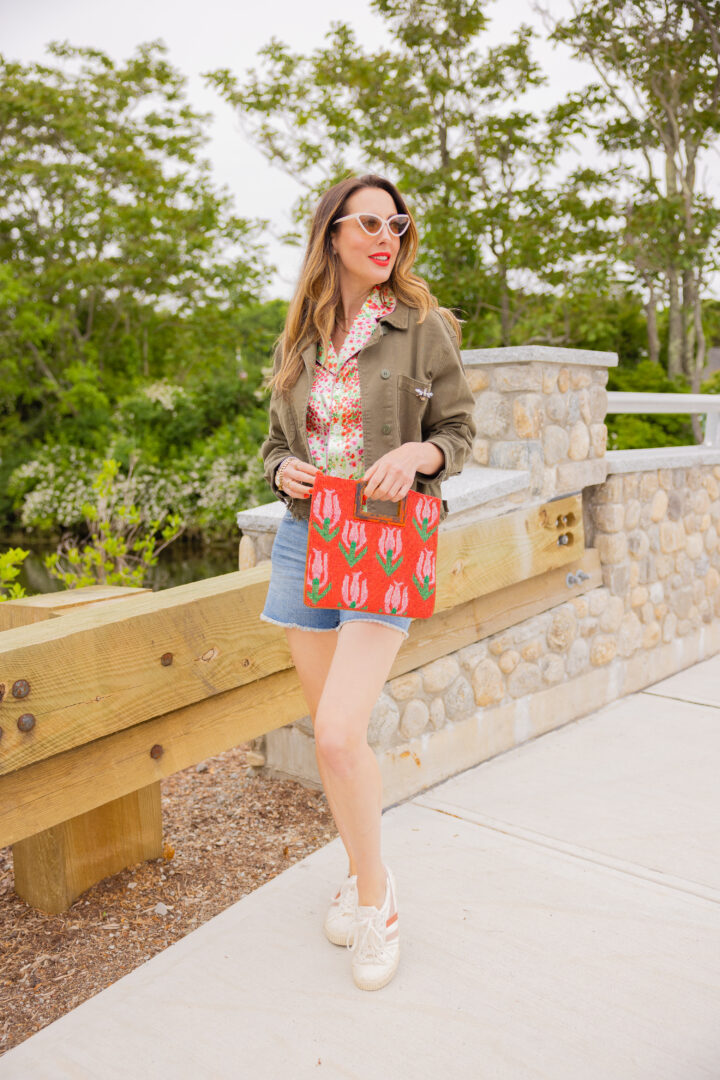 We've been living in Fairfield County for six years now, and I've certainly developed lots of favorites over the years! At first, when I came here, I was so worried that I'd miss all of the "options" that the city had to offer, in terms of activities, food, drinks, and shopping. What I quickly learned is that there are absolutely fantastic restaurants, cafes, stores, bars, and businesses of all kinds…and that the people running them are just as remarkable! I'm so proud to live in an area where there is so much to do and discover, and I very rarely go to NYC to explore now. I last shared my "Fairfield County Favorites" over four years ago!
Sadly, many businesses that I highlighted in that post have since shut down. As I sat down to update the post, it was a sobering reminder that it truly is so important to patron the businesses all around us in our area. It makes such a difference for the entrepreneurs who run them! I hope this post gives you some fun ideas of spots to try if you haven't already. Let me know below in the comments if there are places I've forgotten or need to try!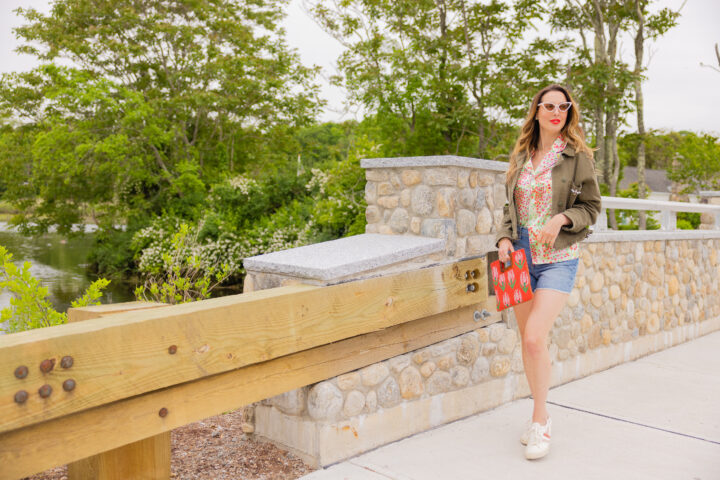 To Do…
Wakeman Town Farm
We love visiting this awesome local farm as a family. They have great camps in the summer, and even offer cooking seminars and events!

 
Silverman's Farm
This is our go-to spot to check out the petting zoo. I've taken the kids here regularly since we moved! They also do amazing seasonal Apple and Pumpkin picking that makes for the perfect photo opp. I personally can't pass up their fresh apple cinnamon donuts in the fall!

 
The Maritime Aquarium at Norwalk
My kids adore this aquarium, and it is always a great way to kill time, especially when the weather outside is too hot or too cold. Make sure to watch the sea lion feeding time show!

 
Stepping Stones Children's Museum
This fun and large museum is a great time for families! There is even an area set up for tiny babies and crawlers. I really love how there are great activities for all ages, and the cafe is pretty good as far as museum fare goes!

 
Stamford Nature Center
We love the nature center! It's almost like a mini outdoor zoo, and they have awesome events and farmers markets in the summer time.

 
Rock Climb Fairfield
Marlowe, Kyle, and I had an awesome family date rock climbing here! It's a rock climbing gym where you can hire an instructor by the hour or even climb around solo. 

 
Yoga For Everybody
I took prenatal yoga at this studio, and my class was EXCELLENT, and a great community-building environment. They also have meditation classes.

 
Hands-On Pottery
This studio is a really fun way to spend an afternoon with the kids. We like creating special pieces for gifts and special occasions.

 
Remarkable Theater
We love going to this drive-in movie theater in the warmer months in Westport! They play such fun movies, and the organization is actually a nonprofit (The theater employs and supports people with disabilities), so your ticket price goes to a wonderful cause!

 
Sea Kayak CT
We love renting kayaks with the kids and paddling down the Saugatuck! So fun.

 
Devil's Den Hiking
This is an amazing set of trails near where I live. Highly recommend checking it out!

 
Beardsley Zoo
My kids LOVE a zoo, and this one is super cute and manageable! We also love their carousel, which is extra fun in the colder months

 
The Barnum Museum
This museum has a great collection of items related to P.T Barnum…and is a must if you have kids like me who LOVE "The Greatest Showman"!

 
Sherwood Island State Park & Compo Beach
I think the beaches of Westport are some of the most charming parts of our town, and they're definitely worth a visit!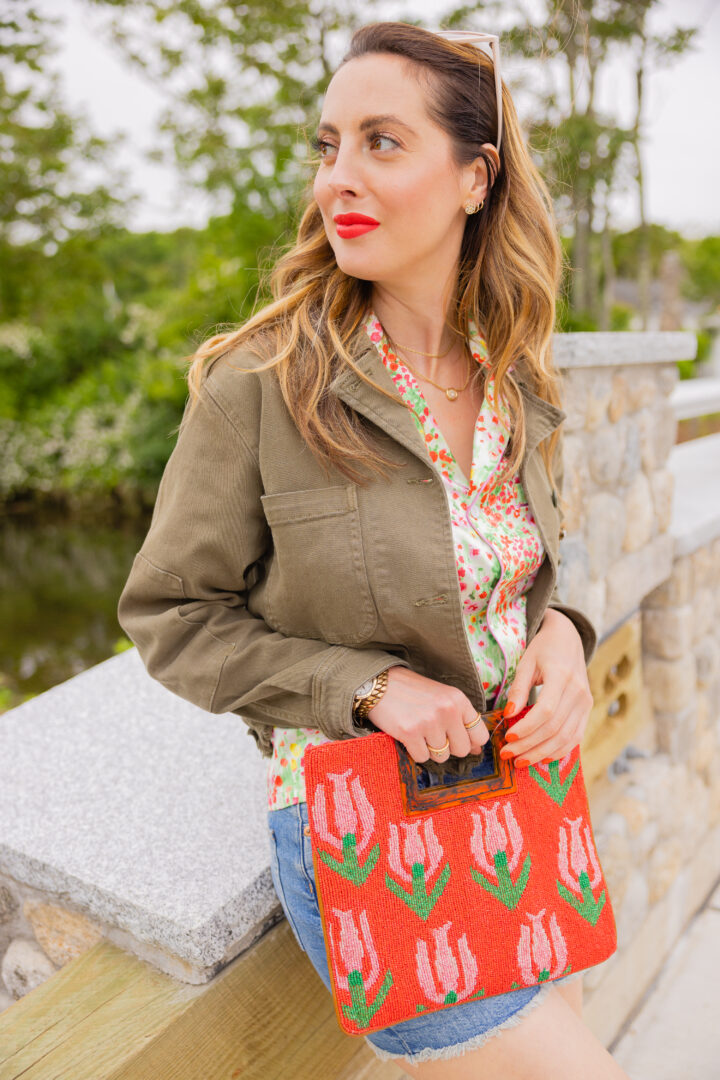 To Eat…
Kawa Ni
This is the best Japanese pub food EVER. It's our favorite date night spot, and never disappoints. They also have delicious cocktails! I highly recommend eating upstairs on the patio overlooking the river on warm summer nights.
Bartaco
This is a great family friendly restaurant, and has awesome healthy options. Call ahead to put your name down on busy weekends!
Don Memo
Ian helped open this restaurant when he was still working in the restaurant industry, and it remains one of our favorites! Delicious Mexican food and an incredible cocktail program. Eat out on the beautiful patio on nice nights!
OKO
Thank goodness for OKO .Fairfield county had been significantly lacking in great sushi, and OKO just opened with delicious omakase and nigiri! They also have lots of yummy cooked options and outstanding cocktails available.

 
Tengda
This is our favorite non-fancy Japanese restaurant in the area. It's very solid, and has a pretty large menu!

 
Jeera Thai
I've been eating the green papaya Salad weekly from Jeera Thai! I can't get enough. I also highly recommend their noodle and fried rice dishes.

 
Pink Sumo
This is a good, dependable sushi spot that is open for lunch and has a really nicely priced brunch bento on the weekends. I find that it is also very kid friendly.
Gold's Deli
My favorite jewish deli in the area. It feels like it's stuck in time, in the best way possible. I LOVE their matzoh ball soup.
The Whelk
Really good food, and great beer and wine list. My favorite oyster selection in the area! Hop across the piazza after dinner for ice cream!
Barcelona
A fun spot for wine and tapas! Plus it gets a little cray cray on the weekend, in a good way!
Wire Mill BBQ
I looove this bbq place, and often use it to cater. It's fun to eat in, too, and sometimes they have live music on the weekend evenings!

 
Basso
This little bistro is really great for appetizers and cocktails!

 
Pokeworks Westport
I love the Poke Bowls and the Poke Burritos and this yummy local spot!

 
Coromandel Cuisine Of India
This restaurant is so so tasty, and has so many interesting regional Indian dishes! I've loved every single thing I've tried from this place!

 
Restaurant L'ostal
This family-owned french restaurant is delicious and hits the mark every time. Such a solid Date Night spot!

 
Jordan's Pizza
I love the salad pizza at this Norwalk pizza spot!

 
Pronto
This is my go-to chopped salad spot in Fairfield, I'm beyond obsessed. They also have fantastic wood-fired pizzas!

 
Allium Eatery
This sweet little gem is right next to the train station and serves up thoughtful, seasonal dishes and to-go prepared foods as well!

 
Artisan at the Delamar
I love this elegant restaurant at the Delamar Hotel in Southport. You truly feel like you've been transported outside of Connecticut!

 
Manna Toast
I really like the healthy eats at this downtown Westport spot. They have cocktails and great coffee as well!

 
Gaetano's
This is my favorite Italian deli in the area! The sandwiches are fantastic, but their creamy breaded chicken tenders are SO addictive too!

 
Gigi & Joe
This Cafe in Westport is awesome for coffee drinks and pastries!

 
Pausa Caffe
Want authentic Italian coffee, and imported goods? Visit Pausa Caffe ASAP. It mends my homesickness for Italia every time!

 
Mama Chow
This is one of our faves because it serves up delicious "Hawker Fare", or Asian street food! It's family-run and just so lovely.

 
Bonchon
This Korean Fried chicken spot is a top choice for us when eating out with the kiddos. We all love it so much!

 
The Granola Bar
I like the healthy bowls at this spot!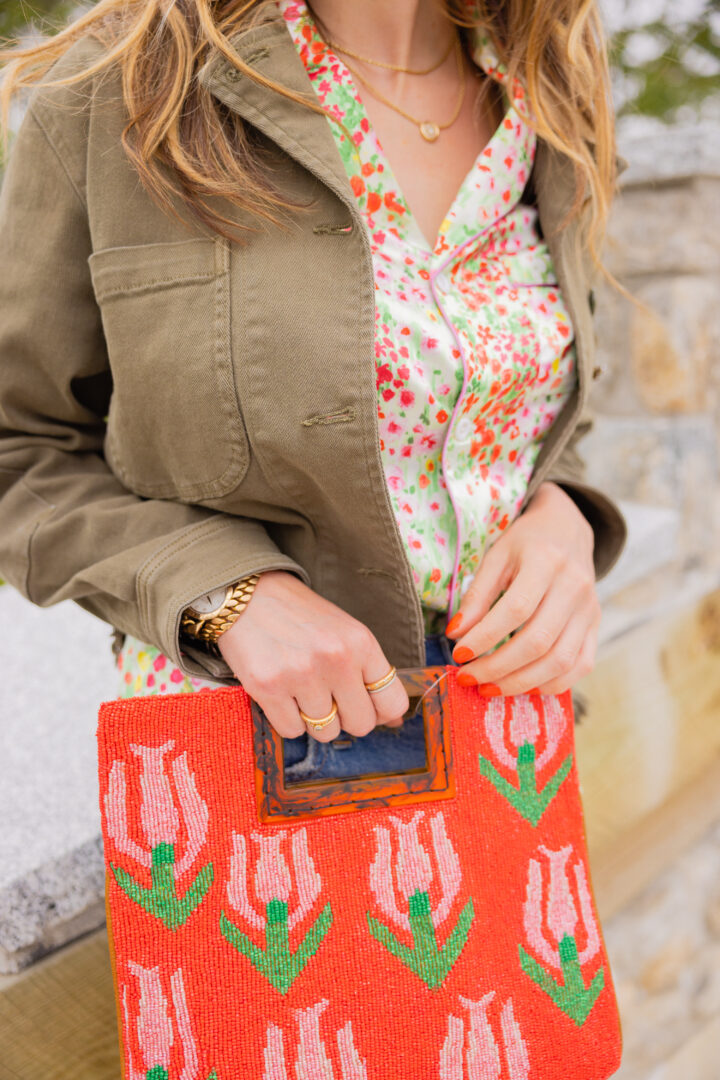 Shopping…
Kerri Rosenthal
I love the California vibes of this super chic boutique and art gallery hybrid. Kerri turns her cool paintings in to awesome home decor accent pieces and even has interior design services if needed!
Sport Hill Farm
I love checking out the market at this charming farm! Make sure to grab your A++++ produce as well as try some of the packaged products from local small businesses selling there.
Unsubscribed
This sustainability-focused clothing brand has ultra chic clothing and accessories!
Terrain
I usually stop by Terrain to get inspo for any home or garden project I'm embarking on! If you haven't been yet, it's a whole destination in itself! It's definitely on the pricey side, but it's so well curated that I can get great ideas there!

 
MiddleMarch
This is a really sweet jewel box of a jewelry store in downtown Westport! She has beautifully curated pieces in a variety of price points!

 
SheLaLa
This is a really cute, preppy boutique with something for everyone. They have a really cute jewelry selection, and great hostess gifts. I also use their monogram services to make custom baby gifts for friends!
Paper Source
I love going in to the local paper source for inspiration– they always have the greatest products and seasonal displays. Plus the best card selection around!
West
This is a very cool clothing and accessory boutique that is decidedly "Un-Connecticut". They take their cue from west-coast style and it's a nice breath of fresh air!

 
Yoya
If you're looking for a cool children's boutique, YOYA is it! It's on the pricier side but WOW is it amazing.

 
Oysterman's Daughter
This is a small, hidden shop at the docks where Copp's Island oysters are harvested in Norwalk! It's beautifully designed, and has really cute, maritime-inspired products

 
Asha
This jewelry and women's apparel brand is available online, and out of Greenwich Connecticut. The pieces are all so gorgeous and instantly transport me to Europe.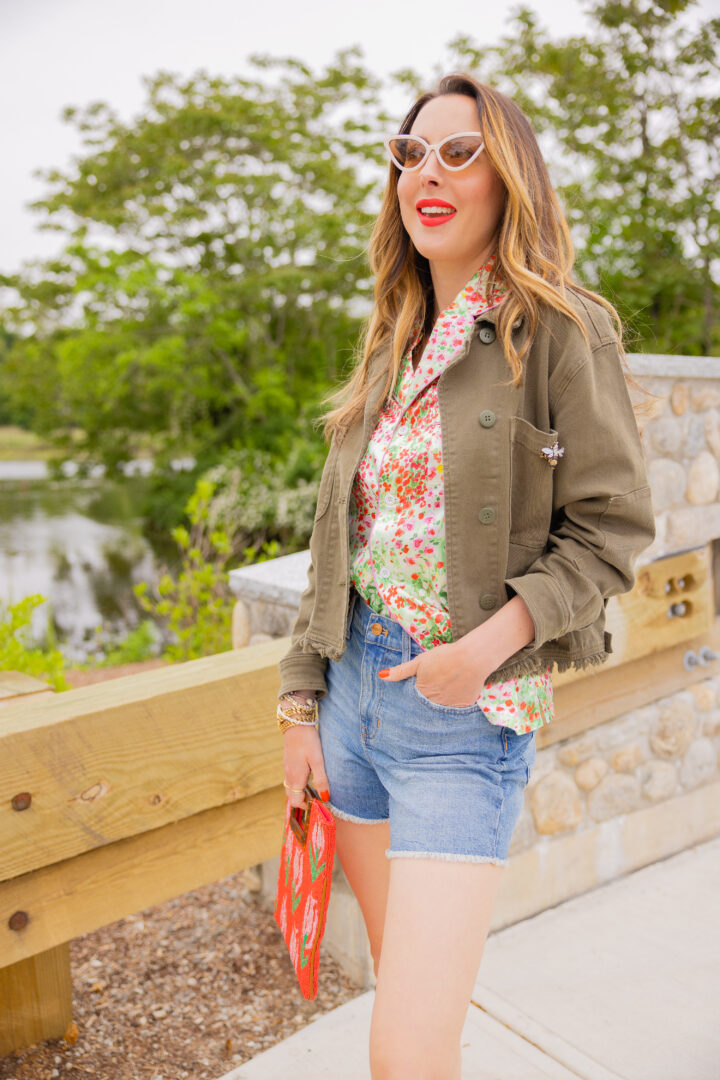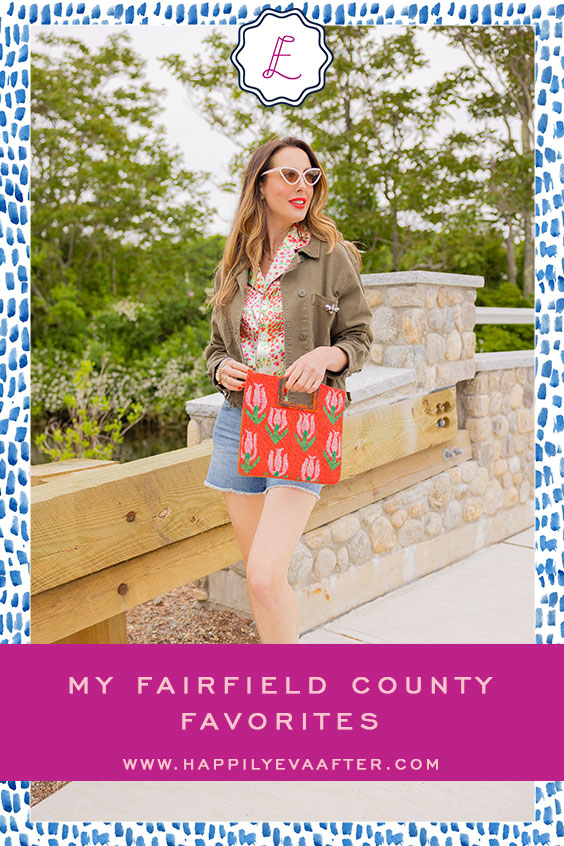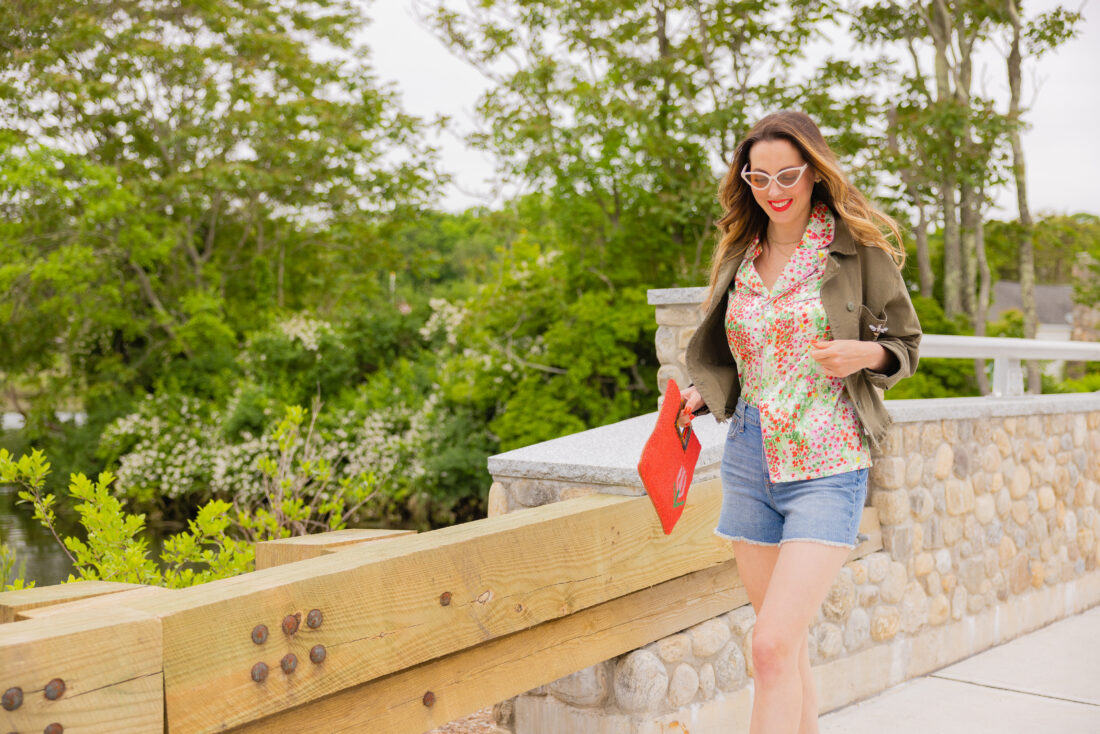 ---
Shop the post…

Photographs by Julia Dags | Copyright © 2022 Happily Eva After, Inc. All Rights Reserved.