The following content may contain affiliate links. When you click and shop the links, we receive a commission.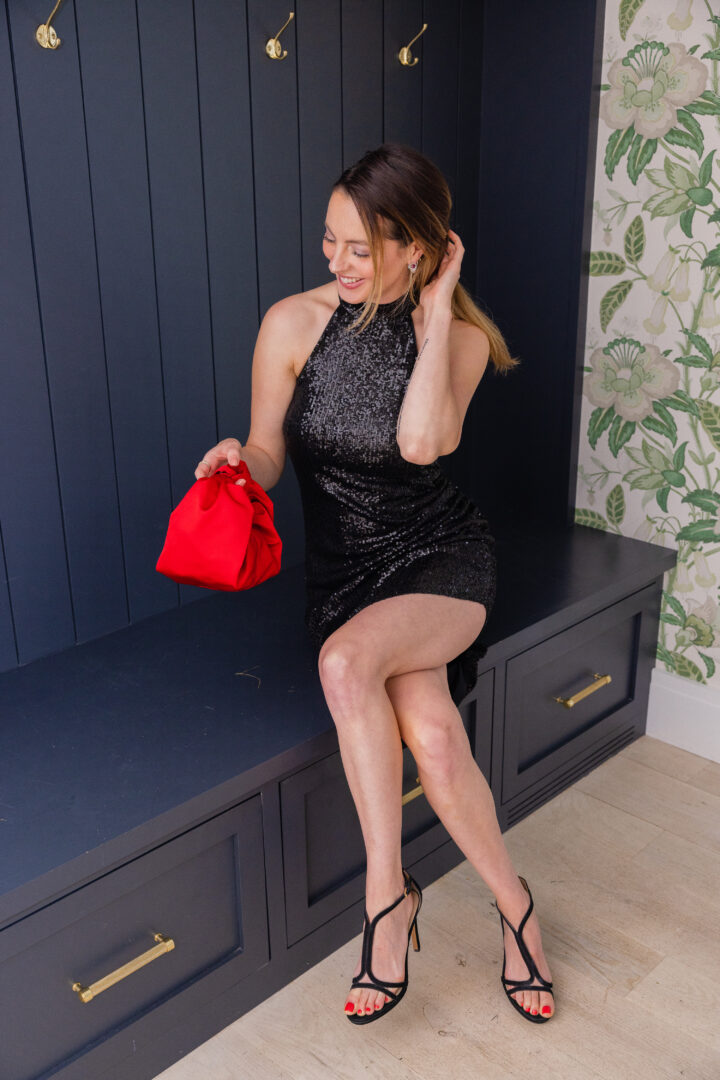 Summer is in full swing, and I'll be honest when I tell you that these months of the year are my absolute FAVORITE for going on Date Nights with my guy! There is something so romantic about those long days, and nights warm enough that you can walk around in exactly the outfit you picked– without having to ruin it with a coat on top! LOL. I've shared before that I've become an expert at Date Nights at home in my living room (this is still important, for when a sitter isn't available!) but I keep getting lots of messages from followers asking about Date Night activities I love. Ian and I have been prioritizing spending special time together this summer since it's been a pretty crazy season of life for several reasons. Like any couple raising three children, we can bicker and snap at each other unfairly when the stress builds up, and I find that when we take the time to go on a little date it resets us so nicely. Even if we mostly end up talking about the kids while we're out. Ha! This is also your official reminder that dates don't have to only be at night! It's just as fun to do something during the day, and you don't miss out on sleep, either (yes, I'm talking to YOU, parents of newborns!)
Today, I'm sharing some date ideas we've been liking in our area! I hope these give you some ideas to mix things up a little bit. Let me know in the comments if you've gone anywhere recently that deserves a mention.
Dinner At A Great Restaurant
This is an obvious one, but since we MET at a restaurant, it always gives us the warm and fuzzies to eat at a great spot together! Recent repeats for date nights have been Don Memo, Kawa Ni, Knot Norm's, and Restaurant L'Ostal.
Tickets To A Show
We absolutely love checking out shows together, and we recently saw The Greatest Showman. It was phenomenal! We also went to see a new exhibit/Virtual Reality show at MoFE (Museum Of Future Experiences), which was super interesting and a totally new experience for both of us!
Pizza and a Movie
There is something undeniably classic about grabbing great pizza and then going to see a movie…sans kids! It makes me feel like a teenager every time. IN A GOOD WAY.
Wine Tasting
We always love a vineyard visit! We had so much fun at Jones Winery– they even have live music all summer! I also recommend Hopkins Vineyard.
New Exhibits At The Museum
We are members of the MET and love going to see the new exhibits each time they switch over! The permanent collection there is also incredible! This summer we also visited MoMA and I ate at their cafe for the first time which is GREAT and would make such a fun date!
Bring Dinner To The Beach
We love getting simple takeout and then bringing it to the beach with chairs, blankets, and wine to enjoy! The sunsets are always epic.
Shopping In The City
We walked around Brooklyn a month ago and shopped with coffee and it was so fun and fantastic. We had brunch, and then drove back to CT!
Local Music & Theater
There are great local theaters around us offering shows that make for a fun date night! We love Westport Playhouse and Ridgefield Playhouse!
Reading on The Beach
We both love reading, so sometimes it's nice to set up an umbrella and two beach chairs, and just sit and read together. Doing something quiet for yourself alongside your partner can be just as bonding for a relationship as doing something boisterous!
Brewery Tours/Tastings
There are more microbreweries around you than you probably realize, and they're all run by super hardworking entrepreneurs! If you live near Northampton, MA I highly recommend my uncle's BLDG 8 but there are fun ones near me in CT also! Berlinetta in Bridgeport is a fave.
Tattoos
Ok, this is kind of a joke…and kind of not. LOL. Ian and I got tattoos on a date together this year! We went to Inkside Out in Norwalk, for those of you interested!
Hiking
We've loved taking short drives and finding amazing hikes to go on! We usually stop for lunch on our way back or pack a lunch to bring with us. Devil's Den is a recent favorite of ours.
Renting Kayaks
There's a place in Westport right on the water in Saugatuck, where we had the most fun renting Kayaks and taking them out for a couple of hours! We even brought the kids another time.
Couples Massage
When we really need an evening to unwind, we like to go get massages together, and then grab a glass of wine on the way home! In Westport, I love New Beauty + Wellness for massage, and in NYC my faves are AIRE and Great Jones Spa.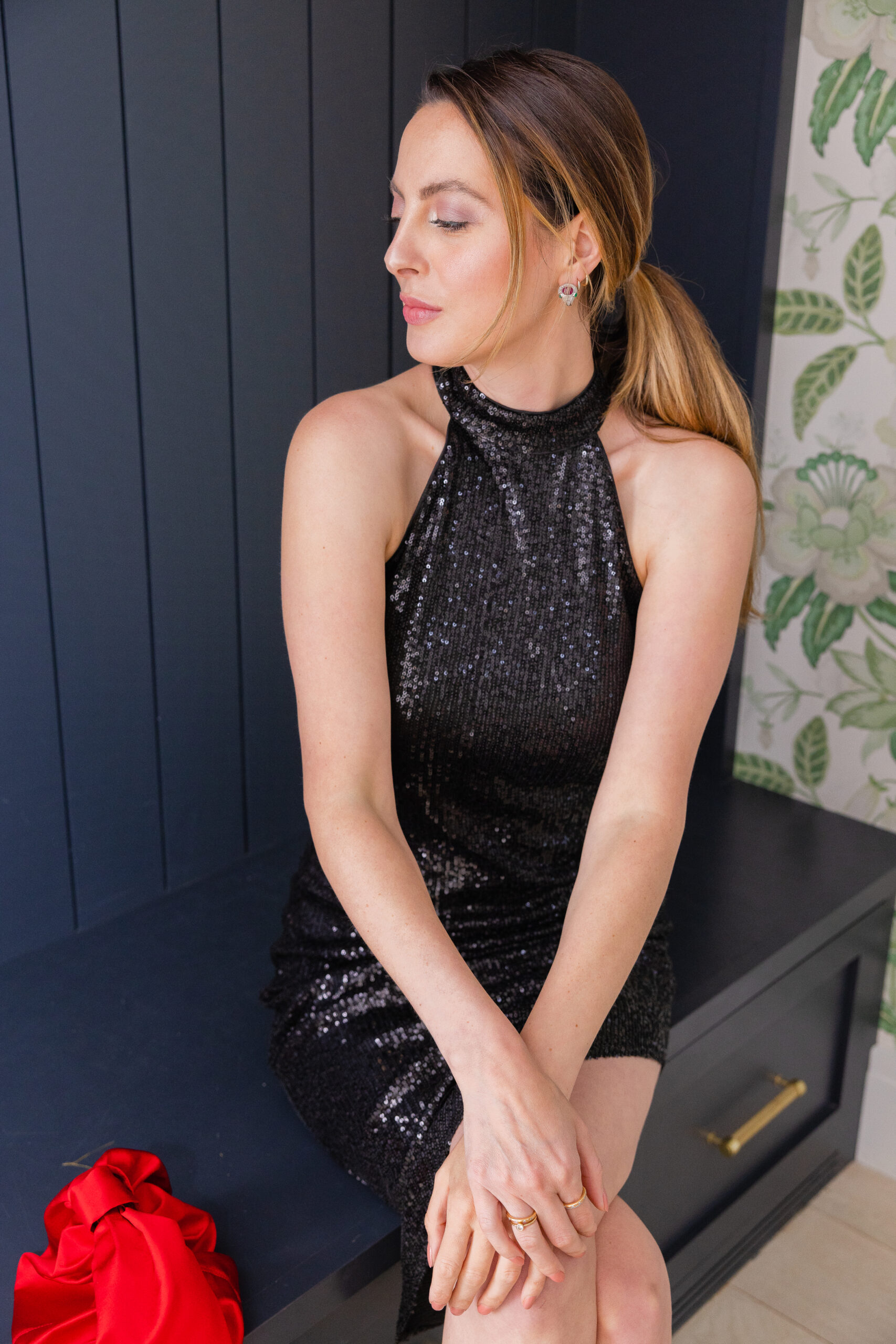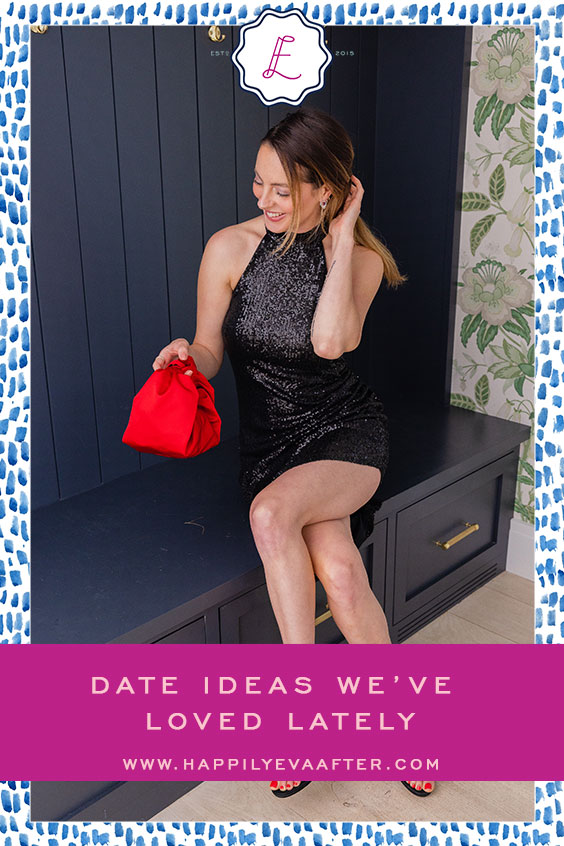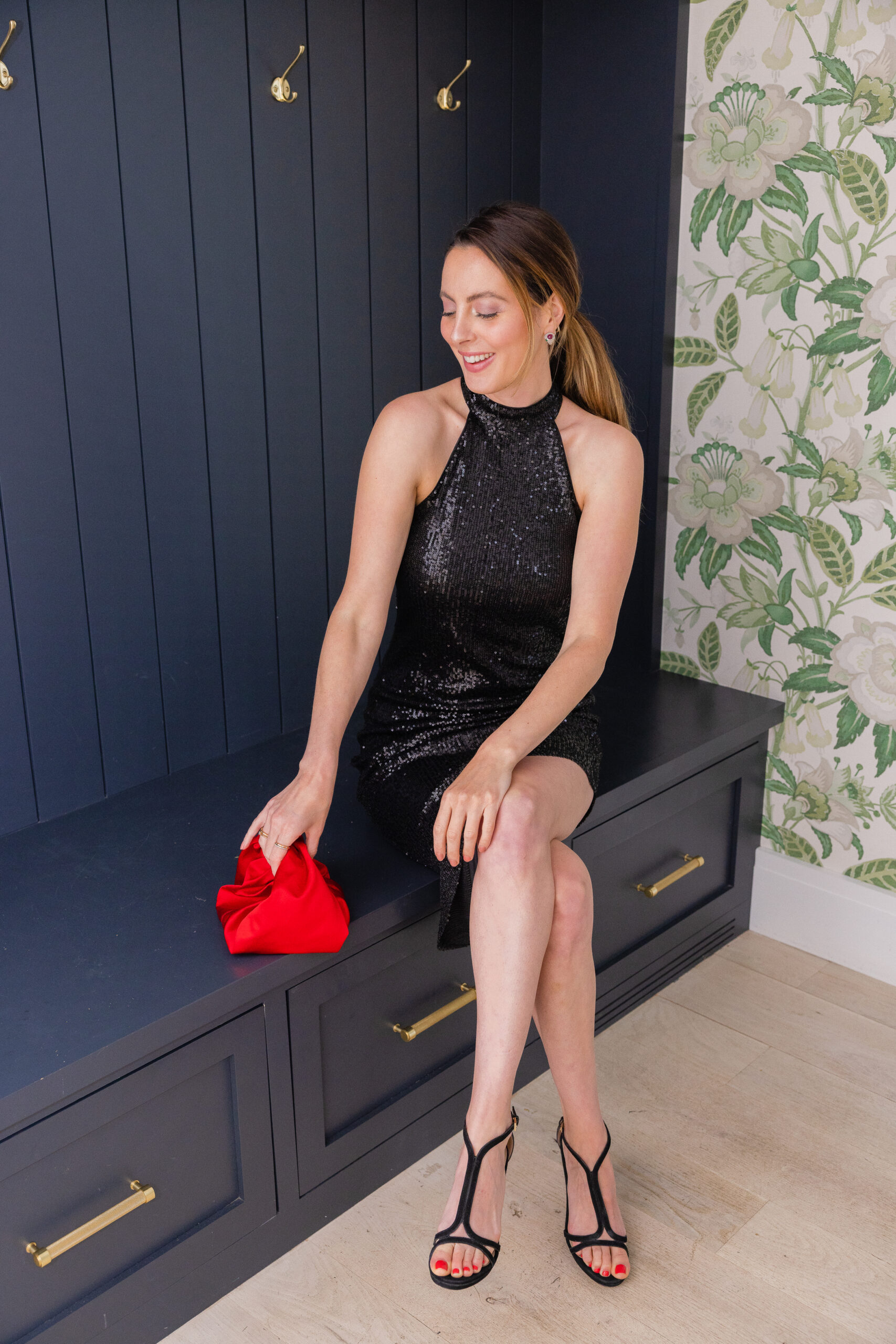 ---
Shop the post…

Photographs by 

Julia Dags

 | Copyright © 2022 Happily Eva After, Inc. All Rights Reserved.