The following content may contain affiliate links. When you click and shop the links, we receive a commission.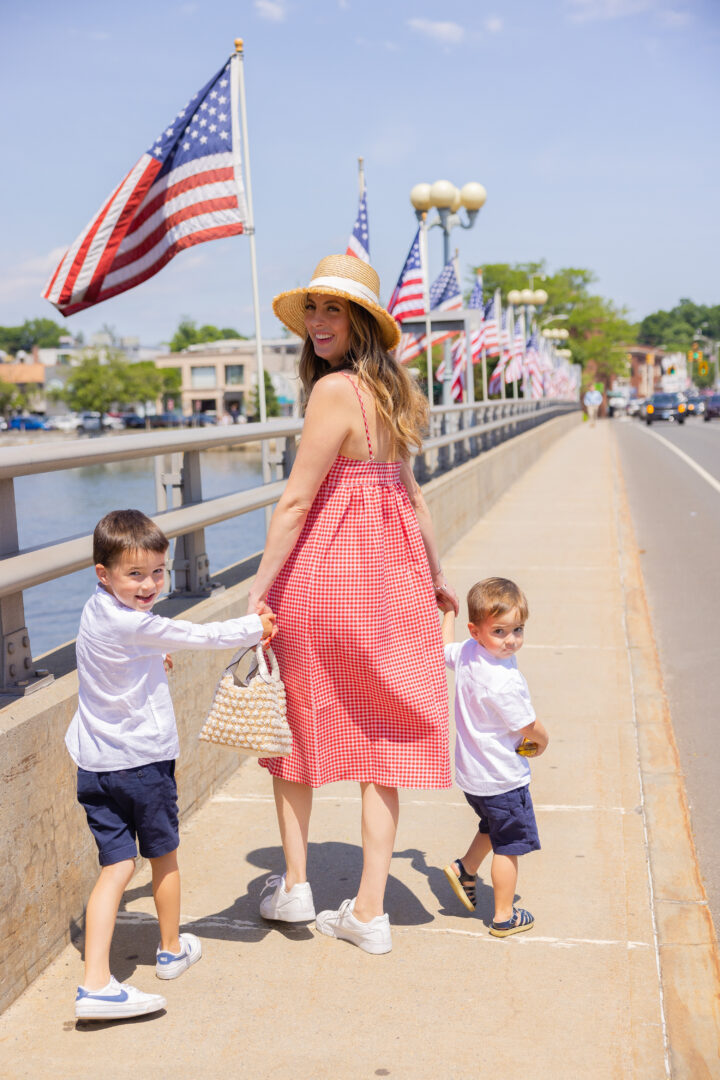 Blogging, now called "Influencing", is an undeniably strange profession. The entire point of it is that you share parts of yourself and your life that are uniquely YOU…and yet you are also expected to appeal to anyone/everyone and to navigate any and all things in a graceful, brave, and politically correct way. You have to care enough about all things, but not too much about the wrong things. Within one's own Influencer audience, there is a level of exposure, but also a level of distrust. I can't tell you how many times I've gotten messages from views/readers asking me if I "actually like" something that I'm promoting. What I think some people don't realize is that our word (written, spoken, or otherwise) is quite literally what the entire job is founded upon. It would be the first nail in the coffin to recommend something that I didn't authentically love! Clearly, the expectations placed on an Influencer are not only very nuanced but also extend into almost every area of our lives.
I mention all of this because the landscape, benefits, and pitfalls of blogging factor quite centrally in the topic of the day today, which is "Kids and Blogging". Put differently, how do I navigate the nuances of my job with three young children, and how do I feel about their involvement in my brand? This is a really interesting topic to me, mostly because it's one that most influencers shy away from. I think this is true because it's also the grounds for which Influencer parents receive a ton of vitriol and general snark. It can be extremely scary to talk about hot-button topics online, and it can feel very vulnerable to discuss topics that are as personal as the ways we parent our children.
Before I get into anything else, I'll mention again something that I say constantly online– both on my social media and on my blog: I believe wholeheartedly that every parent has the right and is equipped to make decisions for their own family. Only the people in a family know what an environment is actually like, what a particular set of children needs or requires, or the entirety of what is going on in a family. The way different families handle the same situation will always be different, and that's ok! I think the most important thing is that as parents we keep checking in on our kids' needs and their well-being and adjusting as necessary. Outside of that, judgment does no good–either internal or external.
Back to kids and blogging! Marlowe was seven months old when I started my blog, and one of the biggest inspirations for my blog as a whole was my experience navigating this brand new lifestyle shift as a mother. After becoming a mom myself, I realized that I didn't feel my own complicated experience with Motherhood was being represented in the online space I interacted with. I wasn't just immediately joyful, or hashtag blessed, as I saw some of these other perfect squares represented on Instagram. I wasn't having sex with my husband anymore because I was freaked out and it hurt like hell. I was making first-time parent mistakes and beating myself up. I also wasn't willing to just roll over and become a different woman now than I was raising one. Happily Eva After was born out of a place of wanting to celebrate the beauty and joy throughout life's shifts and complications and to celebrate the good moments in between the bad ones. Marlowe, and my identity as a mom, were CENTRAL to what I was writing about.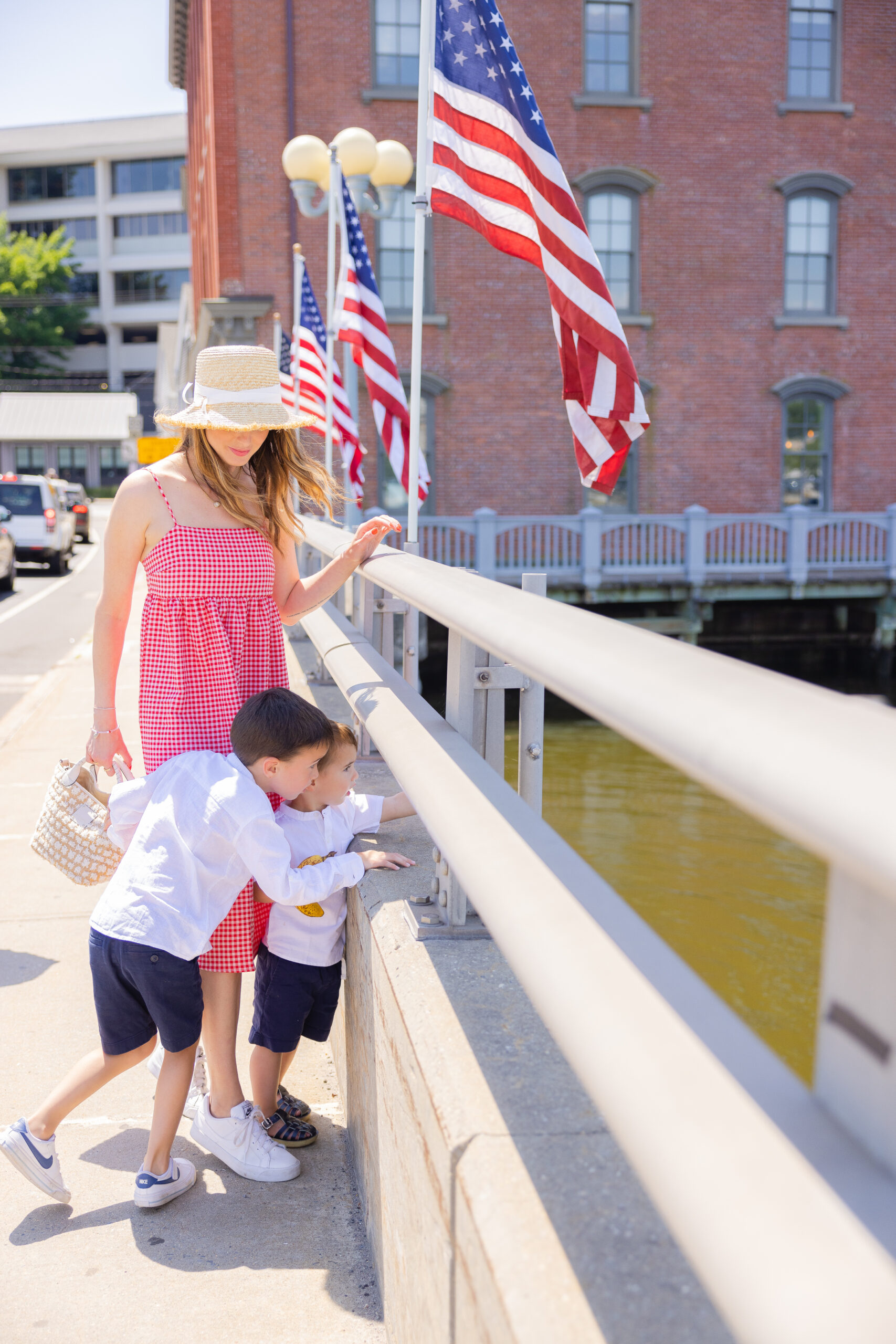 I added more kids to my family, as you know, and while I actually began to create more and more content without them, the people I spent the most time with (and the focus of my life) still remained my kiddos. No matter what is going on in the other areas of my job, my kids just always have been and always will be "around". As life as a Mom got more complicated, I continued to share my experience and about what was going on in our family. Important Note: I have never, and will never share everything that goes on in my family, regardless of how it may look from the outside. There have been over the years, and continue to be, many many topics surrounding my kids that I have purposefully kept offline. If there are borderline personal topics that I think are important to write about, I talk to my kids about it and see what they think. A post last year about Marlowe's anxiety was one such topic. She's seen her father and I both be so open about our own mental health ups and downs, and she knew that other kids were struggling too during the pandemic. I'm proud of her for deciding to share that and for continuing to be really open with the people in her own life about it. I think it's one of the reasons she is SO much better today.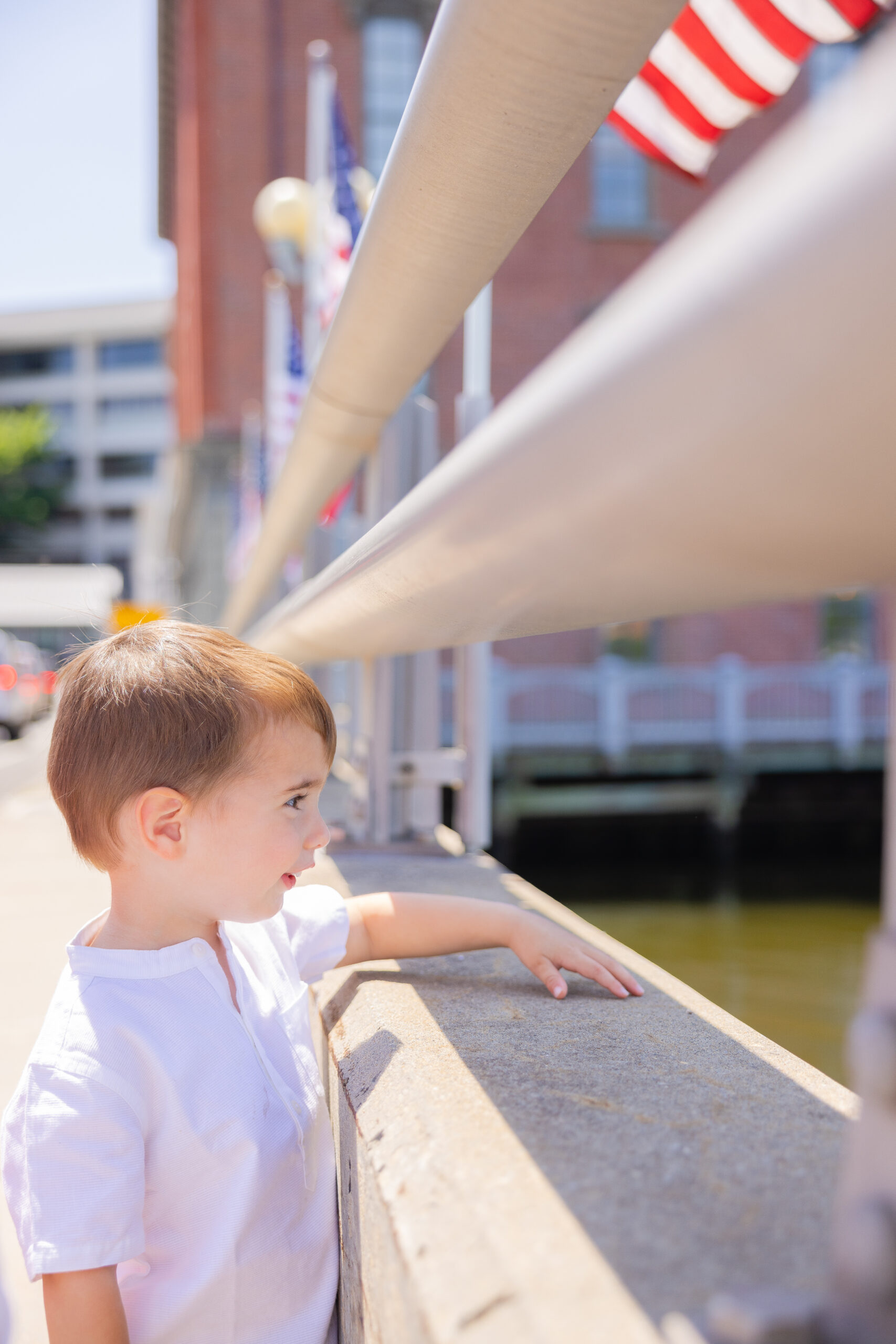 I know that my kids won't always want to be on my blog. In fact, I'm sure that day is coming sooner rather than later! But for now, I'm being fully honest when I tell you that they LOVE it. They have so much fun doing the photo shoots and telling those stories with me, and they're always coming up with their own little ideas for shoots or videos. If they're not in the mood, I don't push them and they skip that week. If they ask me not to film something, I always respect that.
I also PAY THEM. Of course, they're completely unaware (as I don't think a 2, 5, or 7-year-old needs to know they have their own bank accounts) but every time my kids are involved in a brand photo shoot, I pay them for it. My hope is that this can become a great little nest egg for them to use as they please once they come of age. I also have investment accounts for them with other cash I get from my job and regularly invest with an app that will be making them money for a rainy day. In other words, they're being compensated, which I feel is important.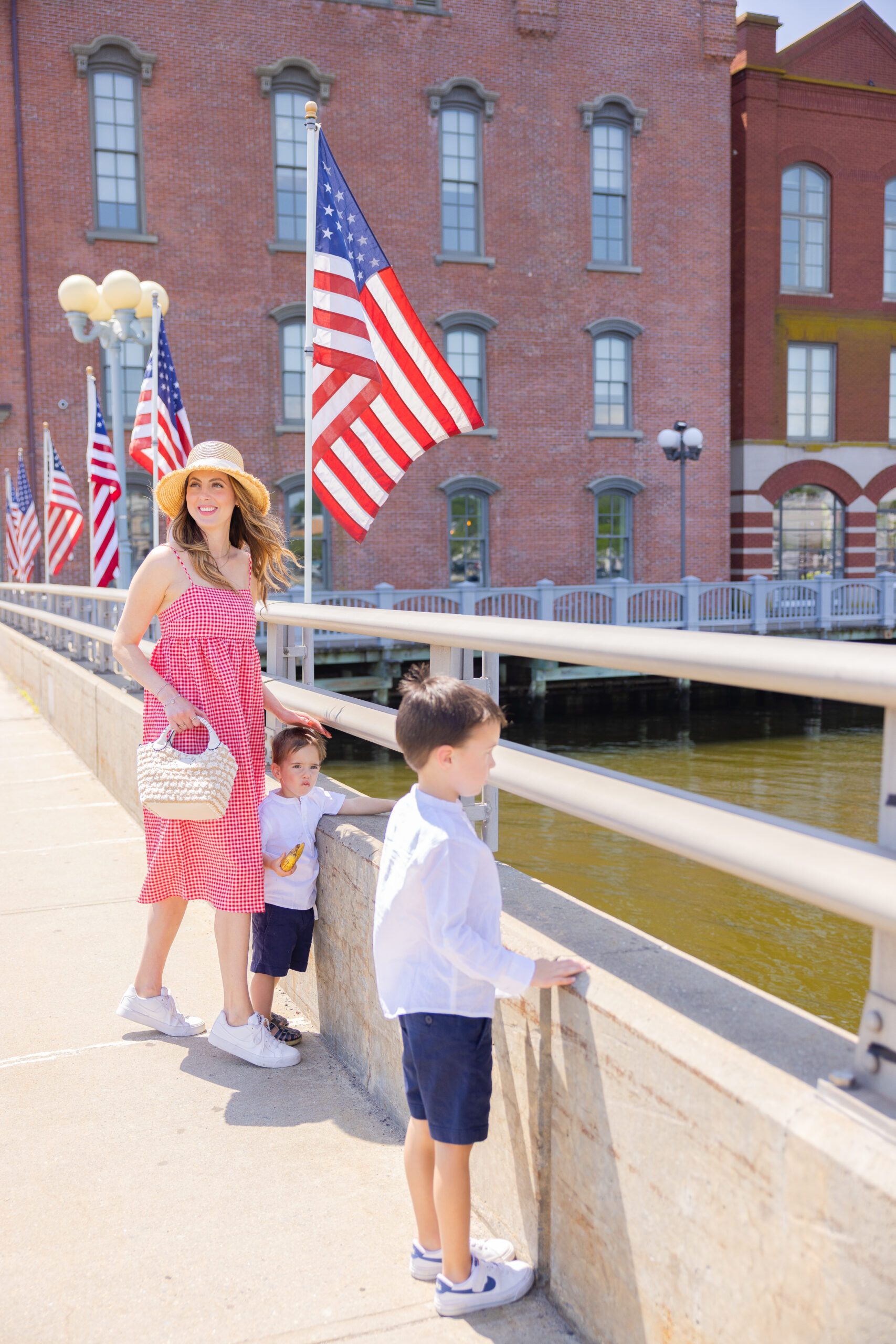 When it comes to privacy and exposure online (ie my kids' faces are online), I have a kind of unique perspective on this. I personally grew up in the public eye. And while at times it was uncomfortable (paparazzi in our faces etc.), I am so grateful for the opportunities it has given me in life. We lived a public life, but we also got to have once-in-a-lifetime, incredible experiences. The travel, the exposure to interesting people, and the opportunities to try new and exciting things were NEVER lost on me. I still am so grateful. The experience of navigating life in the public eye has made me the person I am today. I watch my kids have these awesome opportunities as well, and I see how much they enjoy them. Because of my job, we have a household where there is always something going on, we celebrate the holidays to the nines, and I get to be paid to make life more magical for them. It's been one of the greatest gifts of this new career, and none of us take it for granted. I happen to have three very outgoing kids who love the spotlight but should any shifts happen with that, I would never hesitate to change how I do things. I think adjustments and checking in as life changes is so important. Again, being a public figure isn't for everyone, and it obviously has its drawbacks. But I think as long as you're being safe and cautious, and that everyone is happy, that's what matters the most.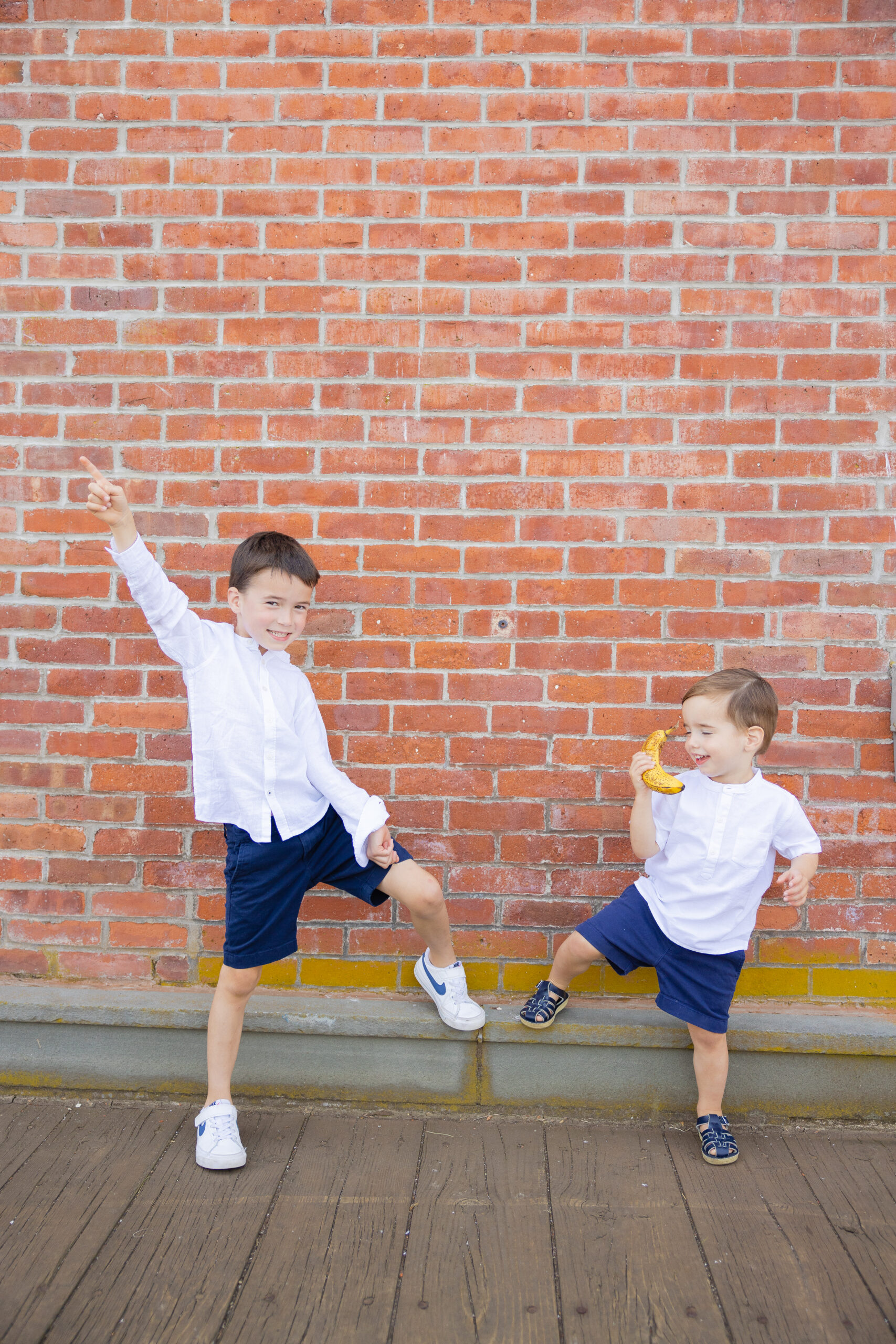 Being a mom is central to my daily life, and I'm really proud of that. I love my family, and I love the journey we're on. I'm proud to share that online. It doesn't personally bother me at all when I see other public figures sharing their kids, and deciding for themselves how to let the public into their lives. That choice is theirs. I don't know what my kids' lives will be like in the future, and how my blog will play into that, if at all. I also don't know if potentially my kids love the spotlight now, but will be resentful of it in the future! Anything could happen, and that's something that we'll address and work through if it does.
Recently I've been thinking a lot about blogging and social media influencing in general and I've been ruminating mostly on this concept: Take away the personal story, and it's a magazine. Take away the vulnerability of Blogging, and there go public resources on seldom-discussed topics. Take away the heart of it, and there goes the community surrounding it. If everyone who is out there sharing their life so vulnerably just decided to stop doing it, I think a lot of important resources would be lost and people would feel more alone in their personal struggles. Representation DOES matter. As complicated as opening up my life has been and creating boundaries within that, it has been a profoundly rewarding experience. I'm proud my kids and I can bring joy to people in small or big ways!
I'm curious about your take on this, share it in the comments below.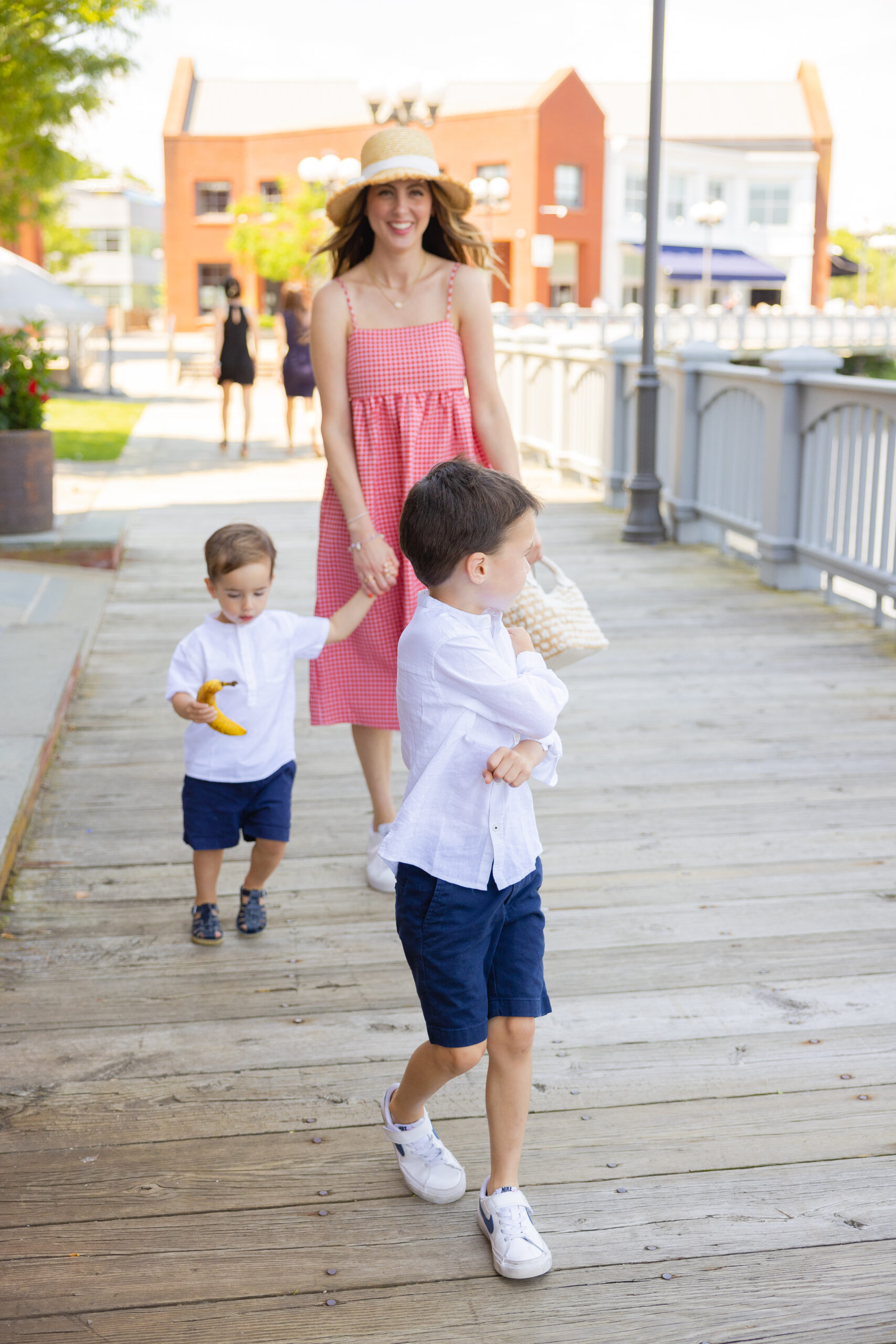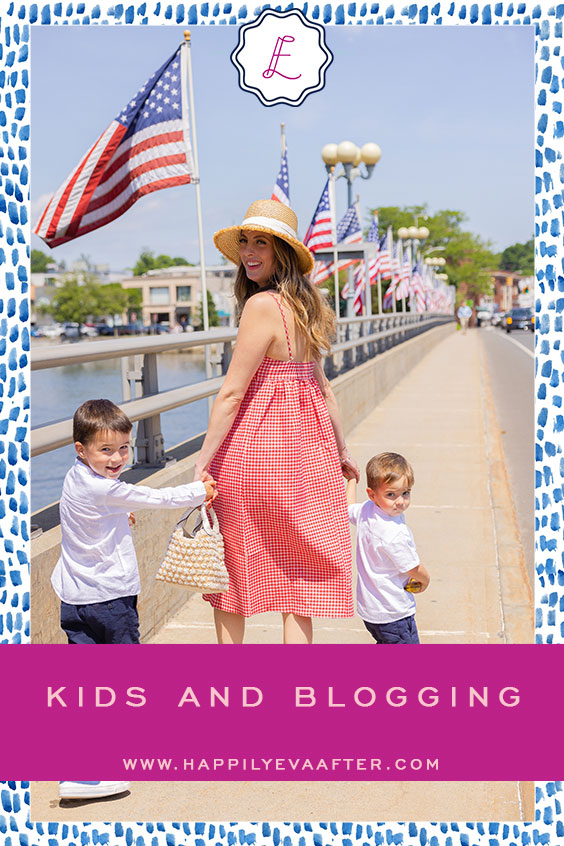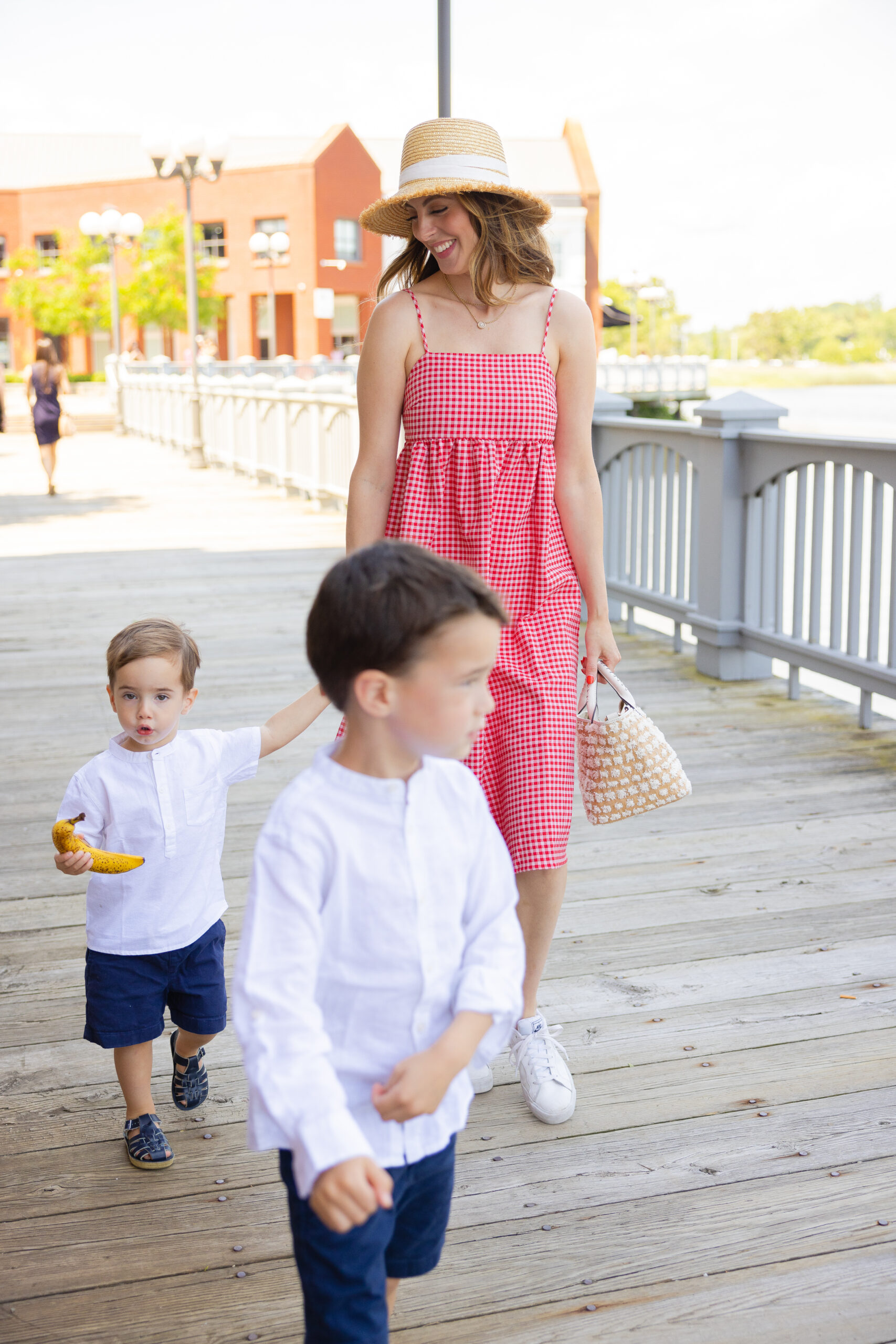 ---
Shop the post…

Photographs by 

Julia Dags

 | Copyright © 2022 Happily Eva After, Inc. All Rights Reserved.