The following content may contain affiliate links. When you click and shop the links, we receive a commission.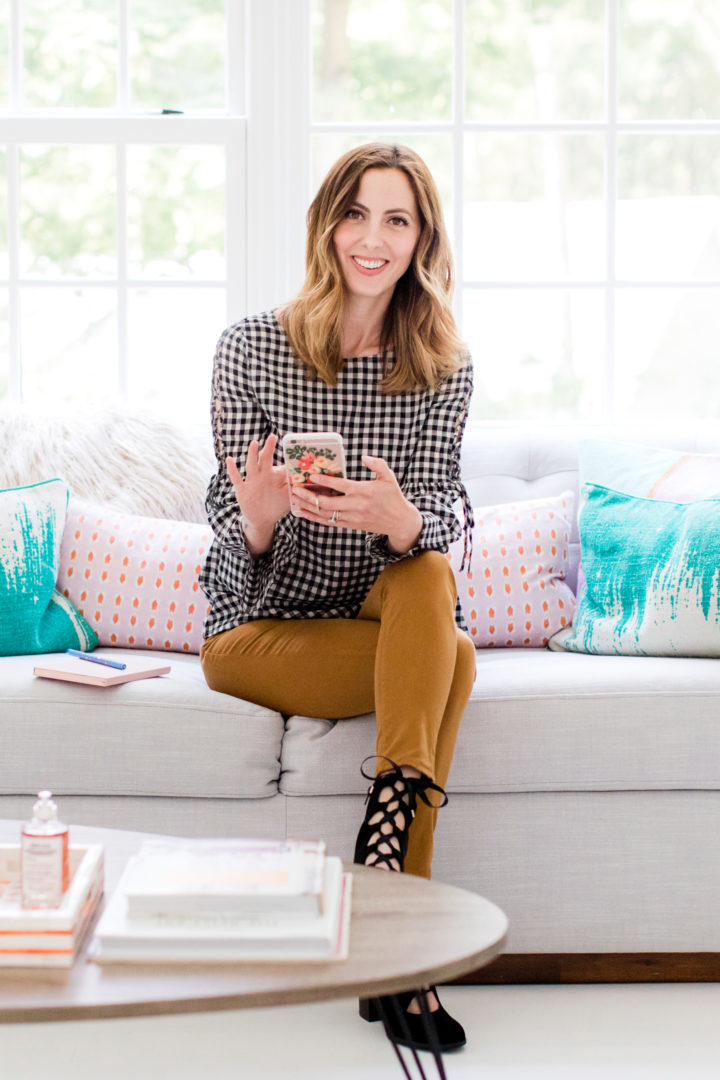 Welcome to my latest installment of Blogging tips and tricks! Bloggers are sustained and grown through social media in so many ways. I recently reached my own personal 100k followers milestone on Instagram! So it's a fun time to share my two cents– 100k had been a personal goal of mine for a while, and it feels so good to finally get there and hopefully grow even more from here. Today I thought I would share some of my own Social Media tips for Blogging.
Create a Distinct and Unique Style
Social media is social, but it is also VISUAL. You want to make sure that all of your images are not only engaging visually, but also tell a cohesive story in terms of style. I decided early on that I loved my shots with natural light, and for them to feel very light and bright and colorful. When I edit photos, I make sure to increase exposure and highlights, darken shadows, and decrease the warmth. Then I make the colors pop!
A great way to make your social media cohesive is to commit to using one editing style, or filter, and applying it to all your photos on your channel. You definitely don't want a feed where some pictures have a filter, some don't, and others have overlay or writing. That will end up making your feed look sloppy! I love the filters on the A Color Story app, and blogger Rach Martino also wrote a great piece on how she edits her photos for Instagram.
The most important thing is to develop a style that is uniquely you– don't try to be anybody else! It's much better to be a bit different than to do the same thing that a million other people are doing.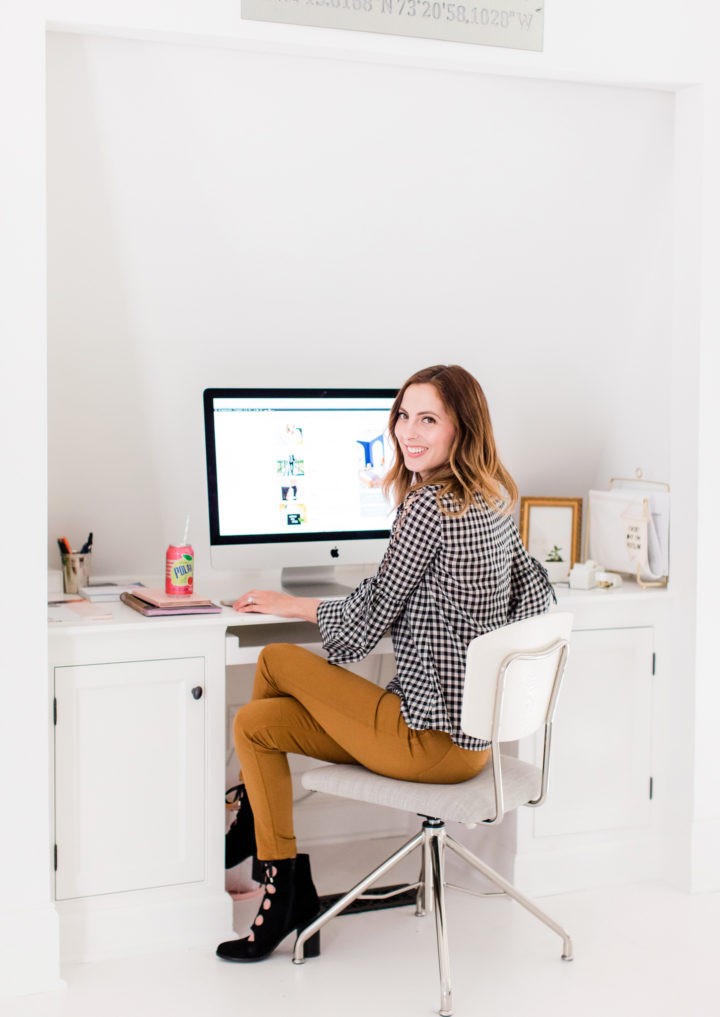 Be Cohesive
Make sure that all of your social media handles are the same! This is especially important for accounts that use social media for work! It helps you create brand identity and helps people find you and remember you.
Caption That
We all love a witty caption, but I personally always find myself drawn to the social media accounts that pepper in a bit of personal writing in the caption from time to time. It makes me feel more connected to the account when I feel like I'm getting to now the person or people behind the @. Don't be afraid to share authentically of yourself! It doesn't have to be so on the nose with the image you're using, but maybe just an image that evokes the mood of what you want to say.
Share The Now
People love seeing snippets of life in real time– it's great to have beautiful images, but make sure you're not just posting photo shoot after photo shoot. It's nice to mix up the perfection every once in a while! I always find that my own followers respond well to images I've taken on the go and in real time– I think it makes it more fun to know what we are all doing right now. Of course this isn't always possible, but taking great pics with our phones is becoming easier and easier! Extra points to you if you can tote a DSLR camera around. LOL. (side note: make sure you're still consistent with editing these types of on the fly images!)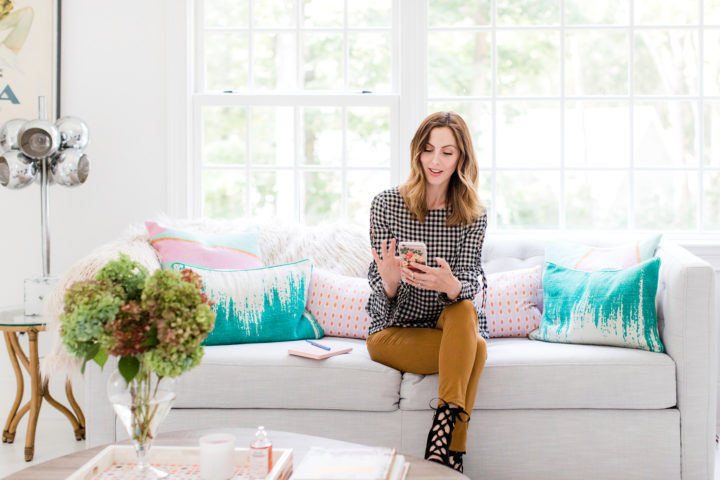 Comment, Like, and You Shall Receive
If you want to grow your social media presence, the best thing you can do is to be active on social media. Like images of the accounts you follow, and leave comments! Message people if you have a question! Share posts via message! The more you engage with others in a natural, authentic way, the more they will engage with you. Social Media is a great place to connect! I have a handful of friends I've made purely through social media, and I oddly feel like I know them as well as friends I've actually met in real life! Ha!
This probably goes without saying, but responding to comments on Instagram is way important– both for the Instagram algorithm and for just general manners. LOL.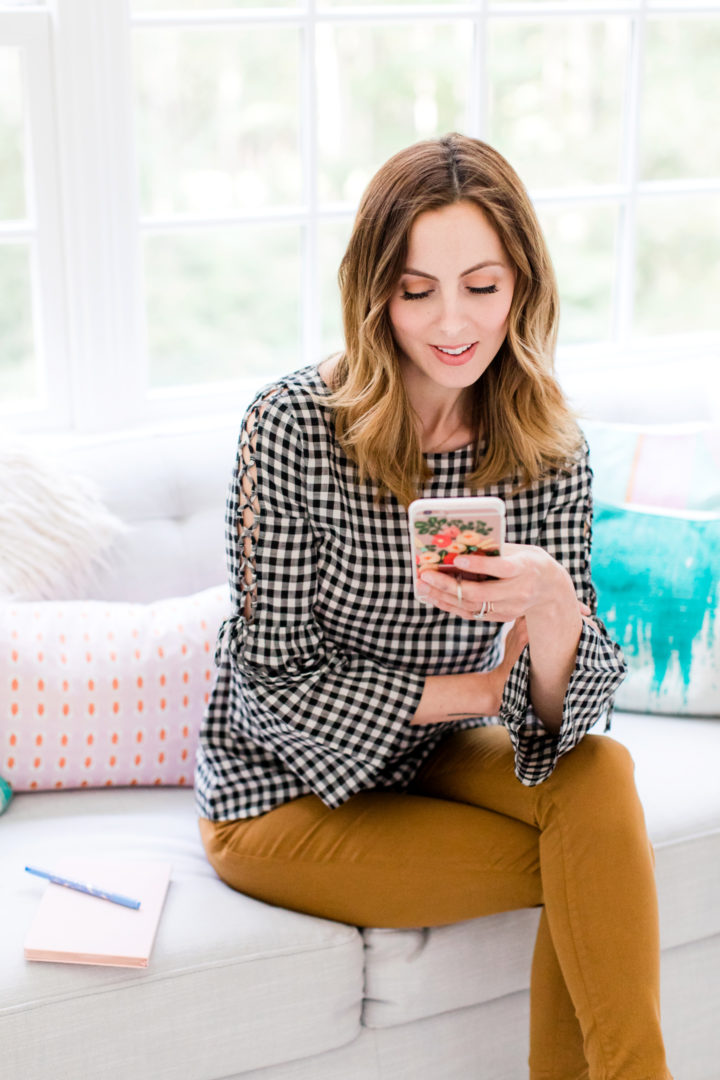 Hashtags
Hashtags used to be a huge deal on social media in order to grow a following, but now it's less so. Sneaky research indicates that putting a bunch of spammy hashtags in your comments or caption will only flag your post and lower your presence in the ever-elusive Instagram Algorithm. I recommend sticking to 2-4 hashtags that are extremely pertinent to your image, and link to a specific community you would like to be a part of or that is supportive of your type of content. This is the best way for like-minded people to find you, or for your content to come up in a simple search. Also consider creating specific hashtags for yourself and your brand! I always use #HappilyEvaAfter and then have several other hashtags for different types of content such as #MarloweAndMajor and #HEAatHome or #MaisonMartino to highlight posts with home decor themes. It's great to tag and hashtag brands that are featured in post if you want to get their attention! Having brands repost your content on their own page (they should always credit you, of course!) is a great way to gain followers and have fresh eyes on your page.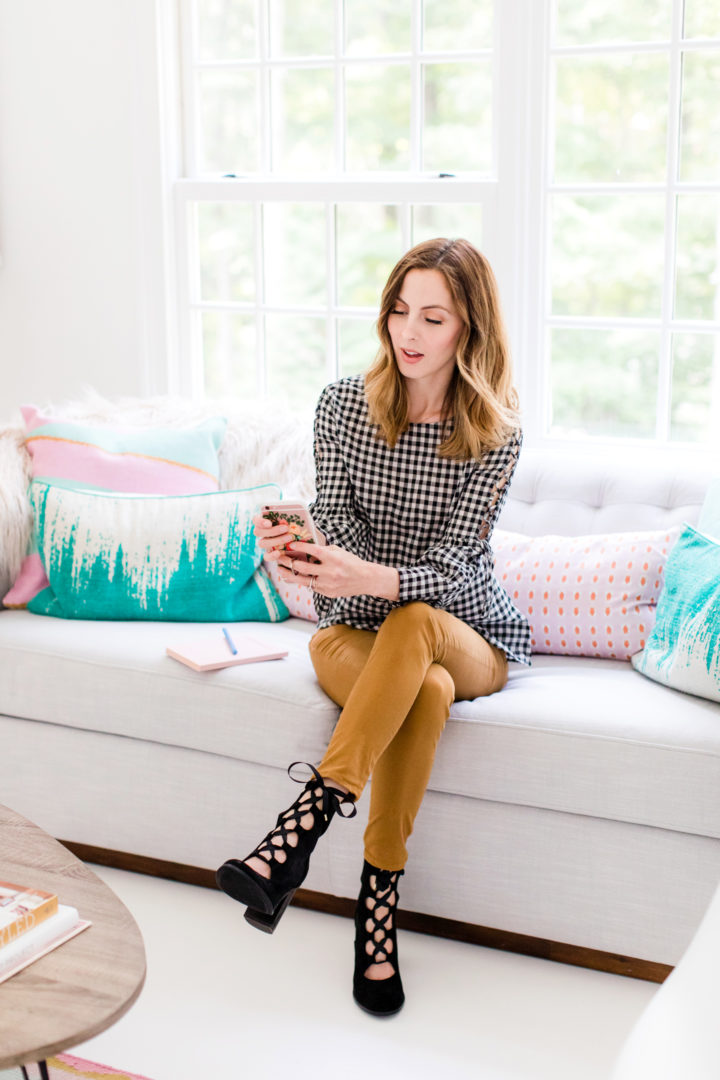 Cross-Pollinate
An awesome way to increase your following organically on social media is to collaborate with others! This is how you'll get eyes on your page that may have never seen it otherwise– and then the people who follow them will be exposed to you, etc. I think the best way to do this is to have meet-ups that you promote on social media, to have giveaways with other bloggers or brands, and to do social media takeovers. By sharing of yourself on a channel you wouldn't normally be on, it really helps you branch out and make some new connections!
I hope my tips and tricks for navigating the tricky but fruitful world of social media were helpful to you! Do you have any other specific questions or your own tips? Please share in the comments below!
---