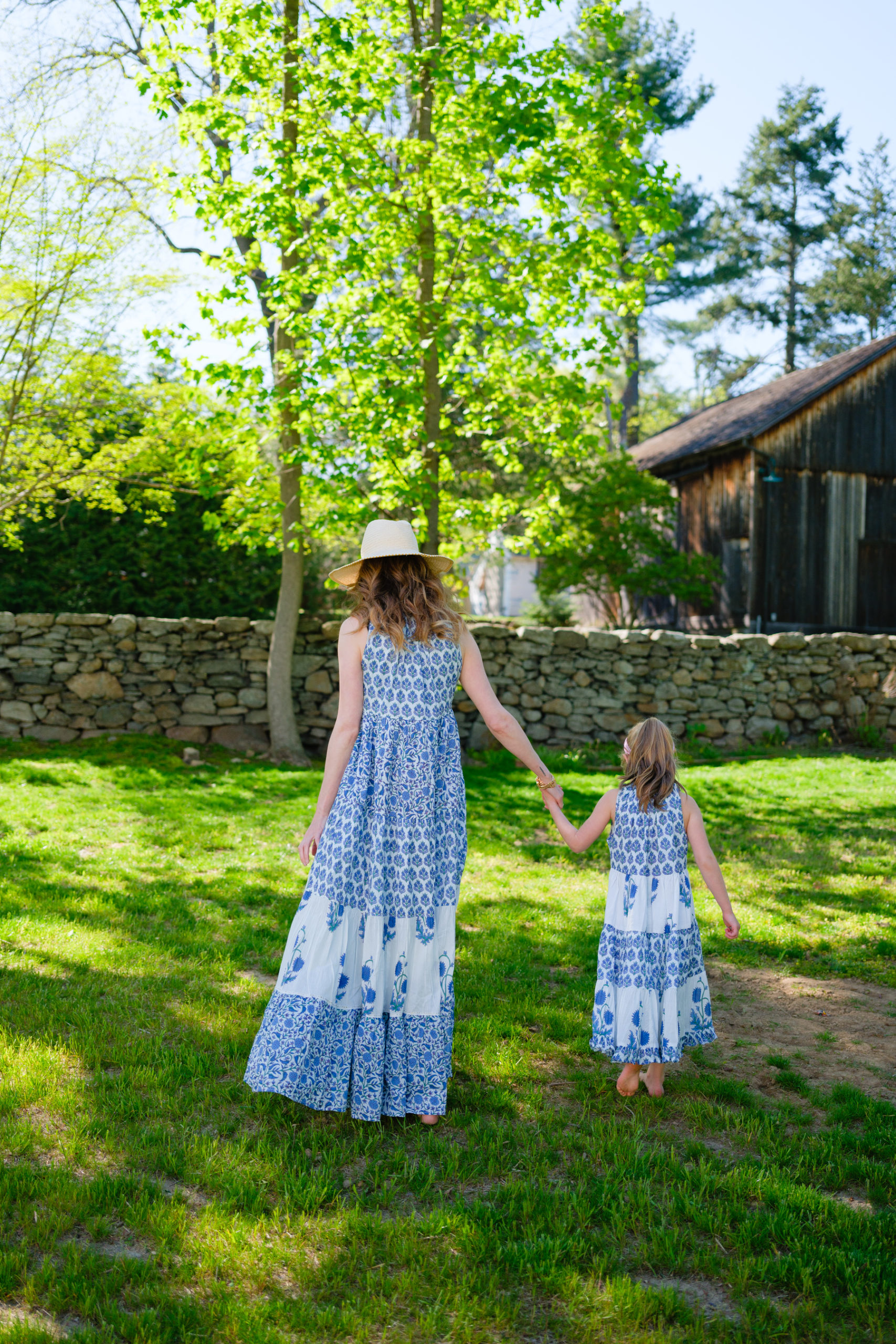 I shared a blog post in the middle of quarantine about dealing with Marlowe's intense anxiety.  A lot of you wrote that you could relate, and that your kids were suffering as well. I was so sorry to hear of so many kids suffering so much, and it completely reinforced my feeling about sharing our own struggle at home in order to make others feel less alone. I was so grateful to those of you who shared in the comments of that blog post to add your voice to the mix on this. I also really appreciated the recommendations for tools to help her!
Unfortunately, from when I wrote that post, Lowie's anxiety got much worse before it got better. On the worst days, I was desperate for answers or ways to alleviate it for her.  It truly felt like it would never end.  I watched my daughter transform in to a version of her that felt like just a shell enclosing a soul that was constantly in fear.  It was hard for her to even make eye contact, and the pain was palpable. It was heartbreaking to witness as her Mom.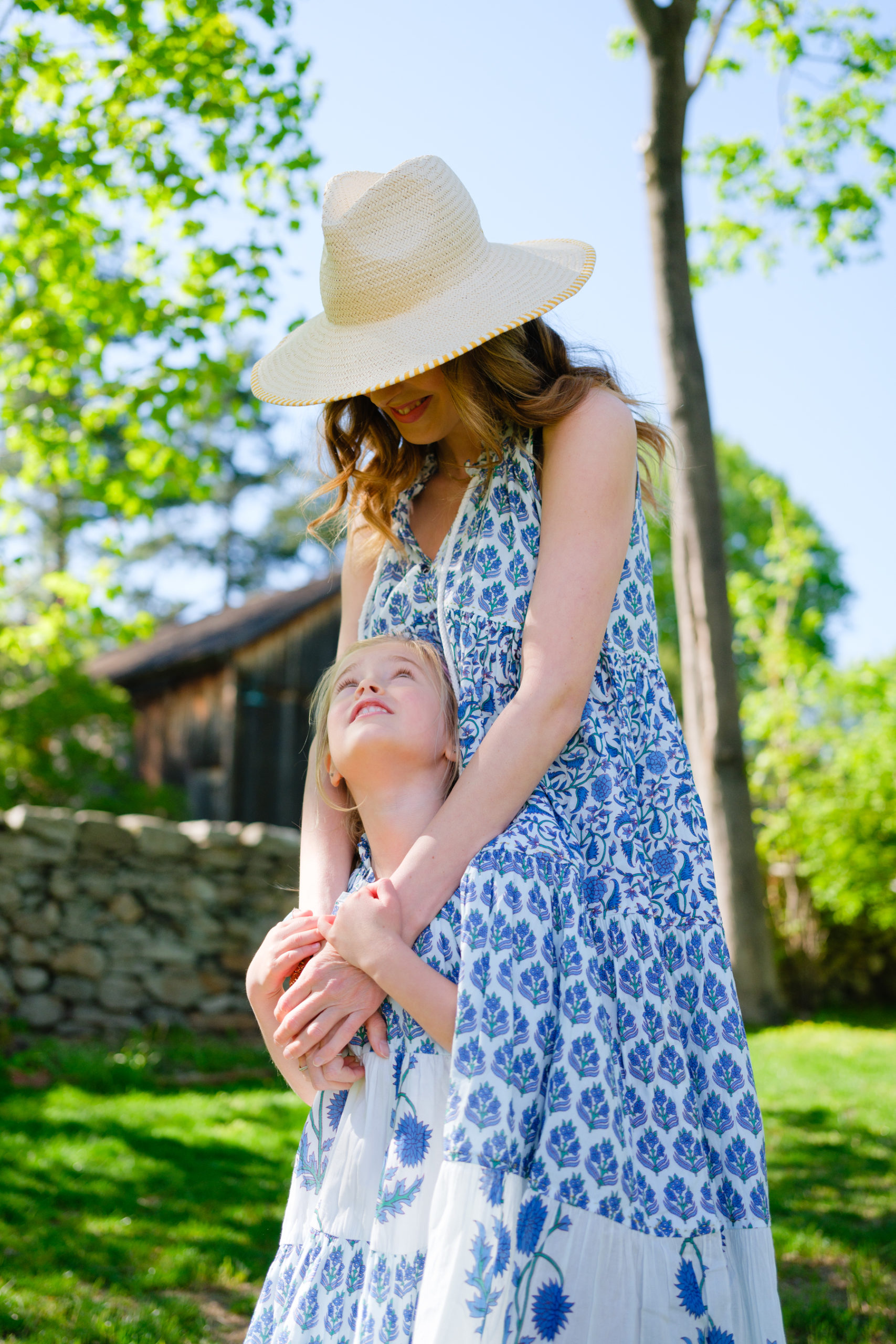 It even triggered a fresh experience of anxiety for me, since so much of it rubbed up against my own anxieties and fears of "passing on" my own challenges with anxiety to my kids.  I ended up having to do some really deep work on myself whilst in the middle of trying to create more relief for her.  I'm happy to say that now, today, Marlowe is doing SO much better.  She still has anxious moments and little triggers, but overall her days are bright again and we have many more good days than bad. I was also able to spend some time working through my own issues that this triggered, with a therapist.
There are certain really specific things that helped with getting Marlowe to a better place, so I wanted to share them here today. I have so many friends whose children are experiencing challenges with anxiety right now, and they're all at different places with it.
I want to say to you what I share with them, which is that it is completely normal when you're in the middle of a particularly "bad day" to feel as though this will be the new parenting normal with your child for the rest of life. It's normal to feel helpless and hopeless.  This is what depression and anxiety does for all of us, or can do: it robs us of the trust in evolution and change. It makes us believe that helplessness lasts forever. 
It. does. not. Have faith in that.
While I know now that this is an evolving road with Marlowe (and she has been through so much this year that it is understandably so), I have so much renewed faith that I can handle it and that SHE can as well.  I'm so insanely proud of my daughter for being such a warrior and hanging in the discomfort of anxiety every day.  For working hard to put some frameworks for herself in place, and to keep doing the work. There are some adults who can't even stick with this, and I am in awe of all the little kids with anxiety who rise to the occasion every single day. She inspires me so much!
The Ways That I'm Helping Marlowe Cope With Her Anxiety: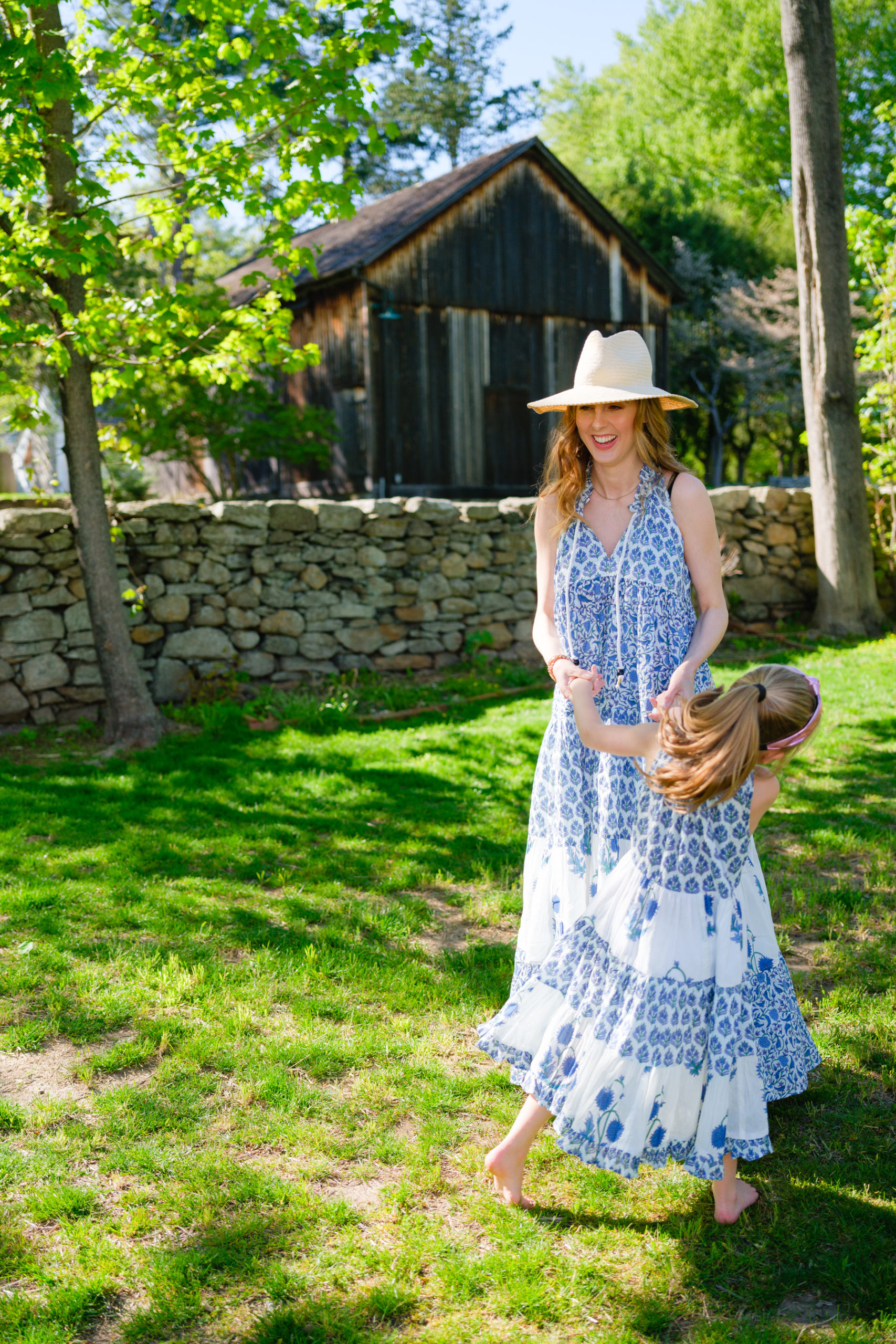 I Focused On Her, Big Time
When Marlowe's anxiety reached its apex, I reached out to her school, my work, and some close friends, and told them all that I was dropping pretty much everything to devote my time and energy to her.
We stopped school work, except for a few things she genuinely enjoyed, and took everything back to basics. We read, we played together, we spent time in the yard, and we talked a lot.  We had some really hard discussions about divorce, our new family structure, illness, death, her feelings about the addition of another baby to the mix…anything and everything she could think of that was bothering her.
It was incredibly hard as a Mom to listen, learn, and feel a lot of the hard feelings that come from your child voicing their pain.  I had to make a conscious effort not to use facts to de-legitimize any of it, or to try to assuage her concerns. I just heard her out, I told her I was listening and I could tell how big her feelings were, and I let her teach me about herself and her fears.
I cried a lot, because it was so hard not to, and I told her it was ok for me to be sad hearing her pain. That me being sad doesn't make any of her feelings wrong or inappropriate. My job is to protect her, not the other way around.
It felt good to show her that she can tell me anything, even things that are hard for me to hear, and that I will still be here for her a hundred percent. I hope that we can continue that thread in our relationship in to her adulthood.
We Read Books
A therapist I consulted told me that it would really help for her to "learn" about anxiety and her feelings from third party sources, not her parents. Obviously, long term I'd like to get her in to see a therapist herself– but with COVID going on our options were limited and I didn't want her to "meet" somebody for the first time via Zoom. They recommended some books, and my favorites were:
The Invisible String
by Patrice Karst
The Invisible String is the perfect tool for coping with all kinds of separation anxiety, loss, and grief.
We Spoke To People Who Make Her Happy
It seems simple, but we upped communication big time with people who make Marlowe happy. Her teacher even made time for us to spend some extra time with her via Google Meet.  It was important to remind her how many people love her, even if they are loving her from afar right now. I think it helped her feelings of isolation so much.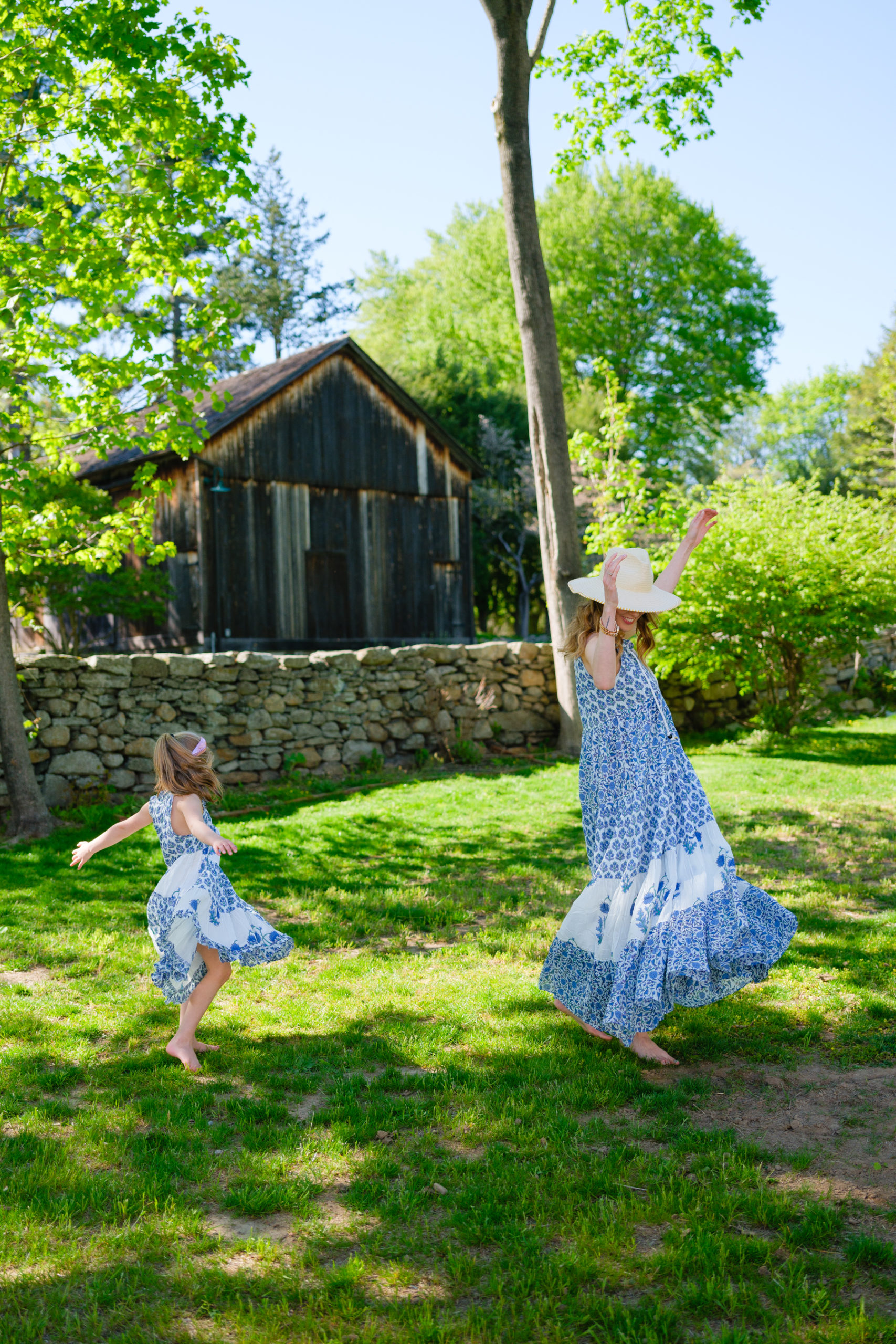 A Worry Jar
Marlowe's anxiety got so ever-present that it really took over her days. Her worries would present multiple times within a ten minute period. A therapist suggested we make a Worry Jar, and it ended up helping so much!
Basically, the thought process is that constantly speaking to one's anxiety actually gives the anxiety a lot of fuel and makes it stronger.
With a Worry Jar, I encouraged her to write down her worries as they came up (this was also a good way for her to practice her writing and sounding out words) and then put them in the jar to address later. Any time a worry (or a big feeling, like Fear, Sadness, or Anger) popped in to her head she would go on her own to the area where the Worry Jar was set up, and would write it down on a scrap of paper I set out. She would then place it in the jar and continue playing. If she wanted to voice it to me in that moment, I would tell her kindly that it wasn't time to unpack the worry jar yet, and that we would go through the worries together later.
At the same time every day (right before dinner), Marlowe and I would sit down with her worry jar just the two of us, and go through all the worries she had put in there. We would address them all, and talk about them more.  After we were done with all of them (and a lot of them were the same ones over and over) we would throw out the scraps of paper in the garbage and snuggle.
My friend Julia of Lemon Stripes Blog also surprised Marlowe with some beautiful Worry Dolls that helped her SO much. She hid them under her pillow every night to tell her worries to, and I know they gave her a ton of relief.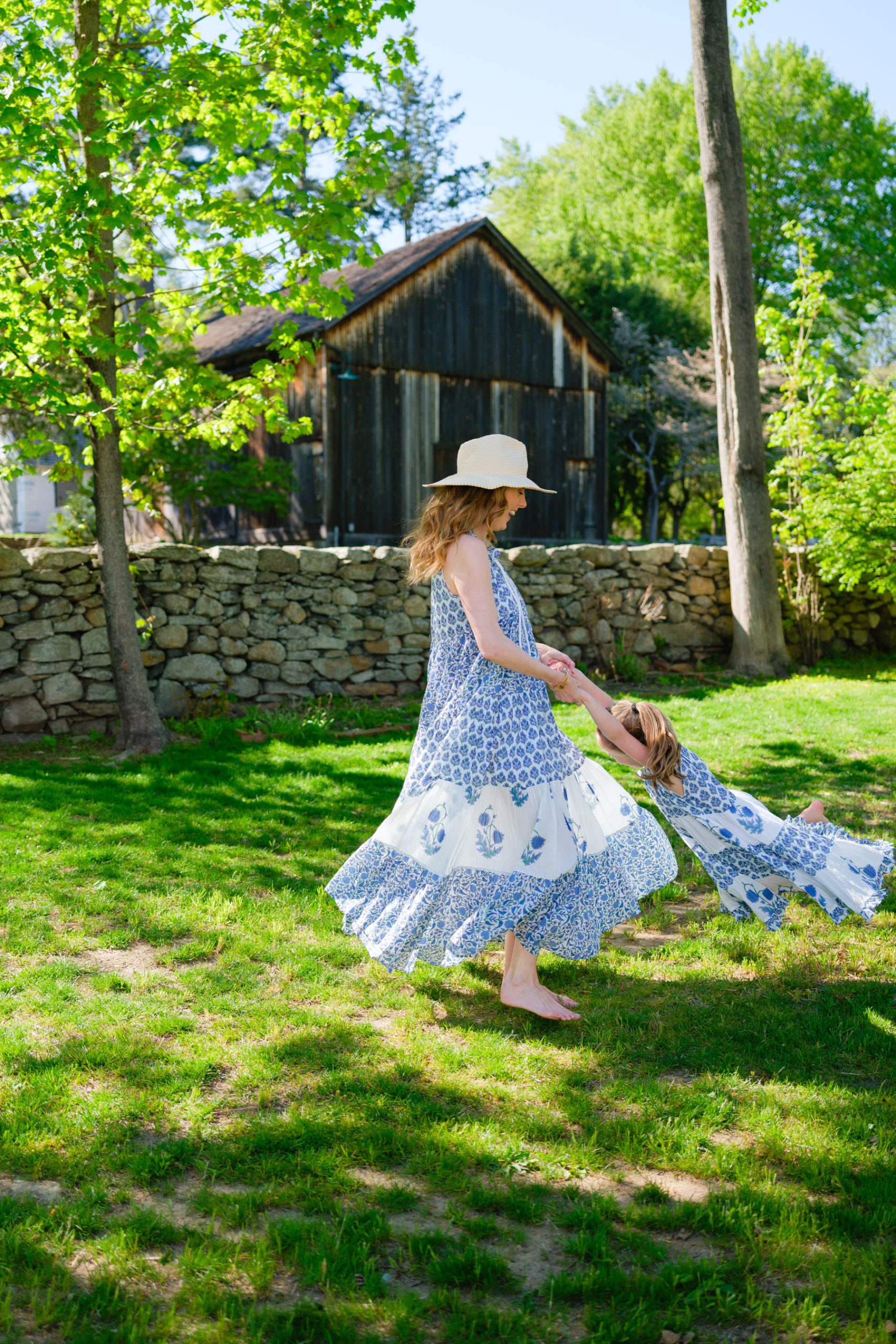 Outdoor Time
As the weather got nicer, it was so incredible for Marlowe to be able to spend more time outdoors. She needs physical activity so much to feel balanced (her dad is the same way!) and so I noticed a big shift when the weather permitted us to spend more time outside. She especially loved visiting our local beach once it opened and looking for crabs and fish. A little extra Vitamin D from the sun never hurts any of our mental health, to be honest!
Staying Consistent & Tuned In
Now that she's in a better place, I make sure to ask her how she's feeling and to create time for her to share with me every day, even if she's having a "good day". Especially if she's having a good day! I want her to reinforce that some days are better than others and that's ok. I also make sure to talk to her about her feelings when certain things come up that are triggers for her.
For example, on the day when she "graduated" from Kindergarten via Google Meet — I assumed that was probably a pretty complicated set of emotions to process. I noticed her anxiety flaring up that day, and I said to her at bedtime.
"Hey, I know that today was really exciting but also probably pretty bittersweet and sad too. So many feelings. Do you want to talk about it? I'd love to know the parts that make you excited for First Grade and the parts that make you worried or sad."
We ended up talking for half an hour all about her mix of emotions. I also want her to know that it's ok to feel big things and NOT want to talk about them. But it's so important to me that she knows I'm here for every type of conversation– from here on out– and that I can be a rock for her through it all.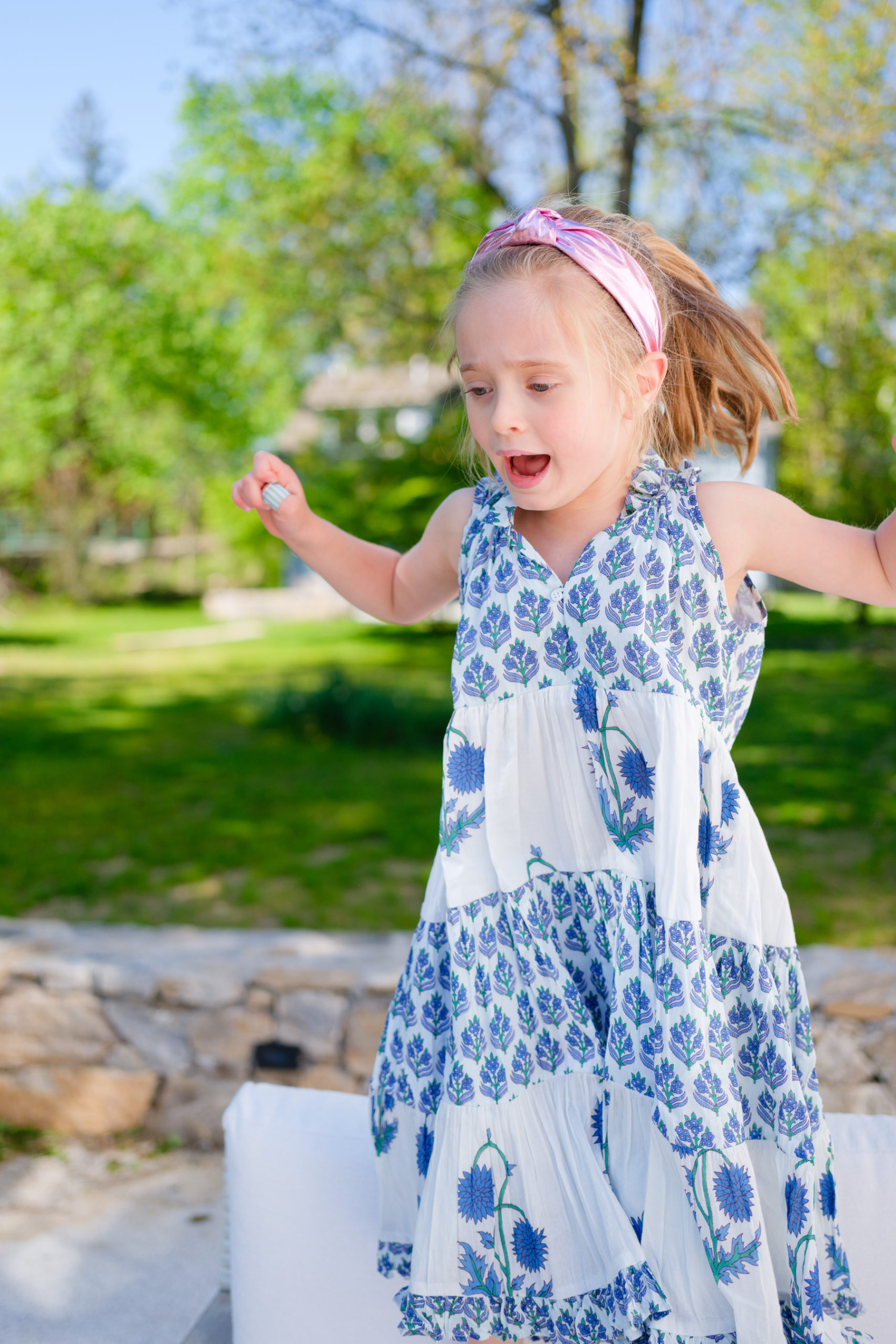 I would love to know any other tips you guys may have, and if any of you have experienced yours or your kids' anxiety lessening now that we are all able to move around a bit more after Quarantine. Or, alternately, has the opening up made your anxiety worse? Please share in the comments below!