The following content may contain affiliate links. When you click and shop the links, we receive a commission.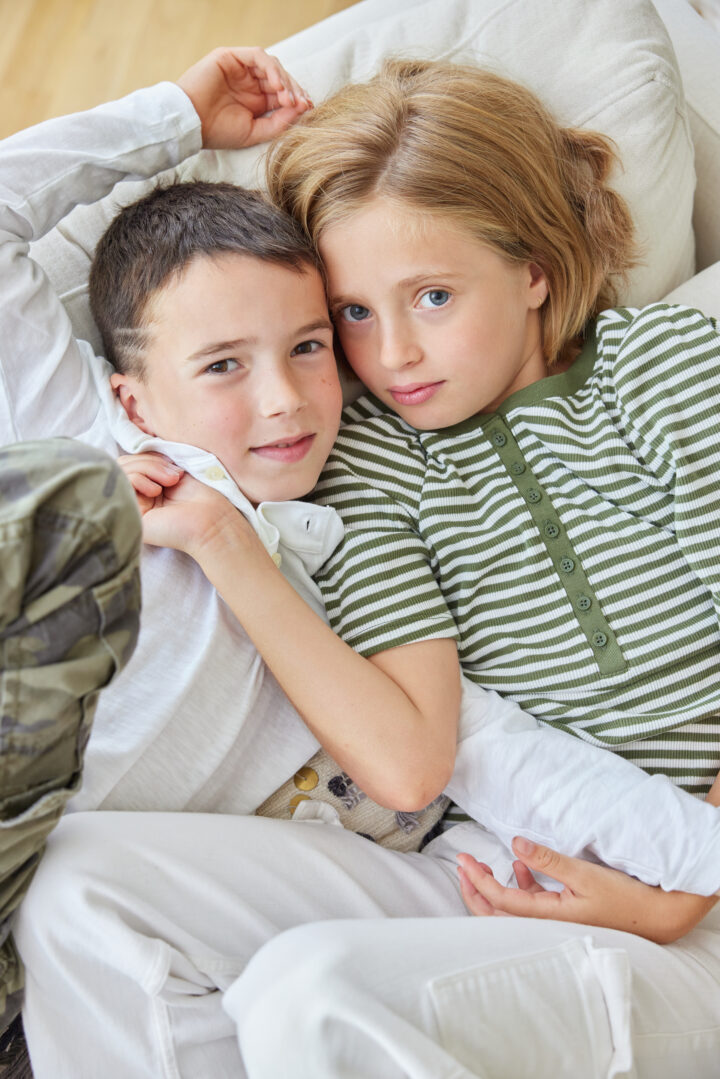 Marlowe and Major started sharing a room a couple of months before Mateo was born. When Kyle and I originally bought our last house, we weren't planning on having a third child. Then, those plans changed, and we had to put the two oldest kids together to make a nursery for Mateo. Since we sleep train, I knew it would be important for the baby to have his own room so he didn't wake up his siblings in the middle of the night. When we first put the two Bigs together, I was super nervous. They had only ever slept in separate bedrooms, and they were only 3 and 5 years old. I was so worried that one of them would wake up, or be sick, or need me in the night, and immediately the other one would wake up. I also knew that they'd have a hard time going to sleep with their little bestie in the room!
I bought a Captain's bed (which is a much more low-key alternative to a bunk bed) and got them all set up with new sheets and special details to personalize each bunk. Marlowe originally had a bit of a hard time accepting Major as her new roomie, because it was hard to share her space, but they ended up really loving being together. I know it gave both of them tons of comfort. They did become like a little, old, bickering married couple though! It was so funny to watch them get so annoyed with the little tiny things the other one would do and just nitpick each other's behaviors. As much as they'd both complain at times about sharing a room with each other, I did watch them become so so close because of their shared room. By the time we moved out of our old house, both kids were even expressing how nervous they were to sleep on their own in our new house!
In our new house, all three kids have their own rooms. Marlowe's room has its own bathroom (which I like for her, since she's only a few years away from being a teen), and Major and Mateo share a Jack and Jill bathroom. The first night that Marlowe and Major were separated in their own rooms, in our new house, the night didn't go very well. Both of them needed the lights in the hallway turned all the way up, and they both took forever to fall asleep. It was definitely to be expected, but it did break my heart a little bit to feel like this special bond the two of them had created was suddenly requiring them to find comfort on their own and self-soothe. After a few days, they both started to settle in well to their own rooms. In fact, it was so nice for them each to have a space where they could retreat and cool off or spend time alone if they were bickering.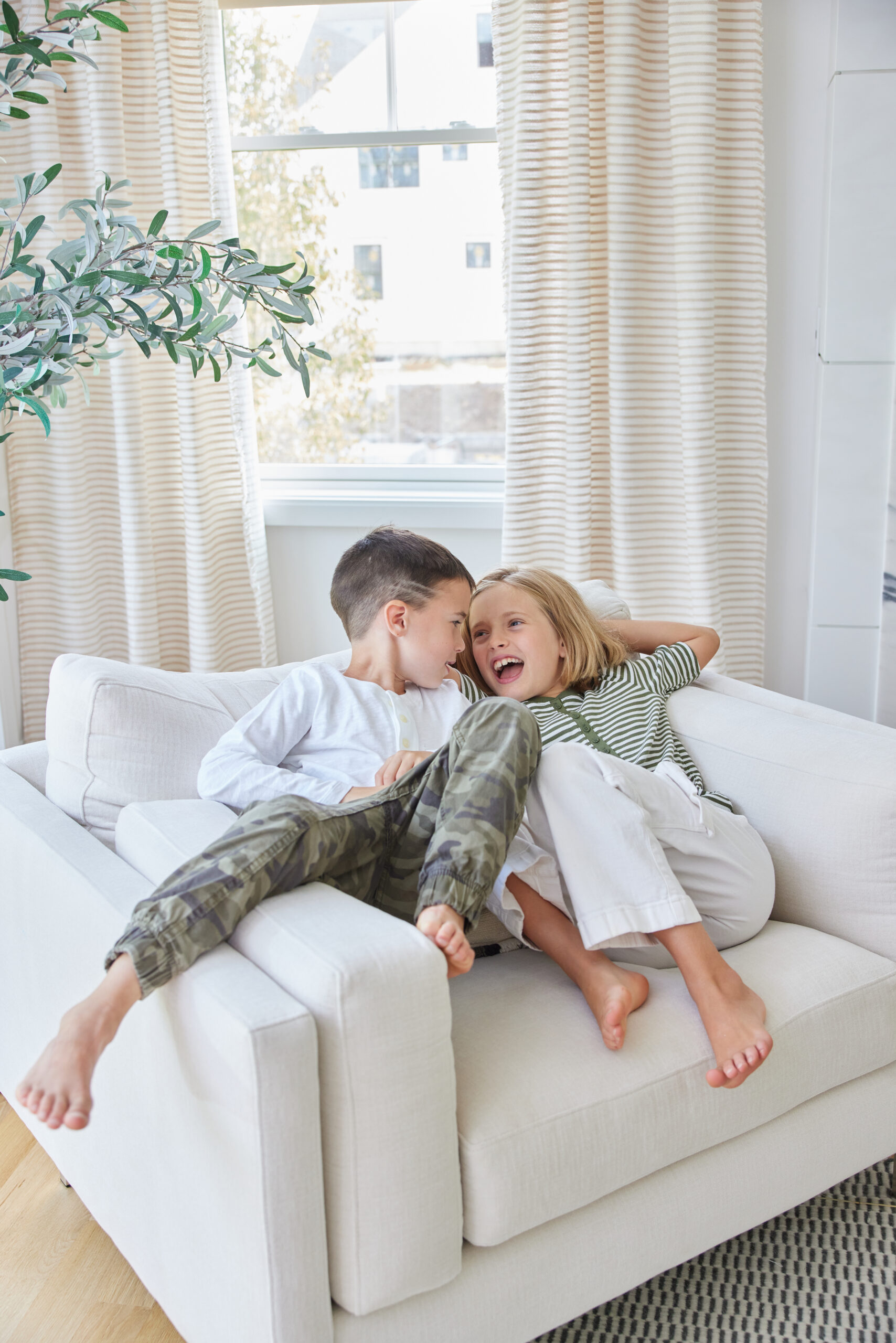 And then, something really interesting shifted. By having their own space and being more independent from each other, I started to see their personal relationship really grow and mature. Instead of just seeing each other as a playmate and security blanket, I now notice them telling each other jokes, working together on projects, and making plans for games they play or forts they build. It's almost like it's easier for them to recognize and appreciate each other's individuality now that they have some separation. They still fight, of course, but they don't seem as reactive to each other lately. I'm really looking forward to watching their relationship continue to evolve!
I'm so curious if any of you have noticed a shift when your kids have either begun to share a room, or ended a room share. Please let me know in the comments below!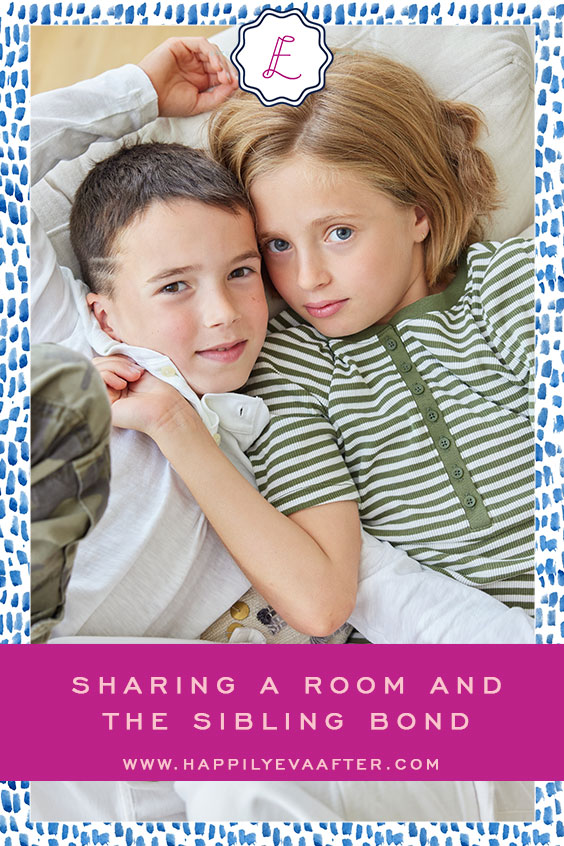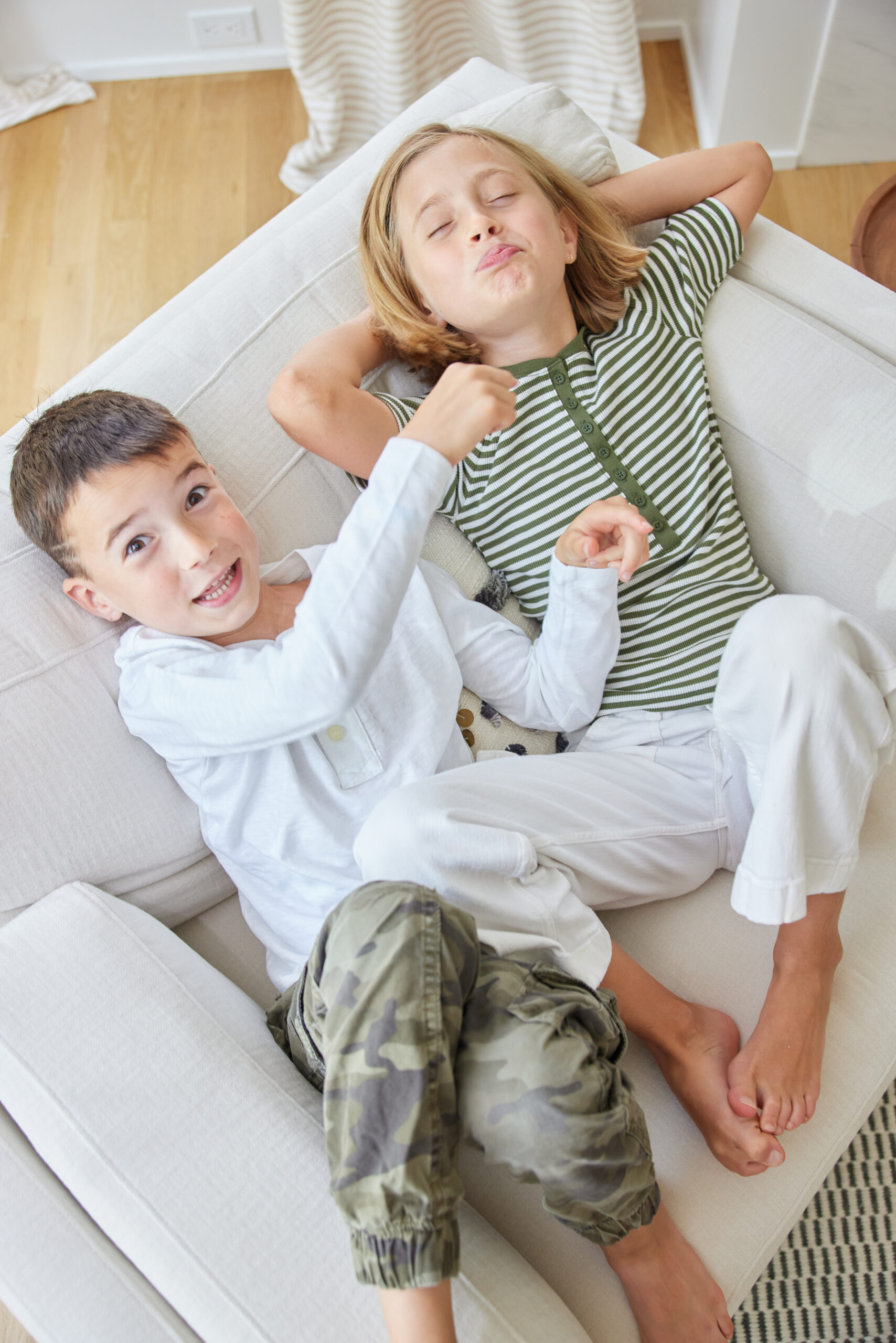 ---
Shop the post…

Photographs by 

Julia Dags

 | Copyright © 2023 Happily Eva After, Inc. All Rights Reserved.